Get ready to embark on a tantalizing culinary adventure through the heart of Ghana. In this land of vibrant culture and diverse flavors, we're about to unveil a selection of five irresistible all-you-can-eat buffets that you absolutely must experience. From the rich and aromatic dishes of Ghana's own culinary heritage to international delights that will transport your taste buds around the globe, these buffets are a true feast for the senses. Join us as we journey through the top buffet destinations, where the abundance of flavors and the warmth of Ghanaian hospitality combine to create unforgettable dining experiences.
5 All-You-Can-Eat Buffets in Ghana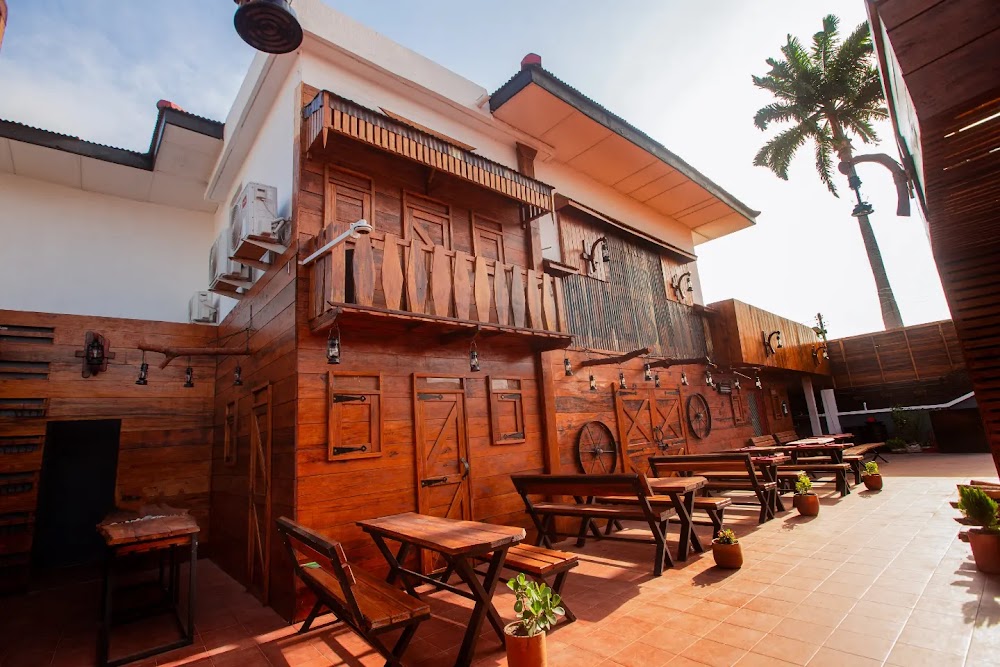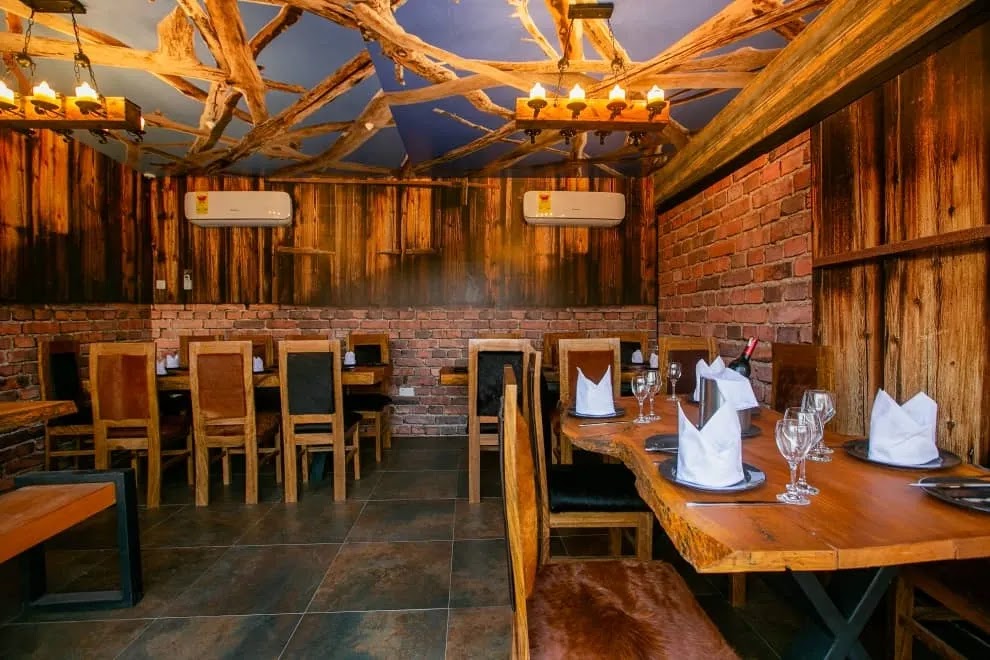 1. Pot Belly Shack
Potbelly Shack, nestled in the vibrant heart of Accra, Ghana, is not just a restaurant; it's a culinary treasure trove waiting to be explored. With an unwavering commitment to showcasing the rich and diverse flavors of the region, this establishment offers an authentic and unforgettable dining experience. As you step inside, you'll be greeted by the enticing aroma of local dishes expertly crafted to represent the genuine tastes of the area. What sets Potbelly Shack apart is its dedication to using fresh, locally-sourced ingredients in every dish. Adding a personal touch to your visit is the warm and welcoming manager, Minah, who ensures that your dining experience is nothing short of exceptional. For those seeking a true feast, the Sunday buffet is a must-try. It's an opportunity to immerse yourself in the region's culinary diversity, featuring an array of delights such as five flavors of chicken wings, a variety of salads, perfectly cooked fries, fried yam, flavorful jollof rice, and fragrant fried rice as delectable sides. But it's not just the food that shines at Potbelly Shack; it's the remarkable customer service and the inviting atmosphere that make it perfect for any event or gathering. The staff, well-trained and attentive, ensure that your every need is met, while the diligent security officer stands ready to assist whenever necessary. And if you find yourself unable to finish the generous portions of Potbelly Shack's delicious offerings, don't worry. You can take the culinary experience home with you. In sum, Potbelly Shack isn't just a restaurant; it's a gateway to the very best of Accra's local cuisine. Whether you're in search of a unique dining adventure or simply craving great food and drinks in a pleasant, clean setting, Potbelly Shack has it all. Come, savor the flavors of Ghana, and revel in a dining experience that is nothing short of extraordinary.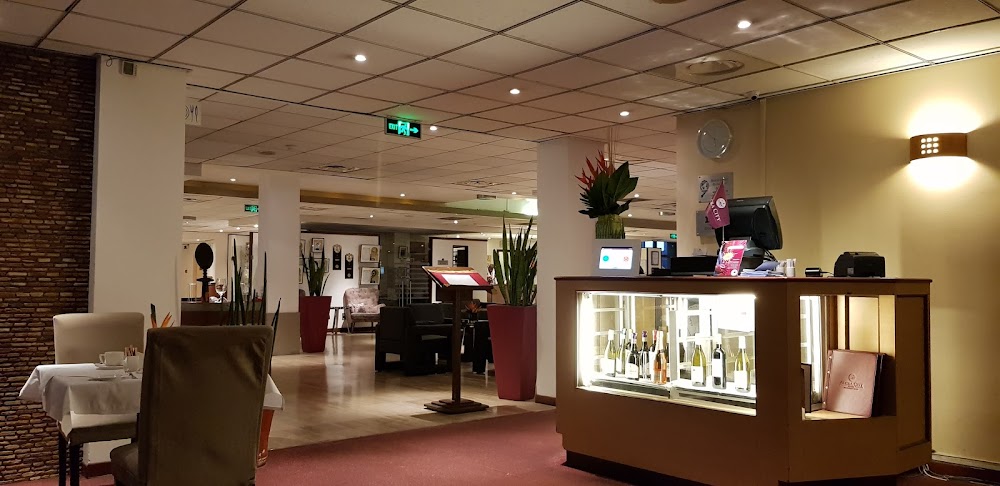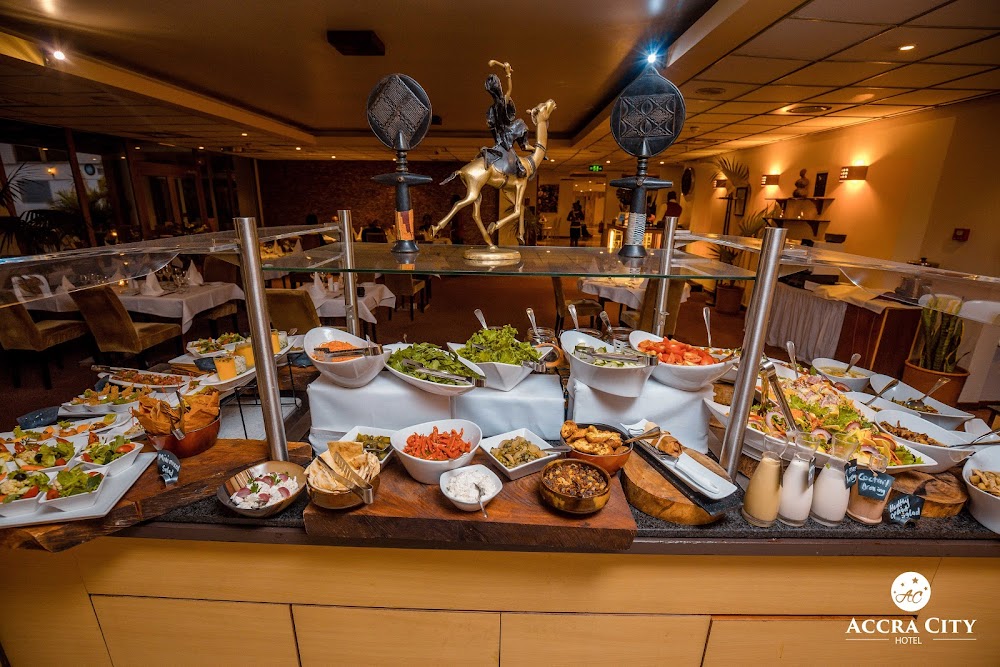 2. Accra City Hotel
Accra City Hotel, nestled in the heart of Accra, is not just an ordinary restaurant; it's a culinary haven that beckons you to savor the best of Ghanaian and international cuisine. This extraordinary dining establishment is renowned for its welcoming ambiance, a place where every guest feels like a cherished member of the family. However, it's the exceptional buffet setup that truly steals the spotlight. The buffet is a gastronomic extravaganza, offering an impressive array of dishes that cater to diverse palates. From the moment you step inside, you're greeted by the warm smiles of the staff, exemplified by the likes of Pearl Allotey, whose gracious welcome sets the tone for a memorable dining experience. The team at Accra City Hotel is not just friendly; they're your partners in creating an unforgettable visit. They are always ready to provide the assistance you may require, ensuring that your stay is seamless and enjoyable. Beyond the restaurant, Accra City Hotel offers a well-rounded experience for travelers. Comfortable and well-equipped rooms beckon weary travelers to unwind and rejuvenate. Some rooms even come with the convenience of an iron, available upon request. Adding to the hotel's unique charm is a quaint shop where you can explore and purchase local clothing and exquisite wooden art, making your stay a true immersion into Ghanaian culture. For those seeking leisure and relaxation, the hotel boasts a splendid pool and a vibrant bar, providing the perfect setting for unwinding after a day of sightseeing. For the more active guests, there's a tennis court with illuminated facilities, allowing you to indulge in your favorite sport even after sunset. In sum, Accra City Hotel isn't just a place to dine; it's a destination in itself. Whether you're a traveler seeking comfortable accommodations, a food enthusiast looking for mouthwatering delights, or someone who simply values a warm and inviting atmosphere, Accra City Hotel goes above and beyond to exceed your expectations. It's the epitome of a memorable experience, where every moment is infused with Ghanaian hospitality and the joy of culinary exploration, especially through their exceptional buffet offerings that leave a lasting impression on all who visit.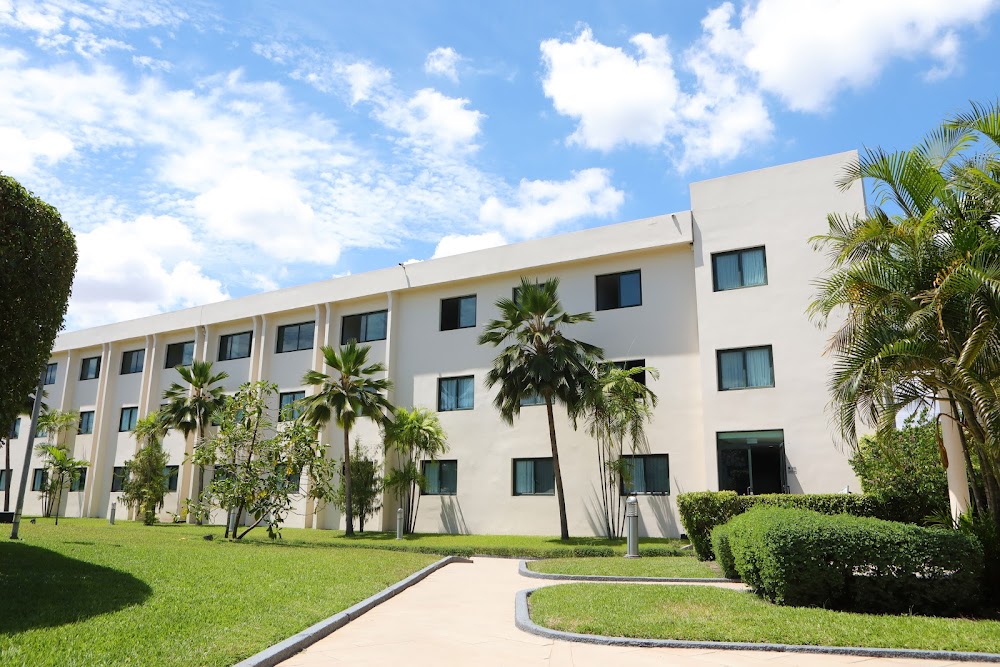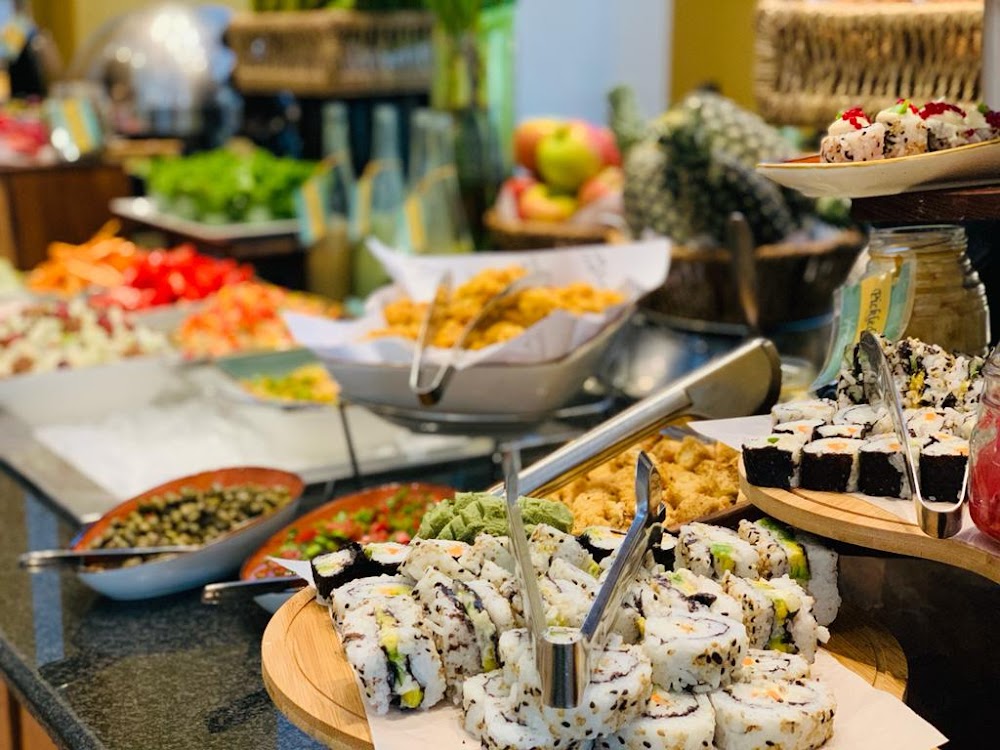 3. Fiesta Royale Hotel
Fiesta Royale Hotel, nestled in the heart of Accra, beckons with an inviting atmosphere tailor-made for relaxation and engaging conversations. Renowned for its impeccable housekeeping crew, the hotel stands as a testament to cleanliness and tidiness. But that's just the beginning of the culinary journey that awaits you. Prepare your taste buds for an exceptional dining experience, as Fiesta Royale Hotel boasts a menu brimming with high-quality cuisine. From tantalizing starters to mouthwatering main courses, the options are as diverse as they are delicious. However, it's the Sunday evening buffet that steals the spotlight. For a mere Ghc 195, indulge in a cornucopia of culinary delights, from sumptuous meals to delectable snacks, making it an unbeatable deal for food enthusiasts. Not just a haven for food connoisseurs, this restaurant also offers a serene environment that is perfect for hosting corporate events and meetings. The ambiance exudes sophistication, creating an ideal backdrop for important gatherings. Guests consistently applaud the delectable food quality, attesting to its tantalizing taste and overall charm. The praise extends to the customer service staff, celebrated for their unwavering attentiveness and warm friendliness. At Fiesta Royale Hotel, you're not just a guest; you're part of an experience carefully curated to ensure your utmost satisfaction. In this culinary haven, expect nothing less than a delightful meal served in a pleasant atmosphere. Fiesta Royale Hotel promises to elevate your dining experience with its exquisite food offerings and exceptional service. Come and savor the feast, as every visit is a testament to great taste and hospitality.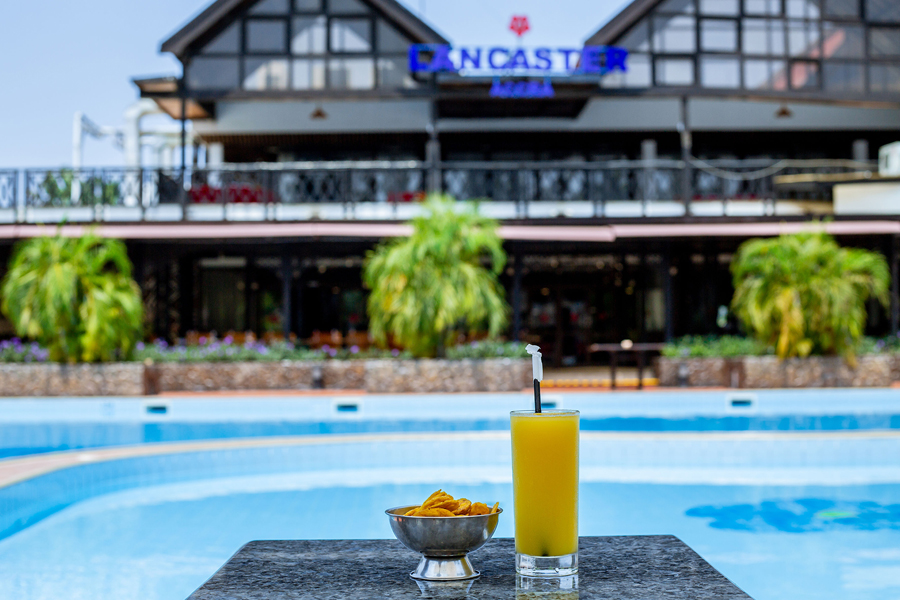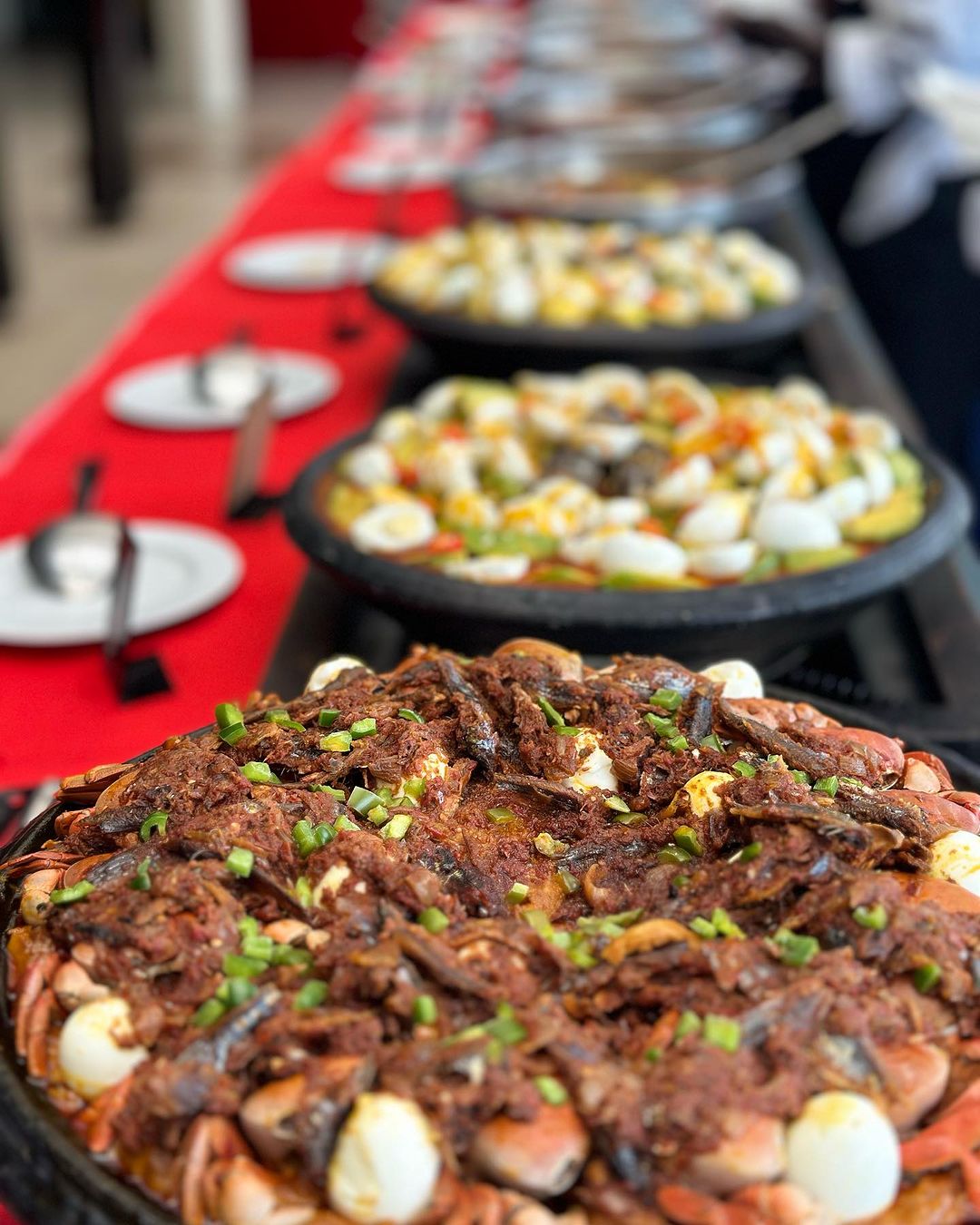 4. Lancaster Accra
Nestled in the heart of Accra, Ghana, The Lancaster Accra is not just an ordinary restaurant; it's an extraordinary dining experience waiting to be savored. Here, guests are welcomed into a warm and inviting atmosphere, where the essence of comfort and culinary excellence converge. The star of the show is undoubtedly the sumptuous buffet-style offerings, meticulously crafted to tantalize your taste buds with a fusion of local and international flavors. With attentive staff always at the ready, your dining experience is seamless, ensuring that every dish is served with care and timeliness. But The Lancaster Accra is more than just a restaurant; it's a sanctuary of tranquility and refinement. The hotel's well-appointed rooms, located in the most coveted part of Accra, provide a haven of comfort and cleanliness. Security is paramount, guaranteeing guests a sense of safety and serenity throughout their stay. On weekends, the experience is elevated with the sweet strains of live music that envelops you while you dine. It's an atmosphere that strikes the perfect balance between relaxation and entertainment. And let's not forget the pièce de résistance—the buffet. Seafood aficionados will find themselves in gastronomic heaven, with a tantalizing array of ocean delights. The culinary team is not only friendly but also accommodating, readily catering to special dietary requests to ensure every guest's satisfaction. At the poolside bar, nostalgia meets refreshment as you sip on a variety of alcoholic beverages while grooving to the timeless tunes of the '90s. Additionally, an on-site shop offers the opportunity to take home a piece of Ghana's artistic heritage, with stunning paintings by resident artist Mr. Kofinduro. His works are not only visually captivating but also rich in meaning, and Mr. Kofinduro is always eager to share the stories behind his art. In the embrace of The Lancaster Accra, you'll discover more than a hotel; it's a destination where outstanding cuisine, exceptional service, and a serene ambiance converge to create the perfect retreat for both business and leisure travelers. Whether you're seeking a peaceful escape or a memorable dining experience, The Lancaster Accra promises a truly wonderful time.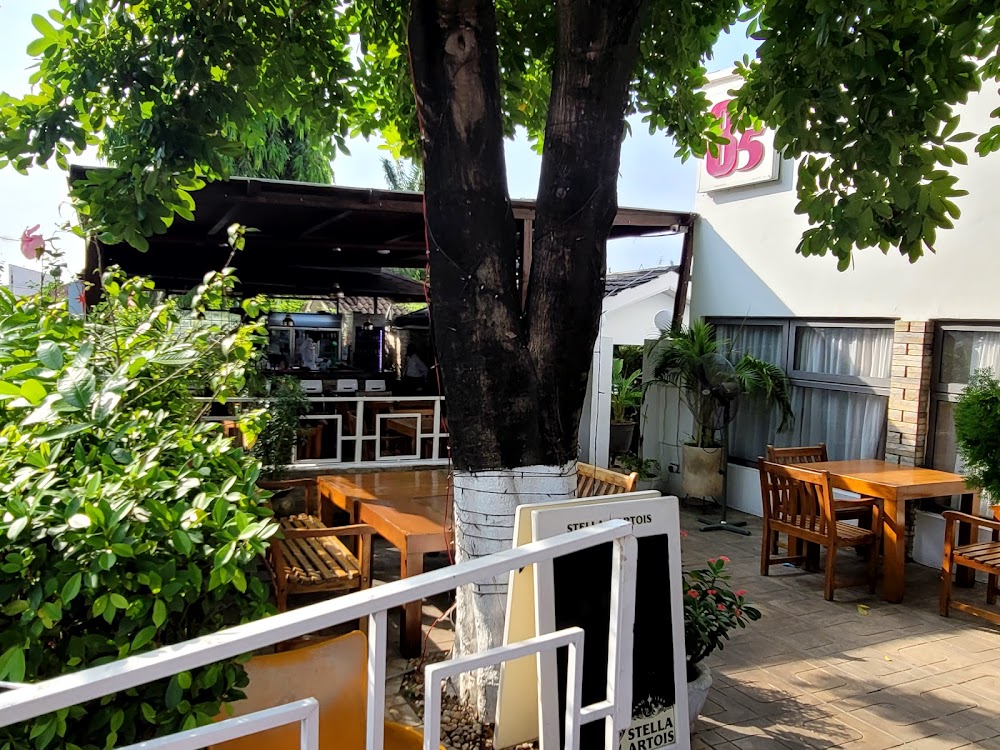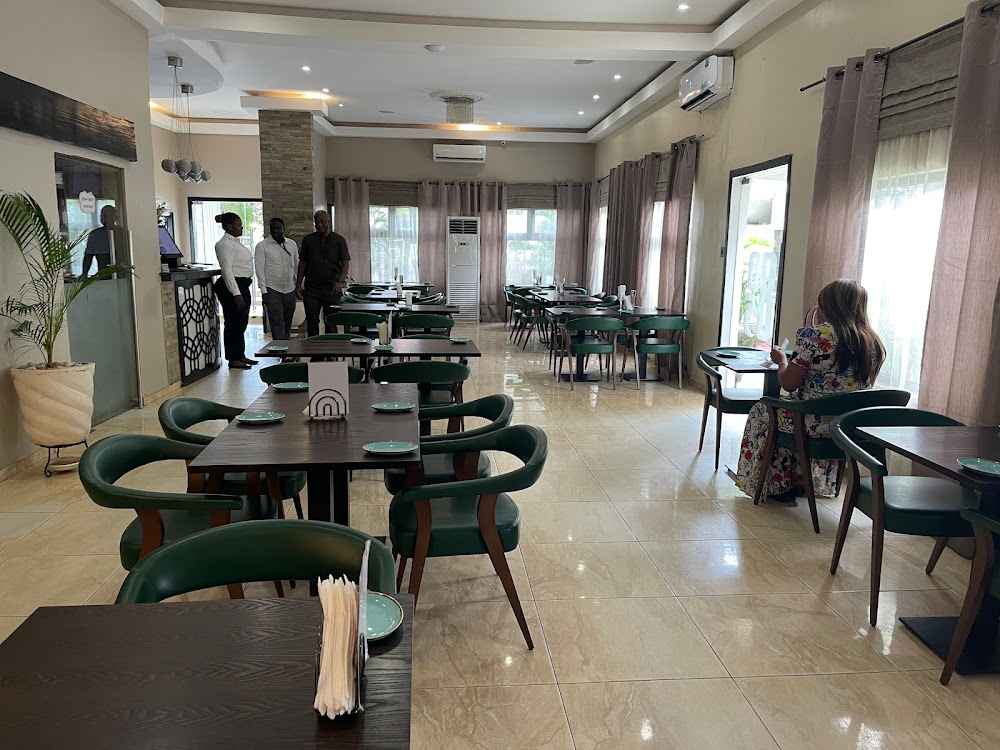 5. 805 Restaurant
Located in the heart of Accra, 805 Restaurant is a hidden gem waiting to be explored. Its cozy atmosphere sets the stage for casual meetings and memorable dining experiences. The friendly and attentive staff ensure you feel right at home, and you'll be pleasantly surprised by their reasonable prices. On Sundays, they roll out an enticing buffet option, priced at just GHC 170 per person. 805 Restaurant's culinary offerings strike a harmonious balance between intercontinental and Ghanaian flavors, served in generous portions. The grilled fish, yam, and kontomire are a testament to authentic Ghanaian cuisine, while the lamb chops stand out as a particularly tasty treat. Don't forget to sample the fried rice and mashed potatoes, each offering its unique twist on familiar flavors. While you savor your meal, explore a menu of cocktails designed to complement the inviting atmosphere. The modern and stylish decor creates a chic yet serene ambiance. Impeccably maintained washrooms and top-notch service ensure every detail of your visit is well taken care of. Whether you're planning an intimate dinner or a casual gathering, 805 Restaurant fits the bill perfectly. With its winning combination of great food, superb cocktails, and a fantastic atmosphere, you can't go wrong at 805 Restaurant.
Conclusion
In conclusion, Ghana's culinary scene offers a rich tapestry of flavors, and these five tempting all-you-can-eat buffets are a testament to the country's diverse gastronomic delights. From traditional Ghanaian dishes that pay homage to centuries of culinary heritage to international cuisines that transport you to distant lands, these buffets promise an unforgettable culinary journey. Whether you're a devoted foodie or simply seeking a memorable dining experience, these buffets invite you to savor the abundance of flavors that Ghana has to offer. So, don't miss the chance to indulge in these culinary feasts – they are a true celebration of Ghana's vibrant food culture.
Make sure you go hungry to any of this all-you-can-eat buffets!
YOU MAY LIKE THIS