Abuja, Nigeria's bustling capital city, is a treasure trove of culinary delights waiting to be discovered. While it's no secret that Abuja boasts an array of renowned dining establishments, there are hidden gems that often go unnoticed by the masses. In this guide, we invite you to embark on a gastronomic adventure as we unveil the city's best-kept secrets – five underrated restaurants that deserve a place on your dining radar. From unique flavors to cozy atmospheres, these establishments offer a distinct charm that sets them apart from the crowd. Whether you're a local resident seeking new culinary experiences or a visitor eager to explore Abuja's diverse food scene, these underrated restaurants promise an unforgettable journey for your taste buds. Join us as we delve into the culinary heart of Abuja and discover why these eateries are not to be missed.
5 Underrated Restaurants in Abuja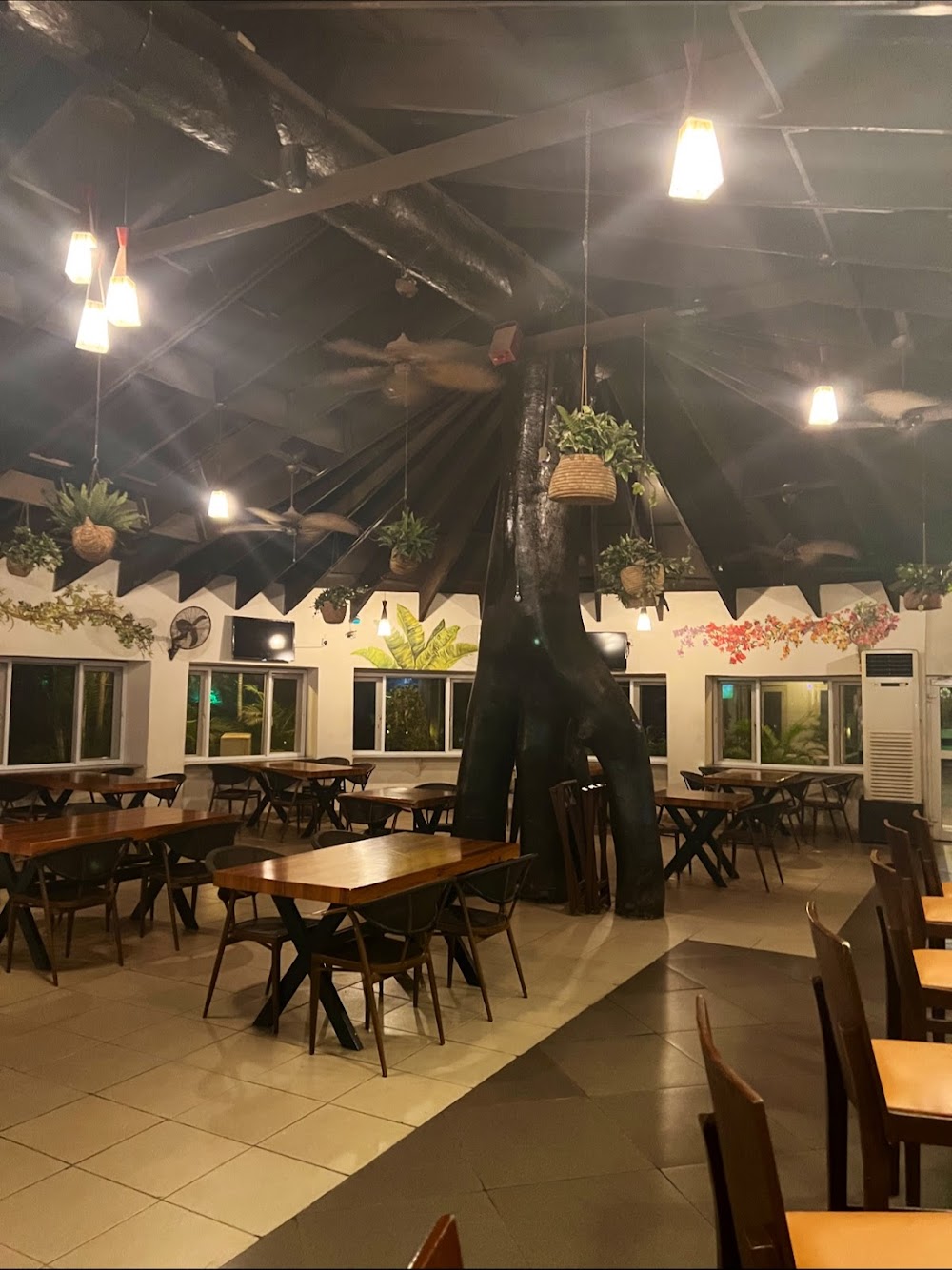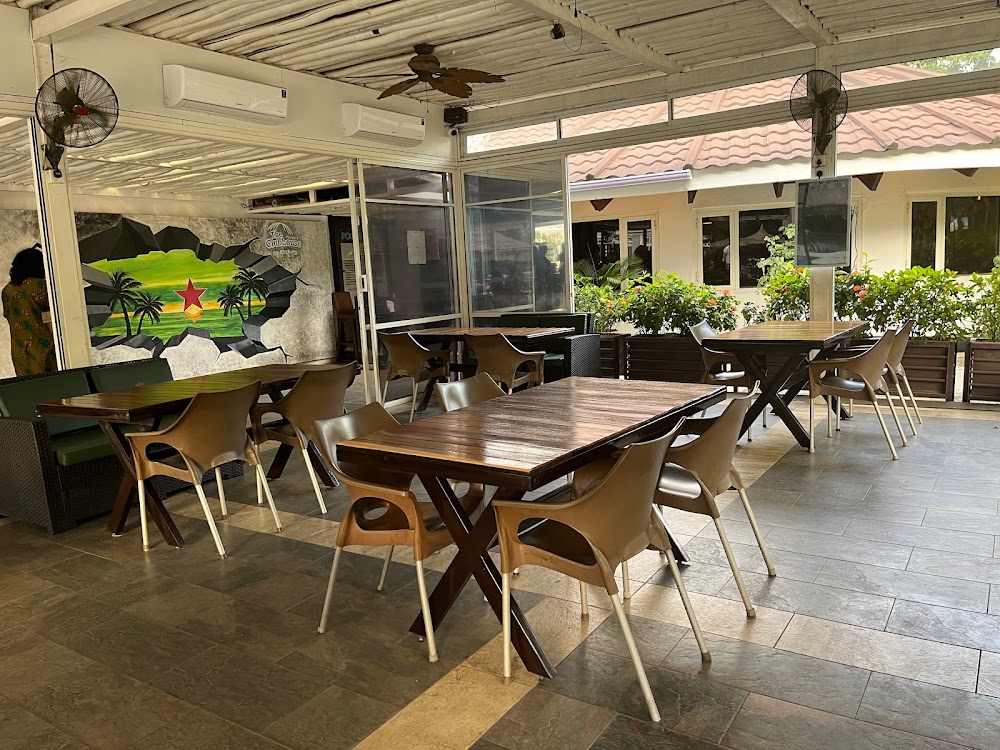 1. Clubhouse Restaurant
Nestled in a tranquil corner of Abuja lies Clubhouse Restaurant, a true hidden gem that remains undiscovered by many in the bustling city. Tucked away in a picturesque neighborhood, this dining establishment promises an extraordinary culinary experience that often flies under the radar. What sets Clubhouse Restaurant apart is its exceptional menu, designed to satisfy a diverse range of palates. From the beloved classic, chicken escalope with a tantalizing garlic-mayo sauce, to more exotic delights like the fragrant coconut rice creations, this culinary haven caters to every taste imaginable. To keep things exciting, the restaurant introduces daily specials that burst with fresh, seasonal flavors. Yet, it's not just the menu that's unique at Clubhouse Restaurant. The moment you step through its welcoming doors, you're embraced by an atmosphere unlike any other. At the entrance, you'll find a well-stocked bar complete with an ATM for added convenience. Further inside, a lively dance club beckons to those in search of a vibrant nightlife scene. And for those who seek relaxation, a spacious, inviting pool awaits. But that's not all – Clubhouse Restaurant surprises with a mini zoo, where playful monkeys and other charming creatures captivate young and old alike. Nearby, a kids' playground area boasts swings and slides, ensuring that families have as much fun as they can handle. And when it comes to practicalities, ample parking is a welcome bonus. The service here is truly top-notch, with attentive and friendly waitstaff eager to make your dining experience memorable. Adding to the ambiance, an awesome live band sets the mood just right, turning every visit into a special occasion. While Abuja has its share of well-known dining spots, Clubhouse Restaurant & Gym quietly stands as one of the city's most underrated treasures. Offering unbeatable prices without compromising on quality, this restaurant is destined to become your favorite hideaway in the heart of Abuja. Prepare to be pleasantly surprised as you discover the magic of Clubhouse Restaurant – an underrated culinary gem that's long overdue for recognition.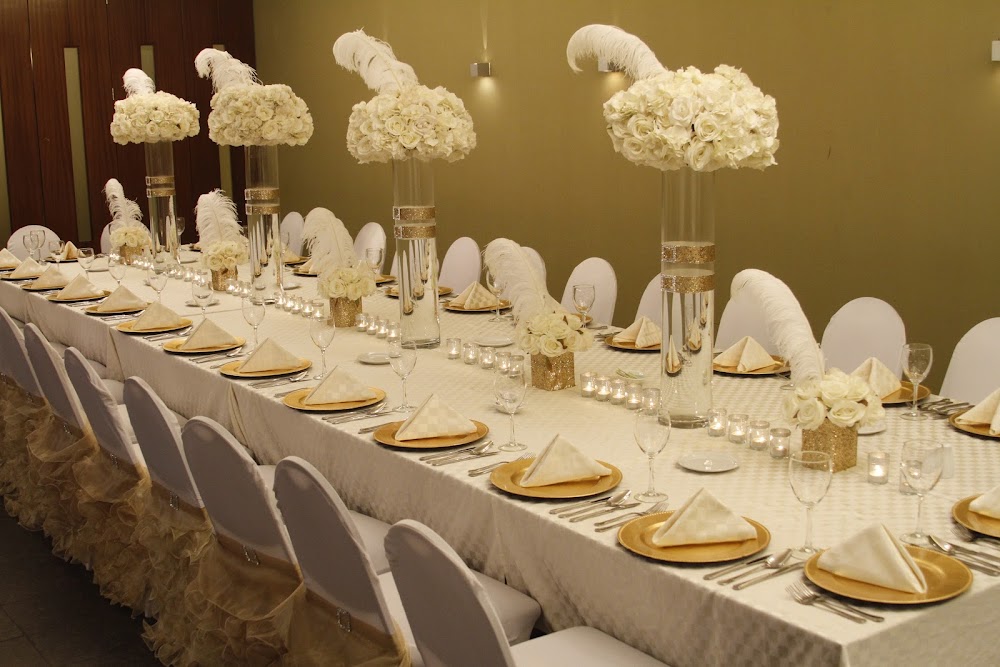 2. Dunes Continental
Tucked away in the heart of Abuja, Nigeria, Dunes Continental is an exquisite culinary gem that often goes unnoticed by the bustling crowds. Yet, from the moment you step foot into this hidden treasure, it becomes abundantly clear that you've stumbled upon a place of unparalleled quality and charm. The restaurant's immaculate and thoughtfully laid-out interior is the first testament to its commitment to excellence. With each glance, you'll appreciate the meticulous attention to detail, and the friendly and accommodating staff members will warmly usher you into an inviting world of gastronomic delight. Dunes Continental boasts a diverse menu that caters to a wide range of tastes, offering everything from the savory allure of suya to delicate pastries and indulgent ice cream creations. But it's not just the variety that sets this establishment apart; it's the culinary innovation and dedication to delivering a unique dining experience. What truly elevates Dunes Continental to an elite status among Abuja's dining destinations is its ambiance. The restaurant's opulent decor, complete with authentic glittering elements, exudes an unmistakable sense of sophistication. Here, you'll find not just a place to eat but a haven for tranquility and order amidst the city's hustle and bustle. Yet, the crowning jewel of Dunes Continental is undoubtedly its exceptional cuisine. The pastries are nothing short of heavenly, and the ice cream is a decadent treat that's unrivaled in the city. As for the suya, it's a culinary masterpiece, a must-try that will tantalize your taste buds with every bite. Every dish is meticulously crafted from the freshest ingredients, prepared with a passion for perfection that is palpable with each delectable mouthful. In a city brimming with dining options, Dunes Continental remains one of Abuja's most underrated culinary establishments. Its serene and well-organized setting, an extensive array of delectable dishes, and an unwavering commitment to culinary excellence make it a true hidden gem. Whether you seek a quiet evening of refined dining or a place to revel in good company and exceptional cuisine, Dunes Continental stands as the perfect choice, waiting to be discovered and savored.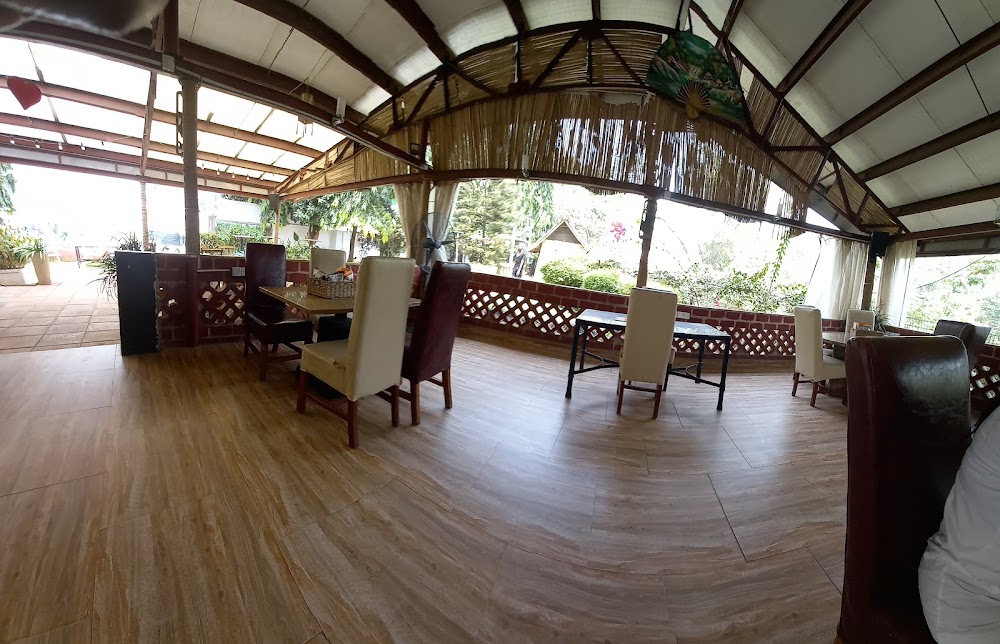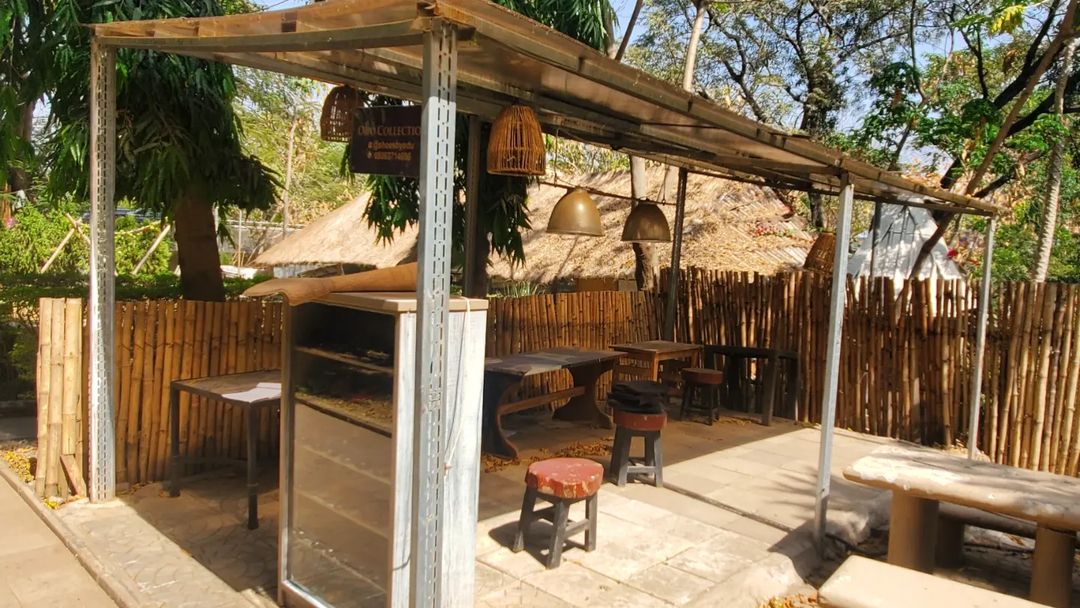 3. SIAM CITY THAI RESTAURANT
Quietly situated in the heart of Abuja, you'll discover Siam City Thai Restaurant, a true culinary gem that often escapes notice amid the bustling food scene of the city. Located in a serene and unassuming spot, this establishment offers a warm and inviting atmosphere suitable for both budget-conscious diners and those seeking a more lavish experience. Siam City Thai Restaurant takes pride in its diverse menu, embracing the rich flavors of local cuisine to ensure there's a delightful option for every palate. However, what truly distinguishes this eatery is its expansive drink selection, featuring the irresistible signature "hangover fizz" that's a must-try for the adventurous. If you prefer a refreshing alternative, their lemonade and chapman drinks are equally delightful and complement the rich and flavorful pepper soup exquisitely. Food enthusiasts with a penchant for fried delights will be in for a treat at Siam City Thai Restaurant. The Thai fried fish cake and crispy chicken wings paired with fries are simply irresistible and should not be overlooked. The restaurant's decor exudes a relaxed and welcoming ambiance, with cozy huts and open gardens providing an ideal setting for intimate gatherings or peaceful solo dining. Fridays introduce an extra element of excitement as salsa dancers grace the scene, offering a unique and lively dining experience that's a true delight to behold. The hospitable and accommodating staff ensure a memorable dining experience, and the immaculate environment offers a sanctuary free from the disturbances of mosquitoes and flies, allowing you to savor your meal in tranquility. However, the true star of Siam City Thai Restaurant lies in its delectable cuisine. Each dish is a testament to the commitment to freshness and flavor. The peppered chicken wings, in particular, stand out as a must-try for anyone seeking an explosion of taste. In a city filled with dining options, Siam City Thai Restaurant stands as one of Abuja's underappreciated culinary treasures, beckoning those in search of a quiet escape and an unforgettable meal. For those who appreciate hidden culinary gems, this is the perfect spot to indulge your senses and discover the vibrant world of Thai cuisine, right here in Abuja.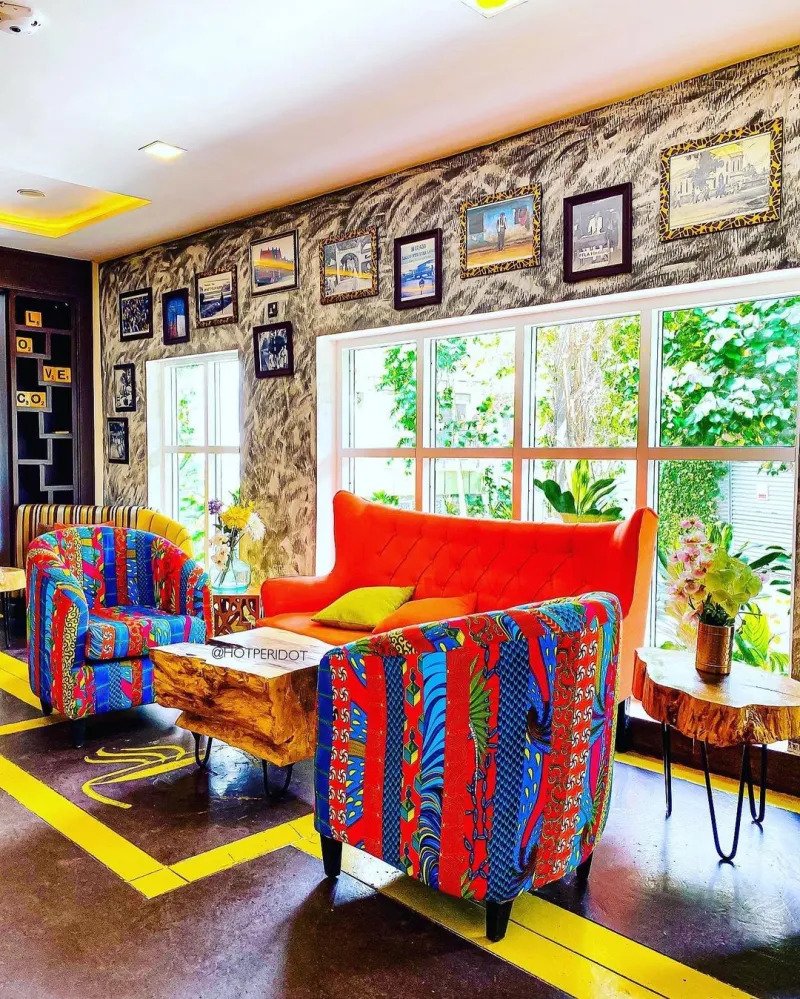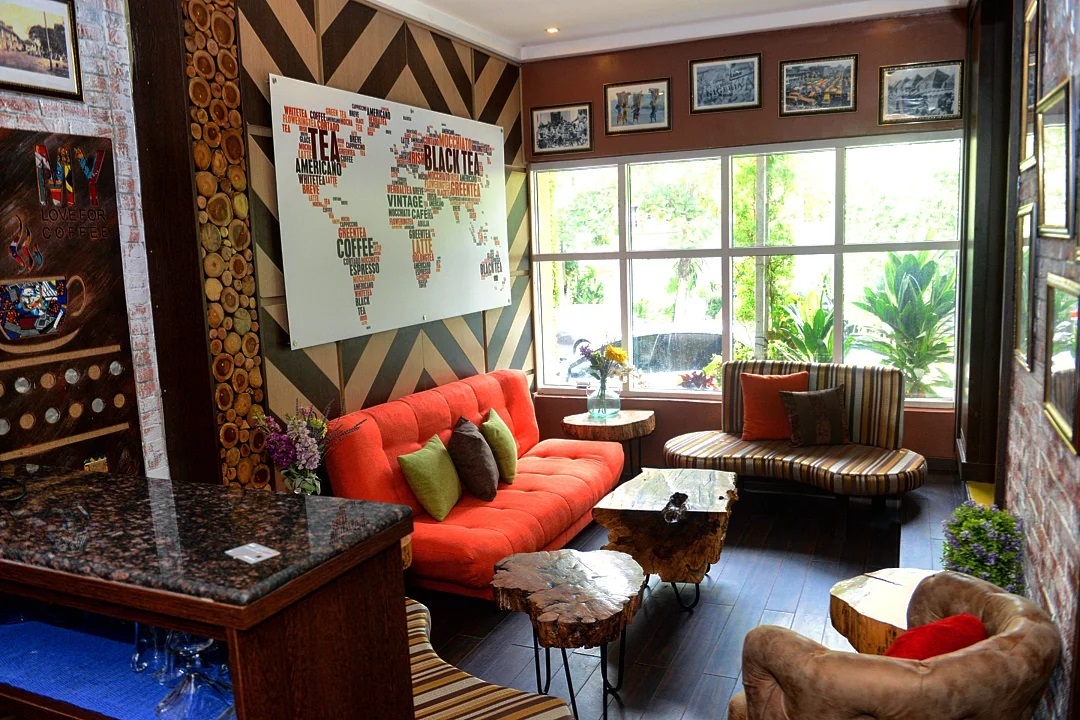 4. Vintage Cafè Abuja
Hidden within the bustling heart of Wuse 2, Vintage Cafe Abuja subtly stands out as one of the capital's most underrated dining establishments.This charming establishment, often overlooked by the bustling crowds, exudes an irresistible allure that sets it apart as one of Abuja's most underrated culinary gems. Step inside, and you'll find yourself enveloped in a cozy ambiance that beckons romantic couples seeking an intimate rendezvous and friends in search of a casual gathering spot alike. The cafe's warm decor casts a spell of comfort and relaxation, creating the perfect backdrop for unforgettable moments. What truly distinguishes Vintage Cafe is its unassuming excellence. The friendly and attentive staff curate an experience that is nothing short of exceptional. As you peruse the menu, you'll be delighted to discover an array of delectable dishes and reasonably priced beverages. For tea enthusiasts, Vintage Cafe Abuja is a haven. Their vast selection of homemade teas is a testament to their dedication to the craft. Each flavor is meticulously crafted to perfection, allowing you to savor the essence of every sip. If coffee is your preference, rest assured that the beans are freshly blended to create aromatic brews that awaken your senses. And don't miss out on their revitalizing iced teas, a perfect choice to quench your thirst. As you explore the cafe, you'll be captivated by the wall art that infuses the space with a unique vibe, making each visit a visual delight. Should you prefer to enjoy the fresh air, there's an inviting outdoor seating area where you can bask in the open atmosphere. Hygiene is paramount at Vintage Cafe Abuja, as every cup of coffee is meticulously prepared in an open setting, allowing you to appreciate the cleanliness and attention to detail. And for those seeking a more private or intimate setting, a dedicated dining room awaits, thoughtfully arranged for couples seeking moments of togetherness. In a city brimming with culinary choices, Vintage Cafe Abuja stands as an undiscovered gem, a sanctuary for coffee and tea aficionados. Whether you're in the mood for an intimate date or a relaxed gathering with friends, Vintage Cafe Abuja offers an experience that ensures there's something for everyone. Venture off the beaten path and indulge in the charm of this underrated culinary treasure – it's a journey well worth taking.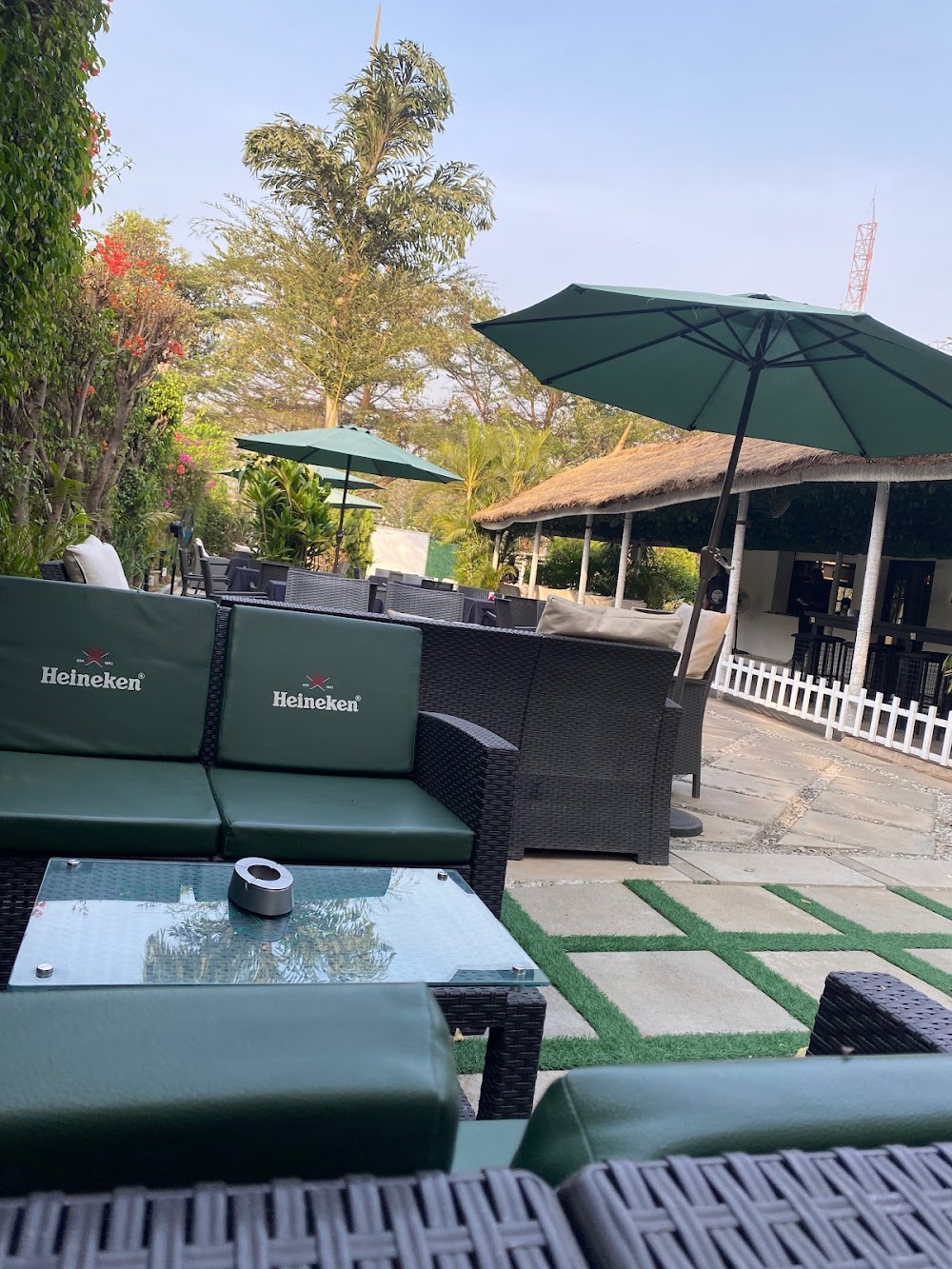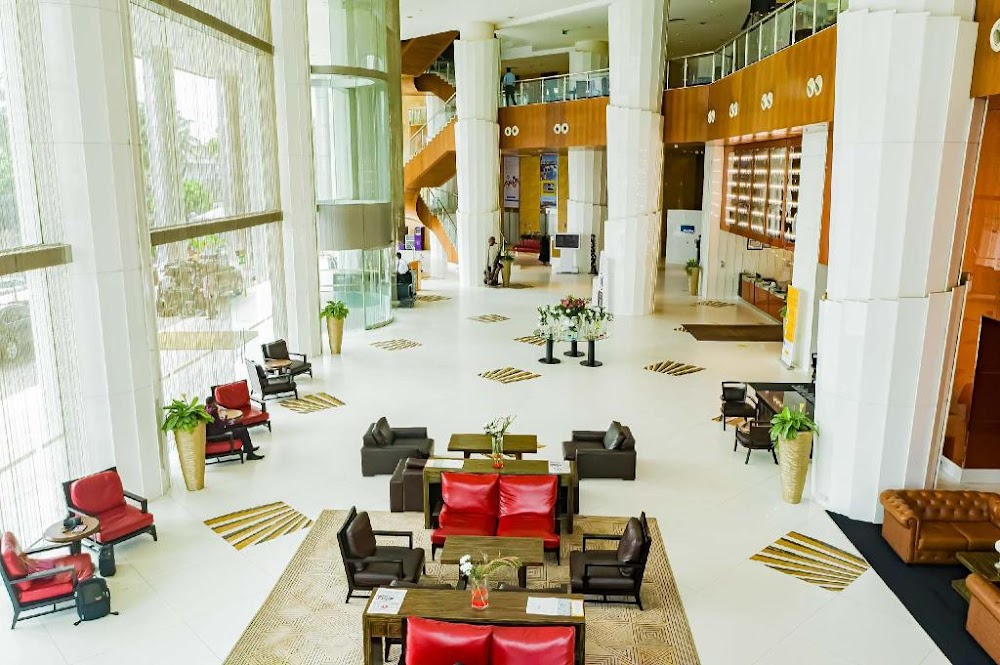 5. The Garden by L'Epicure
In the heart of Abuja, The Garden by L'Epicure quietly shines as one of the city's best-kept culinary secrets, an underrated gem deserving of the spotlight. For those in the know, it's a destination that promises not only a superb meal but an entire experience in a charming, picturesque setting. Amidst the city's vibrant backdrop, The Garden by L'Epicure is a must-visit for discerning food enthusiasts seeking a blend of exquisite flavors and a serene atmosphere. This unassuming restaurant holds a unique charm that transforms every visit into an occasion worth remembering. At first glance, it's easy to see why this spot is favored by locals in the know. The restaurant's interior exudes warmth and coziness, making it the perfect backdrop for a wide range of dining experiences, from romantic dinners for two to laid-back gatherings with friends. However, what truly sets it apart is its delightful menu. The culinary offerings at The Garden by L'Epicure are nothing short of remarkable. From authentic Italian classics like spaghetti with rich, flavorful sauce to perfectly baked pizzas, there's a dish to satisfy every palate. Crisp chicken burgers and a selection of international delights further widen the gastronomic horizon. What elevates every meal here is the unwavering commitment to using only the freshest ingredients and a kitchen team dedicated to achieving culinary perfection. Each dish that graces your table is a testament to their culinary expertise. But what truly distinguishes this underrated gem is its enchanting ambiance. Outdoors, a serene seating area enveloped in lush greenery and offering breathtaking views invites you to dine in harmony with nature. It's a tranquil escape within the city, the ideal setting for savoring a delectable meal while enjoying a glass of Heineken. Indoors, the restaurant's snug and inviting atmosphere further cements its status as an unsung hero in Abuja's dining scene. And here's the pleasant surprise: The Garden by L'Epicure delivers not just exceptional cuisine but also remarkable value for your money. Prices, given the quality of the food and the overall experience, are more than reasonable. Moreover, the restaurant's staff, characterized by their friendliness and eagerness to assist, contribute to making every visit memorable. Their willingness to answer questions and cater to your needs adds to the overall charm. In sum, if you're in search of an underrated dining experience in Abuja that promises not only great food but also an inviting ambiance and affordability, look no further than The Garden by L'Epicure. It's where delicious meals and unforgettable memories intersect, be it for a special occasion or a casual night out with friends. Here's to discovering this hidden culinary treasure and savoring every moment.
In conclusion,
Abuja is a city filled with culinary delights waiting to be discovered beyond its well-known dining establishments. These five underrated restaurants we've highlighted offer a refreshing departure from the ordinary and a chance to savor unique flavors and experiences. From hidden gems serving up local delicacies to international bistros pushing the boundaries of taste, Abuja's culinary scene is as diverse as it is exciting. So, the next time you're in the capital city, venture off the beaten path and explore these underrated gems. Your taste buds will thank you, and you just might uncover a new favorite dining spot in the heart of Nigeria's capital.
Don't miss out on Abuja's best-kept secrets! These underrated restaurants are "hidden treasures" waiting to delight your taste buds.
YOU MAY LIKE THIS