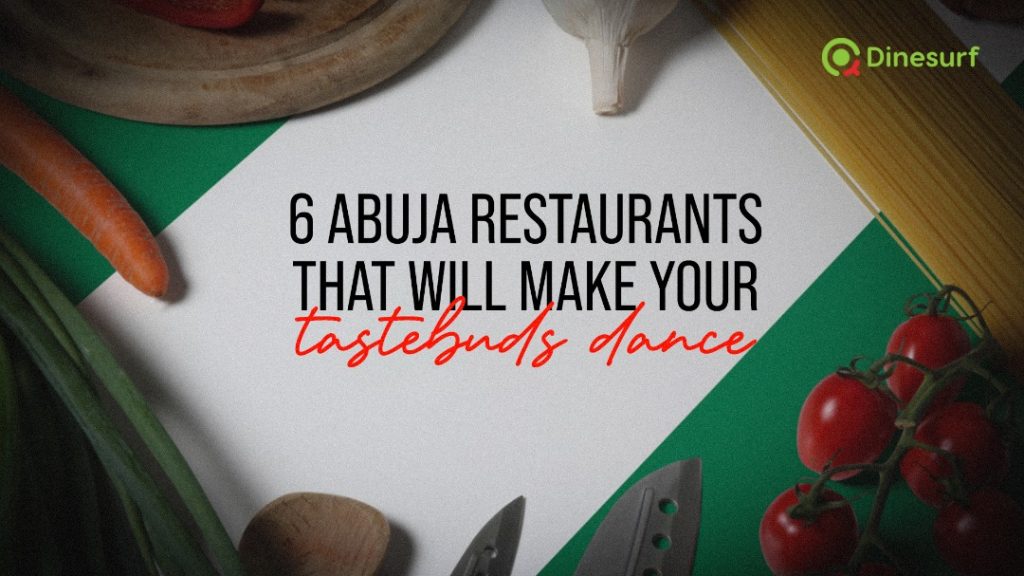 Are you looking for a dining experience that will tantalize your taste buds? If so, you'll want to check out the 6 Abuja restaurants featured in this post. From delicious Nigerian dishes to international cuisine, these restaurants have something for everyone. So go ahead and explore them all – your taste buds will thank you!
1. BluCabana Restaurant and Cafe
Located in the heart of Abuja, Blucabana is a chill, calm spot away from all the noise in town. This restaurant provides a wide selection of local and international delicacies, served by well-trained and friendly staff. Meals at Blucabana are prepared fresh by gourmet chefs. The finest ingredients are used for the most delicious dishes that will delight you and make your experience in our restaurant unique. It has indoor dining, a private room where you could host a birthday party, an anniversary, a rehearsal dinner, or even a wedding. It is also a kid-friendly restaurant that serves families delicious food with a special kid's menu and an indoor kids' playground to keep kids entertained.
2. Serendib Restaurant and Bar
Serendib Restaurant and Bar is an Indian restaurant located on the 3rd floor / rooftop of Lake Crescent Hotel in the Jabi area in Abuja. You can get any type of Indian, Asian, Sri Lankan, Chinese, Nigerian & Continental dish at Serendib Restaurant prepared by a well-traveled and trained chef, also the bar stocks a wide range of fine wine, serves breath taking cocktails and Mocktails. If you are a fan of nature, then this is the best place for you as you would have a perfect view of the Jabi Lake while you enjoy your meal.
3. Cilantro
This restaurant is quite unique with location in Maitama, Jabi Lake mall, Zuma rock resort and the international airport all in Abuja. One thing that is similar with them all is that they offer the perfect ambience to unwind with mouthwatering food and soothing decor that compliments it. From Indian meals to Nigerian continental meals, everything is served. The buffet section is a lovely addition to the dining experience. Check out this restaurant here.
4. Wakkis Restaurant
Wakkis prides itself in being the best Indian-Nigerian restaurant. Located in the heart of Abuja, the Federal Capital Territory of Nigeria, this restaurant offers great and memorable dining experience. With carefully selected oriental dishes, seasoned chefs, and professional staff complement each other in making a visit to Wakkis worth the while. The internal and external rustic ambience is as close to nature as is humanly possible, hence this restaurant is a must see for tourists visiting Abuja.
5. Nkoyo
Located at Ceddi Plaza, Nkoyo's main purpose is to serve beautifully cooked Nigerian food in using traditional herbs and spices. They also have a wide range of dishes to satisfy our different customers. Ranging from Hearty Nigerian food to sandwiches and salads. The atmosphere of the restaurant is sophisticated and inviting. This restaurant prides itself in a clean open kitchen to entertain and ensure customers know that their meals are prepared with the utmost respect and in standard conditions. The restaurant is being run by professionals, people with experience in the culinary world.
6. The Clubhouse Abuja
The Clubhouse Restaurant in Abuja is the perfect place for tasty Lebanese and international fare as well local Nigerian dishes. The Clubhouse Restaurant offers exotic African decor for a sit-down meal, and outdoor terrace to relax with a view. The restaurant serves full Breakfast, Lunch and Dinner buffet on most days. This restaurant has a cool ambience and atmosphere for date nights.
Abuja has a lot to offer in the culinary scene, with restaurants ranging from casual eateries to upscale establishments. Whatever your taste or budget, there's definitely something to make your tastebuds dance. Have you tried any of these amazing restaurants?
There are so many other Abuja restaurants that were not mentioned on this list. You can search for them on the Dinesurf platform here and also make a reservation now.
YOU MAY LIKE THIS