Welcome to the heart of gastronomic delight in Accra, Ghana! Amidst the bustling streets and lively atmosphere, we've curated a culinary journey that won't break the bank. In this guide, we'll take you on a mouthwatering tour of the city's top 6 affordable restaurants, where flavor meets affordability without compromising on the vibrant culture and diverse culinary experiences that Accra has to offer. Whether you're a local seeking budget-friendly dining or a traveler eager to explore the city's rich food scene without emptying your wallet, these hidden gems are sure to satisfy your cravings and leave your taste buds tingling. Get ready to savor the best of Accra without breaking the bank!
6 Affordable Restaurants in Accra, Ghana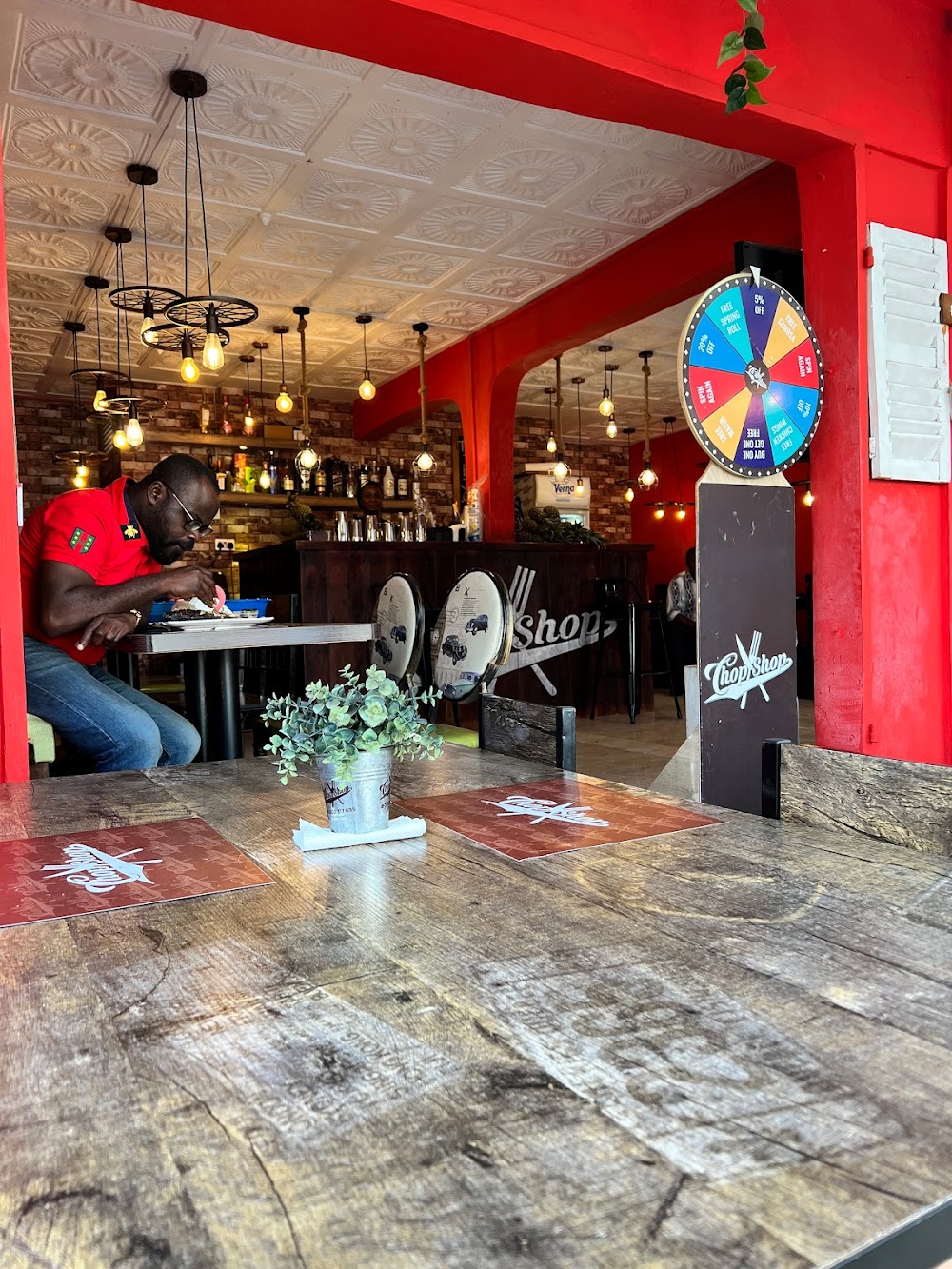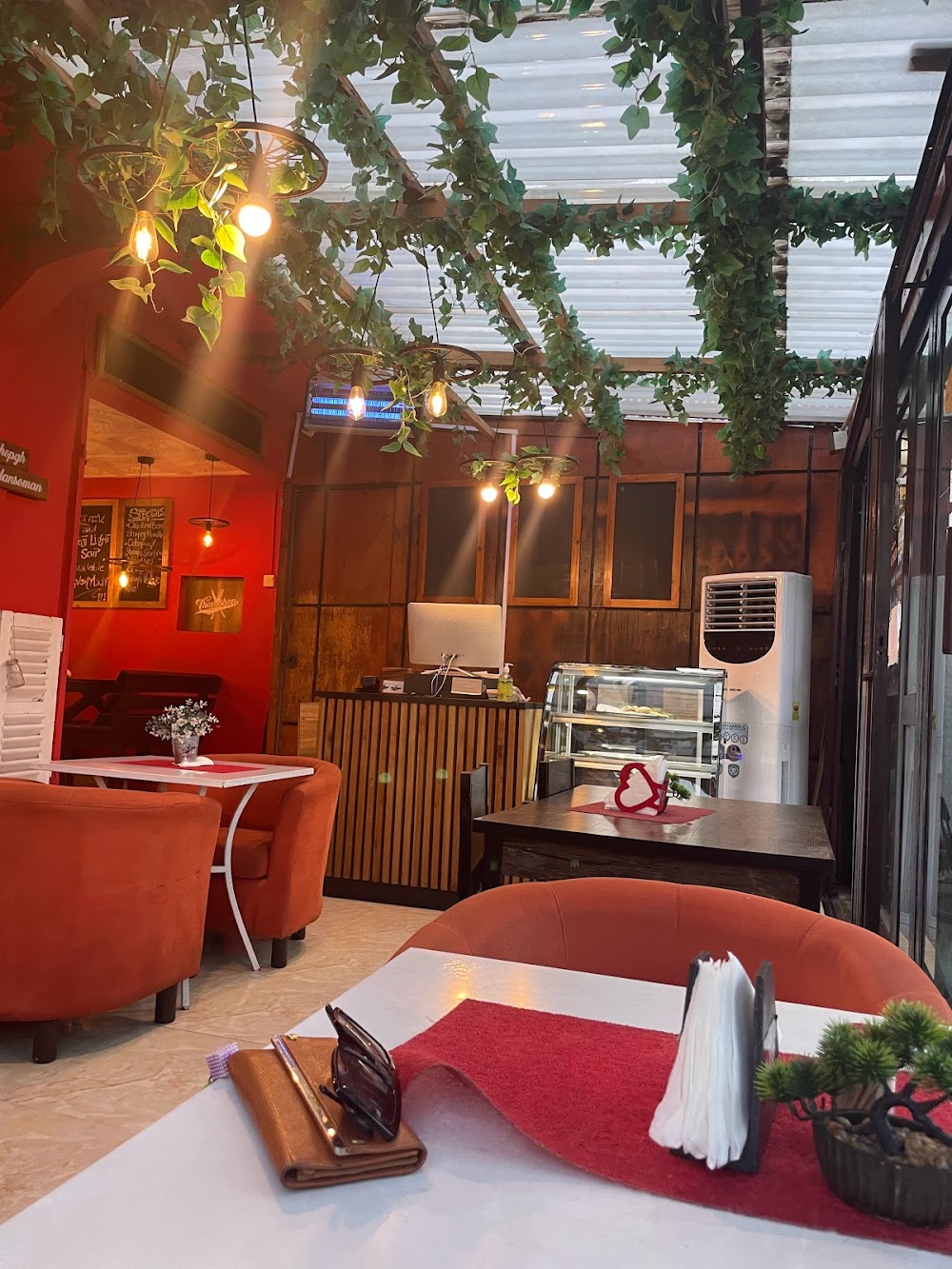 1. ChopShop - Dansoman
Welcome to ChopShop, nestled in the heart of Dansoman, Ghana, where delicious dining meets affordability! This restaurant offers a distinctive experience with a casual atmosphere and a delectable menu. The friendly staff are always eager to assist, ensuring your experience remains budget-friendly and memorable. ChopShop is renowned for its wallet-friendly signature spicy noodles, a tantalizing blend of heat and flavor that's a must-try. Don't miss out on their succulent cocktails, perfect for any occasion. The menu boasts an array of culinary treasures, from beloved Ghanaian classics to international favorites like fried rice, all served in generous portions that guarantee you won't leave hungry. For an added layer of fun and affordability, join in on Fridays for the spin and win game. If you prefer a more relaxed ambiance, the beautiful interior provides the perfect backdrop for your meal. And the best part? Prices are incredibly budget-conscious, and delivery service is available, allowing you to savor these delectable dishes from the comfort of your home. Come and indulge in the finest of Ghanaian cuisine at ChopShop Dansoman, where deliciousness meets affordability!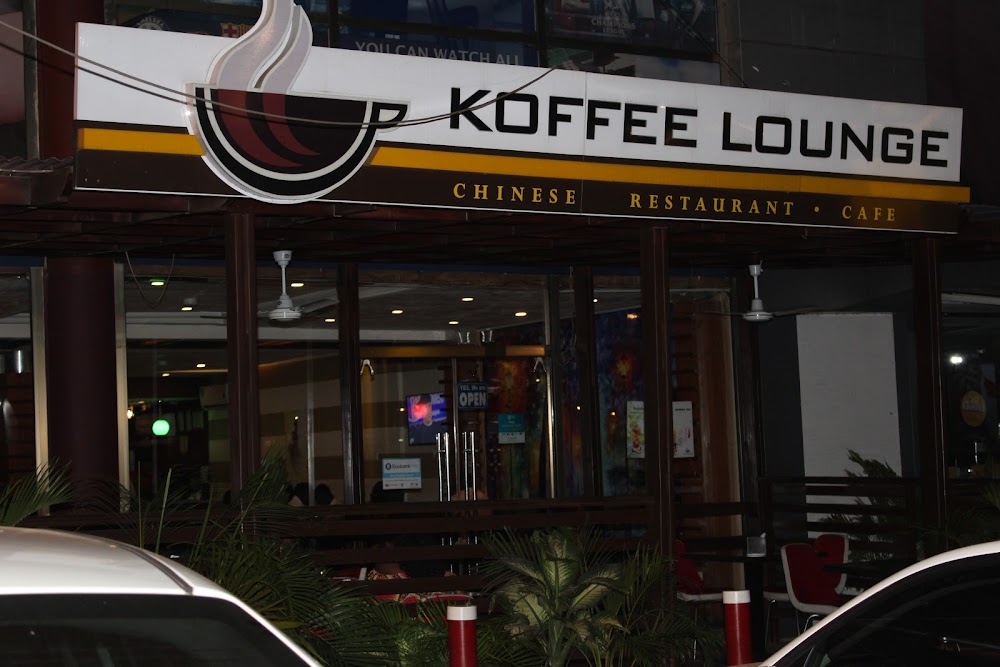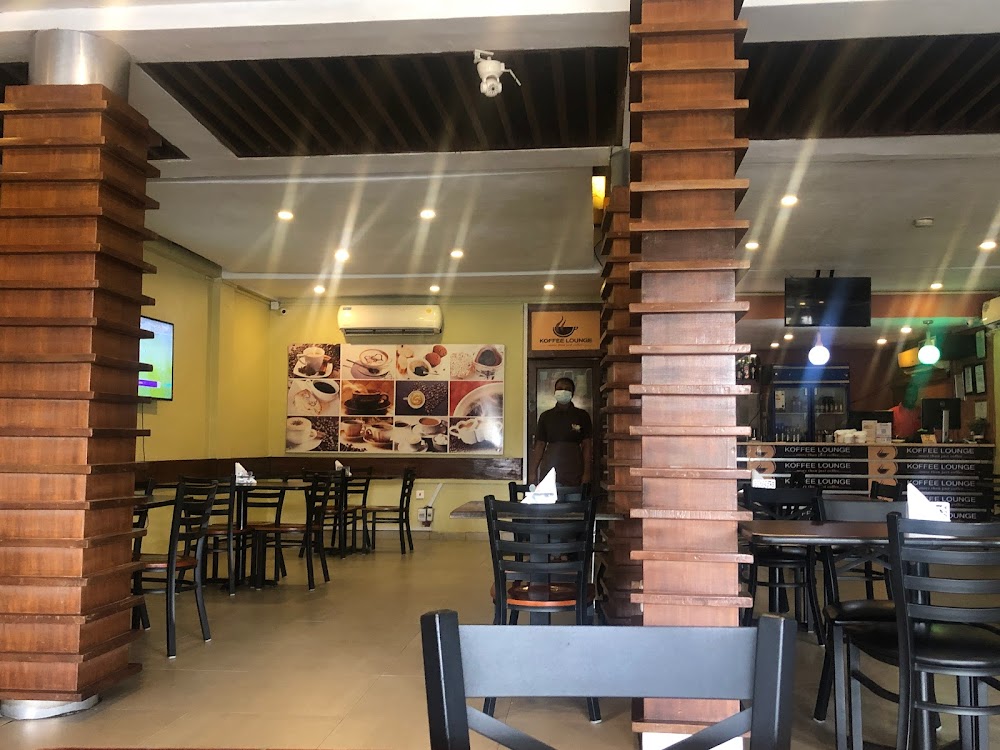 2. Koffee Lounge (American House)
Koffee Lounge (American House) stands as an inviting culinary haven in the heart of Accra, beckoning patrons with an irresistible blend of classic American dining and wallet-friendly prices. At this Accra-based restaurant, affordability is not merely a promise but a delightful reality that elevates the dining experience for all who walk through its doors. With an extensive menu that seamlessly fuses American favorites with local dishes, Koffee Lounge ensures that there's something to tantalize every palate without causing financial strain. One of the standout features of Koffee Lounge is its unwavering commitment to serving high-quality fare without the exorbitant price tag. Here, culinary excellence is not compromised by budget considerations. Instead, it thrives. Whether you're hankering for a plate of fragrant fried rice or craving the comforting flavors of local dishes, every dish is prepared with care and precision, delivering on both taste and value. The ambiance at Koffee Lounge is another feather in its cap. As you step inside, you'll be greeted by a warm and relaxed atmosphere, making it the perfect backdrop for a family hangout or an intimate meal. What sets Koffee Lounge apart is its dedication to providing generous portions of delectable food that won't leave your wallet feeling lighter. It's a place where you can indulge in your culinary desires without worrying about the bill. Yet, Koffee Lounge's commitment to affordability is just one facet of its charm. The restaurant is renowned for its exceptional customer service, which goes above and beyond to ensure that every visit is a pleasant one. The staff members are more than friendly faces; they are attentive, gracious hosts who take pride in ensuring that your dining experience is nothing short of memorable. They're always ready to go the extra mile to make your time at Koffee Lounge truly special. In conclusion, if you're in search of an eatery that seamlessly combines affordability, generous portions, and outstanding customer service, Koffee Lounge (American House) should be at the top of your list. Whether you're young or young at heart, this restaurant promises an inviting atmosphere, scrumptious dishes, and a dining experience that won't leave a dent in your pocket. Come and discover the art of savoring delicious food without the guilt of overspending at Koffee Lounge. Your taste buds and your wallet will thank you.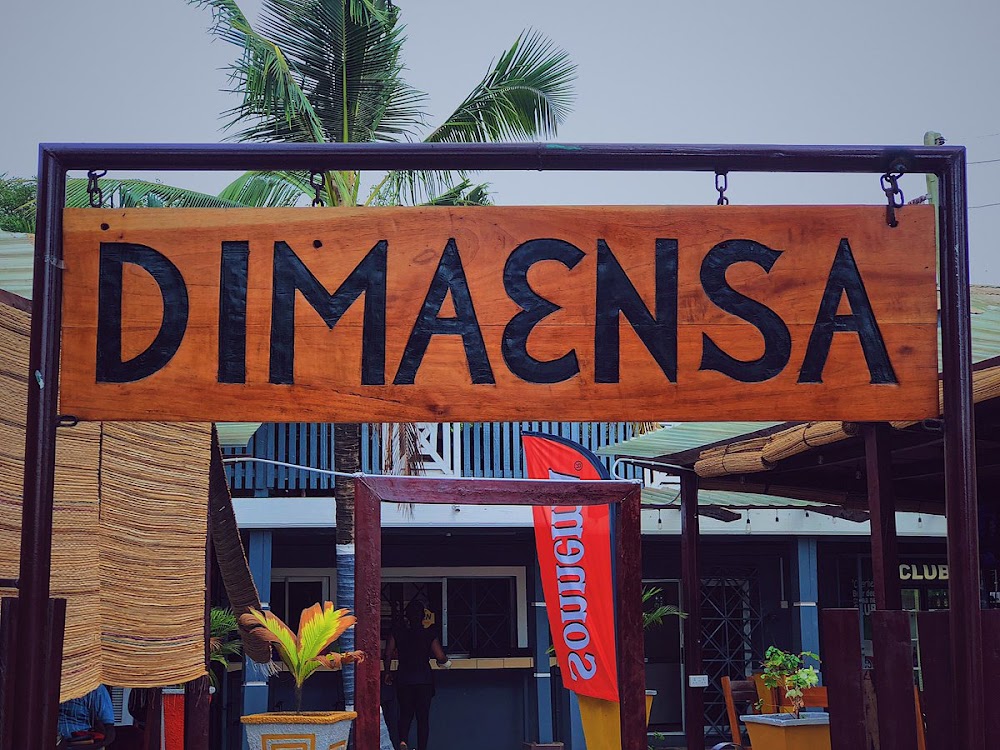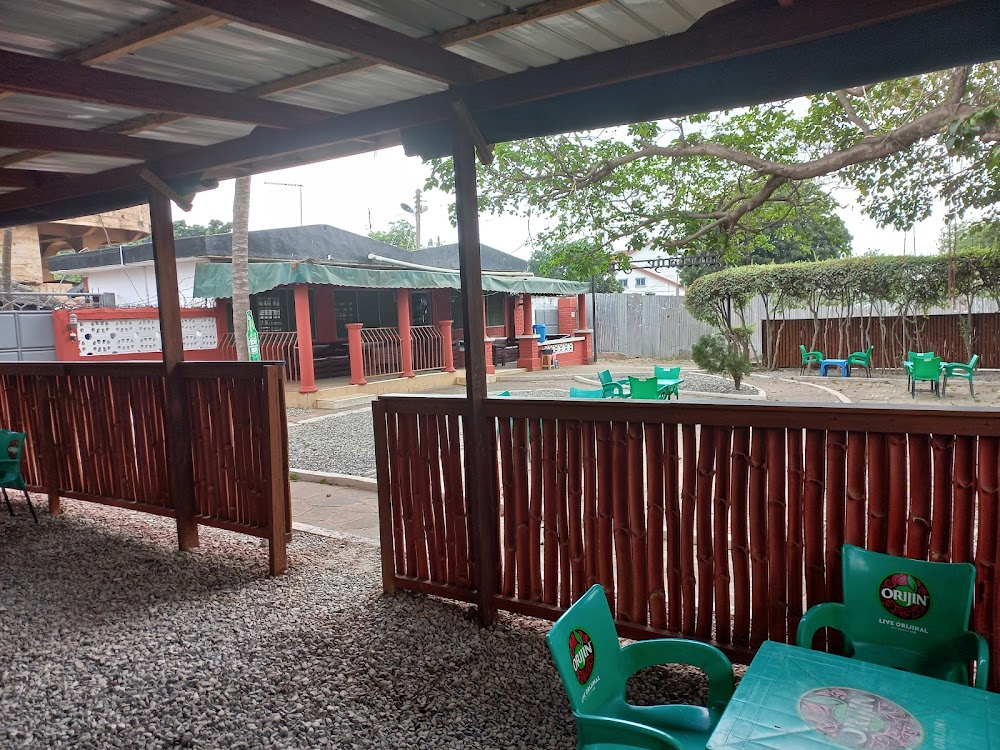 3. Dimaensa Restaurant
Dimaensa Restaurant, nestled in the heart of Accra, Ghana, beckons diners with its warm and inviting ambiance, reminiscent of a bygone era. This charming establishment distinguishes itself not only through its spacious, airy, and eco-friendly design but also by offering an unparalleled dining experience that transports patrons to a simpler, more nostalgic time. What truly sets Dimaensa apart is its commitment to affordability without compromising on the quality of its offerings. The restaurant boasts a diverse menu that caters to every palate, featuring a tantalizing array of local dishes, continental cuisine, succulent grills, and traditional Ghanaian 'swallows.' Each dish is crafted with utmost care, using the freshest ingredients to ensure that every bite bursts with authentic flavor. Among the beloved signature dishes are the soul-comforting fufu paired with light soup, the hearty banku & okro soup, and the crowd-pleasing jollof rice served alongside perfectly grilled chicken. Adding a touch of nostalgia, Dimaensa serves its delectable creations in traditional local pots, adding to the restaurant's charm and inviting patrons to savor the culinary traditions of Ghana. The attentive and professional waitstaff at Dimaensa ensures that every visit is an enjoyable one, with friendly service that makes you feel right at home. Furthermore, ample parking facilities provide convenience for diners. What's more, Dimaensa goes the extra mile in making affordability a priority, extending to their beverages as well. Whether you're a globetrotter exploring Accra's culinary scene or a local seeking a memorable meal without breaking the bank, Dimaensa Restaurant promises an exceptional dining experience. Here, affordability meets authenticity, and each visit guarantees a delightful journey into the heart of Ghanaian cuisine. Make your next dining excursion one to remember at Dimaensa, where the spirit of Ghana's culinary heritage comes alive without a hefty price tag.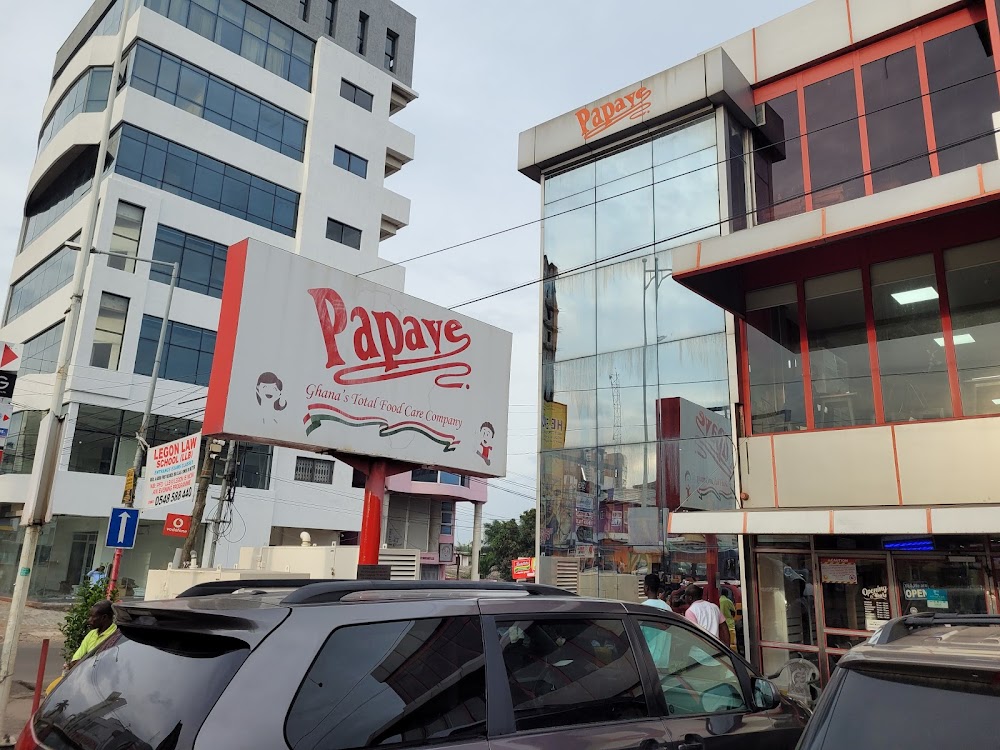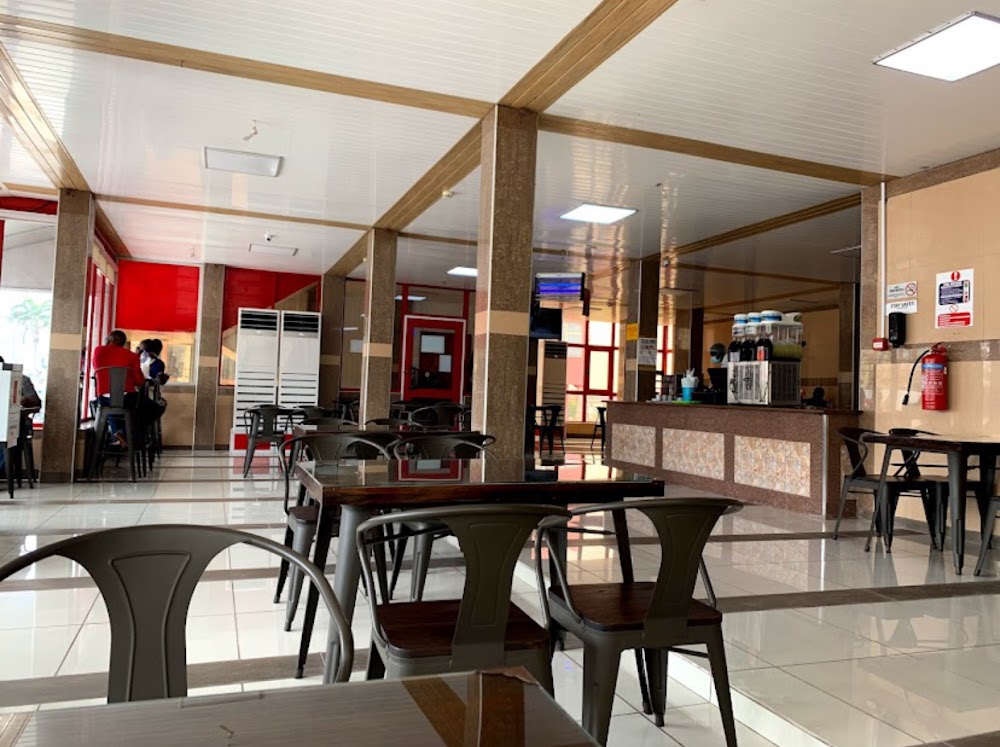 4. Papaye Fast food
Papaye Fast Food stands as an undisputed gem among the bustling dining scene of Accra, Ghana, renowned for its delectable yet budget-friendly offerings. Nestled in the heart of the city, Papaye beckons with its warm and inviting ambiance, making it the ideal gathering place for families and friends in search of a memorable mealtime together. The restaurant prides itself on a staff that goes above and beyond to provide impeccable customer service, ensuring that every visit is a delightful experience. However, it's the food at Papaye Fast Food that truly steals the spotlight. Their extensive menu offers a tantalizing array of dishes, from succulent chicken and fish served with perfectly cooked chips or rice. The chicken is a masterpiece of crispiness and juiciness, infused with a hint of delightful spice that elevates it to an unforgettable culinary adventure. The fries consistently deliver on flavor, always arriving at your table in their prime state, while the rice is prepared in a manner that leaves you craving for seconds. One of the most remarkable aspects of Papaye Fast Food is its commitment to affordability. With prices that cater to every budget, it's a haven for those looking to enjoy exceptional cuisine without breaking the bank. What's more, the restaurant prides itself on its speedy and reliable service, ensuring that your meal arrives promptly, allowing you to relish your culinary journey without undue delays. In fact, Papaye Fast Food is known for its exceptional turnaround time, ensuring you're savoring your delectable fare as swiftly as possible. For anyone seeking a remarkable dining experience that combines affordability with exceptional taste, Papaye Fast Food stands as the ultimate choice. With its welcoming atmosphere, top-tier customer service, and mouthwatering dishes, it promises to be an unforgettable culinary adventure in the heart of Accra.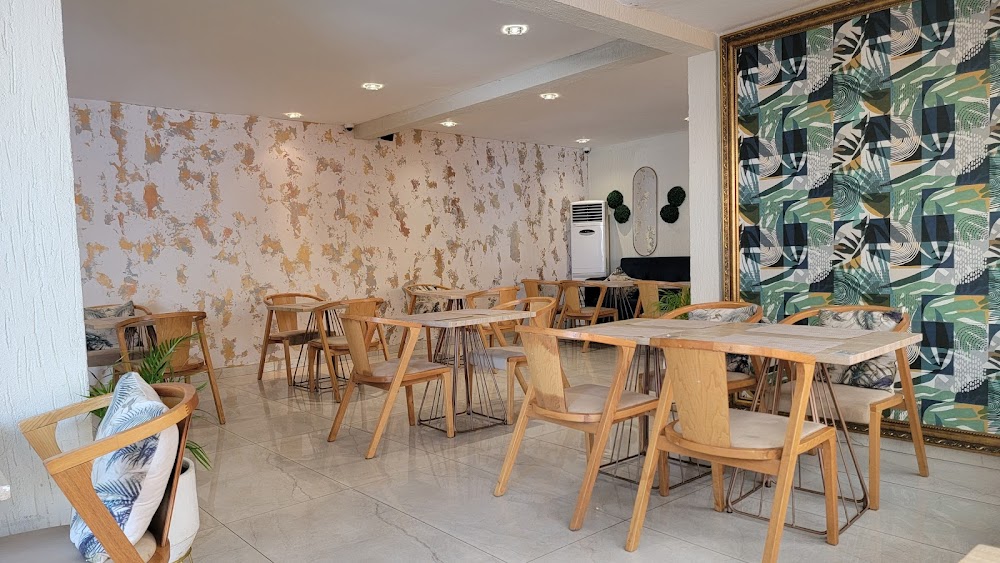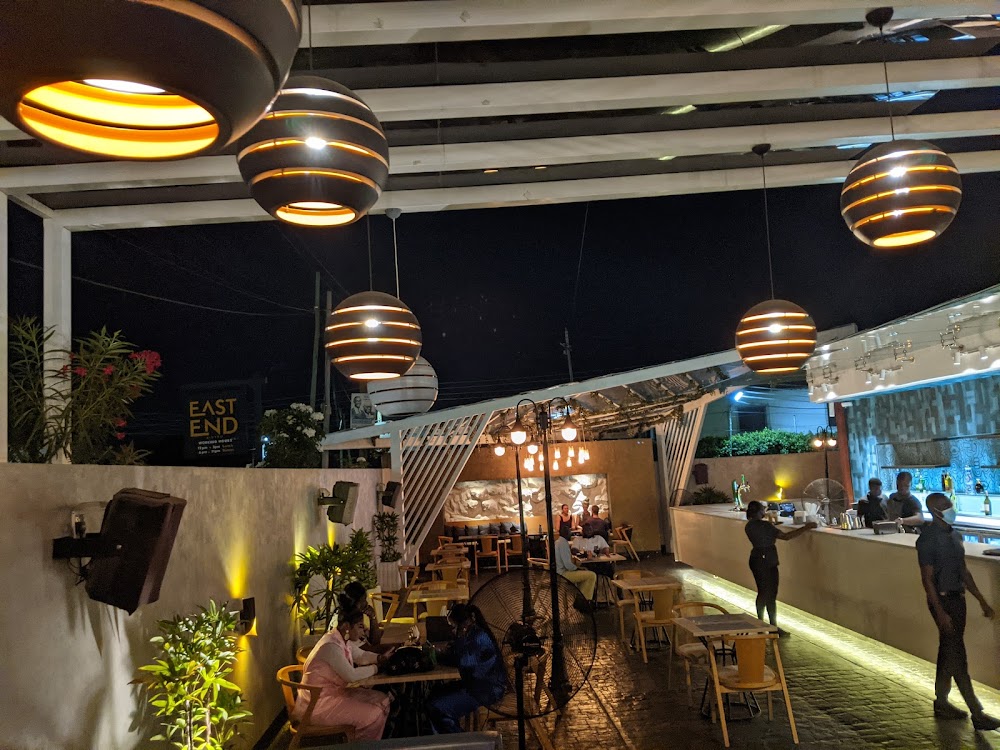 5. East End Bistro
East End Bistro, nestled in the heart of Accra, isn't just a restaurant; it's an affordable haven for creating memorable moments with loved ones. Whether you're planning a romantic rendezvous or a vibrant night out with friends, this charming establishment welcomes you with open arms and a budget-friendly menu. As you step through the door, the doorman and attentive waiting staff will ensure you feel right at home, ready to cater to your every need. The atmosphere exudes sophistication and class, offering both romantic outdoor seating under the evening sky and modern, tastefully adorned interiors. Now, let's talk about the menu—a delightful spectrum of options awaits, designed to accommodate various budgets without compromising on quality. From wallet-friendly dishes to more extravagant culinary delights, East End Bistro has something to tantalize every palate. And don't forget the bar, where mixologists craft an array of cocktails, including the refreshing Blueberry Smash and the tropical allure of Tropical Fruit Punch. What truly sets East End Bistro apart is its impeccable service. The attentive staff is always on hand to help you select the perfect meal, ensuring your dining experience is nothing short of exceptional. And speaking of meals, prepare to be dazzled by the scrumptious offerings. The deep-fried calamari boasts a perfect crispiness, while the coconut rice transports your taste buds to paradise. Save room for dessert, because the East End Brownie is a delightful, soft, and sweet treat, and the mashed potatoes are wonderfully creamy and delicious. But the surprises don't stop at the menu. If you're looking for a special treat, East End Bistro's staff can pull off remarkable surprises, making it an ideal choice for celebrating birthdays and other special occasions. In sum, East End Bistro isn't just a fantastic spot for a date night; it's an oasis of great food, impeccable service, and a romantic ambiance, all at prices that won't leave your wallet feeling empty. Whether it's an intimate evening for two or a lively night out with friends, East End Bistro promises an unforgettable experience that won't break the bank.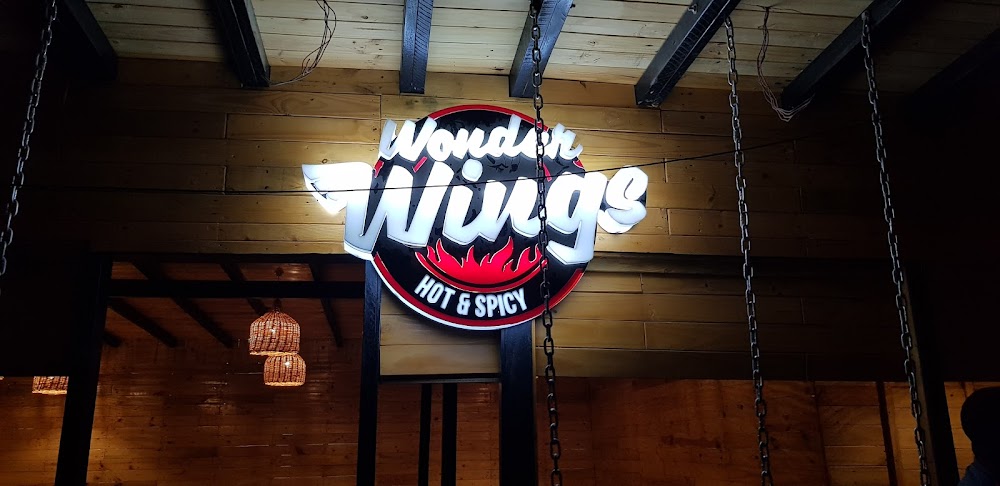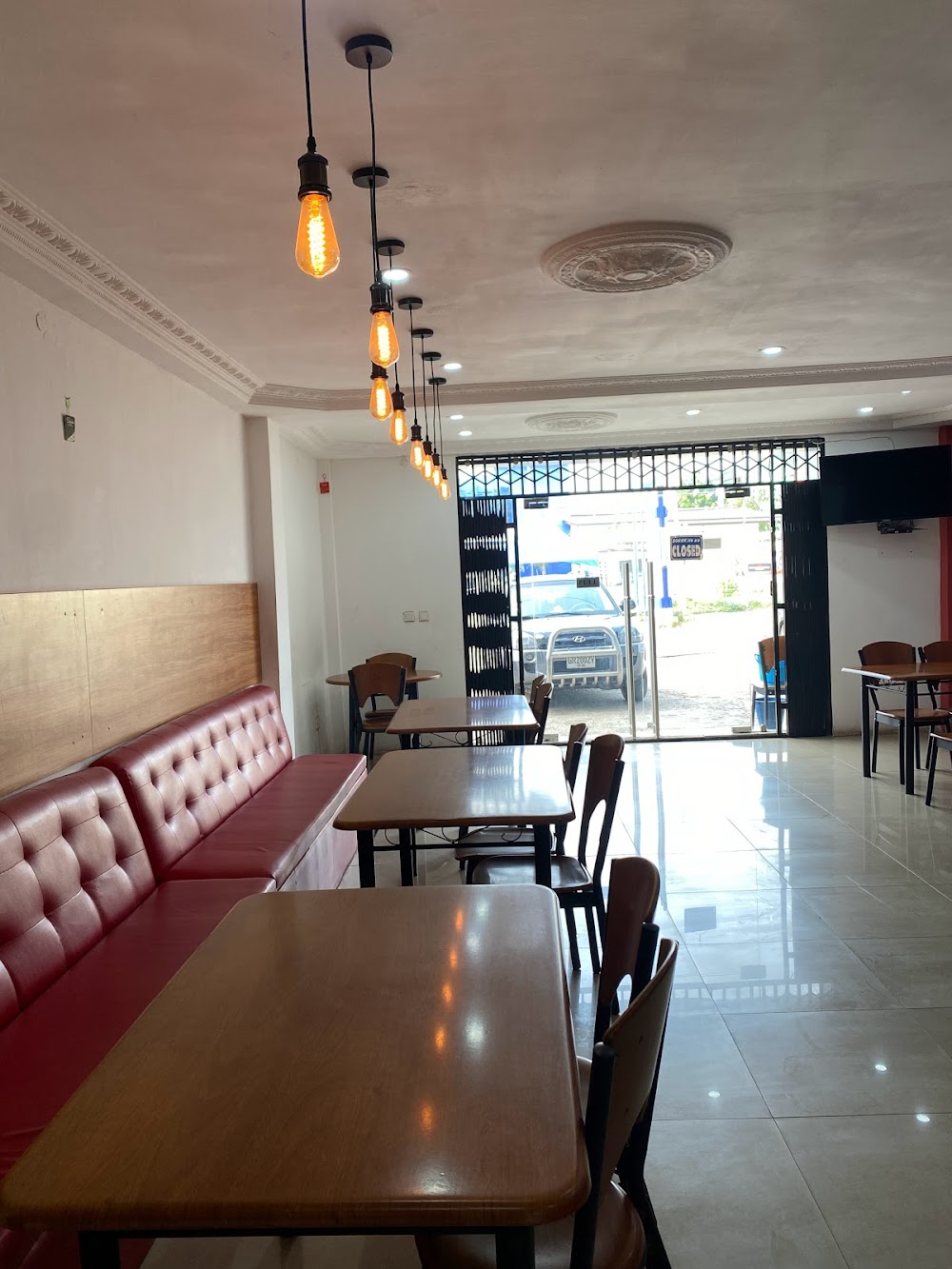 6. Wonder wings - Dansoman
Wonder Wings Dansoman, situated at the heart of Accra, Ghana, is a standout dining destination that combines incredible flavor with affordability. This restaurant is well-known for its dedication to providing high-quality meals that won't strain your wallet. Upon stepping inside, you'll immediately feel the welcoming and cozy ambiance, setting the stage for a memorable dining experience, whether you're dining solo or with friends. Affordability is a fundamental principle at Wonder Wings Dansoman. The menu boasts a diverse range of options, with the star of the show being their mouthwatering wings, crispy chips or yam, and an array of other delicious dishes. The wings, in particular, have gained a reputation for their distinctive and spicy flavor, drawing food enthusiasts from all across the city. What truly sets Wonder Wings Dansoman apart is its warm and attentive staff. They consistently go above and beyond to ensure every customer departs with a satisfied smile. Whether you have specific dietary preferences or special requests, the team is always ready to accommodate your needs, providing you with a personalized dining experience. Furthermore, the restaurant's decor and atmosphere create a laid-back, casual sports bar feel that patrons adore. It's the perfect spot to relax, catch up with friends, or enjoy your favorite game while indulging in a meal that's both affordable and delectable. In summary, Wonder Wings Dansoman isn't just a restaurant; it's a haven for those seeking quality without a hefty price tag. It's a place where mouthwatering cuisine, friendly service, and an inviting atmosphere converge to deliver an unforgettable dining experience. If you're in the area, treat yourself to Wonder Wings Dansoman, where great food, affordability, and a warm reception await you.
Conclusion
In a city as dynamic as Accra, where culture, flavor, and affordability intersect, these six affordable restaurants stand out as culinary gems. From the tantalizing aroma of local dishes to the warm smiles of attentive staff, dining in Accra becomes an adventure in itself. Whether you're seeking traditional Ghanaian flavors, international delights, or simply a welcoming atmosphere that won't break the bank, these restaurants have something for every palate and budget. As you explore the vibrant streets of Accra, remember that indulging in delicious cuisine need not come at a steep price. Embrace the diverse dining scene, savor the flavors, and relish the affordability that these restaurants offer. Your taste buds and your wallet will thank you for the memorable experiences that Accra's affordable dining establishments have to offer.
For more Affordable Restaurants in Ghana and all around the globe, click Affordable Restaurants
YOU MAY LIKE THIS