Get ready to tantalize your taste buds and embark on an unforgettable gastronomic journey. This weekend, we've curated a delectable list of 6 must-visit restaurants that promise to elevate your dining experience to new heights. From exotic flavors to exquisite ambiance, these culinary gems are ready to make your weekend an epic one. Join us as we explore the finest destinations to satisfy your cravings and create lasting culinary memories
6 Must-Visit Restaurants this Weekend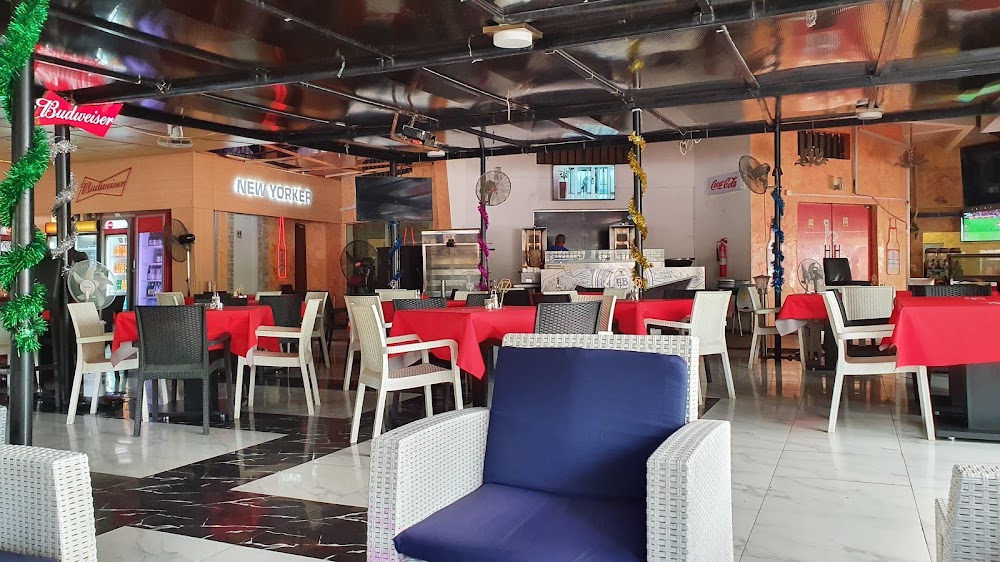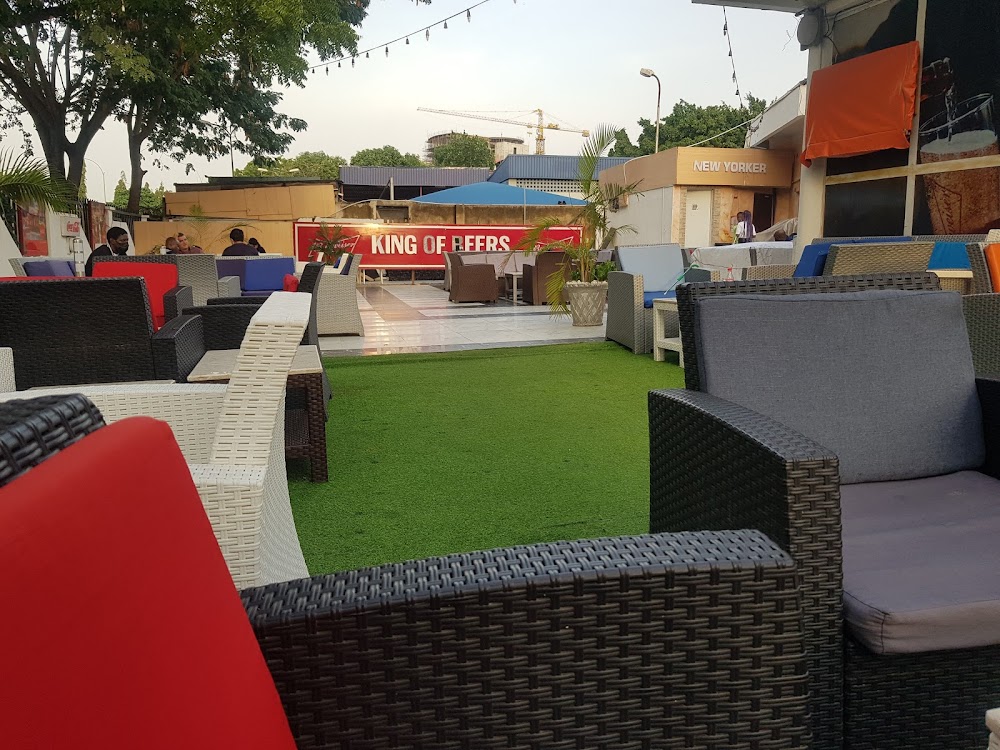 1. New Yorker Wuse
New Yorker, situated in Wuse, Abuja, offers an exceptional and unforgettable dining venture. Its inviting ambiance, elegant design, and attentive service create the perfect backdrop for a romantic evening, a gathering with friends, or a girls' night out. The menu boasts a delectable selection of freshly-prepared dishes to please every palate. From the timeless appeal of their cheese pizza to the indulgence of Chicken Alfredo and juicy burgers, there's a delightful choice for everyone. Don't miss their signature strawberry daiquiri for a refreshing treat. The restaurant's friendly and attentive staff ensures that every guest receives top-notch service. New Yorker places a strong emphasis on safety and cleanliness, with staff wearing face masks and stringent sanitation measures in place. For those seeking a laid-back evening, New Yorker Wuse also offers a snooker table and Shisha, making it the perfect spot for enjoying some quality time with friends. In summary, New Yorker Wuse promises a delightful and memorable dining experience that you won't want to miss!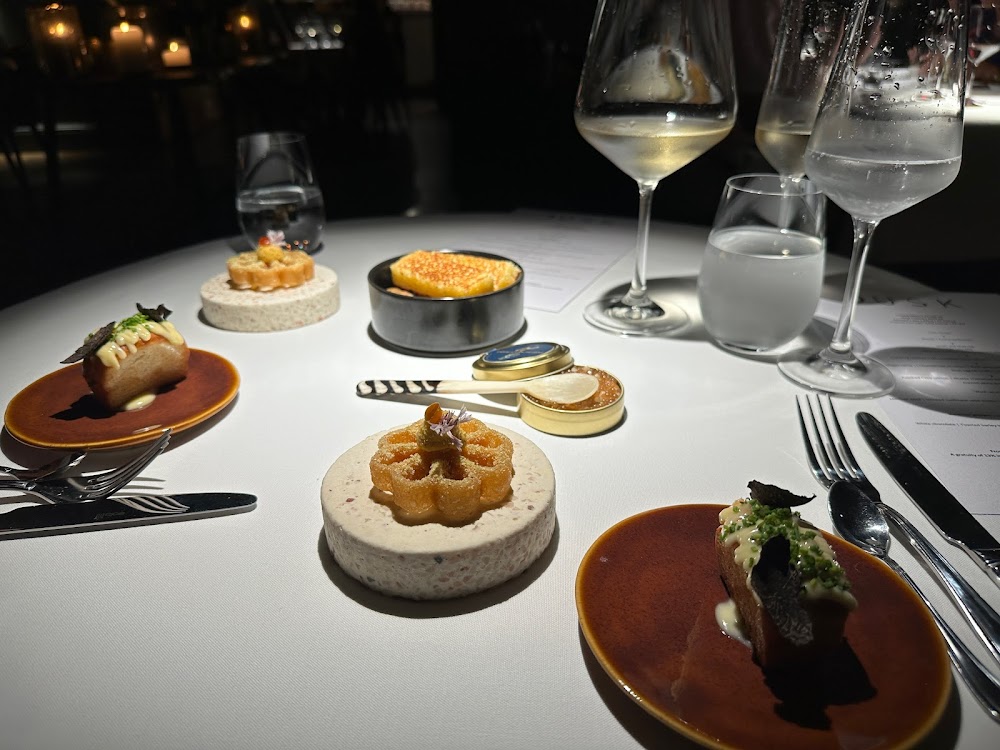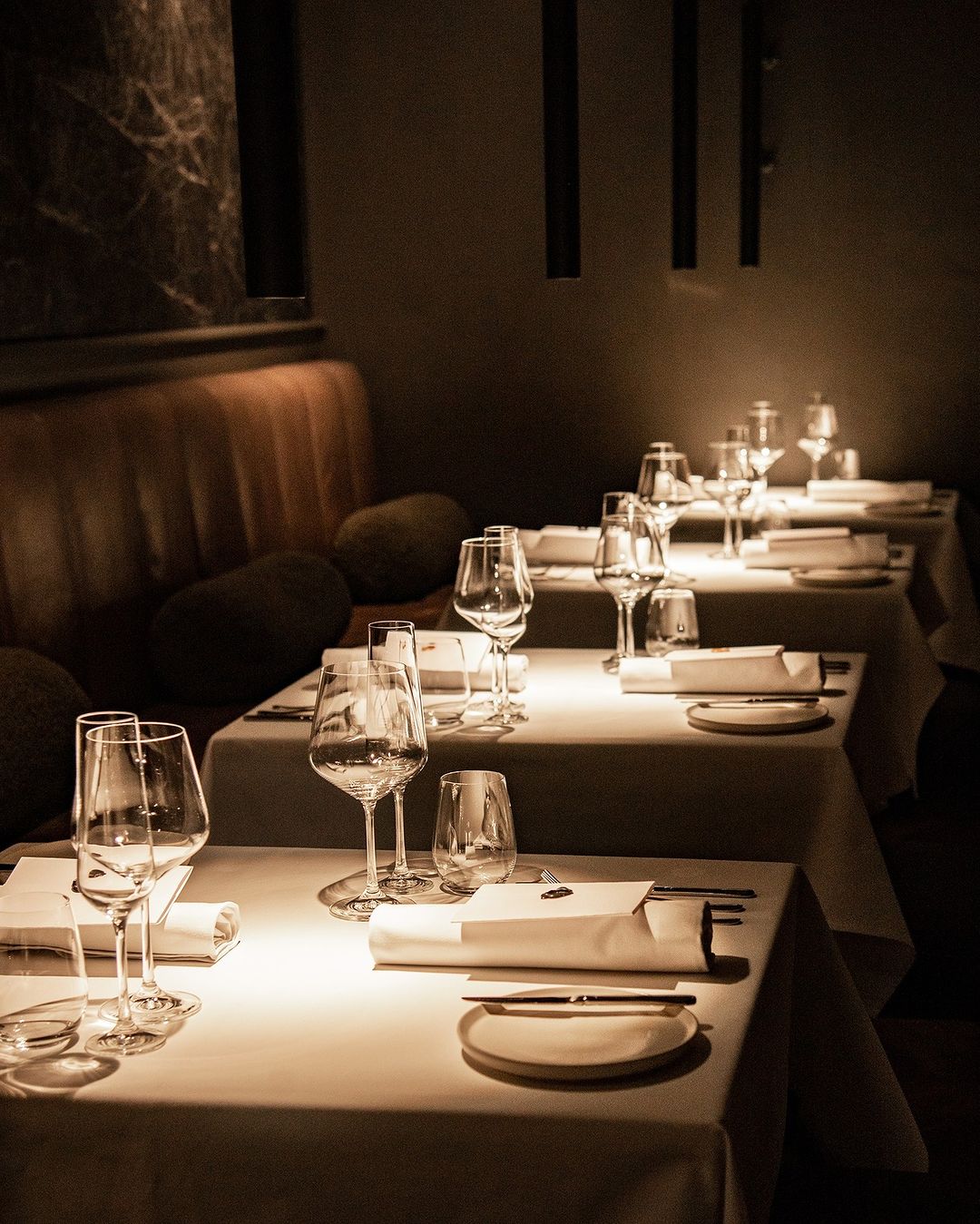 2. Dusk Restaurant
Dusk Restaurant, located in Cape Town, South Africa, promises an exquisite dining experience that will transport your taste buds to new heights. The culinary journey here is nothing short of extraordinary, with each dish meticulously prepared with care, love, and dedication. The menu is a testament to the chef's unwavering commitment to using fresh, locally-sourced ingredients, resulting in flavors that are truly out of this world. Every plate presented at Dusk is a work of art, showcasing not only the culinary prowess but also the meticulous attention to detail. Highlights from the menu include the indulgent toasted brioche paired with duck liver, the flavorful ostrich, and the succulent swordfish. The wine selection is equally impressive, with a dedicated sommelier on hand to assist you in finding the perfect pairing for your meal. As you step into Dusk, you'll be embraced by its warm and inviting atmosphere, bathed in soft, intimate lighting, and accompanied by the perfect musical backdrop. The impeccable service further elevates your dining experience, with knowledgeable and attentive staff introducing themselves and providing top-notch customer service throughout your visit. For an unforgettable dining adventure, Dusk Restaurant is your ultimate destination. From the cozy ambiance to the delectable cuisine and expertly crafted drinks, your experience at Dusk will undoubtedly be one for the books.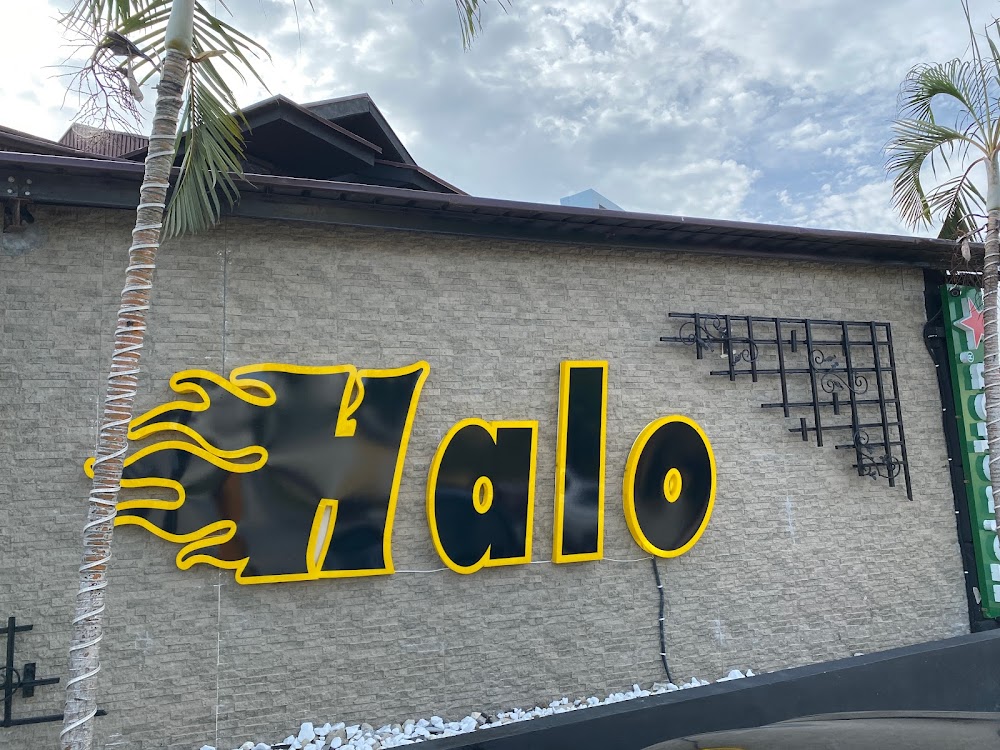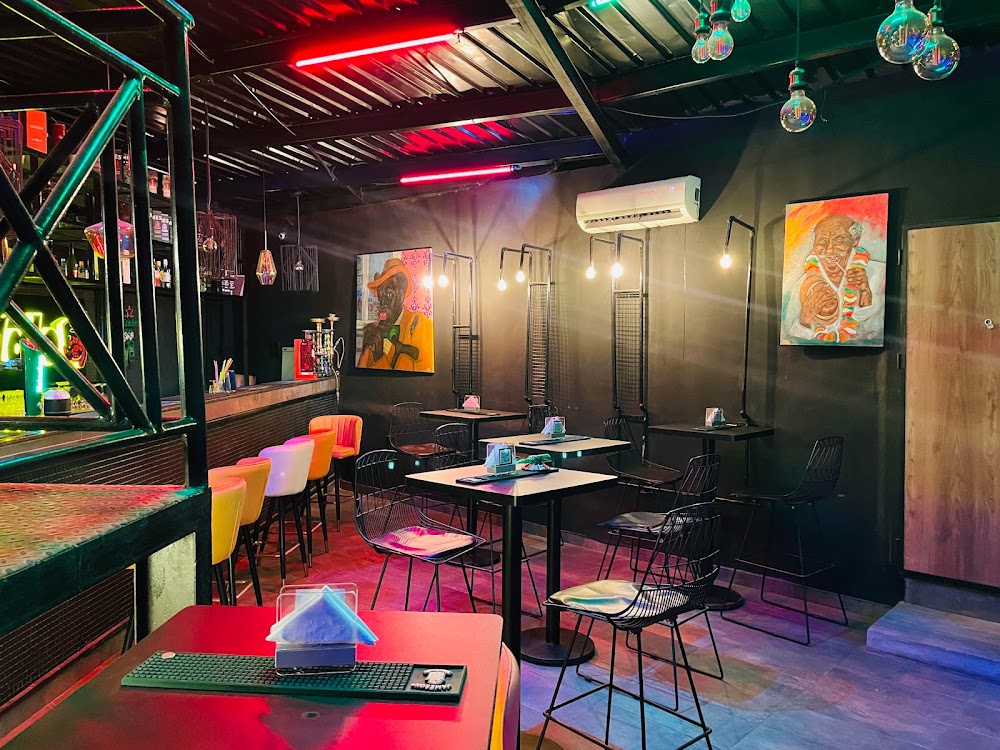 3. Halo Lagos
Welcome to the enchanting world of Halo Lagos, the definitive culinary destination nestled in the heart of Lekki, Lagos! Here, an upscale atmosphere harmoniously blends with an inviting vibe, creating the perfect setting for an unforgettable dining experience. As you step inside, the warmth of welcoming staff envelops you, ensuring your visit is nothing short of extraordinary. Modern and tastefully adorned decor is designed to make you feel instantly at ease, a place where you're invited to unwind and savor every moment. Delve into the spacious expanse of Halo Lagos, thoughtfully designed with a chic bar/lounge area that beckons for spirited conversations and a private party room for special gatherings that leave a lasting impression. At Halo Lagos, dedication to crafting top-notch cuisine that transcends expectations is unwavering. A diverse menu beckons with a symphony of flavors, ranging from succulent seafood offerings to tender, mouthwatering steaks, and cherished traditional Nigerian favorites. Complementing your meal, an exquisite selection of fine wines and premium liquors await, thoughtfully chosen to elevate your dining experience. On weekdays, the rhythm of Latin America comes alive at Halo Lagos with invigorating Salsa dance classes. It's an opportunity to immerse yourself in the joy of movement while acquiring a new skill in an uplifting atmosphere. For those who prefer to unwind and engage in leisurely pursuits, Halo Lagos offers an array of board games and other entertaining activities to enhance your experience. At Halo Lagos, commitment to delivering excellence is unwavering. Talented chefs labor tirelessly to present a symphony of fresh, flavorful dishes that will tantalize your taste buds. Attentive and intuitive waitstaff anticipate your needs and desires, ensuring that your visit is nothing less than extraordinary.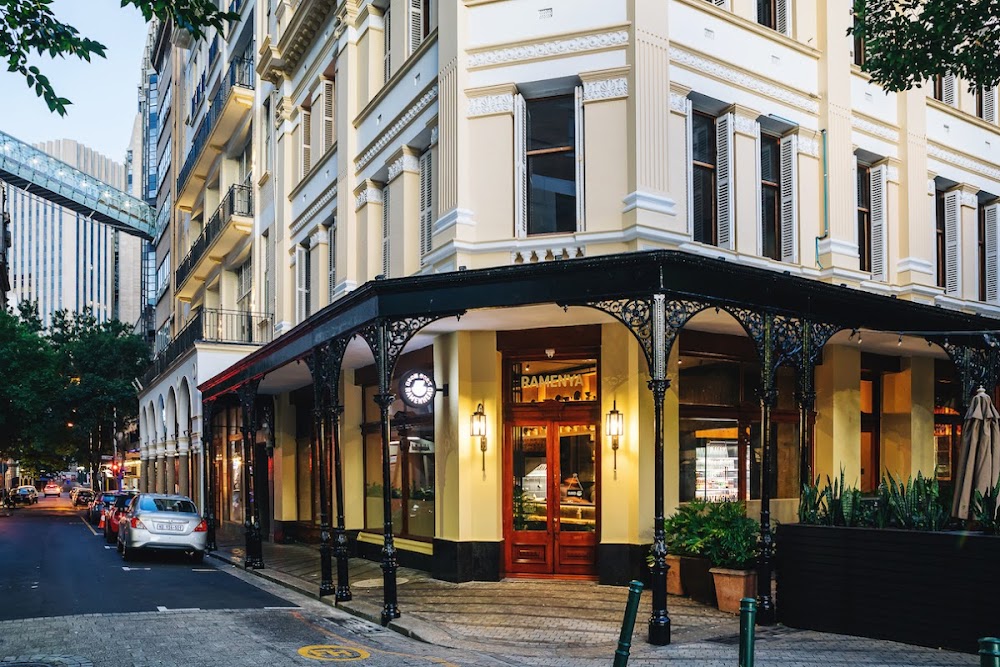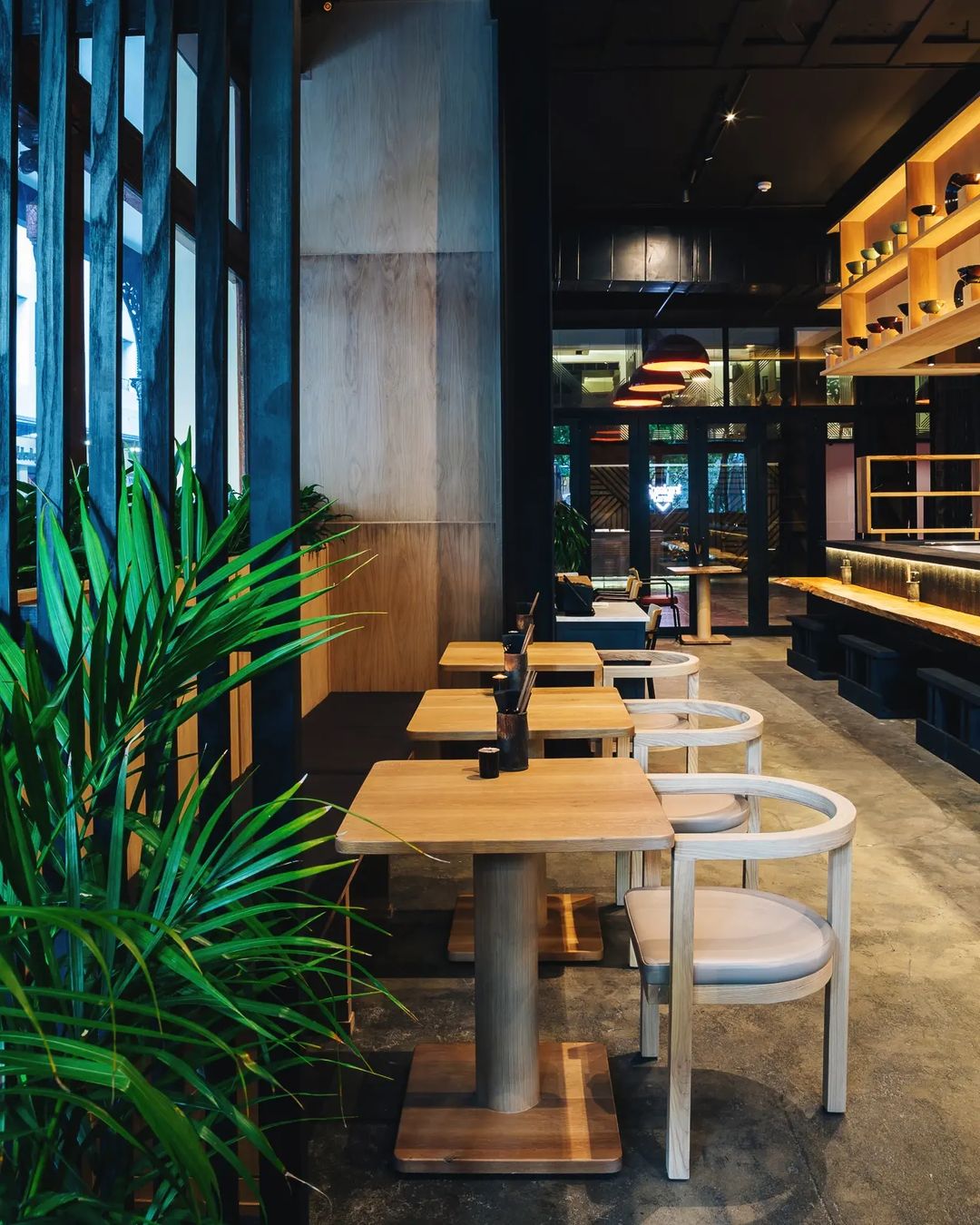 4. Ramenhead
If you're on the hunt for an unforgettable dining experience in Cape Town, South Africa, look no further than Ramenhead. Nestled in the heart of the city, this culinary gem promises a culinary adventure like no other. What sets Ramenhead apart is its unique open kitchen design, where you can witness skilled chefs artfully preparing your meal with finesse and precision, adding a touch of theater to your dining experience. What's particularly exciting about Ramenhead is its ever-changing menu, ensuring that each visit is a fresh exploration of flavors. With a diverse array of options, including delectable ramen bowls, mouthwatering gyoza, and a selection of expertly crafted cocktails, there's something to cater to every palate.  The true star of the show is undoubtedly the ramen, characterized by its rich, hearty broth and perfectly cooked, firm noodles. Each spoonful is a burst of exquisite flavors, making the anticipation well worth it. Whether you're a fan of traditional ramen or seeking vegetarian alternatives, Ramenhead has you covered. The vegetarian maze-soba offers a delightful alternative, while the mushroom gyoza boasts a rich and satisfying taste. To complement your meal, Ramenhead also offers an impressive selection of cocktails that add a touch of sophistication to your dining experience. For those seeking a refreshing beverage, the junmai sake, served in the traditional style, is an excellent choice. Service at Ramenhead is nothing short of top-notch. The staff excels in providing attentive service, effortlessly guiding you through the menu without ever feeling intrusive. This ensures a comfortable and enjoyable dining experience from start to finish. In summary, Ramenhead is undoubtedly a culinary destination that should top your list when in Cape Town. While the wait for a table may be a tad lengthy at times, rest assured, it's a testament to the restaurant's popularity. The exceptional food, coupled with the inviting atmosphere, makes every moment spent waiting well worth it. Don't miss the opportunity to savor the flavors and ambiance that make Ramenhead a must-try in Cape Town's vibrant dining scene.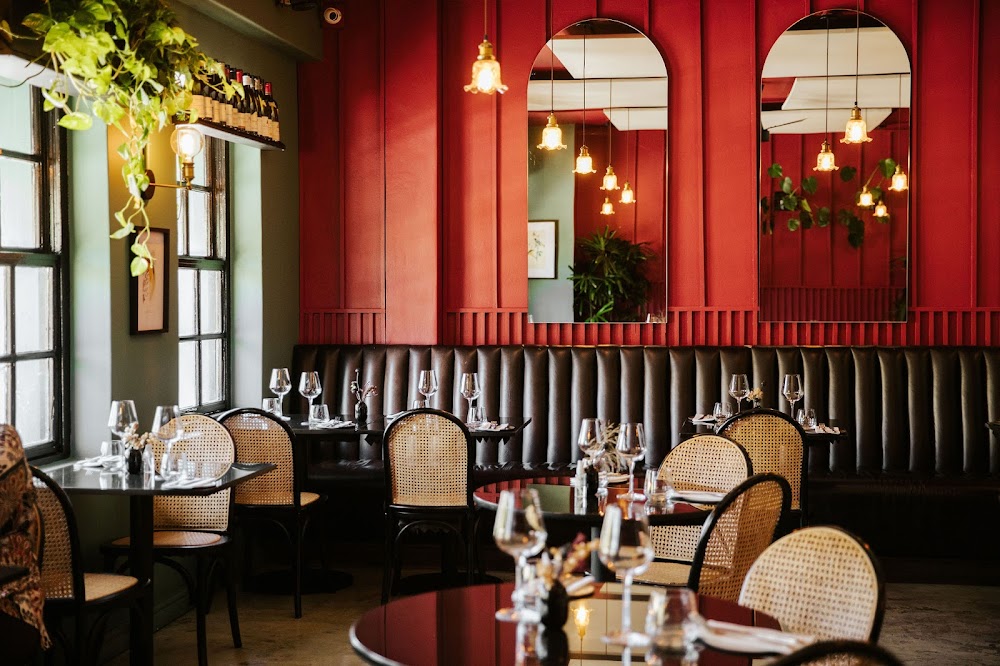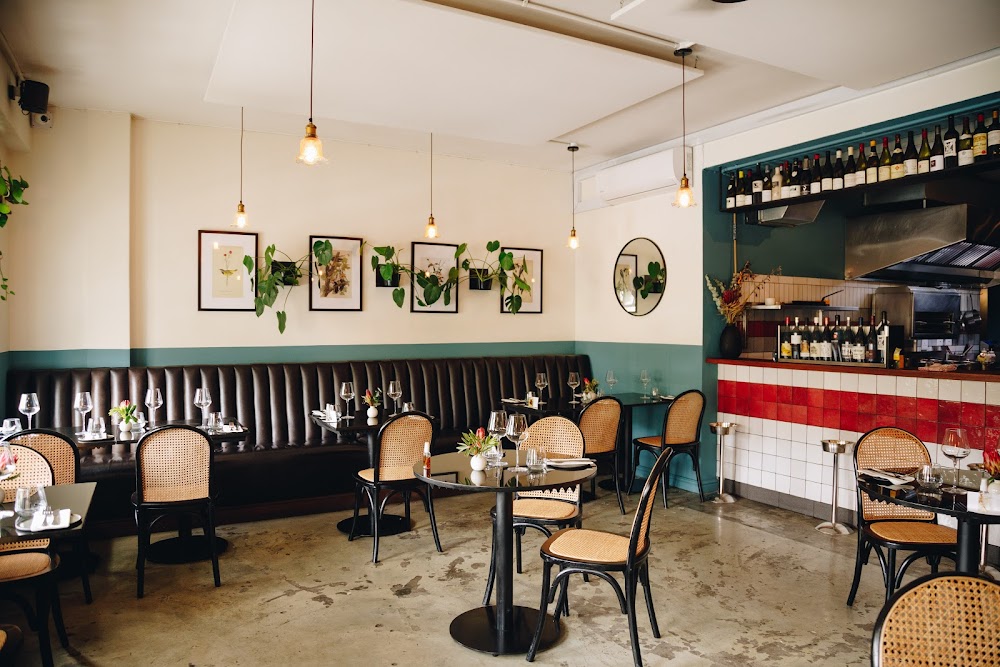 5. Grub & Vine
If you're on the quest for an extraordinary and unforgettable dining escapade, Grub & Vine in Cape Town, South Africa beckons you with open arms. This distinguished establishment takes immense pride in crafting an indelible culinary journey, woven together by its sumptuous food offerings, meticulously curated wine pairings, and captivating "Meet the Maker" events.  The hallmark "Meet the Maker" events hosted at Grub & Vine are a testament to its commitment to delivering a memorable experience. These events seamlessly blend specially crafted dishes from Grub & Vine's kitchen with the exquisite wines of local winemakers. As you indulge in delectable bites and sip on fine wines, you'll also receive insightful tidbits about the wines, the cuisine, and more. Anticipate an evening of both entertainment and enlightenment. Venture inside, and you'll discover an interior that's as captivating as the flavors that grace your plate. The restaurant's ambiance is nothing short of enchanting, offering an inviting and contemporary setting. What's more, the establishment boasts an extensive selection of South African wines that promises to elevate your dining experience.  Grub & Vine is renowned not only for its culinary prowess but also for its exemplary service. The warm and knowledgeable staff ensure that your visit is nothing short of spectacular. The ever-evolving menu ensures that each return visit brings delightful surprises, and the portions are perfectly calibrated to leave you thoroughly satisfied. At Grub & Vine, every meal is an exquisite fusion of seasonal flavors that dance on your palate. The modern décor provides a stylish backdrop, and you can savor your culinary delights while taking in the lively street scene below. Moreover, you can rest assured that the presentation of your meal and the quality of service will consistently exceed your expectations. In summary, if you're in pursuit of an unforgettable dining expedition, Grub & Vine awaits your reservation. It's highly recommended to book your spot in advance to ensure you secure a seat at this gastronomic haven. Prepare for an evening that promises culinary excellence, exceptional service, and lasting memories that will linger on your taste buds and in your heart. Grub & Vine is more than just a restaurant; it's a culinary adventure waiting to be savored.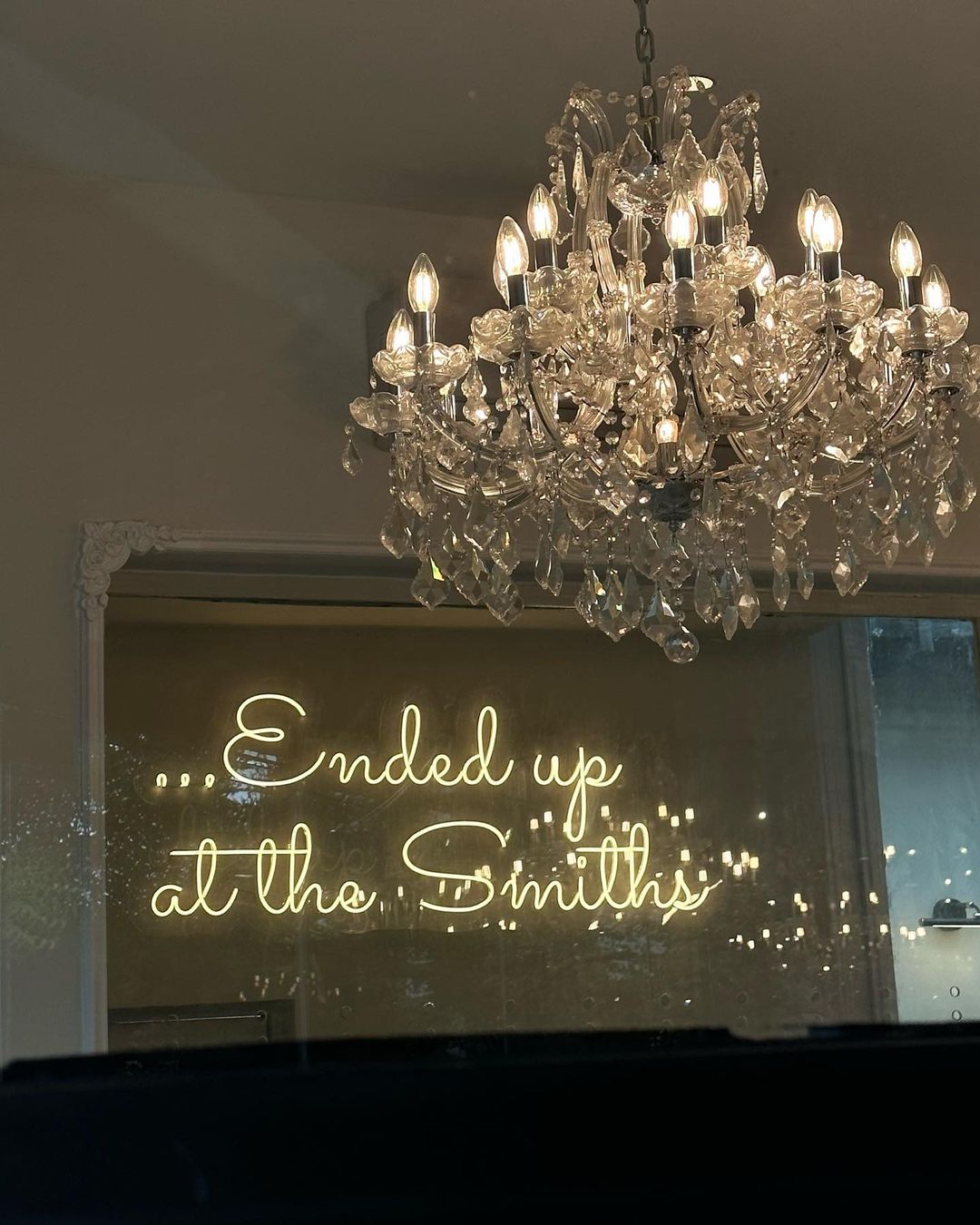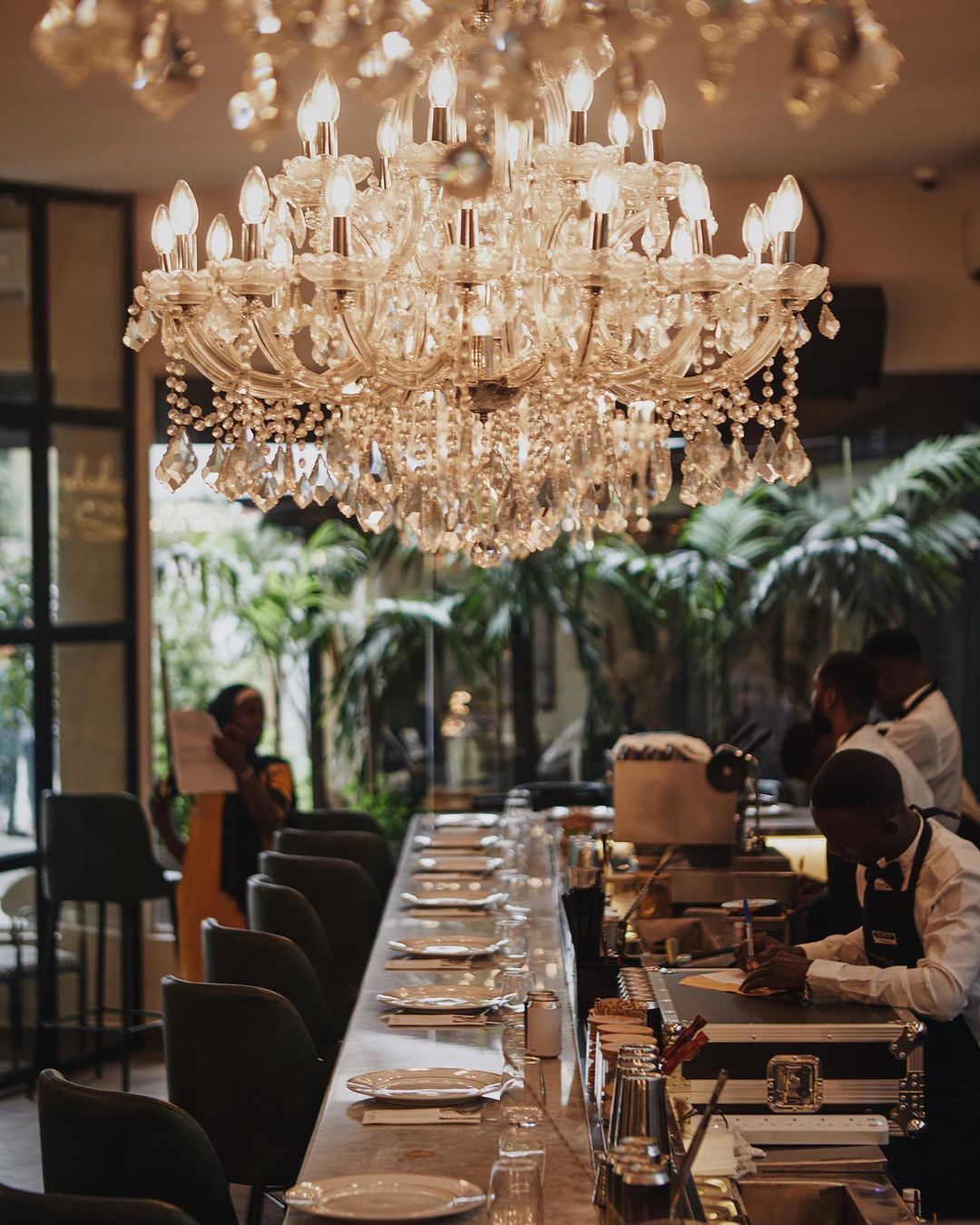 6. The Smiths
The Smiths, located in the heart of Victoria Island, Lagos, is a standout restaurant in every aspect. As soon as you enter, you're embraced by a warm and welcoming atmosphere, adorned with contemporary decor and comfortable seating. The interior exudes tasteful decoration, striking a perfect balance between cozy and elegant ambiance. The hospitable staff extends a friendly welcome and guides you to your table, ensuring your needs are met throughout your dining experience. Impeccable service characterizes The Smiths, with knowledgeable and attentive waitstaff at your beck and call. The menu caters to all tastes, offering a diverse selection of dishes. Begin your culinary journey with delectable appetizers like the sweet and tangy bites, guaranteed to tantalize your taste buds. For the main course, indulge in options like the Cajun Alfredo with grilled prawns, or savor the Teriyaki steak. Alternatively, you can opt for the bourbon burger or the Hibachi poke bowl featuring grilled chicken. Each dish is expertly prepared, promising satisfaction even for the most discerning palates. Enhance your meal with a delightful cocktail and be sure to save room for the decadent desserts. The Smiths is the ultimate destination for sharing a delightful meal with family and friends. Whether it's an intimate dinner for two or a gathering of a larger party, your visit to The Smiths promises an unforgettable and exceptional dining experience.
Conclusion
In the pursuit of an unforgettable culinary adventure, these six must-visit restaurants stand as beacons of excellence, promising an epic weekend filled with exquisite flavors and memorable dining experiences. From delectable dishes to captivating atmospheres, each establishment offers a unique journey for the discerning food enthusiast. Embark on a weekend of gastronomic delight, savoring the best that these restaurants have to offer, and create lasting memories that celebrate the art of food and hospitality.
Get ready to savor an unforgettable culinary weekend at these must-visit restaurants. Enjoy your epicurean journey!
YOU MAY LIKE THIS