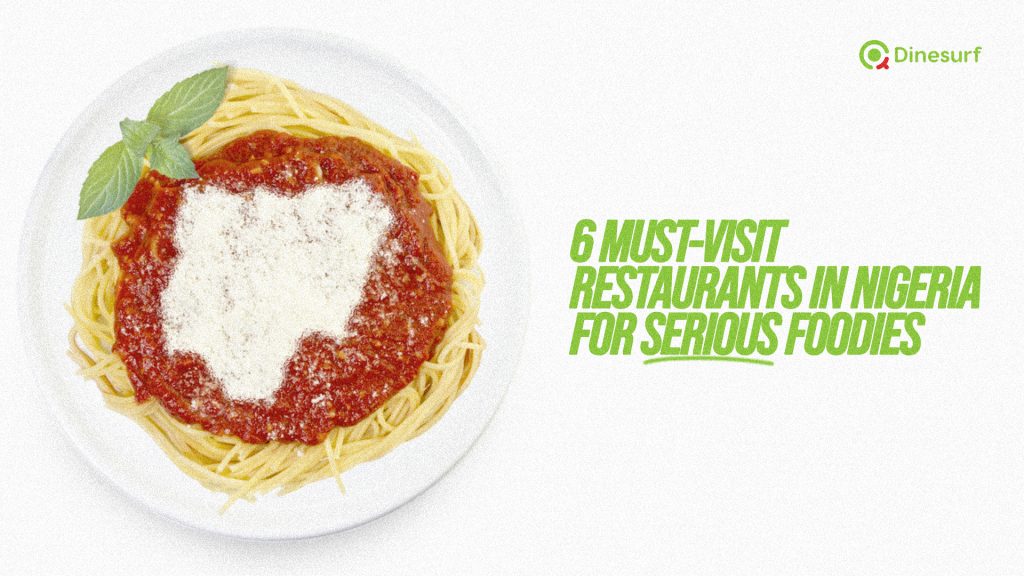 You don't have to be a foodie to appreciate a great meal. But if you're looking to up your culinary game, then Nigeria is the place to be. From traditional dishes that will tantalize your taste buds, to modern restaurants that will impress your friends, this country has something for everyone. So, whether you're visiting Nigeria for the first time, or you're a local who's looking for a new spot to eat, check out our list of the six must-visit restaurants in Nigeria.
Six must-visit restaurants in Nigeria
1. Shiro Restaurant and bar in Lagos
If you're looking for an upscale dining experience, Shiro is the place to be. Shiro restaurant is a Pan-Asian restaurant located at Landmark Centre, Landmark Village, Water Corporation Road, Eti-Osa, Lagos. It offers Japanese, Korean, Thai, Mediterranean cuisines. The restaurant has a bar and lounge and also offers late night dining. Shiro has outdoor seating and is known for its view overlooking the ocean.
2. Nkoyo in Abuja
Nkoyo is an African restaurant located in the heart of Abuja, at Ceddi Plaza, Central Business District, Abuja. Nkoyo serves beautifully cooked Nigerian food using traditional herbs and spices. They also have a wide range of dishes to satisfy all their customers. Ranging from Hearty Nigerian food to sandwiches and salads. The atmosphere of the restaurant is sophisticated and inviting.
3. Zen Restaurant in Ibadan
Zen is a popular restaurant in Ibadan located at Premium house annex, next to first bank, opposite Evans publishers, Jericho, Ibadan. It is one of the best Chinese restaurants in Ibadan. The environment is quiet, cozy and easy to navigate. They provide good services with cool music and outstanding delicious foods of different types. Zen restaurants have varieties of cuisines which include Chinese, India, pizza, grill, and contemporary dishes.
4. Cilantro at Tahir in Kano
This is a beautiful restaurant located at 4 Ibrahim Natsugune Rd, Tahir Guest Palace, Kano. The restaurant has both indoor and outdoor seating. The outdoor seating is perfect for those who want to enjoy the fresh air while dining. Cilantro offers a wide range of international cuisine such as Asian, Indian, Chinese and Continental dishes. The restaurant has a serene and relaxed atmosphere that makes it perfect for a romantic dinner or a night out with friends.
5. Asia Town in Port Harcourt
Asia Town is a unique restaurant located at 38 Forces Ave, OLD GRA, Port Harcourt. Asia Town, a high-class modern restaurant and event center, is Port Harcourt's most exclusive venue featuring exotic textures, colors and details of the Orient. Located in the heart of the oil-rich City of Port-Harcourt, Asia Town is the perfect hangout venue for lunches, dinners, after work meetings and chill outs. Asia Town provides a revolutionary fine dining experience in a unique Asian inspired atmosphere and can also create a show-stopping setting that can host up to 500 guests for all your events.
6. Buka Queen in Benin City
Buka Queen is a restaurant located 34 Boundary Road, Off Airport Road, GRA, Benin city. Buka Queen presents a cozy mealtime of taste and leisure while continually maintaining a tradition of extraordinary food, services second to none and an atmosphere of relaxed elegance. If you also intend to make your dining experience extra special, there are gift cards available in this restaurant that you could use to celebrate a special event or that special someone.
There are many great places to eat in Nigeria, but these six restaurants stand out as must-visits for serious foodies (according to Tripadvisor). Each restaurant offers a unique culinary experience that shouldn't be missed. Whether you're a tourist seeking the best Nigerian food experiences or a local just looking for some good eats, these restaurants are sure to satisfy. What other must-visit restaurants would you add to this list? Let us know in the comments!
Looking for more restaurants to visit in Nigeria? Check out the Dinesurf platform here and make your reservation now.
YOU MAY LIKE THIS