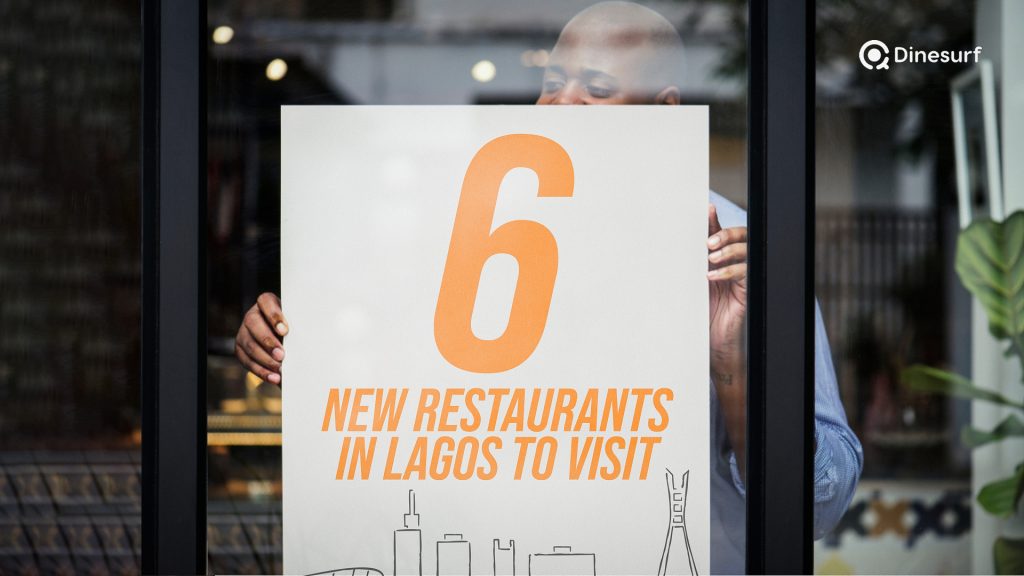 When it comes to food, Lagos certainly does not disappoint. From international cuisine to local delicacies, there is something for everyone. If you are looking for a new restaurants in Lagos to try out, here are 6 that you should check out. Whatever you are in the mood for, these restaurants will satisfy your cravings. So, what are you waiting for? Get ready to explore some of the best eats that Lagos has to offer!
Some of the new restaurants in Lagos include:
Kaly is an upscale restaurant and bar lounge in Lagos overlooking Eko Atlantic. Kaly brings the best of Mediterranean culture & cuisine to Lagos. With a Lebanese head, chef food has a mix of exotic flavors adding a twang to each item on the menu. Drinks are also perfectly curated with a taste to satisfy your personal preference. We would also like to state here, that if you are a fan of fine dining and also do not care about budget when dining out, then this may just be the perfect place for you.
2. Ki Bar and Kitchen
Ki Bar and Kitchen is a restaurant offering an Asian dining experience of high quality. The atmosphere and food are served in an elegantly formal way. It is a new Asian restaurant in Victoria Island, Lagos. Ki is the Japanese word for air, atmosphere, heart, mind, spirit, flavour, humor, intention, mind and will. It is another innovative fine dining space located on 31A Oju Ologbun Close, Victoria Island, Lagos.
3. Rye Restaurant
This restaurant is located on Kofo Abayomi Street in Victoria Island, inside Nordic Hotel Lagos. Apart from this place not having a signage it still has a simple but lovely and also a classy feel to it. The ambience is right, open, fresh and airy. There's an outdoor space with a few chairs, a pool, poolside chairs, and lots of greenery. Their menu is also not too pricey and definitely a great place to hang out alone or with friends if you are on a tight budget.
Sketch Lagos is a two-dimensional/three-dimensional café and restaurant located in the heart of Victoria Island, Lagos. The restaurant uses artistic tricks of illusion to give the appearance of a completely two-dimensional/three-dimensional ancient Egyptian-themed experience in real life. The cuisine is multifaceted and dynamic offering unique delicacies, burgers, pasta, coffee, and more.
Among the new restaurants in Lagos, Plant Taine stands out. Plant Taine is a full-service upscale Caribbean restaurant located in Victoria Island, Lagos, Nigeria. The concept is to create an exceptional space where the service, ambience, meal, and drink offering transports every visitor on an indulgent trip to the Caribbean. The dishes are made without compromise using fresh quality produce, the supply chain is strictly managed to ensure only the safest, freshest quality products ends up on plates. Drinks are also prepared with indulgent love using the finest liquors and freshest produce. The service at Plant Taine is synonymous of the warm welcoming sea breeze of a calm sunny day on the white sandy beaches of a Caribbean Island.
Another Asian restaurant in the heart of Ikeja. In here you would watch as renowned chefs craft Asian street food with a contemporary twist. A perfect place to hang out with the family and share a plate or two. If you intend to celebrate a birthday, anniversary etc. their indoor and outdoor venues are available for your enjoyment. Wakame also has a bar where you can order a wide range of cocktails, wine, and beer to accompany your meal.
With such a large and constantly expanding city, it can be hard to keep up with all the new restaurants in Lagos. Next time you're looking for somewhere new to eat, consider one of these six options, there's something for everyone on this list. So get out there and explore all that Lagos has to offer!
There are still a lot of new restaurants in Lagos that was not mentioned on this list. To see more of them and make a reservation now, click new restaurants.
YOU MAY LIKE THIS