Embark on a culinary adventure in Gwarimpa, Abuja, with a tour of the 6 powerhouse restaurants in Gwarimpa that promise an extraordinary dining experience. These restaurants in Gwarimpa have earned their reputation for offering not just delicious food, but an unforgettable journey for your taste buds. From mouthwatering local flavors to international delicacies, Gwarimpa boasts a diverse and vibrant restaurant scene that caters to every palate. Join us as we explore the top 6 restaurants in this dynamic neighborhood, where every meal is an adventure waiting to be savored.
6 Restaurants in Gwarimpa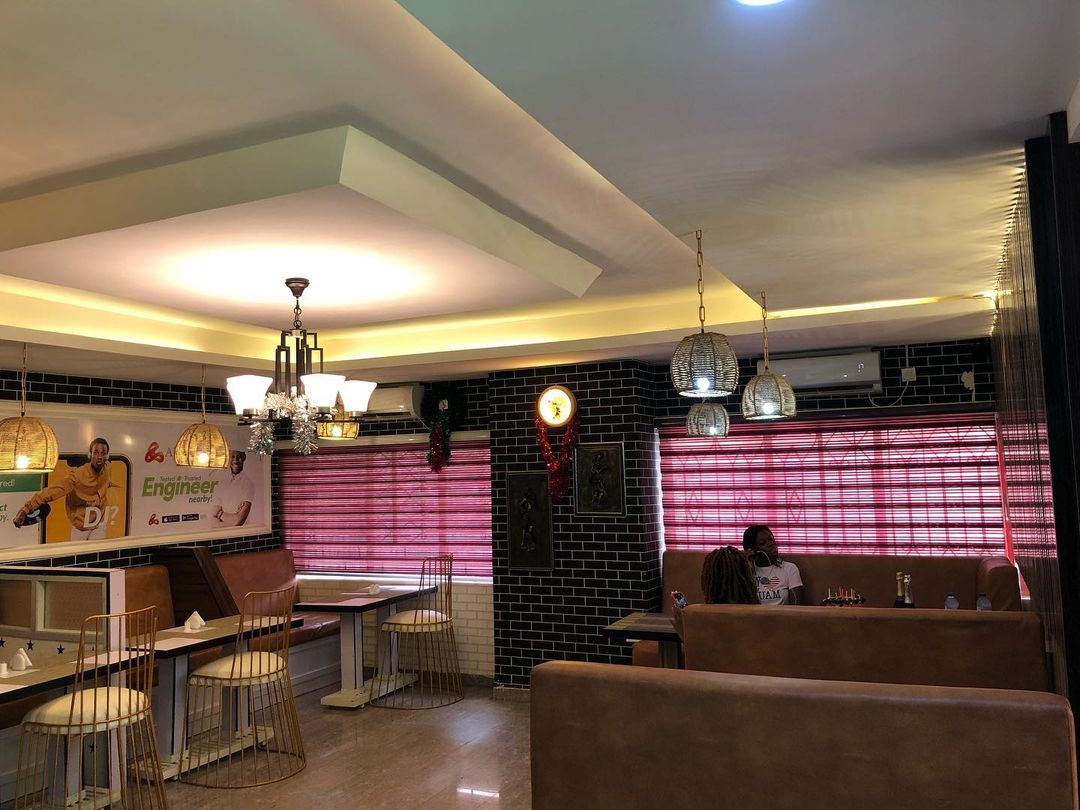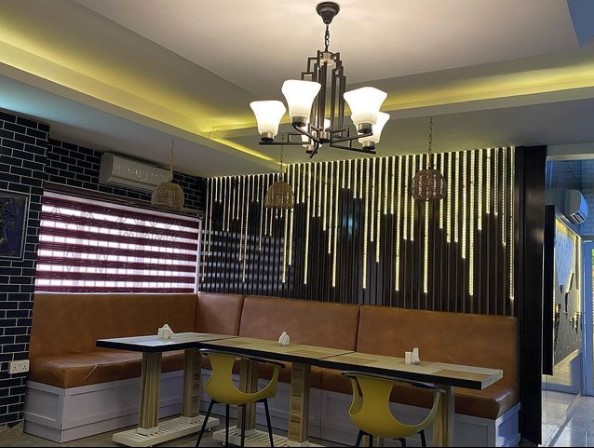 1. Waka Foods
Searching for a delectable African meal in Gwarimpa, Abuja? Look no further than Waka Foods! This restaurant, among the top eateries in Gwarimpa, offers a delightful variety of classic African comfort foods along with mouthwatering Nigerian and Continental dishes. Whether you're craving a hearty Irish Stew, a spicy Chicken Tandoori, or delightful Spaghetti Palsane, they've got something to please every taste bud! Enjoy the charming patio seating while you dine. Plan your visit to Waka Foods, one of the must-visit restaurants in Gwarimpa – we assure you won't be disappointed!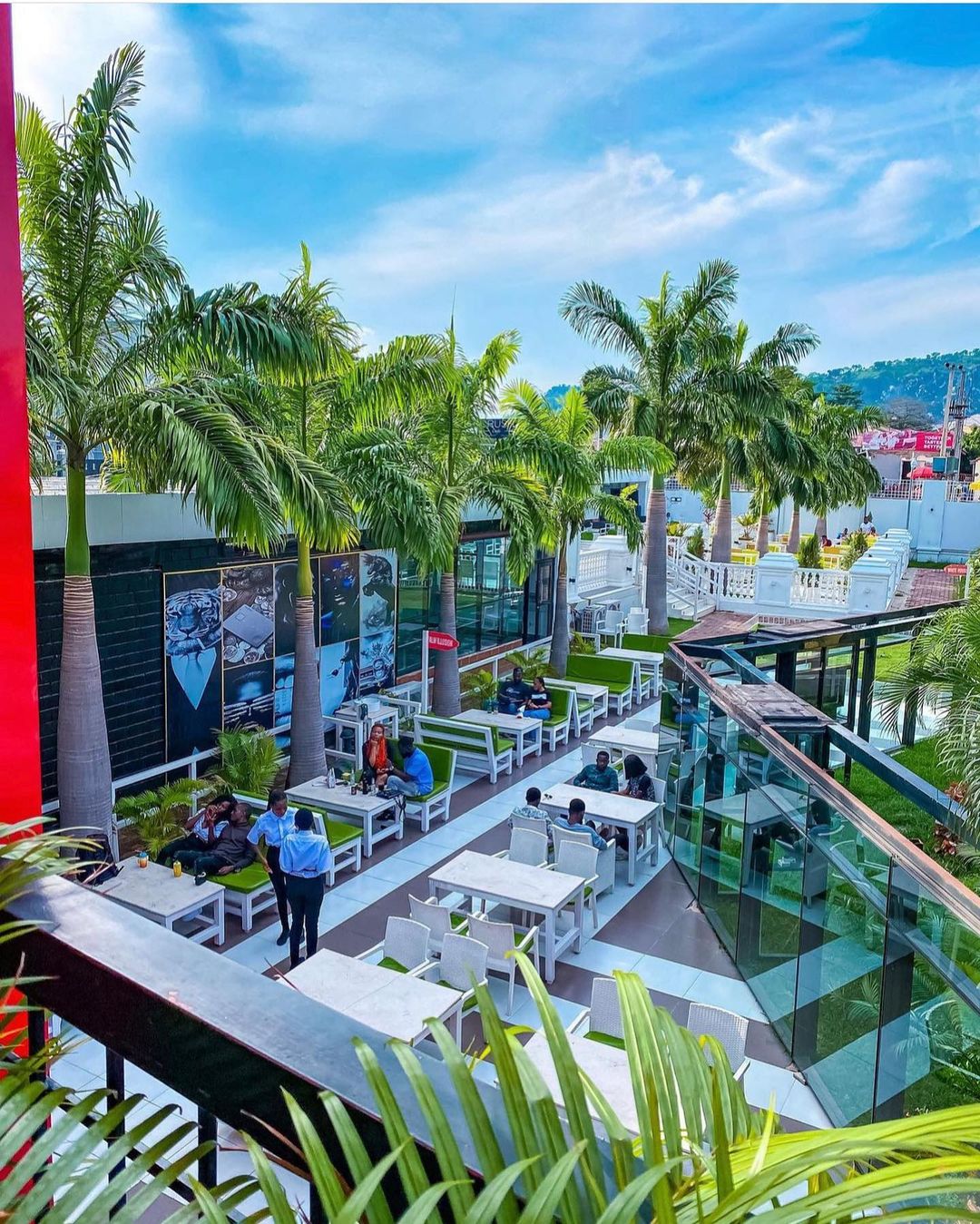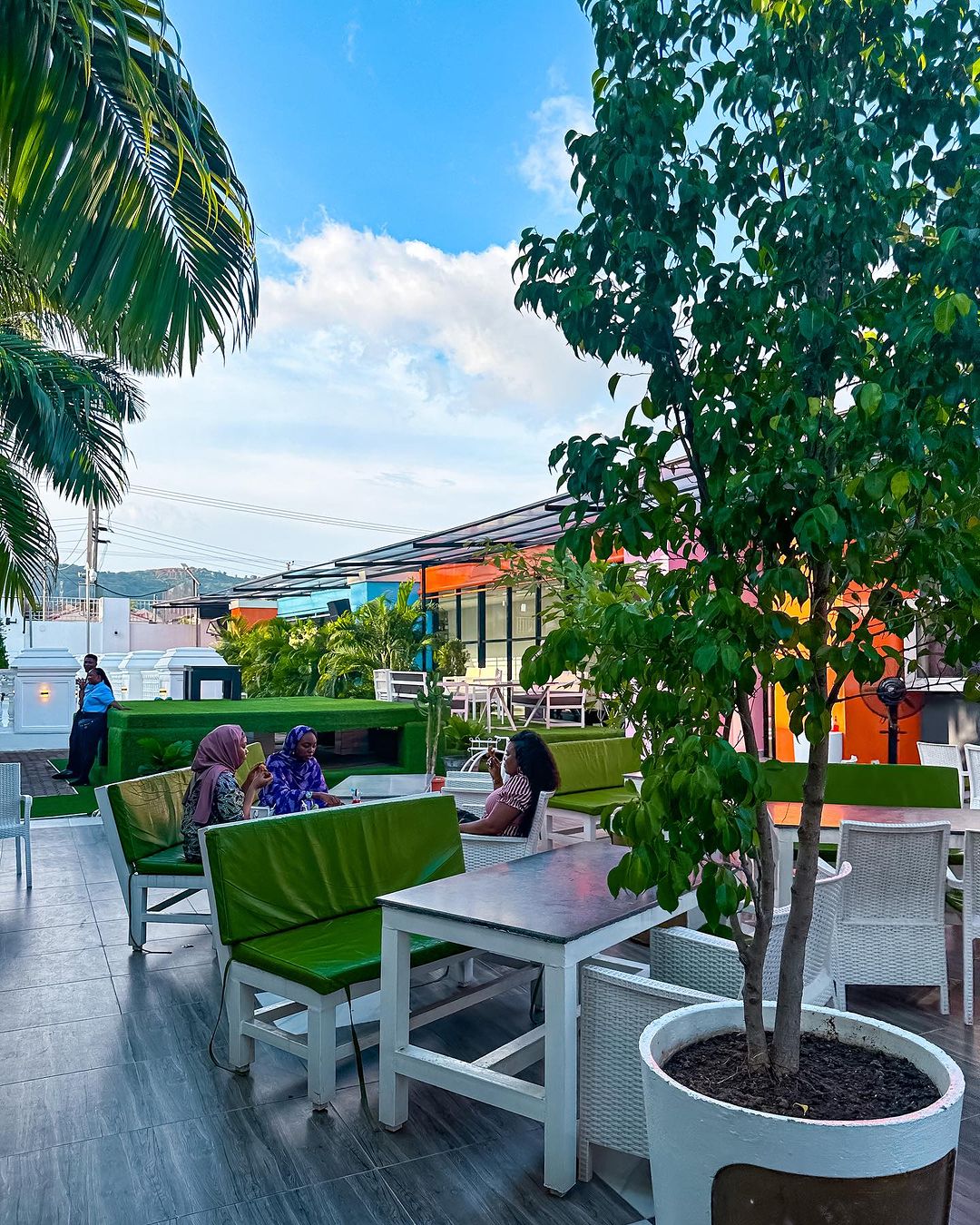 2. Crush Cafe
If you seek a versatile restaurant suitable for any occasion, Crush Cafe in Gwarimpa, Abuja, is the perfect choice. Whether it's an intimate dinner for two, a family reunion, or a significant business meeting, Crush Cafe caters to every event. The ambiance is welcoming and cozy, offering a relaxed atmosphere. The staff is attentive and amiable, guaranteeing excellent customer service. The menu features a diverse range of delectable options, from sumptuous appetizers to substantial main courses. While prices lean towards the higher end, the quality of the cuisine justifies it. Whether it's a romantic evening or a lively gathering with friends, Crush Cafe is an ideal spot. With a selection of wines, beers, and cocktails, there's something for everyone to enjoy. Indulge in their delightful array of desserts, including homemade ice cream, cakes, and puddings. For special occasions, Crush Cafe provides a private room, perfect for hosting large parties and events. The dedicated staff goes the extra mile to ensure the success of your event. For a fantastic dining experience, Crush Cafe is a top choice among restaurants in Gwarimpa. Its inviting atmosphere and delicious cuisine are sure to delight every guest.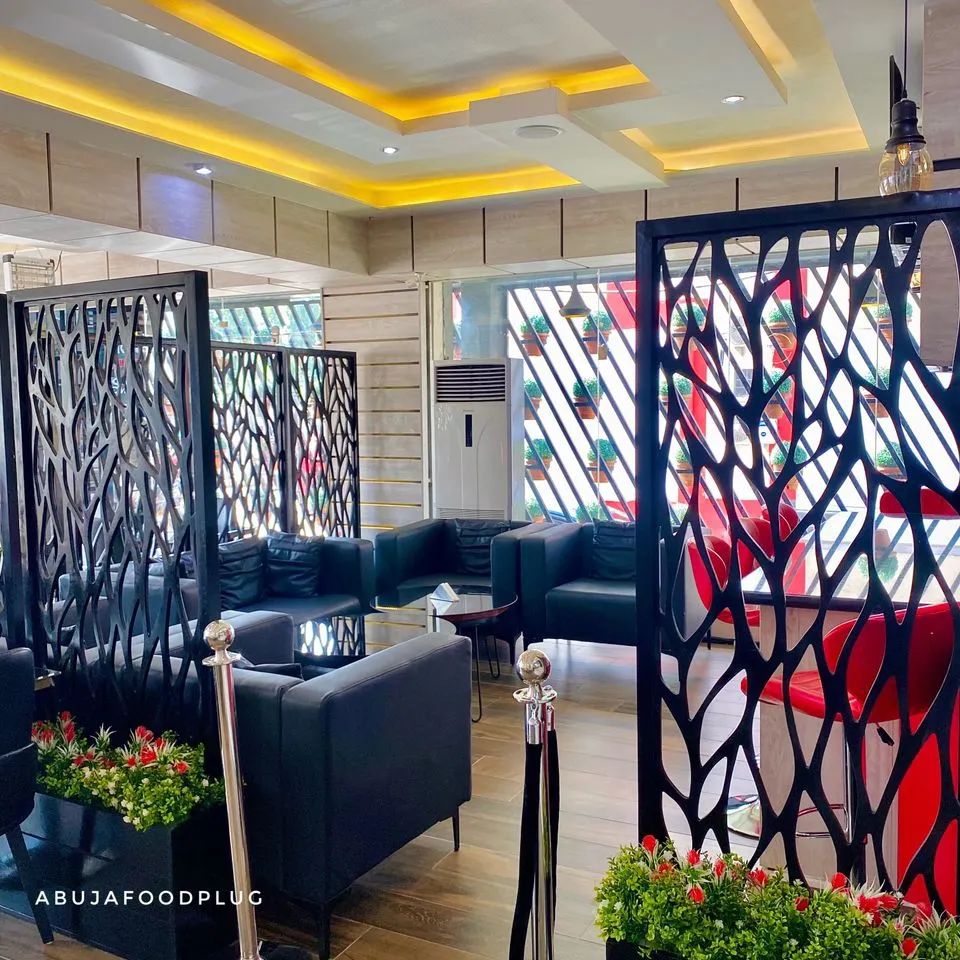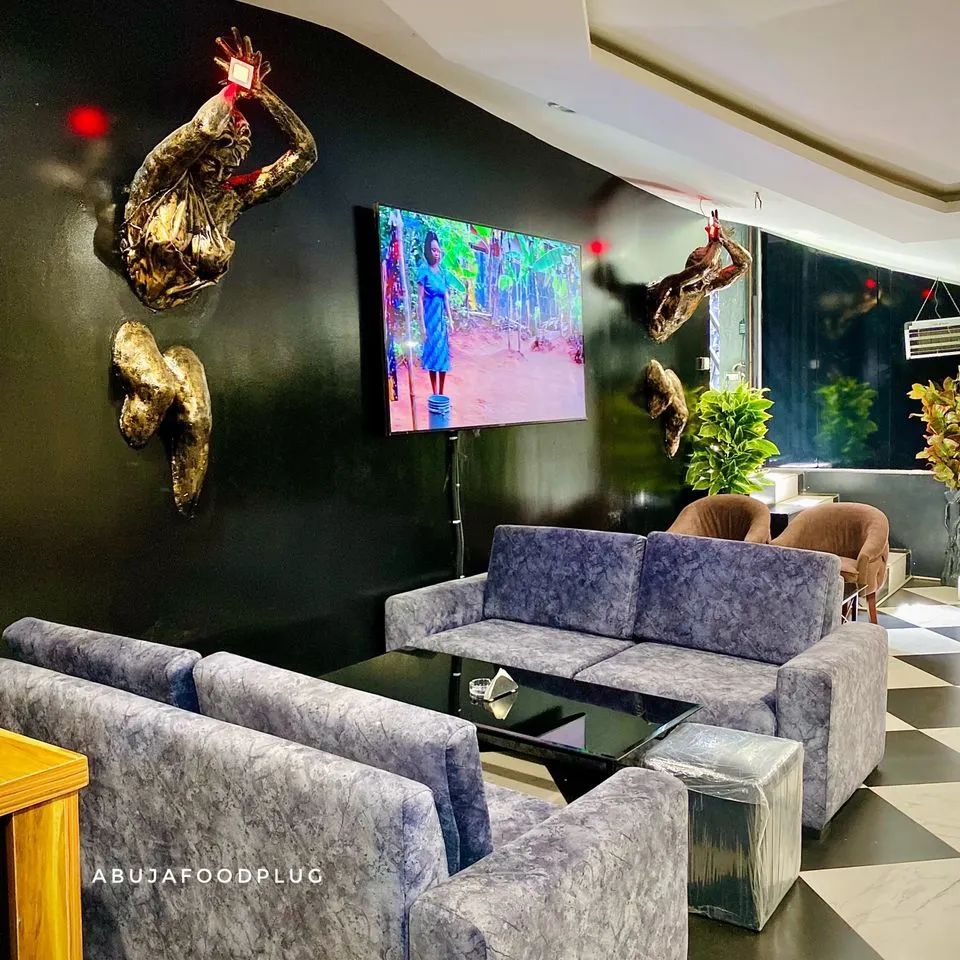 3. Blackstone Restaurant
Blackstone Restaurant, a remarkable establishment in Gwarimpa, Abuja, delivers an unparalleled dining experience. This extraordinary restaurant features both a lounge and a dining area, hosting lively karaoke sessions throughout the week in the lounge. It's the ideal escape from the city's hustle and bustle, offering a serene yet entertaining evening. The delicious and satisfying cuisine is served with warm and friendly hospitality from the staff. The atmosphere is delightful, attracting a diverse crowd and creating a vibrant ambiance. With an array of cocktails and drinks, it's a perfect spot for a night out with friends or family. The karaoke nights provide a fantastic way to unwind and have a blast. Guests relish a unique and pleasurable experience with great music in a warm and friendly atmosphere. Moreover, Blackstone Restaurant features various activities during the week, from game nights to themed events and live music, ensuring there's something for everyone. Overall, Blackstone Restaurant stands out as an incredible dining spot among restaurants in Gwarimpa, Abuja, offering a distinctive and enjoyable experience. With delectable food, superb drinks, and a welcoming ambiance, it's the ultimate destination for a fantastic night out with friends or family.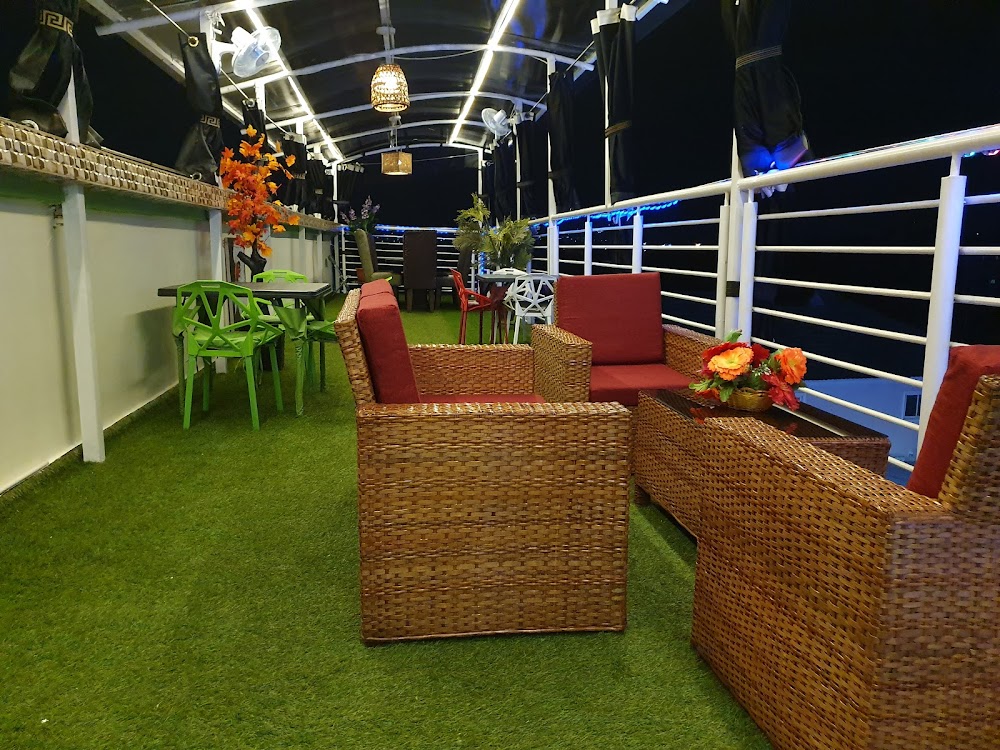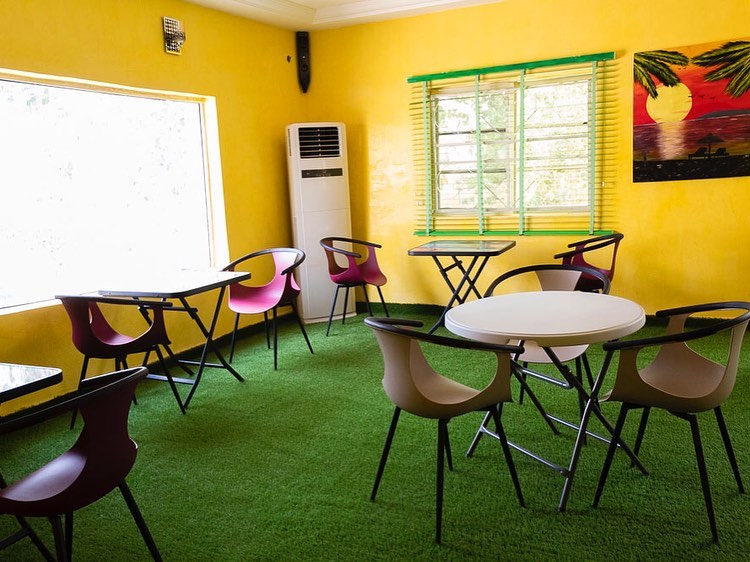 4. Bronz Cafe
Bronz Cafe, nestled in Gwarimpa, stands out among the top restaurants in Gwarimpa as the perfect spot to unwind and savor a delectable meal. The cafe prides itself on offering affordable, accessible, and satisfying food. With an extensive menu encompassing milkshakes, burgers, coconut rice, shawarma, chicken wings, noodles, smoothies, salads, and more, there's a dish for every taste. The ambiance is cozy and welcoming, complemented by friendly and professional service. What sets this cafe apart is its commitment to a smoke-free and alcohol-free environment, ensuring a pollution-free mealtime. At Bronz Cafe, relish a picturesque city view as you dine, especially alluring during the evening with warm, low lighting on the outdoor rooftop seating. The scrumptious, reasonably priced food stands out, particularly the hot and spicy wings. Additionally, it doubles as an inviting space for work or study – bring your laptop along! Overall, Bronz Cafe is an ideal haven for a relaxed meal. Whether you seek a casual lunch spot or a rendezvous with friends, this cafe caters to everyone's needs.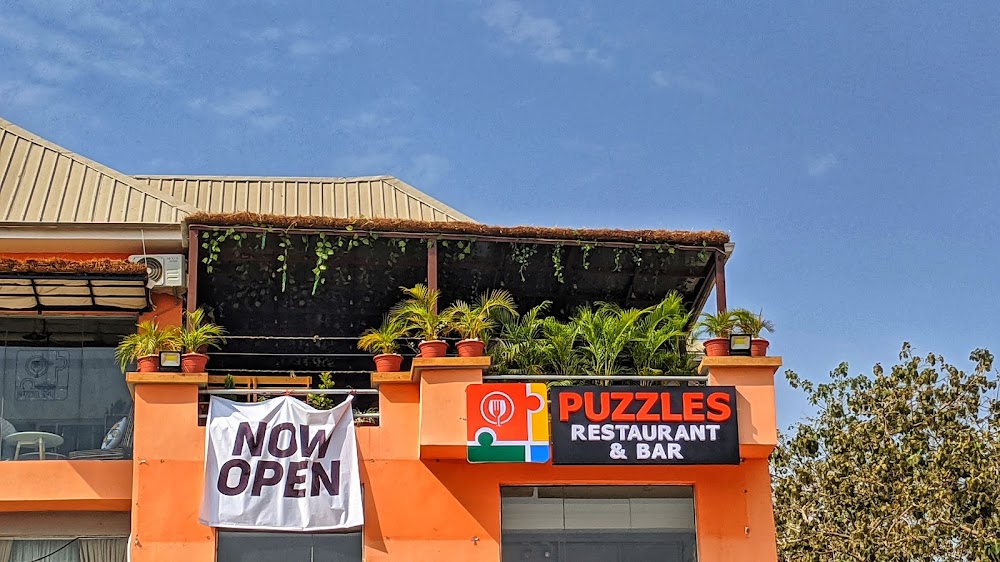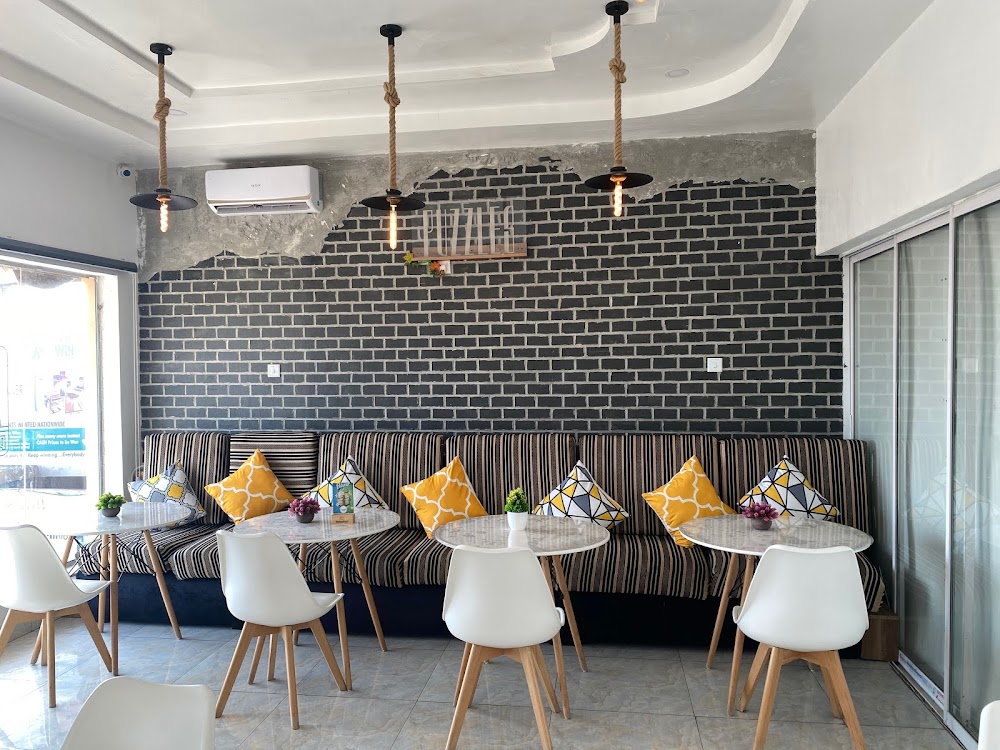 5. Puzzles Abuja
Puzzles Abuja stands as a distinguished restaurant among the top eateries in Gwarimpa, Abuja, promising an unforgettable dining affair. The restaurant boasts a welcoming and cozy yet stylish atmosphere with carefully curated décor and furnishings. The knowledgeable and amiable wait staff are always ready to assist with menu recommendations. Their diverse menu presents a selection of international dishes, catering to various tastes. Menu highlights include the Beijing Noodles, Puzzle Istanbul, Chili Chicken Wings, and a delightful Plantain dish. Customer-favorite Beijing Noodles offer generous portions bursting with flavor, while Puzzle Istanbul features succulent prawns and aromatic rice. Patrons can relish juicy and flavorful Chili Chicken Wings, and the Plantain dish is a uniquely spiced accompaniment.  Ideal for a date night or an evening out with friends, Puzzles provides ample seating options both indoors and outdoors within a spacious setting. Guests can unwind to soothing music while savoring signature cocktails or craft beers. For a restaurant that offers delectable food, exceptional service, and an inviting ambiance, Puzzles Abuja in Gwarimpa is the perfect choice. Whether seeking a romantic dinner or a night out with friends, satisfaction is guaranteed at this culinary hotspot.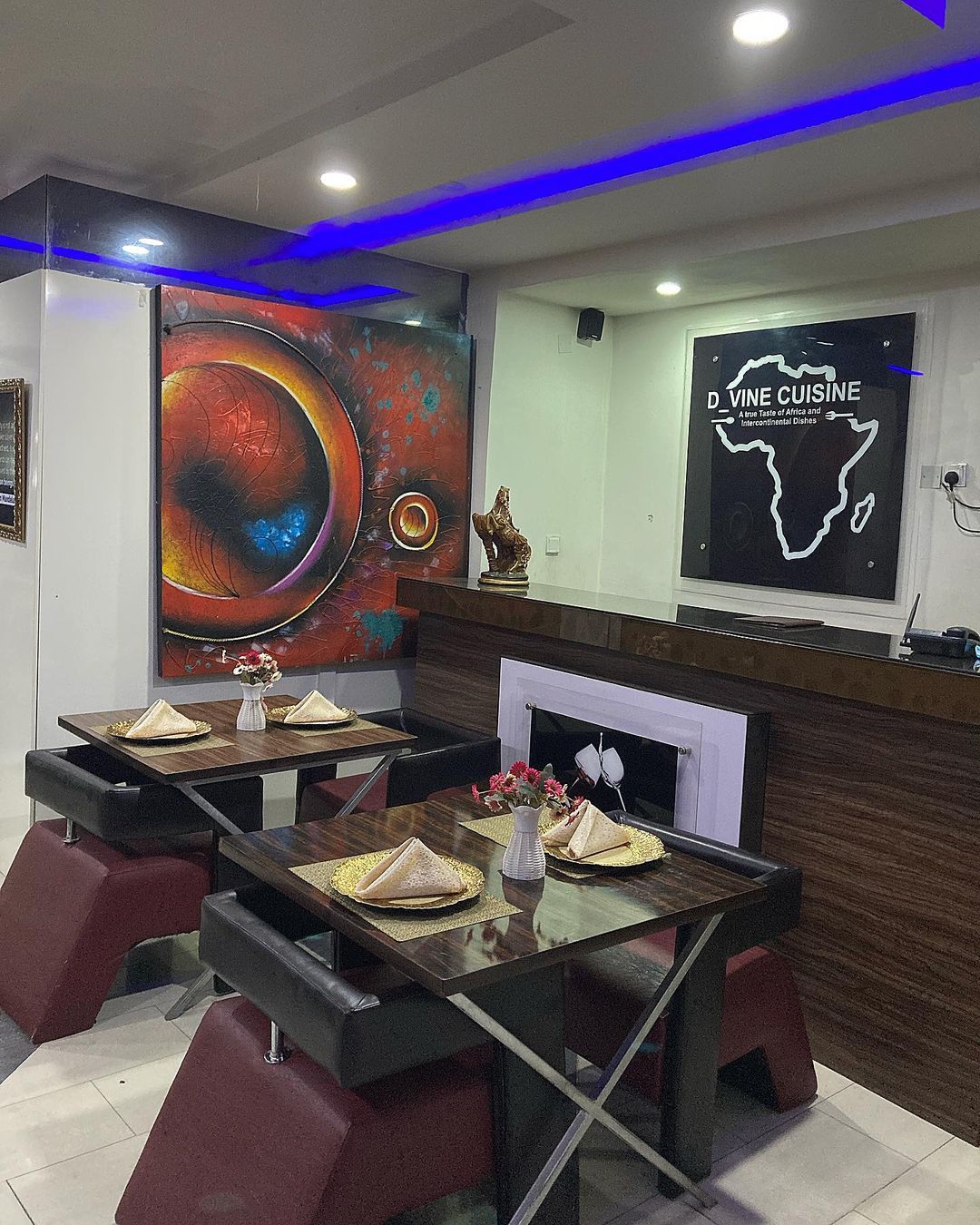 6. D_vine Cuisine and Lounge
Experience the essence of the Caribbean and Pan-African flavors at D_Vine Cuisine & Lounge, a distinguished restaurant in Abuja, Nigeria, among the exceptional restaurants in Gwarimpa. The menu showcases authentic Jamaican, Pan-African, and African-inspired dishes, meticulously prepared with the freshest ingredients and traditional spices. Delight in an intimate and luxurious dining affair at this venue, offering various seating options, including indoor and outdoor settings. Whether you prefer a cozy lounge, a romantic dinner in private booths, or a table in the open-air courtyard, we cater to your preferences. The seasoned chefs are dedicated to crafting dishes that captivate your taste buds and please your palate. Explore the extensive wine selection, featuring an array of red, white, and sparkling wines from across the globe. The adept staff is on hand to assist you in finding the perfect wine pairing for your meal. Whether you seek an intimate dinner for two or a lively gathering with friends, D_Vine Cuisine & Lounge stands as the ideal choice among restaurants in Gwarimpa to relish a distinctive and delicious culinary experience. We eagerly await your visit!
Conclusion
Discover the pinnacle of dining excellence at these six powerhouse restaurants in Gwarimpa, Abuja. Each venue offers a distinct culinary journey, presenting a fusion of flavors, ambiance, and top-notch service. From delightful local specialties to diverse international cuisines, these restaurants shine as beacons of culinary distinction in the heart of Abuja. Whether you're seeking a cozy, intimate setting or a vibrant dining experience, these establishments cater to a variety of tastes and occasions. These powerhouse restaurants in Gwarimpa promise an unmatched dining experience, ensuring that each visit is a culinary delight waiting to be savored.
Thanks for savoring these 'topi-caliber' tips on restaurants in Gwarimpa! Keep your culinary explorations high and your 'topi'-rific experiences in Abuja soaring!
YOU MAY LIKE THIS