Embarking on the journey of a lifetime together deserves a setting as extraordinary as your love. If you're dreaming of a wedding celebration that transcends the ordinary and reaches new heights of culinary delight, we've curated a list of six world-renowned restaurants that promise to elevate your special day into a truly spectacular experience. These extraordinary venues not only serve exceptional cuisine but also offer breathtaking settings, impeccable service, and a touch of elegance that will make your wedding day an unforgettable event. Join us on a culinary journey around the world as we unveil these remarkable destinations, where your love story can be celebrated in style.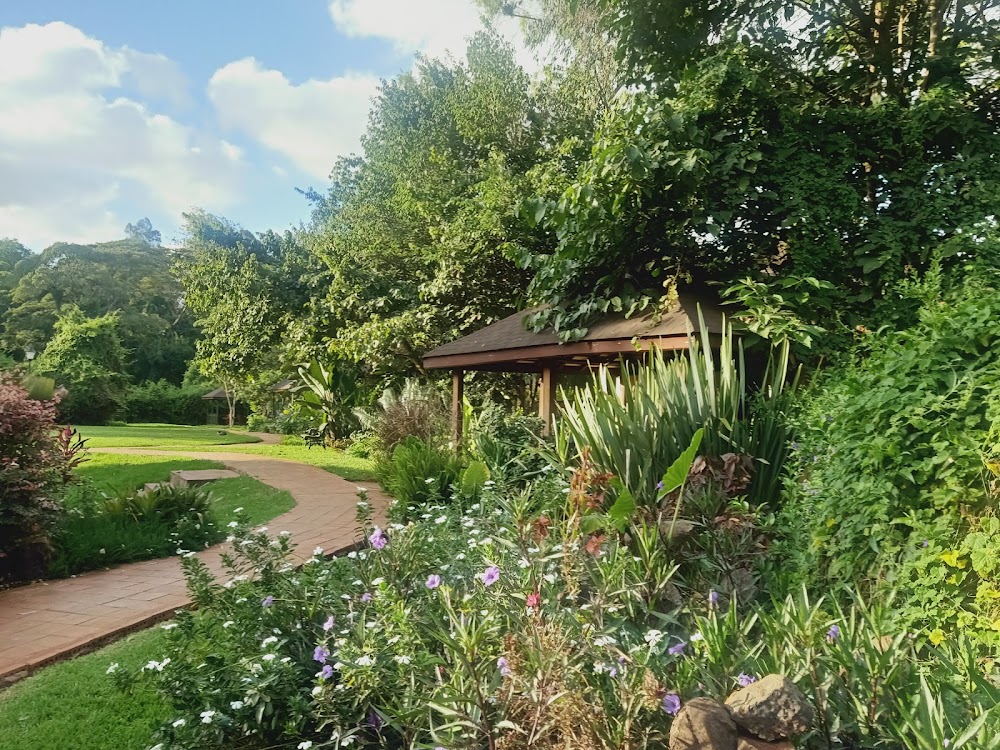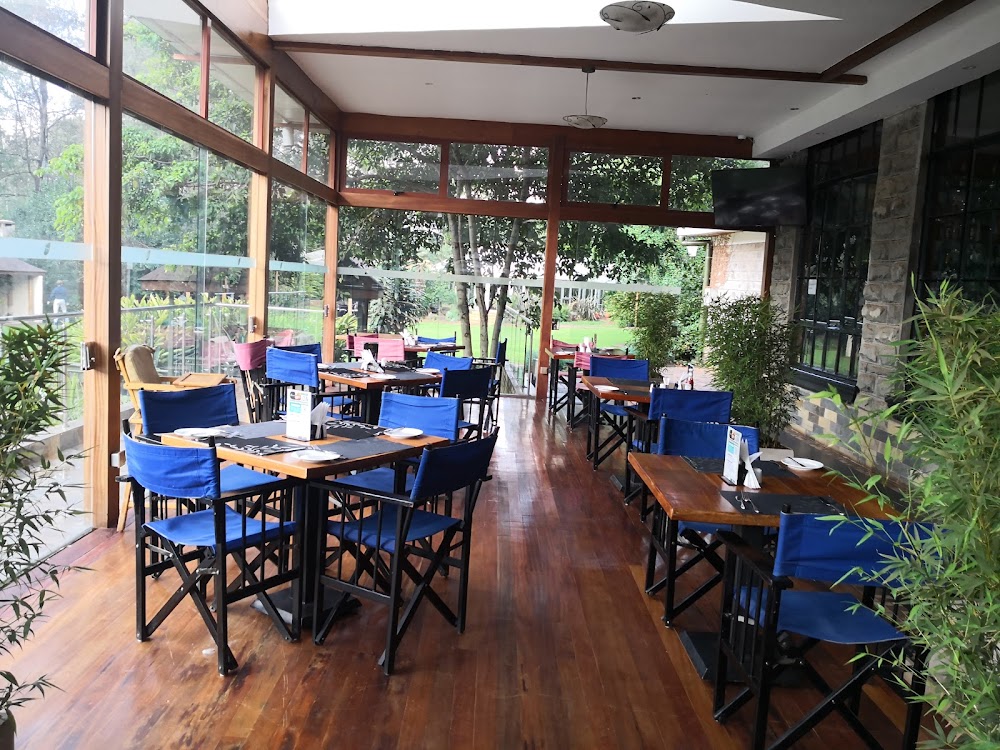 1. DARI
Located in Nairobi, DARI Restaurant is celebrated for its serene ambiance, exceptional service, and breathtaking natural beauty. The moment you step into this culinary haven, you are enveloped by a lush garden teeming with vibrant flora and the delightful presence of friendly wildlife, including impalas, ducks, and peacocks. The menu is an enticing tapestry of flavors, catering to every palate, whether you're a devoted vegan or a dedicated carnivore. Standout dishes include the sizzling steak on a stone, delectable burgers, a refreshing array of fresh juices, and delectable homemade breadsticks. DARI's seating options are both comfortable and versatile, offering the perfect setting for romantic evenings, corporate gatherings, birthday celebrations, or even enchanting weddings, whether indoors or in the embrace of the great outdoors. The staff, unfailingly friendly and attentive, ensures your visit is an entirely pleasurable and memorable one. Overall, DARI presents an unparalleled opportunity to savor a delightful meal while immersing yourself in the wonders of nature. When in Nairobi, a visit to this remarkable restaurant is an absolute must.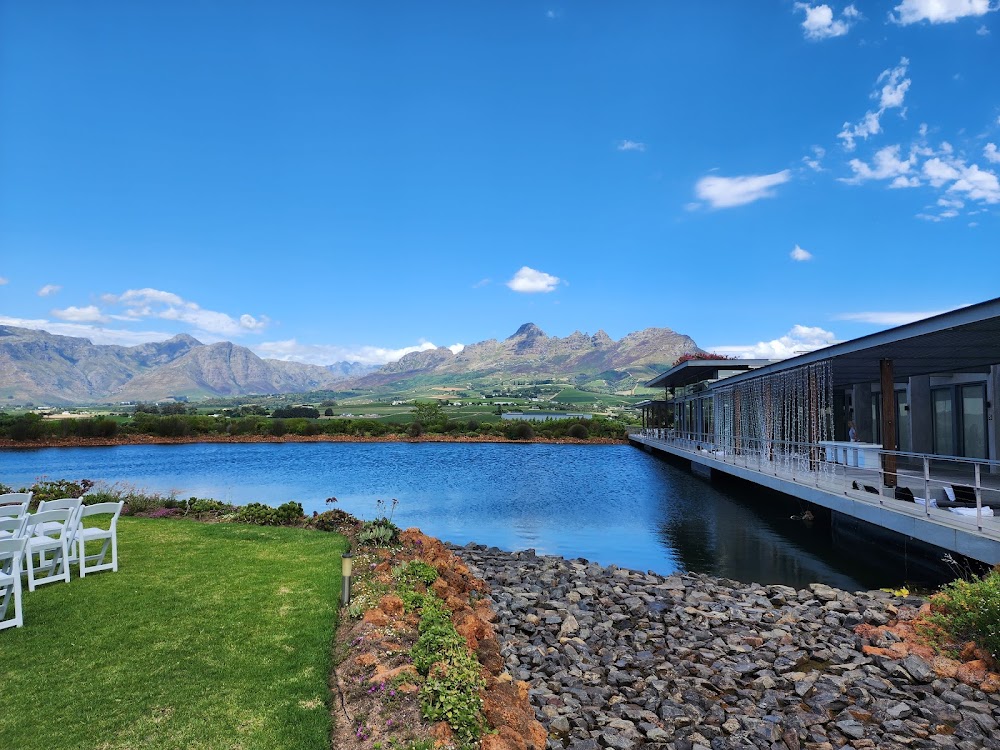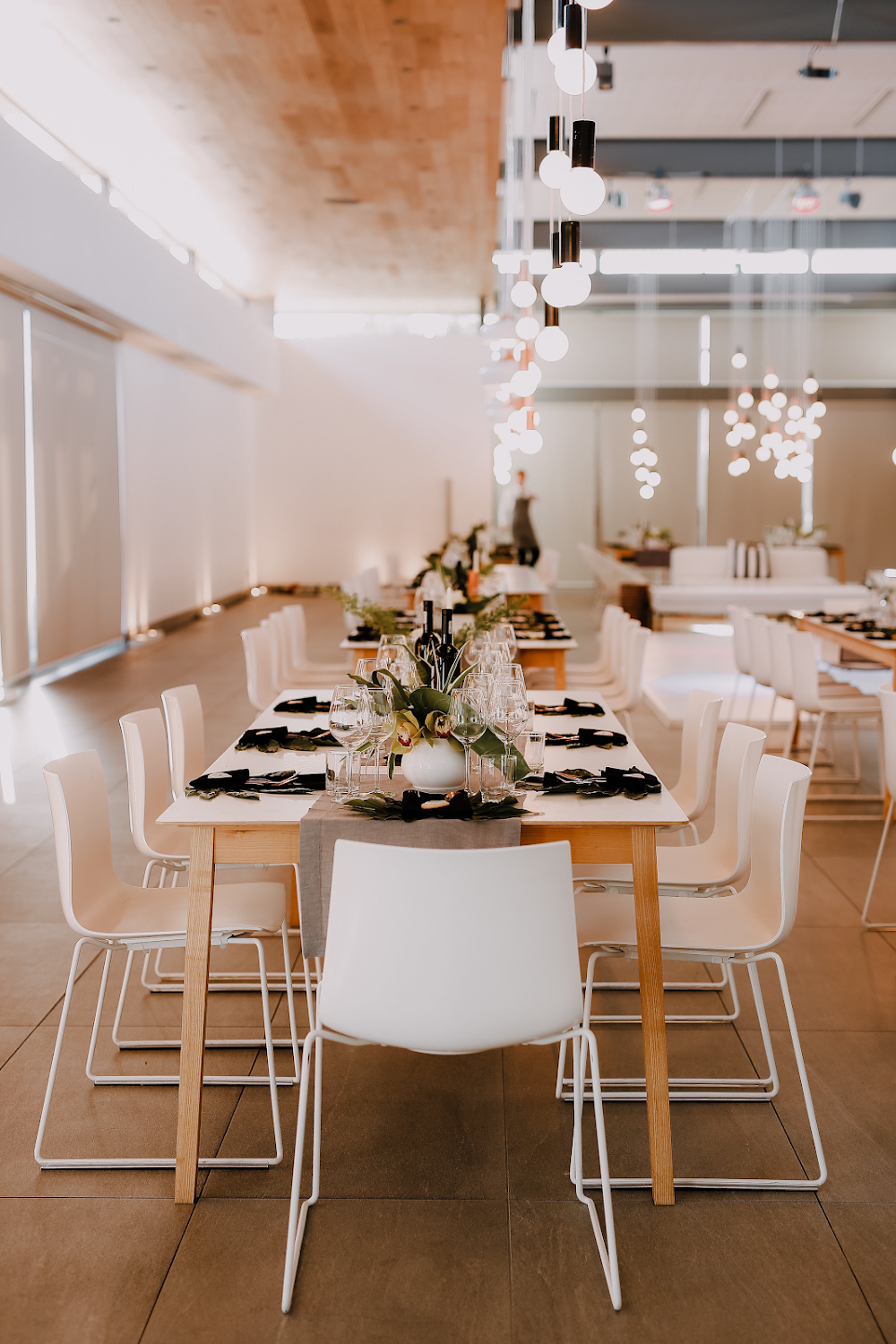 2. Cavalli Estate
Welcome to Cavalli Estate, the foremost epicurean haven in the heart of Stellenbosch, South Africa. Set amidst the picturesque wine region, this estate offers an enchanting backdrop, providing breathtaking vistas of the Helderberg Mountains on clear, sun-kissed days. At Cavalli Estate, every visit promises a lavish and distinct dining experience. The restaurant beckons with a five-course set menu complemented by an array of delectable snacks and freshly baked bread. The menu showcases culinary artistry with innovative dishes such as langoustine paired with butternut and a fishbone velouté, and potato gnocchi adorned with gruberg cheese, lardo, and pickled onion. All meat dishes are thoughtfully paired with a unique umami hollandaise sauce, while the vegetarian offerings are equally gratifying. Beneath the ground lies an underground wine tasting room, inviting wine aficionados to explore and indulge. For art enthusiasts, an art exhibition gallery adds to the estate's cultural charm. During Restaurant Week, a delightful assortment of snacks accompanies the full course meal, enhancing the gastronomic adventure. Beyond its culinary prowess, Cavalli Estate transforms into an enchanting venue for weddings and special events. Collaborating with some of South Africa's top wedding planners, the estate ensures meticulous attention to detail, curating unparalleled experiences. Guests can revel in a 360-degree photo booth setup amidst manicured lawns, providing a panoramic view of the tranquil dam and the majestic mountains that frame the backdrop. The service at Cavalli Estate sets a benchmark in excellence, with a dedicated manager, gracious servers, and a knowledgeable sommelier, all ensuring guests are exceptionally cared for and well-informed. The kitchen is an open spectacle, allowing diners a sneak peek into the culinary craftsmanship of the chefs and their devoted staff. For an extraordinary dining encounter that weaves together stunning scenery, exquisite cuisine, and impeccable service, look no further than Cavalli Estate. It's the choice that promises an indelible memory, a place where unforgettable moments come to life. Reserve your table today and immerse yourself in this opulent culinary journey.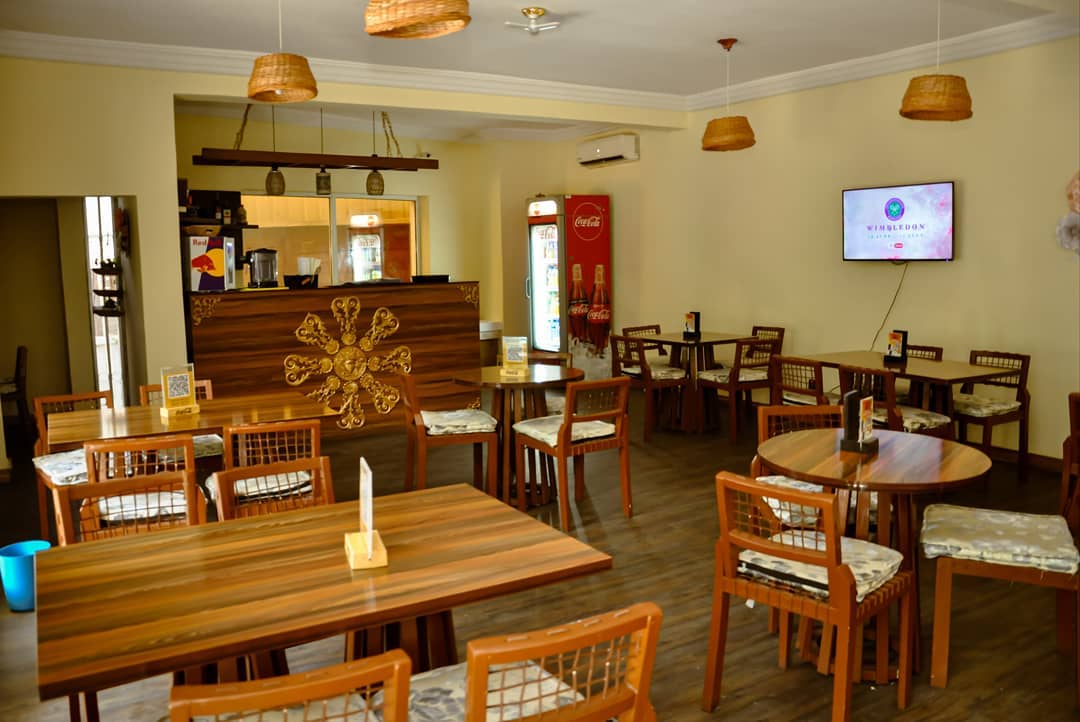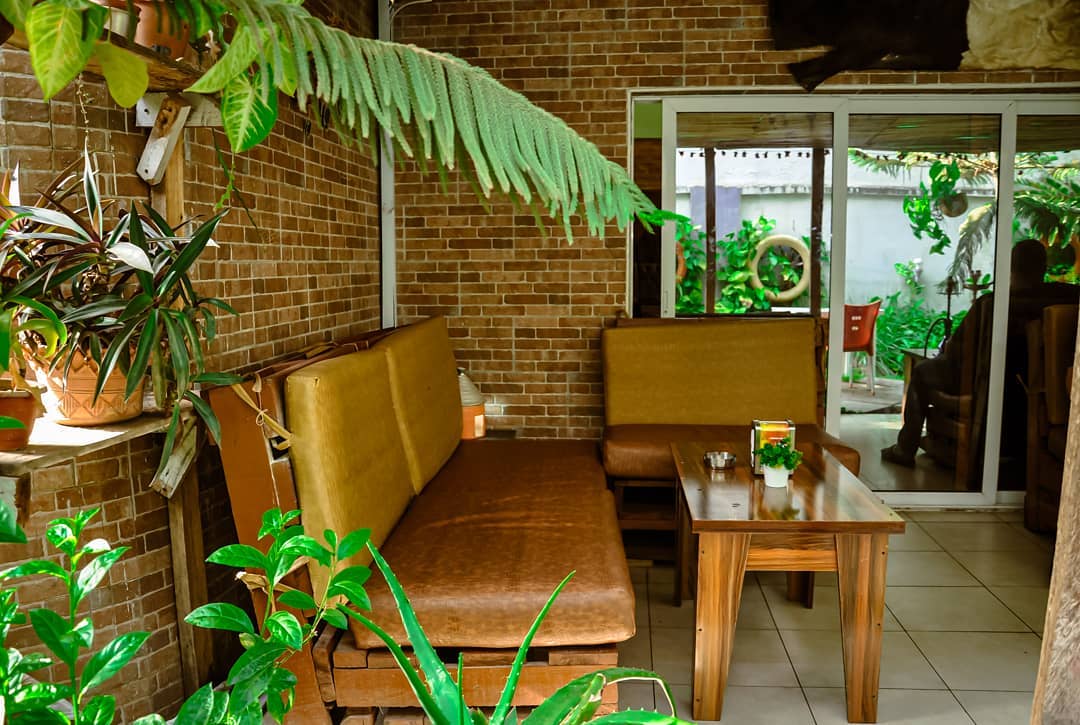 3. Ali Baba Restaurant
Step into Ali Baba Restaurant Abuja, a quintessential continental eatery and Shisha lounge nestled in the heart of Abuja! This culinary haven promises to be the ideal setting for romantic rendezvous, leisurely brunches, heartwarming proposals, productive meetings, or simply a snug get-together with cherished friends. The ambiance is an embrace of warmth and welcoming charm, enveloped in pleasing aesthetics and snug decor, creating an inviting cocoon for your dining pleasure. The amiable and attentive staff are ever at your service, ready to extend a helping hand and make your visit truly enjoyable. The menu is a symphony of classic delights, offering a diverse array of options from succulent steaks and fresh fish to mouthwatering pizzas and flavorful shawarmas. There's a delectable choice for every palate. Yet, the crowning jewel of Ali Baba is undoubtedly the Shisha. Crafted with the freshest ingredients, the Shisha flavors are an indulgent delight, sure to captivate even the most discerning connoisseurs. For those special moments, Ali Baba extends its culinary excellence to your events through their catering services. Whether you're celebrating a Muslim or Christian wedding reception, rest assured that every detail will be meticulously taken care of. If you're seeking a haven to unwind, savor delectable cuisine, and revel in the company of good friends and great flavors, Ali Baba Restaurant Abuja beckons. Join them, and immerse yourself in an Arabian ambience and the heartfelt hospitality that defines this space. Your experience awaits!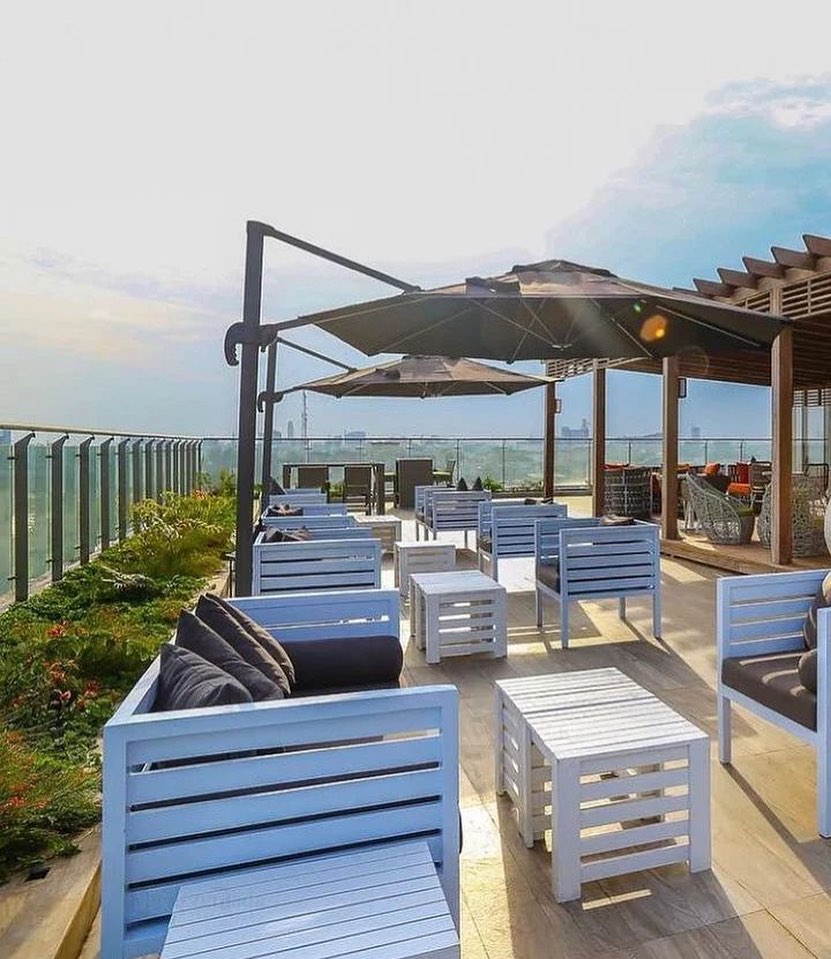 4. The View Rooftop Lounge
Discover The View Rooftop Lounge, a hidden gem nestled in Twinwaters Lekki, Lagos, promising an extraordinary dining adventure. Enveloped by the serene waters of the Atlantic Ocean, this restaurant seizes the opportunity of its privileged location, bestowing upon its patrons awe-inspiring vistas of the city skyline and the boundless horizon. The View Rooftop Lounge is your gateway to an exceptional culinary journey, marrying contemporary Continental and Intercontinental cuisines, meticulously crafted by world-class chefs. Its menu is a global symphony of flavors, featuring a diverse array of dishes from around the world, alongside tantalizing offerings like sushi and tapas. At this lofty oasis, a captivating rooftop terrace awaits, where guests can relish their meals while immersing themselves in the sprawling, panoramic views of the city and beyond. This rooftop marvel also serves as a captivating backdrop for special occasions, including weddings, anniversaries, and corporate gatherings. The View Rooftop Lounge is a sanctuary of opulent dining, boasting an extensive selection of wines, spirits, and craft beers to elevate your experience. To complete the picture, the restaurant unfolds into a chic lounge area, resplendent with comfortable seating, a well-stocked bar, and an assortment of entertainment options. Elevate your dining experience to new heights at The View Rooftop Lounge. With its mesmerizing ocean vistas, delectable cuisine, and luxurious ambiance, it promises to etch an indelible memory in your heart.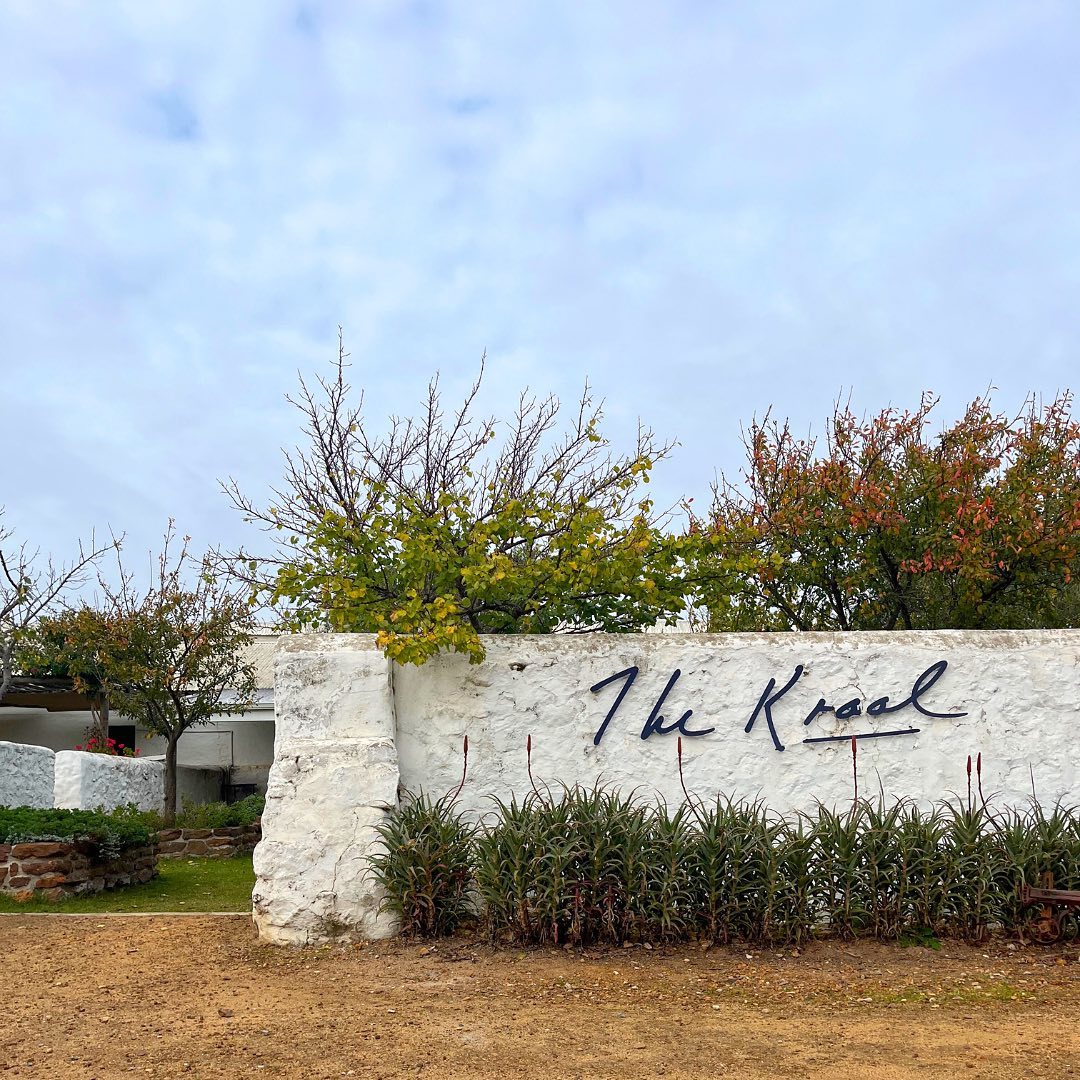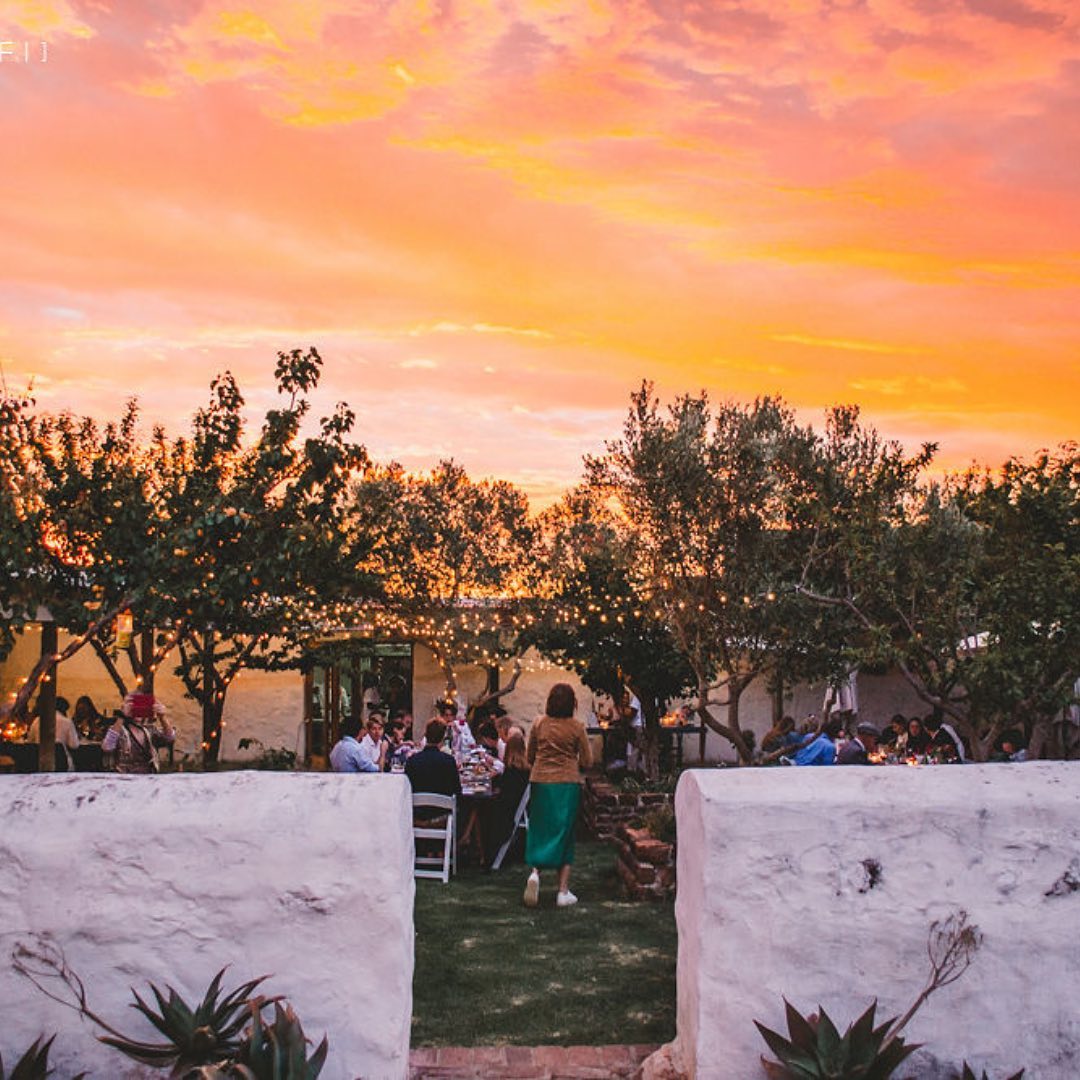 5. The Kraal at Joostenberg Wine Estate
Step into The Kraal at Joostenberg Wine Estate, where an unmatched experience awaits every guest. Nestled in the heart of Stellenbosch, The Kraal's sprawling grounds and gardens unveil a paradise of unrivaled beauty, while its restaurant beckons with farm-to-table cuisine of exquisite flavor and an array of exceptional wines. Dining at The Kraal is nothing short of a unique odyssey, as their signature dishes are crafted exclusively from the freshest ingredients harvested on-site. The culinary team takes immense pride in presenting a menu that evolves with the seasons, ensuring every visit brings new and exciting flavors to savor. Beyond its culinary delights, The Kraal provides an inviting ambiance, making it the ultimate destination for special gatherings such as weddings and family reunions. The dedicated staff, well-versed in event coordination, stands ready to ensure seamless celebrations and unforgettable memories for you and your guests. For those seeking a leisurely lunch or dinner, the outdoor seating within the kraal offers a relaxed and inviting environment. Adorned with vintage plates and blessed with picturesque garden views, it's the perfect locale to relish the delectable farm-fresh fare. The Kraal at Joostenberg Wine Estate promises an indelible dining experience, marked by exceptional cuisine, attentive service, and a backdrop that will steal your breath away.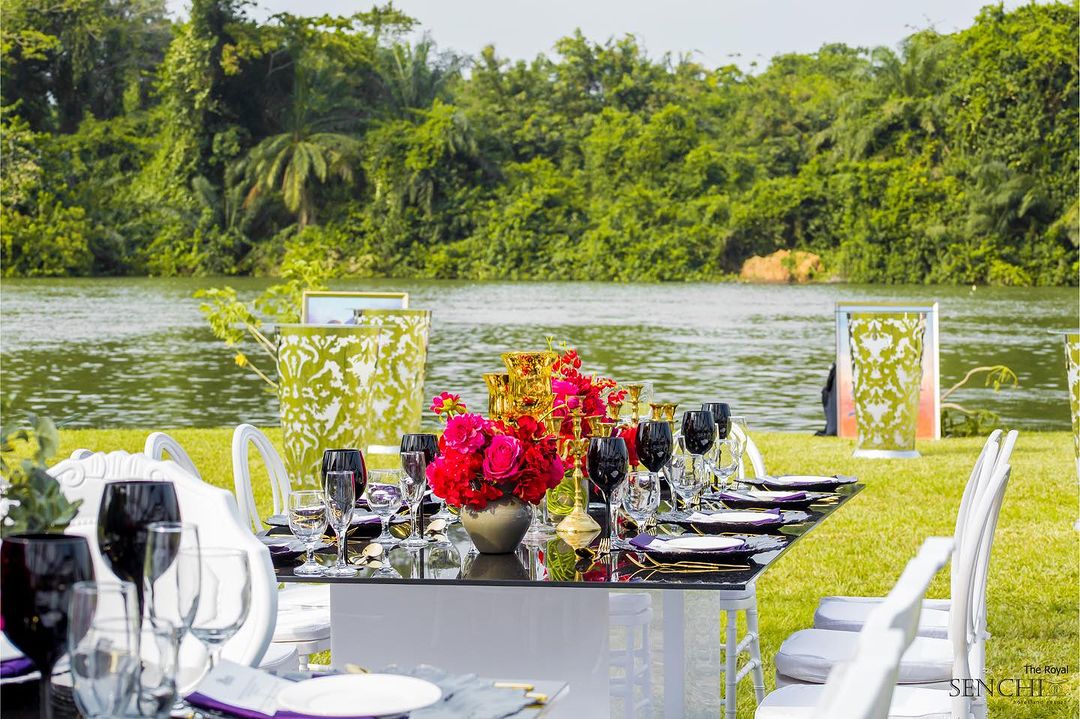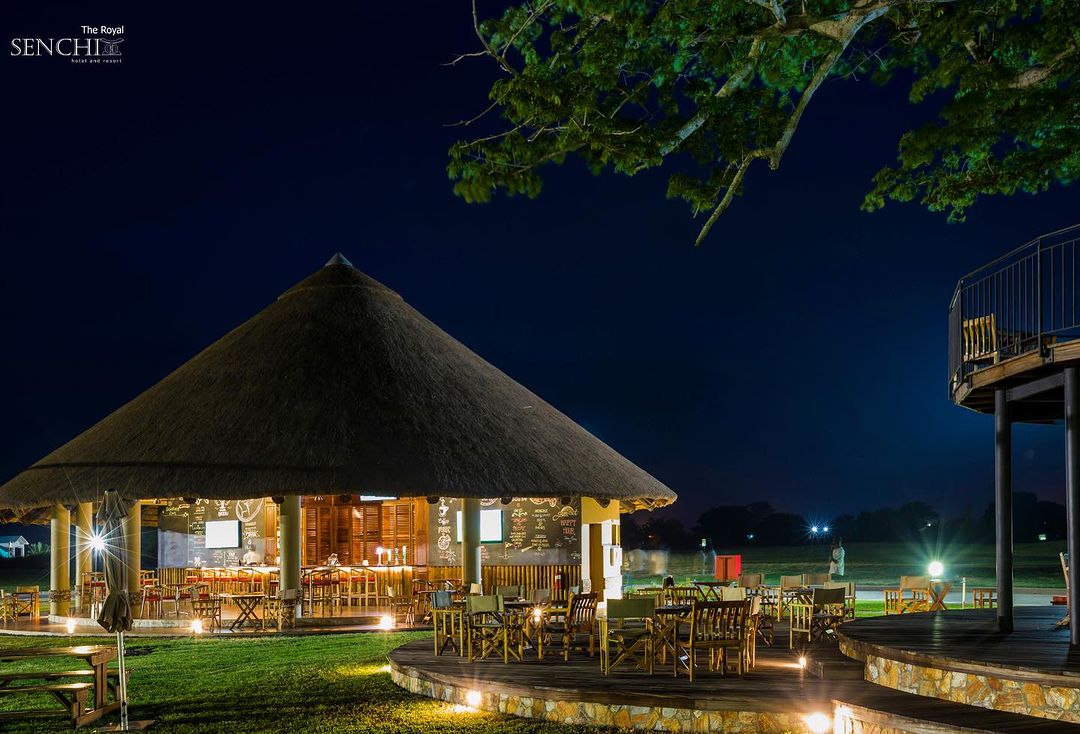 6. The Royal Senchi Resort/Hotel
The Royal Senchi Resort & Hotel, situated in Accra, Ghana, is a haven of opulence and indelible moments for its esteemed guests. Graced by the tranquil banks of the Volta River, this resplendent resort is a testament to unbridled comfort and enduring elegance. Here at the Royal Senchi, warm and cordial hospitality reigns supreme, and the dedicated staff consistently goes above and beyond to ensure an enchanting sojourn for each visitor. The resort beckons with a plethora of outdoor activities, inviting guests to immerse themselves in the surrounding natural wonders, including captivating boat cruises and the serenity of bird watching. In addition to being a sanctuary for leisure, the Royal Senchi stands as a preferred venue for local events and celebrations, be it a matrimonial union or any other special occasion. The resort offers a versatile selection of event spaces to accommodate both intimate gatherings and grand galas with ease. The Royal Senchi is the premier destination, cherished by locals and esteemed by travelers from afar, delivering an experience that defies the ordinary. With its impeccable amenities, an expansive and well-maintained parking facility, and the ever-watchful presence of friendly security personnel, the resort is the ideal setting for quality moments with loved ones. Whether you're seeking a brief escapade via a boat ride or an extended retreat, the Royal Senchi promises an ethereal experience that will etch itself into your memories, a testament to the extraordinary moments that await within its embrace.
Conclusion
As you embark on the journey of planning your dream wedding, remember that the choice of venue can make all the difference. These six world-renowned restaurants promise to transform your special day into a spectacular celebration, where exquisite cuisine and impeccable service come together to create unforgettable memories. Whether you prefer the elegance of fine dining, the charm of a rustic bistro, or the exotic flavors of global cuisine, these remarkable establishments are ready to set the stage for your love story. Bon appétit, and may your wedding day be filled with joy, love, and exquisite culinary delights.
Indulge in World-Renowned Romance: Say 'I Dough' at These 6 World-Renowned Restaurants
YOU MAY LIKE THIS