Abuja, the enchanting capital city of Nigeria, is not only celebrated for its rich history and vibrant culture but also for its burgeoning culinary scene. Amidst this diverse landscape, a select group of restaurants stand out not only for their delectable cuisine but for the enchanting ambiances they provide. These are the establishments that go beyond mere dining; they create an immersive experience, where the aesthetics of their surroundings are as exceptional as the flavors on their menus. In this exploration, we invite you to discover seven captivating restaurants in Abuja that promise not just a meal, but a journey through stunning atmospheres that elevate your dining experience to a new level of enchantment.
7 Restaurants in Abuja That Offer Stunning Ambiance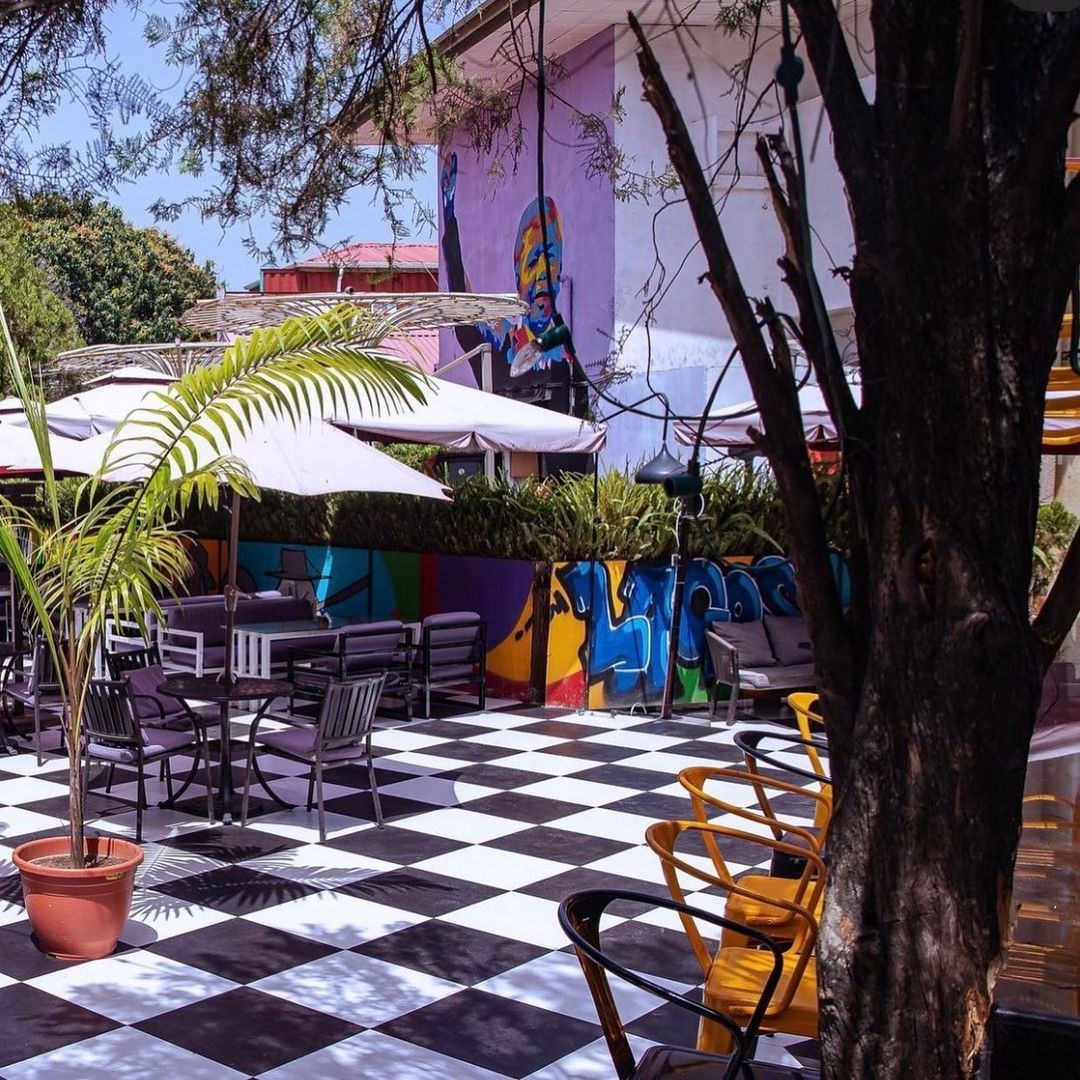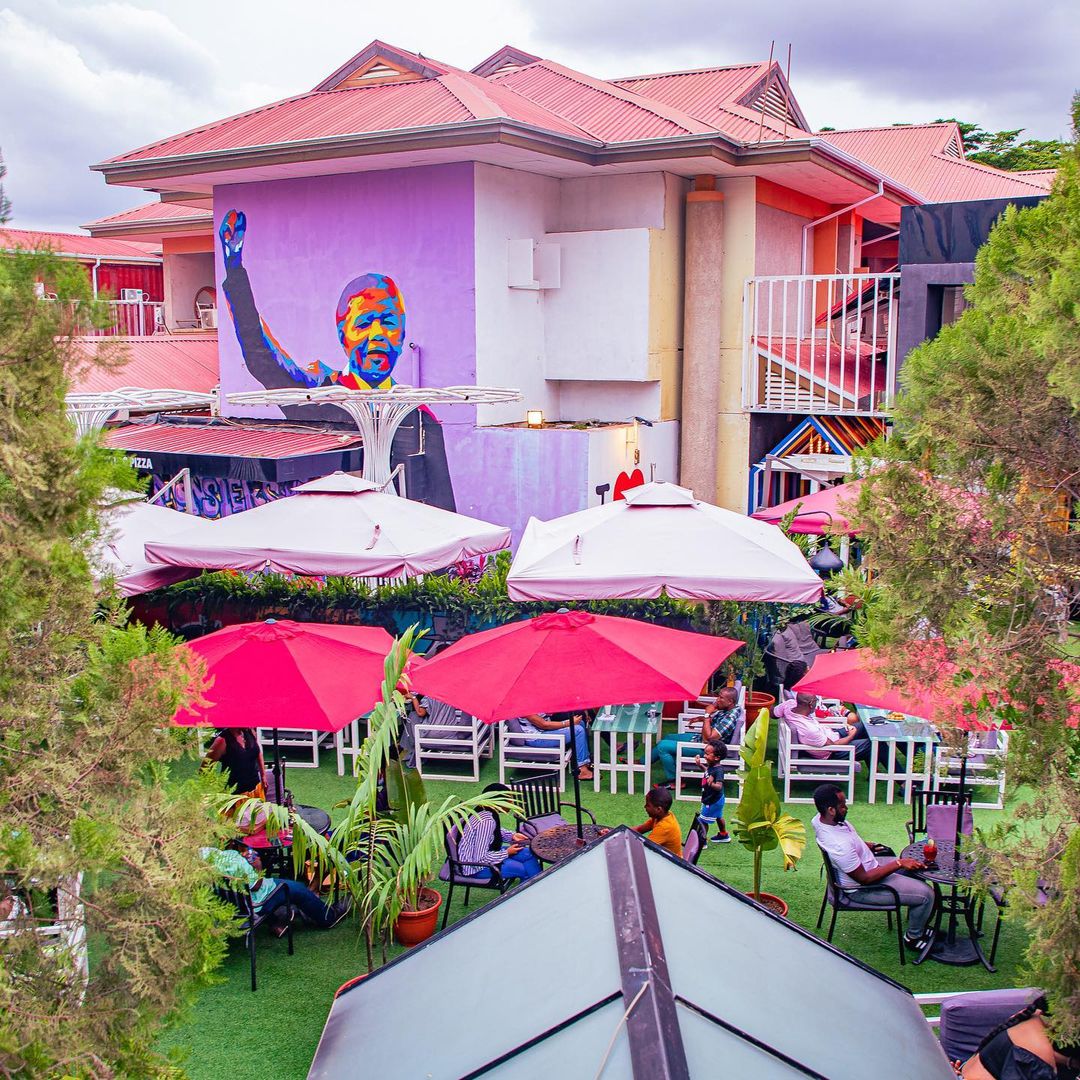 1. Lagos Bistro
Lagos Bistro stands as an essential destination for those in search of a remarkable dining experience nestled in the heart of Abuja. This acclaimed restaurant is revered for its delectable and diverse menu, catering to a wide array of tastes and preferences. Whether you seek a romantic rendezvous or a lively gathering with friends, Lagos Bistro effortlessly caters to your desires. The menu is a fusion of African and international cuisines, boasting an array from freshly sourced seafood to exquisitely grilled meats. Every dish is meticulously crafted with the freshest ingredients and an expert touch, creating a symphony of flavors that tantalize the taste buds. Complementing the savory delights, the restaurant presents an extensive selection of cocktails and beverages, ensuring a libation to satisfy every palate. Yet, it's not just the menu that defines Lagos Bistro's allure; it's the captivating atmosphere that breathes life into this culinary haven. The chic and contemporary decor casts a welcoming ambiance, fostering an environment where patrons can truly relish their dining escapades. The staff, known for their friendly and attentive service, go above and beyond to ensure every guest feels pampered and well-cared for. Lagos Bistro emerges as a standout dining experience in Abuja, renowned for its delightful cuisine, inviting ambiance, and exceptional service. Its plethora of positive reviews speaks volumes about its ability to captivate both locals and visitors alike, leaving an indelible impression on palates and memories. Whether a resident or a tourist, Lagos Bistro guarantees a lasting and satisfying impact on your culinary journey and remembrances.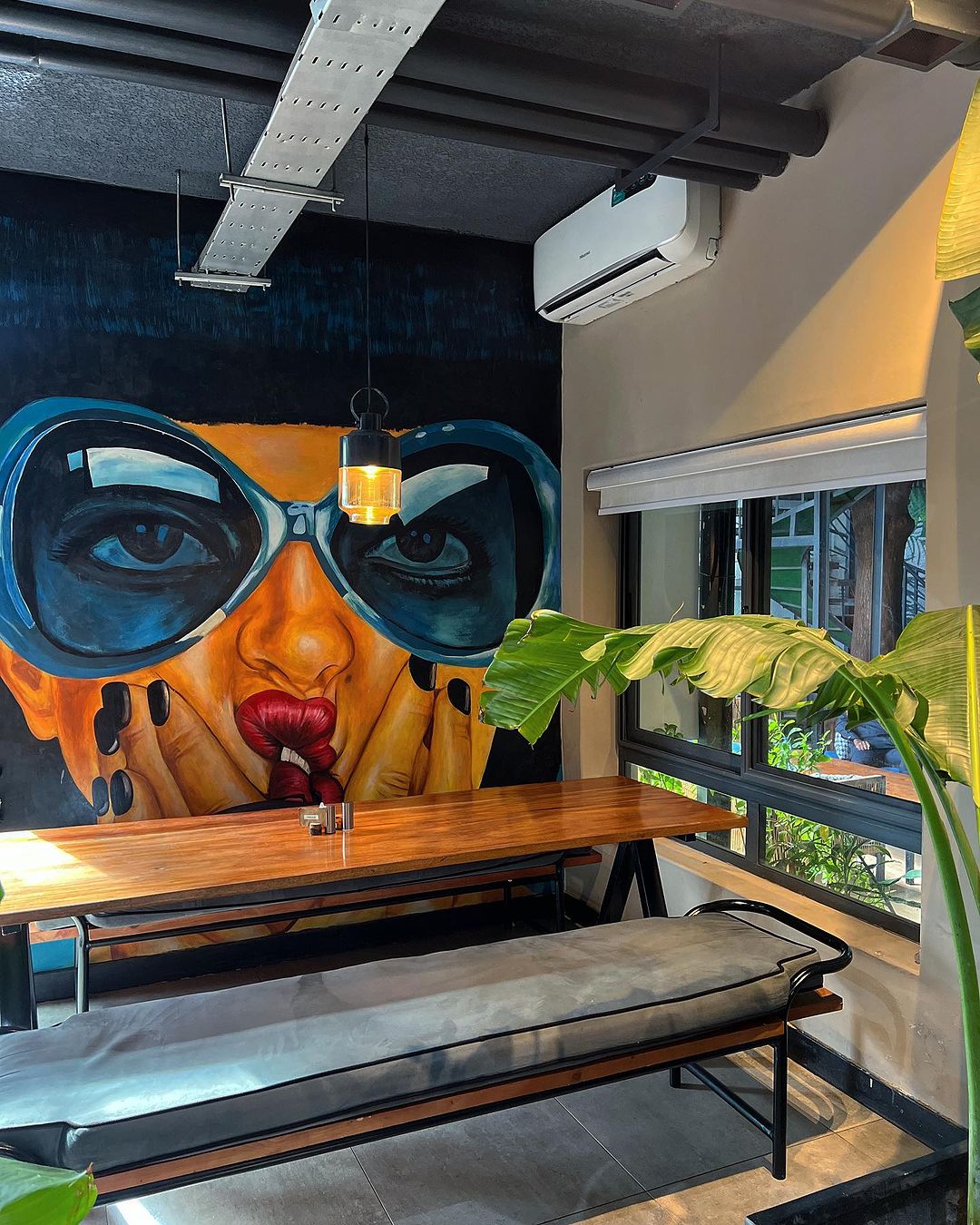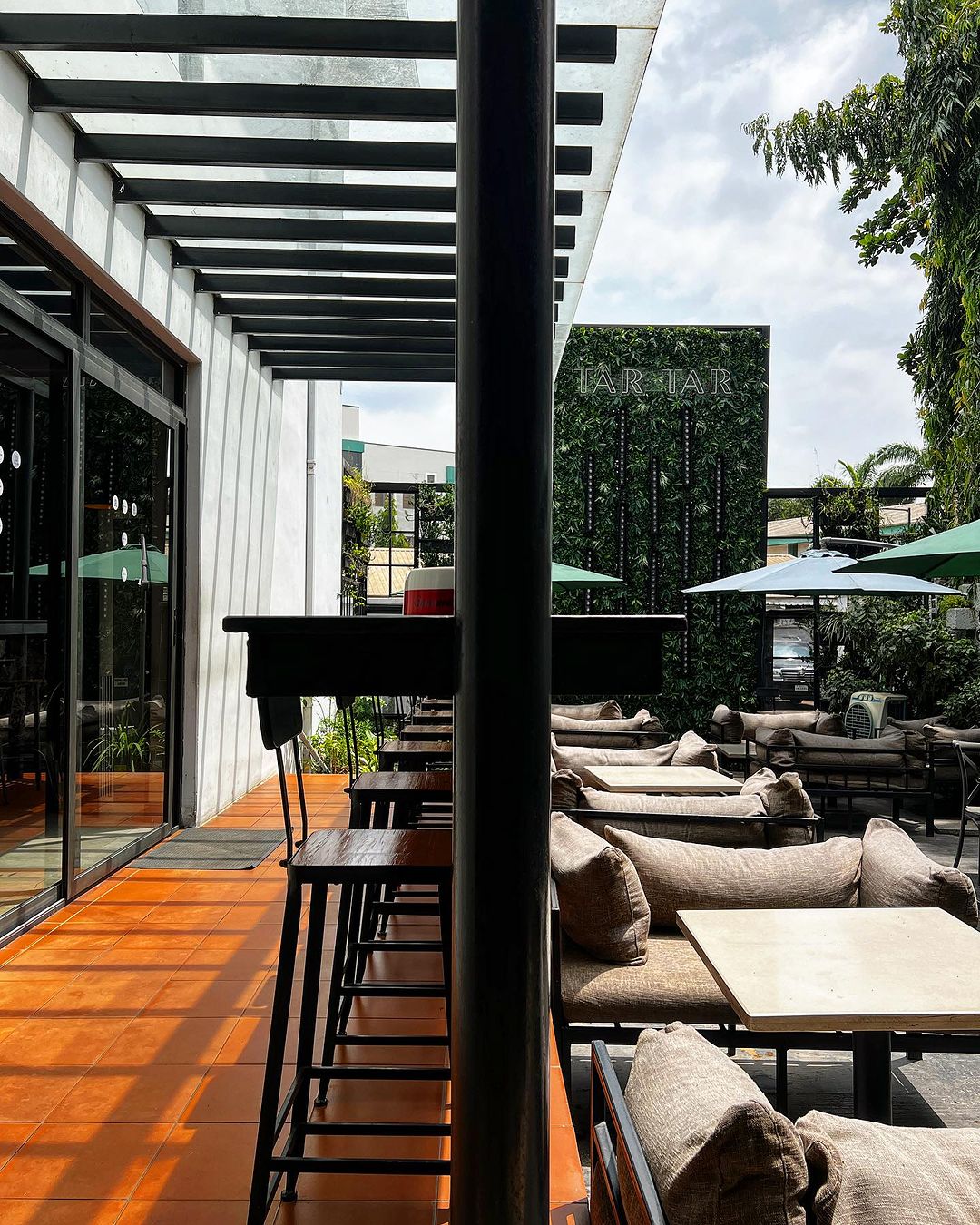 2. Tar Tar
Tar Tar represents a luxurious dining haven nestled in the heart of Abuja, offering both an exquisite indoor fine dining experience and an inviting outdoor lounge area. The ambiance exudes a serene and aesthetically pleasing aura, providing guests with multiple picturesque corners ideal for capturing unforgettable moments. Not just a place to dine, Tar Tar elevates the dining experience with impeccable service. The staff is not only friendly and accommodating but also incredibly knowledgeable about the diverse menu offerings. Their expertise adds an extra layer of satisfaction, guiding guests through the culinary journey with grace and proficiency. The culinary offerings at Tar Tar are an absolute delight. From the tantalizing king prawns to the aromatic coconut rice, from the comforting tomato soup to the refreshing ginger drink, every dish boasts an exquisite symphony of flavors. The textures are a delight to the senses, and the sauces impeccably complement the dishes, creating an exceptional dining experience. Though the prices may tilt slightly higher than some other establishments, the superior quality of the food and the ambiance make every penny worthwhile. Tar Tar offers an environment perfect for cherished moments with family, friends, or a beloved date. Its cozy and secluded setting ensures a unique experience for every visitor, making it an ideal destination whether you're seeking a delightful brunch spot or an enchanting night out. Tar Tar encapsulates the essence of an extraordinary dining escapade that promises cherished memories and exceptional experiences.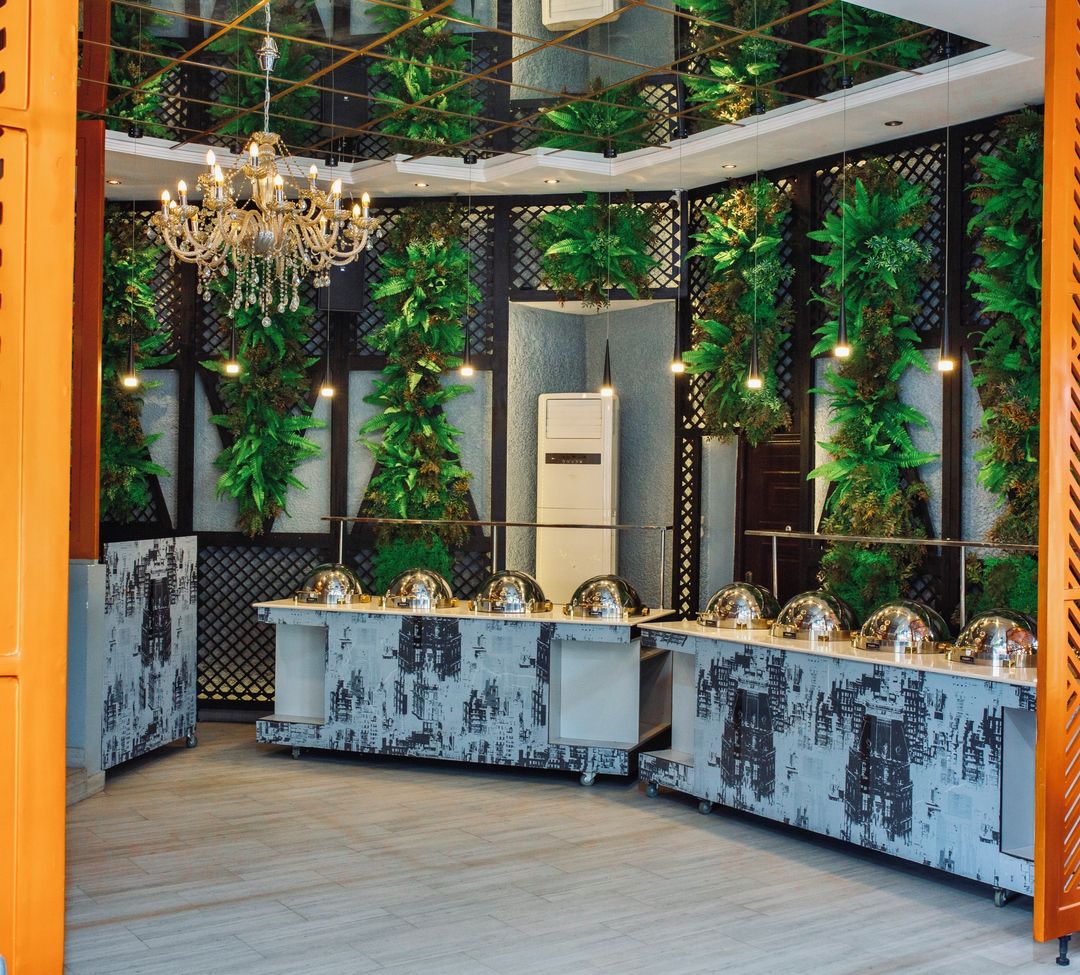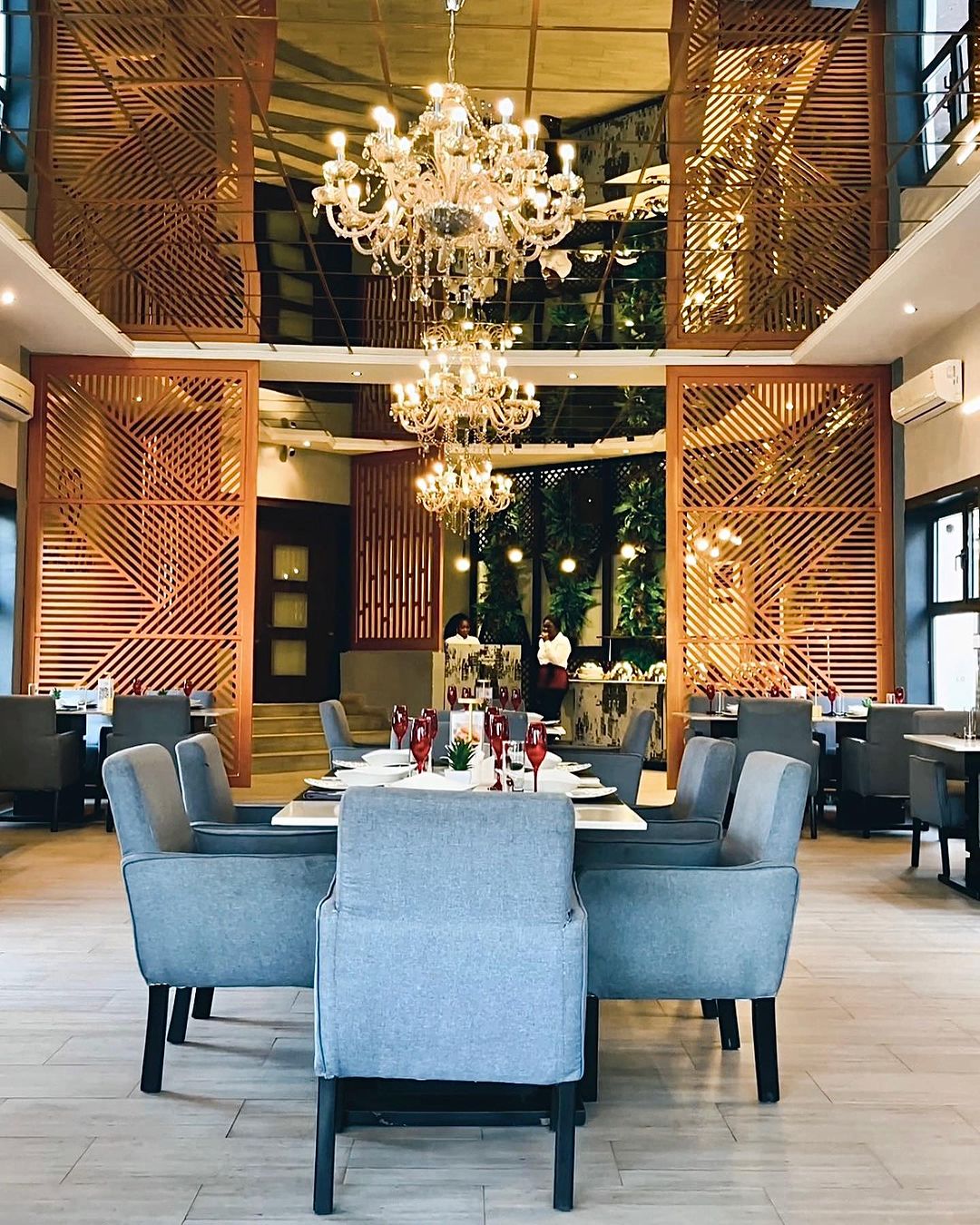 3. Vanilla Restaurant & Lounge
Vanilla Restaurant & Lounge stands as the pinnacle dining destination in Abuja, setting the stage for an extraordinary evening whether it's a romantic date, a special celebration, or a night out with friends. The restaurant and lounge boast a stunning atmosphere, inviting décor, and exceptional service, ensuring it's the perfect spot for various occasions. The ambiance within Vanilla Restaurant & Lounge is truly one-of-a-kind. Adorned with exquisite plants, captivating art, and walls embellished with mirrors, the space strikes a delicate balance between modern allure and welcoming comfort. The ambiance is an experience in itself, creating an environment that beckons patrons into a world of modern elegance. For those seeking to unwind, the lounge at Vanilla Restaurant & Lounge is an excellent choice. The cozy atmosphere, complemented by music and a diverse selection of drinks, creates an ideal setting for relaxation with friends or a romantic evening. Whether it's a night out on the town or a special occasion dinner, Vanilla Restaurant & Lounge sets the stage for an unforgettable experience. With its inviting atmosphere, delectable cuisine, and friendly service, a visit here is bound to be an extraordinary and memorable affair.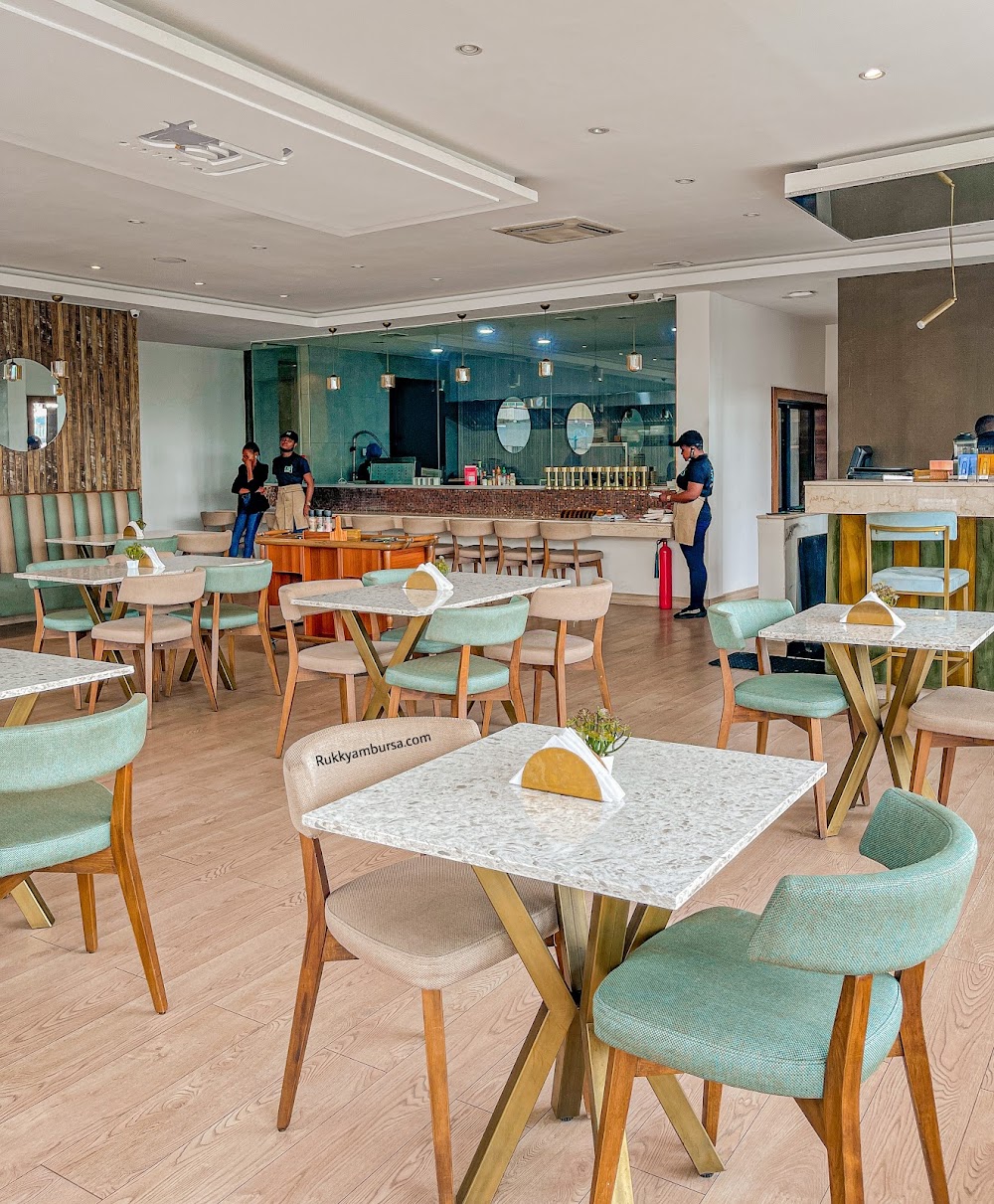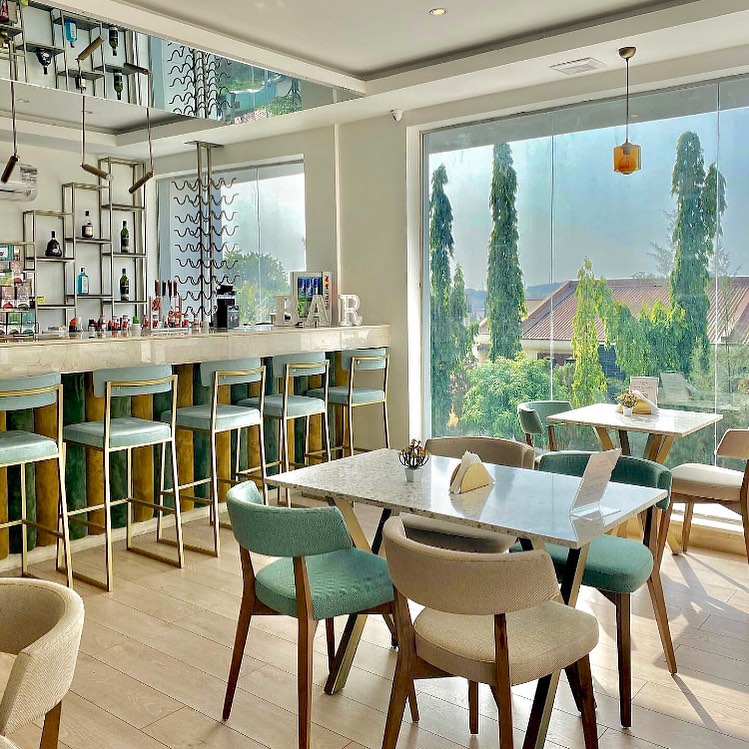 4. Taj Bistro
Taj Bistro stands as an exceptional culinary destination in Abuja, renowned for its delectable assortment of meals suitable for brunch, lunch, and dinner. The atmosphere is both cozy and welcoming, fostering an ambience that beckons patrons to unwind and relish their dining experience. The multi-room setting, complemented by cool background music and a captivating view, creates a delightful environment for guests seeking a memorable outing.
The ambiance at Taj Bistro is a defining feature, offering a diverse spatial experience that caters to varied preferences. The menu itself boasts a wide array of enticing dishes, with the chicken and waffles and the delectable French Toast emerging as popular favorites. Moreover, the complimentary puff puff adds an extra touch of delight to any meal, while the freshly prepared juices and shakes offer a burst of refreshing flavors.
While prices may skew a bit higher, the generous portions and remarkable quality of the food make it a worthwhile investment. Dishes like the chicken drumsticks stand out for their popularity, while the unique mulberry daiquiri proves to be an intriguing choice.
Taj Bistro is an ideal spot for various occasions, from family hangouts to birthday celebrations and intimate dates. It's a place to unwind, enjoying quality time with friends, despite the pepper chicken wings being a tad spicier than some might prefer. The overall experience at Taj Bistro revolves around its inviting ambiance, where diverse spaces, delightful views, and a variety of flavorful dishes harmonize to create an unforgettable dining affair.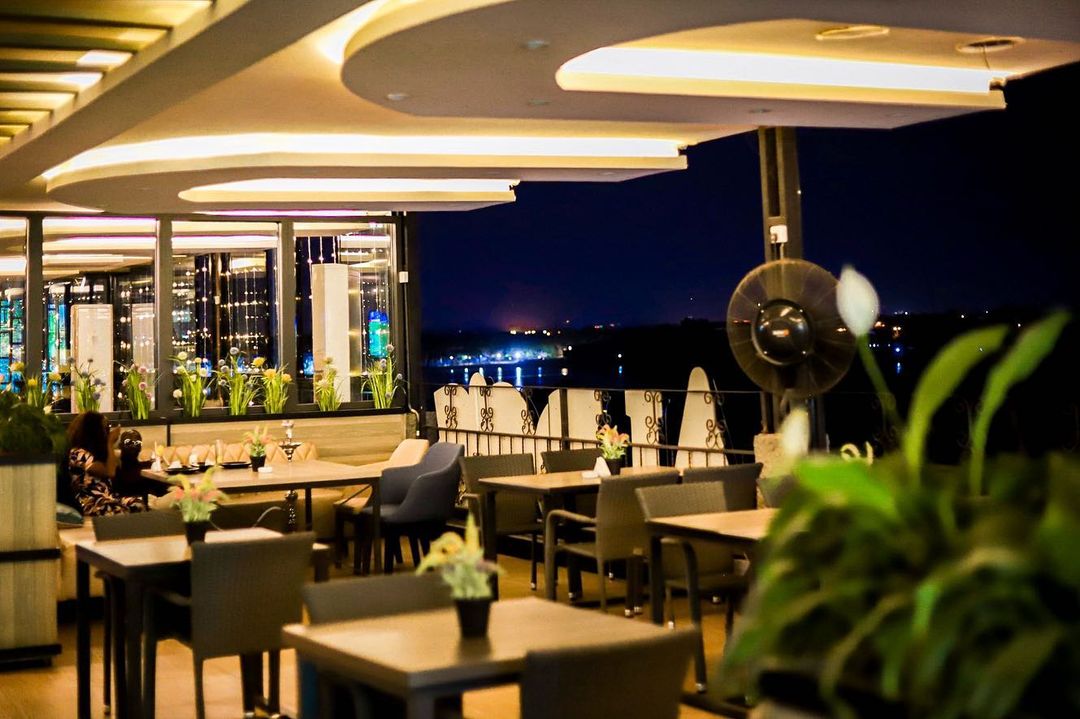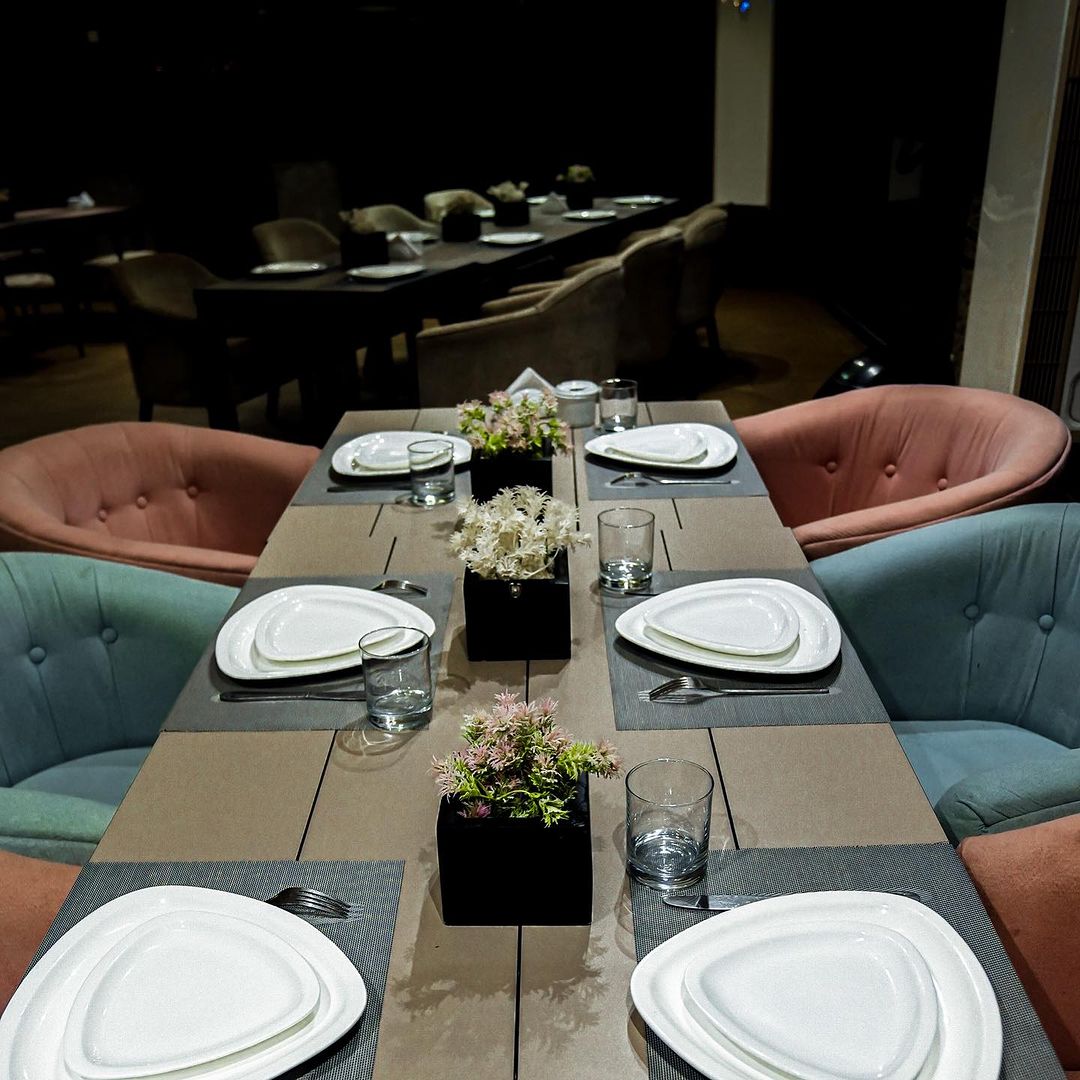 5. Aldo's
Aldo's, an exceptional dining destination in Abuja, promises an unforgettable dining experience centered on its remarkable ambiance. As you step through its doors, a warm and inviting atmosphere welcomes you, setting the tone for an extraordinary dining journey. The decor resonates with tasteful modernity, accentuated by subtle yet elegant neon lights that impart a touch of evening allure.
This distinguished restaurant isn't just a place for dining; it's an idyllic setting designed for romance, reunions, and familial gatherings. Its rooftop setting offers a breathtaking view of Jabi Lake, a captivating backdrop for an evening of culinary delight. As the sun sets, patrons are treated to a picturesque spectacle, making it an ideal spot to savor a memorable sunset over an exquisite dinner.
Aldo's menu caters to diverse tastes, featuring a delightful array from pizzas to spaghetti and delectable tempura shrimps. The portions are generous, crafted with meticulous care to ensure a satisfying culinary experience that lingers long after the last bite.
For those seeking to celebrate a special occasion, Aldo's offers the perfect setting. The restaurant goes the extra mile, allowing guests to order a specially adorned cake with sparkling lights and a personalized birthday song, enhancing the occasion to create cherished memories.
In Abuja's vibrant culinary landscape, Aldo's shines as a beacon of exceptional ambiance. It's a destination that harmonizes wonderful surroundings, delectable cuisine, and friendly, attentive service, crafting an unparalleled dining experience that will linger in your memory long after your visit.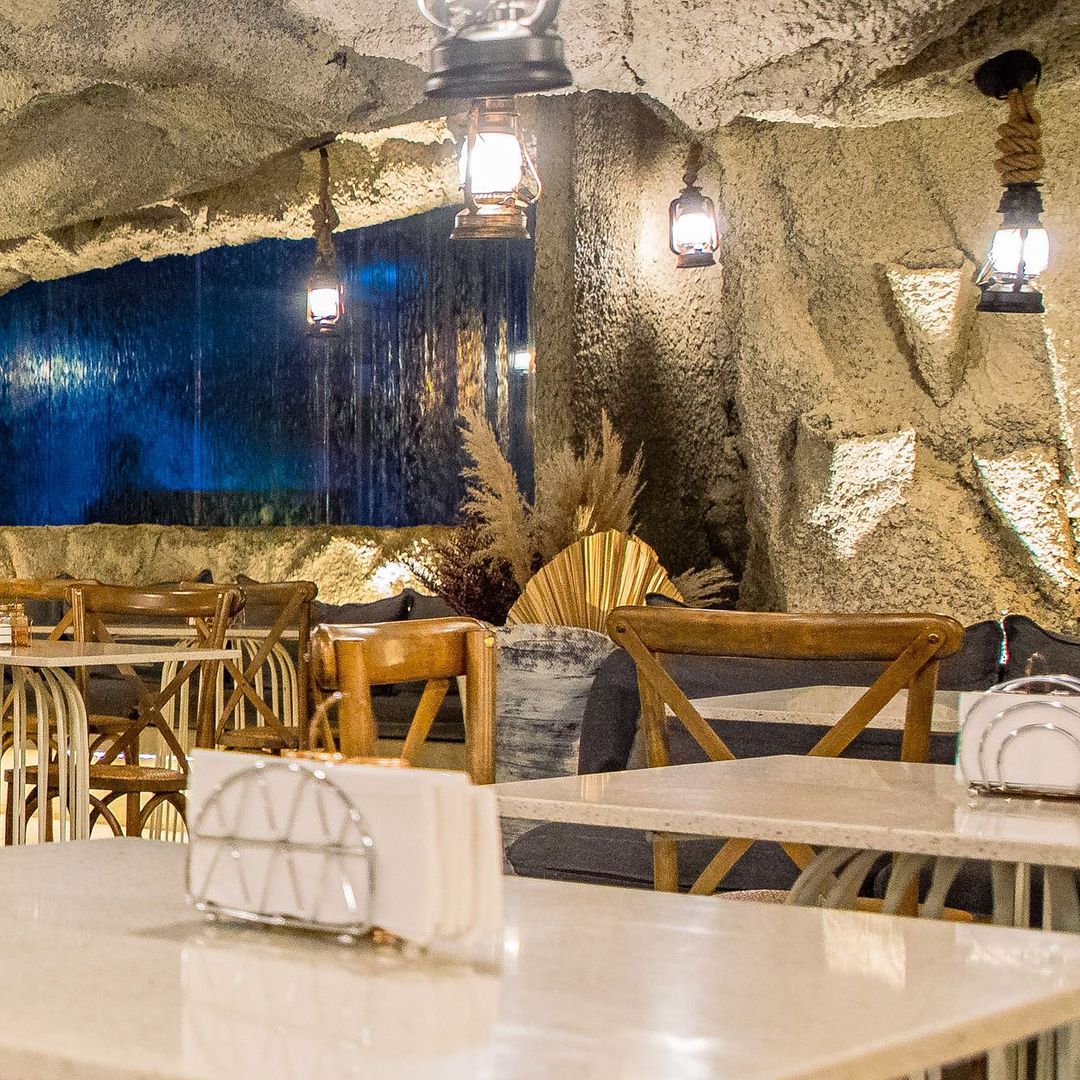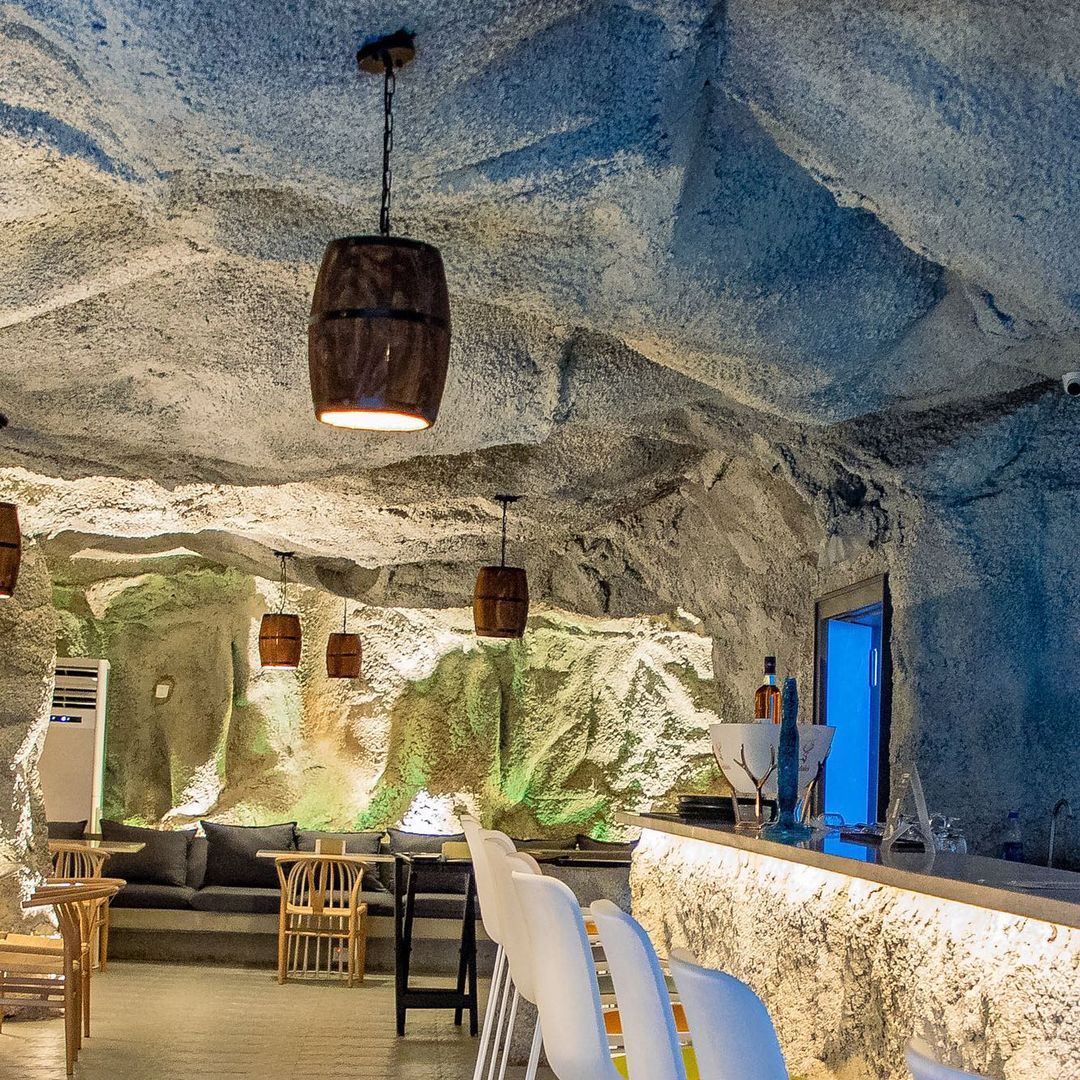 6. Kapadoccia Abuja
Kapadoccia Abuja emerges as a distinct culinary haven within the heart of Abuja, offering a dining experience that transcends the ordinary. From the moment you step through its doors, you're transported into a mesmerizing cave-like atmosphere, captivating the senses with its unique and evocative vibes. The ambiance at Kapadoccia Abuja is the true centerpiece of the experience, evoking an enchanting aura that captivates every visitor.
The establishment boasts an attentive and well-trained staff, ensuring guests are embraced by excellent service from the very start. The friendly demeanor of the team amplifies the overall ambiance, adding a touch of warmth to the extraordinary dining atmosphere.
The culinary offerings at Kapadoccia Abuja are nothing short of exceptional. Complementing these delectable dishes is the traditional Turkish tea paired with complimentary bread, a refreshing introduction to the meal. 
Kapadoccia Abuja stands as an ideal destination, especially for larger groups, offering parking assistance and security to facilitate a seamless experience. While the prices may lean towards the higher end, the unparalleled ambiance and scrumptious food make every penny spent worth it. The unique dining experience at Kapadoccia Abuja is a standout feature, making it an irresistible destination for those in search of an extraordinary and unparalleled dining affair. For an experience that goes beyond the norm, a visit to Kapadoccia Abuja is an absolute must.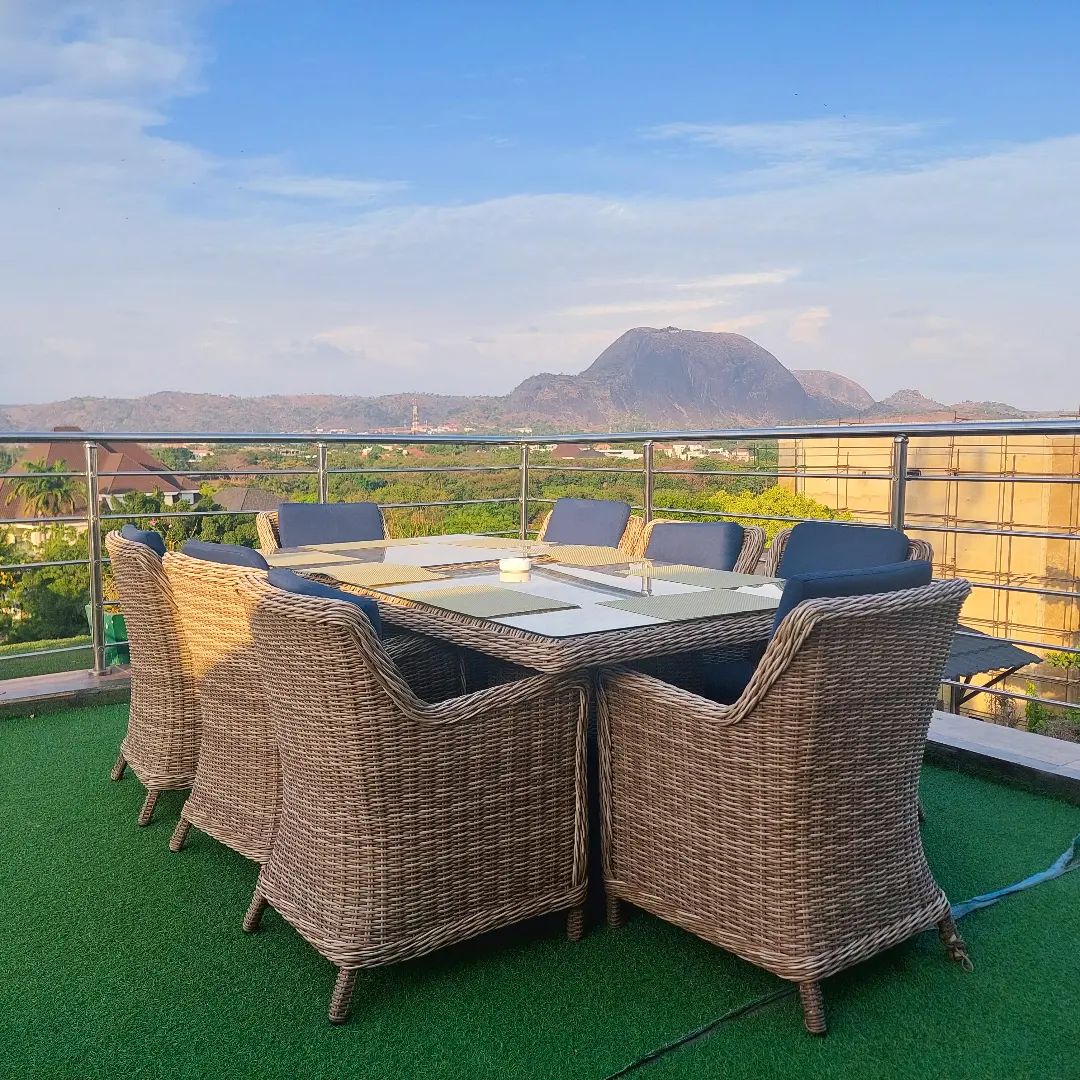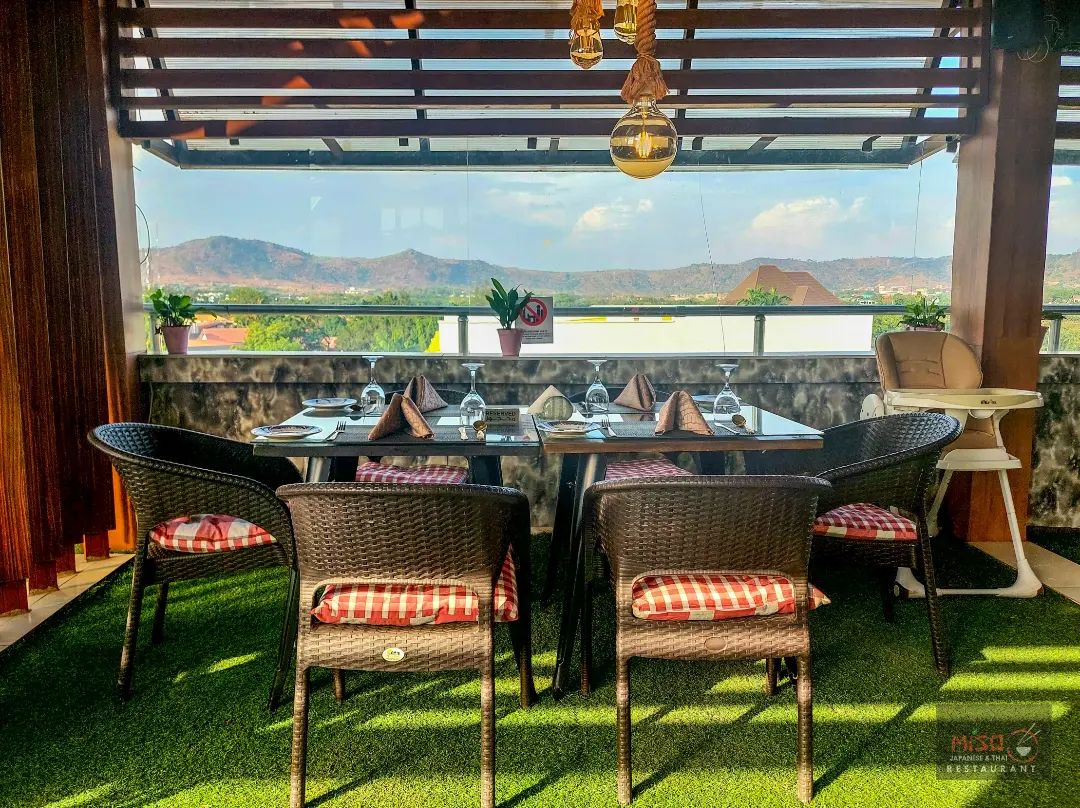 7. Miso Japanese and Thai Restaurant
Miso Japanese and Thai Restaurant, ensconced in the heart of Abuja, beckons diners to a top-notch culinary experience replete with a unique ambiance that is nothing short of captivating. This remarkable establishment unveils a rooftop setting that not only elevates the dining experience but also bestows an awe-inspiring panorama of the city skyline, creating the perfect backdrop for a romantic rendezvous or a convivial evening with friends.
The interior of Miso is a harmonious blend of modern aesthetics and inviting warmth, designed to create an environment that is as delightful as the cuisine. The open seating arrangement allows the gentle caress of natural air, enhancing the overall dining experience. With each visit, patrons are treated to a visual spectacle and an atmosphere that is both refreshing and enchanting.
The menu is a diverse tapestry of culinary wonders, offering a plethora of options to tantalize the taste buds. However, it's not just the cuisine that defines Miso; it's the impeccable customer service that sets it apart. The staff are not only friendly but provide a welcoming embrace to each guest, ensuring an exceptional dining experience. The attention to detail, the personalized service, and the genuine warmth of the staff enhance the overall ambiance and leave a lasting impression on every diner.
Miso extends its charm even further with private dining rooms for corporate gatherings and a stunning rooftop that serves as an exquisite venue for special events. With a vibrant and enjoyable atmosphere, Miso encapsulates the essence of a perfect evening, whether it's a romantic rendezvous or a night out with friends. The ambiance here is a symphony of sights and sensations that complements the divine food, making every visit an unforgettable dining experience. Discover Miso Japanese and Thai Restaurant, where the atmosphere creates lasting memories.
Conclusion
In the bustling culinary landscape of Abuja, these seven captivating restaurants stand out as beacons of exceptional dining experiences. Each establishment not only promises a delightful meal but also offers an ambience that transcends the ordinary. From chic interiors to open-air elegance, these venues craft an atmosphere that invites patrons into a world of diverse flavors and enchanting settings. As diners immerse themselves in these unique spaces, they're treated to an immersive experience, whether it's a romantic dinner, a convivial gathering with friends, or a special celebration. The stunning ambiance at each of these restaurants becomes an essential component of the overall dining narrative, leaving a lasting impression on every guest and making these establishments memorable culinary destinations in the heart of Abuja.
From chic interiors to flavorful delights, these 7 restaurants in Abuja paint more than just a picturesque setting; they create an ambience that's truly a feast for the senses.
YOU MAY LIKE THIS