Welcome to the epitome of exquisite libations! In the vibrant culinary landscape of Ghana, we unveil seven elite restaurants that stand out for their mastery in crafting the finest cocktails. Prepare to embark on a flavorful journey, as we take you through the top-notch establishments where your cocktail dreams come true. These venues aren't just places to dine; they are veritable temples of mixology, ensuring your taste buds are tantalized and your evenings are unforgettable. Join us as we explore the world of extraordinary cocktail experiences in Ghana.
7 Restaurants In Ghana That Serve The Best Cocktails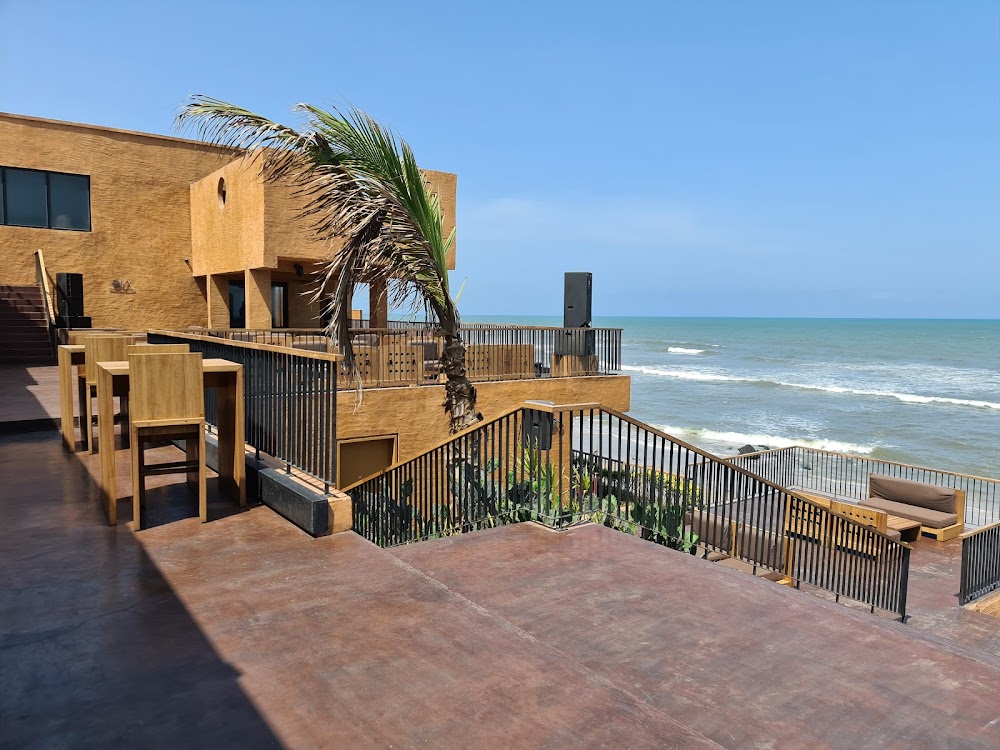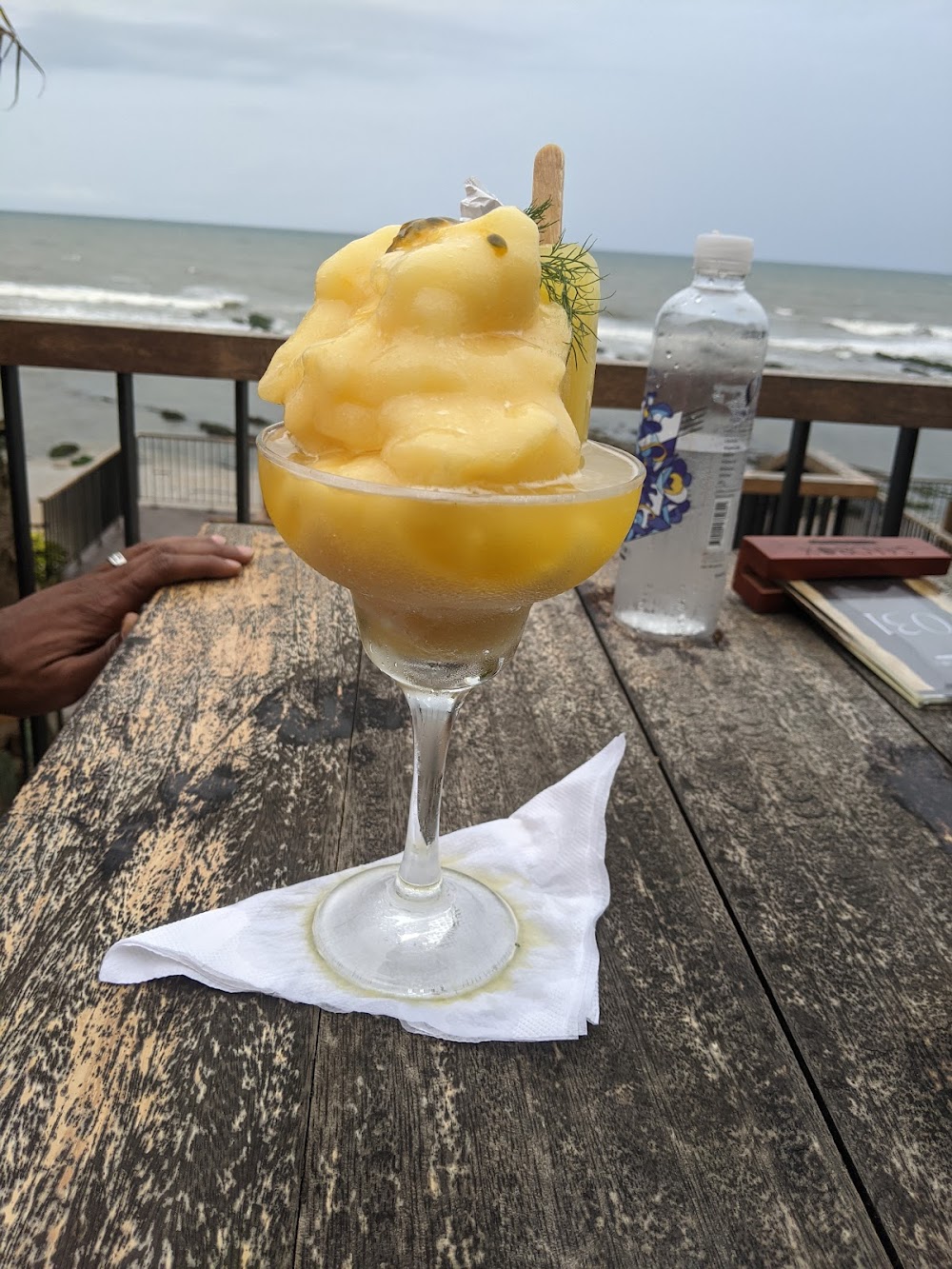 1. Sandbox Beach Club
Sandbox Beach Club, nestled in Accra, Ghana, invites guests to a beachfront paradise where cocktails take center stage. This coastal haven boasts an extraordinary selection of handcrafted libations that are nothing short of exceptional. With fresh ingredients and an innovative twist on classic concoctions, the cocktails here are a masterpiece. As you sip on these delightful elixirs, the enchanting ambiance further elevates your experience. Located just steps from the beach, you can relish the gentle sea breeze and picturesque ocean vistas while savoring your cocktail. The restaurant's exquisite decor and the warm, attentive staff add to its allure. Reviews of Sandbox Beach Club overflow with praise, particularly for its cocktail creations. Guests rave about the inventive flavors and impeccable presentation. The welcoming atmosphere and accommodating service also stand out, making it an ideal spot for both casual gatherings and intimate evenings. When it comes to enjoying Accra's finest cocktails, Sandbox Beach Club reigns supreme, solidifying its place as one of the city's premier destinations. Whether it's a leisurely beachside sip or a romantic toast, this establishment promises an unforgettable cocktail experience.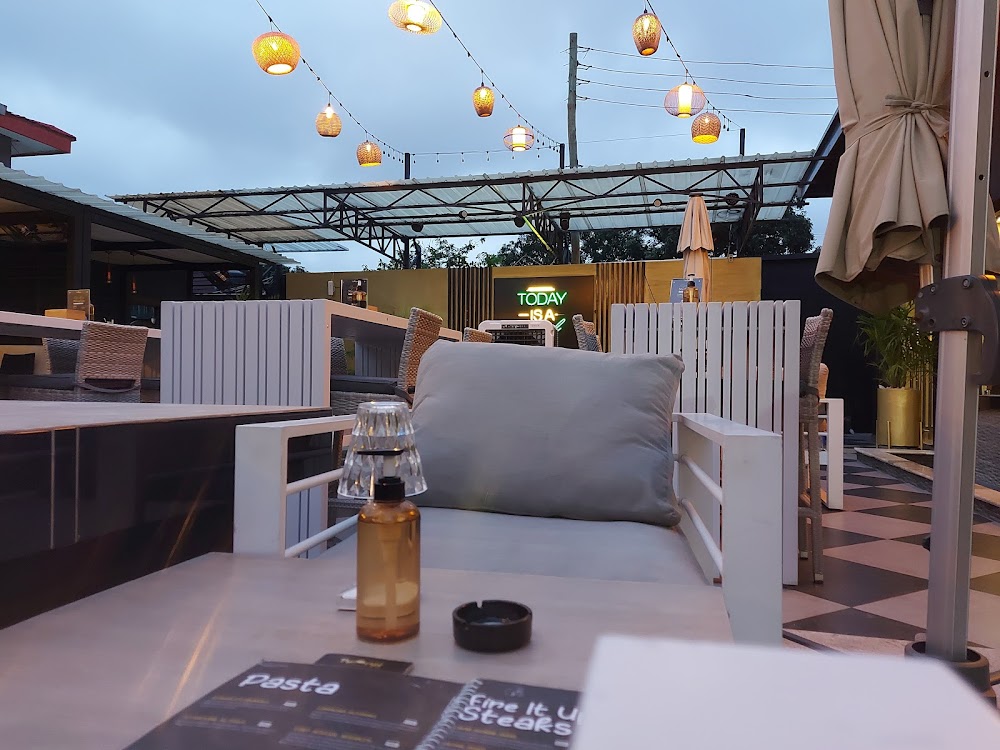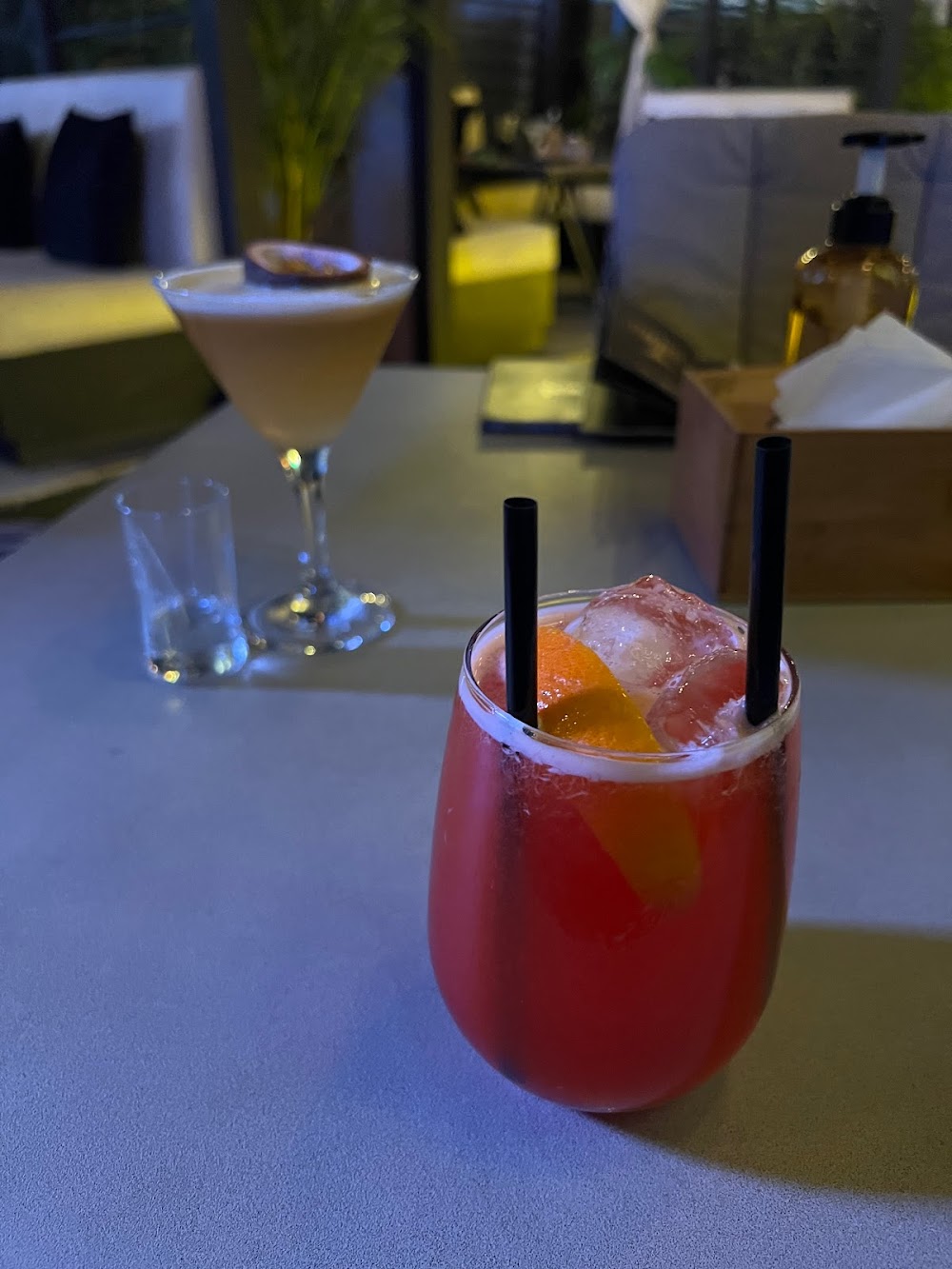 2. Tunnel Lounge
Located at the heart of Accra, Tunnel Lounge beckons as an unparalleled haven for cocktail enthusiasts. This gastronomic gem promises an exquisite dining adventure that transcends the ordinary, leaving an indelible mark on your taste buds and memories. As you step into Tunnel Lounge, you'll be embraced by an ambiance that's nothing short of enchanting. Its unique and inviting aura is a harmonious blend of cozy lighting and contemporary décor, skillfully curated to create an atmosphere that's both relaxed and sophisticated. The very essence of this establishment exudes sophistication. The staff at Tunnel Lounge are the architects of exceptional hospitality. Their warmth and welcoming demeanor are palpable from the moment you arrive. They're not just servers; they're orchestrators of your dining experience, always poised to cater to your every need, ensuring that your visit is nothing short of extraordinary. But let's delve into the true stars of this culinary constellation: the cocktails. Tunnel Lounge takes mixology to new heights, showcasing a dazzling array of libations that will delight even the most discerning of palates. Whether you're craving a classic Blue Lagoon cocktail or something more adventurous, their expert mixologists craft each concoction with precision and flair, turning each sip into a memorable experience. Of course, exceptional cocktails deserve an exceptional culinary companion. The menu at Tunnel Lounge is a symphony of flavors, featuring delectable dishes like the impeccably cooked Chicken Alfredo and the tantalizing Baby Rack Ribs. Each dish is a masterpiece, prepared with meticulous attention to detail, ensuring that your taste buds are treated to a symphony of flavors. While the portions may be on the smaller side, every bite is worth its weight in gold. The quality and craftsmanship in each dish are evident, making every visit a culinary celebration. To complement your dining experience, Tunnel Lounge offers an exquisite selection of fine wines and champagnes. These elixirs of elegance are carefully curated to harmonize perfectly with your chosen dishes, elevating your meal to new heights of indulgence. The management at Tunnel Lounge is not just attentive; they are dedicated to ensuring that every guest's experience is nothing short of exceptional. Your satisfaction is their mission, and they leave no stone unturned in their pursuit of culinary perfection. Even the logistics are seamless; Tunnel Lounge provides convenient and stress-free parking, allowing you to focus solely on the pleasures that await inside. In summary, Tunnel Lounge isn't just a restaurant; it's an oasis of indulgence. Whether you're seeking a night out with friends or celebrating a special occasion, it's the ideal destination. The captivating ambiance, culinary artistry, and, above all, the extraordinary cocktails make it the perfect setting for a fun, unforgettable evening that lingers in your memory long after the last sip.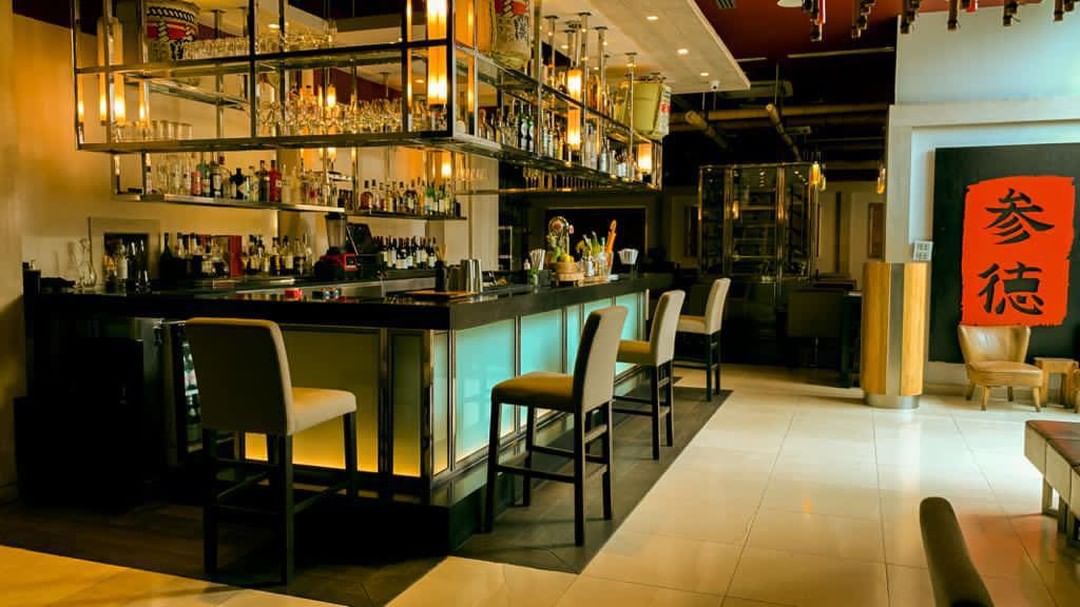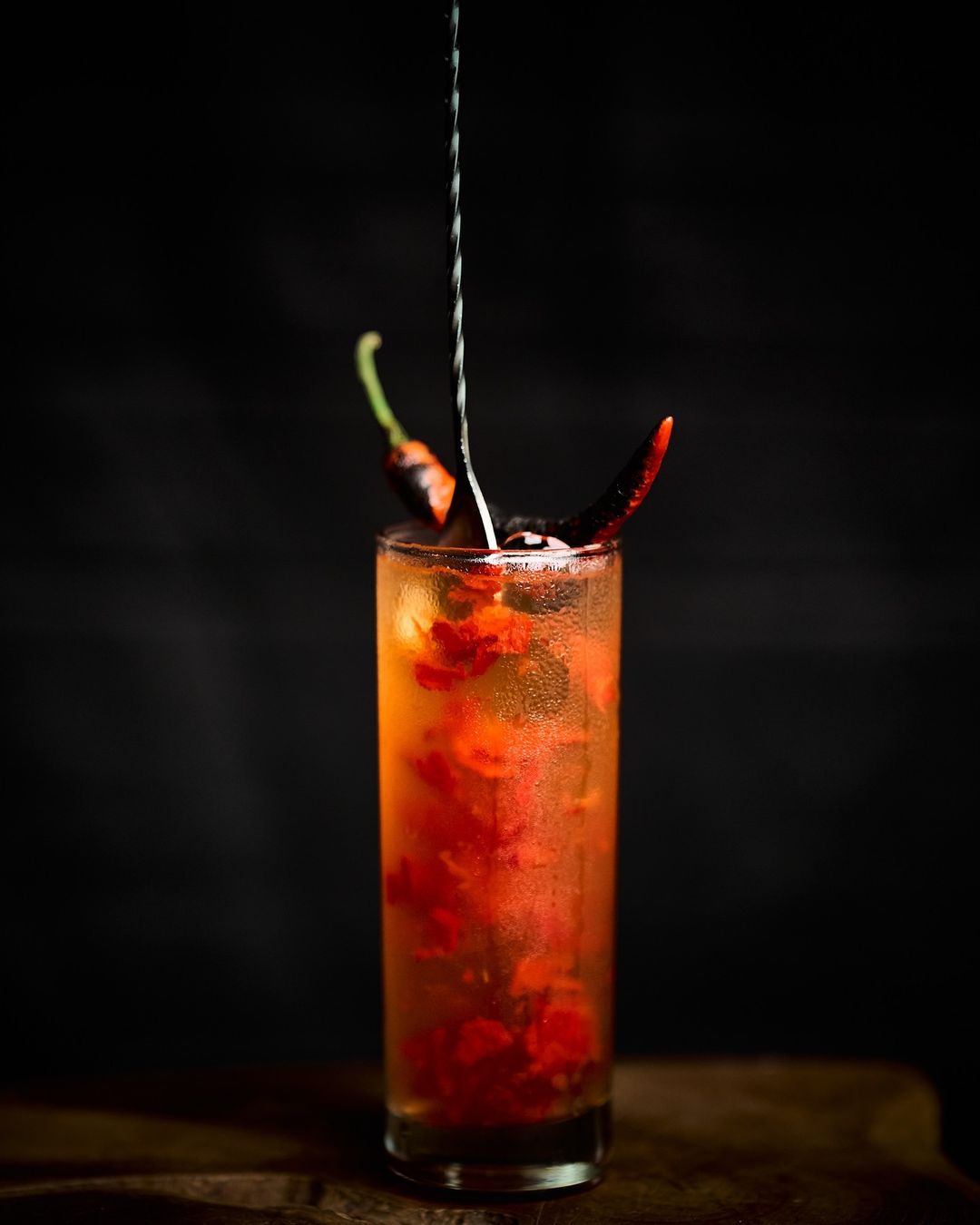 3. Santoku
Santoku, nestled in the heart of Accra, stands as an international standard culinary gem, renowned for its unparalleled cocktail craftsmanship that elevates the dining experience to new heights. With a menu that seamlessly melds exotic cocktails and delectable cuisine, Santoku ensures an unforgettable journey for every discerning palate. The magic begins at the bar, where master mixologists meticulously curate a cocktail selection that defies convention. Each sip is a revelation, a symphony of flavors dancing on your taste buds. From the zesty citrus-infused concoctions to the sultry smoky libations, Santoku's cocktails are not merely drinks; they are liquid artistry. The bartenders pour their passion into every glass, creating a sensory adventure that tantalizes and captivates. But Santoku's allure extends beyond the bar. It's a haven for sushi aficionados, offering a tantalizing array of fresh, handcrafted sushi rolls that harmonize perfectly with the cocktails. Whether you're a sushi connoisseur or a novice eager to explore this Japanese delicacy, Santoku has a sushi creation to enthrall your senses. As you sip and savor, the ambiance envelops you in a warm embrace. The live band serenades you with international classics, creating a vibrant atmosphere that enhances your dining pleasure. The restaurant's interiors exude elegance and charm, setting the stage for a memorable evening. The service at Santoku is nothing short of exceptional. The attentive and courteous staff go above and beyond to ensure your every need is met. They are your guides through this culinary odyssey, always ready to make personalized recommendations and accommodate special requests. In the kitchen, Santoku's chefs are culinary artisans, using only the freshest ingredients to craft dishes that are as visually stunning as they are delicious. Each plate is a masterpiece, a testament to the dedication to culinary excellence that defines Santoku. The flavors are a symphony of complexity and intrigue, leaving you craving for more. Portions are generous, and prices are remarkably reasonable for the quality of food and service you receive. The impeccable bar service extends to the cocktail menu, where you can even request a custom twist on your favorite drink, ensuring a truly personalized experience. Santoku is more than just a restaurant; it's an enchanting haven where cocktails are crafted with love and care, where flavors are an adventure, and where memories are made. Whether it's a romantic dinner for two or a lively gathering with friends, Santoku promises a dining experience that lingers in your heart and beckons you back for more.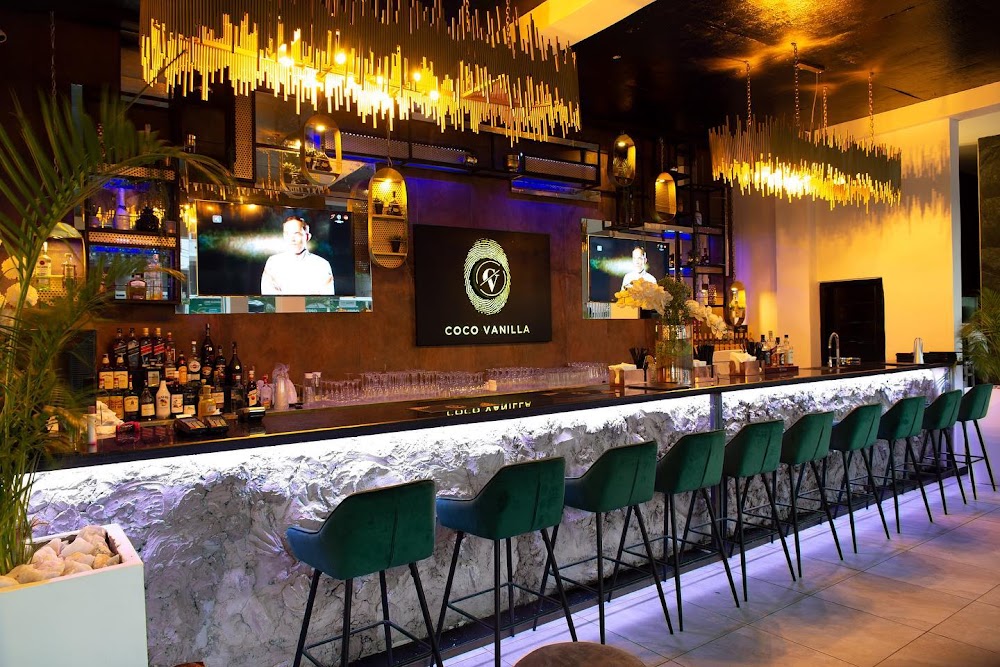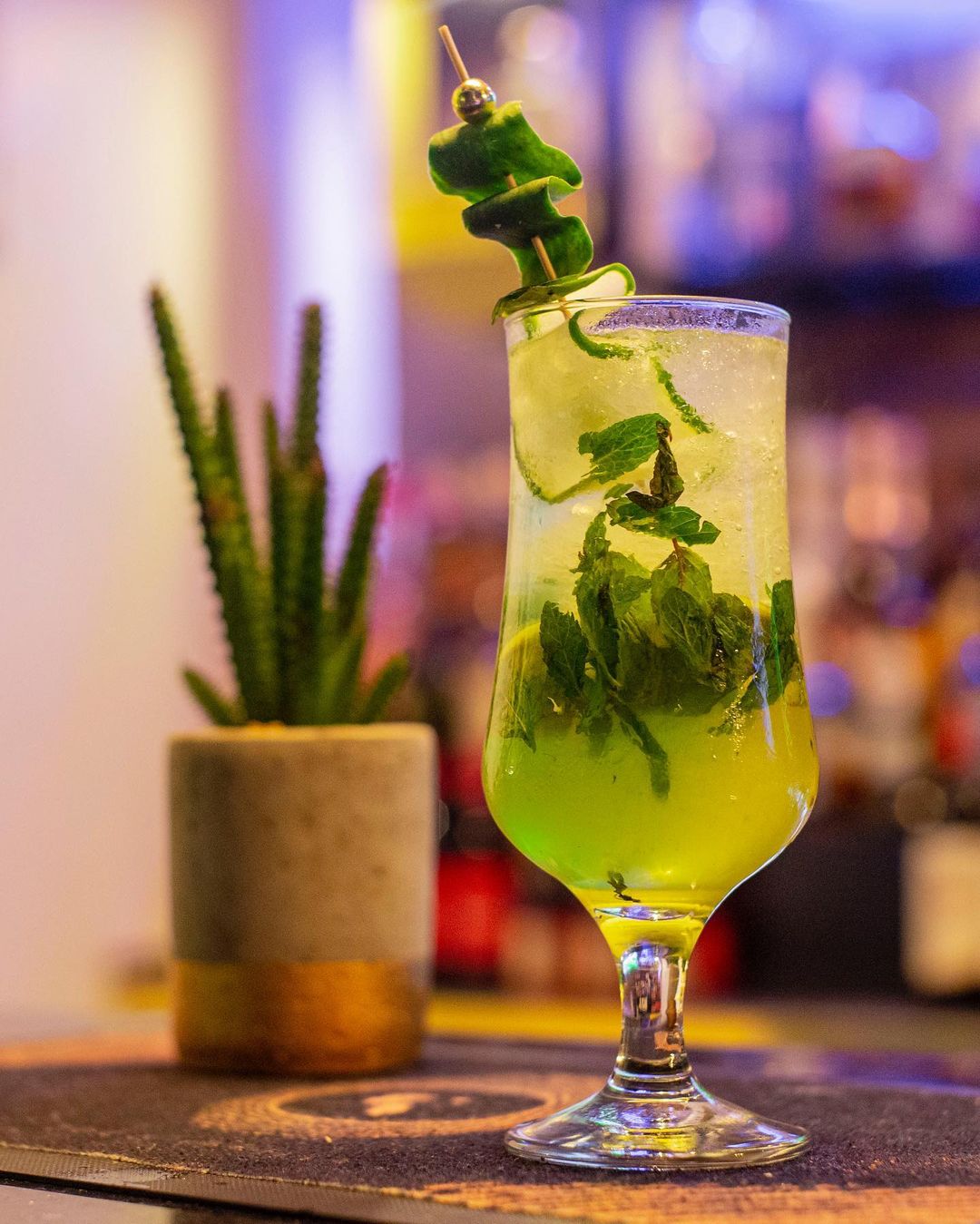 4. Coco Vanilla Restaurant
In the vibrant heart of Accra, Ghana, lies Coco Vanilla Restaurant's Adjiringanor Branch – an oasis for those with an insatiable craving for exquisite cocktails and unforgettable evenings. This haven not only caters to the discerning palates of food enthusiasts but also beckons to night owls in search of thrilling nocturnal adventures. Upon stepping inside Coco Vanilla Restaurant, you are immediately enveloped by an atmosphere that exudes warmth, inviting you to be part of an experience unlike any other. A talented DJ takes the helm, seamlessly weaving a tapestry of Afrobeat tunes that infuse the space with an infectious liveliness and an air of festivity that continues well into the night. Now, let's delve into the realm of libations. At Coco Vanilla, cocktails are not just drinks; they are works of art, meticulously crafted to perfection. The drinks menu is a testament to their dedication to the craft, offering an extensive selection that caters to all tastes. The pièce de résistance is their signature cocktail, the Coco Vanilla, a delightful blend that harmoniously marries the lush, tropical essence of coconut with the silky sweetness of vanilla, resulting in a flavor symphony that transcends ordinary expectations. However, the cocktail journey is far from over. Coco Vanilla showcases an impressive array of options, from beers to wines, spirits, and an enticing range of other cocktails, each promising a unique sensory adventure. While you revel in these palate-pleasing libations, you can take comfort in knowing that Coco Vanilla's service is nothing short of exemplary. The staff, distinguished by their professionalism and attentiveness, stand ready to ensure that every aspect of your visit is not only enjoyable but also memorable. Whether you're planning an intimate dinner for two, a spirited night out with friends, or simply seeking an evening filled with superb cuisine and exceptional cocktails, Coco Vanilla Restaurant's Adjiringanor Branch is the ultimate destination. From the graciousness of the staff to the delectable dishes and, of course, the unforgettable cocktails, a visit to Coco Vanilla promises an unforgettable journey into the world of extraordinary libations and epicurean delights.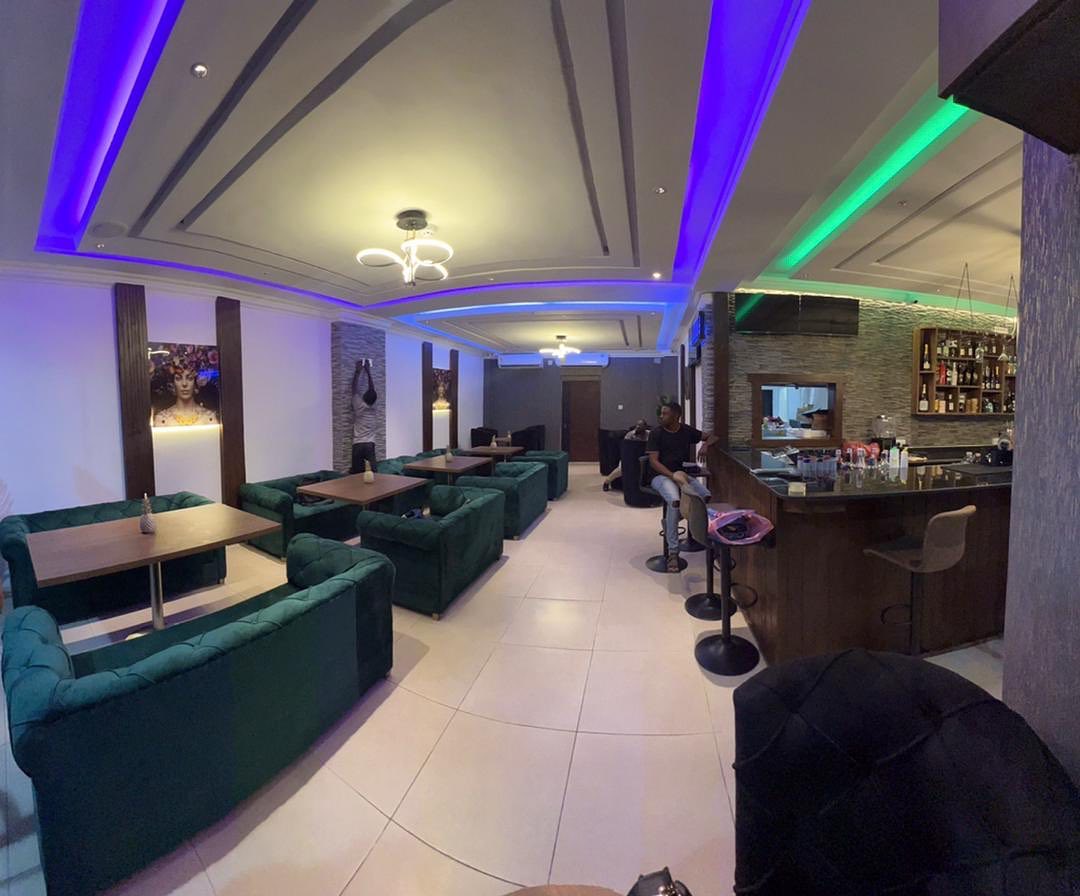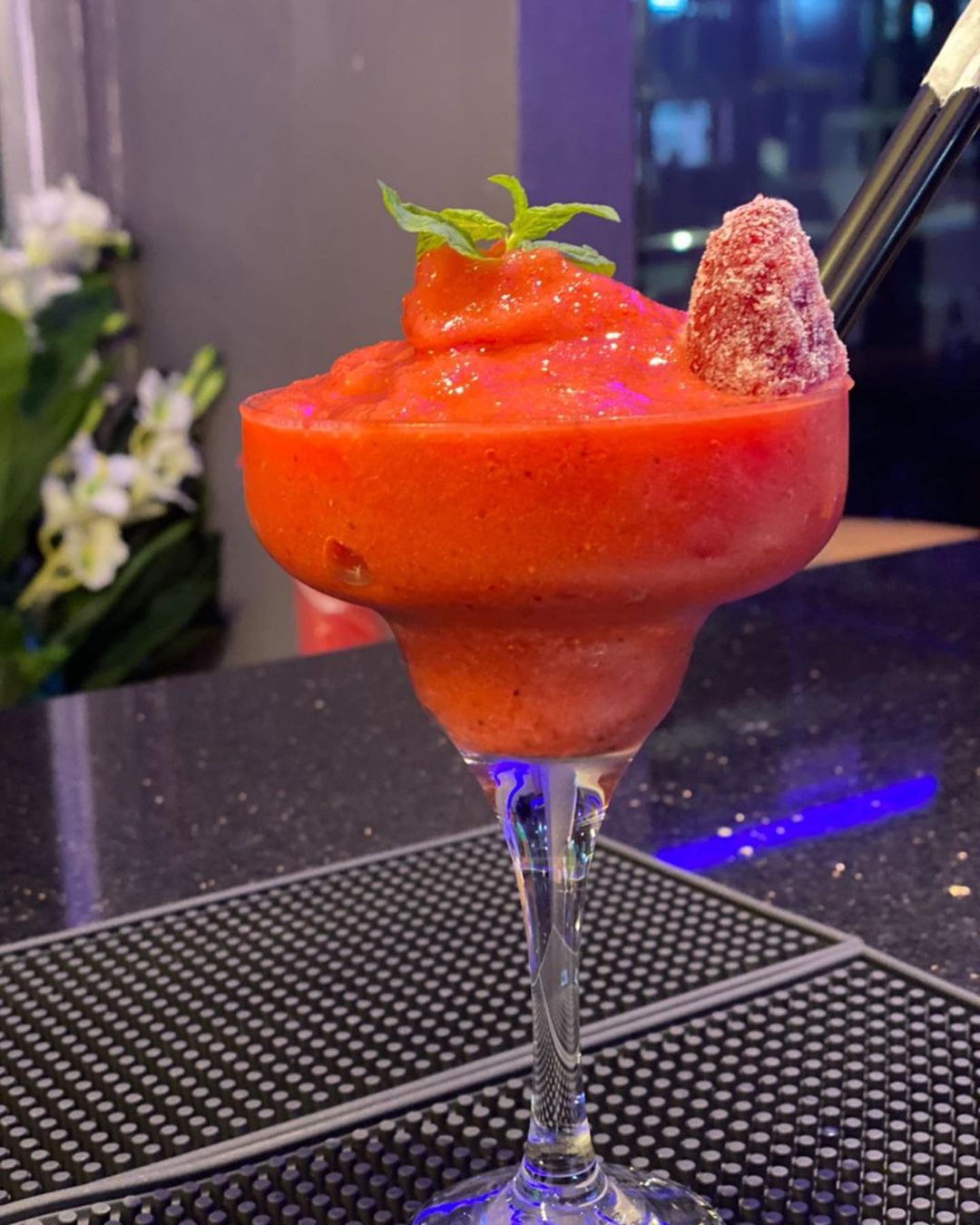 5. Calabasas Restaurant
Tucked away in the heart of Ghana, Calabasas Restaurant emerges as an undisputed haven for cocktail enthusiasts seeking a distinct and captivating libation experience. With an ambiance that seamlessly marries coziness and vibrancy, this establishment is your gateway to an enchanting world of mixological mastery. By day, Calabasas Restaurant offers a tranquil sanctuary, where patrons can savor delectable cuisine in a serene setting. As the sun sets, a remarkable transformation takes place, and Calabasas Restaurant comes alive, exuding an irresistible aura of energy and excitement that lingers long in your memory. The crown jewel of this establishment lies in its cocktail menu, a testament to creativity and innovation. Calabasas Restaurant's mixologists are true artisans, crafting cocktails that are nothing short of liquid poetry. From timeless classics reimagined with a unique twist to bold, exotic concoctions that push the boundaries of flavor, the menu promises a thrilling journey for your taste buds. Each sip at Calabasas Restaurant is an invitation to explore the extraordinary. Take a plunge into the world of Ghanaian mixology with their signature cocktails, offering a delightful fusion of local and global flavors. Allow the tantalizing combination of fresh, locally sourced ingredients and expert craftsmanship to transport your senses to uncharted territories of taste. But Calabasas Restaurant isn't just about the cocktails; it's an oasis of hospitality. Immerse yourself in the warm embrace of exceptional customer service and the attentive, friendly staff who are dedicated to making your visit a memorable one. For a dining experience that transcends the ordinary, Calabasas Restaurant is your destination of choice. Step through its doors and let the enchanting atmosphere and captivating cocktails carry you away on a journey of flavor and discovery.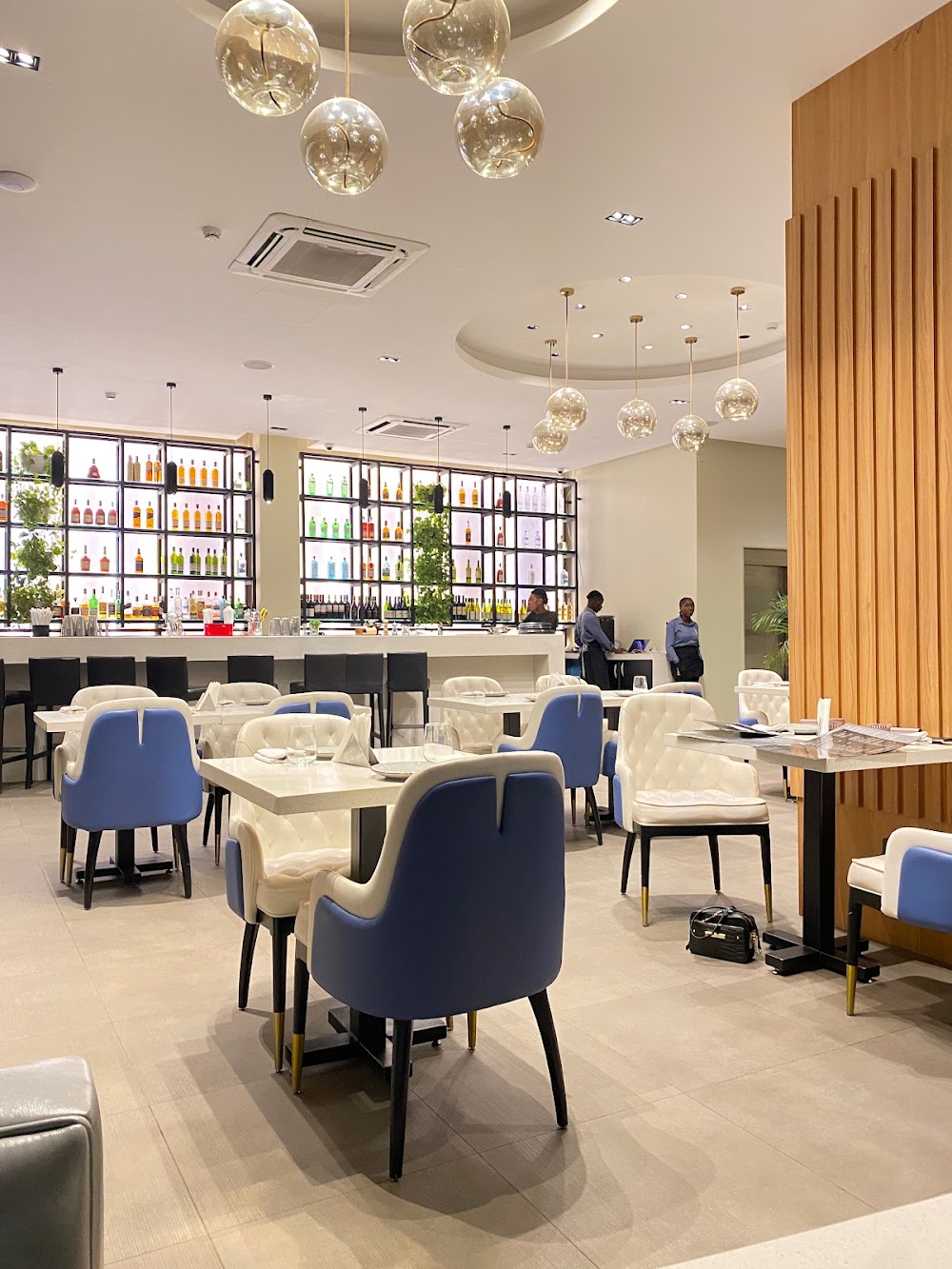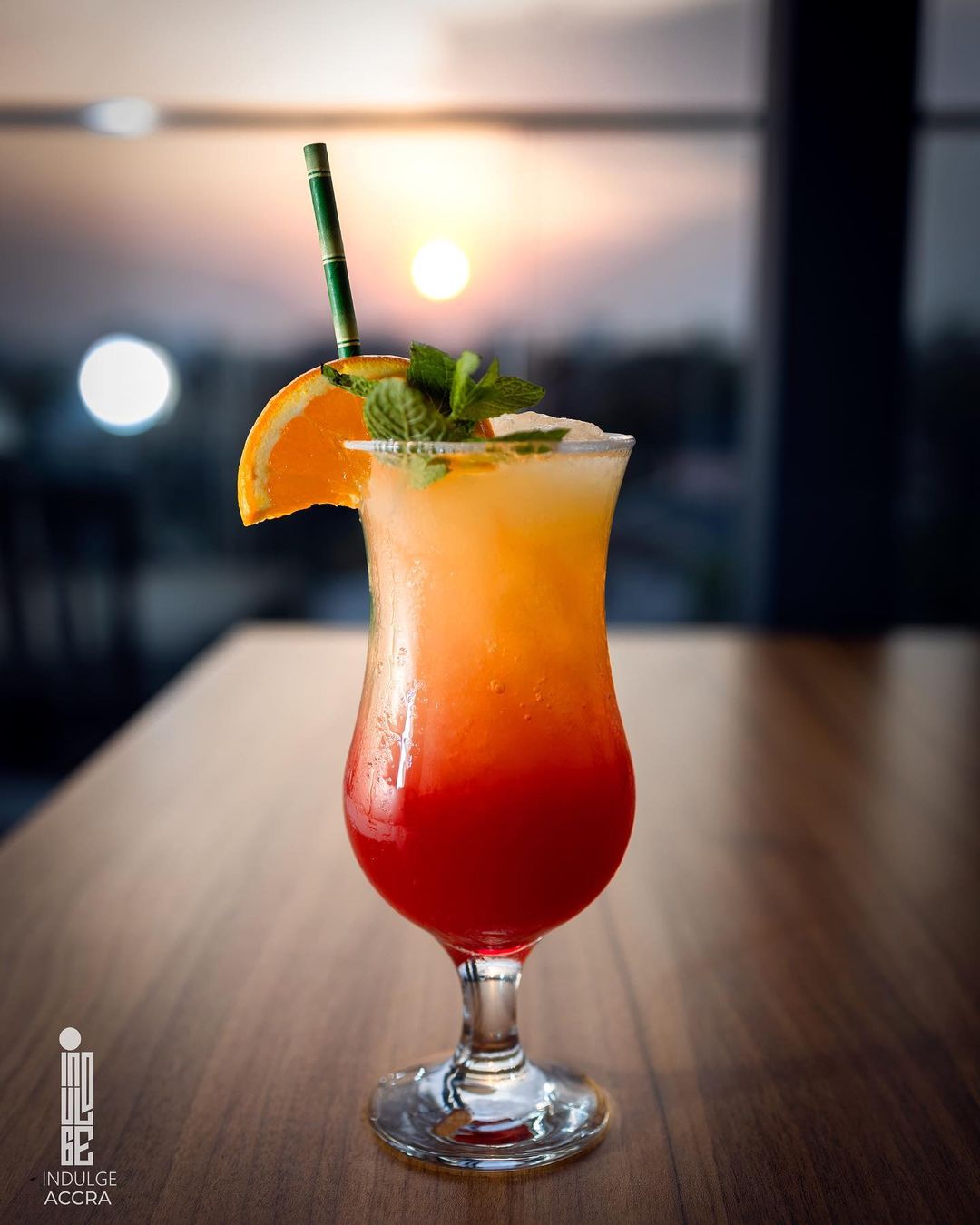 6. Indulge Accra
Indulge Accra, situated in the heart of Accra, is not just a restaurant; it's an opulent sanctuary for gastronomic delight. Within its lavish confines, patrons are welcomed to an extravagant dining experience that is simply unparalleled. The restaurant's interior exudes tasteful opulence and timeless class, creating an inviting atmosphere that beckons connoisseurs of fine cuisine and exquisite cocktails alike. Stepping into the bar area is akin to entering a world of liquid artistry. It's a place where libations become masterpieces, and the Raspberry Cruise cocktail stands as testament to this craft. With just the right balance of sweetness, it delights the palate in every sip. Equally impressive is the Wild cocktail, where the bold notes of ginger dance harmoniously, leaving a lasting impression on discerning taste buds. The culinary journey at Indulge Accra transcends mere dining; it's a symphony of flavors and aesthetics. The visual presentation of each dish is a feast for the eyes, and every plate is a canvas expertly adorned with the freshest and most flavorful ingredients. The menu, a culinary odyssey in itself, offers a diverse array of dishes that cater to even the most discerning palates. Begin your epicurean adventure with the Crunchy Calamari starter, a tantalizing prelude to the culinary delights that follow. The Creamy Seafood Pasta, adorned with a delightful aroma, is a sublime entrée that captures the essence of the sea. For those seeking a carnivorous indulgence, the T-bone Steak is a succulent masterpiece, cooked to absolute perfection, accompanied by creamy and velvety mashed potatoes. And, as the proverbial cherry on top, the strawberry-flavored Cheesecake beckons for dessert—a must-try that culminates the meal on a sweet and satisfying note. However, Indulge Accra is not just about culinary excellence; it is a haven of exceptional service. The staff, known for their warmth and attentiveness, elevate your dining experience to new heights. Wait times are pleasantly brief, and the staff willingly capture the moments against the backdrop of the restaurant's beautiful ambiance. Whether you're planning an intimate date night or a spirited gathering with friends, Indulge Accra provides the perfect backdrop. Its serene and inviting ambiance sets the stage for memorable evenings that resonate with the joy of good company and delectable cuisine. It's a place where every visit feels like a return to the comfort of home. Indulge Accra, with its array of delectable dishes, masterfully crafted cocktails, and unique atmosphere, is more than just a restaurant; it's a destination for crafting unforgettable memories and indulging in the finest life has to offer.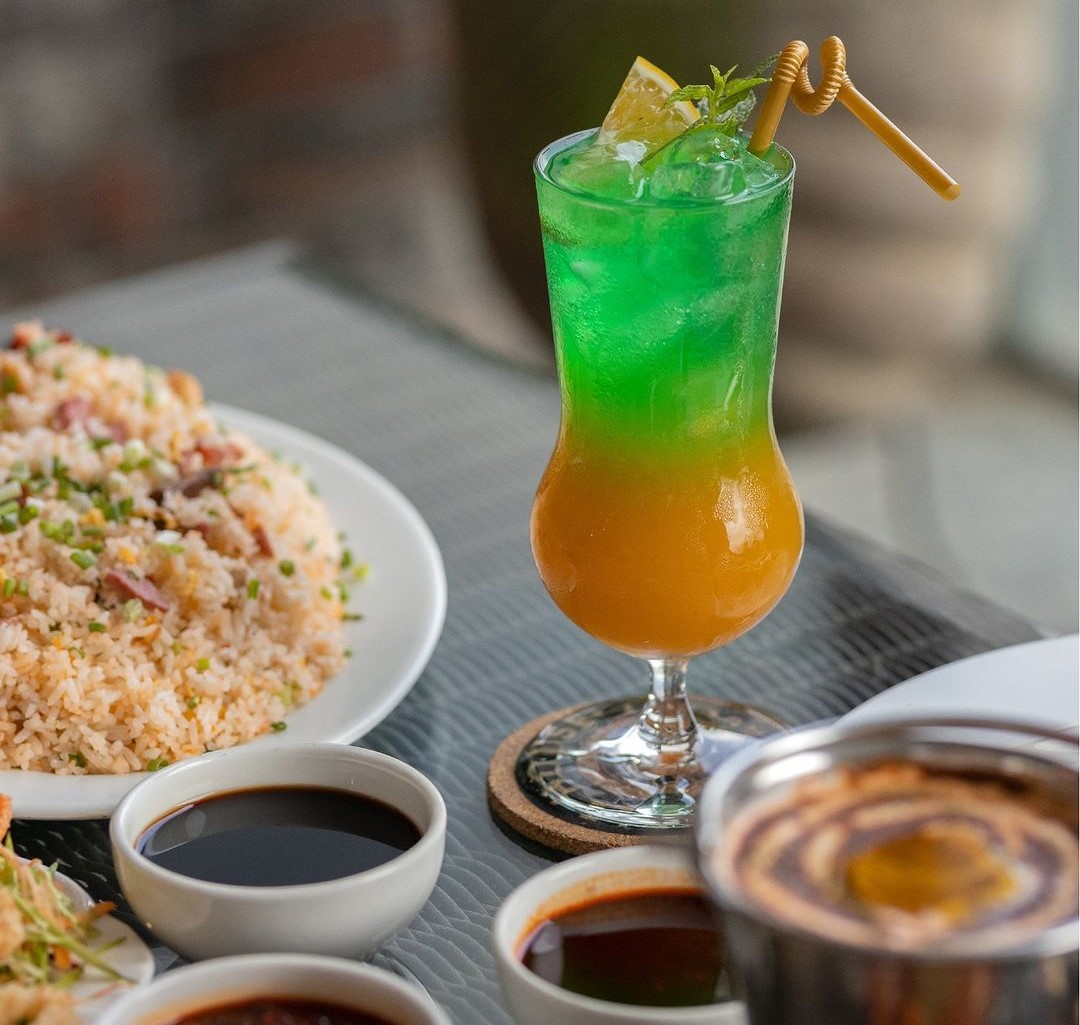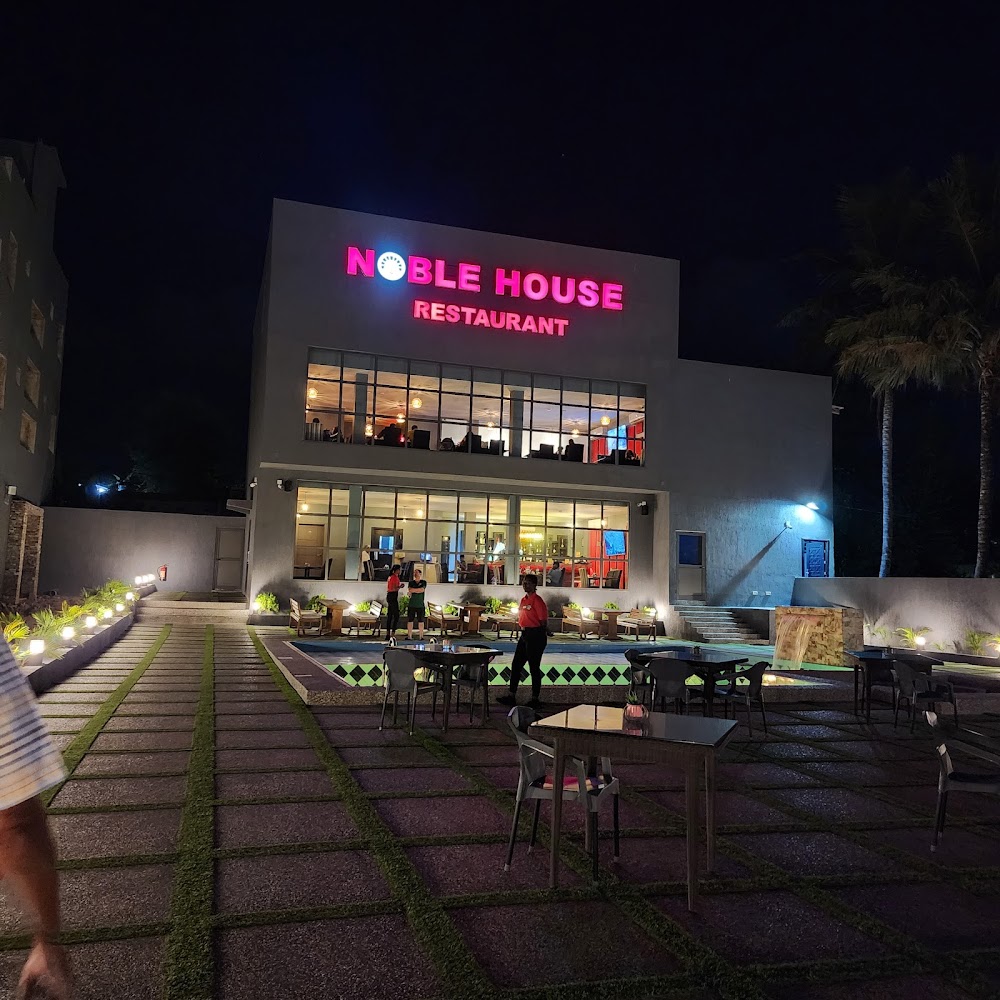 7. Noble House - Takoradi
Noble House - Takoradi, nestled in the heart of Takoradi, Ghana, is an exquisite dining establishment that beckons to friends, families, couples, and solo diners alike. Renowned for its tranquil and welcoming ambiance, this restaurant is the ideal setting for a romantic date night or a gathering with loved ones.  One of the standout features of Noble House - Takoradi is its impeccable customer service, delivered by a team of attentive and friendly staff who ensure your dining experience is nothing short of exceptional. As you peruse the menu, you'll find a tantalizing array of dishes catering to diverse tastes. Don't miss the chance to savor their signature butter chicken or immerse yourself in the flavors of their seafood fried rice. To elevate your dining experience, Noble House - Takoradi offers a selection of delectable cocktails, adding a touch of opulence to your evening. For those with a sweet tooth, the restaurant boasts an enticing ice cream parlour that boasts a delightful assortment of flavors. It's the perfect spot to indulge in a delectable sweet treat to round off your meal. What's more, Noble House - Takoradi offers reasonable prices and generously portioned servings, ensuring that you receive excellent value for your dining experience. In sum, a visit to Noble House - Takoradi promises a distinctive and unforgettable culinary journey that will leave you longing for a return visit. Your taste buds will thank you for this remarkable adventure in gastronomy.
Conclusion
Raise your glass to an unforgettable experience at these seven elite restaurants in Ghana, where the art of cocktail crafting reaches its zenith. These establishments have proven time and again to be the ultimate destinations for cocktail aficionados. With their dedication to innovation, impeccable service, and inviting ambiance, they redefine the cocktail culture in Ghana. So, whether you're a seasoned mixology enthusiast or simply seeking a refreshing drink, these venues stand as the unrivaled champions of the cocktail scene in Ghana. Here's to the artistry, innovation, and pure delight that await within these esteemed establishments, where every sip is a journey into the world of extraordinary flavors.
A final pun: Why did the cocktail apply for a job at these 7 elite restaurants in Ghana? Because it wanted to mix business with pleasure!
YOU MAY LIKE THIS