In recent years, social media platforms like Instagram have revolutionized the way we share our experiences and connect with others. One aspect that has gained immense popularity is food photography. Lagos, the vibrant city in Nigeria, is home to a plethora of stunning and aesthetically pleasing restaurants that are not only a delight for the taste buds but also provide the perfect backdrop for stunning Instagram shots. From unique interiors to breathtaking views, here are seven Instagram-worthy restaurants in Lagos that are truly a feast for the eyes!
7 Instagram-Worthy Restaurants in Lagos include:
Location: 1384 Tiamiyu Savage St, Victoria Island, Lagos.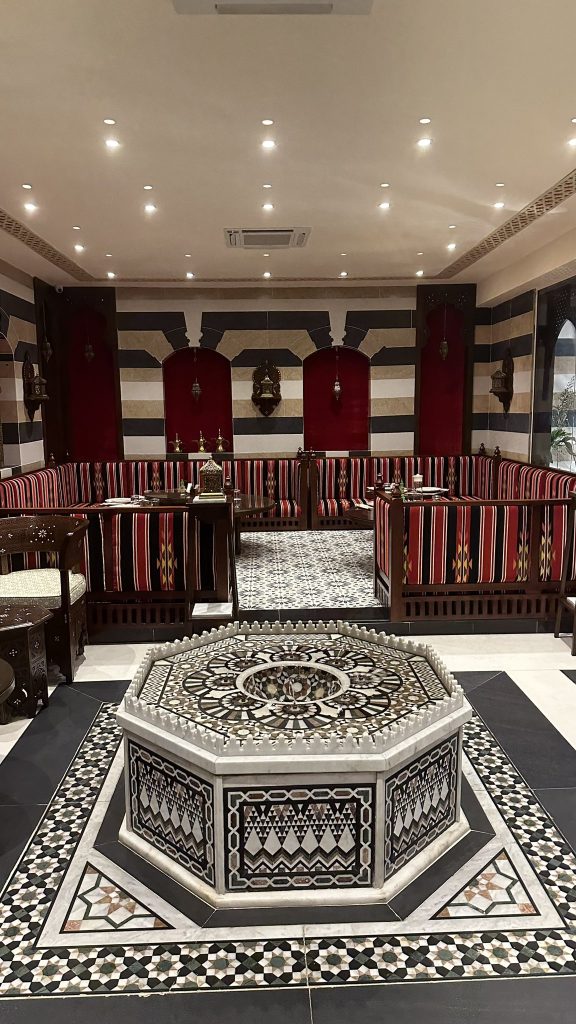 Nestled in the heart of Victoria Island, this restaurant transports you to a world of rich flavors and captivating Moorish architecture. Step inside and be instantly immersed in an exotic and enchanting atmosphere that is perfect for a remarkable dining experience. The distinctive decor features stunning Moorish architecture, intricate tilework, and warm lighting – all designed to create a sophisticated dining haven reminiscent of a Middle Eastern palace. As one of the most talked-about dining establishments in Lagos, Yasmine has received rave reviews from food critics and have quickly become a must-visit destination for locals and tourists alike.
Location: 19 Ologun Agbaje Street, Lagos.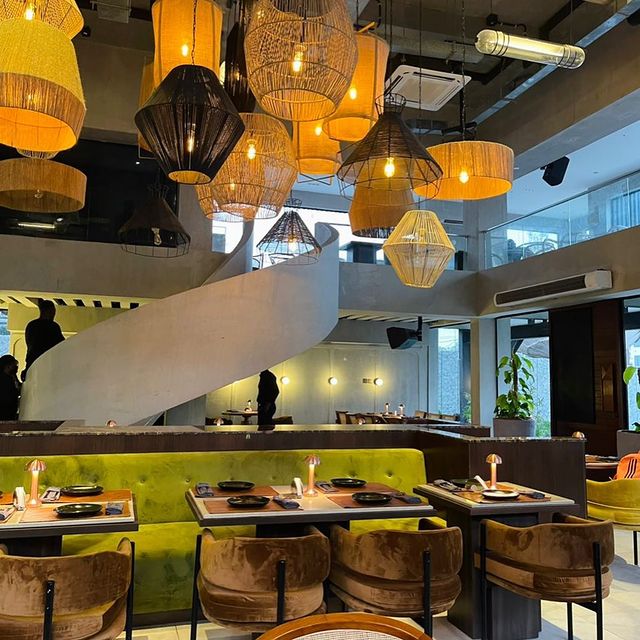 Slice Lagos is the perfect place for any occasion! Located in the bustling city of Lagos, Slice Lagos offers a sophisticated and luxurious dining experience. As soon as you walk through the door, you will be welcomed by the warm and inviting atmosphere of the restaurant. The interior is modern yet timeless, with beautiful lighting and a cozy atmosphere. Fine Dining experience is tailored to the highest standards. Whether you are celebrating an anniversary or hosting a business dinner, the staff at Slice Lagos will ensure that your experience is unforgettable. No matter what the occasion, Slice Lagos is the perfect place to enjoy a delicious meal and great atmosphere. From the inviting decor to the mouthwatering dishes, Slice Lagos promises to be a memorable experience.
Location: 60 Omorinre Johnson street, lekki phase 1, Lagos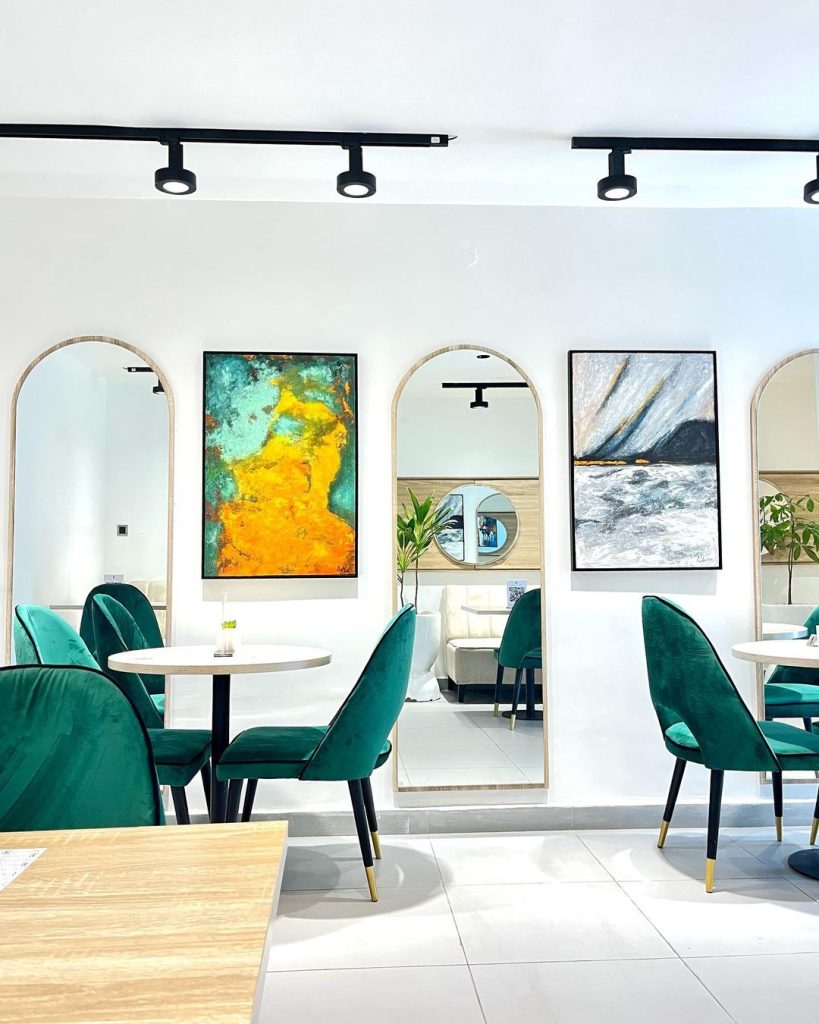 Crave Lagos, a captivating blend of English, Nigerian, and Continental flavors in Lekki's trendiest casual dining spot. A pretty small place but the ambience makes it one of the Instagram-worthy restaurants in Lagos. Savor the innovative Afro-continental cuisine, each dish crafted with a unique twist and the freshest, locally-sourced ingredients. Experience the vibrant ambiance and attentive service, where you'll leave craving more.
Location: 5, Ayinde Akinmade Street, Lagos.
A Stylish Oasis with Great food and Vibes. Café Mèsi, a unique restaurant in Lagos, Nigeria that offers Fine Dining and Outdoor seating options.
Café Mèsi in Lagos is not just a place to enjoy a delightful meal or a cup of coffee; it's a haven for Instagrammers seeking visually stunning settings. With its unique interior design, artful food presentations, cozy outdoor seating, artistic displays, and an Instagrammable corner, this café offers endless opportunities to capture those perfect Instagram shots. So, if you're looking to elevate your social media game and immerse yourself in an aesthetic experience, Café Mèsi should definitely be on your list of must-visit places in Lagos.
Location: 2, Ichie Chris Street Off Abeke Animashaun Off Bisola Durosinmi Etti/, Chris Madueke Lekki Phase 1, Lekki, Lagos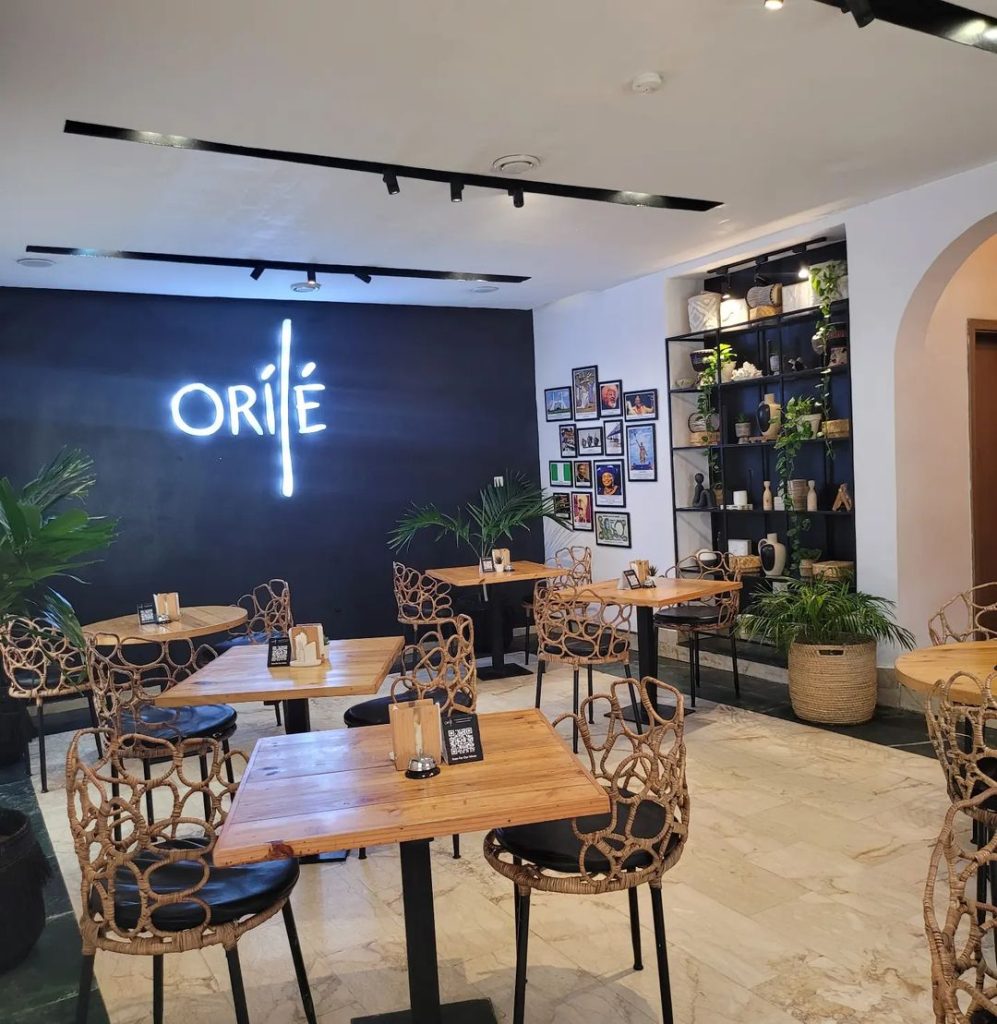 Orile Restaurant and Bar has undoubtedly carved a niche for itself as a must-visit destination for both food lovers and social media enthusiasts. Its blend of culinary excellence, captivating ambiance, stunning decor, and breathtaking views creates an irresistible setting for capturing and sharing unforgettable moments on Instagram. From the meticulously crafted dishes to the thoughtfully designed interior, Orile offers a truly immersive and visually striking experience that is deserving of its reputation as one of the Instagram-worthy restaurants in Lagos. So, if you're seeking a feast for the senses and a photo-worthy adventure, look no further than Orile Restaurant and Bar.
Location: 9 Osborne Rd, Ikoyi, Lagos and 864A Bishop Aboyade Cole, VIctoria Island, Lagos.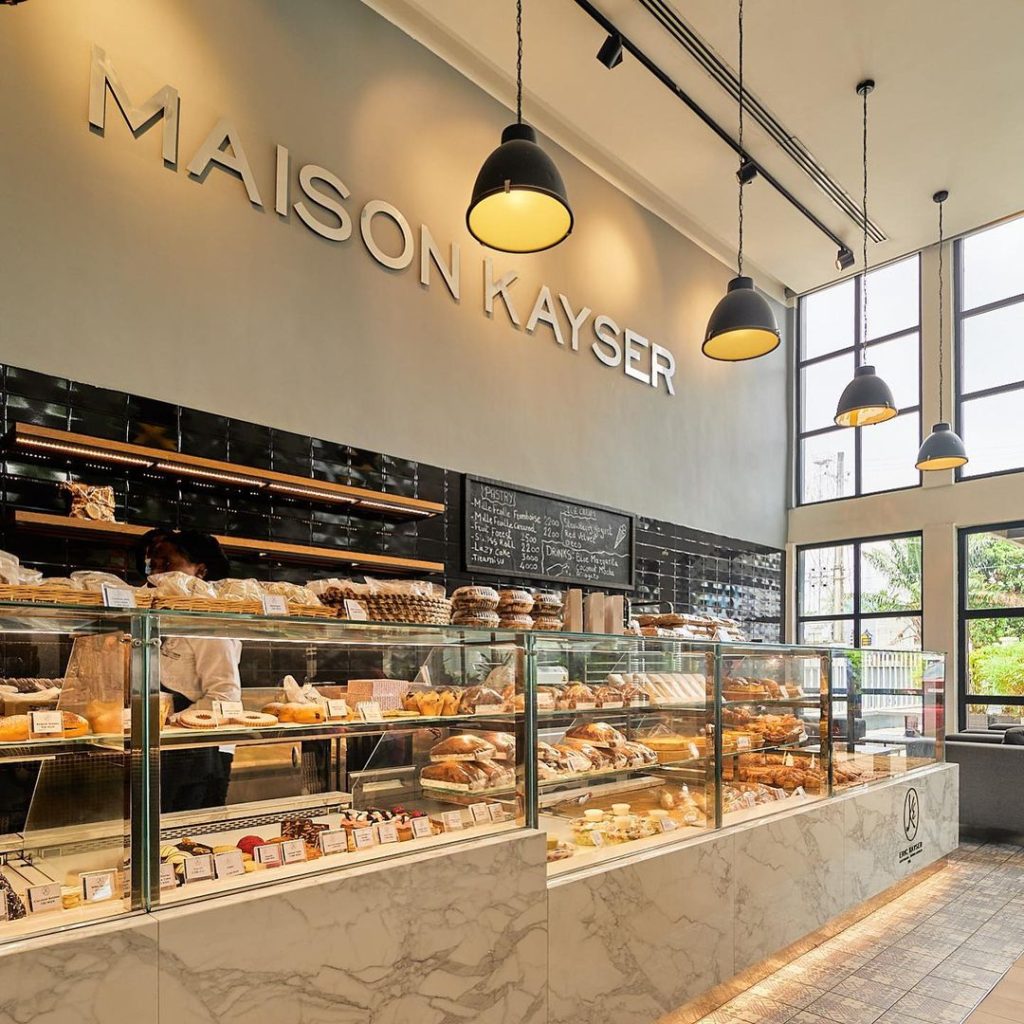 Eric Kayser Lagos has earned its reputation as an Instagram-worthy restaurant by combining culinary excellence with visually captivating delights. From its artisanal bakery offerings to its picture-perfect brunch creations, every dish is a work of art. The restaurant's thoughtfully designed interior provide the ideal setting for capturing memorable moments. Eric Kayser Lagos understands the importance of both taste and aesthetics, creating an immersive experience that is sure to impress both food lovers and social media enthusiasts. So, if you find yourself in Lagos and are seeking an Instagram-worthy dining experience, look no further than Eric Kayser, where culinary expertise and visual aligns.
Location: 8d Layi Yusuf Crescent, Off Admiralty Way, Lekki Phase 1.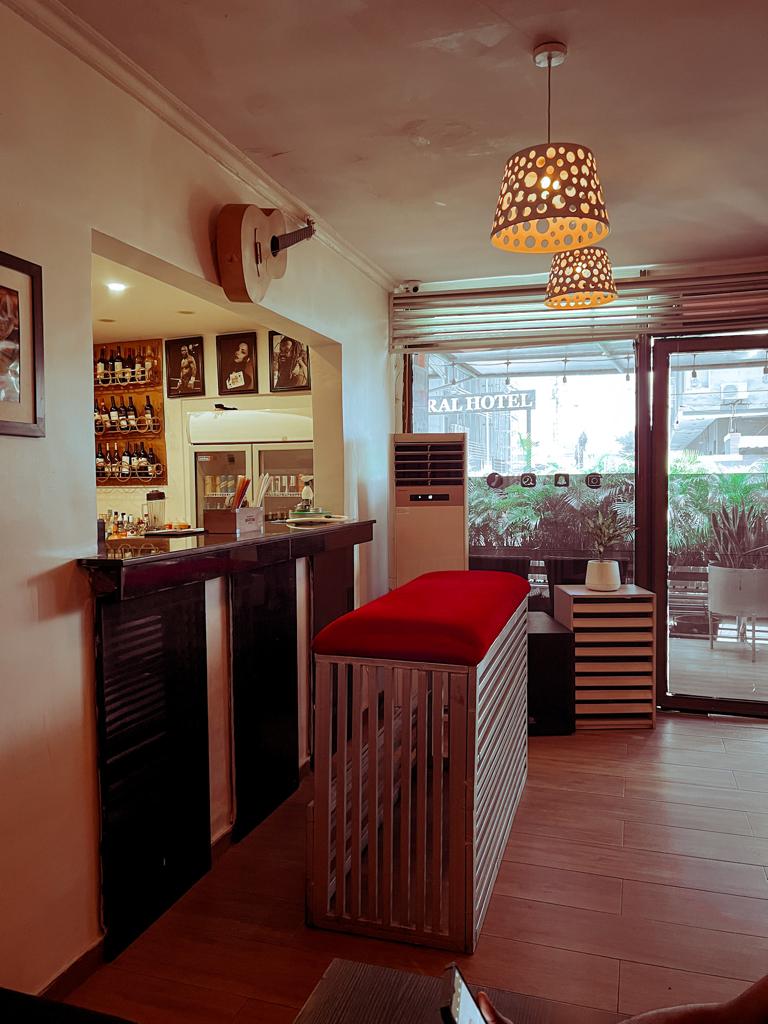 If you're looking for a unique dining experience in Lagos, look no further than Unusual Restaurant Lounge Bar and Grill. This one-of-a-kind restaurant offers a variety of Nigerian, Continental, and Intercontinental cuisine, making it the perfect spot for any occasion. Unusual Restaurant, Bar, Lounge & Grill is a testament to the fact that dining can be an adventure for all the senses. Its unconventional decor, quirky culinary creations, and unexpected surprises make it a haven for Instagram enthusiasts seeking extraordinary experiences and captivating photos. Whether you're snapping a shot of the eccentric decor, showcasing the mouthwatering dishes, or capturing the essence of the interactive features, Unusual provides endless opportunities to create Instagram-worthy content.
Lagos, the bustling metropolis on the shores of the Atlantic Ocean, is known for its dynamic cultural scene and diverse gastronomic offerings. From contemporary fine dining establishments to quirky cafes with a splash of artistic flair, this city has it all. In this age of social media, where a meal isn't complete without a well-lit photograph, these Instagram-worthy restaurants have crafted spaces that are picture-perfect, offering a delightful array of colors, textures, and design aesthetics that are bound to leave you reaching for your camera before you've even ordered your meal.
Other Instagram-Worthy Restaurants can be found here on Dinesurf.
OTHER POSTS YOU MAY LIKE