Love is in the air, and what better way to kindle the flames of romance than with an unforgettable dining experience? Ghana, with its rich culture and breathtaking landscapes, offers a host of enchanting restaurants that are tailor-made for couples seeking a dash of magic on their romantic rendezvous. From candlelit dinners with exquisite Ghanaian cuisine to serene waterfront views, these 8 irresistibly romantic restaurants in Ghana promise to set the perfect stage for unforgettable moments with your loved one. Whether you're celebrating a special occasion or simply craving quality time together, let's embark on a journey through some of the most alluring dining destinations Ghana has to offer.
7 Romantic Restaurants in Ghana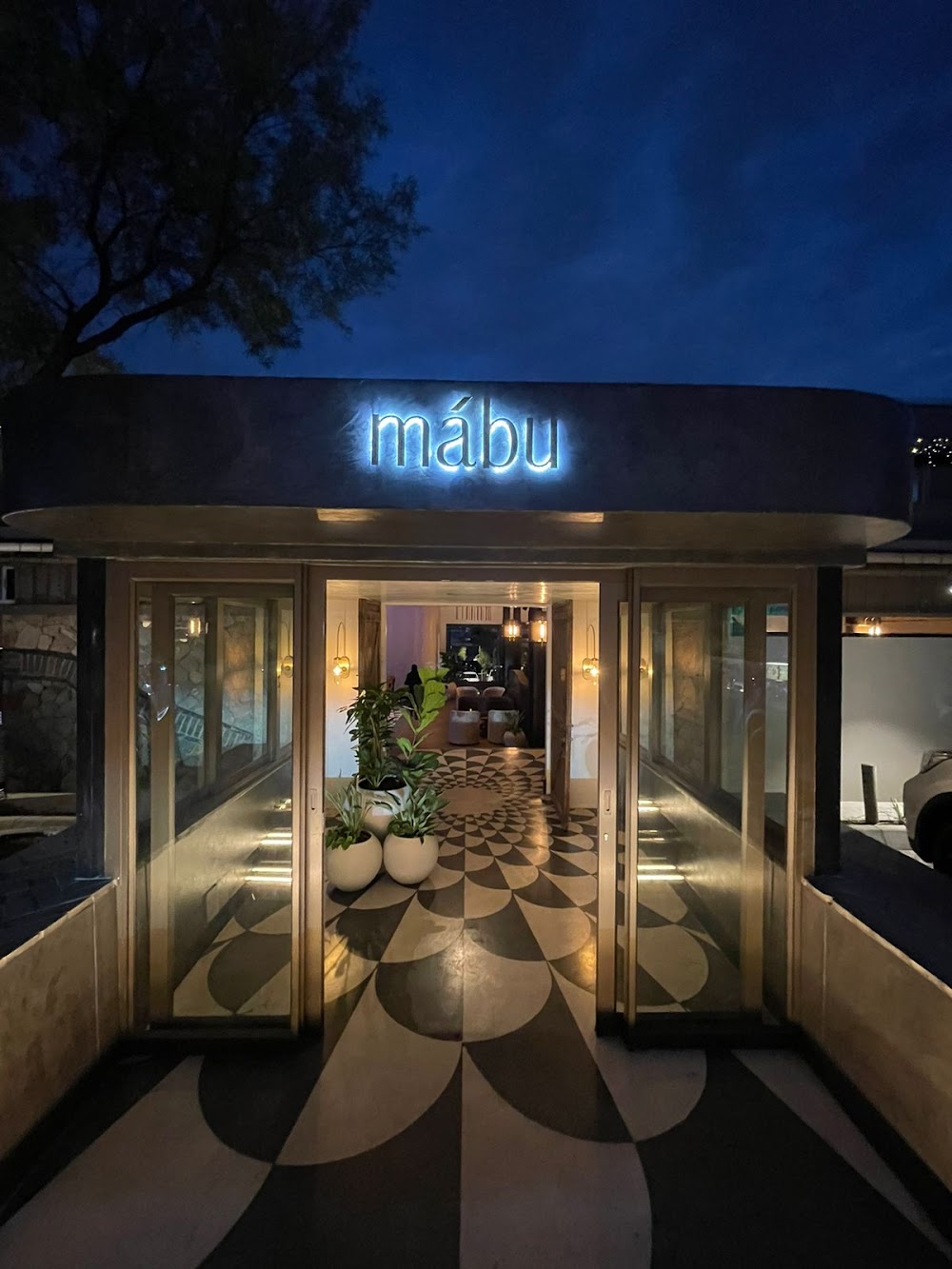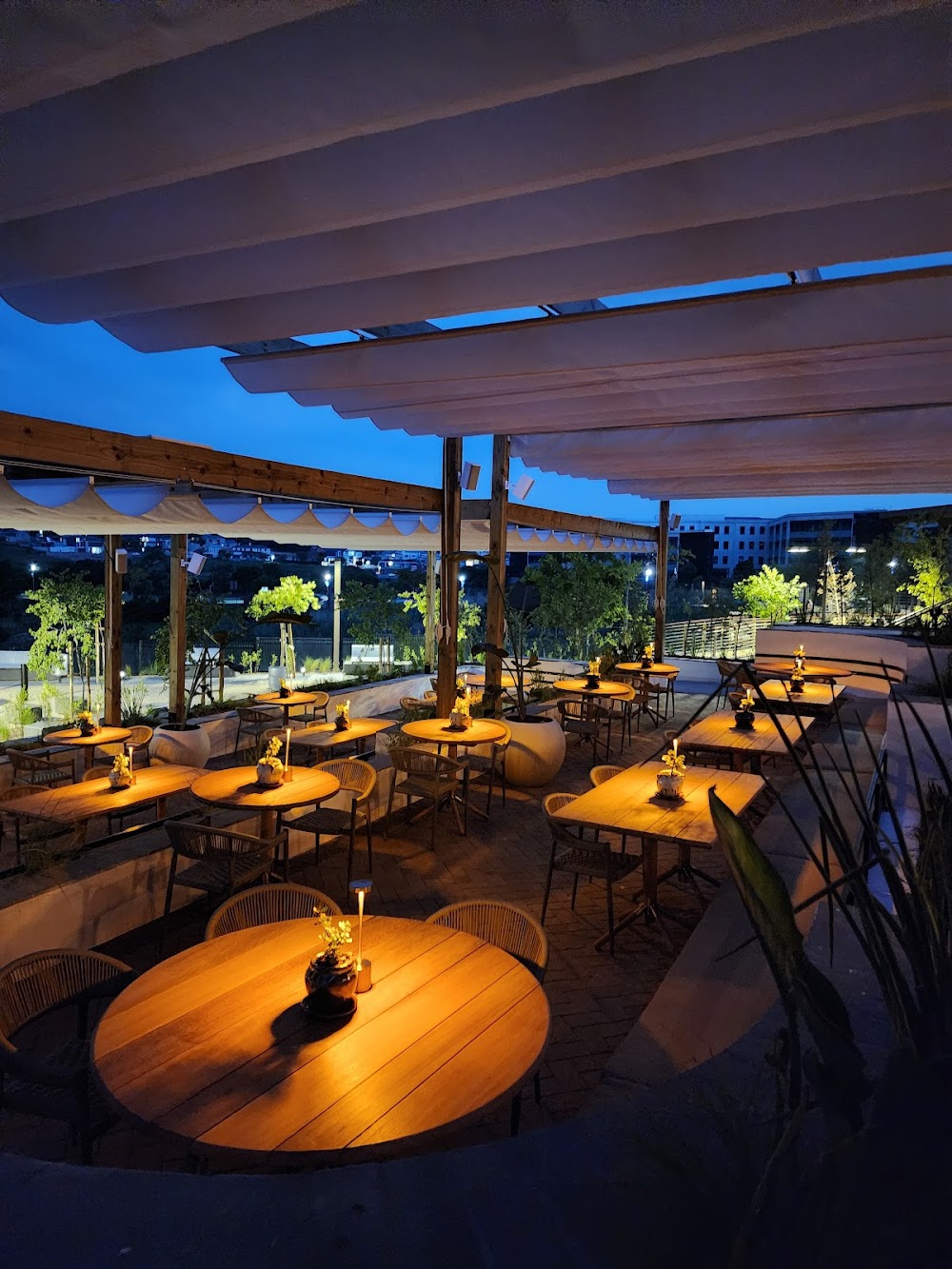 1. Mabu Restaurant
Mabu Restaurant, nestled within the serene Waterfall precinct, is the epitome of romantic elegance. This enchanting dining haven offers an unforgettable experience tailor-made for couples seeking to ignite the flames of passion. The moment you step inside, you'll be whisked away to a world of romance, thanks to its carefully curated decor and furnishings. At Mabu, the menu is a delightful journey of ever-changing flavors, ensuring that every visit is a unique and amorous adventure. Whether your palate desires something delightfully simple or wildly adventurous, there's a dish that will seduce your taste buds. Trust the attentive waitstaff to suggest dishes and libations that will elevate your romantic interlude. For an extra touch of intimacy, consider reserving the private mezzanine area when celebrating special occasions with your beloved. Mabu's ambiance, accentuated by its excellent acoustics, creates an atmosphere of tranquility and refinement, providing the perfect backdrop for cherished moments together. Whether you're savoring a romantic date night, sharing an intimate family dinner, or commemorating a special birthday, Mabu sets the stage for love to blossom. The warm and accommodating staff ensures your every need is met, allowing you to relax and focus on each other. Indulge in tantalizing cocktails and decadent desserts, and make sure to explore the captivating outdoor area, adding a touch of enchantment to your romantic escape. Experience the unique allure of Mabu today, where romance takes center stage.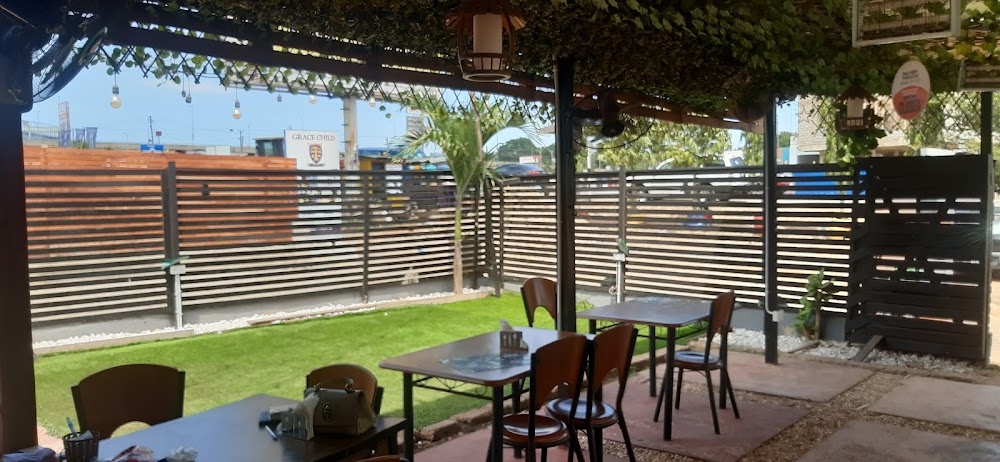 2. Chrismaison Restaurant
Located in the heart of Accra, Ghana, Chrismaison stands as an enchanting restaurant that specializes in crafting romantic dining experiences. This culinary haven is where lovebirds come to create lasting memories. Upon entering, guests are greeted with a genuine warmth from the hospitable staff, setting the stage for a magical evening. Chrismaison takes pride in serving not just meals, but edible love stories, ensuring that every morsel bursts with a symphony of freshness and flavor. The menu is a symphony of tastes designed to captivate every palate. From the soul-soothing jollof and noodles to the succulent grilled Tilapia and Banku, each dish is a delightful journey for the senses. However, it's the unforgettable fried rice and spicy wings that truly steal the show, offering an irresistible blend of flavors and textures. Conveniently situated and easily accessible, Chrismaison provides the ideal setting for an intimate and romantic date night. With its cozy ambiance, delectable cuisine, and impeccable customer service, it promises an unforgettable dining experience. Whether you're looking to rekindle the flames of love or celebrate a special occasion, Chrismaison beckons as the ultimate destination where romance and flavor unite.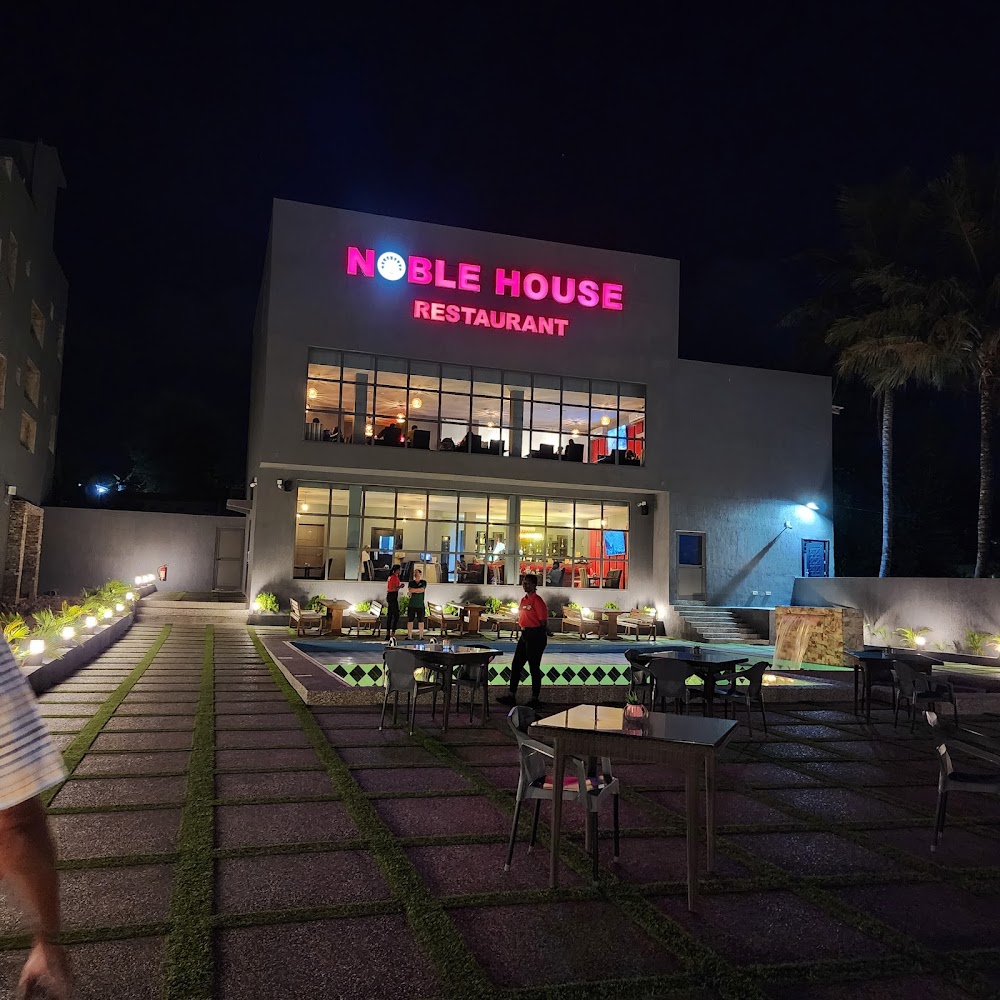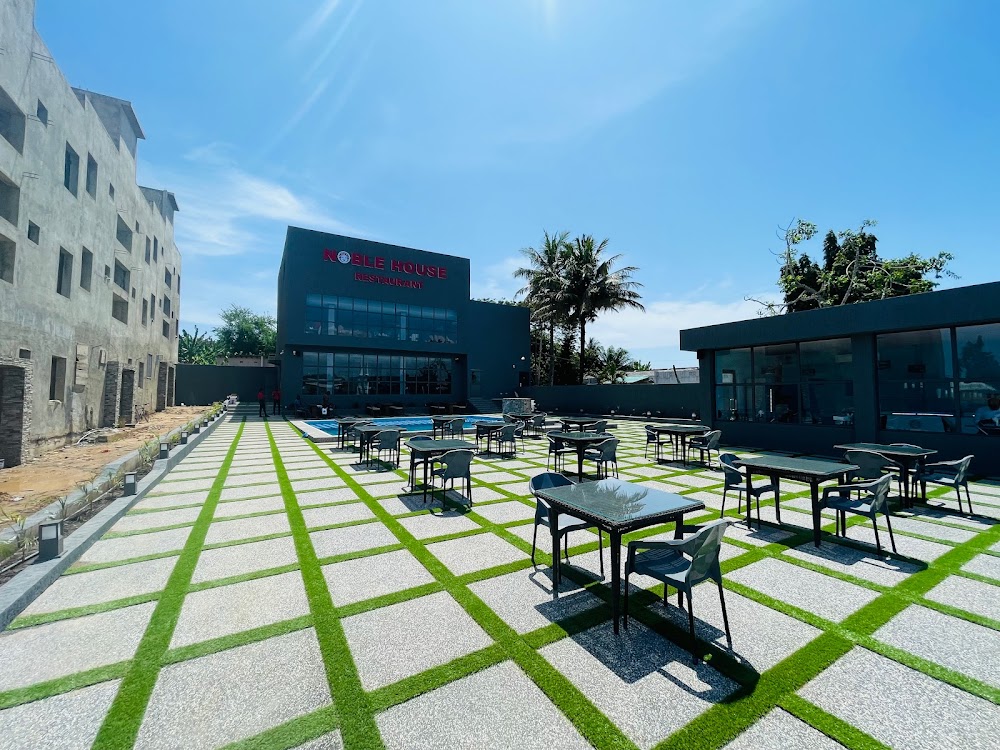 3. Noble House - Takoradi
Noble House - Takoradi, nestled in the heart of Takoradi, Ghana, is an enchanting haven designed to kindle romance and create unforgettable memories. A place where love blossoms, it beckons to friends, families, and couples alike, offering an ideal setting for an amorous rendezvous. As the sun sets and stars begin to twinkle, Noble House - Takoradi transforms into the perfect destination for a romantic date night. The ambiance exudes serenity, drawing you and your beloved into an intimate cocoon of enchantment. The restaurant's attentive and hospitable staff add a touch of magic, ensuring every moment is filled with warmth and care. The menu is a symphony of flavors, catering to all palates. From their renowned butter chicken to the tantalizing seafood fried rice, each dish is a culinary masterpiece waiting to be savored. To elevate your experience, tantalizing cocktails are available, adding a luxurious note to your evening. For a sweet ending to your romantic escapade, Noble House - Takoradi boasts an ice cream parlour with an array of delectable flavors, providing the perfect indulgence for couples with a sweet tooth. And the best part? The prices are as delightful as the portions are generous, offering excellent value for your memorable evening. Make your way to Noble House - Takoradi, where romance takes center stage, and let it be the backdrop for an unforgettable dining experience that will etch itself into your hearts forever. You'll leave with cherished memories and no regrets, only the desire to return for more.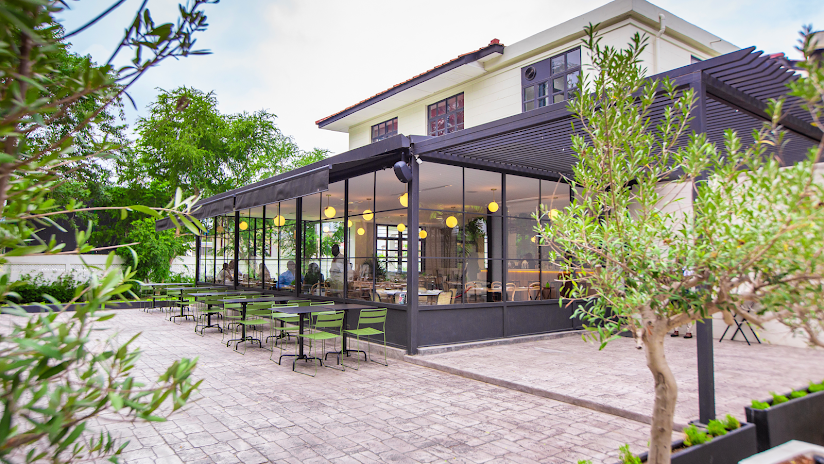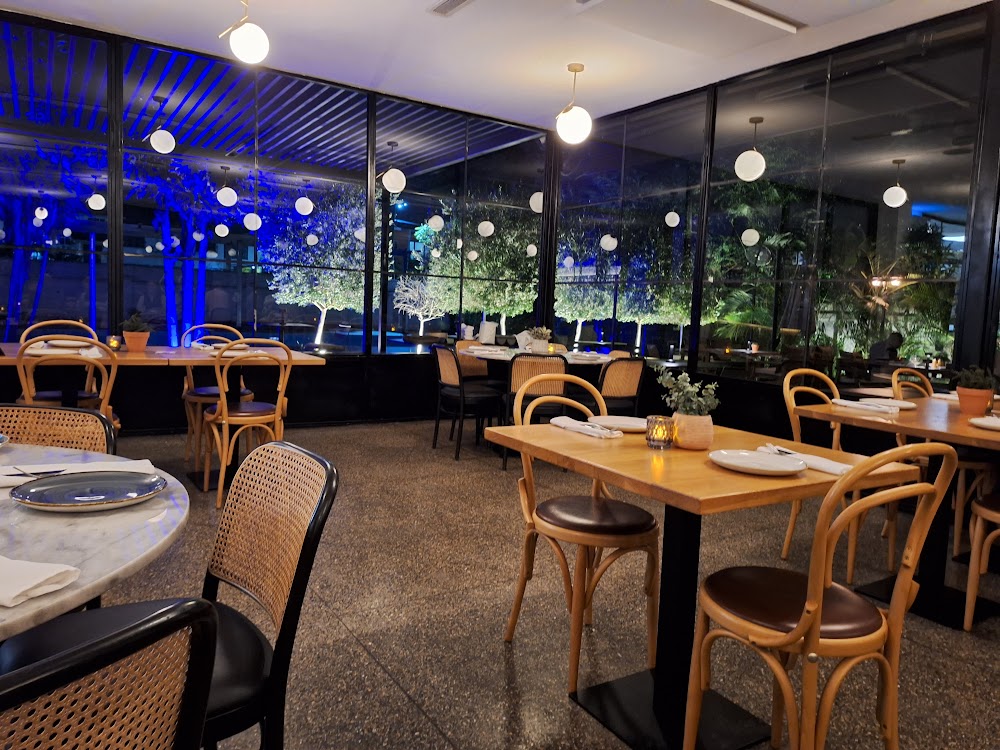 4. Pomona
Pomona, situated in the heart of Accra, is an enchanting dining destination designed to kindle romance and create lasting memories. This exceptional restaurant offers an intimate ambiance that's perfectly tailored for couples in search of an unforgettable romantic experience. Whether you're planning a special evening with your beloved or celebrating an anniversary, Pomona's cozy and inviting atmosphere sets the stage for a night filled with love and enchantment. At Pomona, customer service is not just exceptional; it's an art form. The staff is renowned for their warm and gracious hospitality, ensuring that every moment spent here is truly magical. They go the extra mile, even joining in on cake-cutting during special occasions like birthdays, adding a delightful touch to your romantic experience. However, it's not just the service that sets Pomona apart. The menu is a culinary masterpiece, featuring Italian-inspired dishes and expertly crafted cocktails that transport you to a world of exquisite flavors. From sumptuous lasagna to delectable calamari, each dish is prepared with meticulous attention to detail. The succulent chicken that accompanies the pasta dishes is a testament to the chef's dedication to flavor perfection. As you and your loved one savor every bite, Pomona's enchanting ambiance enhances the romantic atmosphere. Imagine a terrace overlooking a tranquil pool that sparkles like stars in the night sky—it's the perfect backdrop for your romantic dinner, where every look becomes a shared secret and every touch is an expression of love. In summary, Pomona in Accra isn't just a restaurant; it's a sanctuary for romance. With its intimate ambiance, tantalizing drinks, and divine cuisine, it's the ultimate destination for couples seeking an unforgettable, romantic experience. The world-class customer service ensures that you and your partner feel like royalty, making every moment spent at Pomona a cherished memory of love and togetherness.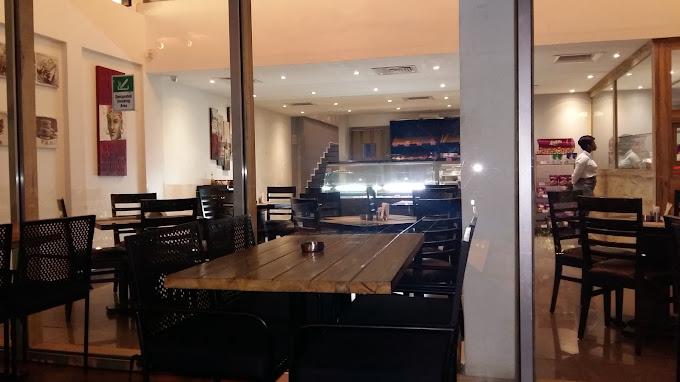 5. La Galette Grill
La Galette Grill, found in the heart of Accra, Ghana, invites couples to savor a uniquely romantic dining experience. This enchanting establishment goes beyond being merely a restaurant; it's a captivating haven where affection thrives and gourmet pleasures tantalize the senses. Upon entering, a warm and gracious staff, including attentive waiters committed to your every need, extends a heartfelt welcome. The restaurant's contemporary decor creates an intimate and inviting atmosphere, setting the stage for a cozy and romantic rendezvous. With seating options available both upstairs and downstairs, La Galette Grill offers captivating vistas that complement your romantic tête-à-tête. Here, you and your partner can relish each other's company while being captivated by the scenic surroundings. The menu is a delightful symphony of flavors, featuring a diverse array of dishes that cater to every palate. From indulgent milkshakes to irresistible Lebanese sandwiches, and from mouthwatering pizzas to a delectable assortment of desserts such as cheesecakes, red velvet creations, and strawberry Oreo pastries, every dish is meticulously prepared using only the finest ingredients. In essence, La Galette Grill transcends the conventional dining experience to offer a romantic retreat in Accra's heart. With a gracious staff, an ambiance exuding comfort, and a menu that celebrates culinary excellence, this is where romance finds its perfect gastronomic partner. Regardless of your cravings, La Galette Grill promises an unforgettable romantic sojourn for you and your cherished companion.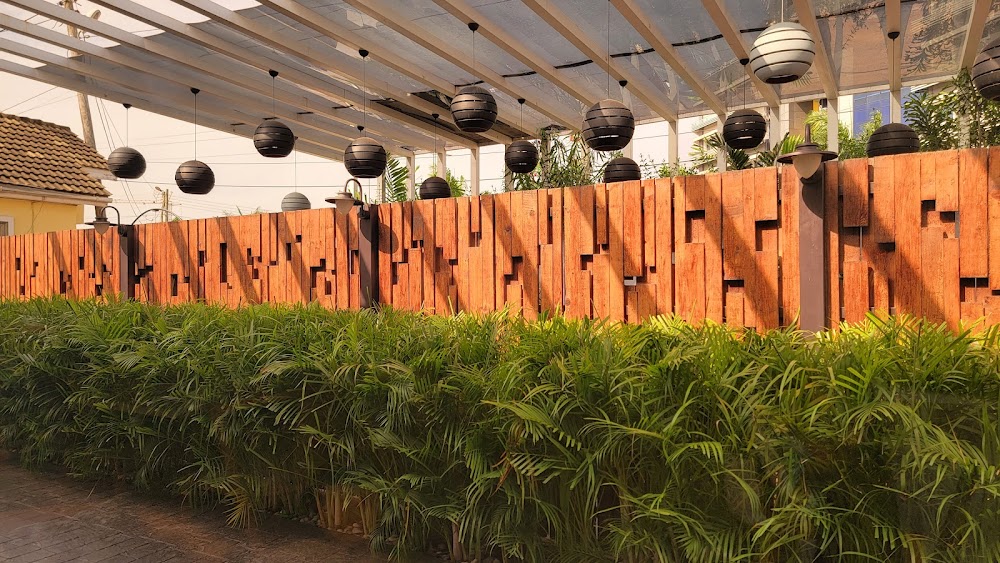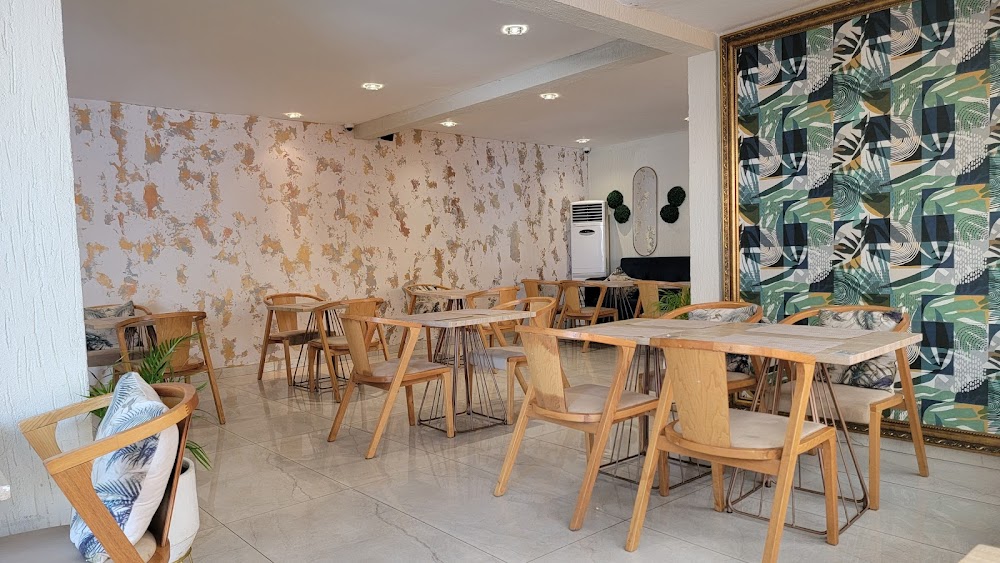 6. East End Bistro
East End Bistro in Accra is the epitome of romance. This charming restaurant welcomes couples into an atmosphere of sophistication and class, making it the ideal spot for a memorable date night. With a doorman and a welcoming waiting staff, you'll feel like royalty as you step inside. The outdoor seating, illuminated by candlelight from 5 pm, sets a romantic tone, while the modern interior décor adds a touch of elegance. The menu offers a wide range of options, from affordable to extravagant, ensuring there's something for every couple's taste. At the bar, you can savor a variety of cocktails, from the enchanting Blueberry Smash to the exotic Tropical Fruit Punch. The attentive staff is always on hand to help you choose the perfect meal, and the food is simply delicious. Try the crispy deep-fried calamari, heavenly coconut rice, and creamy mashed potatoes. Don't forget to indulge in the East End Brownie for dessert. This restaurant is known for its fantastic service, and they're even willing to pull off surprises for special occasions. In a nutshell, East End Bistro is the ultimate destination for a romantic date night, offering great food, impeccable service, and a dreamy ambiance. Whether you're celebrating love or friendship, it's the perfect spot.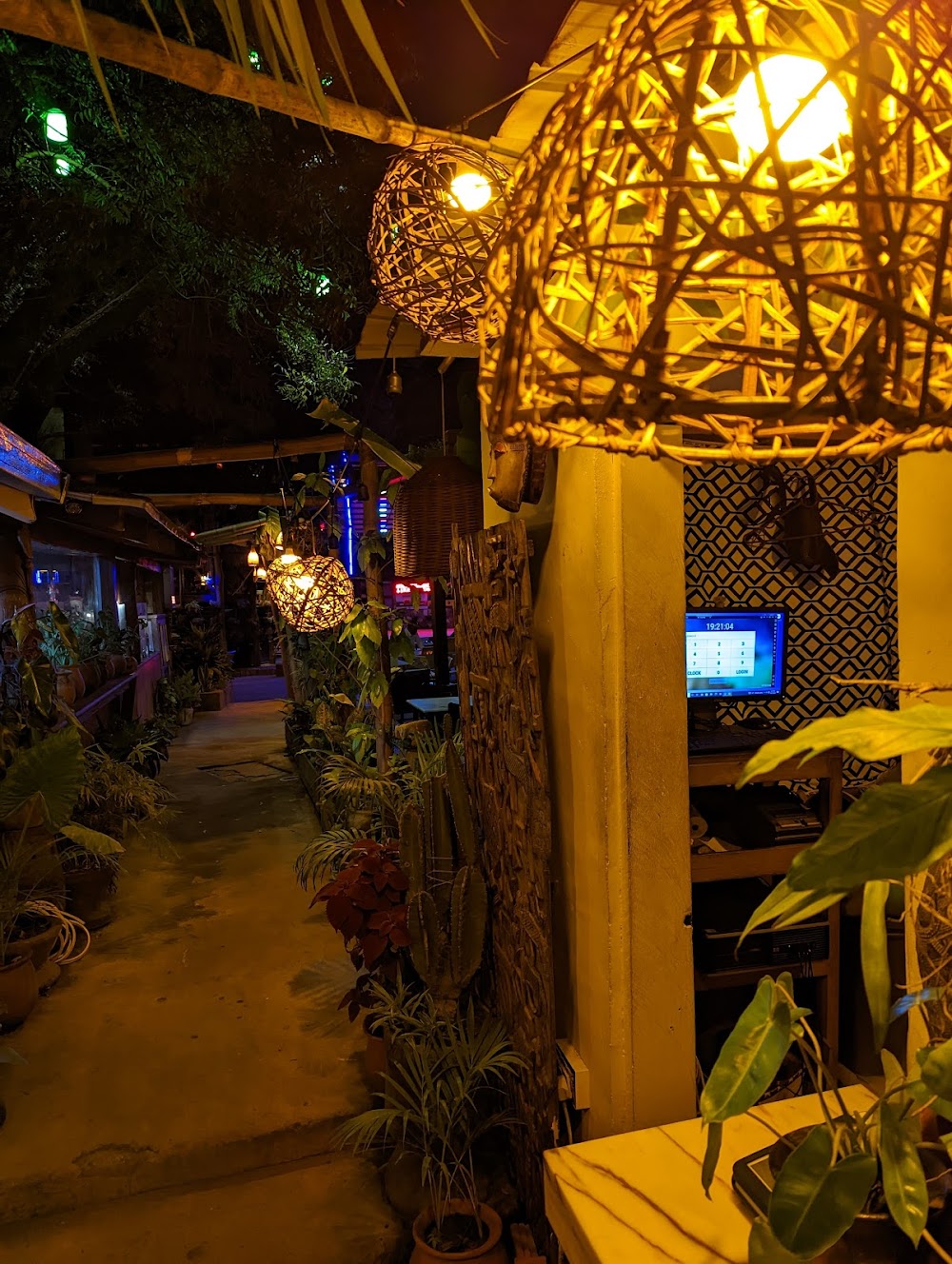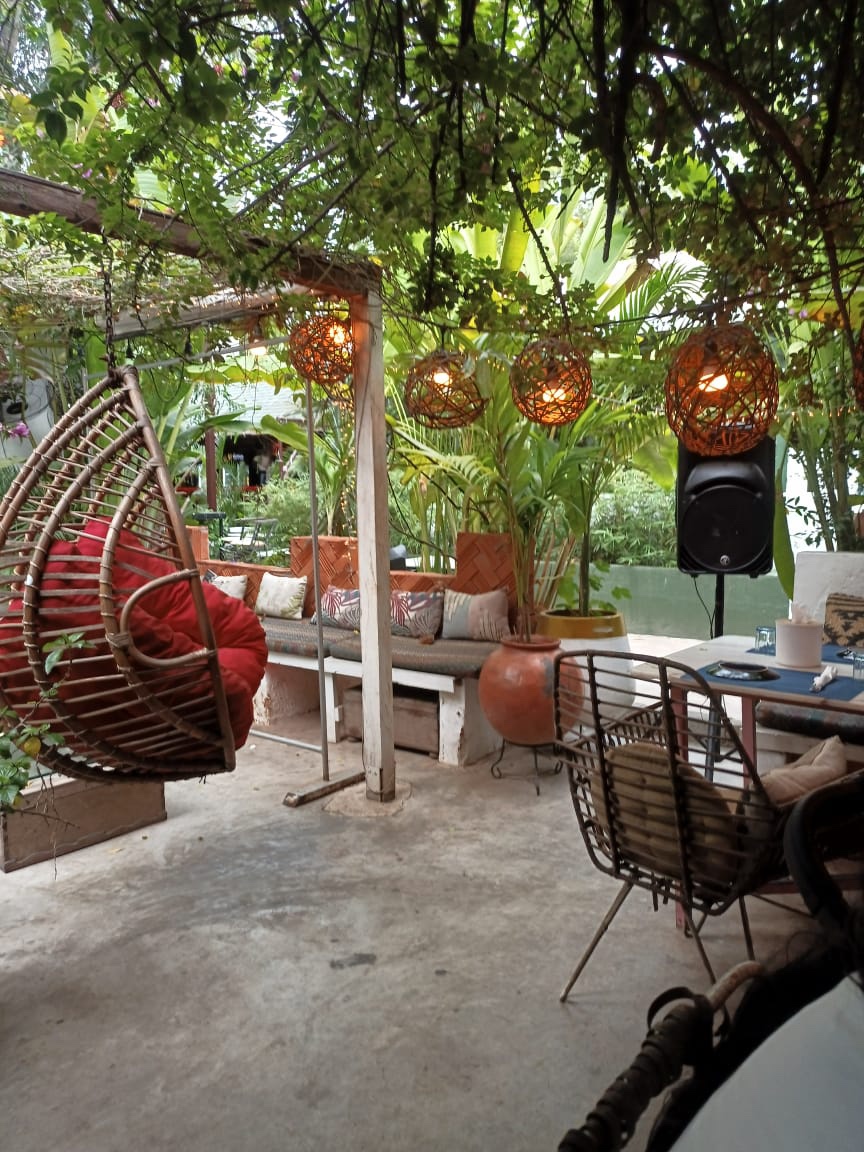 7. Bella Afrik Restaurant
Indulge in the essence of romance at BELLA AFRIK Authentic Italian Restaurant & Wood Fire Pizza, nestled in the heart of Accra. This charming establishment isn't just a restaurant; it's an enchanting haven for couples seeking a romantic escape. With its warm and intimate ambiance, BELLA AFRIK is a sanctuary for those special moments with your beloved. Stepping inside, you'll be captivated by the unique and authentic Italian decor, which infuses an extra touch of romance into the air. On weekends, the restaurant comes alive with the melodies of live music, creating an even more romantic atmosphere. But it's not just the ambiance that sets BELLA AFRIK apart—it's the exquisite Italian cuisine. From wood-fired pizzas that melt in your mouth to sumptuous pasta dishes and delectable seafood creations, every bite is a taste of Italy's culinary passion. Each dish is carefully crafted using the freshest, high-quality ingredients, ensuring an explosion of flavors that will sweep you and your partner off your feet. The attentive and welcoming staff at BELLA AFRIK understands the art of hospitality, ensuring your every need is met as you savor your romantic journey through the menu. What's more, the prices are not only reasonable but also a steal considering the culinary experience you'll have. Whether it's a quiet dinner for two, a celebration of love, or a spontaneous romantic escape, BELLA AFRIK is the ultimate destination. From the inviting ambiance to the delectable dishes, every aspect is designed to ignite and celebrate the flames of romance. Immerse yourself in the taste of Italy and create cherished memories at BELLA AFRIK Authentic Italian Restaurant & Wood Fire Pizza.
Conclusion
Inspired by love, these 7 romantic restaurants in Ghana are ready to set the stage for your perfect date night. From cozy candlelit corners to delicious culinary delights, each venue is a promise of unforgettable moments shared with your special someone. So, whether it's a first date or a milestone celebration, let these enchanting spots in Ghana be the backdrop to your love story. Here's to romance, good company, and the magic of these irresistible restaurants.
Will you be checking out these romantic restaurants in Ghana?
YOU MAY LIKE THIS