Embarking on a culinary adventure often leads us to bustling city centers and well-known dining establishments, but sometimes, it's the hidden gems that truly capture the essence of a place's unique flavors and charm. In the bustling metropolises of Lagos and Abuja, where culinary diversity thrives, we invite you to venture off the beaten path and discover the "7 Ultimate Hidden Gems Restaurants." These establishments may not always be in the spotlight, but they offer exceptional dining experiences that promise to tantalize your taste buds and leave an indelible mark on your gastronomic journey through Nigeria's vibrant restaurant scene. Join us as we unveil these culinary treasures, waiting to be explored by discerning food enthusiasts like you.
7 Ultimate Hidden Gems Restaurants in Lagos/Abuja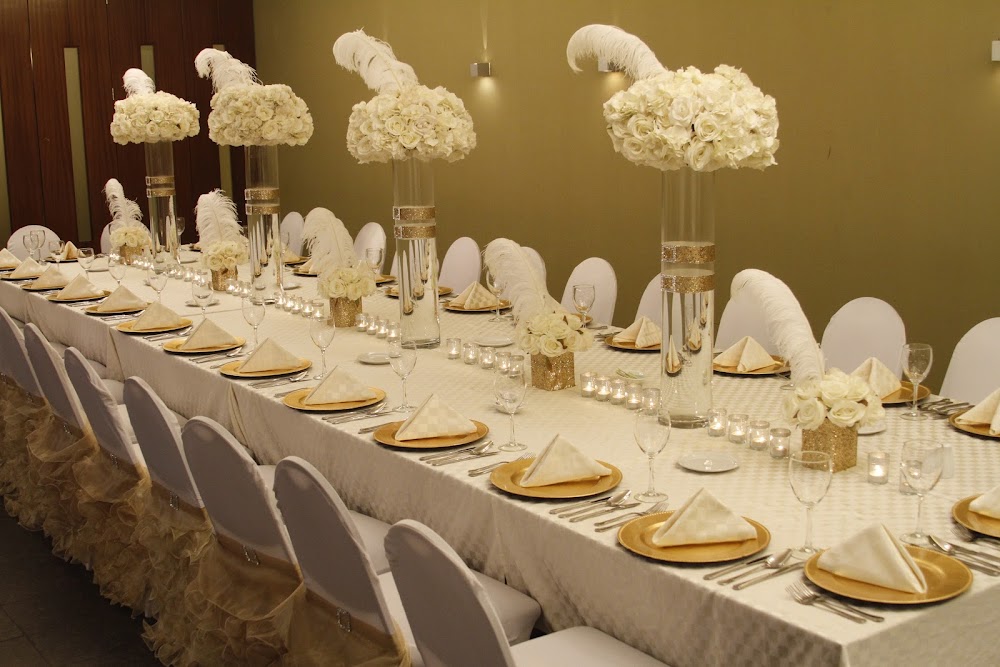 1. Dunes Continental
Nestled within Abuja, Nigeria, Dunes Continental stands proudly as a hidden gem awaiting your discovery. As you step foot into this remarkable establishment, its dedication to quality becomes immediately evident. The interiors, impeccably clean and tastefully laid out, will capture your attention, while the welcoming and attentive staff will make you feel right at home. Dunes Continental boasts an extensive menu that spans a wide spectrum of flavors, offering everything from suya to pastries and ice cream. This diversity ensures that every palate is catered to, making it a culinary haven for all. Yet, it's the restaurant's ambiance that truly sets it apart. The glittering decor, featuring genuine elements of opulence, exudes sophistication and provides a serene and meticulously organized space for relaxation and enjoyment. The food at Dunes Continental is nothing short of exceptional. Their pastries and ice cream are renowned as some of the city's finest, and the suya is an absolute must-try. Each dish is meticulously crafted from fresh, carefully selected ingredients, prepared with utmost care and attention to detail. In conclusion, Dunes Continental is not just a restaurant; it is a hidden gem that offers an unparalleled dining experience. Its unwavering commitment to cleanliness, a diverse menu, and uncompromising quality establish it as one of the city's top culinary destinations. Whether you seek a tranquil evening out or an exhilarating culinary adventure, Dunes Continental is the perfect spot to savor, relax, and indulge in Abuja's finest dining.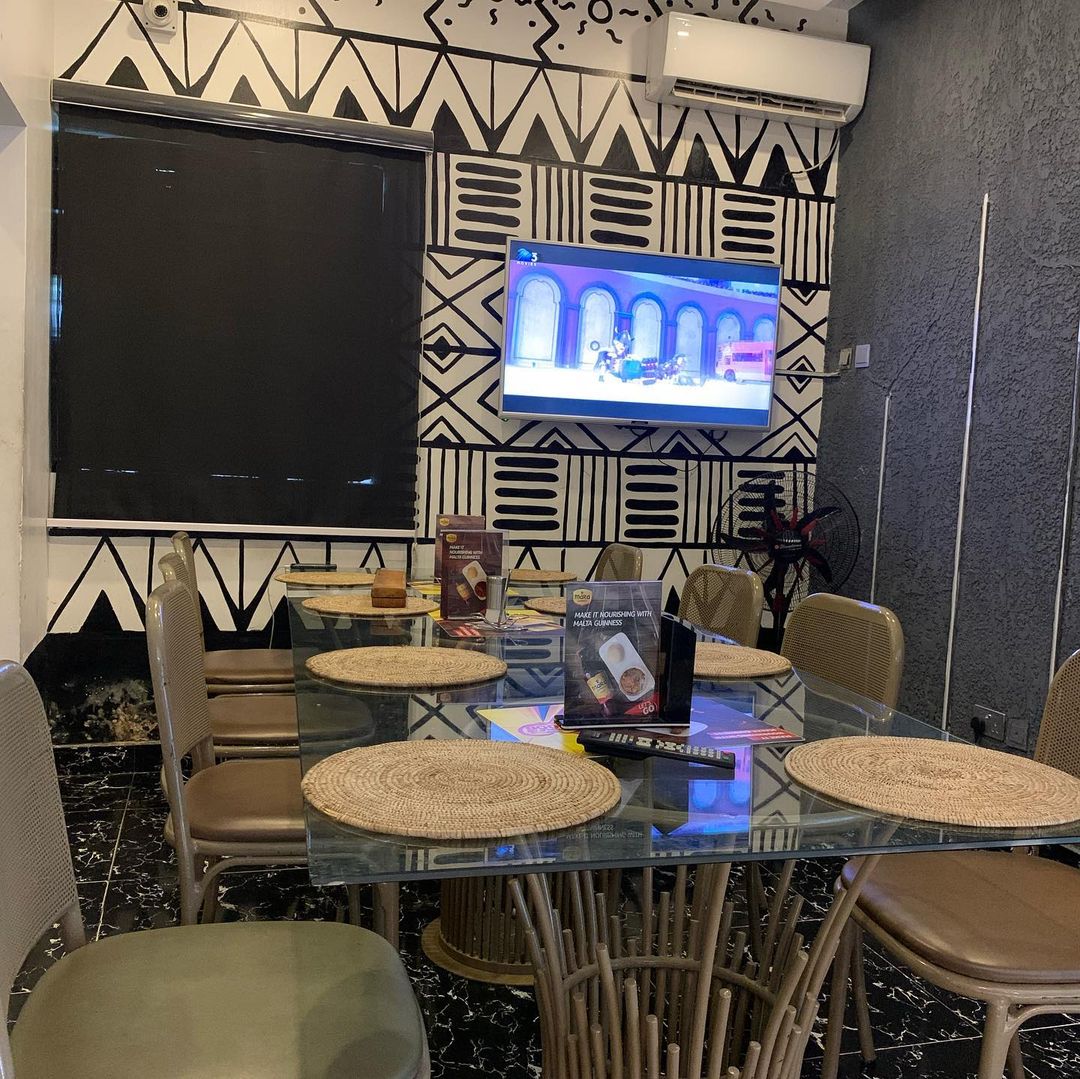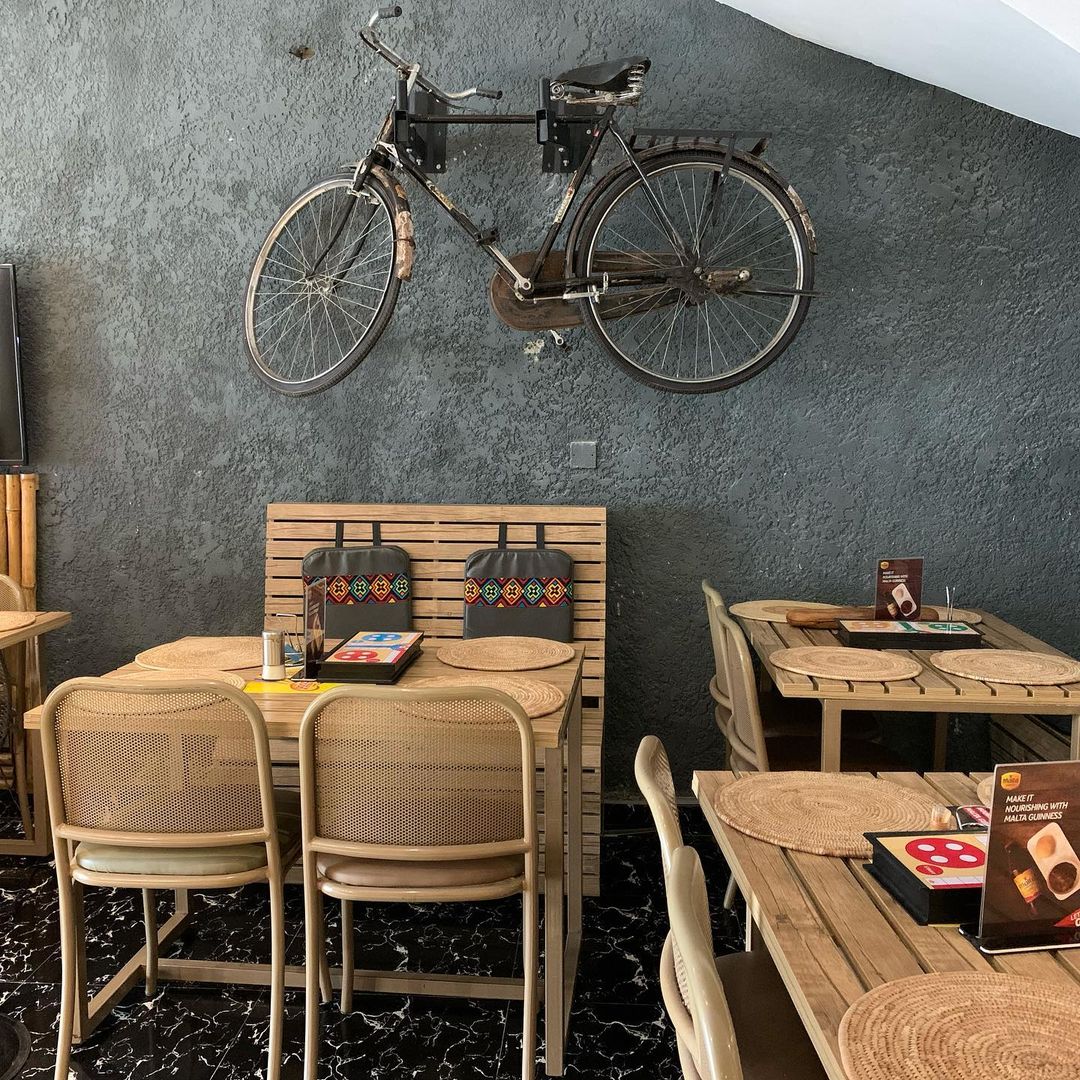 2. Kos Lagos
Concealed within the vibrant tapestry of Lekki, Lagos, you'll stumble upon a hidden gem known as KosLagos. This unassuming quick-service restaurant weaves together the intricate threads of art and exquisite African cuisine, inviting you to embark on a journey celebrating the vibrant flavors of Africa. As you cross the threshold of KosLagos, prepare to be enchanted by the bustling energy of Lagos, where the fragrant spices and fresh herbs in the air whet your appetite. Upon entering, you'll be greeted by an intimate and rustic bar & lounge, thoughtfully designed to provide a haven for relaxation, mirroring the essence of a modern city steeped in rich culture and tradition. The cozy ambiance sets the stage for quality time with friends and family, offering the perfect backdrop for sipping on a selection of our signature African-infused cocktails, each one an exquisite masterpiece designed to delight your palate. Uncover the hidden gem that is KosLagos and immerse yourself in a world of culinary and cultural discovery.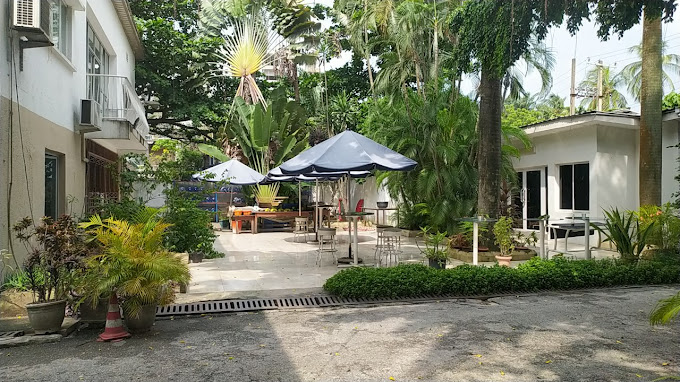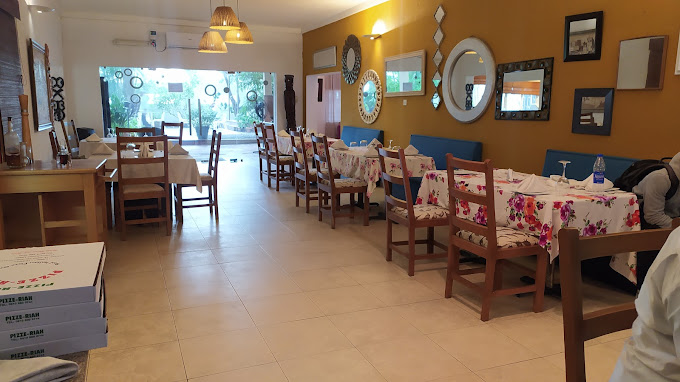 3. Basilico
Discover a realm of enchanting ambience and the true essence of Italian cuisine right here at Basilico, a well-kept secret in the heart of Victoria Island. Unearthed amidst the bustling urban landscape, Basilico beckons you to a cozy haven, reminiscent of a lush garden, where every bite is a journey through Italy's authentic flavors. With both indoor and al fresco dining options, your visit to this hidden gem will be a culinary adventure like no other in Victoria Island, Lagos. Prepare to tantalize your taste buds with the chef's culinary masterpieces, where every dish is a labor of love, crafted with precision and made even more special with locally sourced, fresh ingredients. As you dine in this charming oasis, make sure to savor the chef's specialty – the freshest pasta and wood-fired pizzas, ensuring an unforgettable Italian dining experience right here in Lagos. Join the team at Basilico and get ready to say, "Delizioso!" to a world of exceptional Italian cuisine.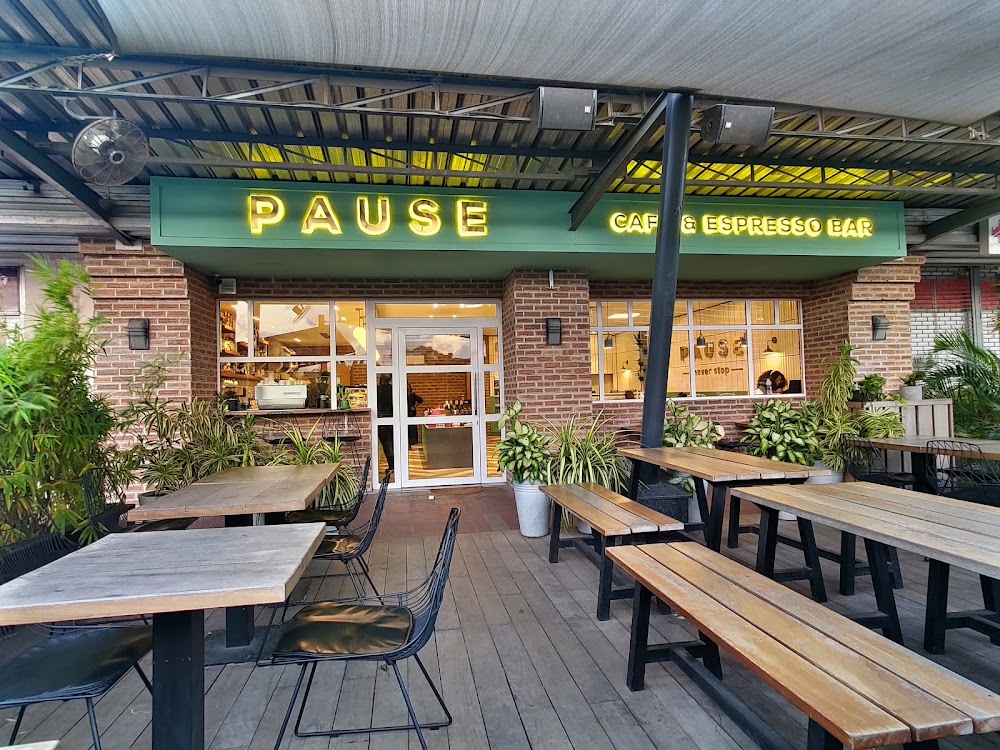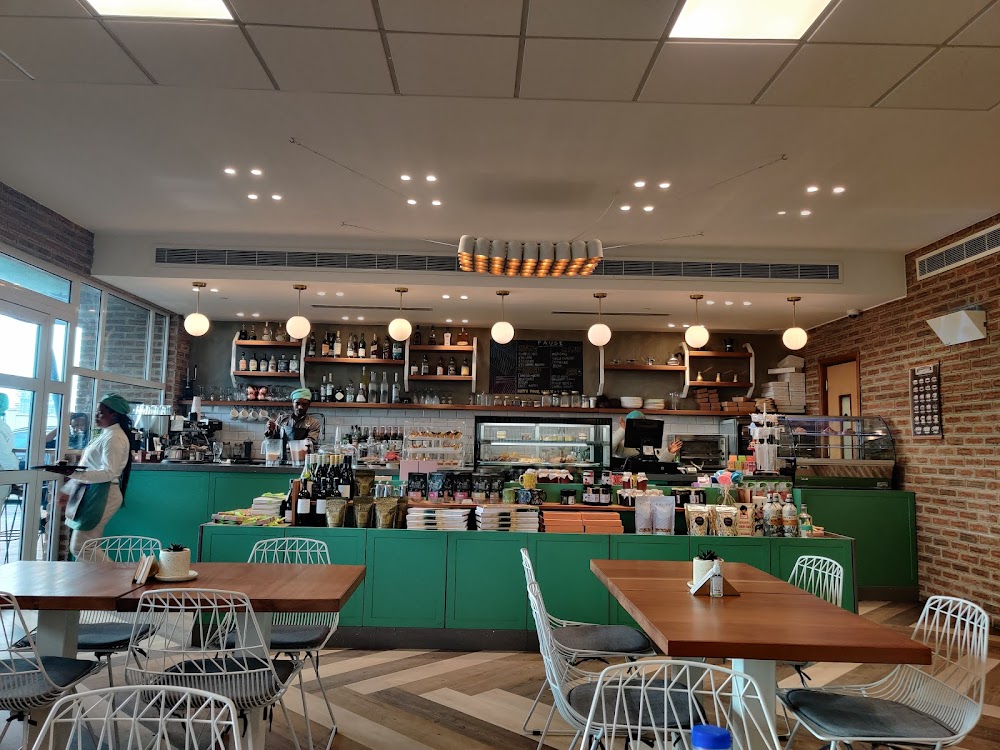 4. PAUSE Café & Espresso Bar
Located discreetly within the charming enclave of the Palms Shopping Mall plaza in Oniru, Lagos, PAUSE Café & Espresso Bar beckons as an undiscovered jewel waiting to be unveiled by discerning food enthusiasts. Beyond its unassuming façade lies a warm and inviting space, perfect for an intimate coffee rendezvous or a productive solo remote work session, thoughtfully adorned with laptop-friendly tables that cater to your diverse needs. What truly sets Pause apart from the ordinary is its commitment to culinary excellence. Here, you'll encounter an exquisite array of freshly baked pastries that melt in your mouth, invigorating smoothies that awaken your senses, and a tantalizing selection of beverages that range from the comforting warmth of a freshly brewed cup of coffee to the invigorating kick of energizing smoothies. The pièce de résistance, however, is the barista's artistry in crafting your favorite beverages, adorning them with unique and intricate latte art designs that transform each sip into a visual and gustatory delight. The heartwarming hospitality of the Pause team adds an extra layer of charm to your visit. With a friendly demeanor and a penchant for offering expert recommendations, they ensure your experience is nothing short of exceptional. The café's décor further amplifies the allure, creating an inviting ambiance that tempts you to linger, savoring both the sumptuous fare and the delightful drinks. Whether you're seeking a delectable breakfast, a satisfying lunch, or simply a quick and delightful snack, Pause transcends the ordinary and elevates your dining experience. While the prices may lean toward the higher end, every penny spent here is a testament to the unwavering commitment to quality and the promise of an unforgettable culinary journey. So, indulge your senses and make your way to Pause | Café & Espresso Bar, where hidden gem status is just one sip away from becoming your cherished culinary secret.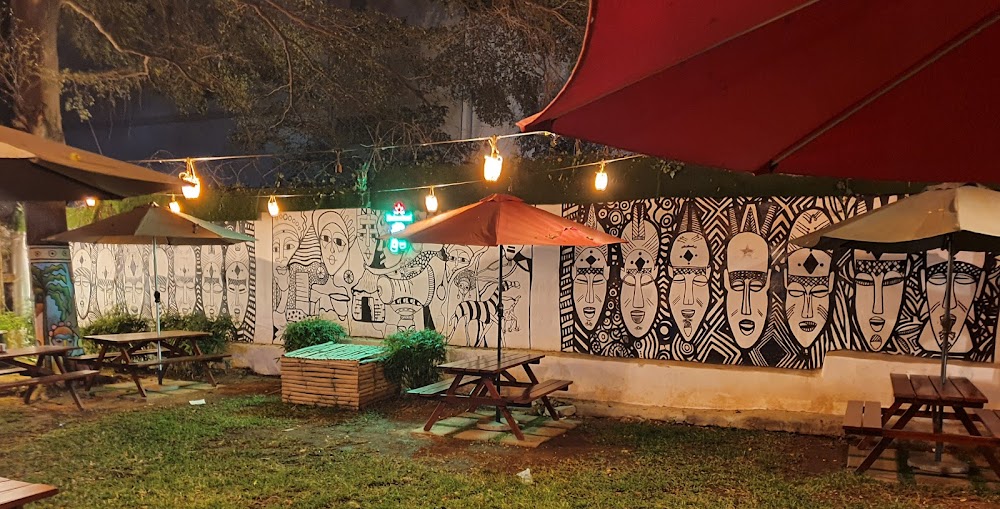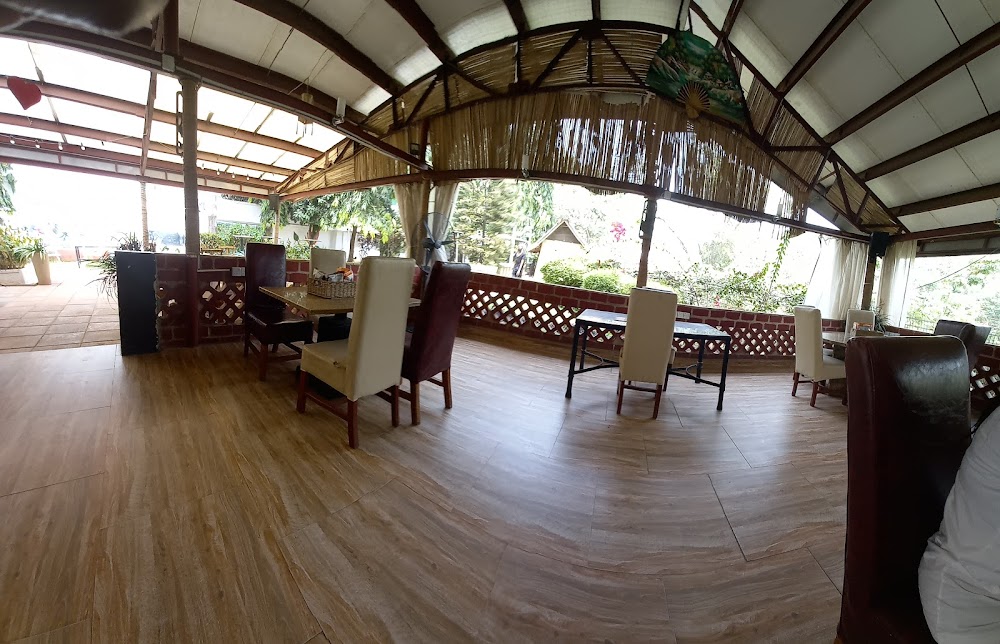 5. Siam City Thai Restaurant
Tucked away discreetly in the heart of Abuja, Siam City Thai Restaurant reveals itself as a hidden gem waiting to be explored. Situated in a tranquil corner, this culinary treasure offers a warm and inviting atmosphere, presenting a menu that caters to both budget-conscious diners and those with a taste for more indulgent options. With a diverse range of local dishes, Siam City Thai Restaurant ensures that there's something to suit every palate. Their beverage selection is extensive, featuring the must-try signature hangover fizz, as well as refreshing choices like lemonade and chapman, which pair wonderfully with dishes like their delectable pepper soup. For aficionados of fried delights, the Thai fried fish cake and crispy chicken wing-fries combo is an absolute must-sample. The restaurant's decor exudes a relaxed sophistication, boasting cozy huts and open gardens that provide the ideal backdrop for a memorable dining experience. On Fridays, the atmosphere takes on a vibrant twist with the addition of salsa dancers, offering a unique and exhilarating dimension to your visit. The staff here are not only friendly but also highly accommodating, ensuring a pleasant dining environment that's free from pesky mosquitoes. However, the true star of Siam City Thai Restaurant is its cuisine—bursting with flavor, freshly prepared, and well worth any wait. Be sure to savor their peppered chicken wings, a highlight among many delectable offerings. If you're in search of a tranquil escape where you can relish a delightful meal, Siam City Thai Restaurant stands as the perfect destination.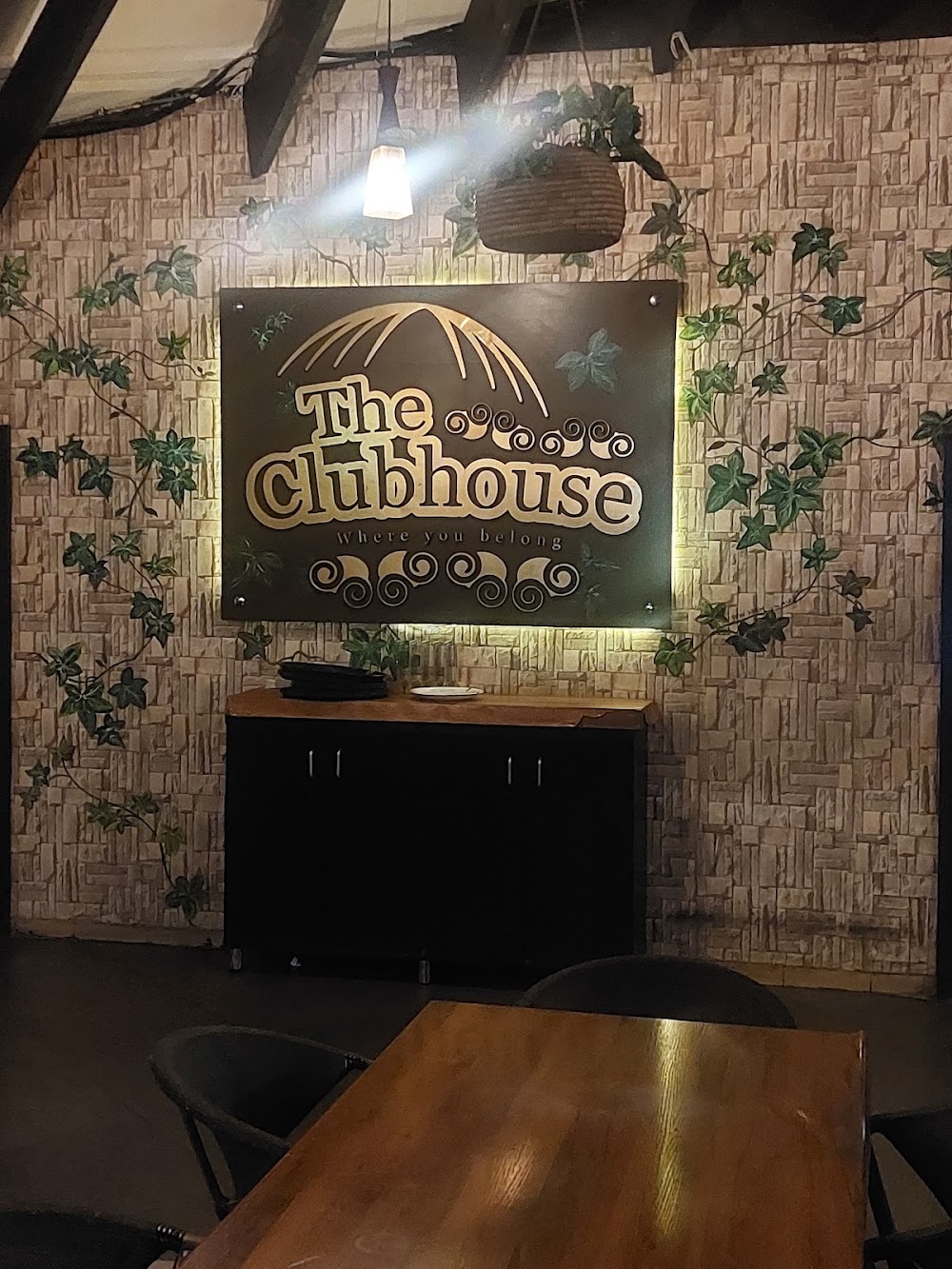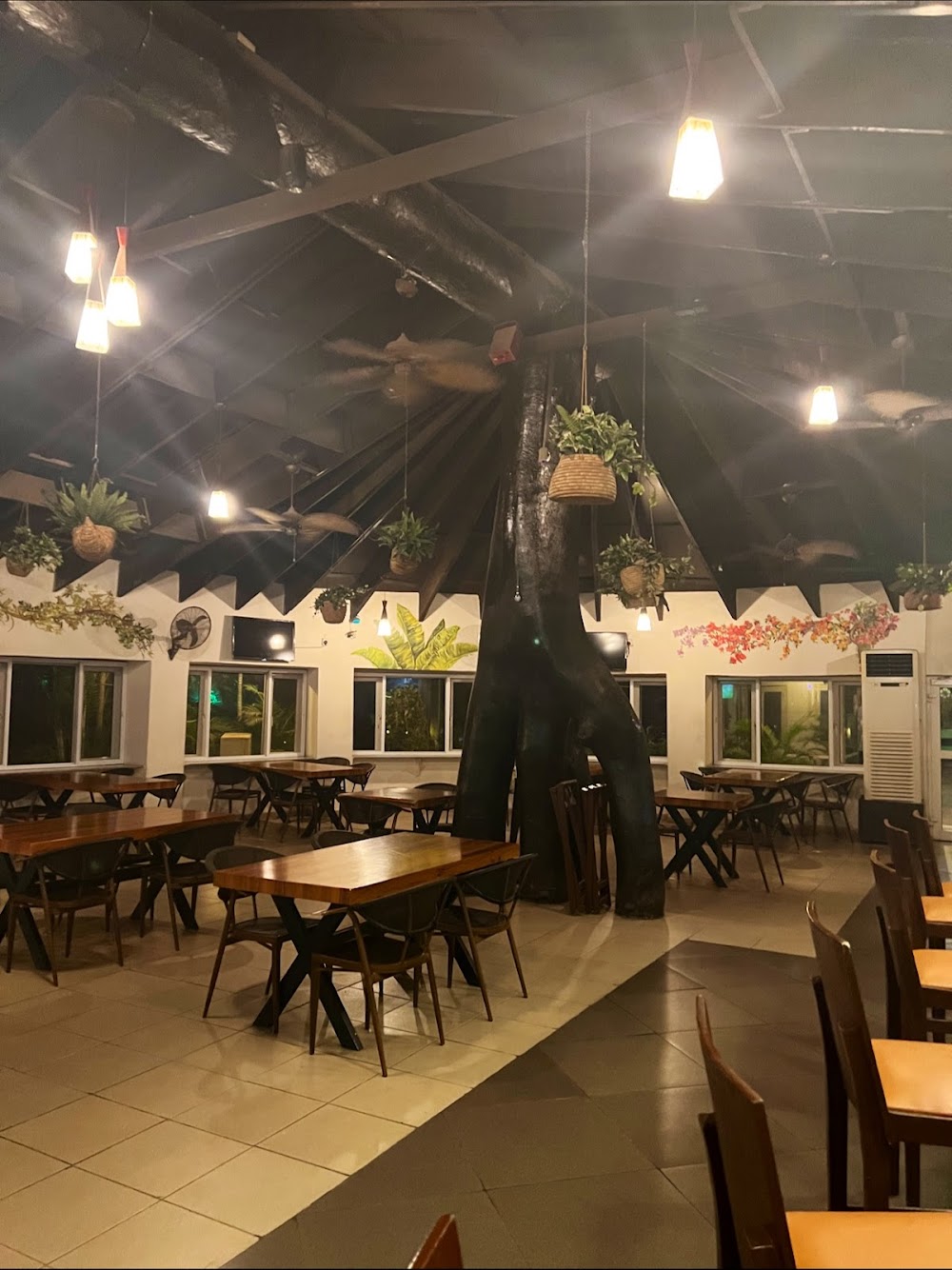 6. Clubhouse Restaurant
Sitting discreetly within an idyllic Abuja neighborhood, the Clubhouse Restaurant is a well-kept secret awaiting discerning diners seeking an exceptional culinary experience. This hidden gem offers a menu designed to tantalize a wide range of palates, featuring everything from the timeless classic of chicken escalope with garlic-mayo sauce to exotic creations graced by fragrant coconut rice. In addition to its regular offerings, the Clubhouse Restaurant & Gym presents daily specials that showcase the freshest culinary inspirations. Upon entering, you'll immediately be embraced by an atmosphere that is both distinctive and welcoming. The restaurant's entrance features a well-appointed bar with a convenient ATM machine, setting the stage for an evening of relaxation and enjoyment. As you explore further, you'll uncover a lively dance club and a generously sized pool area, inviting you to unwind in style. This hidden gem is more than just a dining establishment; it's a sanctuary of leisure and entertainment. A mini zoo populated by curious monkeys and other captivating creatures beckons guests to embark on a whimsical journey. Meanwhile, a meticulously designed kids' playground, complete with swings and slides, ensures that young visitors have their own realm of amusement. Generous parking facilities add a touch of convenience to every visit. Service at the Clubhouse Restaurant & Gym is nothing short of exceptional, with a team of attentive and friendly wait staff ready to cater to your every need. To elevate your dining experience, a talented live band provides a melodious backdrop, enhancing the overall ambiance. Whether you're planning a family outing or a gathering of friends, the Clubhouse Restaurant & Gym stands as the perfect destination. With its unbeatable prices and an enticing array of dishes, it is poised to become your favored culinary retreat in the heart of Abuja.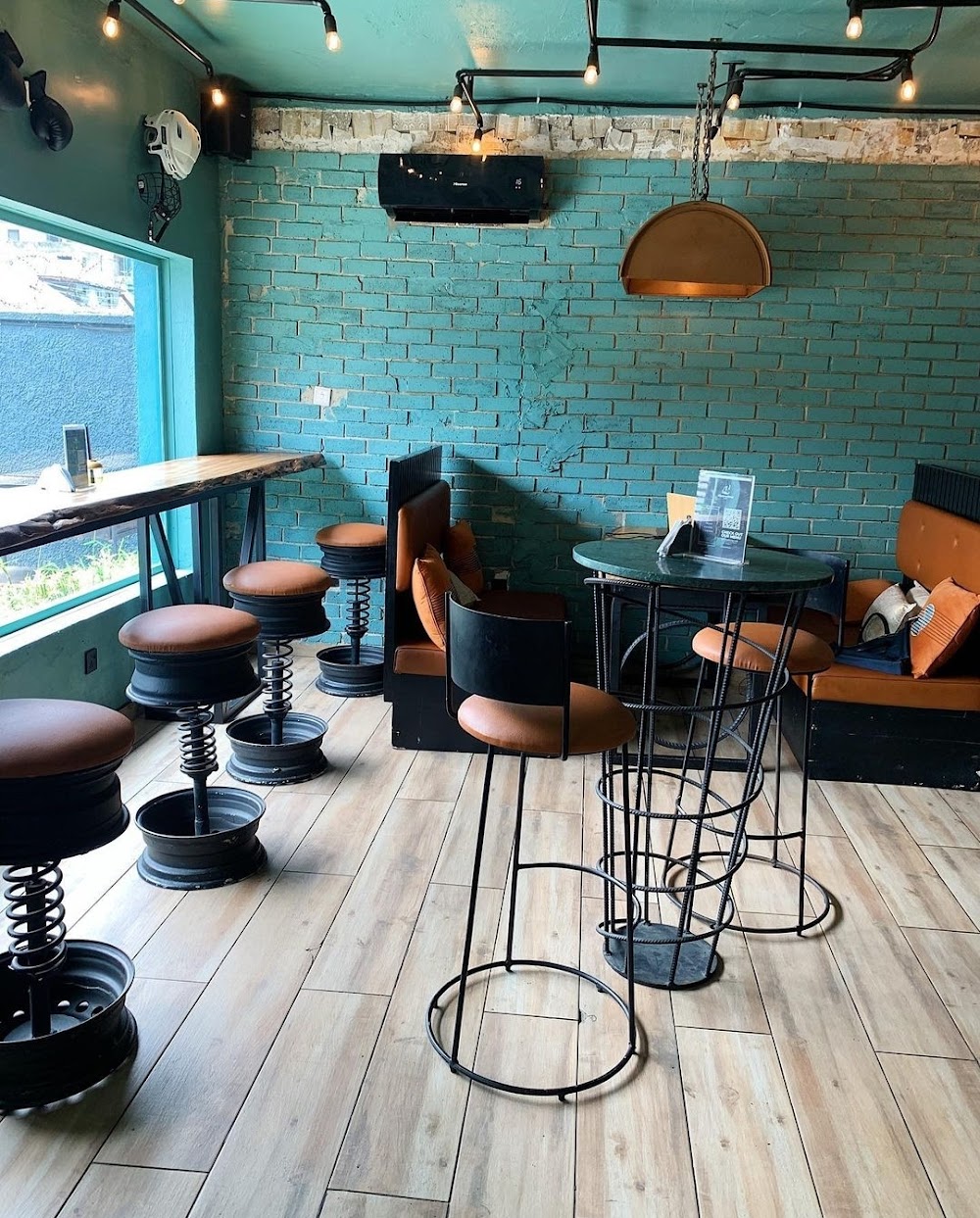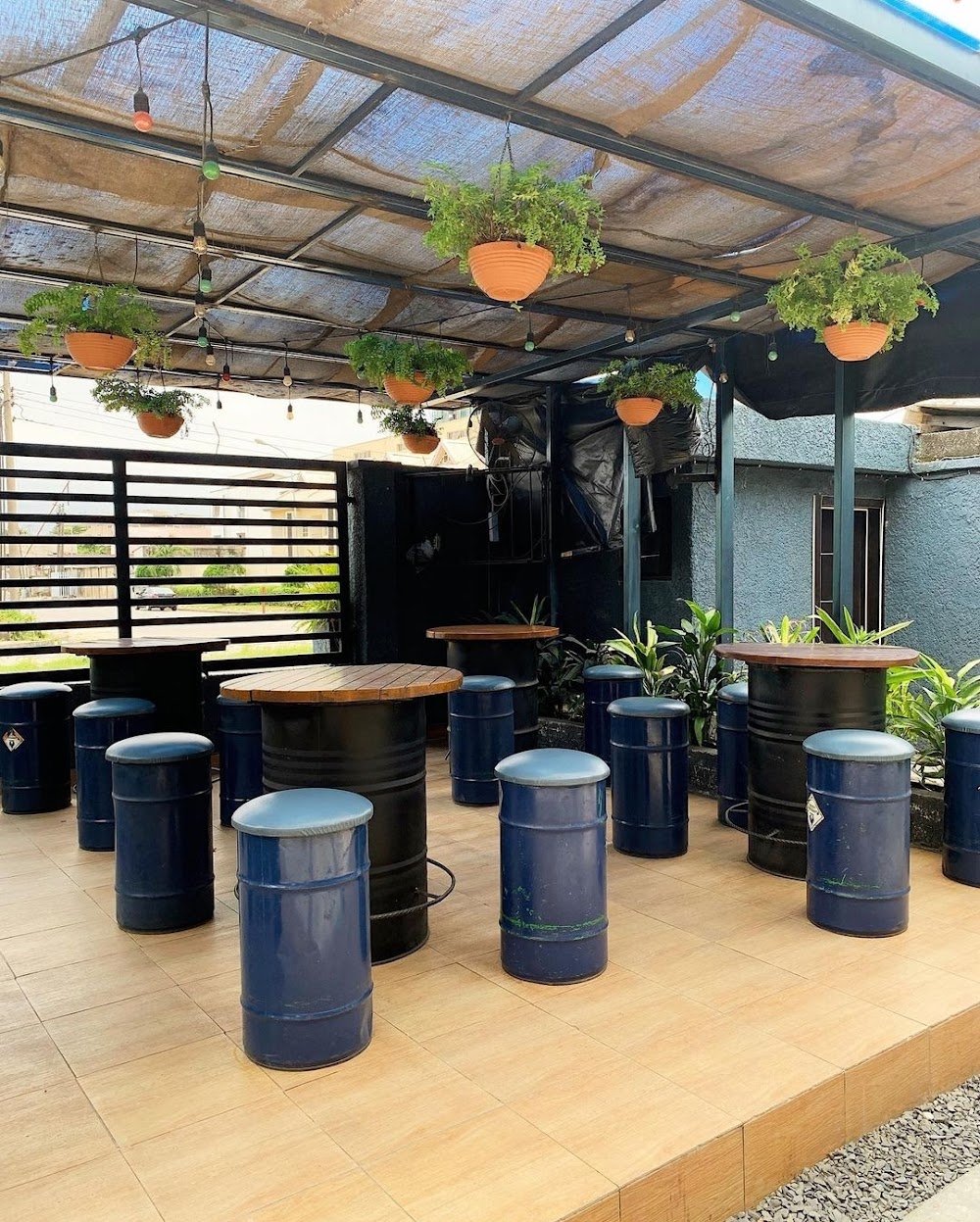 7. Moonshine Café
Nestled in the heart of Lekki, Lagos, Moonshine Café is a true hidden gem that beckons with its warm and inviting ambiance, creating an ideal setting for cherished moments among family and friends. What sets Moonshine Café apart is its diverse and impressive menu, designed to satisfy even the most discerning of palates. From mouthwatering burgers and crisp, golden fries to delectable desserts and creamy milkshakes, this culinary haven offers a feast for all tastes, all while maintaining wallet-friendly prices suitable for large group gatherings. Exceptional service is the hallmark of Moonshine Café. The attentive and friendly waitstaff go above and beyond to ensure a delightful dining experience, serving up fresh dishes with generous portions. The café's interior decor strikes a harmonious balance between vintage and contemporary, weaving rustic and retro elements that pay homage to African history, creating a cozy atmosphere perfect for unwinding over a meal. With a subdued music background, Moonshine Café allows patrons to relish the tranquility of the space. For those seeking to enjoy the open air, the café's outdoor seating area, adorned with a charming mini garden, offers a picturesque backdrop for al fresco dining, particularly during the pleasant evenings. In summary, Moonshine Café stands as an outstanding choice for those in search of a remarkable dining experience in Lekki, Lagos. With its delectable cuisine, inviting ambiance, and impeccable service, it caters to diverse occasions, whether you're planning a romantic date night or a joyful celebration with loved ones. Moonshine Café promises an unforgettable culinary journey in the heart of Lagos.
In conclusion,
In the bustling cities of Lagos and Abuja, where dining options abound, discovering these "7 Ultimate Hidden Gems Restaurants" has unveiled a world of culinary wonders. These establishments, often tucked away from the city's bustling thoroughfares, have proven that great food and exceptional dining experiences can be found in unexpected places. From cozy cafes that transport you to another era to charming bistros offering the finest in local and international flavors, each of these hidden gems has left an indelible mark on our gastronomic journey. As we conclude this culinary adventure, we're reminded that the true essence of dining goes beyond what's on the plate. It's about the warmth of the atmosphere, the dedication of the staff, and the memories created with loved ones. These hidden gems have delivered all that and more. So, whether you're a seasoned food enthusiast or simply seeking a new culinary experience, we encourage you to explore these hidden gems in Lagos and Abuja. Embrace the thrill of discovery, savor the delectable flavors, and relish the moments that come together to create truly unforgettable dining experiences. As the culinary landscape continues to evolve, these hidden gems stand as a testament to the richness of Nigeria's restaurant scene, inviting you to embark on your own culinary adventure and uncover the hidden treasures that await.
Did you enjoy reading abou the hidden gems Restaurants in Lagos/Abuja?
YOU MAY LIKE THIS