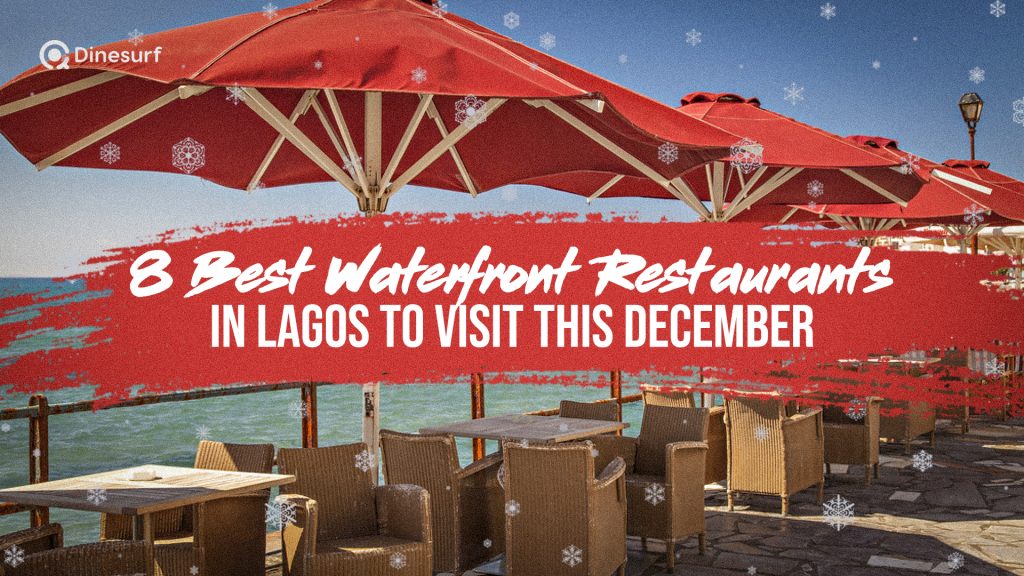 As the year winds down, many Lagosians are looking for restaurants with great waterfront views to enjoy Christmas and New Year's celebrations. And as we all know, Lagos is a beautiful city with a rich culture, and there's no better way to experience it than by dining at one of its waterfront restaurants. The view is simply stunning, and the food is delicious.
Here are 8 of the best waterfront restaurants in Lagos to visit this December:
This restaurant is located in the heart of Lagos and offers stunning views of Lagos Lagoon. It is a popular spot that is loved by foreigners and families. Their service delivery is exemplary, and their meals and offerings continually receive praise and good reviews. It is also a place that one can come over to relax with family and friends and enjoy the evening breeze and water sights. They offer a variety of seafood dishes as well as traditional Nigerian fare, all cooked to perfection.
2. Lagoon Restaurant
This restaurant is found in the picturesque Victoria Island, providing a perfect view of the blue waters of Lagos. It has become a popular choice for couples looking for a romantic evening out with great food and ambiance. The restaurant offers both local and international cuisines as well as an extensive wine list.
3. Sailor's Lounge
This restaurant is located in Lekki and it is home to some of the best seafood in Lagos. The views are absolutely spectacular, and the atmosphere is perfect for both casual dining as well as special occasions. It has become a popular spot for people looking to enjoy some delicious food with a view.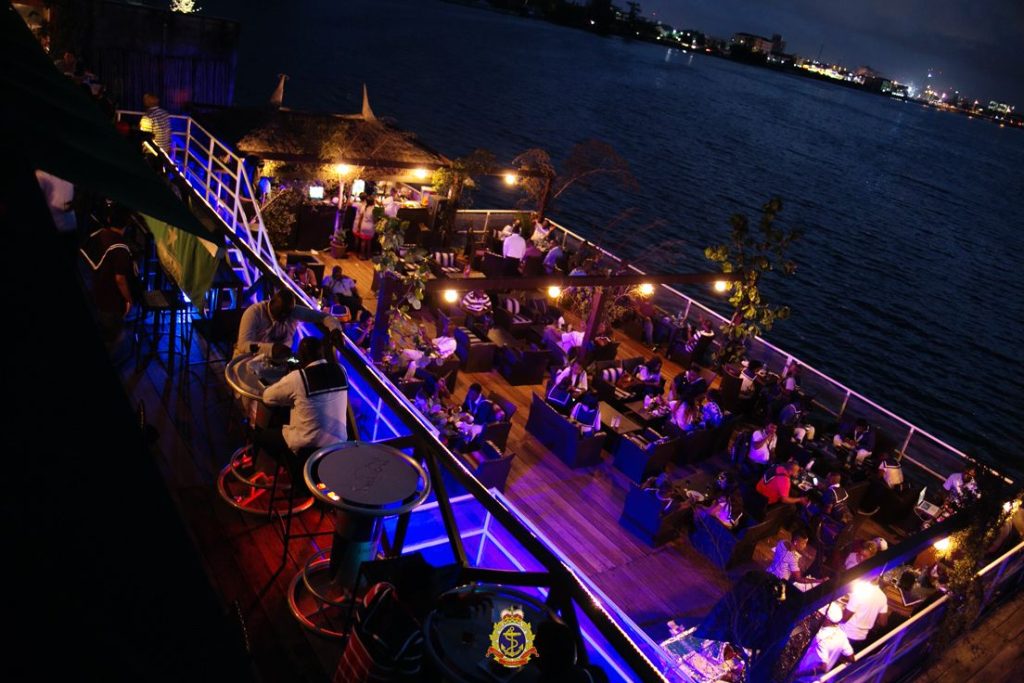 4. Ocean Basket, Victoria Island
This restaurant is a favourite among locals and visitors alike thanks to its delicious seafood fare. The view is absolutely breathtaking, and the vibe is relaxed and laid back. They have an extensive selection of seafood dishes ranging from calamari to prawn salad and more.
5. Hard rock cafe
This is a great option for those looking to enjoy some live music and good food. It overlooks the Atlantic, providing an amazing view of Victoria Island from its terrace bar. The cafe offers delicious international cuisine as well as various drinks which can be enjoyed while taking in the views.
Located in Ikoyi, this bar and lounge is the perfect spot for a night out with friends. A chic restaurant bar and lounge overlooking the waterfront at the heart of Lagos Island. Your perfect city getaway! It offers a great selection of cocktails, beers and wines.
7. Bolivar Bar
An exotic Caribbean waterside lounge, with an Artistic twist! This is another spot for a night out with friends. It is located at Lekki and is right on the waters. It has great music, beautiful views of the sunset and a friendly atmosphere that makes it an ideal spot for casual drinks. View this spot here.
This is a Relaxation Centre, a fantastic place that overlooks the axis of Lekki Lagoon and has amazing scenery with a chilled atmosphere experience from the calm, quiet and cool sea breeze. It is the perfect place for hanging out with your family and friends while having some nice, tasty food based on the many years' delivery of delicious delicacies.
These are just a few of the best waterfront restaurants in Lagos to visit this December. With so many options available, you're sure to find something perfect for your holiday celebrations! So go ahead, grab your friends and family and head out on an enjoyable culinary adventure with one (or more!) of these top-notch establishments!
Still in search of some waterfront restaurants in Lagos? We have some of them on our platform. Click here to make a reservation now.
YOU MAY LIKE THIS