Lekki, located in the bustling city of Lagos, Nigeria, is a popular residential and commercial area known for its vibrant atmosphere and diverse culinary scene. While Lekki is often associated with upscale dining options, there are also several pocket-friendly restaurants that offer delicious meals without breaking the bank. In this article, we will explore eight affordable dining establishments in Lekki that cater to a range of tastes and budgets.
These 8 pocket-friendly restaurants include:
1. Folixx Bukka
Location: 142 Lekki-Epe expressway, Elegushi Bstop, Lagos. (Get directions)
Folixx Bukka is renowned for its authentic Nigerian cuisine, serving up traditional dishes that showcase the rich flavors and culinary heritage of the nation. From jollof rice to egusi soup and suya, their menu offers a variety of mouthwatering options that satisfy both the adventurous foodie and the lovers of traditional Nigerian flavors. The ambiance at Folixx Bukka is warm and inviting, providing a comfortable and relaxed dining experience. Despite offering top-quality food and a pleasant dining environment, the restaurant's prices remain pcket-friendly, making it an excellent option for those looking for a satisfying meal without straining their wallets. Folixx Bukka strikes the perfect balance between taste and value for money.
2. Vollereaux Restaurant and Lounge

Location: 5b Adebayo Doherty, Lekki Phase 1, Lekki. Lagos. (Get Directions)
This Resto-Lounge is still quite new and nestled in the heart of Lekki Phase 1, this establishment offers a delightful fusion of exquisite cuisine, elegant ambiance, and exceptional service. The restaurant had diverse areas with a patio, indoor and private dining. There's also a section in the indoor dining area that has an open roof. Their menu is a fusion of continental and African cuisine with also a wide selection of wines. This pocket-friendly restaurant is very suitable for a casual hangout, date nights and the likes.
Location: 15 Admiralty Way, Lagos, Nigeria (Get directions)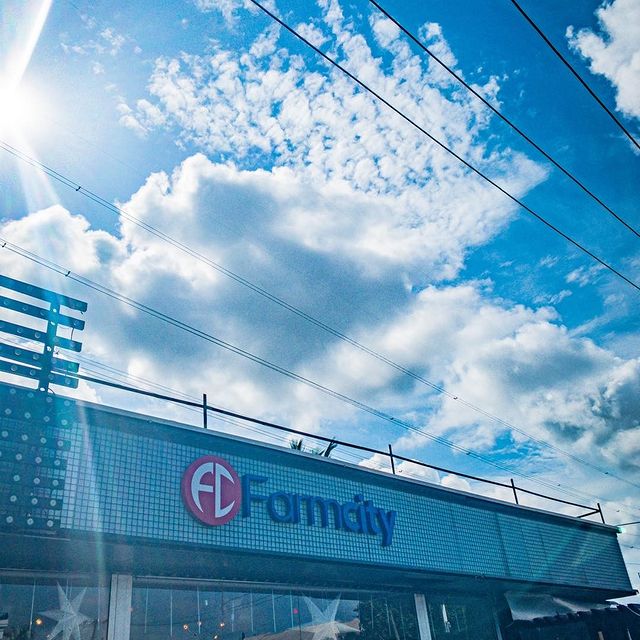 Farmcity is a Relaxation Center, a fantastic place with nice ambience and the perfect place for hanging out with your family and friends while having some nice tasty food based on the many years' delivery of delicious delicacies. This establishment remains one of Nigeria's favorite hospitality service provider renowned for Dining Restaurant, Lounge & Bar, Club, Boat cruise and an outdoor sitting area which overlooks the axis of Lekki Lagoon that has an amazing scenery with a chilled atmosphere experience from the calm, quiet and cool sea breeze. The menu is affordable and with at least 10k (if you ae dining solo), you can have a good time at Farm city.
4. The Eatery Lagos
Location: 11 Fola Osibo, Lekki, Lagos. (Get directions)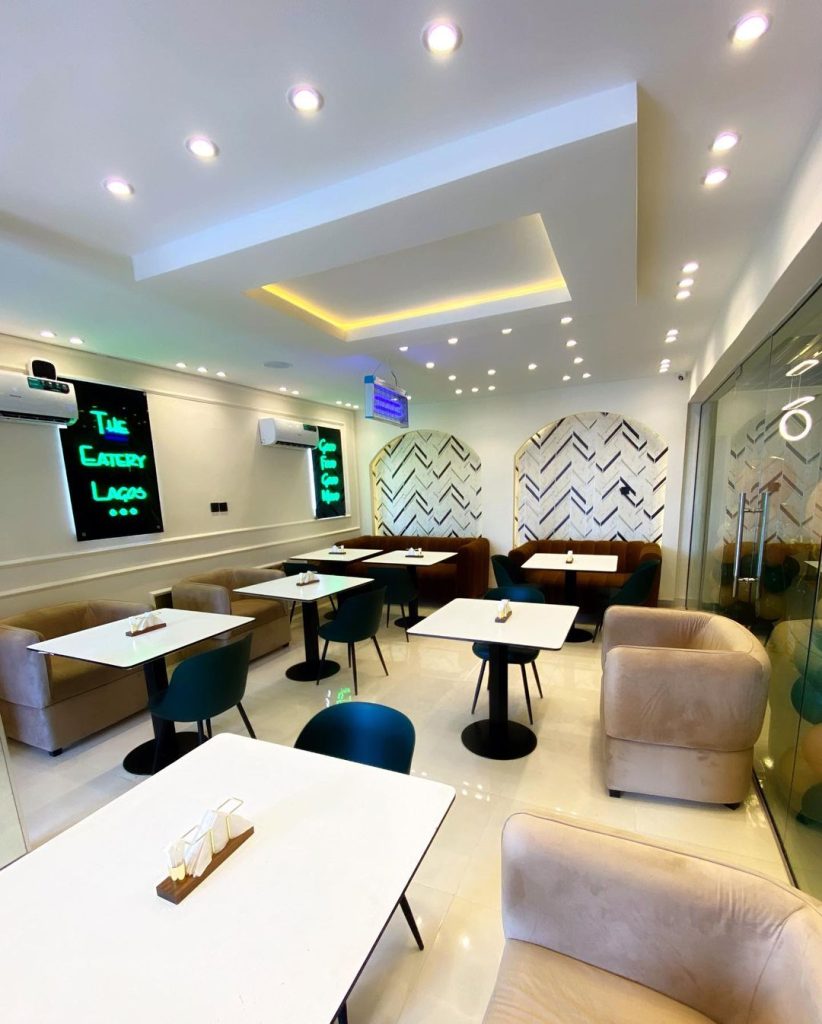 This is an under 5k spot in Lekki, Lagos. The Eatery Lagos is a true haven for those looking for wallet-friendly yet scrumptious dining experiences. With a menu carefully crafted to cater to different palates. From breakfast to dinner, their menu features a wide range of options, including hearty soups, flavorful rice dishes etc. Conveniently situated in Lekki, The Eatery Lagos is easily accessible for both residents and visitors alike. Its central location ensures that it is within reach for those exploring the area or looking for a quick bite to eat. Whether you're a foodie in search of a delicious meal or a tourist wanting to experience the local cuisine, The Eatery Lagos is a must-visit pocket-friendly restaurants in Lagos that won't break the bank.
5. Foodies
Location: 23 Admiralty Way, Lekki Phase I, Lekki, Lagos (Get directions)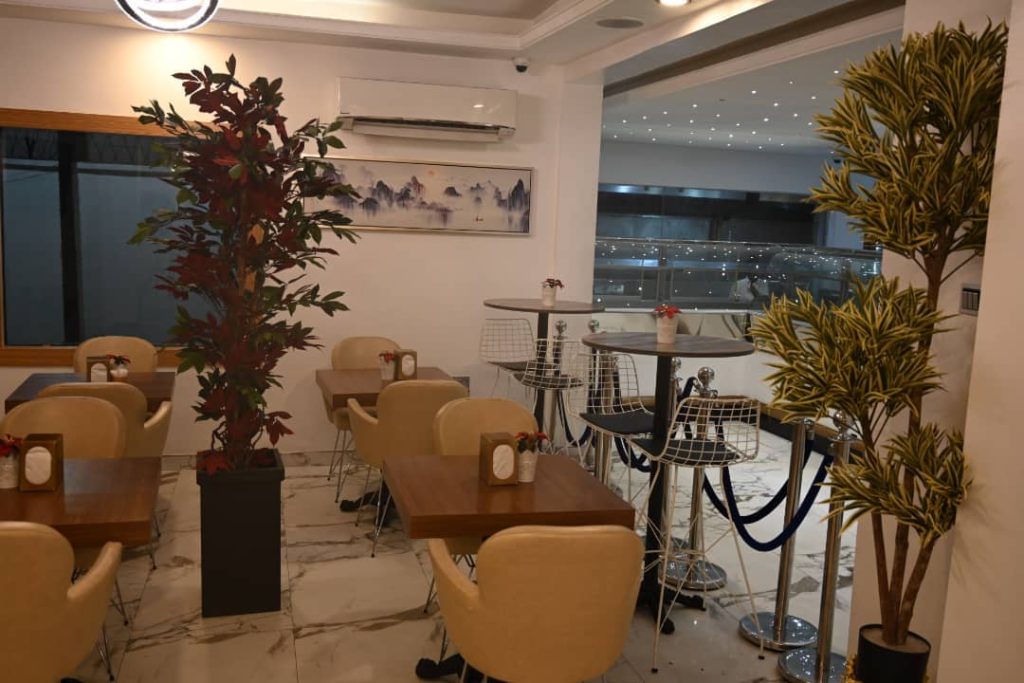 Foodies Hot and Spicy brings the spirit of the African food Heritage to the heartbeat of Lagos, Nigeria with an award-winning contemporary location in Lekki. Enjoy fantastic meals with their live cooking station at the restaurant or order at leisure from the extensive à la carte menu. (VIEW MENU). The space is super clean, and the staff are super neat. They have a nice sitting space downstairs that is an ideal space for family lunch. Foodie Hot and Spicy also serve pastries, snacks, popcorn, etc. For a plate of jollof rice and turkey/chicken, you would not be spending close to 10k and this makes it one of the pocket-friendly restaurants in Lagos.
6. Sekem Kitchen
Location: 16b Bashoru Okunsanya R.I Avenue, Lekki Phase 1, Lagos. (Get directions)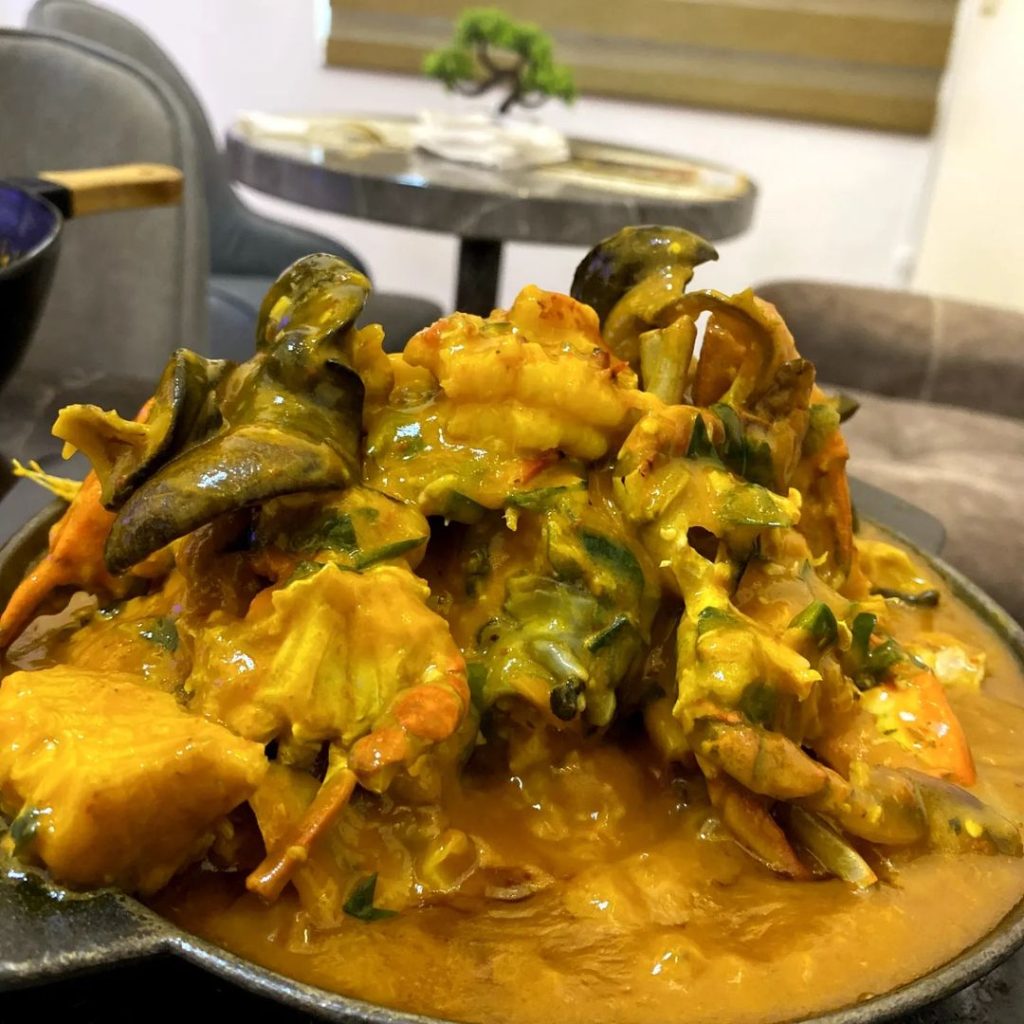 At Sekem Kitchen, the commitment to exceptional service is evident from the moment you walk through the door. One of the most appealing aspects of Sekem Kitchen is its commitment to affordability. The restaurant specializes in Nigerian cuisine, offering a wide variety of traditional dishes that are bursting with flavor. The restaurant believes that everyone should have access to quality food at reasonable prices, and this philosophy is reflected in their menu pricing. Despite offering high-quality meals, Sekem Kitchen ensures that their prices remain accessible to a wide range of customers. Sekem Kitchen also offers various meal deals and promotions, making it even more affordable for diners. Whether you're a student on a tight budget, a family looking for an affordable dinner option, or simply someone who appreciates great value, Sekem Kitchen has you covered.
7. Native Tray
Location: 19 Admiralty Way opposite De Lake plaza, Lekki Phase 1, Lagos (Get directions)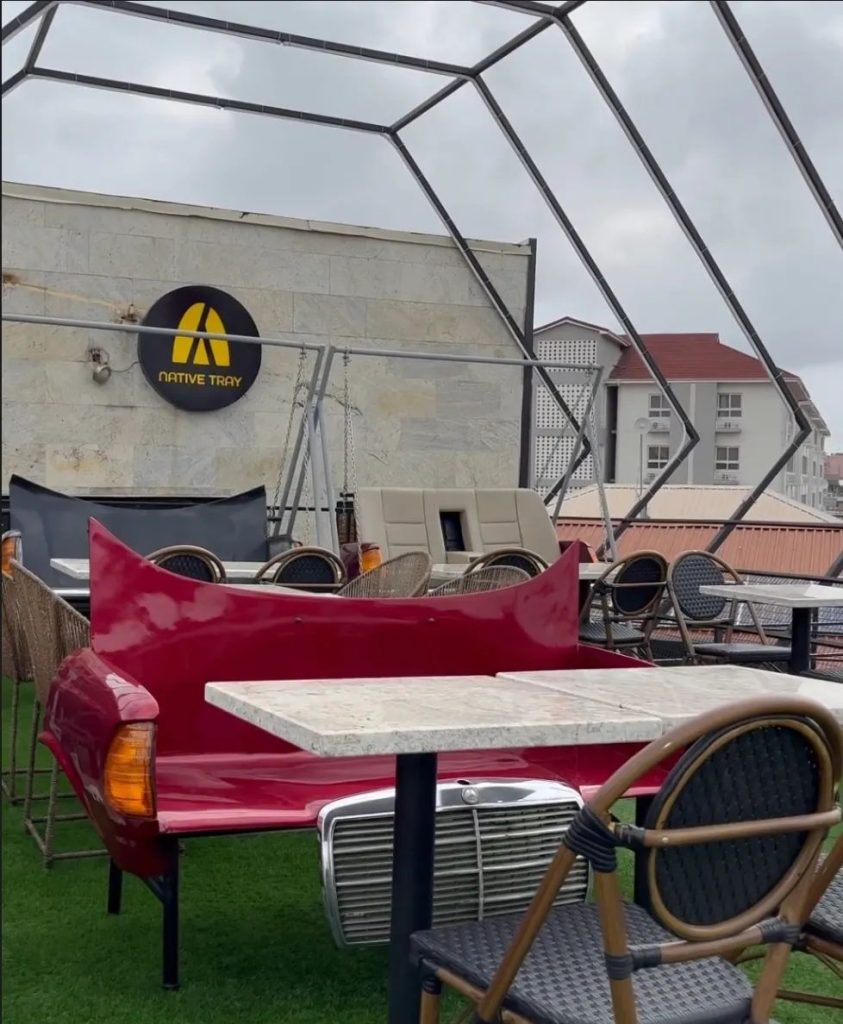 If you're a Southerner living in Lagos, Crave no more. Just visit Native Tray Lekki. It is a spot on the island that does native and local food. The environment is cool, very rustic with wooden furniture, plants and musical props. They also have a private dining space and an outdoor lounge for guests to relax and enjoy the cool breeze. While many upscale restaurants in Lekki can be quite expensive, Native Tray offers a refreshing change by providing high-quality cuisine at pocket-friendly prices. This affordability factor makes it accessible to a wide range of diners, from locals looking for a taste of home to visitors eager to explore Nigerian cuisine without breaking the bank.
Location: 17B Kusenla Road, Ikate/Elegushi, Lekki, Lagos. (Get directions)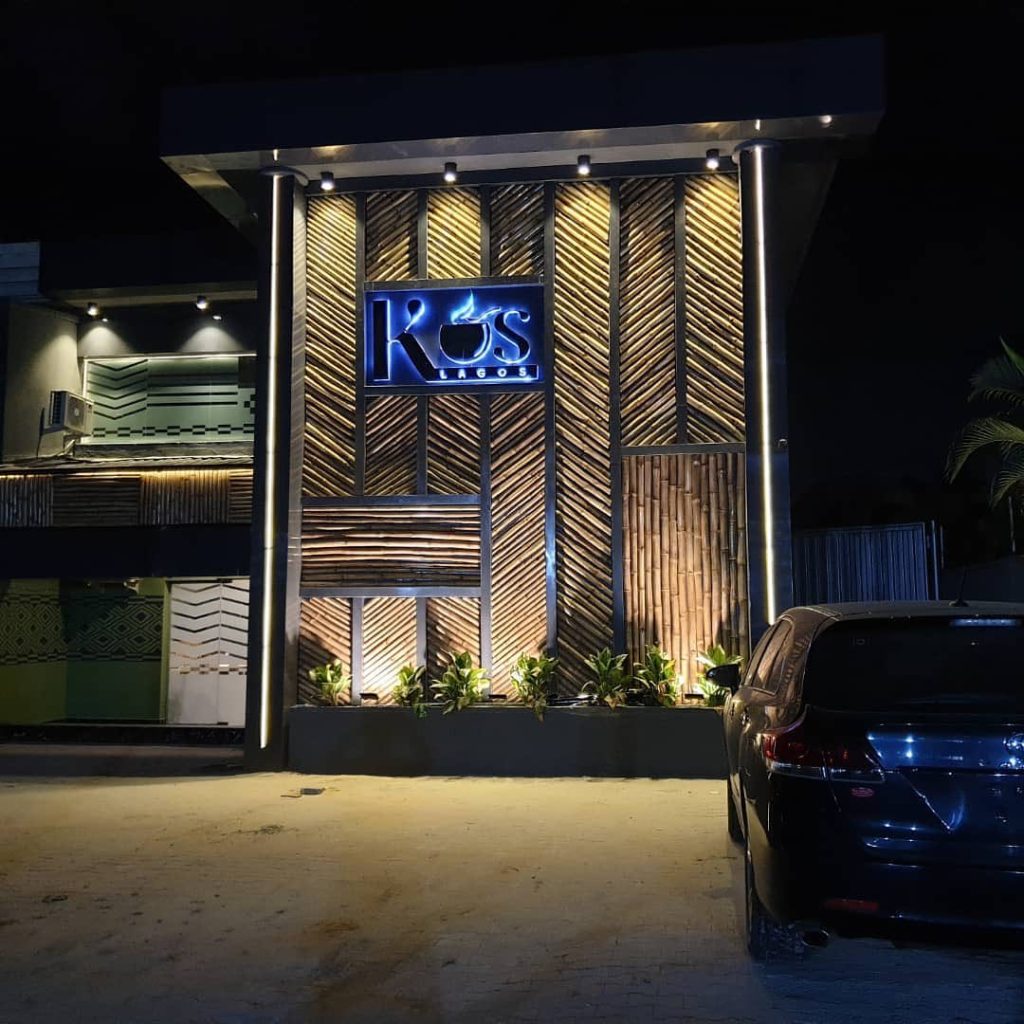 What truly sets Kos Restaurant apart is its affordability. In a city where dining out can sometimes be a costly affair, Kos Restaurant offers an exceptional culinary experience without breaking the bank. The menu prices are reasonable, allowing visitors to indulge in delectable dishes without compromising on quality. Kos Restaurant offers a dining experience that satisfies all taste buds. The inviting atmosphere and attentive staff add to the overall charm of the restaurant, making it an ideal destination for anyone seeking a memorable dining experience in Lagos. Whether you're a resident or a visitor, make sure to include Kos Restaurant in your culinary exploration of Lagos for an unforgettable and affordable feast.
Lekki, Lagos, offers a plethora of pocket-friendly restaurants that cater to various culinary preferences. From traditional Nigerian cuisine to international flavors, these eateries provide affordable options without compromising on taste or ambiance. Whether you're a local resident or a visitor exploring the vibrant city, be sure to check out these eight budget-friendly restaurants in Lekki for a satisfying and wallet-friendly dining.
** For more pocket-friendly restaurants in Lagos, click pocket-friendly restaurants in Lagos and start exploring.
OTHER POSTS YOU MAY LIKE