Prepare your taste buds for a delectable journey into the world of frozen delights! We've curated a list of eight exceptional restaurants that are here to fulfill your ice cream desires. From classic scoops to innovative, artisanal flavors, these establishments are the ultimate destinations for those seeking a cool and creamy treat. Join us as we explore these delightful ice cream havens that promise to turn your dessert dreams into reality.
8 Restaurants with Ice Cream Dessert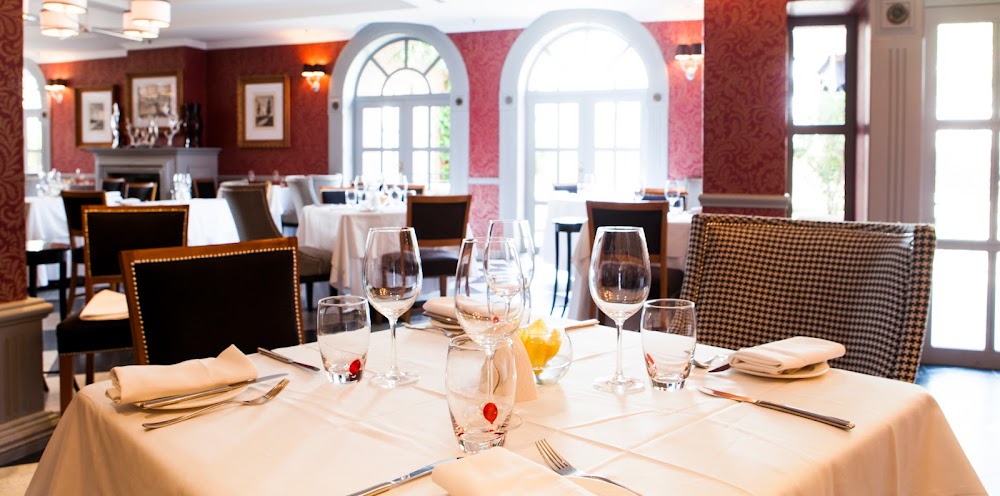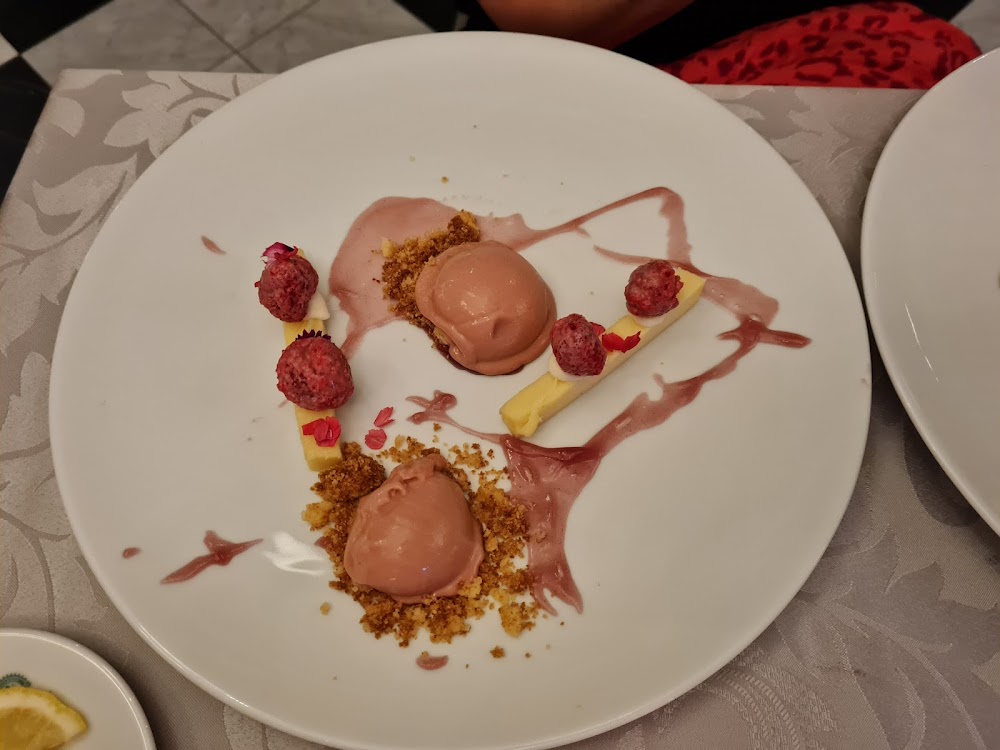 1. Level Four Restaurant
Located in Johannesburg, Level Four Restaurant offers an exquisite dining experience that's perfect for celebrating any special occasion. Stepping through its doors, guests are warmly welcomed by friendly doormen, setting the stage for an evening filled with elegance and sophistication. The restaurant's interior exudes classic charm with a vintage theme, promising a truly memorable dining affair. The Level Four experience begins with a tantalizing array of cocktails, including signature creations like the Level Four martini and an impeccably crafted old fashioned. The menu, though modest in size, features only the finest dishes. Highlights include the flawlessly prepared lamb shoulder, served alongside a savory mash, and the perfectly cooked pork belly, complemented by a flavorful relish. What truly sets Level Four apart is its unparalleled service. The staff, known for their warmth and expertise, go above and beyond to cater to guests' needs. Attentive and accommodating, they ensure a dining experience that's truly unmatched. As the evening unfolds, dessert options abound, ranging from decadent ice cream delights to irresistible cakes. Level Four isn't just a place for special occasions; it's an inviting destination for anyone seeking a classic ambiance, friendly service, and exquisite cuisine. Here, guests of all ages can relish in the timeless atmosphere that makes Level Four a truly exceptional dining establishment.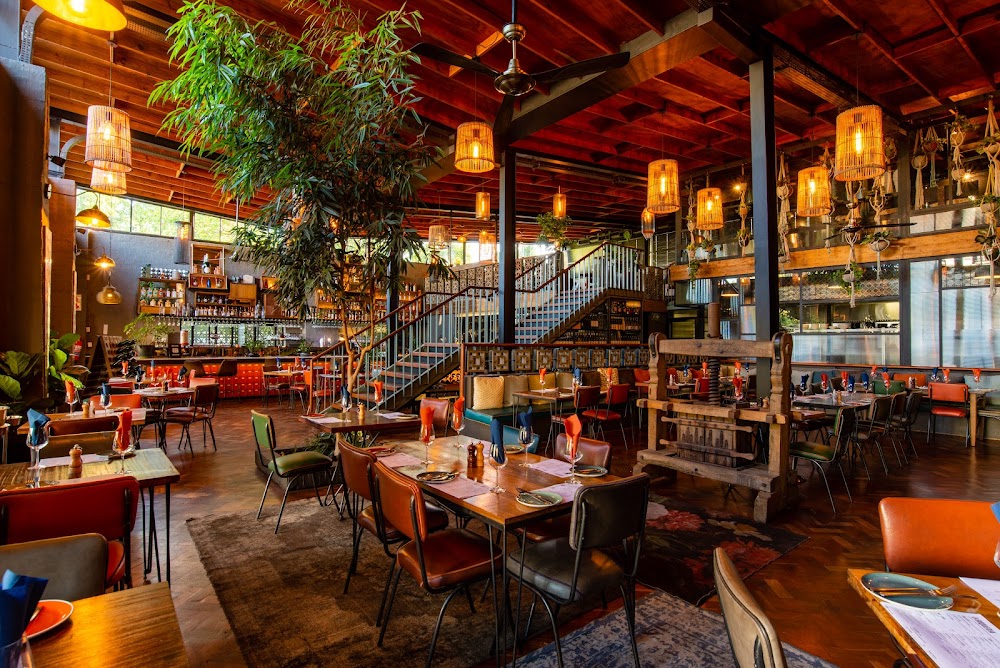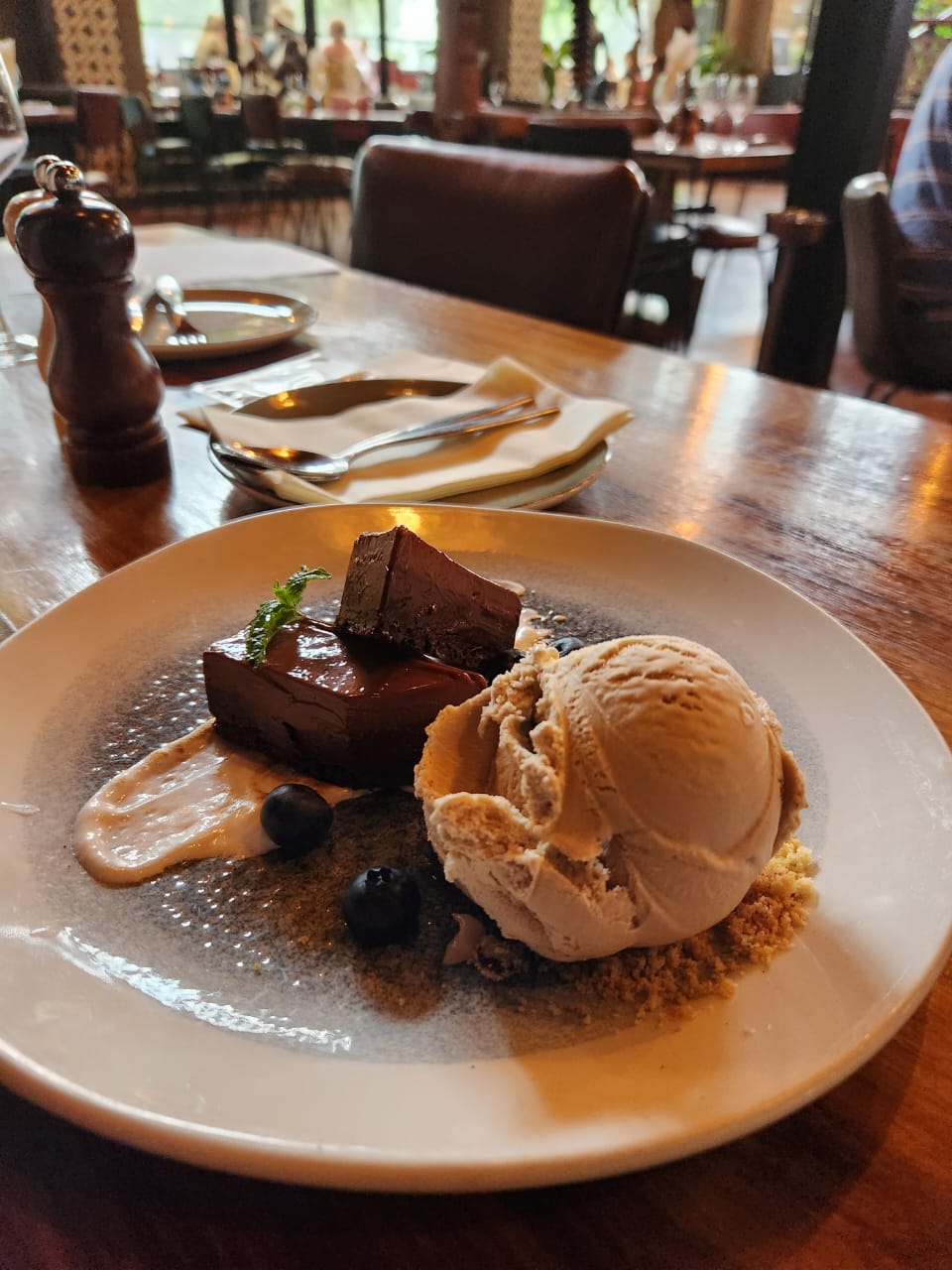 2. La Boqueria Parktown North
Discover the hidden gem of Johannesburg, SA, at La Boqueria Parktown North—an exquisite dining destination that promises an unparalleled experience. Nestled in a picturesque setting, this unique venue exudes charm and offers a diverse array of delectable cuisine. Stepping into La Boqueria, you'll be captivated by its aesthetic appeal, lush greenery both indoors and outdoors, creating an idyllic backdrop for any special celebration, be it a birthday dinner or a memorable evening out. The menu at La Boqueria is a culinary journey in itself, featuring a delightful spectrum of options, from mouthwatering tapas to impeccably prepared seafood paella and irresistible zucchini fries. The tapas burst with freshness and flavor, while the zucchini fries set a new standard for crisp perfection. The seafood paella, a masterpiece in its own right, showcases a medley of perfectly blended ingredients. To complement your meal, an array of delectable drinks awaits, including the beloved Aperol Spritz and a selection of signature cocktails. The team at La Boqueria Parktown North is more than a staff; they are your hosts, offering a warm and attentive service that ensures your dining experience is always exceptional. The manager's dedication to guest satisfaction knows no bounds, going the extra mile to make every visit truly pleasant. To top off your meal, indulge in the dairy-free strawberry ice cream dessert—a divine finale to your culinary journey. La Boqueria Parktown North isn't just a restaurant; it's an oasis of warm ambiance, fresh and flavorful cuisine, and unparalleled hospitality. Whether you seek a romantic evening, a family gathering, or a special celebration, La Boqueria Parktown North is the quintessential destination for an unforgettable dining experience.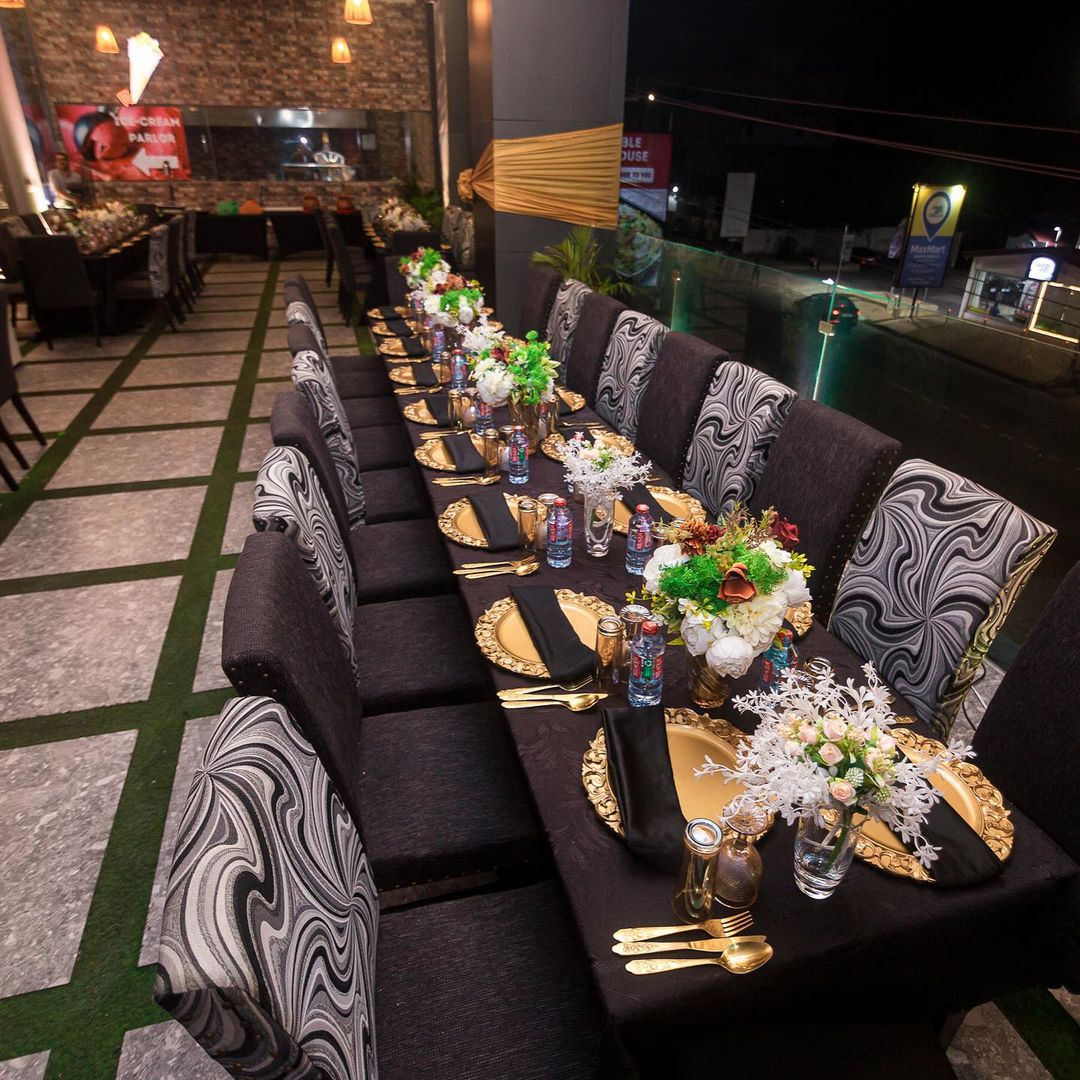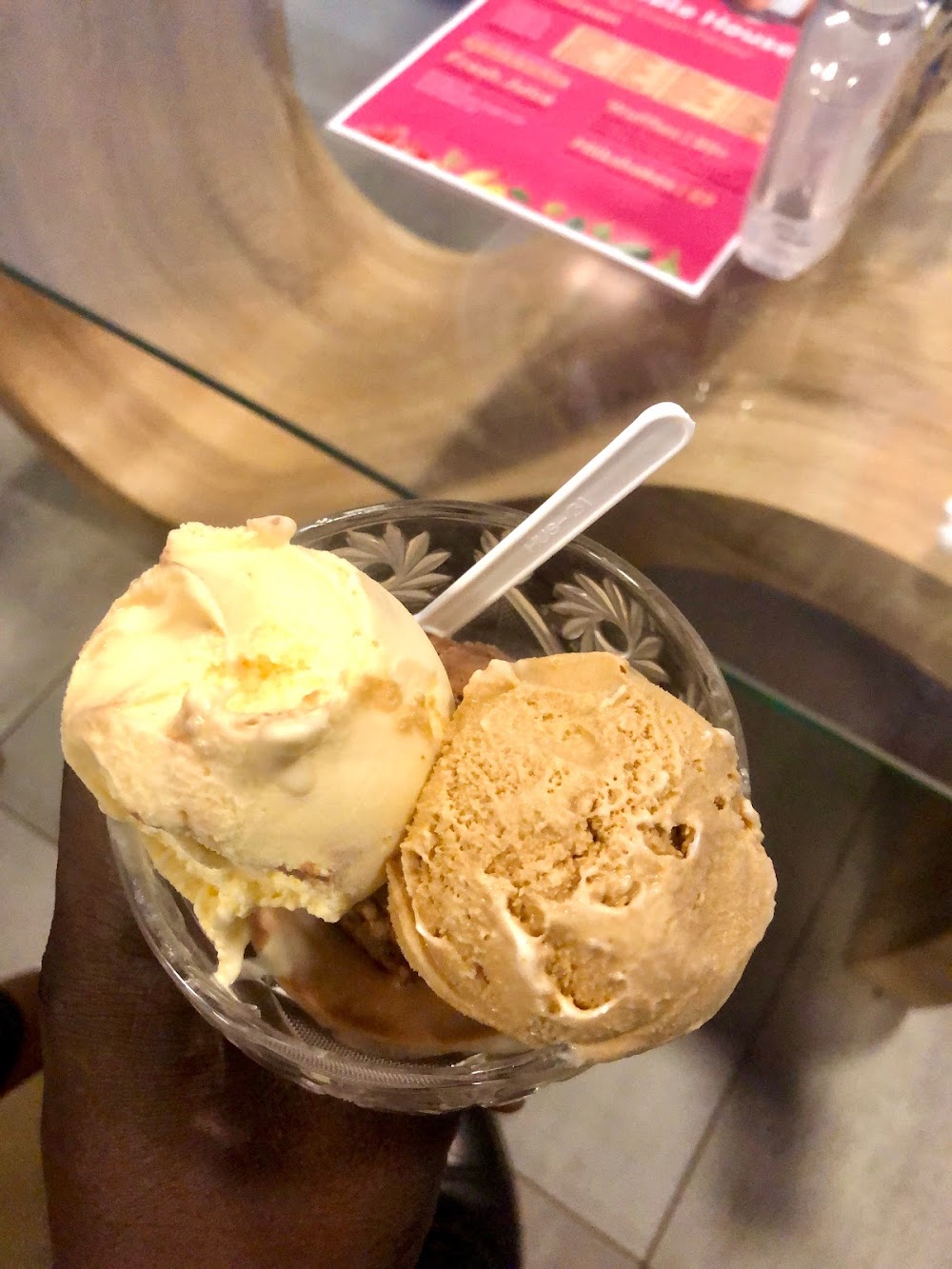 3. Noble House - Tesano
Noble House - Tesano, nestled in the heart of Tesano, Ghana, beckons as an extraordinary culinary gem, offering a dining experience that lingers in your memory. The restaurant's ambiance exudes tranquility and elegance, setting the stage for an unforgettable visit. Its well-organized, contemporary interior boasts cozy seating arrangements and unique 'lazy Susan' tables. The diverse menu at Noble House presents a delightful fusion of international flavors, drawing inspiration from both Indian and Chinese cuisines. Patrons can relish popular dishes like garlic naan, zesty hot potato chips, chili-infused beef sauce with fried rice, crispy spring rolls, and a plethora of other tantalizing options. Each dish arrives steaming hot, bursting with flavor, served in generous portions, all at reasonable prices. The courteous and hospitable staff at Noble House ensures every visit is a warm and welcoming experience. Additionally, the restaurant boasts an upstairs patio offering a breathtaking cityscape view—a perfect complement to an exceptional dining adventure. And for a sweet ending, guests can treat themselves to a scoop of delectable ice cream from a nearby ice cream shop. Regardless of the occasion, Noble House - Tesano stands as the quintessential destination for creating cherished dining memories. Its inviting atmosphere, scrumptious cuisine, and attentive service combine to leave an indelible mark on every guest fortunate enough to experience it.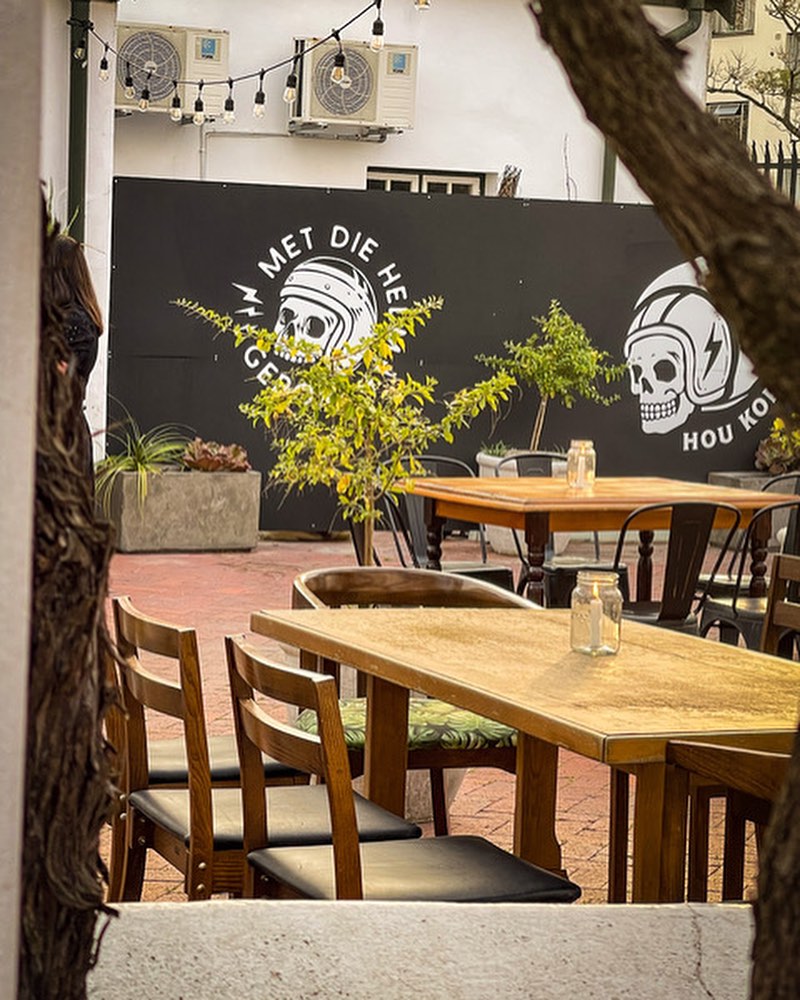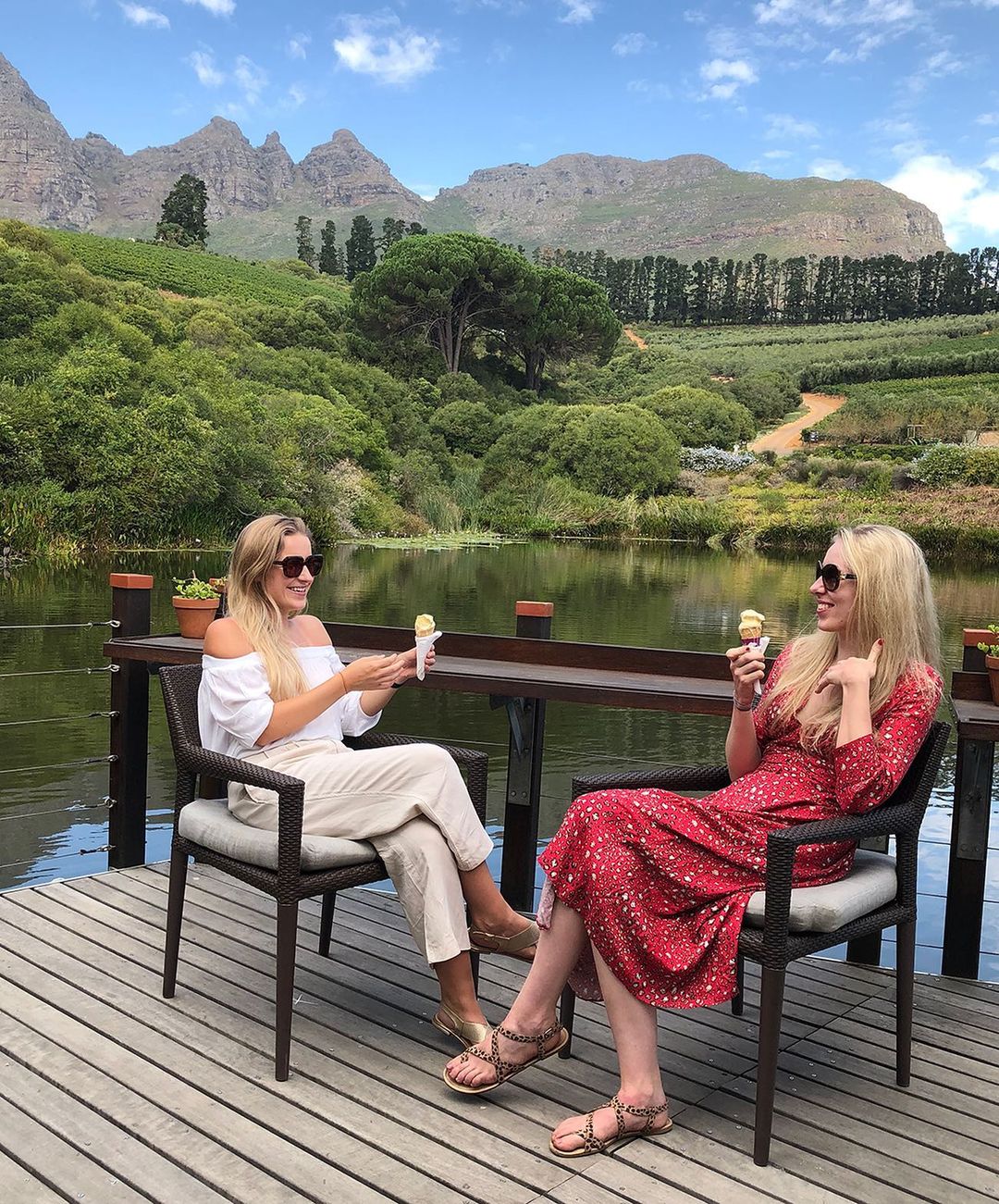 4. Kantien
Located in the heart of Stellenbosch, South Africa, Kantien is a culinary gem renowned for its gourmet pizzas and a delightful array of Italian-inspired dishes. The restaurant's ambiance exudes relaxation and warmth, offering a cozy haven for diners seeking an inviting dining experience. At Kantien, you'll encounter a team of friendly and efficient staff members dedicated to ensuring your dining pleasure. The restaurant's signature Margarita pizza is a true standout, crafted with an impeccable balance of flavors from the crust to the tomato sauce and cheese. Be sure to save room for their delectable soft-serve ice cream, and if you're a fan of brandy, their special brandy selections are not to be missed. Kantien caters to various tastes with options like the mouthwatering potato roti and tantalizing starters such as squid. Generous portions and reasonable prices make dining here a true value. Complement your meal with a selection from their impressive wine list, creating the perfect pairing for your culinary journey. Adding to the unique atmosphere, Kantien proudly displays an impressive collection of Harley collectibles, providing captivating visuals for you to enjoy as you savor your meal. When in search of an exceptional Italian-inspired dining experience in Stellenbosch, Kantien stands as the ideal choice. Revel in the perfection of their Margarita pizza, generous servings, an excellent wine selection, and the hospitality of their welcoming staff for an unforgettable culinary adventure.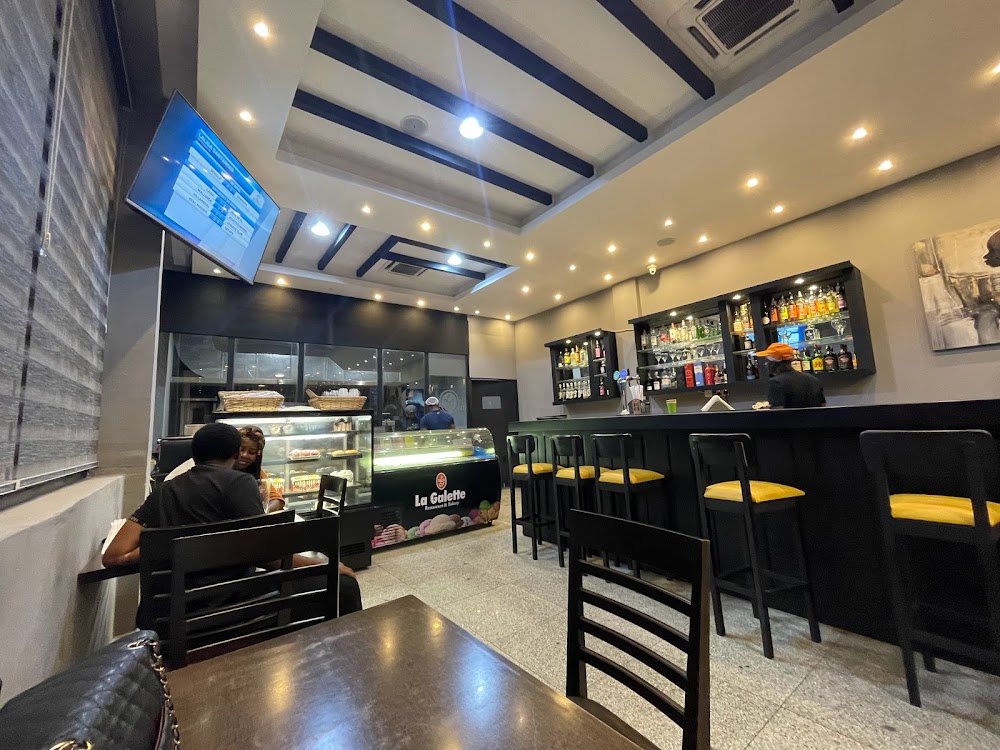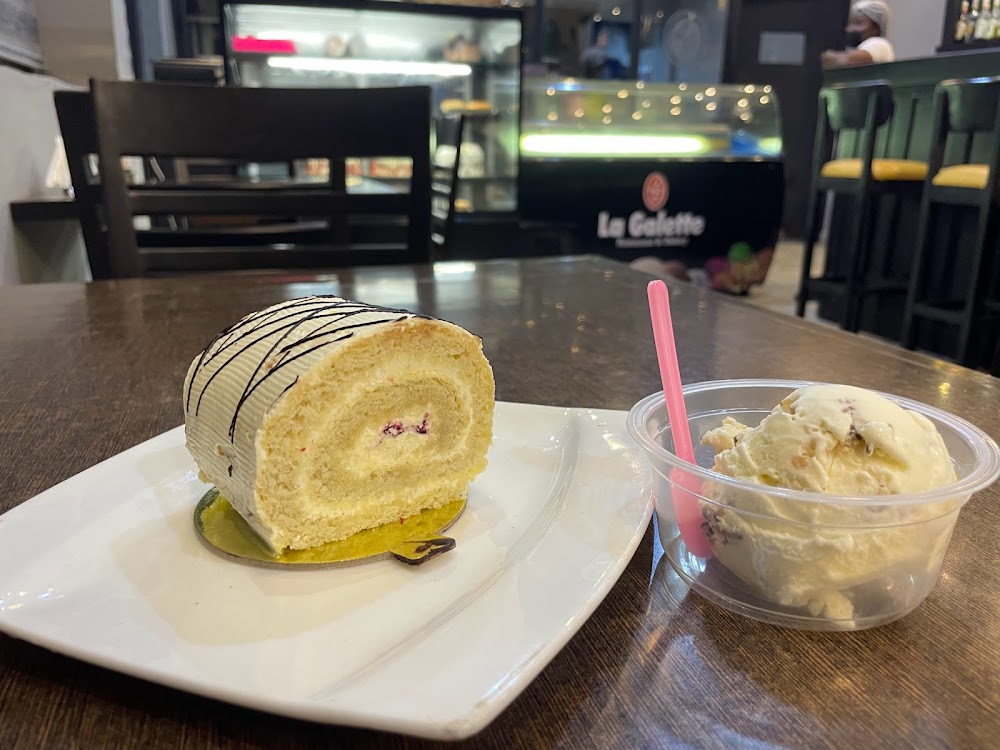 5. La Galette Restaurant
La Galette Restaurant, gracing the heart of Accra, Ghana, is a culinary oasis celebrated for its exceptional gastronomic offerings and inviting ambiance. As you step inside, the restaurant's warm and attentive waitstaff greet you with genuine smiles, creating an immediate sense of comfort and belonging. The culinary journey at La Galette is a captivating one, as their menu traverses a diverse landscape of flavors, encompassing both traditional Ghanaian delicacies and international culinary delights. With something to tantalize every palate, it's an establishment where diners can embark on a global culinary adventure without leaving their seats. Among the menu highlights are the frozen margaritas, a beloved favorite that arrives with juicy mango accompaniments, infusing a tropical twist into your dining experience. Save room for dessert, for La Galette's in-house creations are a testament to their dedication to sweet indulgence. The dessert menu beckons with an array of delights, including freshly made ice creams and cakes. One standout is the vanilla Swiss roll, cherished for its ethereal lightness and the delightful sweetness that lingers on the palate, leaving you yearning for just one more bite. La Galette Restaurant is a versatile dining destination that effortlessly caters to diverse tastes and occasions. Whether you're in search of a quick and satisfying snack or an elevated dining experience, it provides the perfect setting. Whether you're planning a casual night out with friends or a special celebration with loved ones, La Galette's welcoming ambiance and delectable offerings ensure that every visit becomes a cherished memory.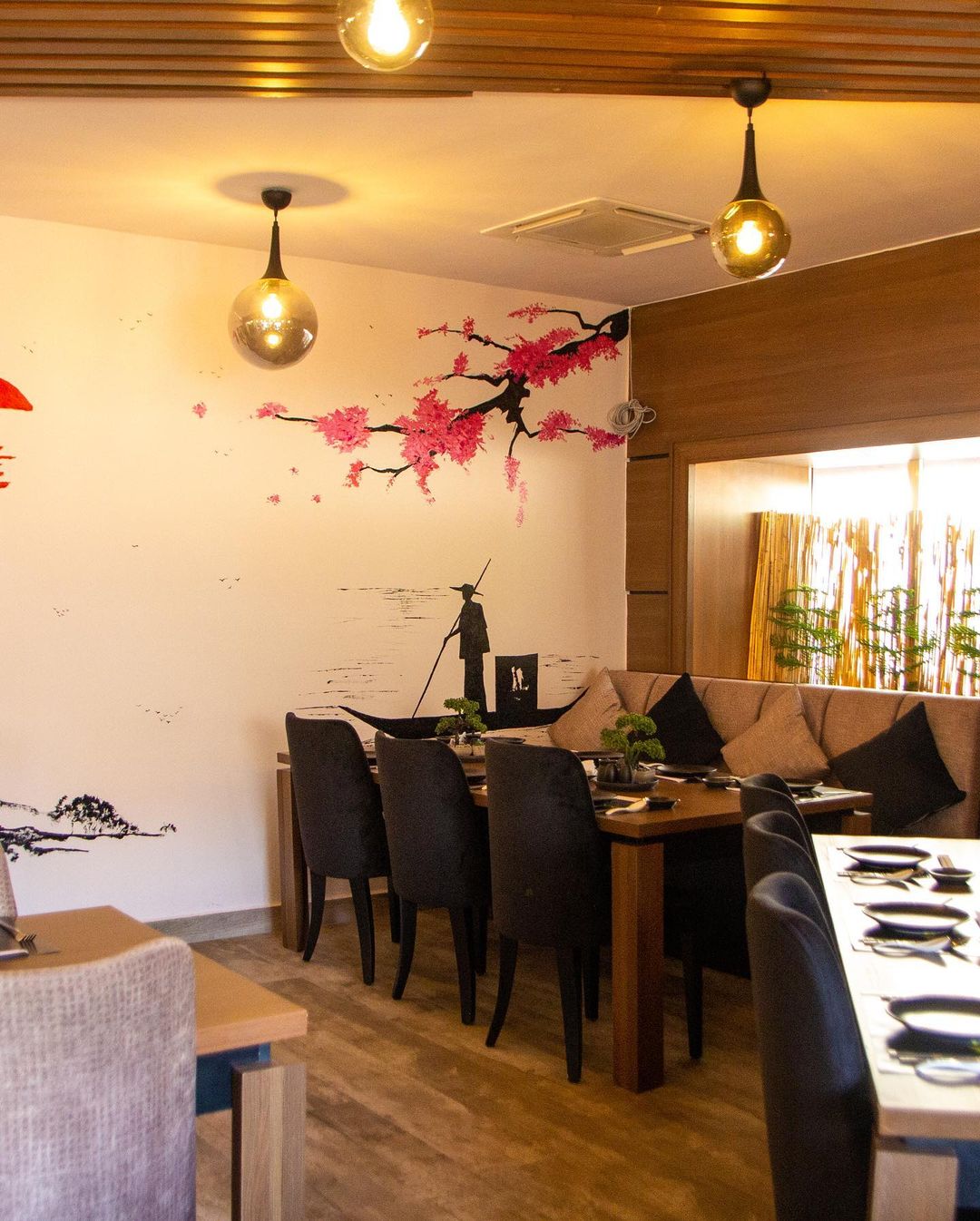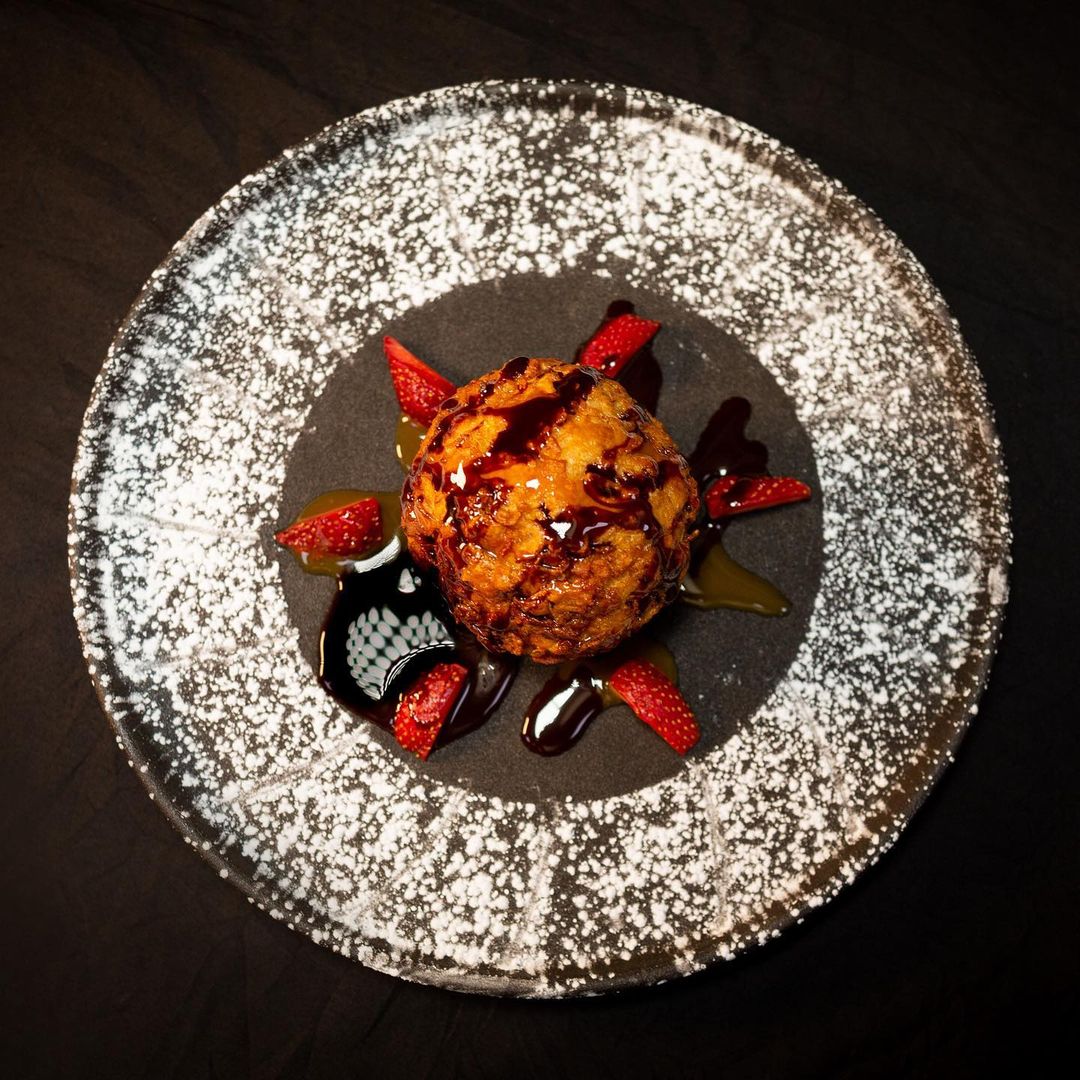 6. Shogan Restaurant Abuja
Located in the heart of Maitama, Abuja, Shogan Restaurant is a culinary gem that beckons Asian cuisine enthusiasts and food lovers alike. This vibrant eatery offers an array of authentic Asian dishes that transport diners to the heart of Asia itself. From mouthwatering starters like Dynamite shrimp and chicken dumplings to irresistible main courses such as beef fried rice, chicken chow mein noodles, and shredded beef, the menu is a gastronomic journey you won't want to miss. The portions are generously satisfying, and the flavors are an exquisite fusion of taste and tradition. One delightful addition to the menu is the mango daiquiri mocktail, a refreshing and flavorful choice that complements the culinary offerings perfectly. Shogan Restaurant's outdoor seating is a bonus, providing a charming ambiance for couples or groups of four. The exceptional customer service, characterized by friendly and helpful wait staff, ensures that every visit is a memorable experience. Shogan Restaurant has garnered a reputation for its delectable spring rolls, offering a light and revitalizing appetizer. The noodle soup, with its uniquely sweet taste and perfectly textured noodles, is a standout favorite among patrons. And let's not forget the irresistible fried ice cream and passion fruit mijito, a duo that begs to be savored. Whether you seek a romantic evening, a lively gathering with friends, or simply a superb meal, Shogan Restaurant Abuja stands as the ultimate destination. Its delicious fare, inviting atmosphere, and top-notch service combine to create a dining experience that's nothing short of exceptional. With its extensive menu of delectable dishes and unwavering commitment to customer satisfaction, it's the ideal spot for a memorable evening out.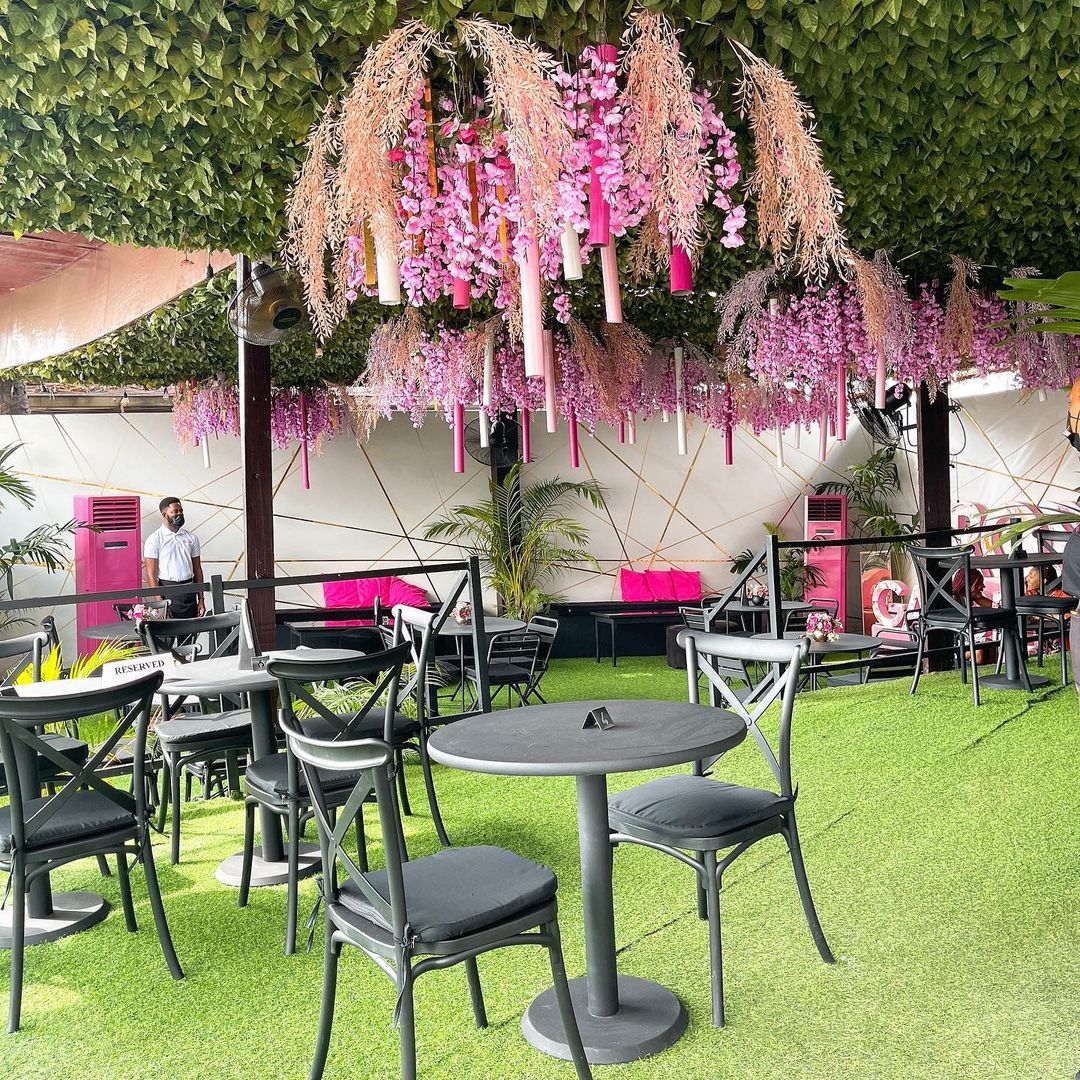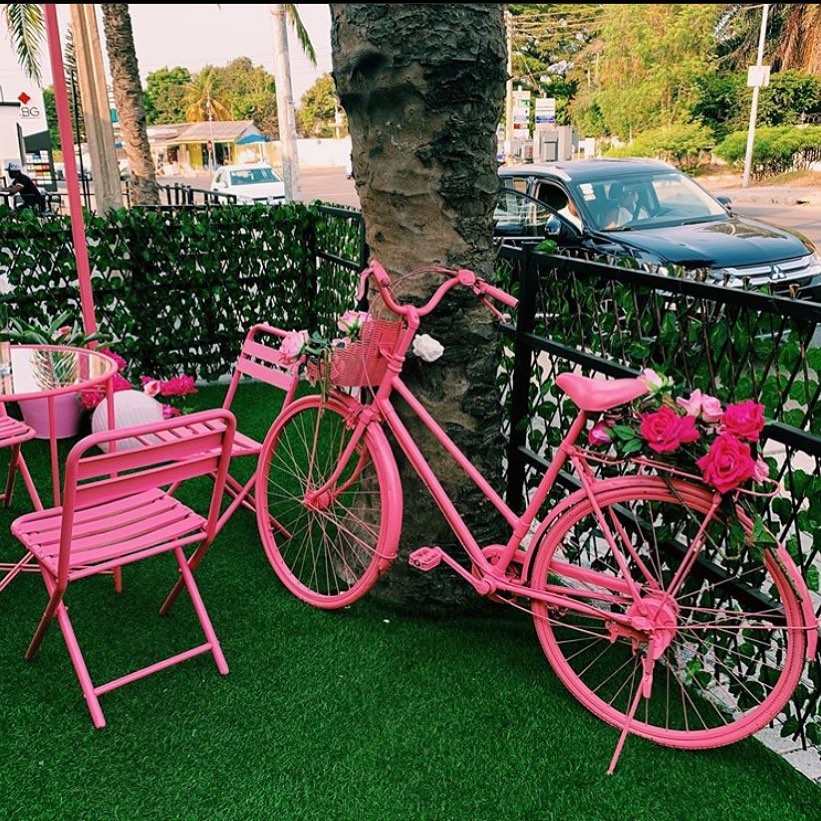 7. Rosé Garden
Step into the welcoming embrace of Rose Garden, an enchanting dining oasis nestled within the heart of Accra, Ghana. This cozy and inviting restaurant sets the stage for memorable moments, whether you're savoring a meal with cherished friends or enjoying a solitary culinary journey. The atmosphere here exudes warmth and relaxation, creating the ideal backdrop for your dining experience. From the moment you enter, you'll encounter attentive and friendly staff who are eager to accommodate your requests and ensure your visit is nothing short of exceptional. Dive into the diverse and mouthwatering menu, a treasure trove of flavors to tantalize your taste buds. Begin your gastronomic adventure with tempting appetizers such as nachos or calamari, setting the tone for a memorable feast. The English breakfast and Buttermilk Fried Chicken with Waffles are among the favorites, but the menu offers a splendid variety of main dishes, including grilled salmon, roasted chicken, and a flavorful veggie wrap. The drinks menu here is equally impressive, featuring signature delights like the Passion Fruit Margarita and the timeless classic, Caramel Ice Coffee. Cap off your culinary journey with a delectable dessert, choosing from a delightful selection of cakes and ice cream. No matter the time of day, Rose Garden caters to your culinary desires, whether it's breakfast, brunch, lunch, or dinner. With its captivating atmosphere, attentive staff, and an array of delectable food and drink options, your visit to Rose Garden is sure to leave you delighted. Come and immerse yourself in the Rose Garden experience – where every meal is an unforgettable chapter in your culinary story.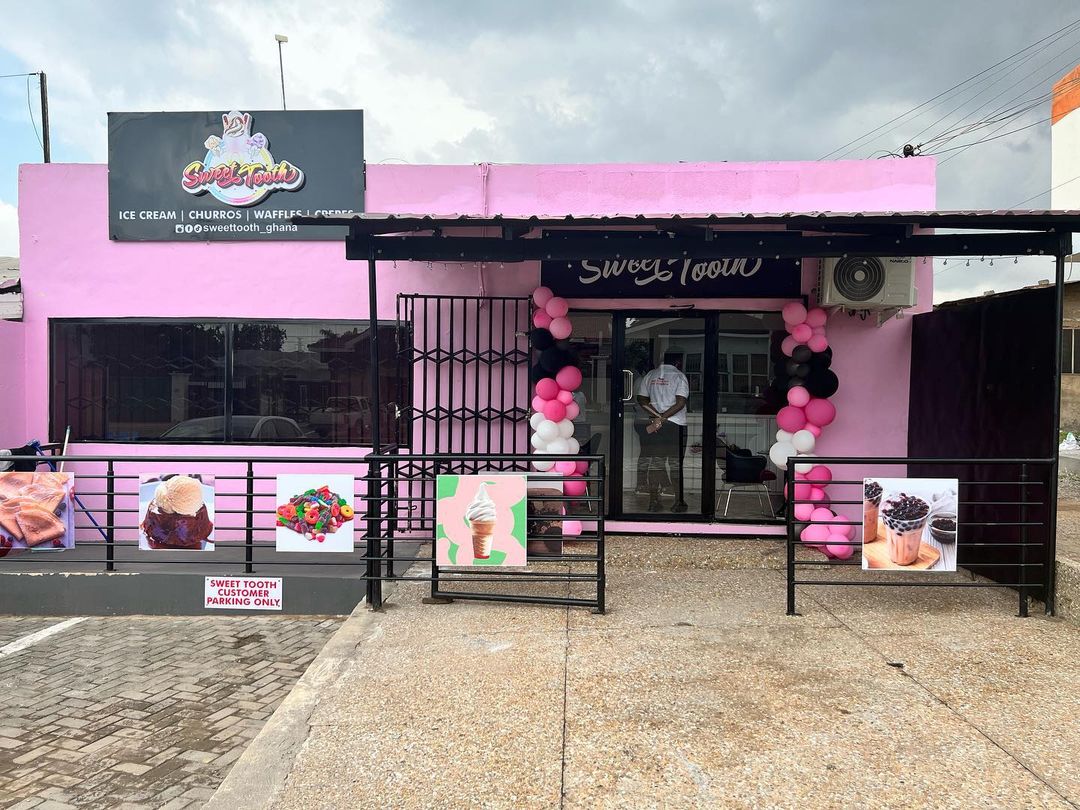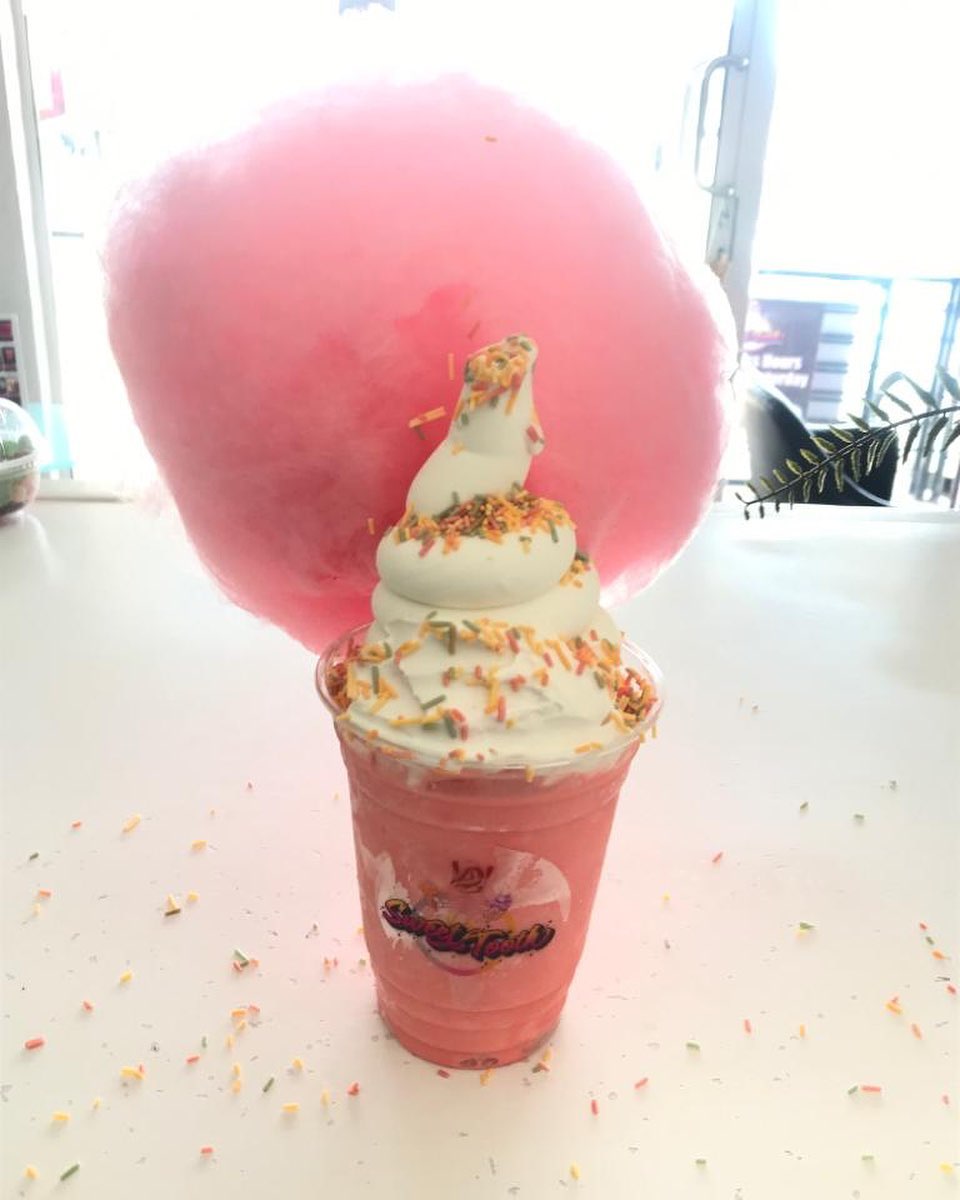 8. Sweet Tooth Bakery
Sweet Tooth Bakery, right in the vibrant heart of Accra, stands as the ultimate haven for those seeking a memorable dining experience enriched with delectable meals and irresistible desserts. Within its welcoming walls, this restaurant offers an intimate and cozy ambiance that sets the stage for culinary delights that will linger in your memory. As you embark on your gastronomic journey, tantalize your taste buds with a selection of signature appetizers, from succulent shrimp spring rolls to savory vegetable samosas. The main course menu is equally enchanting, featuring timeless classics like fish and chips, pesto chicken, and meat lasagna, alongside vegetarian offerings such as mushroom risotto and roasted vegetable quinoa, catering to a diverse range of palates. However, the true crowning jewel of Sweet Tooth Bakery lies in its dessert offerings. Whether you're a fan of classic cakes and cupcakes or prefer the allure of homemade ice cream and freshly baked cookies, this establishment is a haven for those with a sweet tooth. The choices are as abundant as they are delicious, ensuring that every visit concludes with a satisfied smile. Yet, it's not just the delectable dishes that make Sweet Tooth Bakery exceptional; it's the attentive and friendly staff that elevate the experience. With their unwavering commitment to delivering exceptional service, they transform a simple meal into a memorable occasion. If you're in search of a restaurant that flawlessly combines delectable cuisine with impeccable service, Sweet Tooth Bakery is the place to be. Don't let this opportunity pass you by; secure your table today and immerse yourself in all the culinary delights that this beloved establishment has to offer.
Conclusion
In a world filled with culinary pleasures, there's something universally cherished about the simplicity and joy that a scoop of ice cream brings. Our journey through these eight remarkable restaurants has revealed a delightful array of ice cream experiences, each one promising a unique and satisfying sweet ending to any meal. Whether you're drawn to classic flavors or tempted by inventive creations, these establishments are ready to fulfill your ice cream desires with gusto. So, the next time your taste buds tingle for a frozen treat, remember these dining destinations. They're more than just restaurants; they're gateways to ice cream dreams come true. Indulge, savor, and celebrate the sweet moments that life has to offer.
Get ready to scream for ice cream at these 8 delightful spots – it's scoop-er fun!
YOU MAY LIKE THIS