Welcome to the realm of all-you-can-eat buffet restaurants in Nigeria – Unveiling a world where plates are piled high with delectable dishes, and the joy of dining knows no bounds.
Get ready to treat yourself to a feast like no other! If you're someone who loves good food and plenty of it, we've got just the thing for you. In this guide, we're highlighting the best all-you-can-eat buffet restaurants in Nigeria.
From the heart of Lagos to the vibrant streets of Abuja, Nigeria's food scene is a melting pot of flavors. These buffet spots aren't your average restaurants – they're food adventures waiting to happen. Whether you're a die-hard fan of Nigerian classics or you're up for trying something new, these buffet joints offer a taste of everything.
Get ready for a satisfying experience as we bring you a handpicked selection of 6 top all-you-can-eat buffet restaurants in Nigeria. Get your appetite in gear – it's time to dig in!
6 All-You-Can-Eat Buffet Restaurants in Nigeria
1. Ekaabo Restaurant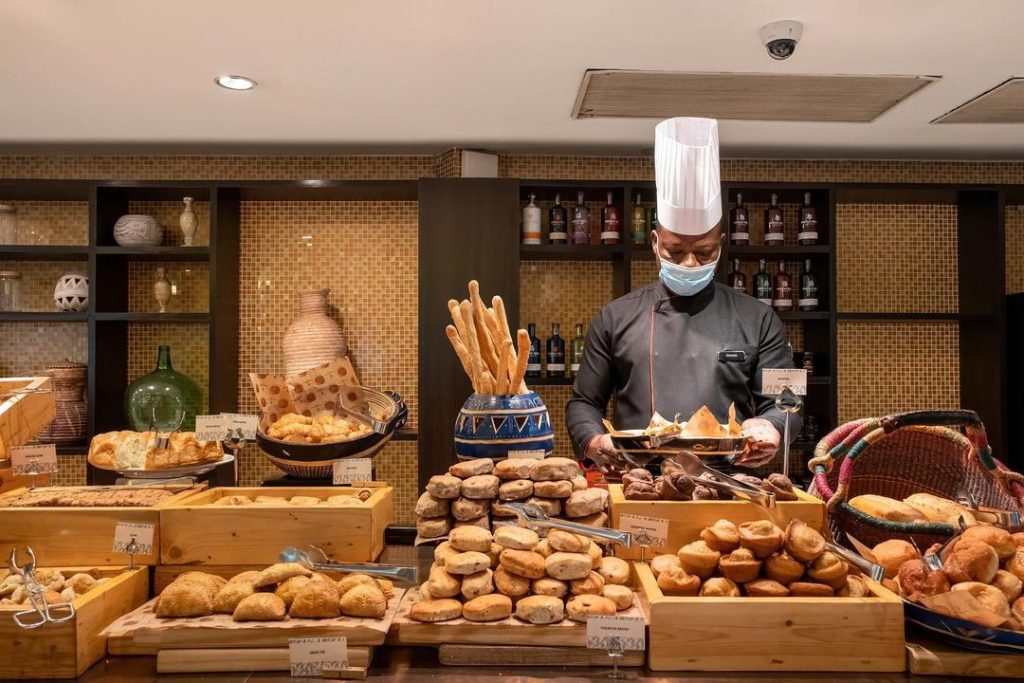 Ekaabo is a delightful fusion of Intercontinental and Nigerian cuisine nestled in the vibrant city of Lagos. Indulge in the mouth-watering brunch buffet or savor the [chef's specialty] made with fresh, locally sourced ingredients. Gather your group for a memorable meal, or enjoy a romantic evening surrounded by our warm ambiance. Ideal for kids, with convenient POS and free Wi-Fi. Ekaabo is your ultimate dine-out destination!
2. Four Palms Residence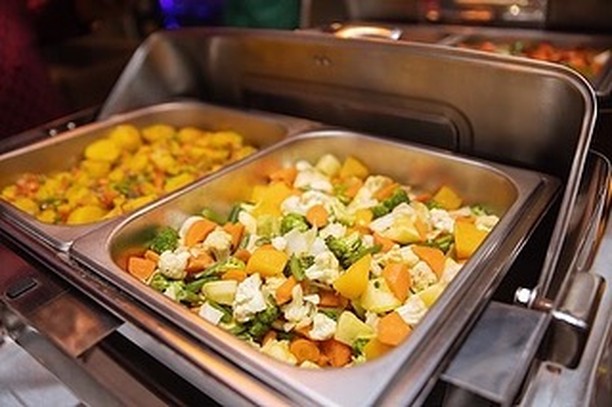 Four Palms Residence is a unique restaurant in Abuja that offers a one-of-a-kind dining experience. Guests can enjoy a beautiful outdoor pool area with lush greenery and a stunning waterfall. The rooms are beautifully furnished, and the staff are friendly and welcoming. The restaurant also features a stunning indoor area with a variety of art pieces creating an atmosphere of relaxation and luxury. The buffet dinner is delicious and reasonably priced. If you're looking for a romantic getaway, Four Palms Residence is the perfect choice. Enjoy a romantic dinner by the poolside or indoors, with breathtaking views and delicious food.
3. Radisson Blu Ikeja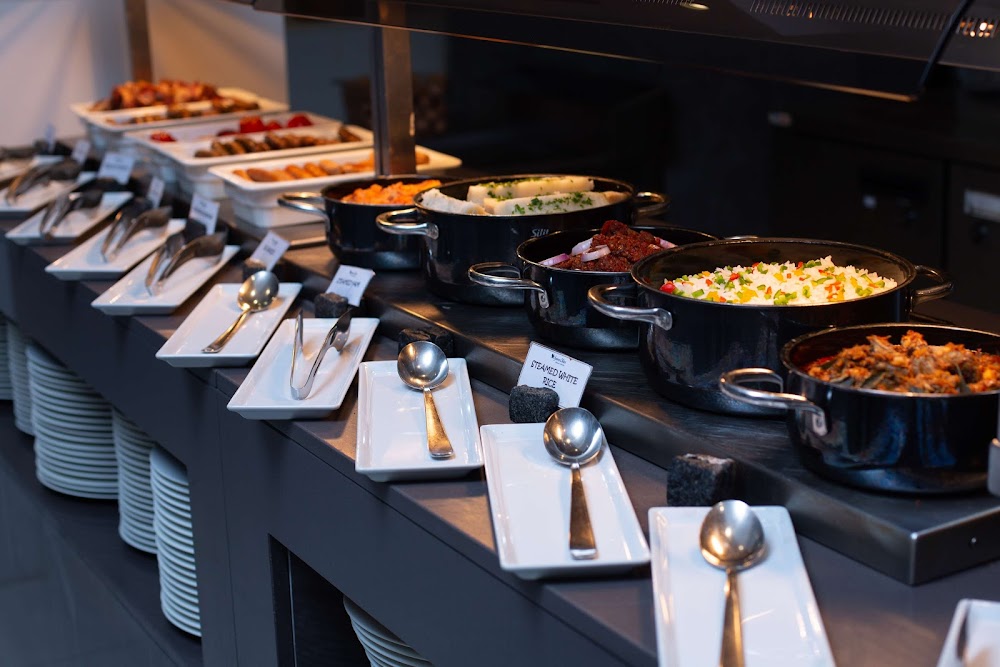 Radisson Blu Hotel, Lagos Ikeja is a restaurant with a reputation for excellence. From the moment you arrive, you are welcomed with a warm smile from the polite and well-trained staff. The environment is clean and sparkling, and the ambiance is cool and inviting. You can access the underground parking easily, and the helpful staff will guide you through the process. The hotel offers an array of delicious food, ranging from the dinner buffet to breakfast buffets, and their desserts are beautifully decorated and delicious. Overall, Radisson Blu Hotel, Lagos Ikeja offers excellent service, a pleasant environment, and delicious food. It is a fantastic place to dine and is highly recommended for those looking for a great place to eat.
4. Emem Restaurant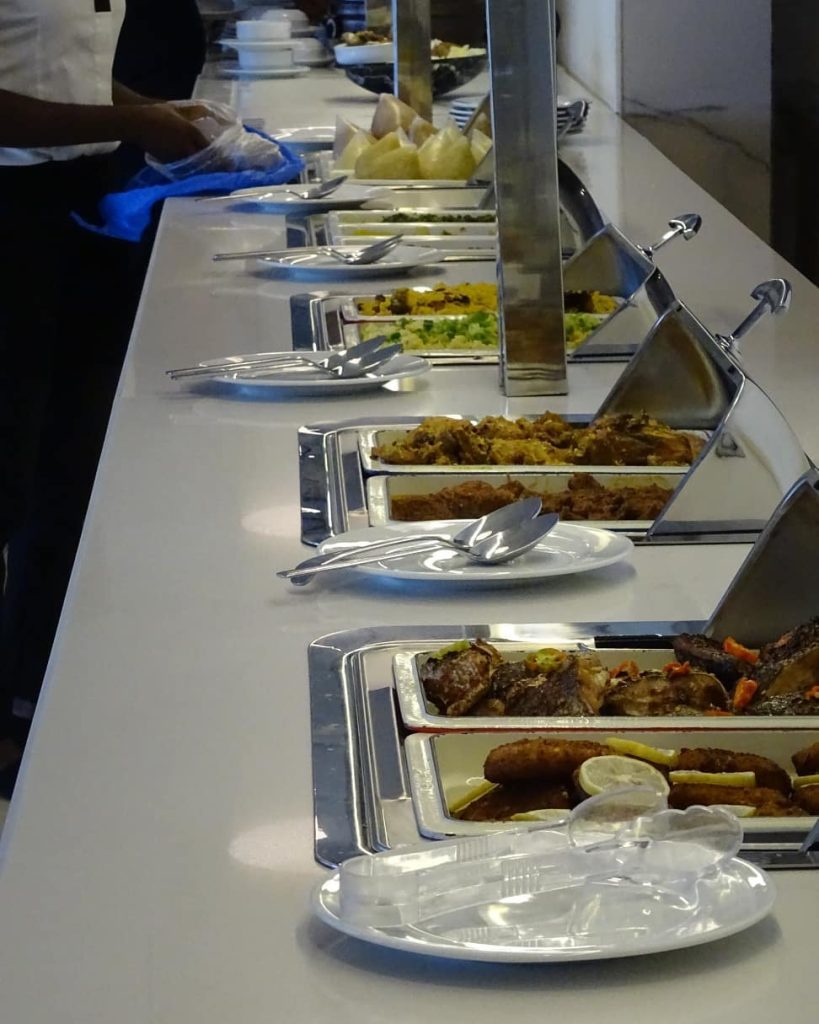 The restaurant provides all day dining from 7:00am to 10pm every day. There is a wide variety of dishes and our every Sunday Buffet. Better still, you can make orders for what is not on display, and it will be prepared in a few minutes, specially customized for you.
Interestingly, Restaurant Emem boasts of a live kitchen, giving you the opportunity to watch the skilled chefs prepare your special order just the way you like it.
5. Papillon Restaurant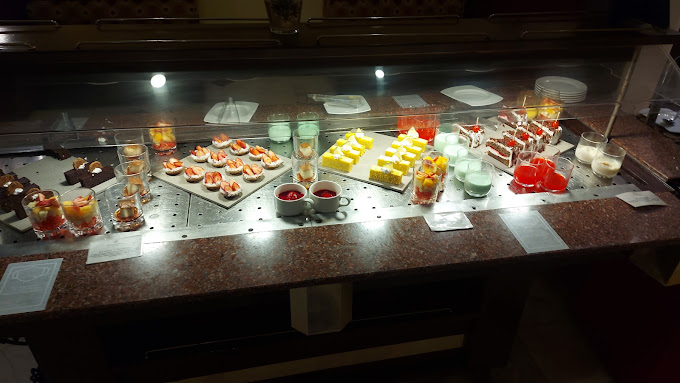 Nestled within the Sheraton Hotel, Abuja, Papillon Restaurant stands as a beacon of top-tier dining. Here, a symphony of flavors unfolds, accompanied by the melody of soft tunes and service that leaves no detail unattended. This is the essence of Papillon's unique dining experience – carefully curated to delight your senses. Renowned for its expansive array of both local and international delicacies, Papillon boasts an impressive selection of intercontinental fares and round-the-clock buffets. As one of Abuja's premier dining destinations, Papillon guarantees a gastronomic journey that spans the globe, while also embracing the rich tapestry of traditional Nigerian cuisine.
From sunrise to sunset, Papillon invites you to partake in a lavish experience, offering sumptuous Breakfast, Lunch, and Dinner buffets. The restaurant's dedication to diverse and delectable offerings sets it apart, making it a true standout among Abuja's culinary landscape.
6. Crossover Restaurant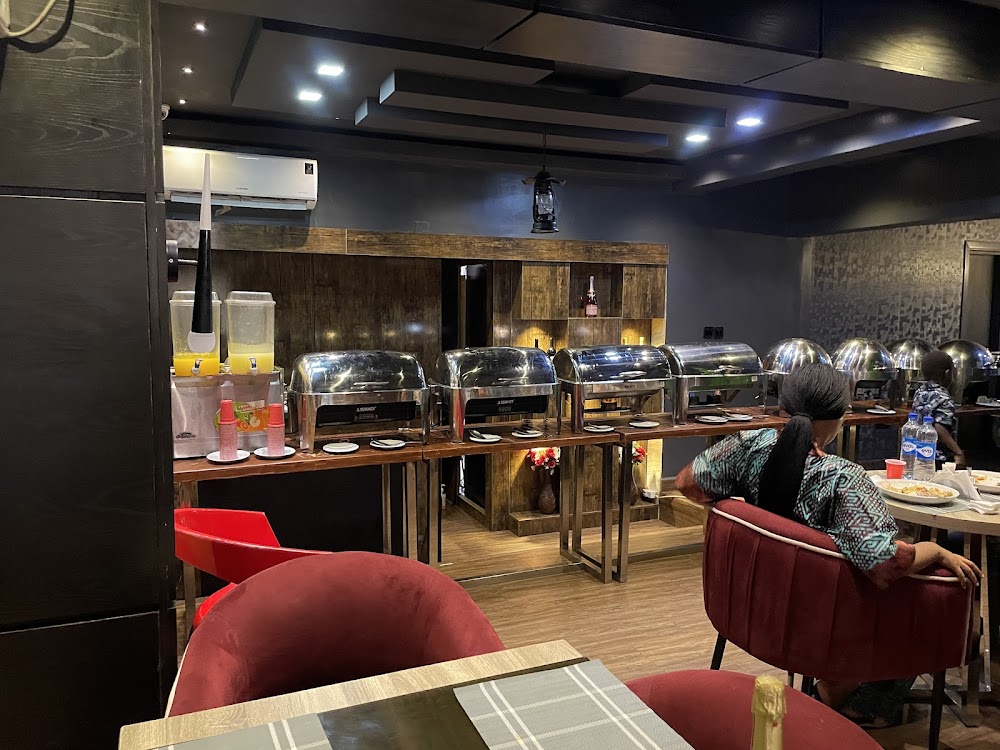 CrossOver Restaurant in Abuja is the perfect spot for a cozy dinner with friends or a romantic evening out. The restaurant is small but inviting, with charming decor and comfortable seating. The menu offers a variety of options that are sure to please any palate. The buffet is a great way to sample a variety of the restaurant's dishes. The selection is vast and varied, with something for everyone. The food is fresh, tasty, and cooked to perfection. Whether you're looking for a romantic evening or a fun night out with friends, CrossOver Restaurant is the perfect spot for a great dining experience.
In a nation celebrated for its vibrant culinary tapestry, these six all-you-can-eat buffet restaurants stand out as beacons of gastronomic excellence. From the savory scents of freshly grilled meats to the tantalizing display of aromatic stews and irresistible desserts, these buffet spots offer not just meals, but memories to savor. Whether you're a seasoned foodie or a curious explorer of flavors, the diverse spreads and welcoming atmospheres of these restaurants promise an unforgettable dining adventure. So, go ahead and embark on a journey that celebrates the rich diversity of Nigerian cuisine, one plate at a time.
OTHER POSTS YOU MAY LIKE