As Nigeria prepares to celebrate its independence, the vibrant and diverse culinary scene across the country beckons food enthusiasts to indulge in a feast of flavors and traditions. This Independence Day, we present to you a curated list of the best 10 unmissable restaurants, each offering a unique culinary experience that showcases the rich and diverse culture of Nigeria. From mouthwatering local delicacies to international gourmet delights, these dining establishments have something special in store for everyone, making your celebration of Nigeria's independence not only memorable but also delicious. Join us on a gastronomic journey as we explore these culinary gems that embody the spirit of this remarkable nation.
10 Restaurants to Visit on Independence Day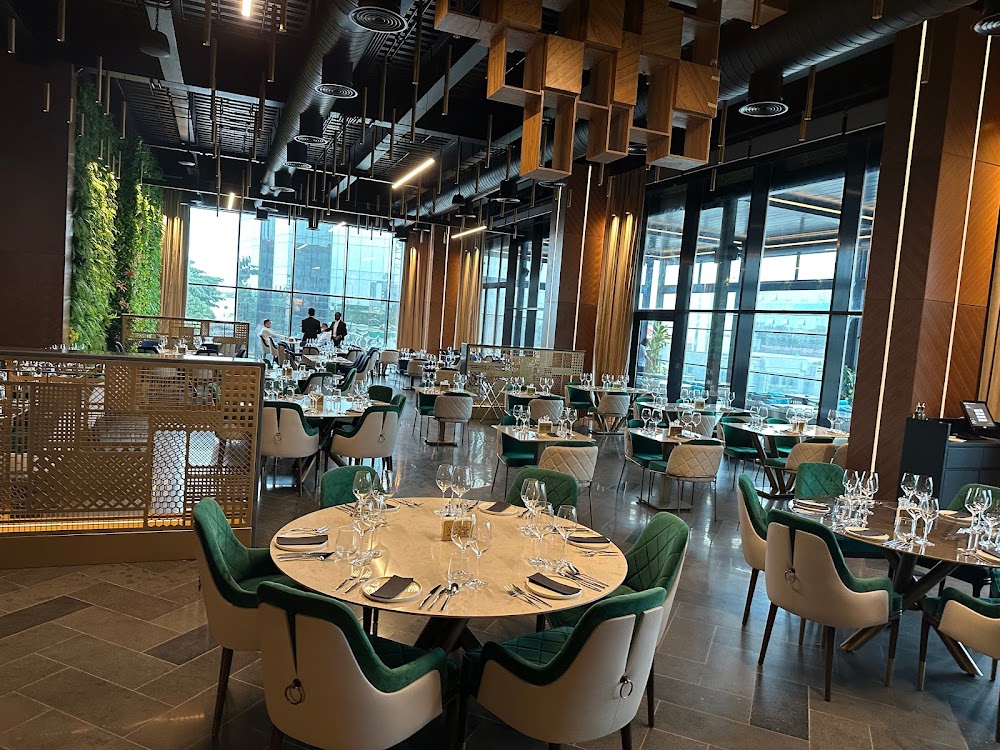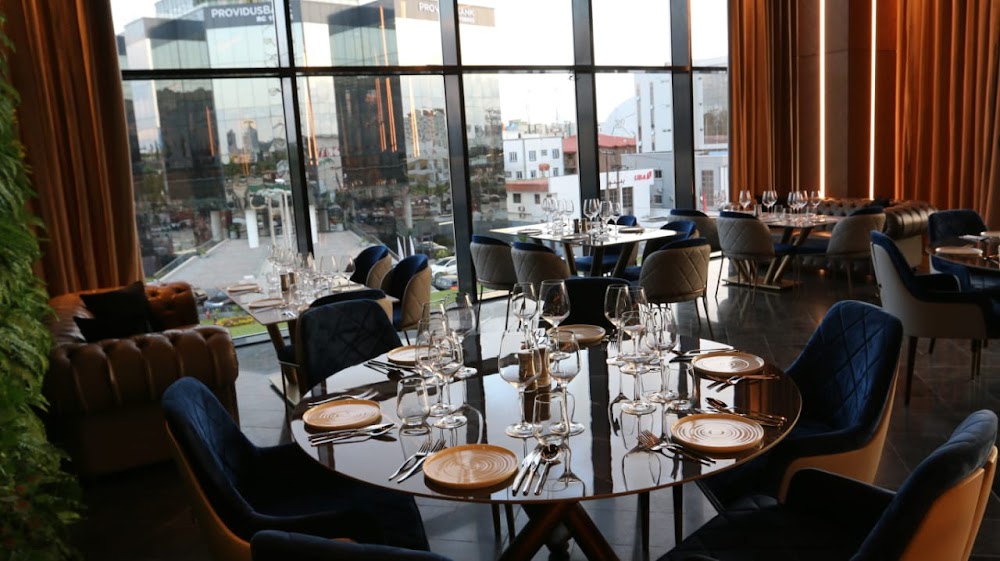 1. Gras Lagos
Gras Restaurant Lagos, nestled in the heart of Lagos, is a lavish culinary haven that beckons you to celebrate Nigeria's independence in opulent style. As you step through its doors, you'll be embraced by an atmosphere of pure luxury, where a Rolls Royce graces the reception area and a meticulously crafted book-matched porcelain feature wall sets the tone for an extraordinary dining experience. The drinks selection is as diverse as it is well-considered, while the menu strikes a balance between refinement and accessibility. The restaurant's attentive and accommodating staff go the extra mile to ensure that your dining experience on Nigeria's independence day, the 1st of October, is nothing short of perfection. When it comes to the cuisine, Gras Restaurant Lagos offers an enticing array of dishes, from beloved classics like jollof rice and buttered yam to innovative creations such as crab salad and special rice with prawn. Every dish is prepared to perfection and presented with meticulous attention to detail. To make your Independence Day celebration even more memorable, the chef personally seeks your feedback, adding a special touch to your experience. What's more, Gras Restaurant Lagos provides live entertainment, with a skilled violinist serenading diners with beautiful melodies. With its elegant decor, top-notch service, and exceptional cuisine, this restaurant is the ideal destination for a romantic date night or any special occasion, making it the perfect choice to mark Nigeria's independence with a touch of grandeur and culinary excellence.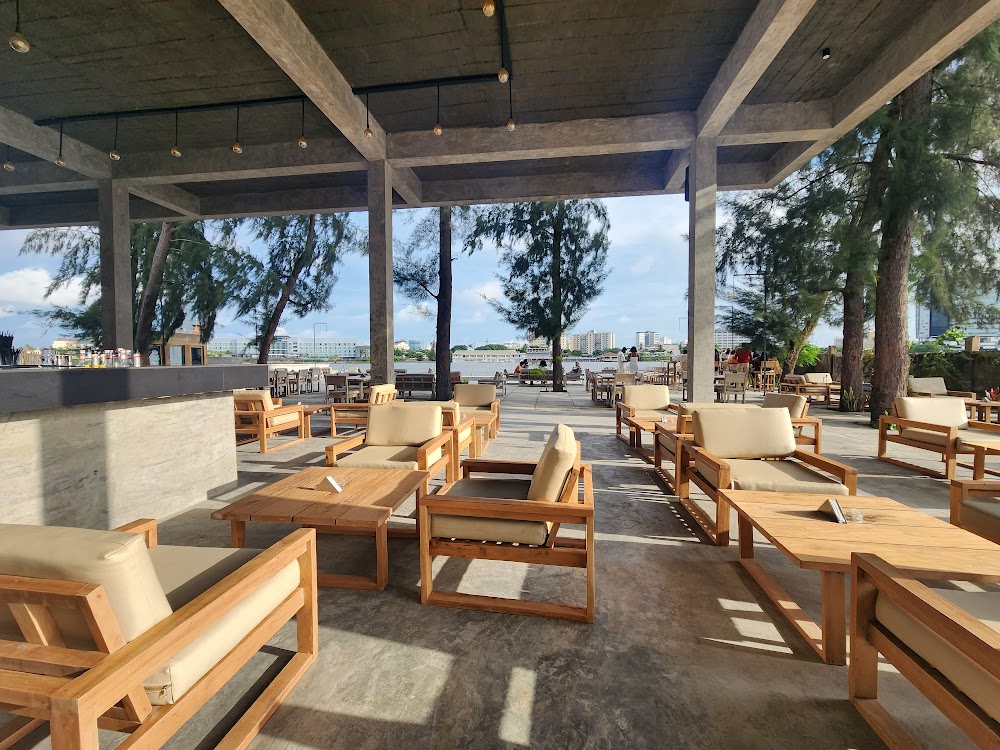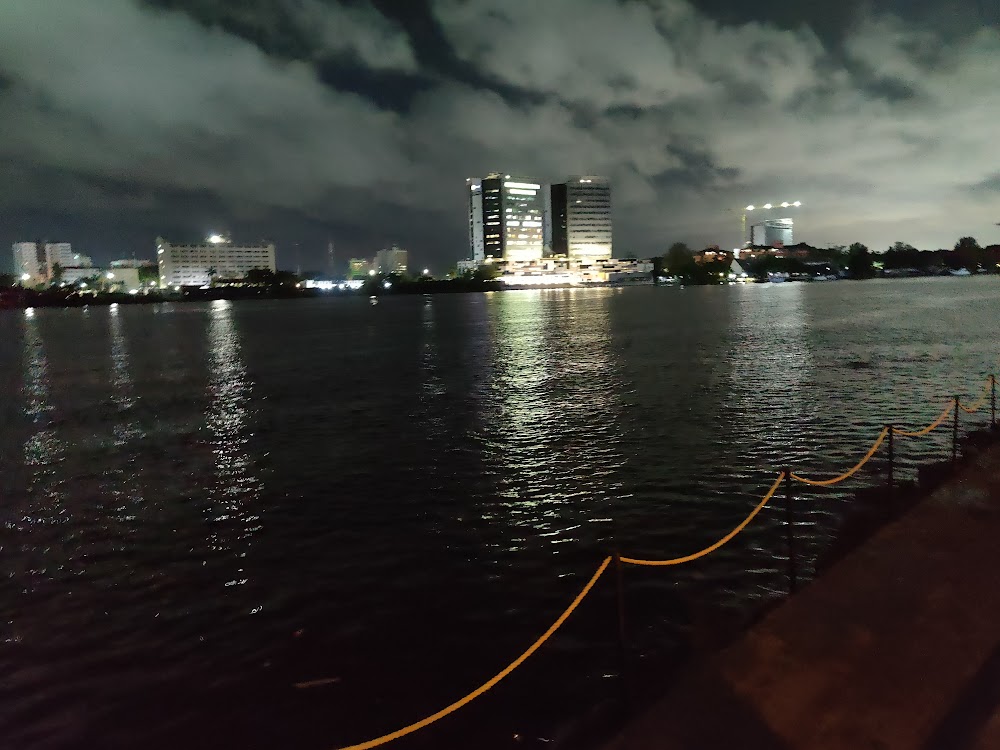 2. Mako Lagos
Mako Lagos stands as a captivating waterfront restaurant nestled in the heart of Lagos, Nigeria, promising an extraordinary and unforgettable dining experience. This Independence Day, on the 1st of October, it emerges as the perfect destination to commemorate Nigeria's sovereignty in style. With its breathtaking views of the bustling harbor, Mako Lagos offers a serene backdrop for guests to bask in the city's beauty while savoring delectable cocktails and indulging in mouthwatering pizzas. What sets Mako Lagos apart is its unwavering commitment to freshness and flavor, ensuring that every dish served is a culinary masterpiece. Imbibing the spirit of the occasion, the cocktails are meticulously crafted with top-quality ingredients, while an extensive selection of wines and beers ensures there's something for every palate. The restaurant's vibrant ambiance is further elevated by a resident DJ, spinning an eclectic mix of music from house to hip-hop, infusing life and energy into the atmosphere. For those seeking to revel in the outdoors, the restaurant's breezy and cool seating area is an absolute delight, providing the ideal setting to unwind and relax. Whether you're planning a romantic evening or a lively night out with friends, Mako Lagos promises an experience that transcends the ordinary, making it the ultimate destination to celebrate Nigeria's Independence Day with unparalleled style and flair.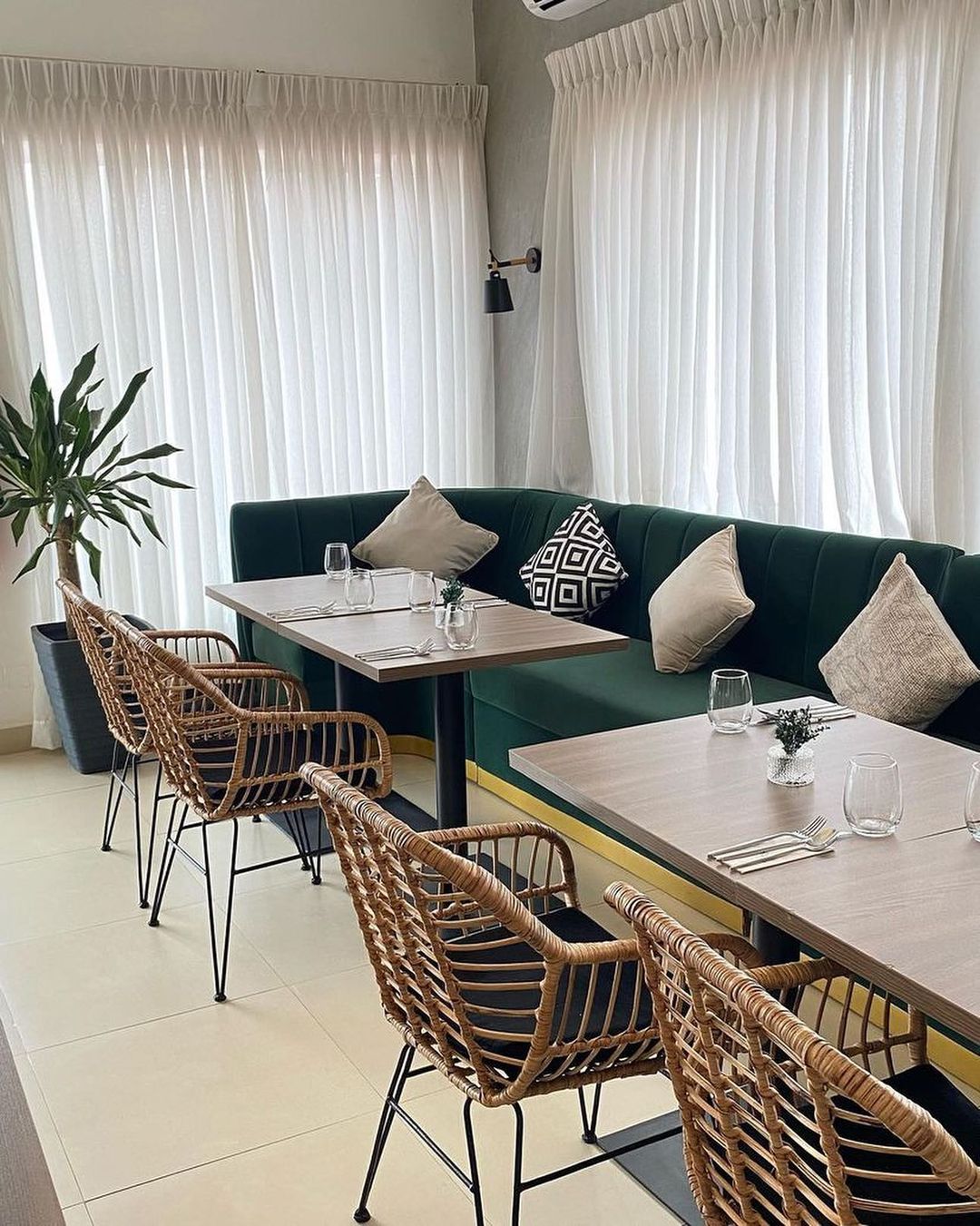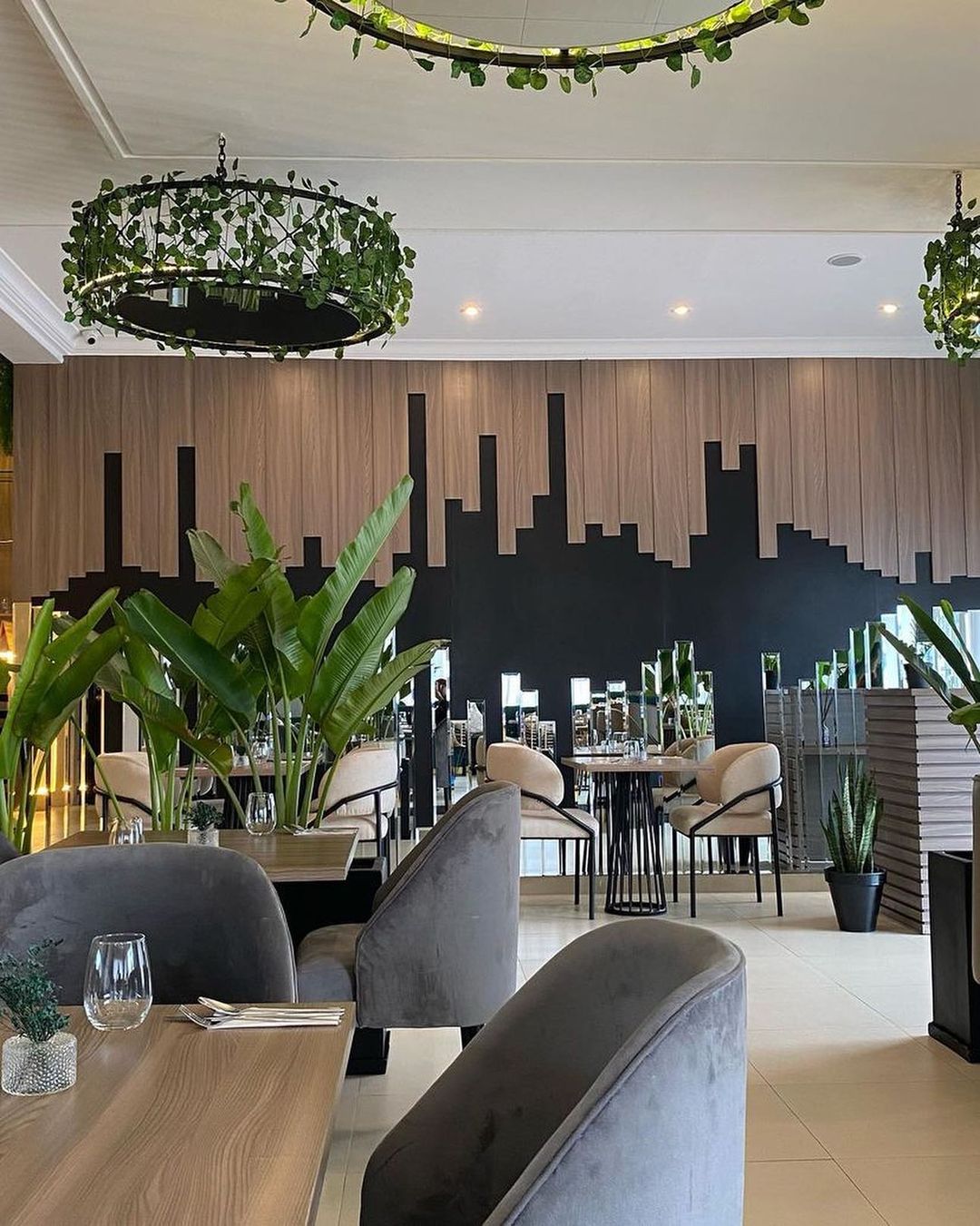 3. COAH Lagos
COAH Lagos, situated in the heart of Ikeja, Lagos, is a true culinary treasure, especially on Nigeria's Independence Day, celebrated on the 1st of October. This exceptional restaurant offers an inviting atmosphere that seamlessly combines serenity with warmth. As the nation marks its freedom, COAH Lagos invites you to partake in the spirit of independence while savoring a diverse array of delectable dishes and refreshing beverages designed to please every palate. Yet, it's the culinary craftsmanship that takes center stage here, with each dish executed to perfection. The linguine pasta, in particular, has garnered an enthusiastic following, with diners effusing about its exquisite flavor and delightful texture. And don't miss out on the mouthwatering jollof dish, served piping hot and brimming with flavor. The dedicated staff at COAH Lagos enhance the experience with their friendly and attentive service, ensuring that every guest enjoys a delightful and memorable time. Given the expected festivities on Independence Day, making a reservation is highly advisable, securing your place at this culinary celebration. In summary, COAH Lagos isn't just a restaurant; it's a culinary oasis offering impeccable cuisine and a welcoming ambiance perfectly suited for commemorating Nigeria's Independence Day. So, on the 1st of October, come and relish the flavors and hospitality of COAH Lagos as you join the nation in celebrating its enduring spirit of independence.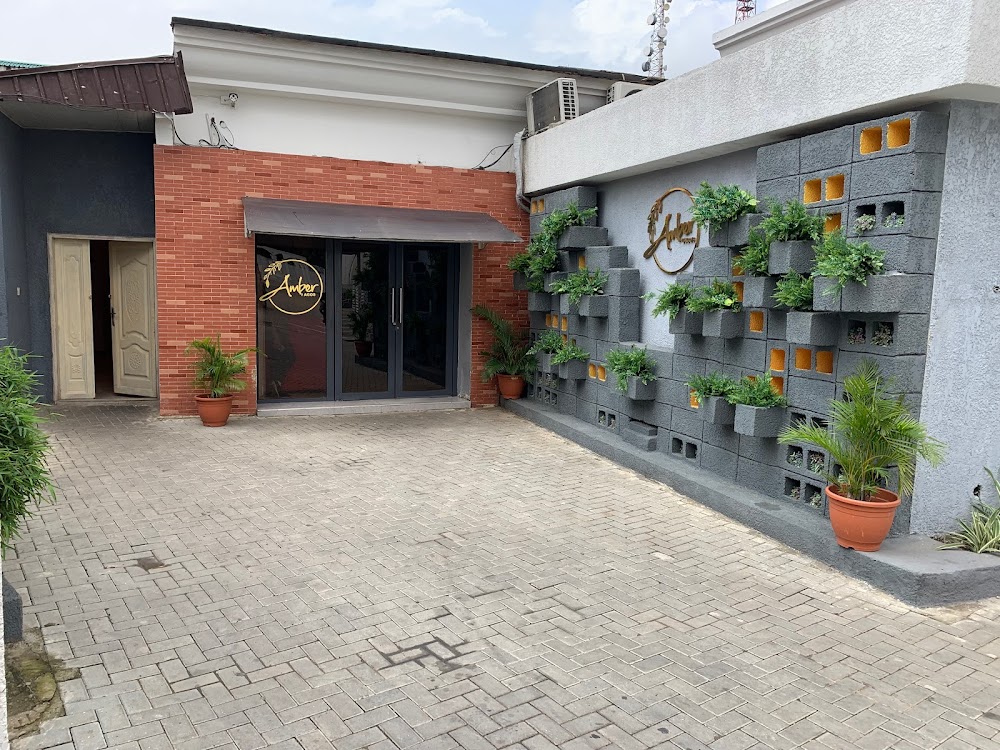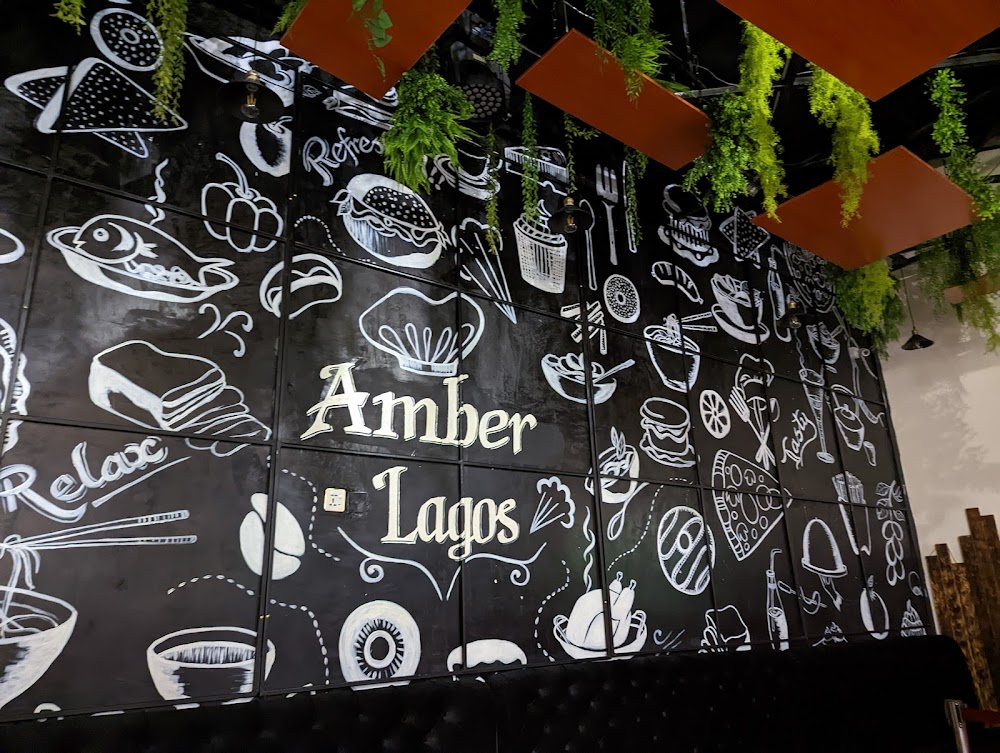 4. Amber Lagos
When it comes to finding the perfect venue for an unforgettable evening, look no further than Amber Lagos. Nestled in the heart of Ikeja, this chic restaurant offers a captivating ambiance, making it an ideal choice for a unique dining experience, especially on Nigeria's Independence Day, celebrated on the 1st of October. Amber Lagos boasts a modern and inviting decor, accentuated by soft lighting and innovative sound design that sets the stage for a memorable celebration of Nigeria's independence. The restaurant's friendly and attentive staff ensures that your every need is met, adding an extra layer of warmth to the occasion. Moreover, the menu is a culinary journey through traditional favorites and inventive, unique recipes, all crafted using the freshest ingredients. Whether savoring the Cream Cajun Pasta or indulging in the Grilled Chilli Prawn, each dish is a masterpiece of flavor and presentation. To complement the exquisite cuisine, the restaurant offers an extensive drinks menu featuring craft cocktails, wines, and beers. Amber Lagos promises an evening of indelible memories, creating a relaxed and inviting atmosphere that's perfect for celebrating Nigeria's independence with loved ones. Whether you seek a romantic dinner for two or a lively night out with friends, Amber Lagos is the ultimate destination, making your Independence Day celebration truly special.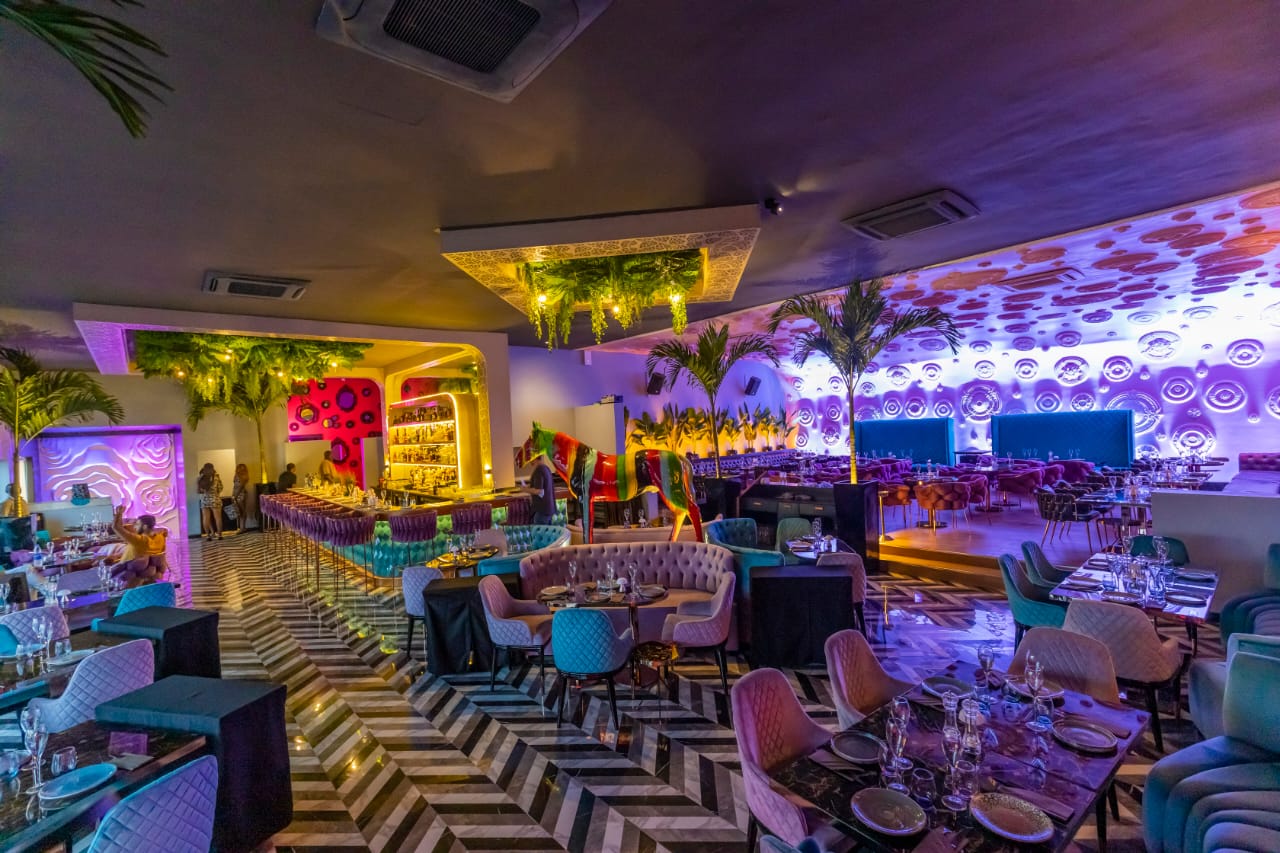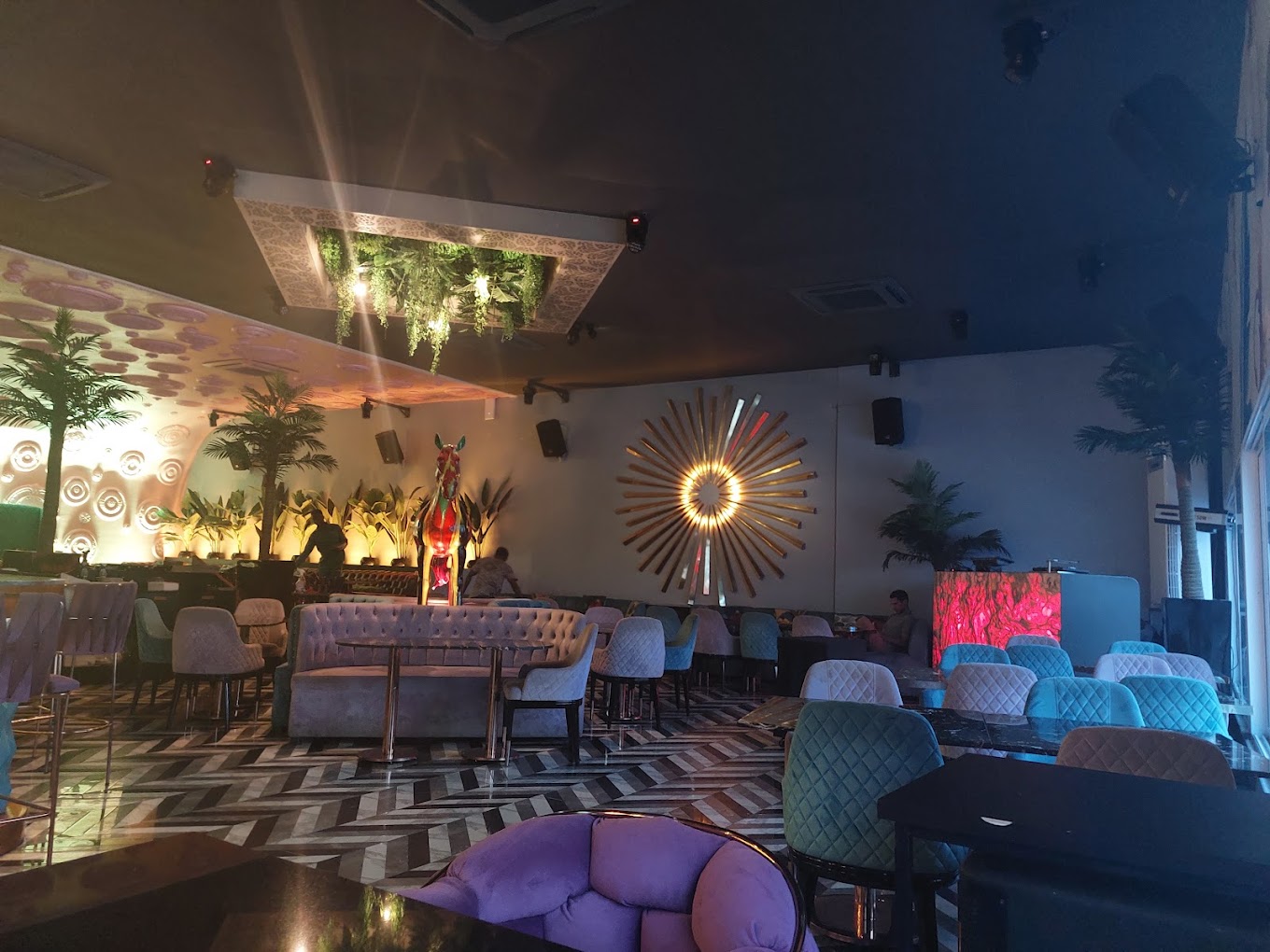 5. Zaza Lagos
In the vibrant heart of Lagos, Zaza Lagos emerges as a beacon of luxury, a distinctive restaurant and lounge that redefines standards and offers world-class entertainment. With Nigeria's Independence Day fast approaching on the 1st of October, seize the opportunity to explore the allure of Zaza Lagos. Upon arrival, immerse yourself in an atmosphere of sophistication and contemporary charm that promises to make a lasting impression. The establishment's sleek and opulent décor sets the stage for an extraordinary dining experience. Zaza Lagos presents an eclectic menu that transcends borders, featuring an enticing array of global cuisines, ranging from classic Italian favorites to inventive fusion creations. Committed to sourcing the freshest local ingredients, the culinary team creates dishes that burst with flavor and artistic presentation. To complement these culinary delights, Zaza Lagos offers a carefully curated selection of fine wines and international beers. The restaurant's dining area is equally remarkable, offering various seating options, from intimate booths for cozy evenings to spacious tables for gatherings with friends. Knowledgeable staff is available to guide you through the menu, ensuring your visit is a culinary journey like no other. As Nigeria celebrates its independence on the 1st of October, elevate your festivities by choosing Zaza Lagos. Whether you seek a romantic rendezvous or a casual gathering with friends, this establishment guarantees a dining experience that is not merely memorable but truly unforgettable. For reservations, a simple phone call will secure your place, with operational hours from 11:00 AM until midnight. Join Zaza Lagos in marking Nigeria's independence with exceptional gastronomy and unparalleled luxury.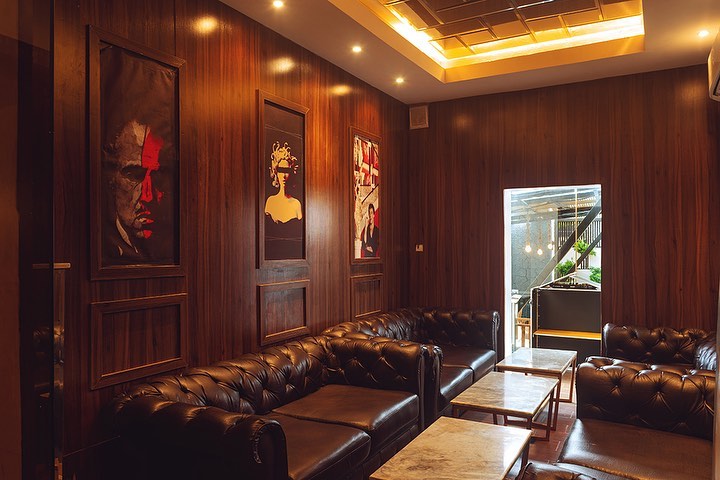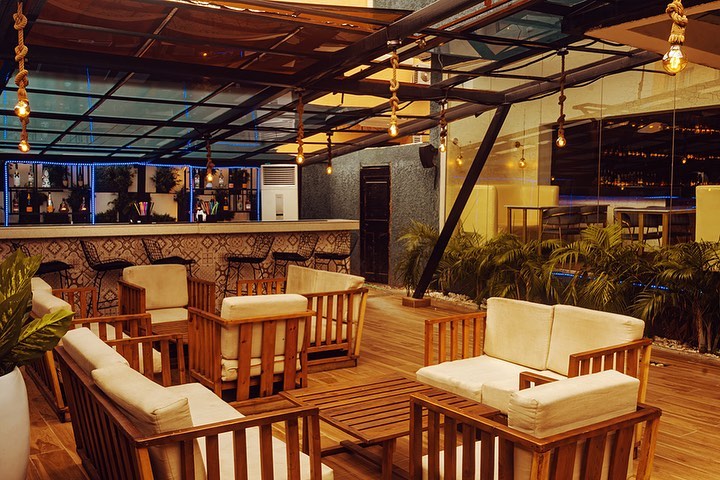 6. Medusa Lagos
Welcome to Medusa, the vibrant culinary destination nestled in the heart of Lekki, Lagos. Medusa invites you to immerse yourself in a diverse menu showcasing an array of culinary traditions, offering a tantalizing fusion of flavors from around the world. The menu features a harmonious blend of Nigerian, English, American, and Canadian dishes, along with a selection of Pub-style favorites. These dishes, expertly crafted by talented chefs, are composed using only the freshest, locally-sourced ingredients, ensuring an explosion of flavor in every bite. Step into the lively music and shisha lounge, where you'll be enveloped in an ambiance that radiates warmth and energy. It's the perfect setting to unwind and savor the moment, whether you're seeking a romantic dinner, a gathering with friends, or a place to revel in the joy of life. And if you're looking for a reason to visit, mark your calendar for the 1st of October – Nigeria's Independence Day. This significant day is celebrated nationwide, commemorating the nation's rich heritage and its journey to freedom. At Medusa, we pay homage to this occasion by infusing a touch of patriotic flair into offerings, making it a unique and memorable way to celebrate this important day. Join Medusa for an unforgettable dining adventure that celebrates life, flavors, and independence. Your palate will thank you, and your heart will be touched by the warmth of the ambiance. Medusa, where every meal is a celebration of the senses.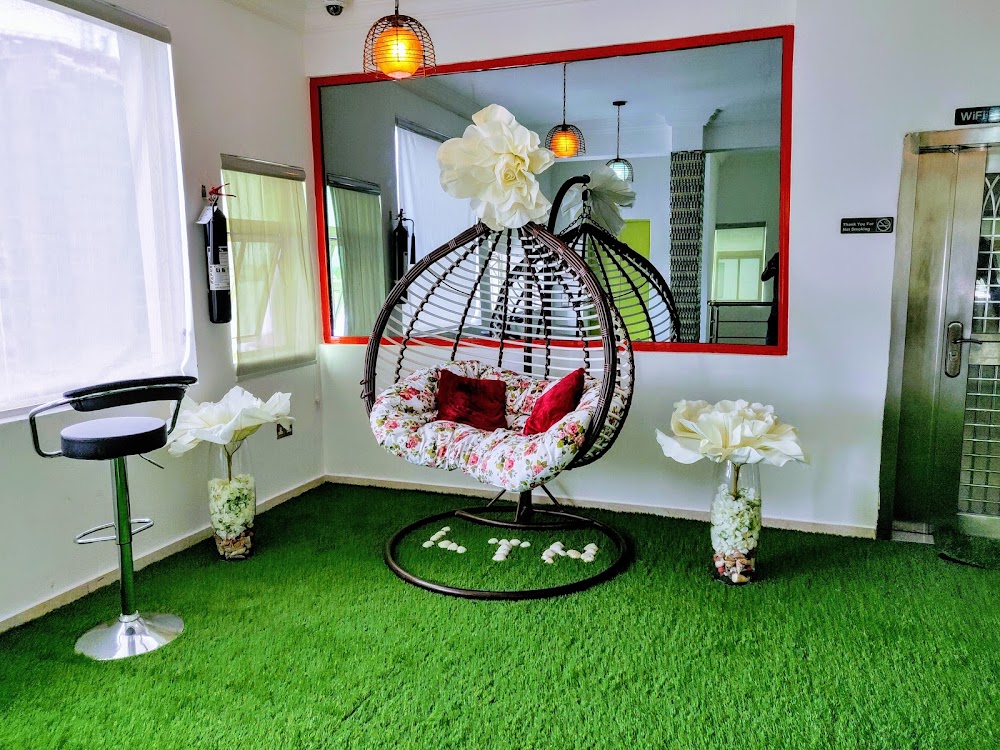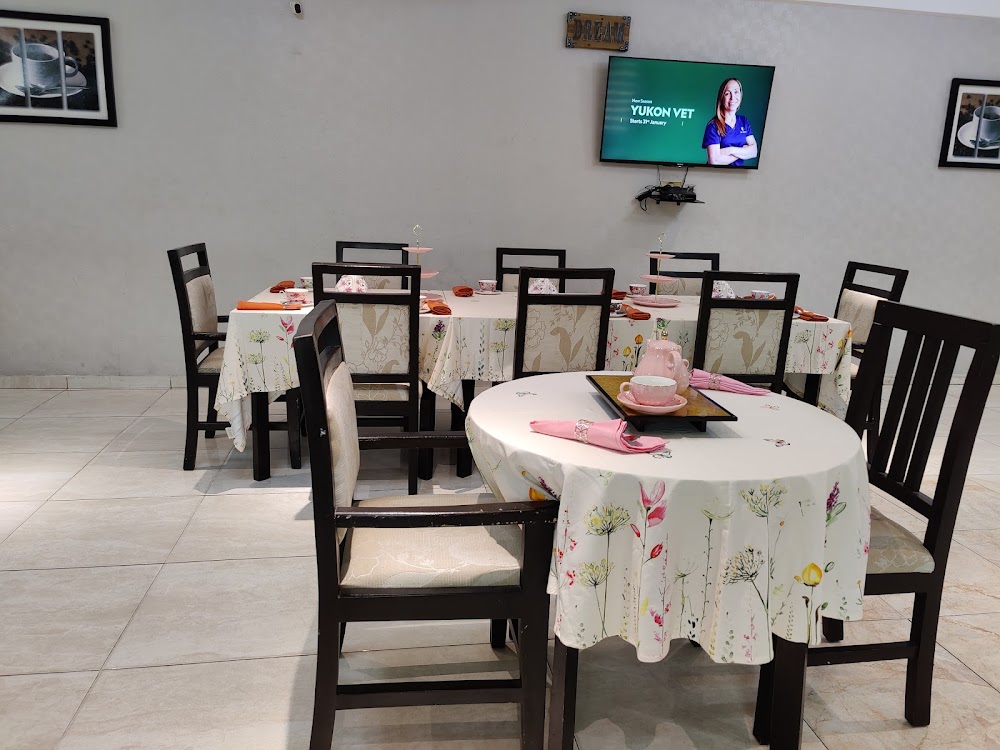 7. Lagos Tea House
Lagos Tea House is a hidden gem, offering a delightful dining experience within the heart of Lekki. This restaurant warmly welcomes families, friends, and couples to enjoy an inviting atmosphere that exudes charm and beauty. The interior decor is a visual masterpiece, featuring comfortable seating, an abundance of vibrant greenery, and tasteful accents that collectively create a relaxing and enticing setting. The cuisine at Lagos Tea House is a culinary delight worth savoring. From freshly brewed teas that tantalize the taste buds to a rich array of traditional Nigerian dishes, every item on the menu is prepared with utmost precision and care. The staff members are known for their exceptional friendliness and attentiveness, ensuring that each guest enjoys the finest dining experience. A highlight at Lagos Tea House is the Sunday brunch, a sumptuous spread that enchants with a variety of salads, delectable warm dishes, and heavenly desserts. To elevate the dining experience, a talented pianist serenades the restaurant with melodies that fill the air with enchantment. Furthermore, Lagos Tea House holds special significance for visitors on Nigeria's Independence Day, celebrated annually on the 1st of October. This day offers a unique opportunity to not only relish exceptional cuisine but also to commemorate the nation's freedom. The restaurant's captivating atmosphere takes on added importance on this day, providing an ideal backdrop for festivities and reflection alike. In conclusion, Lagos Tea House is a culinary gem where friends and families gather to savor remarkable meals in a stunning atmosphere. Its alluring ambiance and the added significance of celebrating Nigeria's Independence Day make it an essential destination for those in the Lekki area. Come, dine, and immerse yourself in a rich tapestry of flavors and culture, for Lagos Tea House is more than just a restaurant—it's a culinary journey through Nigeria's heritage and a celebration of its cherished traditions.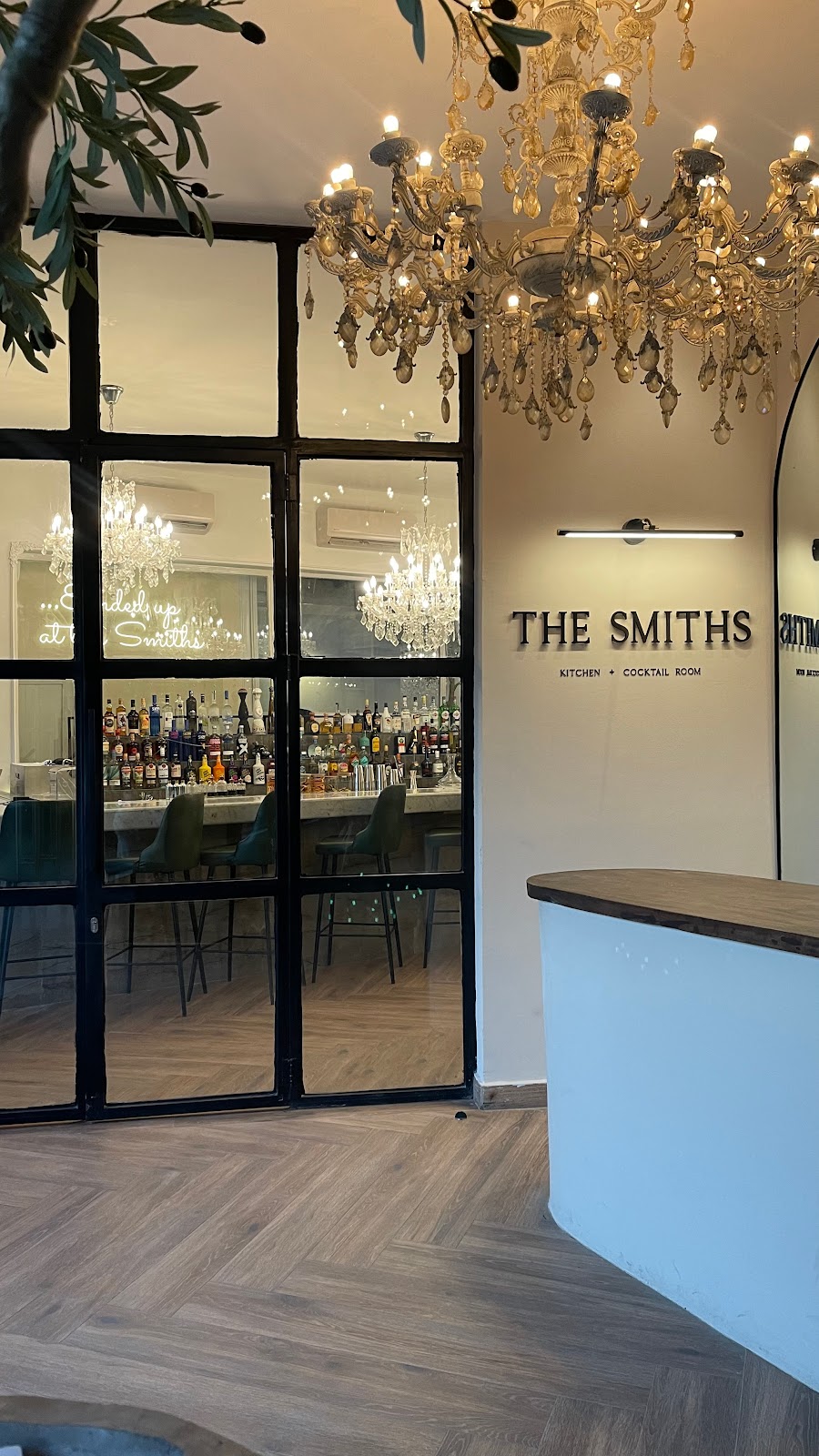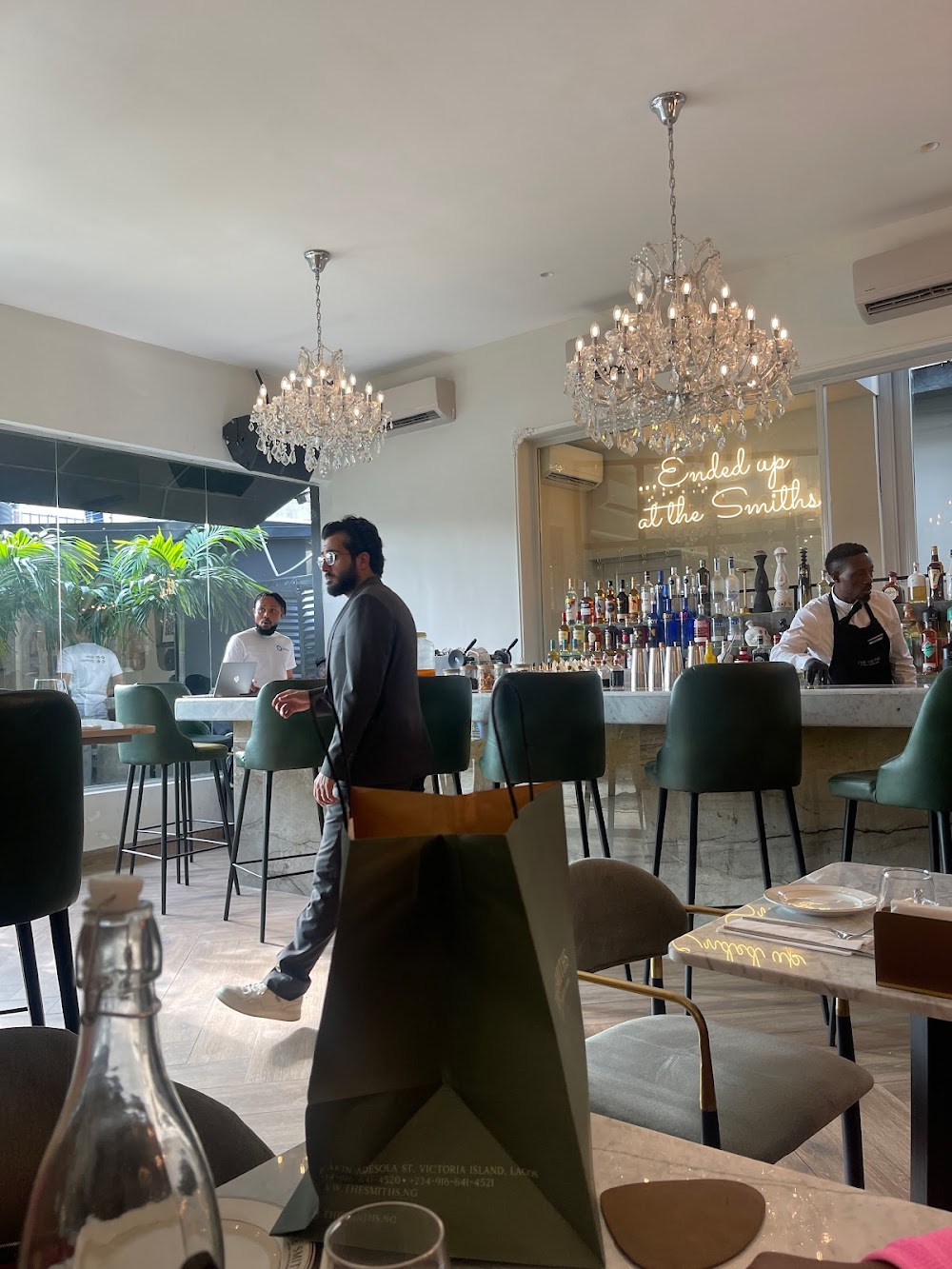 8. The Smiths
The Smiths, nestled in the heart of Victoria Island, Lagos, emerges as a culinary gem that sets itself apart in the vibrant restaurant scene. Stepping inside, you are immediately embraced by a gracious and inviting ambiance, characterized by its contemporary decor and comfortable seating. The interior exudes a tasteful elegance that strikes the perfect balance between coziness and sophistication. As you cross the threshold, you'll be greeted by a team of warm and attentive staff members who are dedicated to ensuring your dining experience is nothing short of exceptional. Throughout your meal, they stand ready to assist, answer any questions, and cater to your every need. The hallmark of The Smiths is its impeccable service, delivered by knowledgeable and attentive waitstaff who are passionate about making your visit truly memorable. The diverse menu caters to a wide range of palates, offering an array of delectable dishes to choose from. To commence your culinary journey, savor the tantalizing Sweet and Tangy Bites as an appetizer, a delightful prelude to the flavors that await. For the main course, explore a world of tastes with options like the Cajun Alfredo with succulent grilled prawns, or indulge in the rich flavors of the Teriyaki Steak. Alternatively, opt for the hearty Bourbon Burger or the Hibachi Poke Bowl with grilled chicken for a satisfying and diverse dining experience. The culinary artistry at The Smiths ensures that every dish is prepared to perfection, promising to satisfy even the most discerning of palates. As your meal unfolds, consider pairing it with one of their delightful cocktails, culminating your dining experience on a delightful note. And be sure to leave room for their decadent desserts, a sweet ending that's not to be missed. What makes The Smiths an even more compelling destination is its celebration of Nigeria's Independence Day, which falls on the 1st of October. Dining at The Smiths on this special occasion allows you to not only relish exceptional cuisine but also partake in the national spirit of freedom and unity. Whether you're seeking an intimate, romantic dinner for two or planning a gathering with friends and family, The Smiths promises an unforgettable experience, where exceptional food, warm hospitality, and the celebration of Nigeria's independence converge in perfect harmony.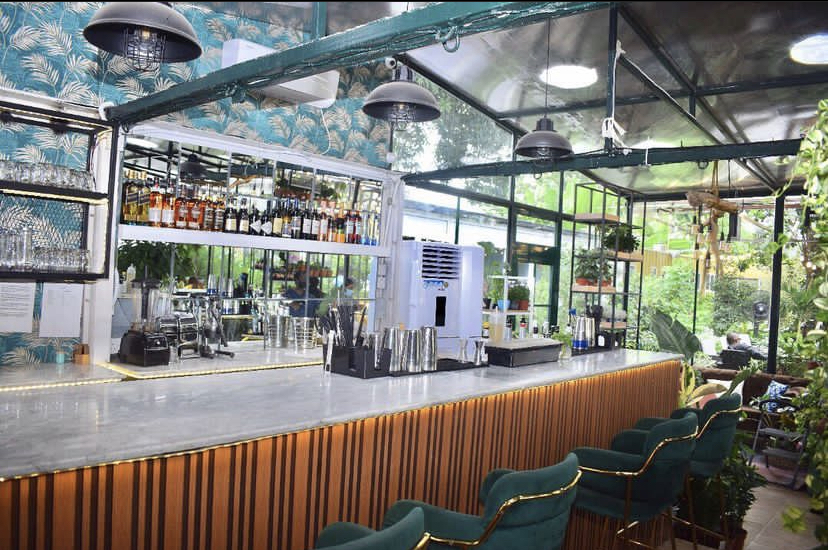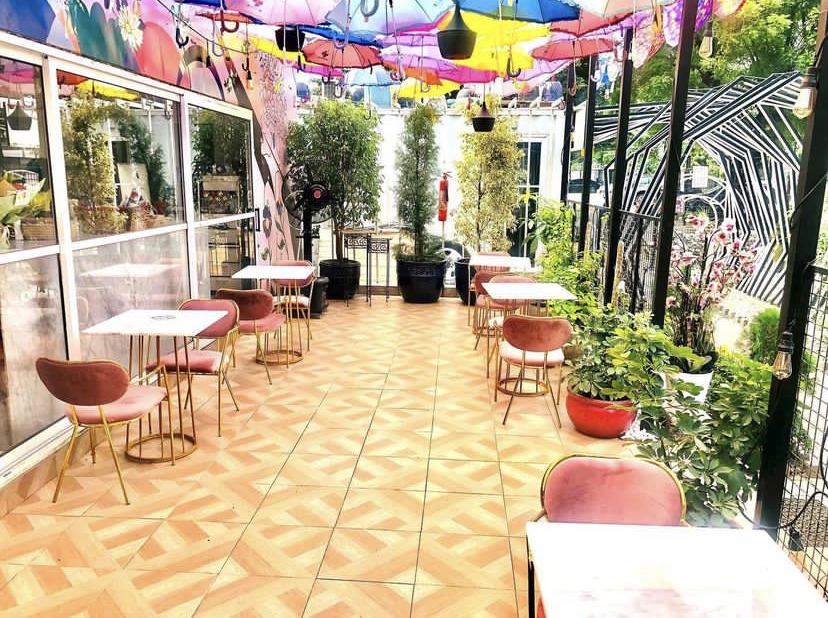 9. The Garden Ikoyi
Discover a charming urban oasis, thoughtfully designed to offer a delightful blend of outdoor leisure, intimate gatherings, culinary delights, and cozy indoor retreats. This urban green haven not only provides a serene outdoor space for minimal recreation and small gatherings but also boasts a vibrant atmosphere for indulging in delectable victuals, all while celebrating the essence of Nigeria's Independence Day on the 1st of October. Nestled within this picturesque setting is a cool, inviting sit-out area where the beauty of both indoor and outdoor environments seamlessly coexist. It's a haven where people can come together to unwind, savor a wide array of tantalizing options from a carefully curated menu, and partake in the spirit of this important national holiday. On the 1st of October, as Nigeria commemorates its hard-fought independence, this urban green space stands as a symbol of unity and relaxation. Here, you can enjoy a diverse selection of beverages, from refreshing drinks to specially crafted cocktails. Sip on your favorite libations while taking in the scenic beauty of the outdoors or cozy up indoors for a more intimate experience. Culinary enthusiasts will be delighted by the range of offerings available, including sumptuous grills, delectable desserts, mouthwatering pastries, and an array of scrumptious fast foods. Whether you're seeking a casual meal with friends, a romantic evening under the stars, or a peaceful retreat from the bustling city, this urban sanctuary is the perfect destination. As you step into this green haven on Nigeria's Independence Day, you'll find more than just a place to unwind and savor culinary delights. It's an opportunity to connect with fellow Nigerians, celebrate the nation's rich history, and bask in the joys of freedom while creating cherished memories that will last a lifetime. So, mark your calendar for the 1st of October and join us in honoring Nigeria's independence in style, amidst the soothing ambiance of our urban oasis.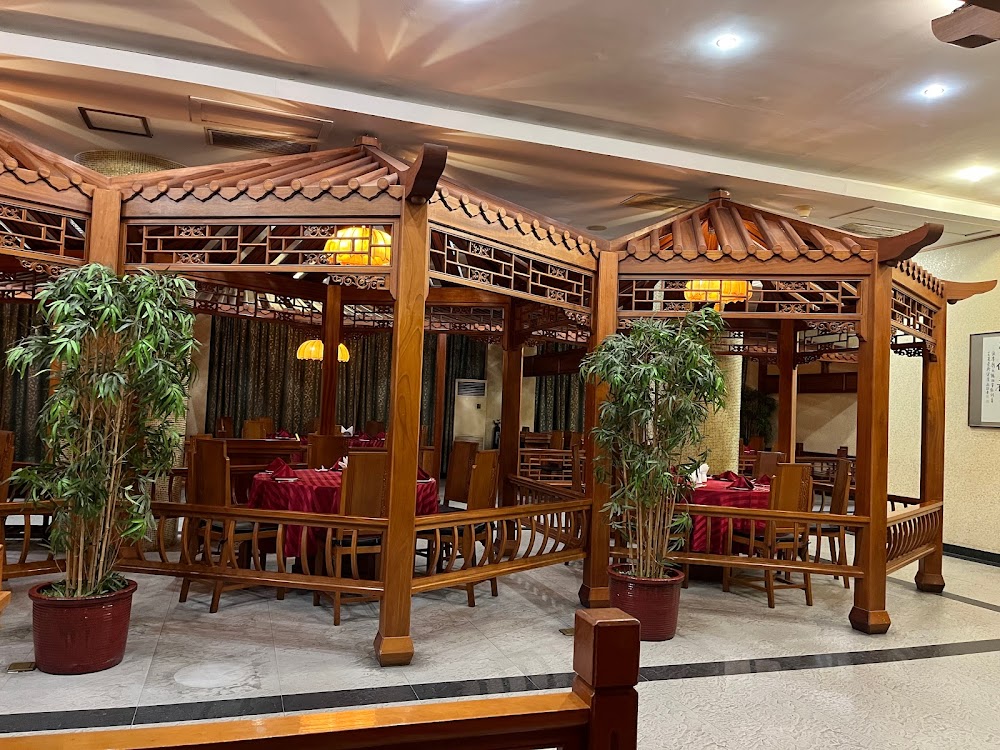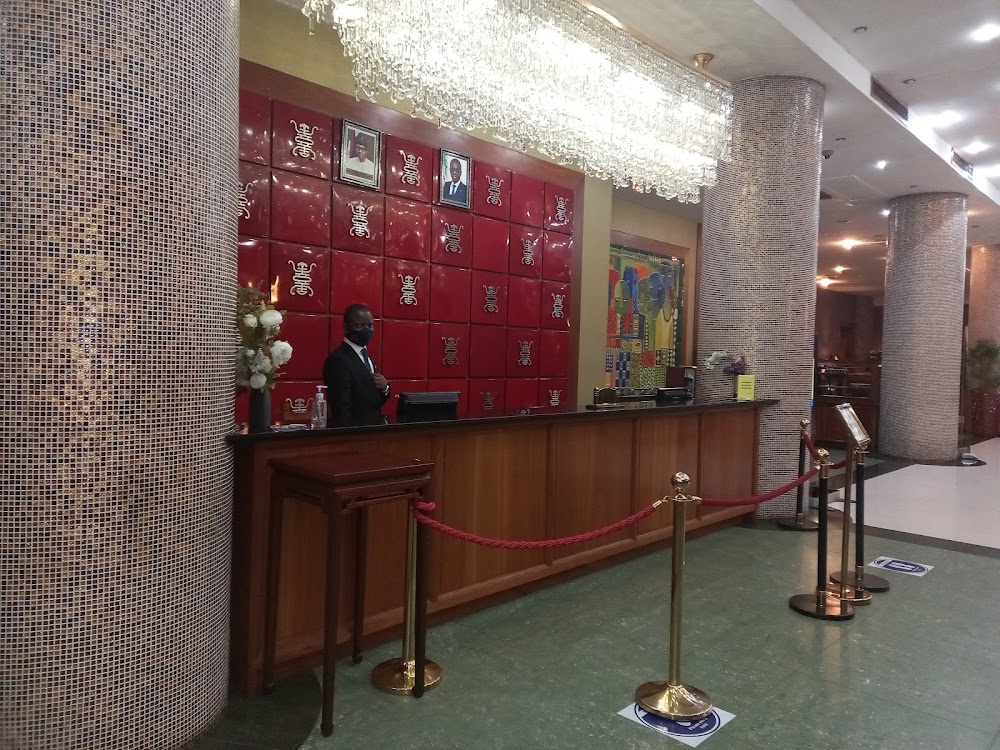 10. Oriental Garden Chinese Restaurant
Situated in the vibrant heart of Lagos, Oriental Garden Chinese Restaurant invites discerning diners to embark on a culinary journey like no other. This culinary gem, within the elegant Oriental Hotel on the illustrious 3rd floor, offers an exquisite dining experience that transcends mere sustenance. As the 1st of October, Nigeria's Independence Day, approaches, there's no better time to discover the charms of this establishment. Here, tranquility prevails, creating an idyllic haven where patrons can savor the finest Chinese cuisine the region has to offer. Amidst the opulent surroundings, Oriental Garden Chinese Restaurant exudes an air of serenity that complements its culinary delights, ensuring an unforgettable dining experience. The menu is a symphony of flavors, showcasing an array of delectable dishes crafted with utmost precision. Feast on succulent chicken in oyster sauce paired with steamed rice, savor the crispy perfection of spring rolls, or relish the fiery zest of spicy pork. Delight in the delicate artistry of shrimp dumplings, or surrender to the rich and savory embrace of fish in black pepper sauce. For those craving greens, the crisp freshness of Bok Choi beckons, while shrimp fried rice offers a satisfying balance of textures and tastes. What truly sets Oriental Garden apart is not just its culinary prowess but also its enchanting ambiance. Perfect for avid photographers, the restaurant's interior exudes an enchanting charm that begs to be captured on film. The view from the restaurant is nothing short of mesmerizing, a tranquil panorama that soothes the soul and fosters unhurried conversations. Soft, melodic tunes play in the background, adding a harmonious touch to the overall experience. The restaurant's staff, known for their impeccable service, move with grace and hushed efficiency, ensuring that each guest's experience is nothing short of exceptional. As Nigeria's Independence Day dawns on the 1st of October, Oriental Garden Chinese Restaurant stands as a symbol of celebration. It's not merely a place to dine; it's a destination where you can mark this momentous occasion with friends, loved ones, or simply by indulging in a splendid meal for one. Whether you're looking to commemorate the nation's freedom or simply seeking an exquisite dining adventure, Oriental Garden Chinese Restaurant promises an unforgettable evening of flavors, views, and memories that will linger long after the meal is over.
Conclusion
As Nigeria's Independence Day draws near, we've handpicked the top 10 restaurants that are a must-visit during this celebration. These culinary gems promise to elevate your Independence Day experience with their diverse flavors, rich cultural influences, and unforgettable dining atmospheres. From traditional Nigerian cuisine to global gastronomic delights, these restaurants offer something for every palate. Make this Independence Day truly special by exploring the culinary wonders that Nigeria has to offer at these exceptional dining destinations. Celebrate with great food, ambiance, and a sense of national pride. Happy Independence Day, Nigeria!
These restaurants would elevate your Independence Day celebration. Make a Reservation now! Feast your way to freedom!
YOU MAY LIKE THIS