In the heart of South Africa, a culinary journey awaits those with a penchant for Spanish flavors. These are not just restaurants; they are gateways to the vibrant tastes and traditions of Spain. Join us as we embark on a delightful exploration of the best five Spanish restaurants in South Africa. From the sizzle of tapas to the rich, saffron-infused paellas, each of these establishments promises an unforgettable gastronomic adventure. Get ready to be transported to the Iberian Peninsula without leaving South African soil, as we discover the remarkable Spanish culinary experiences these restaurants have to offer.
5 Spanish Restaurants in South Africa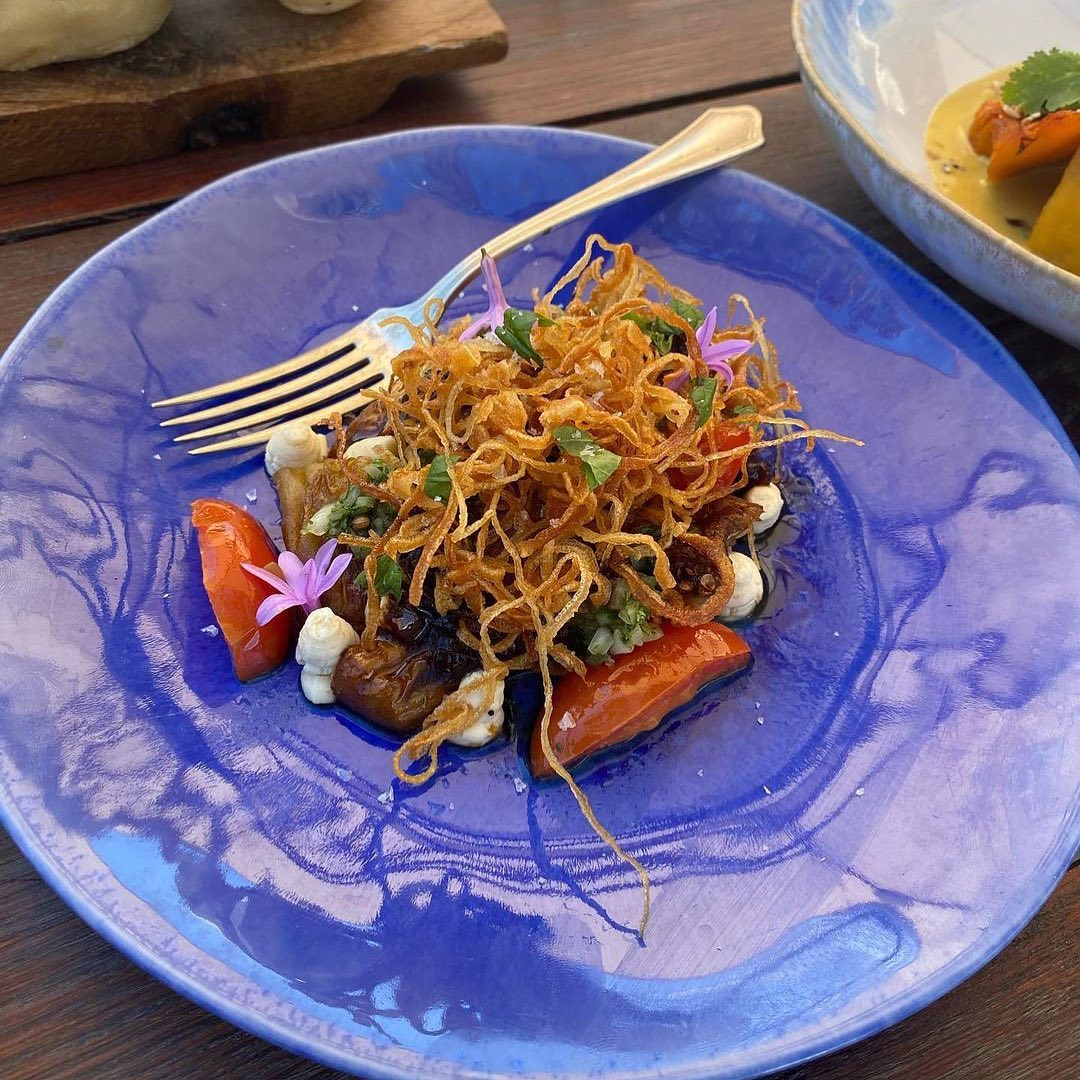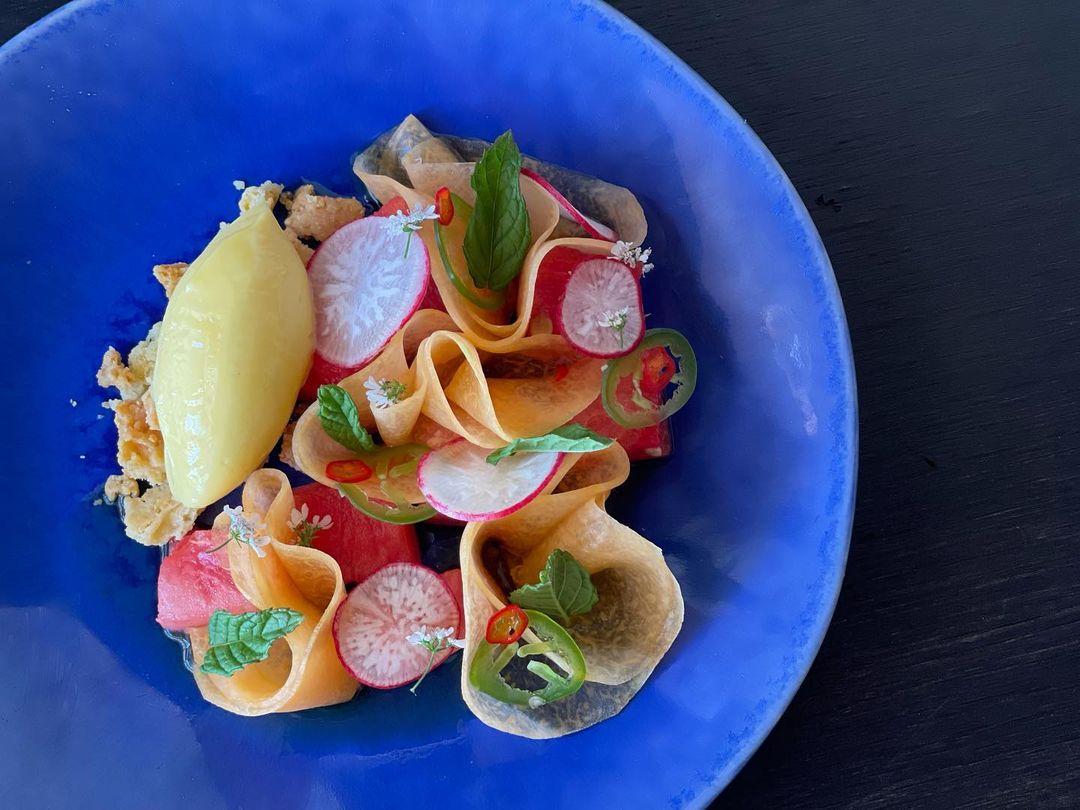 1. Geuwels
Nestled in the picturesque Stellenbosch, South Africa, Geuwels Restaurant beckons all culinary enthusiasts to embark on an extraordinary gastronomic journey. This dining establishment promises an innovative and thrilling culinary adventure, with a special emphasis on Spanish-inspired cuisine to tantalize your taste buds. Diners at Geuwels can anticipate a menu that revolves around the art of tapas, offering a delightful fusion of flavors and textures that ignite the palate. The restaurant's staff, known for their attentiveness and friendliness, ensure that each guest's dining experience is nothing short of wonderful. Geuwels sets the stage for a cozy and inviting ambiance, complete with welcoming fireplaces and charming decor that exudes warmth. The dining experience is further enhanced by the idyllic estate that surrounds the restaurant, inviting guests to explore its natural beauty. For those looking for an exceptional culinary deal, Geuwels' winter special presents a curated chef's menu that provides a comprehensive taste of their offerings, all at exceptional value. The restaurant also extends its hospitality to breakfast, offering a delightful selection that pairs perfectly with bubbly options. Notably, the custard pancakes at Geuwels are renowned in the area for their deliciousness and are not to be missed. To truly appreciate the Spanish culinary influence at Geuwels, guests can explore the restaurant's array of sharing plates, featuring generous portions that are ideal for those who wish to savor a variety of flavors in one sitting. Whether it's breakfast, lunch, or dinner, Geuwels is the ultimate destination for a gastronomic adventure, all set within a serene and picturesque atmosphere. Come and experience creative cuisine that beautifully captures the essence of Spanish flavors and the culinary wonders of South Africa.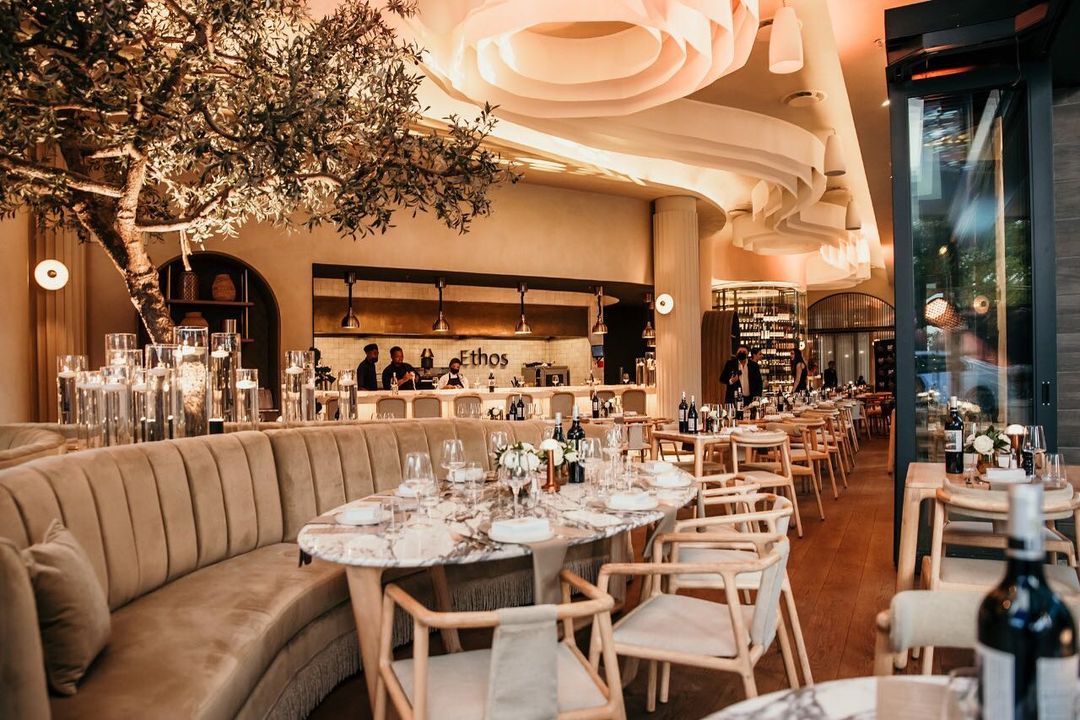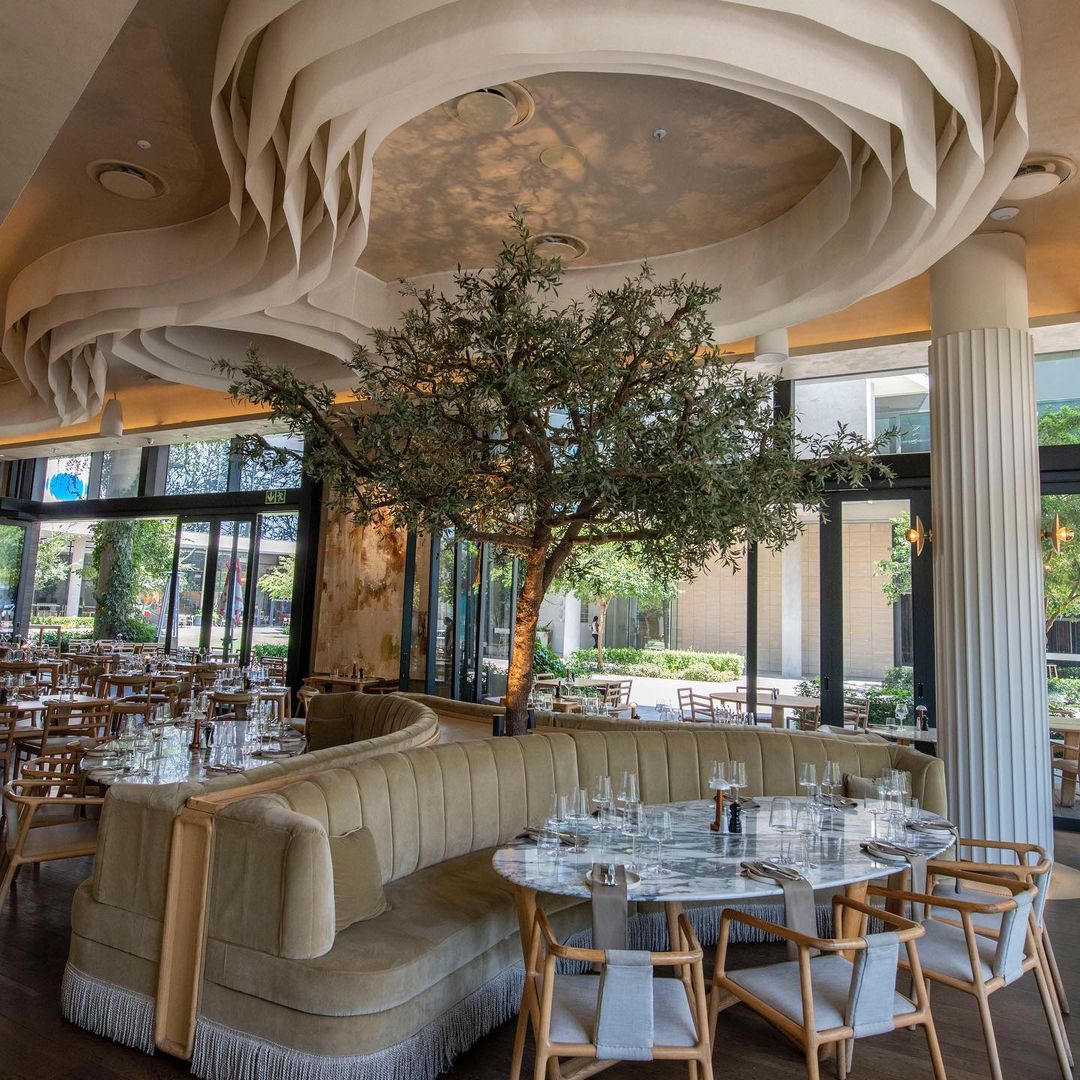 2. Ethos Restaurant
If you seek an extraordinary dining experience, look no further than Ethos Restaurant in the heart of Johannesburg, South Africa. This exceptional restaurant is a visual masterpiece, boasting a warm and inviting ambiance that sets the stage for a solo date or an intimate evening for two. Here, top-notch service and a staff known for their warmth and hospitality ensure that every visit is truly memorable. But it's the food at Ethos that truly steals the show. The restaurant presents a diverse menu that caters to a wide range of tastes, featuring an array of exquisitely prepared dishes. From succulent prawns and fresh oysters to tender lamb and velvety hummus, the culinary offerings are nothing short of exceptional. Save room for dessert, as the sweet creations are equally delightful. And when it comes to beverages, the extensive wine cellar offers a multitude of options to perfectly complement your meal. While the Spanish cuisine at Ethos is a must-mention, you'll discover a world of flavors that evoke the spirit of Spain. But there's more to this establishment than just its delectable offerings. Ethos is a place of entertainment, and on Sundays, it transforms into a dance floor where guests can immerse themselves in the rhythms of salsa and rumba, further enhancing the overall experience. The cocktails are as delightful as they are diverse, and the complimentary bread served with roasted tomato butter adds a thoughtful touch to the dining experience. In conclusion, Ethos Restaurant is the ultimate destination for a special evening out. Its commitment to delivering exceptional food, drinks, and service is evident in every aspect of your visit. The restaurant's enchanting ambiance makes it the perfect setting for a romantic night, while the Spanish cuisine transports your taste buds to a world of flavors that linger in your memory long after you've left the table.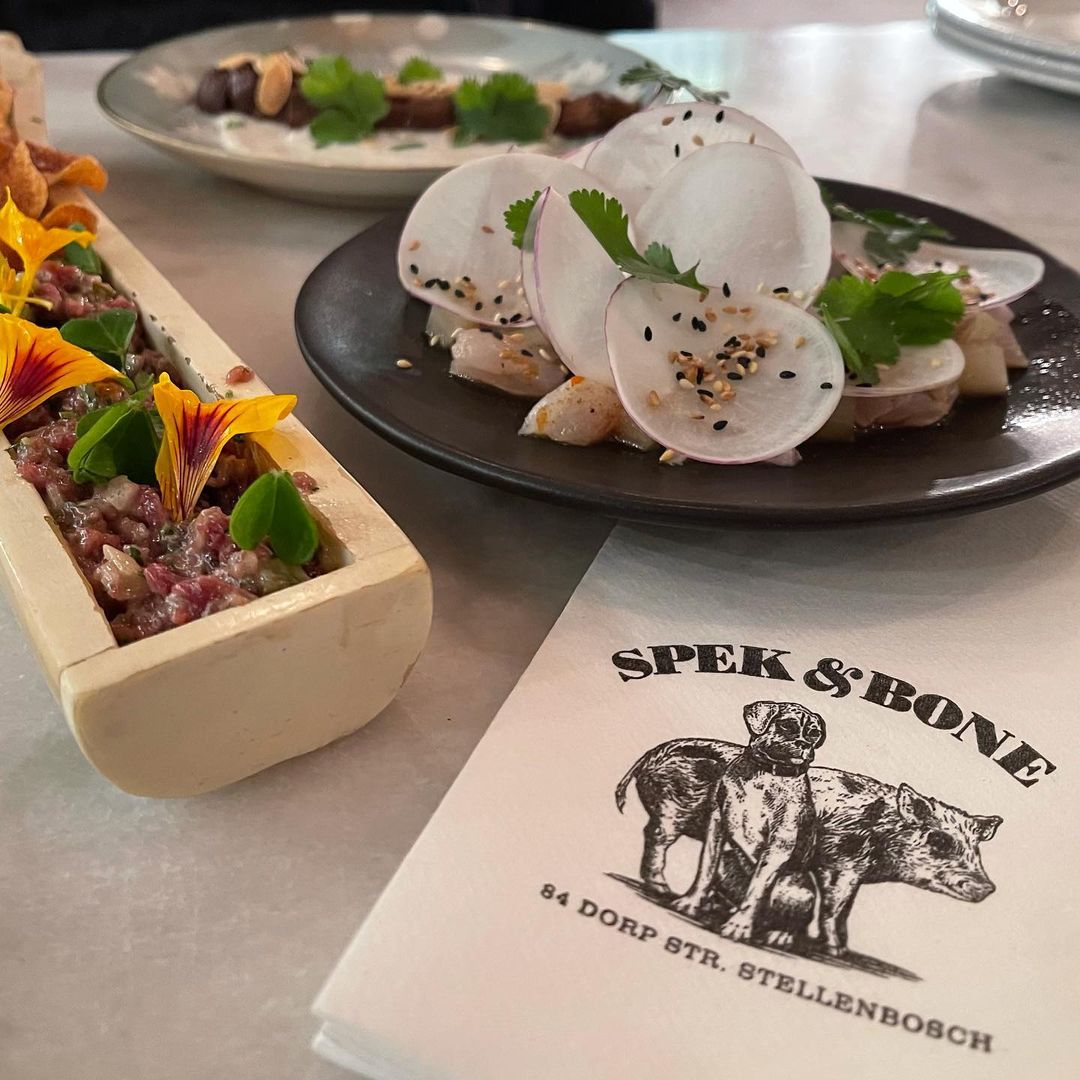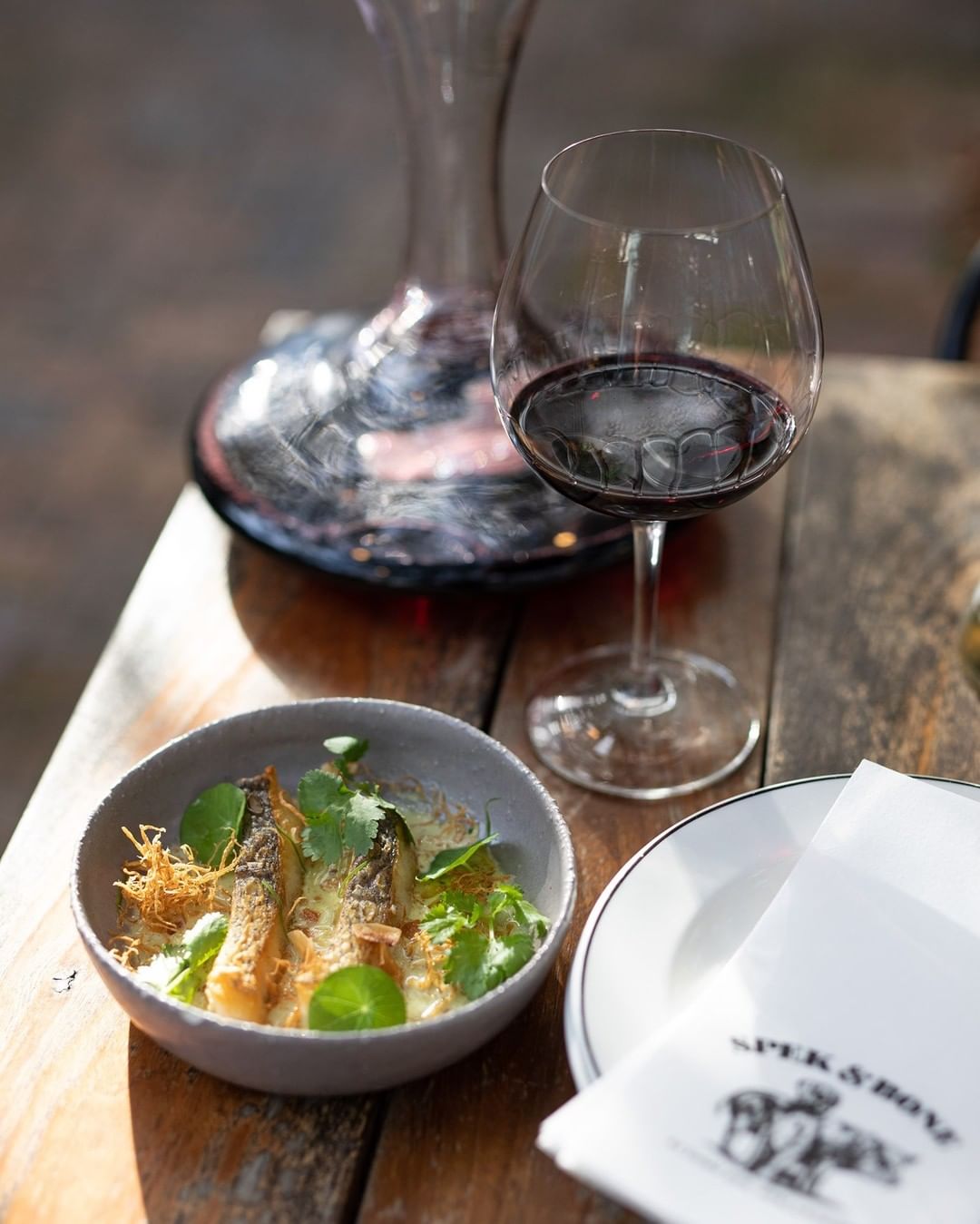 3. Spek and Bone
In the heart of Stellenbosch, South Africa, Spek & Bone awaits, offering an intimate and enchanting dining experience. Beneath a charming pergola adorned with string lights, guests can choose between the cozy indoor setting or the al fresco delights of the garden. The culinary team at Spek & Bone has masterfully crafted a menu that promises to delight even the most discerning palates. The selection of small plates showcases a remarkable fusion of flavors, with innovative combinations that are sure to leave a lasting impression. Whether you follow a vegan, vegetarian, or omnivorous path, each dish boasts a medley of tastes and thoughtfully curated ingredients that create a unique and special dining experience. The service at Spek & Bone is second to none, with an attentive and highly accommodating staff who are dedicated to making your visit truly memorable. As an added touch of charm, you can expect a visit from Max the cat during your meal. Spek & Bone is an exceptional restaurant, known for its commitment to top-quality food, inviting ambiance, and stellar service, making it a must-visit for anyone in search of an unforgettable dining experience. In addition to its unique menu, Spek & Bone also draws inspiration from Spanish cuisine, promising a culinary journey filled with exquisite flavors and remarkable tastes.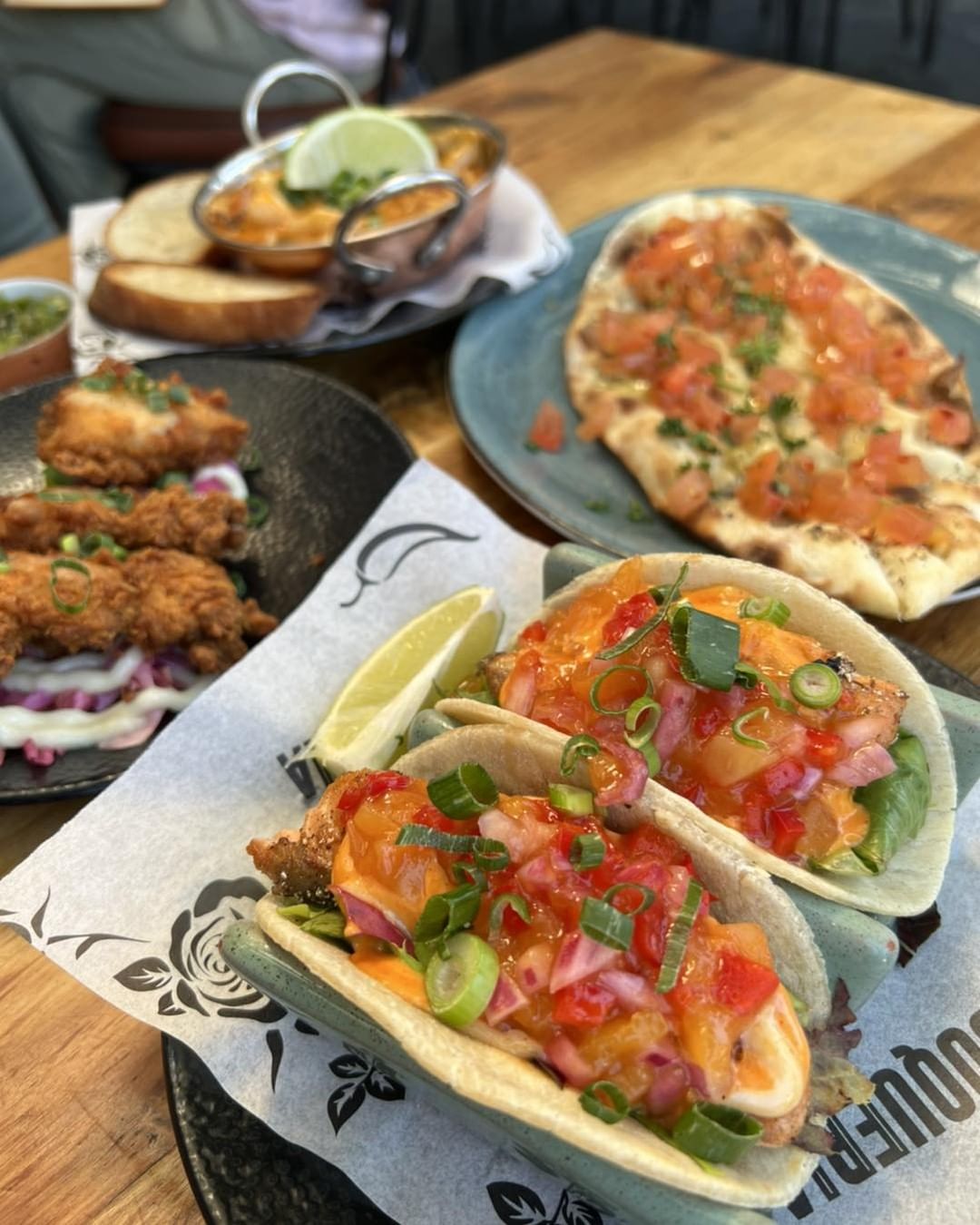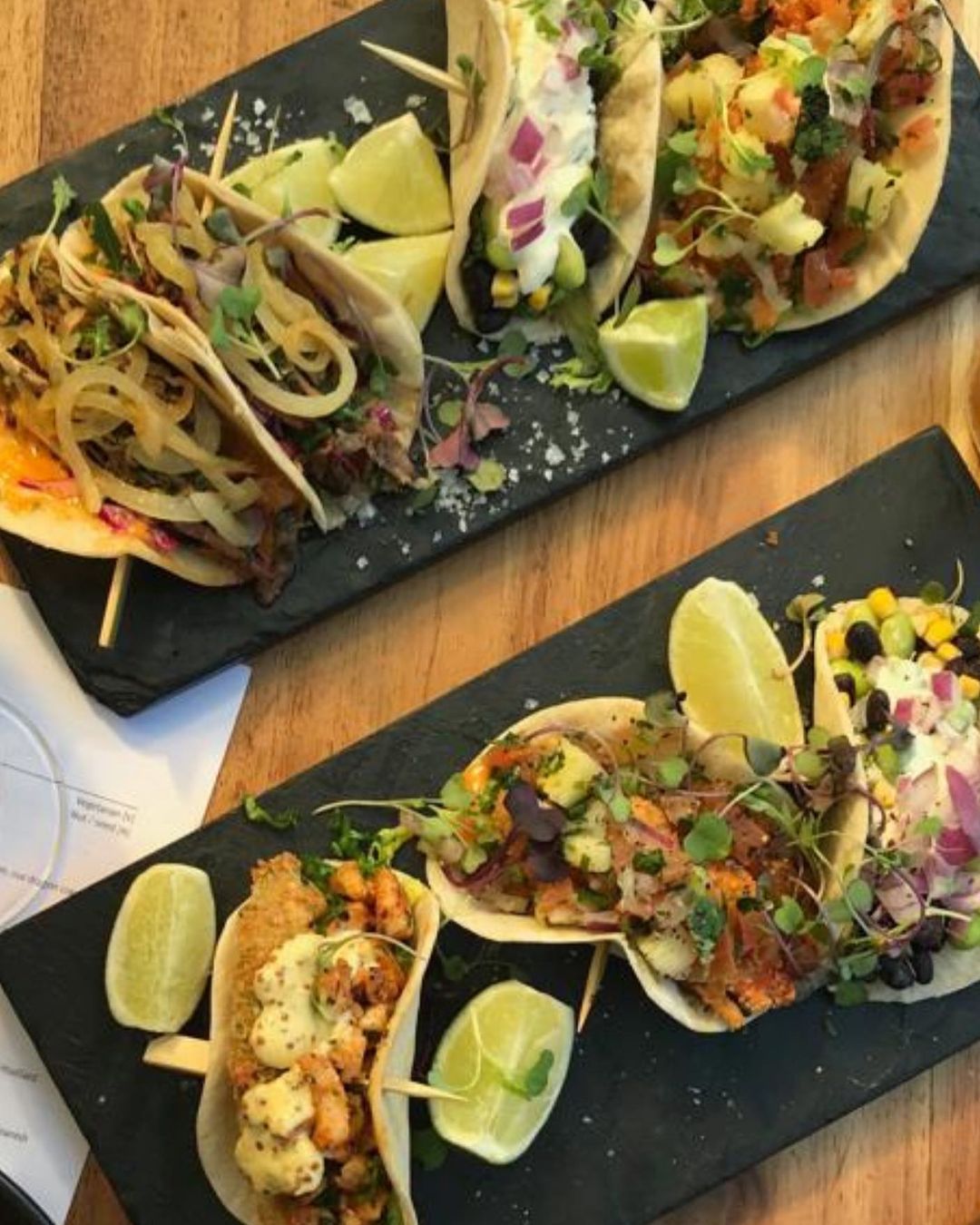 4. La Boqueria Parktown North
La Boqueria Parktown North, nestled in the heart of Johannesburg, South Africa, is a culinary gem that beckons both locals and visitors to savor the tastes of Spanish cuisine. This exquisite restaurant stands as a testament to exceptional dining experiences, offering an inviting ambiance that's perfect for a range of occasions, from intimate dinners to joyous birthday celebrations.
The restaurant's aesthetic charm extends both indoors and outdoors, adorned with lush greenery that enhances its welcoming atmosphere. A true testament to its Spanish influence, La Boqueria Parktown North brings the spirit of Spain to your plate.
The menu at La Boqueria Parktown North is a journey through Spanish gastronomy. It showcases a tantalizing array of options, from the ever-popular tapas that burst with fresh and vibrant flavors to the renowned seafood paella, cooked to perfection, with each ingredient contributing to a harmonious symphony of taste. For those looking to explore something extraordinary, the zucchini fries are not to be missed.
Pair your meal with a selection of delightful drinks, including the refreshing Aperol Spritz and a range of signature cocktails that will transport you to the heart of Barcelona. The staff at La Boqueria Parktown North embodies the warmth and attentiveness of Spanish hospitality, ensuring that every aspect of your dining experience is impeccable. The restaurant's manager goes above and beyond to ensure your visit is nothing short of exceptional.
A sweet note to end your Spanish culinary journey, the dairy-free strawberry ice cream dessert at La Boqueria Parktown North is a divine conclusion to an already remarkable meal.
La Boqueria Parktown North stands as a testament to the authenticity and excellence of Spanish cuisine. The warm and inviting atmosphere, combined with fresh and delicious dishes, and the attentive and friendly staff, make it a must-visit for anyone seeking an unforgettable dining experience.
Whether you're planning a romantic evening, a family gathering, or a special celebration, La Boqueria Parktown North promises an authentic Spanish culinary journey that will transport your senses to the heart of Spain.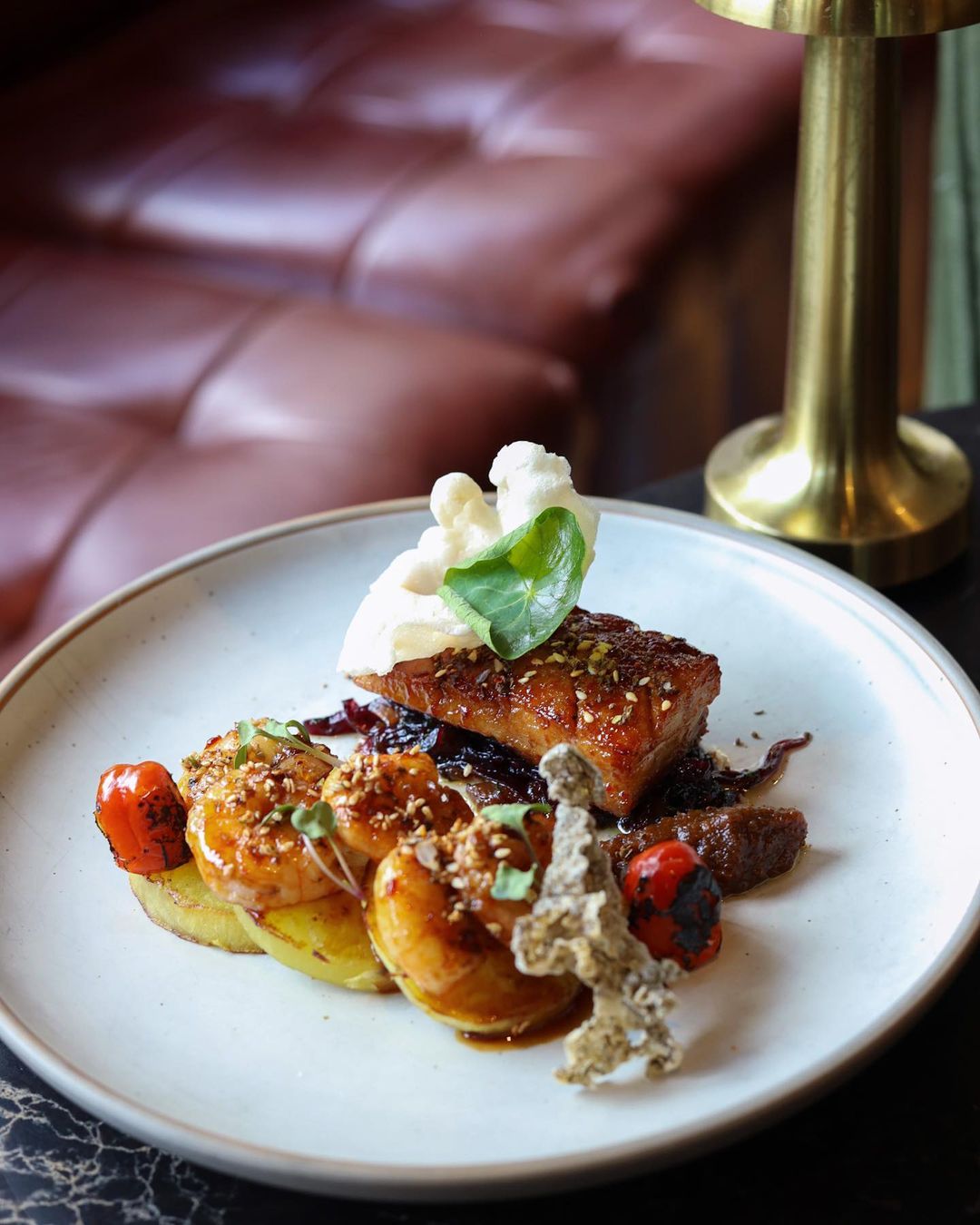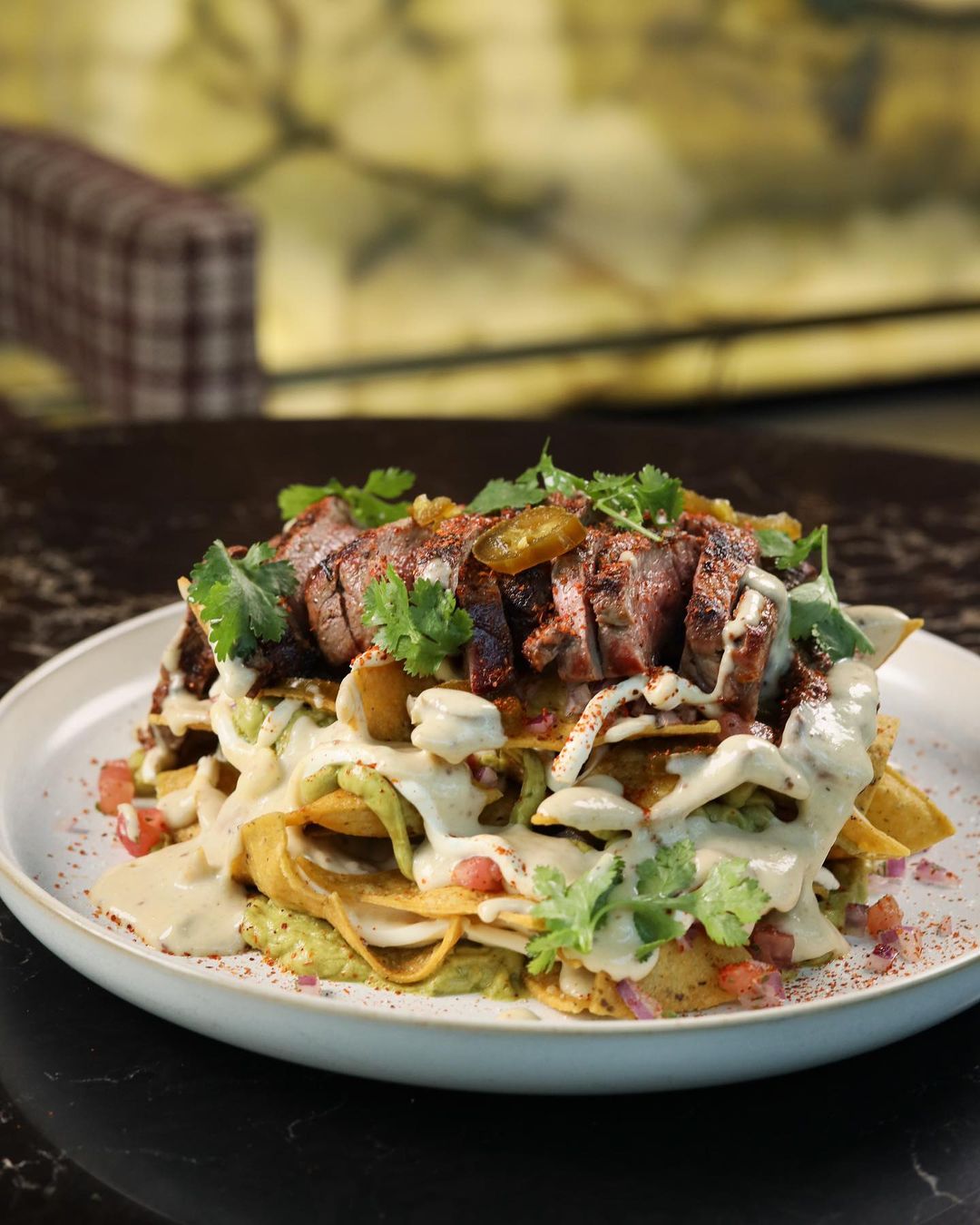 5. Zioux
Zioux, located in the heart of Sandton, South Africa, is a culinary gem that has quickly risen to prominence, earning widespread acclaim. This exceptional restaurant boasts an interior that is nothing short of awe-inspiring, adorned with lush jungle-inspired decor that transports diners to a different world. At Zioux, expect an array of unique and delectable Spanish-inspired dishes, an enticing cocktail menu that's a true delight for the palate, and service that goes above and beyond to make each guest feel cherished and embraced.
The menu at Zioux is a fusion of flavors that promises to ignite your senses. From the zesty Coconut and Prawn Ceviche to the intriguing Oysters paired with chorizo, each dish is crafted to excite the taste buds. A standout option is the sweet potato main course, served warm and bursting with flavor. For dessert, the jelly and custard creation not only pleases the palate but also delights the eyes.
Zioux's ambiance is equally captivating. On Saturday evenings, a talented DJ spins tracks that infuse the restaurant with a lively atmosphere, making it the ideal spot for a night out with friends. The music strikes a perfect balance, creating a fun and vibrant environment without overpowering conversations. Not to be overlooked, Zioux also maintains pristine and well-kept restroom facilities.
For those in search of a truly memorable dining experience, Zioux stands as the perfect choice. With its breathtaking decor, inventive Spanish-inspired menu, and outstanding service, Zioux promises an unforgettable night out that combines the best of Spanish cuisine with a touch of South African allure.
Conclusion
In conclusion, South Africa's vibrant culinary landscape has been graced by the presence of these exceptional Spanish restaurants. They offer a delightful fusion of Spanish flavors and South African hospitality. These establishments have not only enriched the local dining scene but also transported the essence of Spain to South African soil. From tantalizing tapas to aromatic paellas, they invite patrons to savor the vibrant tastes of the Iberian Peninsula without leaving the country. With their inviting ambiances and outstanding service, each visit becomes a memorable journey into the world of Spanish cuisine. Whether you're a seasoned aficionado of Spanish dishes or a curious newcomer, these restaurants extend a warm welcome with open tables and menus brimming with delights. These remarkable Spanish eateries have left an indelible mark on South Africa's culinary tapestry, and their influence will be savored for years to come.
Where Flavor and Flamenco Unite for a Fiesta at Spanish Restaurants in South Africa!
YOU MAY LIKE THIS