Indulge in a gastronomic journey through Ghana as we unveil the six most exceptional à la carte restaurants in the country. À la carte, a French term meaning "on the card" or "on the menu," signifies a dining experience where you have the freedom to choose individual dishes from a meticulously curated menu, allowing you to savor each exquisite creation on its own. In this guide, we'll take you on a culinary adventure, showcasing the finest establishments where you can relish a diverse array of flavors and culinary artistry. From traditional Ghanaian cuisine to international delights, these restaurants offer a delightful tapestry of tastes that will leave your taste buds enchanted. Join us on this epicurean exploration of Ghana's culinary gems.
6 à la carte Restaurants In Ghana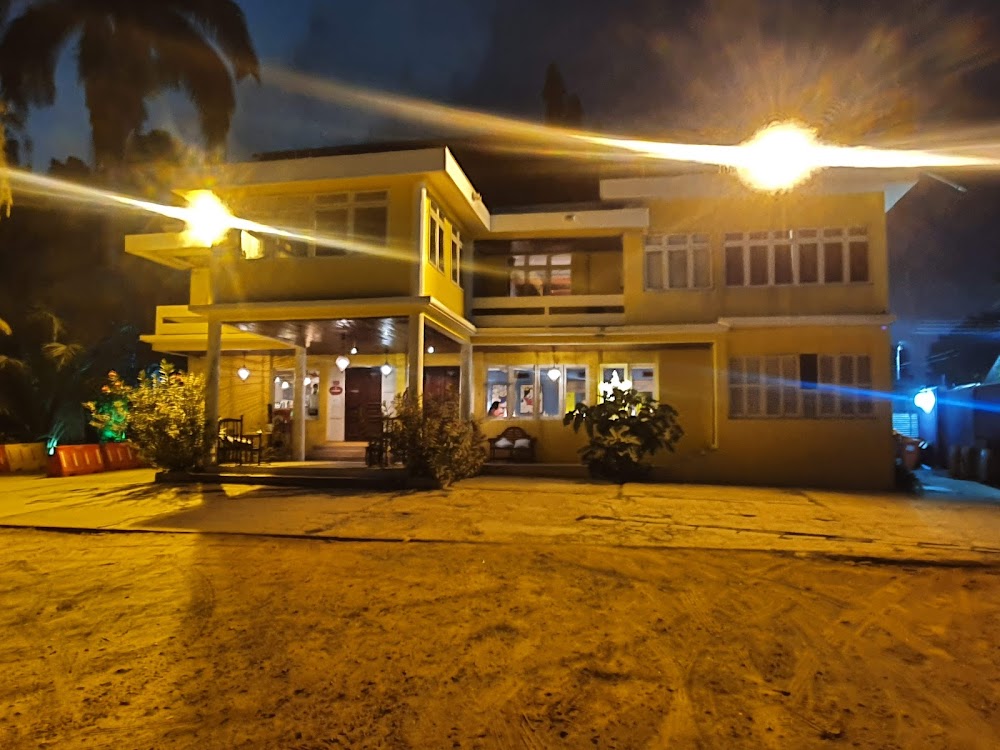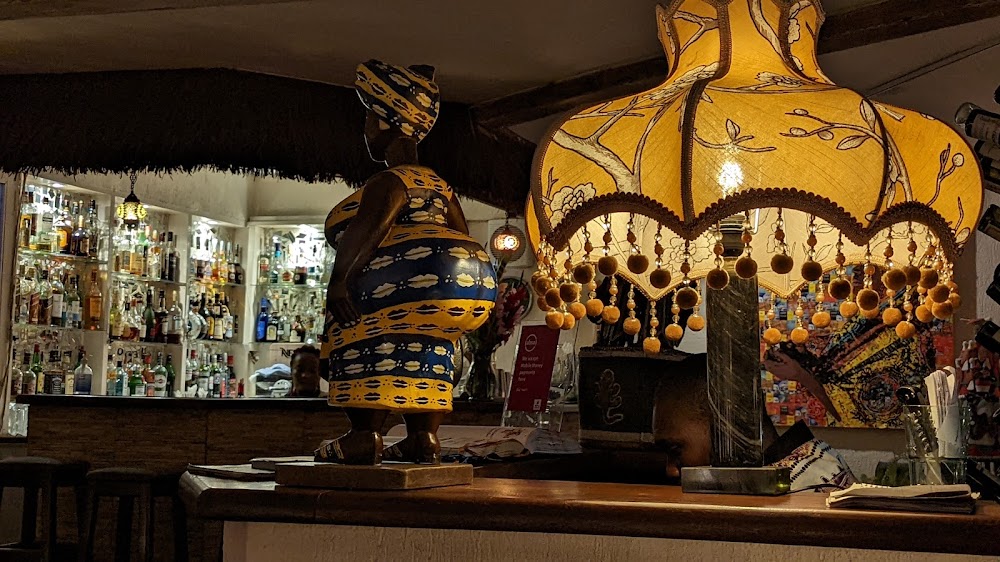 1. La Chaumiere
In the heart of Accra, Ghana, you'll discover La Chaumiere, a captivating French à la carte restaurant boasting a storied 20-year legacy. This establishment is renowned for delivering an unparalleled à la carte dining experience, seamlessly blending sophistication with a warm and inviting ambiance. The restaurant's dedicated owners are known for their gracious hospitality and unwavering commitment to ensuring every guest enjoys a memorable meal. La Chaumiere's à la carte menu is a testament to French culinary excellence, offering a wide range of inspired dishes to satisfy every taste preference. Each plate is a masterpiece, crafted with fresh, flavorful ingredients that delight the senses. Particularly noteworthy are the seafood selections, including the Algerian Shrimps & Squid in tomato sauce and the Sole Fish in garlic butter sauce. Save room for dessert, as La Chaumiere presents a delectable array of pastries, cakes, and sweet indulgences. To enhance your dining experience, explore their extensive beverage selection, which includes wines from various corners of the globe. La Chaumiere is not just a restaurant; it's a premier à la carte dining destination in Accra. Whether you seek a romantic evening or a special celebration, the welcoming atmosphere, exquisite cuisine, and reasonable prices make La Chaumiere the ultimate choice for experiencing the art of fine French cooking in an intimate and inviting setting.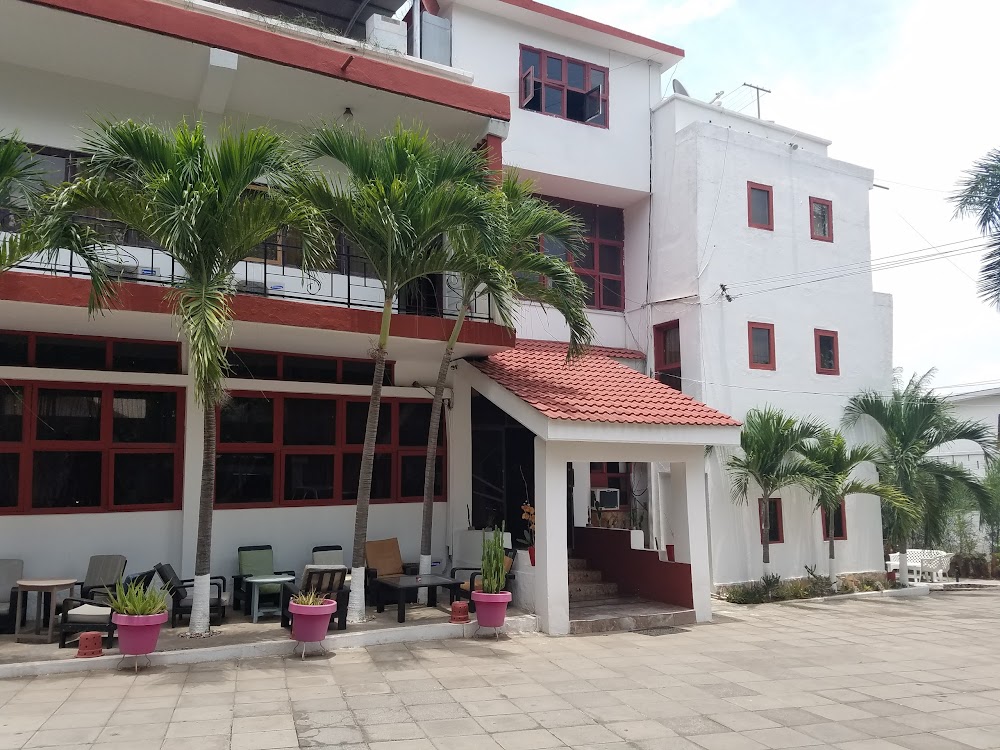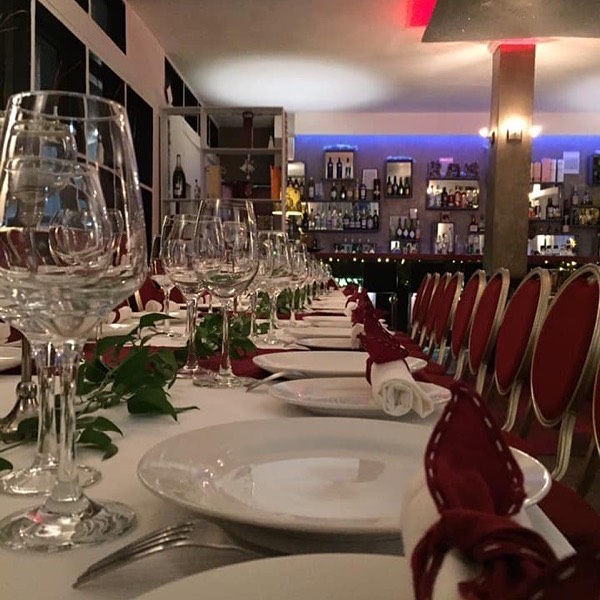 2. Le Tandem
Located within the bustling heart of Accra, Ghana, Le Tandem is your gateway to an extraordinary à la carte dining experience that promises to immerse you in a world of culinary delights. Located in one of the city's liveliest districts, this unique establishment offers an inviting and sophisticated ambiance that sets the stage for an unforgettable gastronomic journey. At Le Tandem, the dedicated staff goes above and beyond, ensuring that your visit is nothing short of extraordinary. Friendly and attentive, they are committed to creating a dining experience that leaves a lasting impression. The à la carte menu at Le Tandem is an exquisite tapestry of flavors that celebrates both classic French cuisine and modern culinary creations inspired by the rich gastronomic traditions of Ghana. From iconic dishes like Coq au Vin to innovative and enticing options, each plate is expertly crafted to delight your palate and ignite your senses. To complement your meal, explore an extensive wine selection featuring an array of both French and African wines, thoughtfully chosen to enhance your dining experience. If you prefer non-alcoholic options, indulge in a selection of refreshing beverages, including non-alcoholic beers and other enticing choices. Le Tandem is a distinguished choice for those seeking a one-of-a-kind à la carte dining adventure in Accra. Whether you're an avid epicurean or simply looking for an unforgettable meal, the inviting atmosphere, exquisite cuisine, and impeccable service cater to all preferences and desires. Embark on a culinary odyssey that seamlessly blends the essence of France with the vibrant flavors of Ghana at Le Tandem. This is not just a restaurant; it's a symphony of tastes and experiences that transcend the ordinary, solidifying its reputation as one of Accra's top destinations for connoisseurs of fine cuisine. Allow your senses to savor the fusion of two culinary worlds, and relish the memories created at Le Tandem, a dining destination where exceptional flavors and hospitality reign supreme.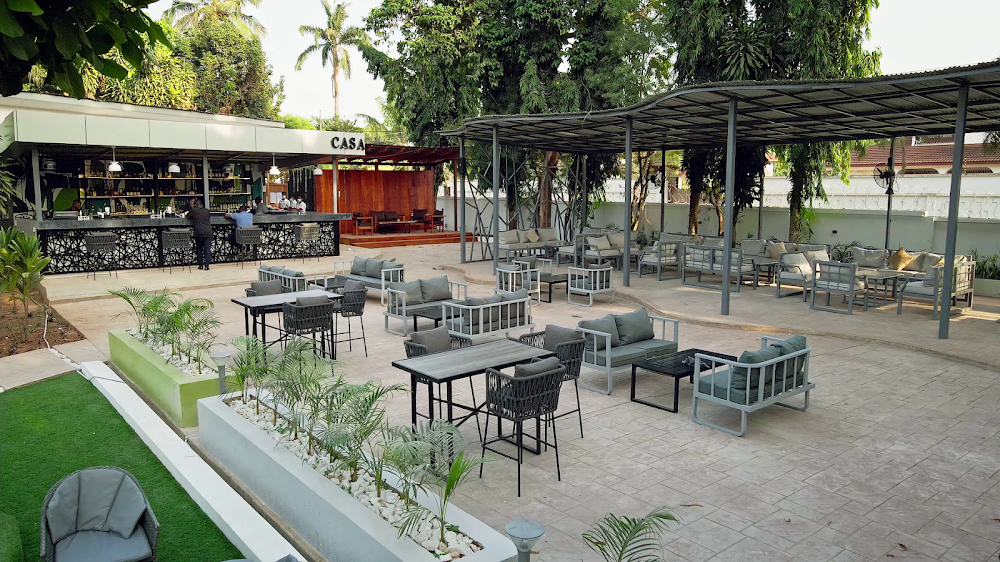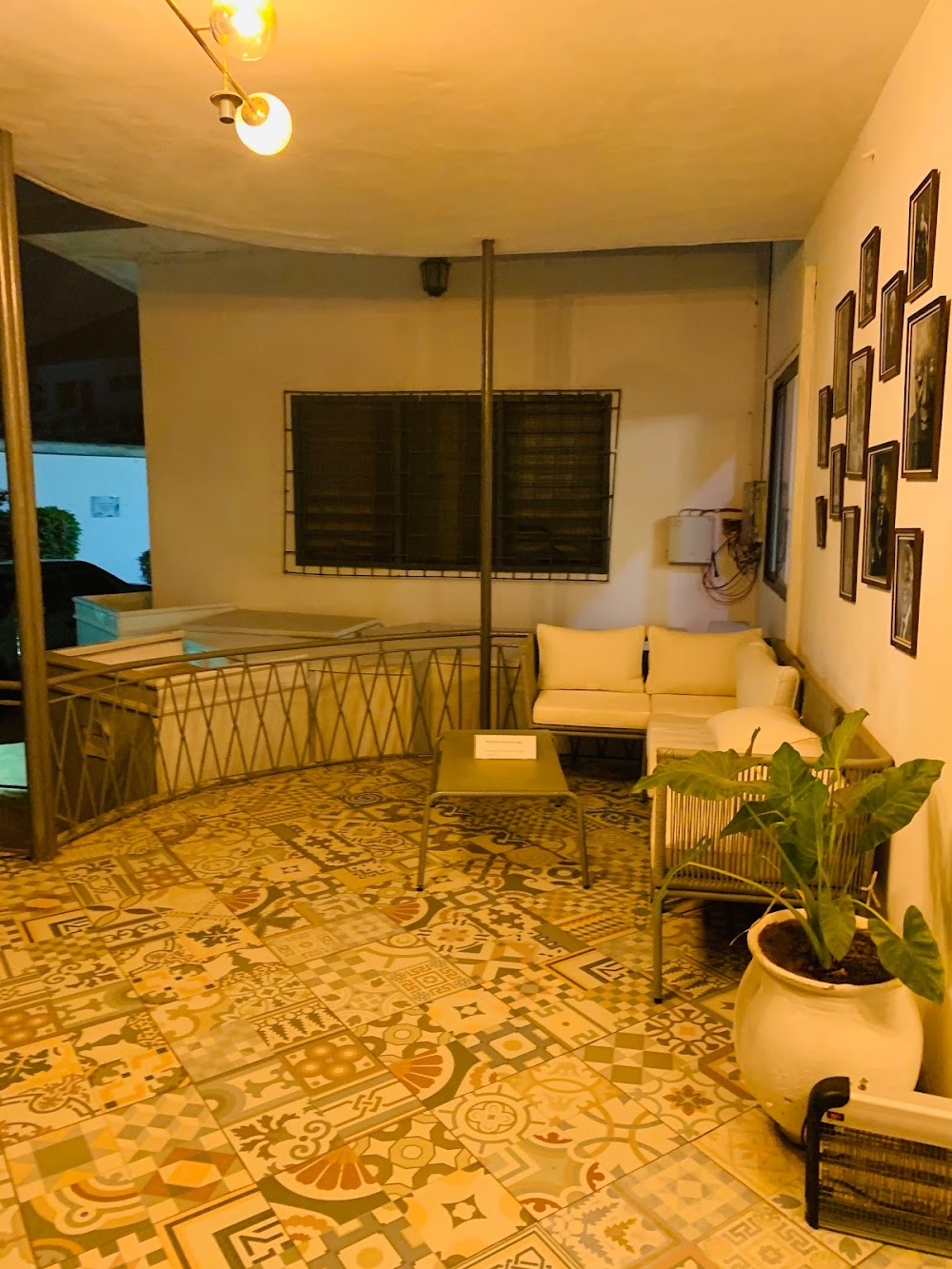 3. Casa Kumasi
Experience an exceptional culinary journey at La Casa, a remarkable à la carte restaurant situated in the vibrant heart of Accra, Ghana. La Casa is more than just a dining establishment; it's an oasis of culinary delight, where every aspect of your experience is carefully crafted to leave you enchanted. As you step into the restaurant, you'll be greeted by an inviting and cozy ambiance that sets the stage for an unforgettable meal. The menu at La Casa is a testament to culinary excellence, offering a delectable array of à la carte options that cater to discerning palates.  Start your day with a breakfast that redefines mornings. La Casa is renowned for its sumptuous French toast and omelet dishes, where each bite is a burst of flavor. Pair your meal with refreshing mocktails that invigorate your senses and prepare you for the day ahead. Dedication to excellence is at the core of La Casa's philosophy. The owner is committed to ensuring that every aspect of your visit, from the food to the ambience, to the top-notch service, exceeds your expectations. The staff at La Casa uphold these high standards, ensuring that your dining experience is nothing short of extraordinary. When it comes to lunch and dinner, La Casa continues to shine. The spicy chicken wings are a crowd-pleaser, boasting a tantalizing blend of spices that will leave your taste buds dancing. Complement your meal with their creative cocktails, each crafted with precision to delight your senses. What's more, La Casa offers all this culinary excellence at prices that are refreshingly reasonable. Looking for the perfect venue for your special occasion? La Casa is your answer. Whether you're celebrating a birthday, hosting an intimate dinner, or throwing a bachelorette party, La Casa ensures that your event is a resounding success. Their attention to detail and commitment to making your celebration memorable is unmatched. In summary, La Casa stands as a beacon of culinary excellence in Accra, offering an à la carte dining experience like no other. It's not just a restaurant; it's an escape from the hustle and bustle, a sanctuary where you can savor delicious food, sip great drinks, and bask in a warm and inviting atmosphere. Don't miss the opportunity to create lasting memories – book your reservation at La Casa today and embark on a culinary journey that will leave you yearning for more.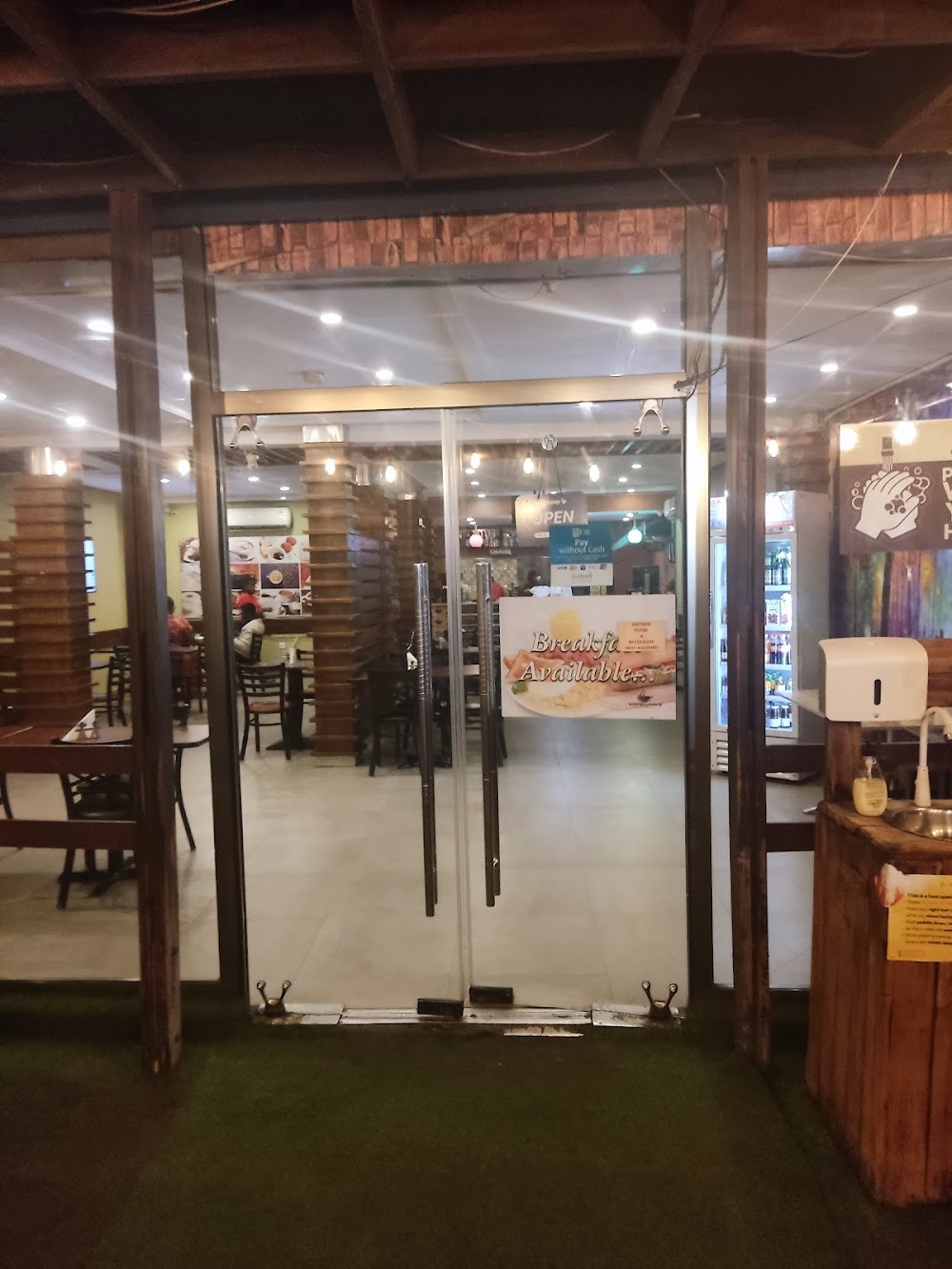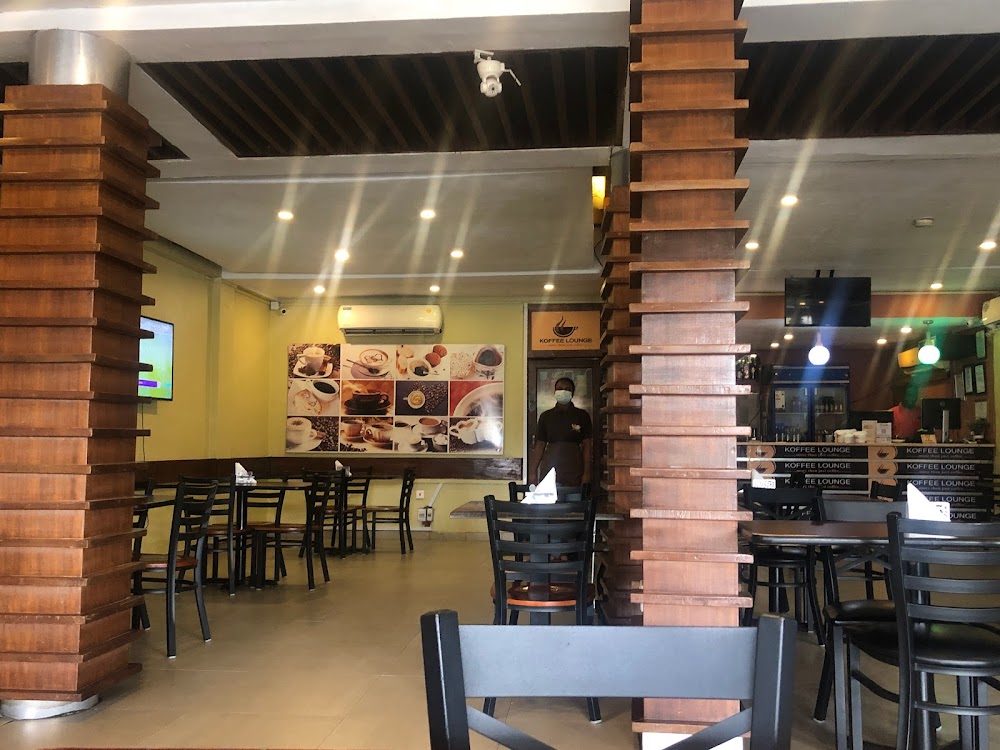 4. Koffee Lounge (American House)
Koffee Lounge (American House) stands as an iconic Accra-based establishment renowned for delivering a quintessential à la carte dining experience rooted in classic American flavors. At Koffee Lounge, the culinary voyage unfolds as patrons navigate an extensive and diverse menu, offering a tantalizing array of options, ranging from delectable fried rice creations to beloved local dishes that celebrate the rich Ghanaian culinary heritage. The hallmark of this dining haven lies not only in its varied offerings but also in the unwavering commitment to providing high-quality fare at prices that remain comfortably within reach. The ambiance at Koffee Lounge is an invitation to relaxation and warmth. Here, guests step into an inviting cocoon where the soothing atmosphere sets the stage for memorable moments with family and friends. This cozy environment is perfectly suited for leisurely family gatherings or intimate dinners, fostering a sense of togetherness that enhances the dining experience. Moreover, Koffee Lounge places a premium on generosity, ensuring that guests are treated to hearty portions of sumptuous dishes without the strain on their wallets. One of the standout features that truly elevates Koffee Lounge is its exceptional dedication to customer service. The affable and attentive staff consistently go above and beyond to ensure that every guest enjoys a seamless and delightful experience. Their commitment to excellence resonates with each interaction, making diners feel not just welcomed but genuinely cherished. In summation, Koffee Lounge emerges as a preeminent choice for those seeking an à la carte adventure that seamlessly combines a relaxed, family-friendly atmosphere with a tantalizing menu. With its commitment to providing ample portions, affordable pricing, and a paragon of customer service, Koffee Lounge is destined to win the hearts of diners across all age groups, solidifying its place as a culinary gem in Accra's vibrant dining landscape.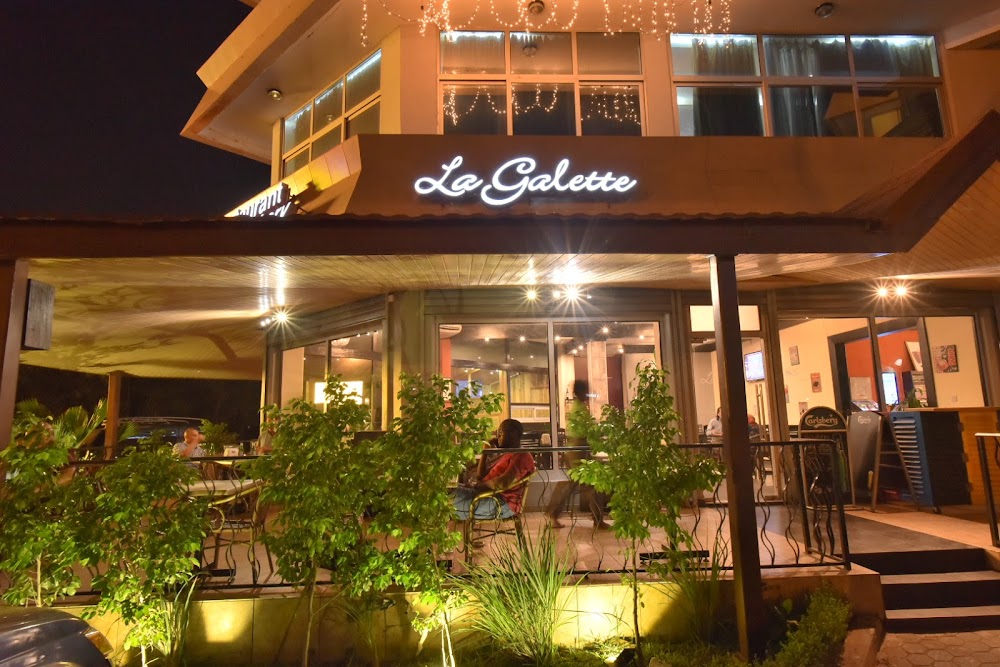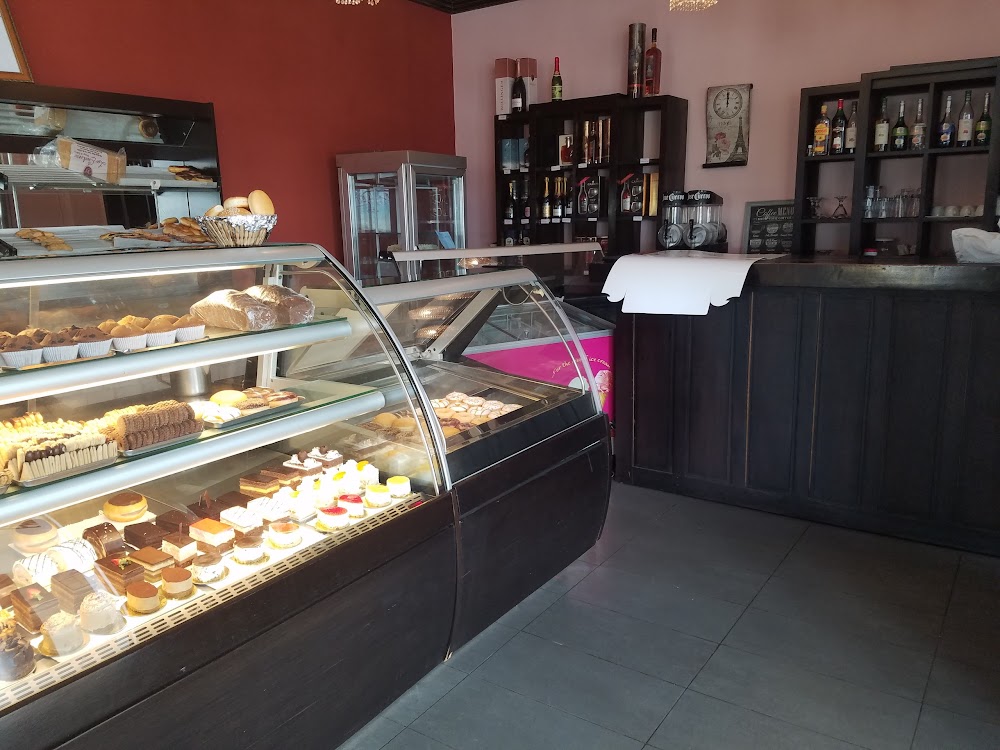 5. La Galette Restaurant and Bakery
Welcome to the captivating realm of La Galette Restaurant & Bakery, nestled in the heart of Accra, Ghana. Here, culinary artistry and your discerning palate intersect within an ambiance that beckons you to embark on a sensory journey like no other. La Galette specializes in the à la carte dining experience, where each dish on the meticulously crafted menu stands as a testament to the art of culinary finesse. Immerse yourself in a diverse tapestry of flavors, thoughtfully curated to cater to the most refined tastes. Savor the symphony of taste sensations as you explore a menu spanning from succulent wings and craft beers to decadent desserts that awaken your sweetest desires. The commitment to excellence extends to the use of only the freshest, locally-sourced ingredients, ensuring that every bite is a symphony of freshness and flavor. Indulge in the must-try sensation of all-you-can-eat wings and beer, a culinary journey that has earned acclaim from delighted patrons. A dedicated staff, steeped in culinary knowledge and expertise, are poised to provide an unparalleled dining experience, one where each dish is crafted to perfection, and each moment is tailored to your delight. For those with a penchant for the sweeter side of life, the bakery is a veritable haven. Delight your senses with a delightful array of cakes and pastries, each a masterpiece of confectionery artistry, freshly baked by seasoned artisans. These delectable creations are sure to captivate even the most discerning connoisseur of sweets. The atmosphere at La Galette exudes an air of relaxed sophistication, making it the idyllic destination for a convivial gathering with friends or an intimate soirée for two. Allow the charming ambiance to set the stage for unforgettable moments as you dine amidst an aura of refined elegance. Visit at La Galette Restaurant & Bakery in Accra, where every meal is an opulent affair, and every moment is an ode to the art of à la carte dining. Prepare to be captivated by an experience that will linger on your palate and in your memories for years to come.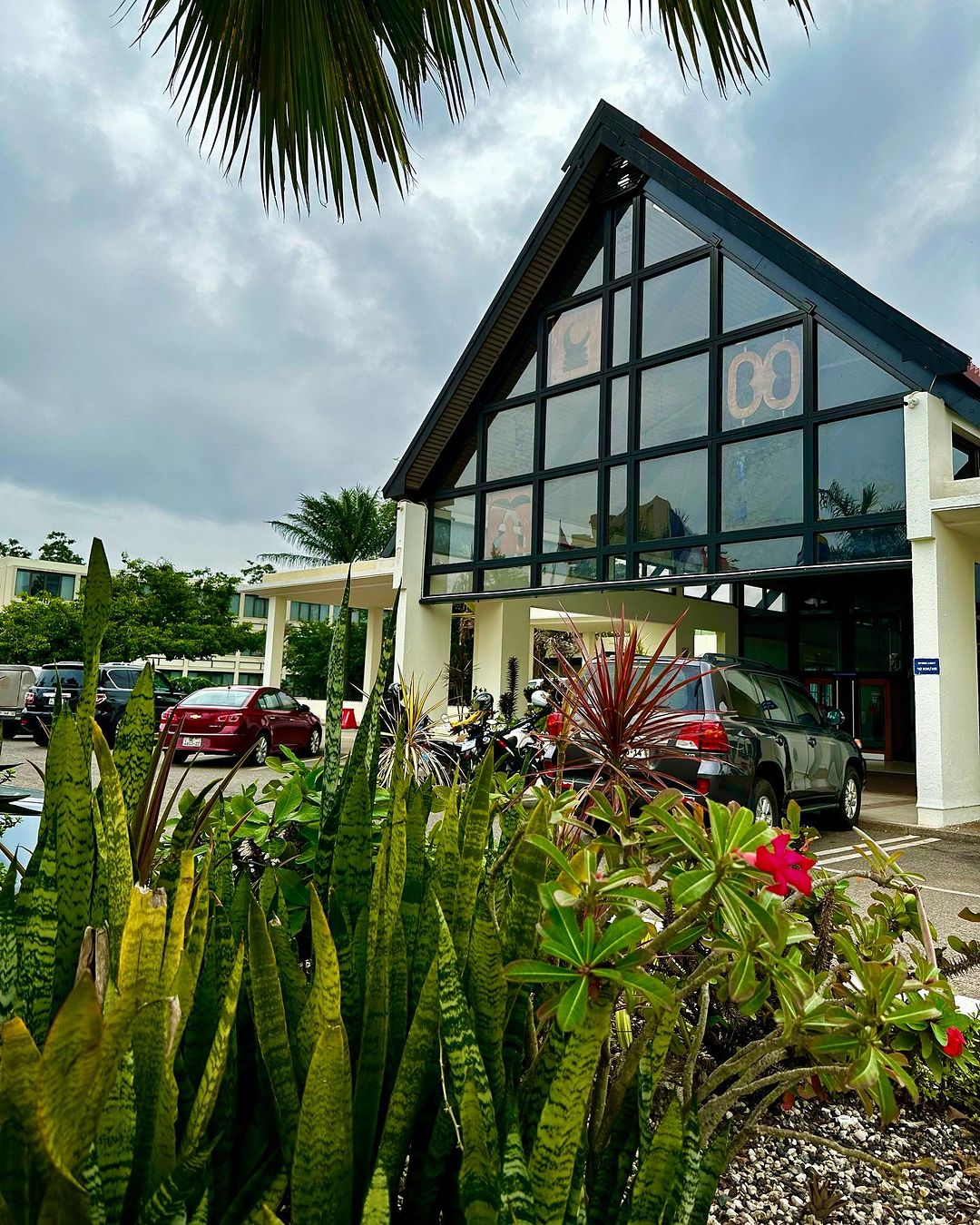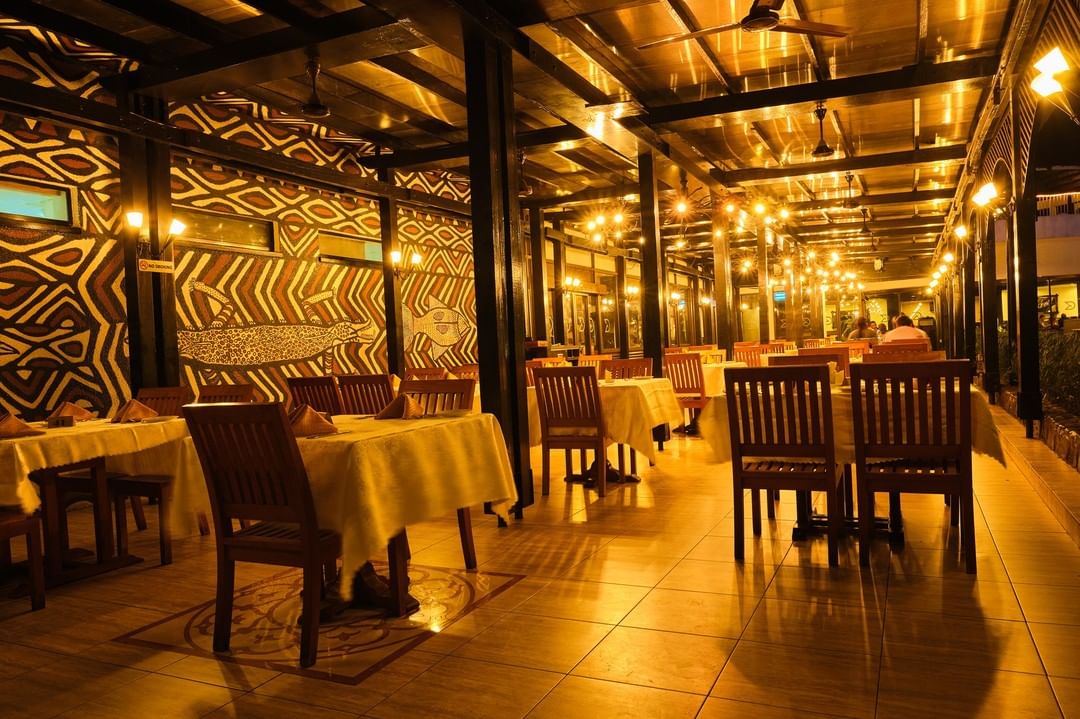 6. Lancaster Accra
The Lancaster Accra stands as an exemplary culinary haven within the vibrant city of Accra, Ghana. Situated in an inviting and cozy atmosphere, this restaurant is renowned for its exceptional à la carte dining experience, setting the stage for a remarkable journey through a world of delectable flavors. With a commitment to excellence, the Lancaster Accra's attentive and courteous staff ensure that every guest's dining experience is a seamless blend of comfort and satisfaction. As you step into this culinary oasis, you'll be greeted with the enticing aromas of local and international dishes, thoughtfully prepared to tantalize your taste buds. Whether you're craving the rich and savory flavors of traditional Ghanaian cuisine or the international allure of continental dishes, this restaurant caters to your discerning palate. Weekends at the Lancaster Accra bring an added dimension of enjoyment, as live music fills the air while you revel in an atmosphere of relaxation and tranquility. The hotel's well-appointed rooms, nestled in the most sought-after part of Accra, offer both comfort and cleanliness. Furthermore, the Lancaster Accra takes your security seriously, ensuring a safe and secure environment for all guests, particularly weary travelers seeking solace and peace. The à la carte menu is a testament to the restaurant's commitment to culinary excellence, with a diverse selection of dishes that cater to all preferences. From breakfast to lunch and dinner, indulge in a symphony of flavors that include tantalizing seafood options. Each visit presents an opportunity to explore the ever-evolving à la carte menu, complemented by themed buffets that promise something new and exciting every day. For those seeking versatility in their dining experience, the Lancaster Accra offers a lounge where you can leisurely start your day with breakfast, grab a quick bite, or conduct business meetings over drinks and snacks. The extensive menu invites you to savor unique specialties during dinner, followed by a nightcap at the bar – a culinary adventure where your preferences dictate the pace. At the poolside bar, immerse yourself in a nostalgic musical journey with tunes from the 90s while savoring an array of expertly crafted alcoholic beverages. Additionally, the on-site shop provides an opportunity to acquire magnificent paintings by the resident artist, Mr. Kofinduro. His creations, true works of art, come to life with stories and meanings waiting to be shared. In every aspect, the Lancaster Accra epitomizes a dining destination where excellence is the standard. Here, you'll encounter outstanding cuisine, exceptional staff, and an ambiance that invites relaxation and delight. With its serene surroundings and top-notch service, this restaurant is the ultimate choice for those in pursuit of an unforgettable à la carte dining experience, whether for business or leisure.
Conclusion
In conclusion, these six exceptional à la carte restaurants in Ghana offer a tantalizing journey through the country's diverse culinary landscape. From sumptuous local flavors to international delicacies, each establishment provides a memorable dining experience that showcases the rich tapestry of Ghana's gastronomic heritage. Whether you seek elegant ambiance, delectable dishes, or a blend of both, these restaurants stand out as the best in Ghana, promising unforgettable moments of indulgence and gastronomic delight. Your culinary adventure in Ghana awaits, and these exceptional dining destinations are ready to elevate your palate to new heights.
Why did the food critic bring a ladder to Ghana's top à la carte restaurants? Because they wanted to "climb" to new culinary heights!
YOU MAY LIKE THIS