Embarking on a romantic evening with your significant other is an experience to cherish. South Africa, with its breathtaking landscapes and vibrant culinary scene, offers the perfect backdrop for unforgettable date nights. Whether you're celebrating a special occasion or simply savoring quality time together, we've curated a list of the best 8 date-night restaurants in South Africa. These enchanting venues are known for their exquisite ambiance, delectable cuisine, and impeccable service, promising couples a memorable and intimate dining experience. Let's explore these romantic gems that are sure to ignite the flames of love and create cherished memories for you and your partner.
8 Date-night restaurants in South Africa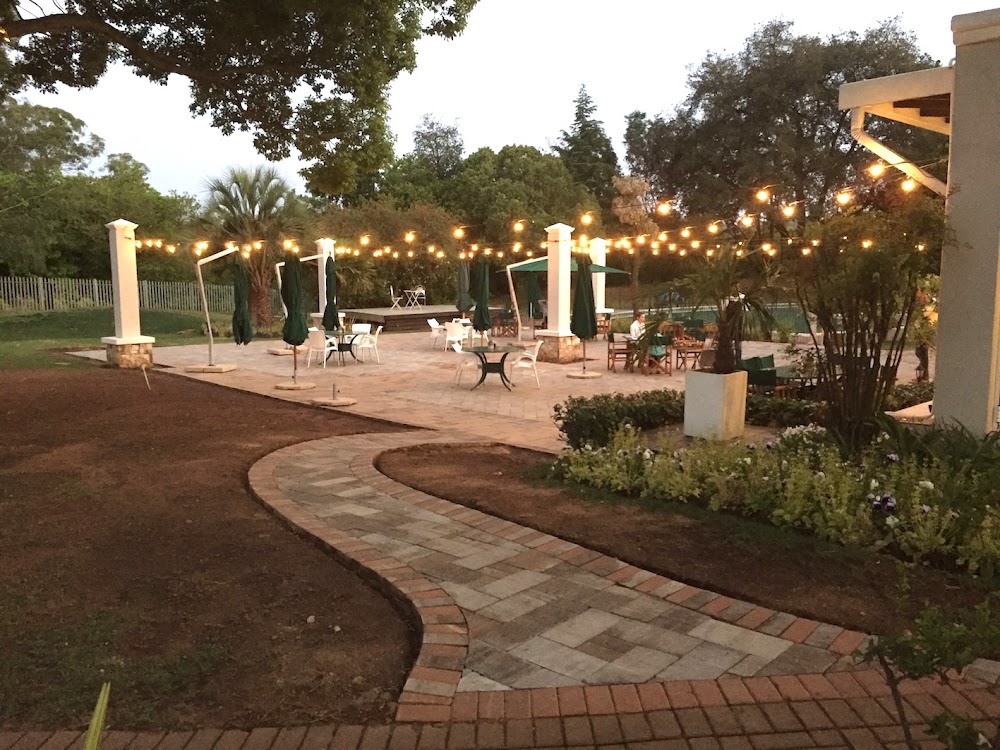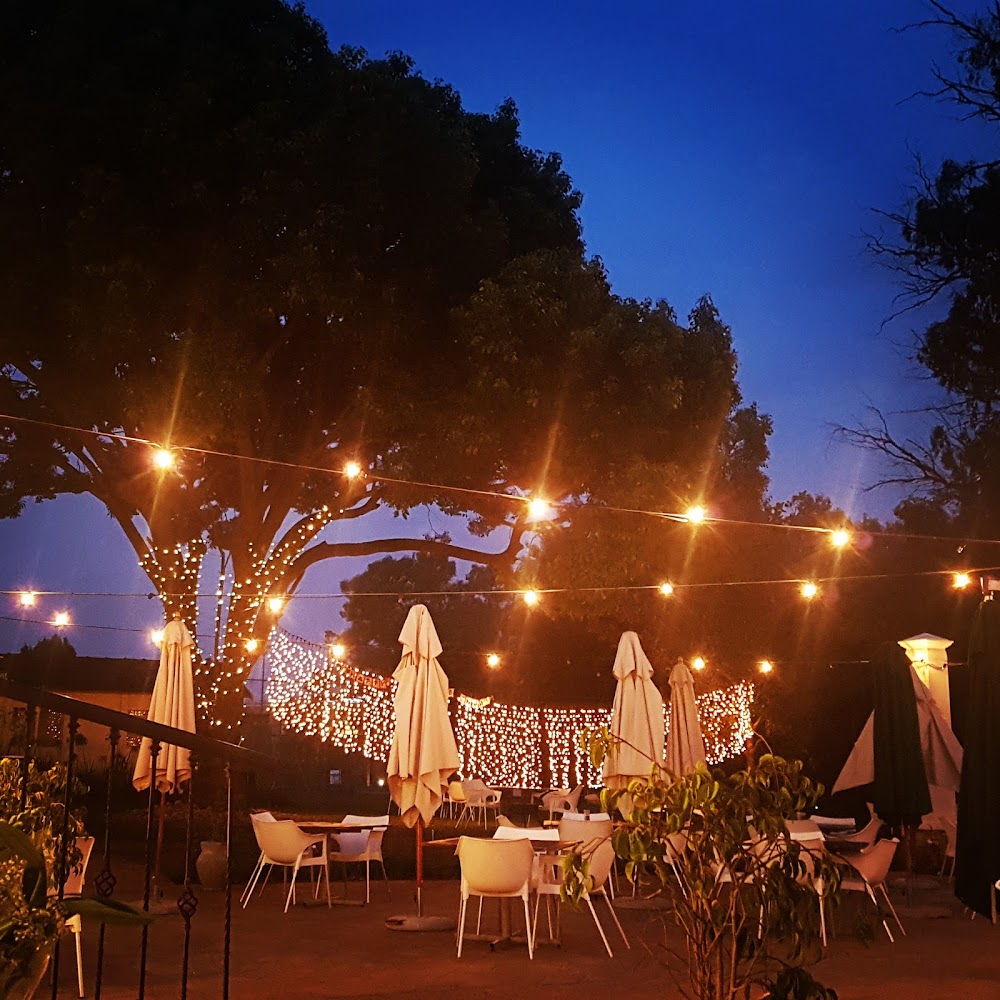 1. La Vie en Rose
La Vie en Rose, nestled in the heart of Johannesburg, South Africa, is a French culinary haven that promises an unforgettable dining experience. The moment you step inside, you'll be transported to a charming Parisian bistro, where romance fills the air. Prepare to embark on a gastronomic journey like no other as La Vie en Rose's menu unfolds, showcasing exquisite dishes infused with authentic French flavors. Their attentive and gracious staff elevate every moment, ensuring your dining experience is nothing short of perfection. Whether it's a special celebration or an intimate dinner for two, La Vie en Rose transforms every occasion into a cherished memory. For those seeking an elegant afternoon indulgence, don't miss their delightful High Tea offering. It features an array of premium teas, including classics like 5 Roses and Rooibos, paired with a delectable selection of sweet and savory treats, such as tiramisu and carrot cake. Set against the backdrop of the beautiful Killarney Country Club, this venue provides a serene atmosphere for its discerning guests. La Vie en Rose also caters to diverse palates, offering an impressive range of vegetarian options and the flexibility to enhance dishes with bacon. If you're planning a special event, consider hosting your bridal shower here, where dietary requirements are thoughtfully accommodated. For a tranquil Sunday brunch experience away from the bustling city, La Vie en Rose beckons with a tantalizing spread of delectable food and beverages. Indulge your senses and immerse yourself in the magic of La Vie en Rose—a true culinary gem that captures the very essence of France, leaving you yearning for a return visit.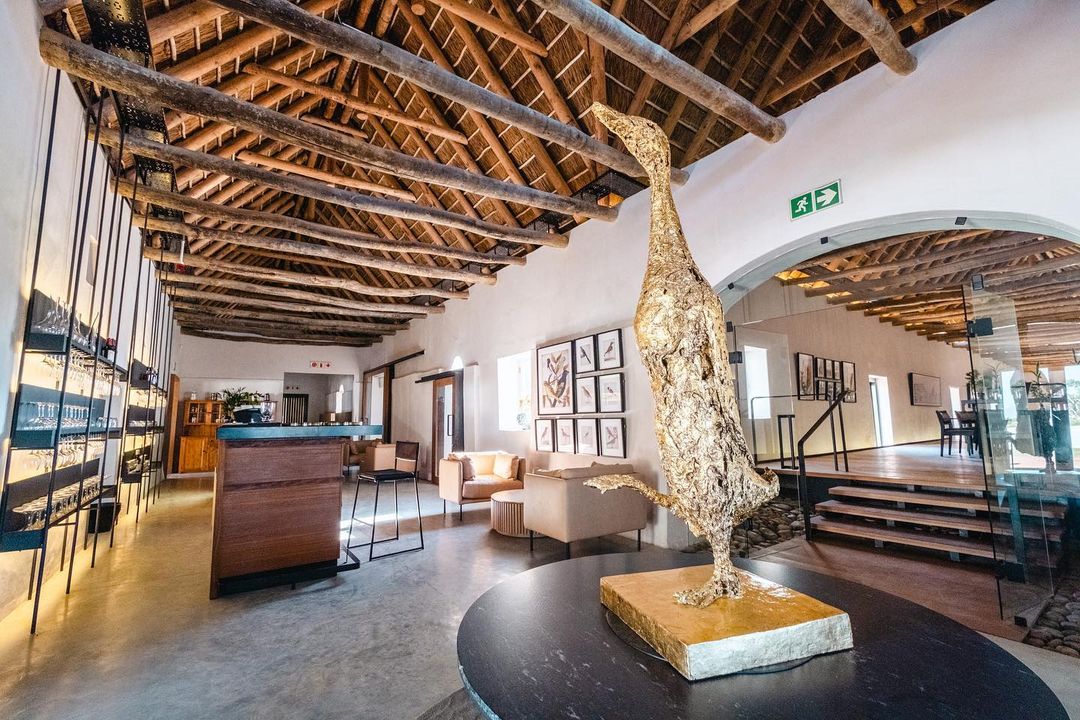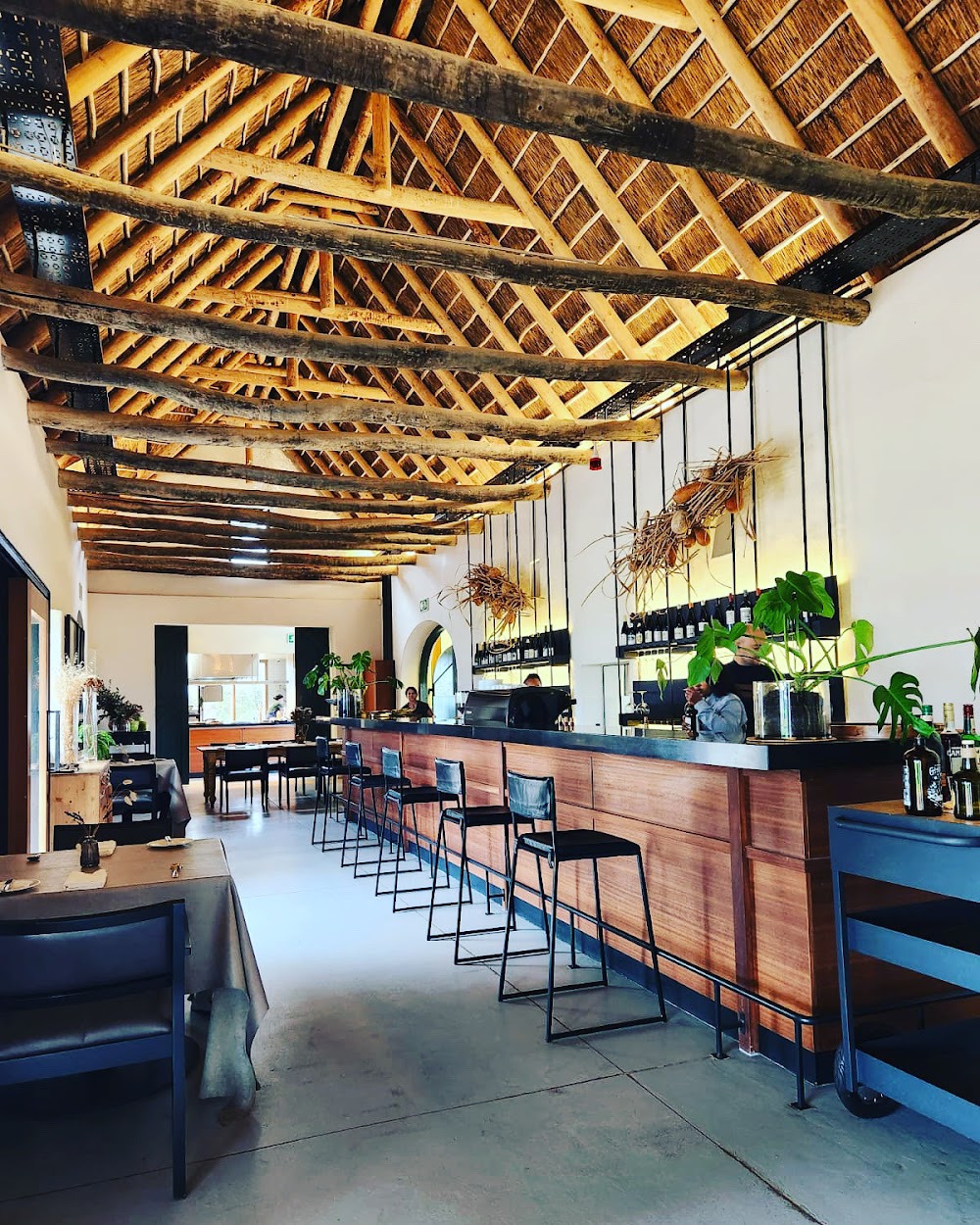 2. Clara's Barn
Clara's Barn, situated in the heart of Stellenbosch, South Africa, is an exceptional dining establishment that promises an unforgettable experience, perfect for a romantic date night. From the moment you step through the doors, you are greeted warmly by the friendly staff, and the ambiance exudes luxury and charm. But what truly sets Clara's Barn apart is its extraordinary culinary journey. Here, traditional dishes take on a fascinating twist, resulting in a menu that's nothing short of outstanding. Each dish is a masterpiece, expertly crafted with the freshest ingredients, offering a symphony of flavors to tantalize your taste buds. To elevate your dining experience, don't miss their wine pairing option, which adds another layer of sophistication to your meal. The impeccable service at Clara's Barn is the icing on the cake. The staff is not only friendly but also well-versed in the menu, ensuring that you're guided through your dining adventure with care and attention. Whether you're celebrating a special occasion with your loved one or enjoying a night out with friends, Clara's Barn guarantees a memorable experience. What truly sets this restaurant apart is their commitment to making every moment special, whether it's an anniversary or Father's Day, they go the extra mile to cater to your needs. For an unforgettable date night, we highly recommend Clara's Barn. From the moment you walk in to the moment you leave, you'll savor the finest South African cuisine and service, creating cherished memories that will last a lifetime.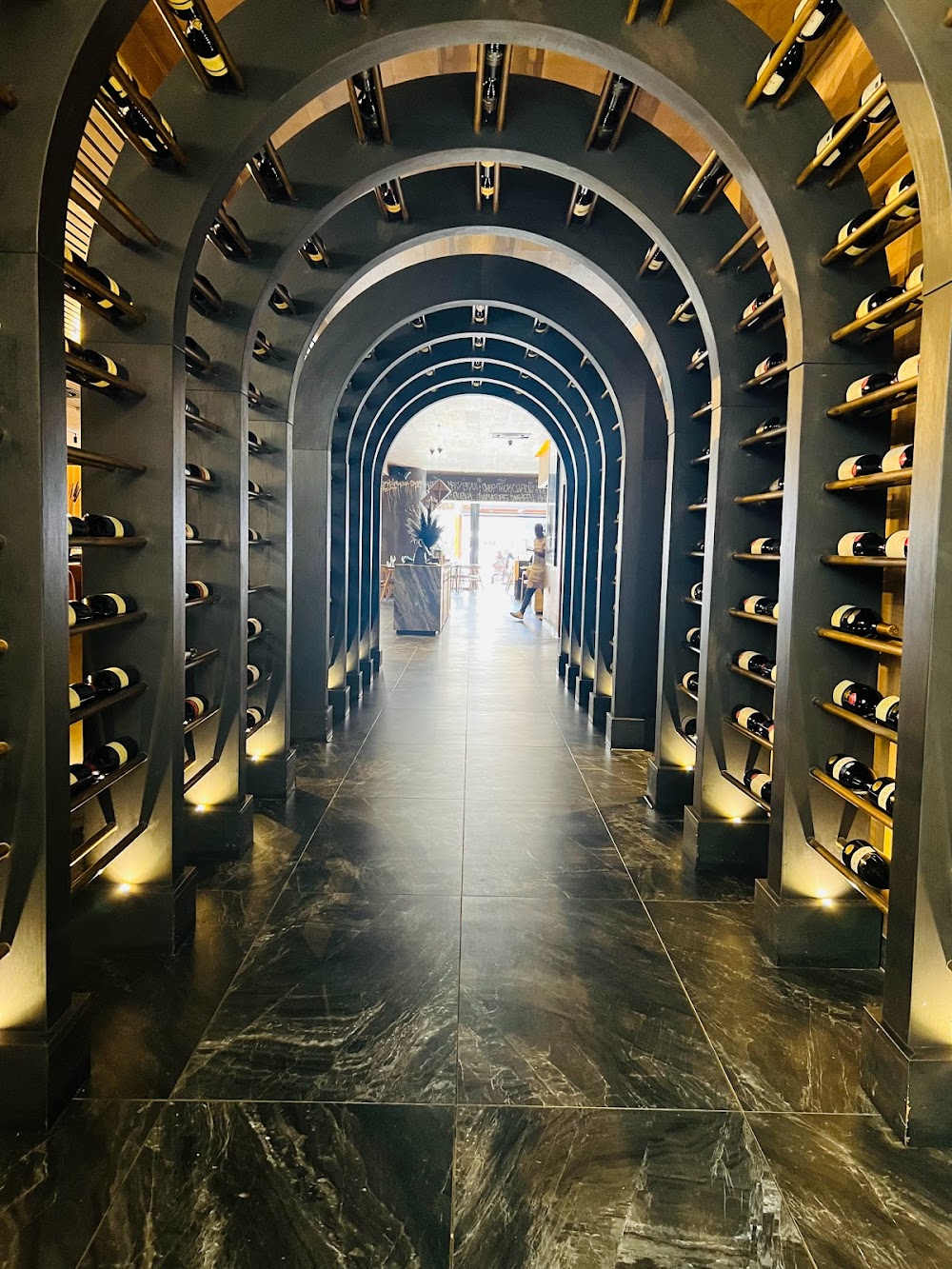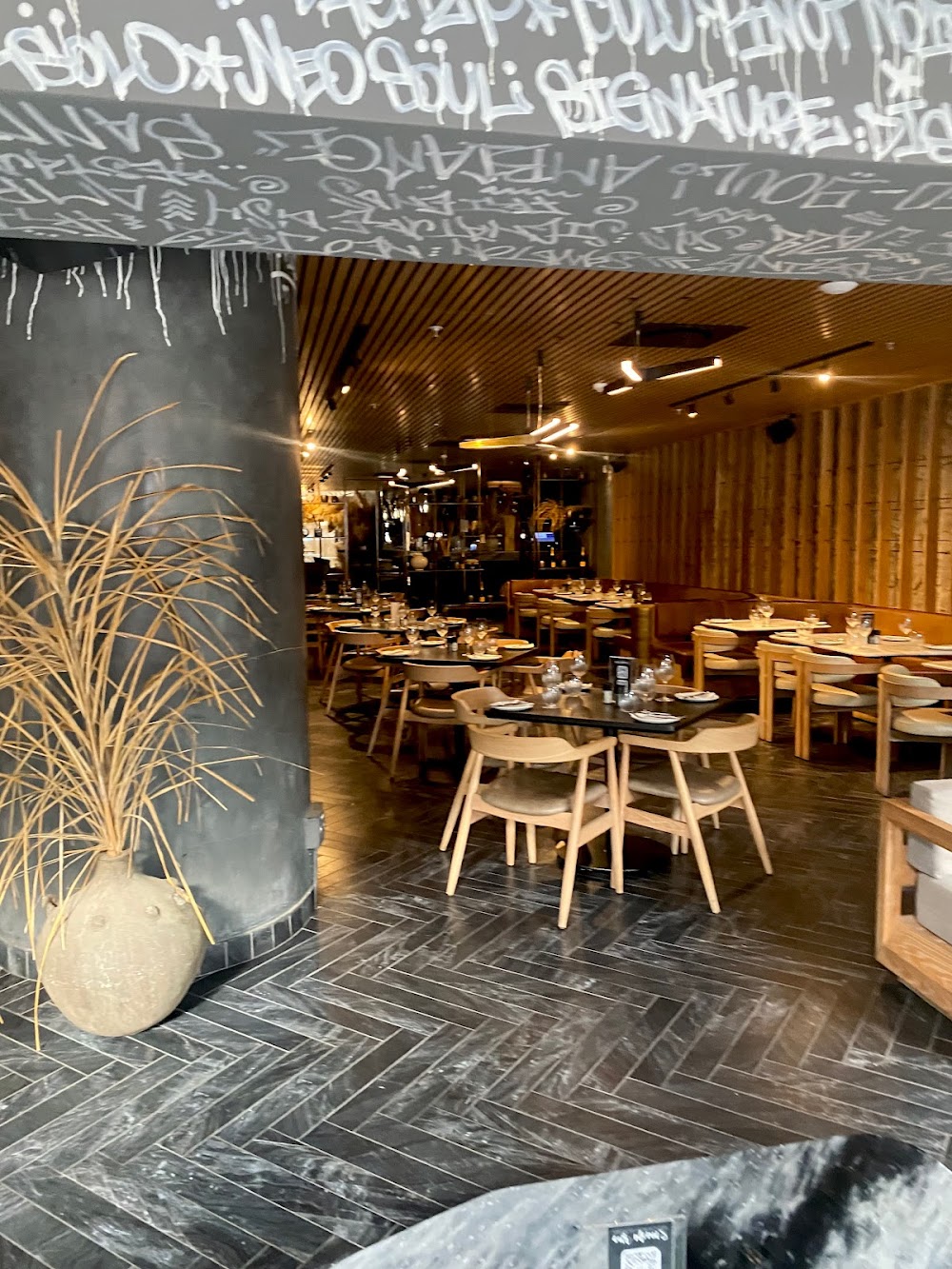 3. Solo Restaurant Sandton
Solo Restaurant Sandton isn't just a dining destination; it's a sanctuary of romantic ambiance and culinary excellence, tailor-made for those seeking an enchanting date night. From the moment you step through the door, you'll be enveloped in a warm and inviting atmosphere that sets the stage for an unforgettable evening. The chic and modern interior design exudes sophistication, creating an intimate backdrop for your romantic rendezvous. The carefully selected music and ambient sounds complement the setting, making it ideal for both a night out with friends or an intimate dinner for two. But it's the food that truly steals the show. The menu boasts a diverse array of dishes, including tempting vegetarian and vegan options. Each plate is a masterpiece, meticulously crafted and beautifully presented. Be sure to savor the must-try fried sushi and the delectable roasted chicken Caesar salad, which are bound to ignite your taste buds. To complement your meal, Solo Restaurant Sandton offers an impressive selection of craft beers, cocktails, wines, and more, ensuring your evening is perfectly paired with your preferred libation. What truly sets Solo Restaurant Sandton apart is its exceptional service. The friendly and attentive staff goes above and beyond to ensure your date night is nothing short of magical. With their extensive knowledge, they're on hand to offer helpful suggestions, elevating your dining experience to new heights. And for those looking to celebrate a special occasion, Solo Restaurant Sandton caters to private events. Whether you're planning an intimate gathering or a larger soirée, the restaurant can accommodate up to 100 guests, complete with custom menus and catering options. When it comes to crafting a unique and memorable date night, Solo Restaurant Sandton is the ultimate choice. With its mouthwatering cuisine, top-notch service, and a romantic atmosphere that lingers long after your visit, you're guaranteed an evening to cherish.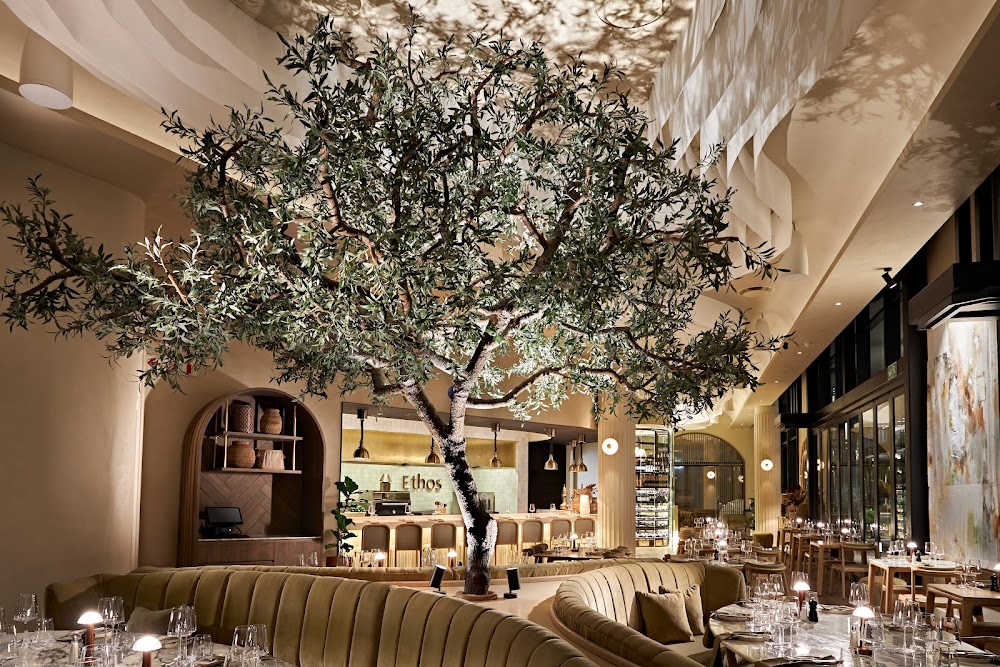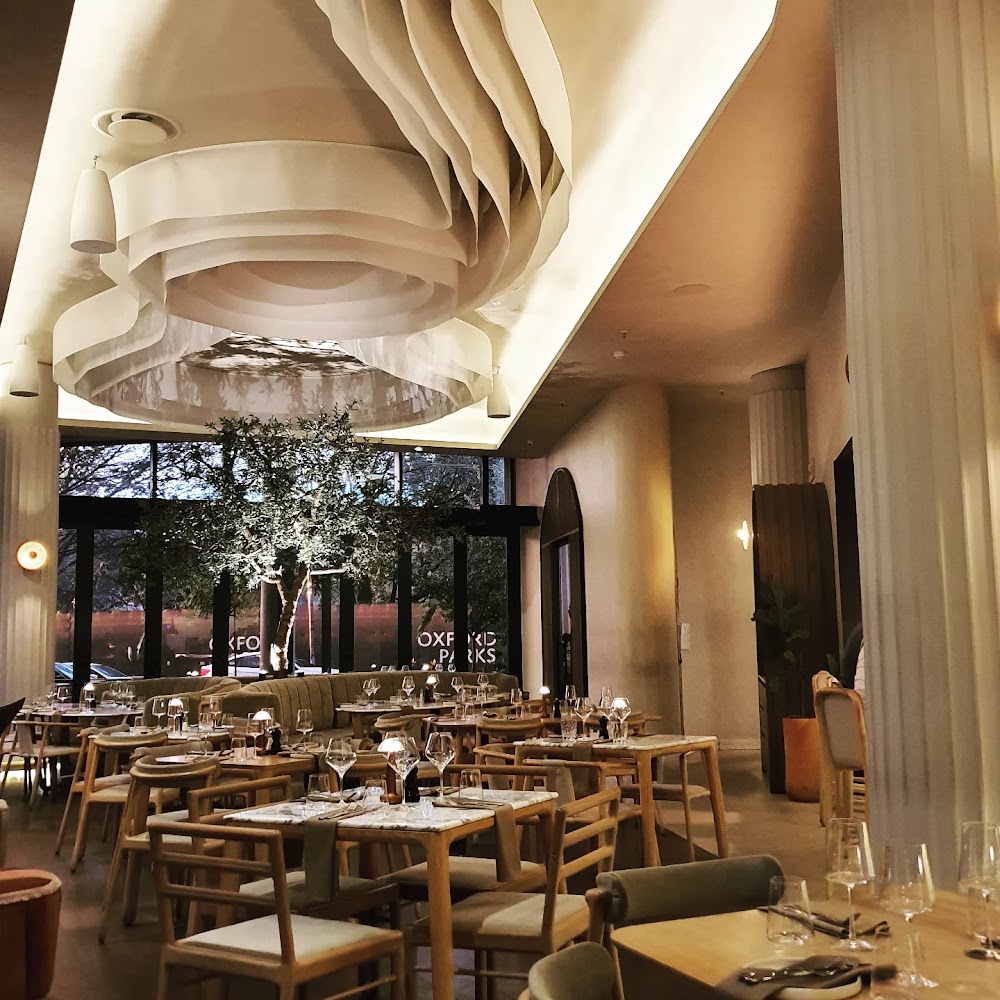 4. Ethos Restaurant
For an extraordinary dining experience, Ethos Restaurant in Johannesburg, South Africa, stands as an exceptional choice. This remarkable establishment boasts an exquisite aesthetic, exuding a warm and welcoming ambiance that is ideal for both solo diners seeking solitude and couples in search of a romantic evening. The service at Ethos is truly top-notch, with a staff renowned for their friendliness and unmatched hospitality. Ethos takes pride in its culinary offerings, presenting a diverse menu that caters to a wide range of tastes. From prawns and oysters to succulent lamb and velvety hummus, the selection of beautifully plated dishes is sure to delight. The dessert options are equally delightful, and the extensive wine cellar offers an impressive array of choices. A standout feature at Ethos is their Sunday dance floor, where patrons can immerse themselves in the rhythms of salsa and rumba, elevating the dining experience to another level. The cocktails served here are nothing short of excellent, and the complimentary bread with roasted tomato butter adds a delightful touch to the meal. In sum, Ethos Restaurant provides the perfect setting for a memorable evening out. Its unwavering commitment to exceptional food, beverages, and service, combined with the enchanting ambiance, makes it the ultimate destination for a romantic night to remember.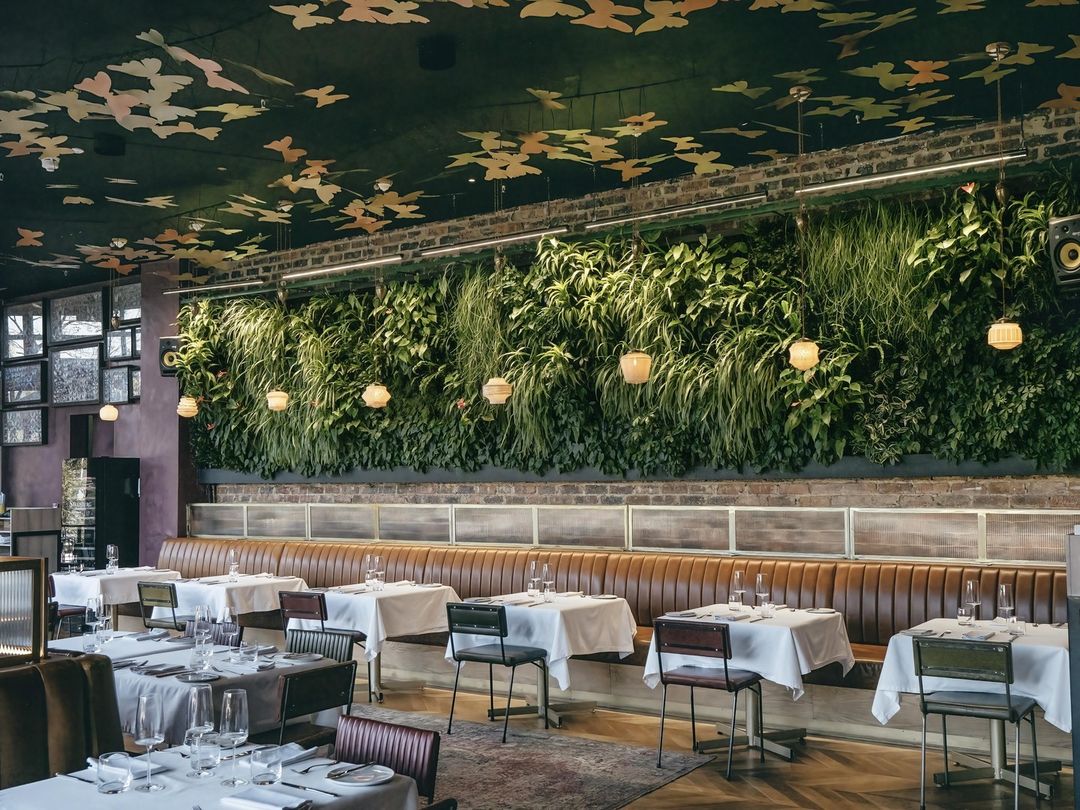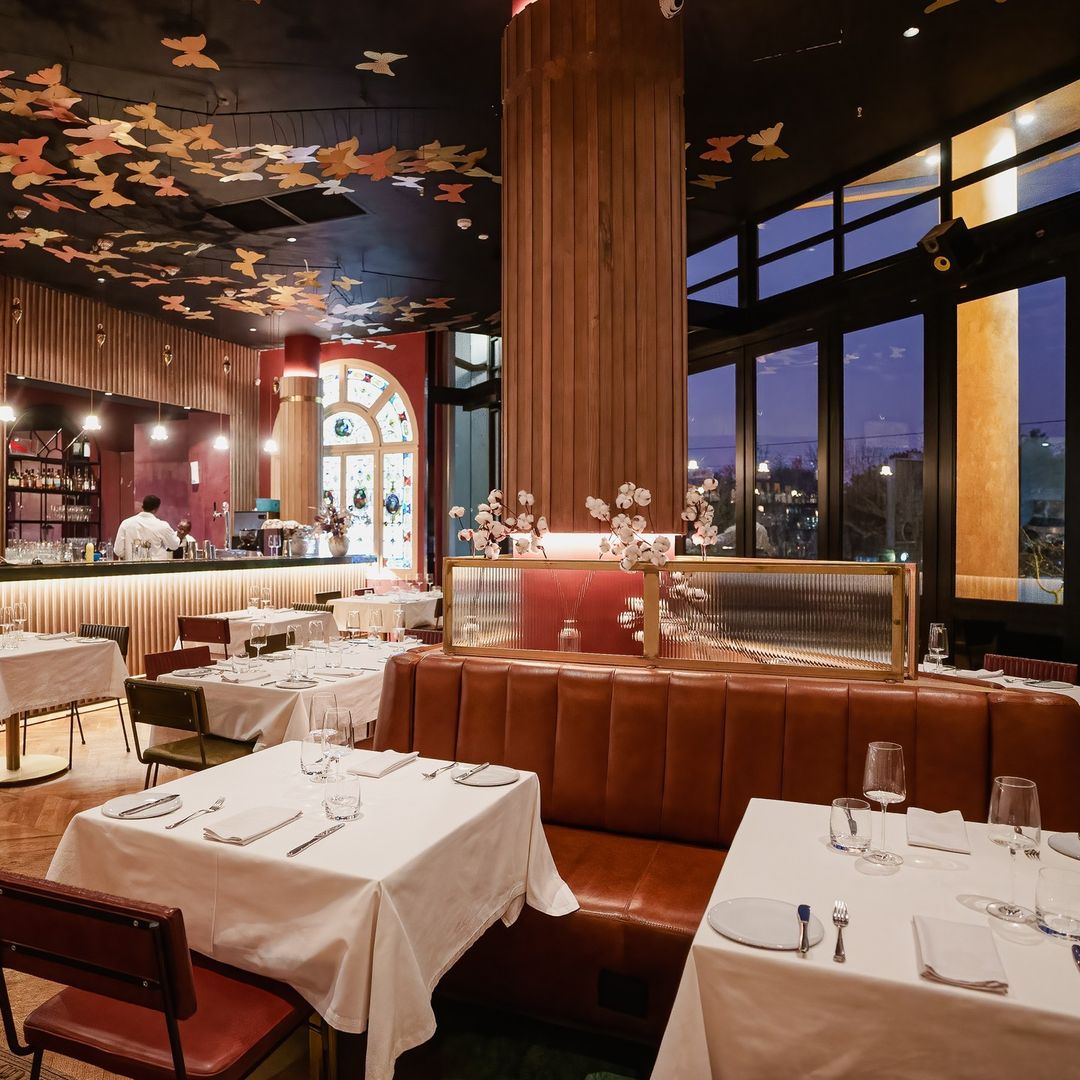 5. The Shortmarket Club Johannesburg
For an unparalleled and unforgettable dining adventure, look no further than The Shortmarket Club Johannesburg. Nestled in the heart of Johannesburg, this establishment promises a culinary experience of the highest caliber, complemented by the artistry of master mixologists. The Shortmarket Club Johannesburg is renowned for its impeccable service, where a dedicated team ensures every visit is extraordinary. The talented mixologists here craft cocktails that are nothing short of masterpieces, tantalizing your taste buds and captivating your senses. The culinary offerings are equally exceptional, with meticulously prepared dishes that promise to satisfy even the most discerning palates. The ambiance at The Shortmarket Club Johannesburg is a blend of simplicity and elegance, creating the perfect setting for a romantic dinner date, a night of fun with friends, or simply an enjoyable culinary journey. It's a place where you can relish delicious food and drinks in a welcoming and comfortable atmosphere. The Shortmarket Club Johannesburg is your gateway to an unforgettable dining experience. With its exceptional service, expert mixology, and exquisite cuisine, it stands as one of Johannesburg's premier dining destinations, ready to leave an indelible mark on your culinary memories.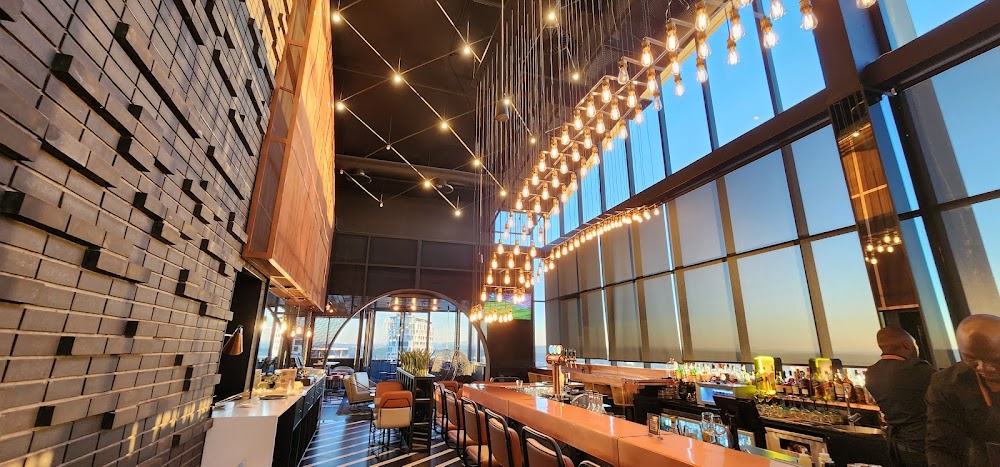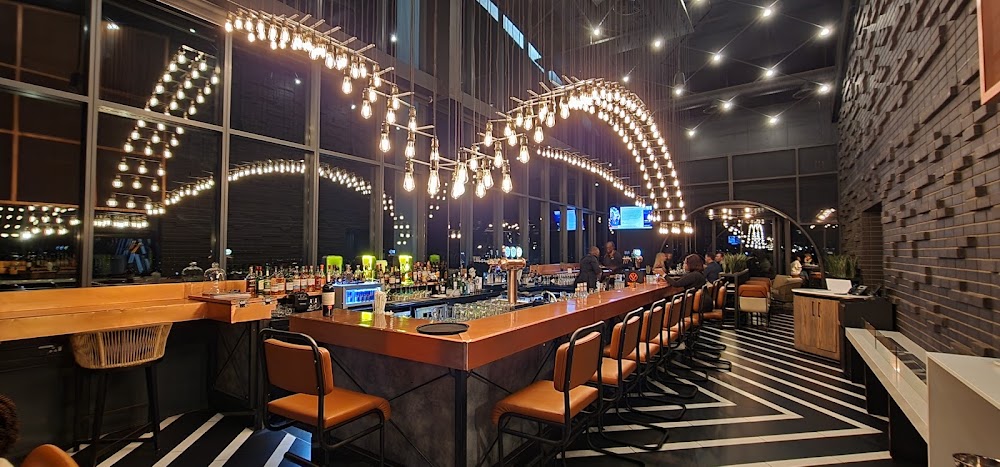 6. The Highline
Highline, nestled in the heart of Waterfall City, Midrand, promises an evening you'll treasure forever. This upscale restaurant beckons with its awe-inspiring vistas and opulent decor. With a menu brimming with culinary delights, ranging from timeless classics to innovative creations, Highline ensures a gastronomic adventure like no other. Our attentive and welcoming staff stand ready to guide you through our delectable offerings, ensuring your choice is nothing short of perfect. As the sun dips below the horizon, our rooftop bar invites you to savor sundowners or unwind after a day's work. Immerse yourself in an inviting, laid-back atmosphere, complemented by outstanding bar service. For a taste that transcends the ordinary, don't miss our signature pizza adorned with fresh chili – it's a culinary journey to new heights. Highline caters to every occasion, be it corporate gatherings, intimate dinners with loved ones, or vibrant evenings with friends. The setting is primed for romance, celebration, or simply a night out. Our commitment to exceptional service ensures each guest leaves with indelible memories. Highline is your haven for a delectable meal, refreshing drinks, and a touch of luxury. With breathtaking views and impeccable service, Highline beckons you to discover an unforgettable dining experience. Come, experience Highline for yourself; satisfaction is our guarantee.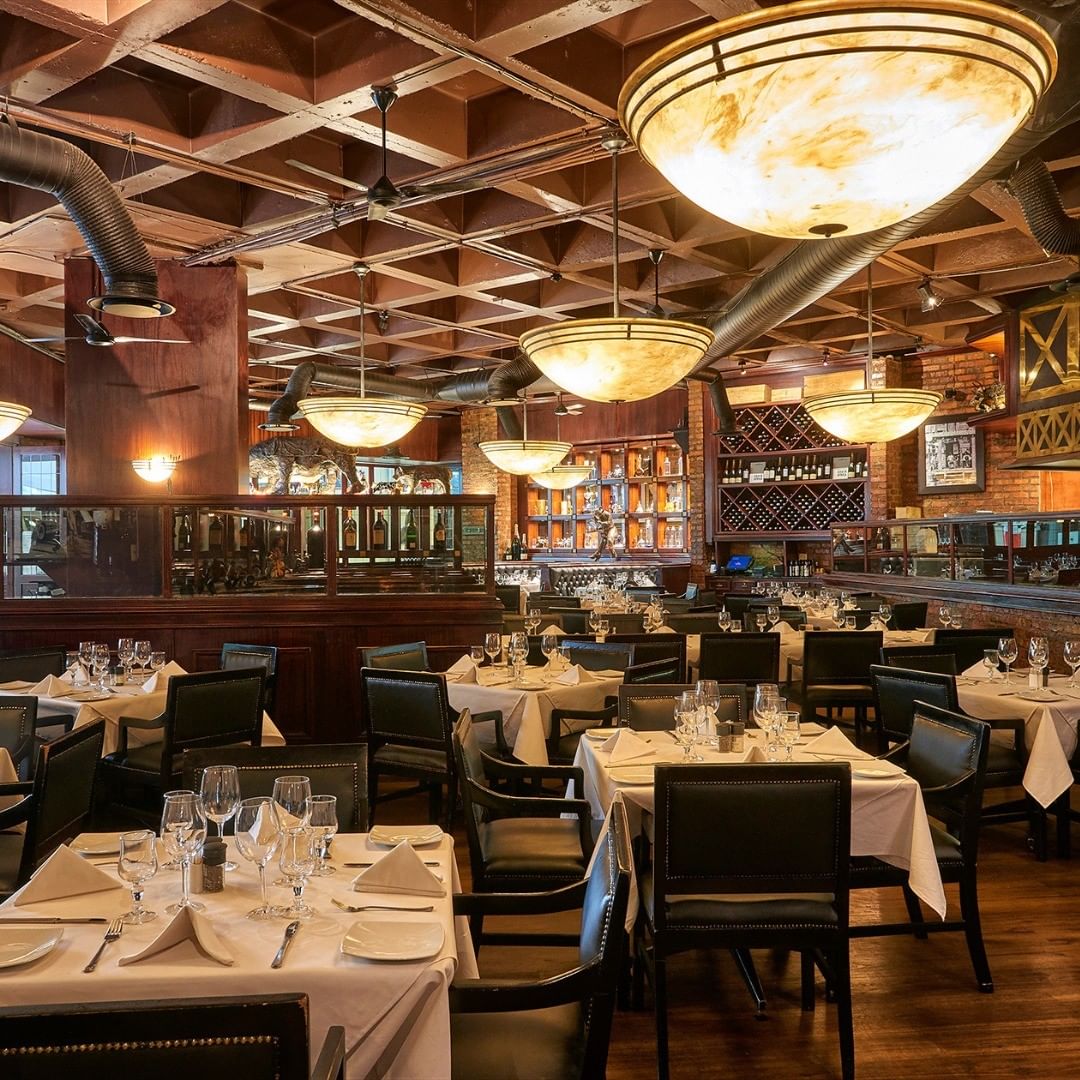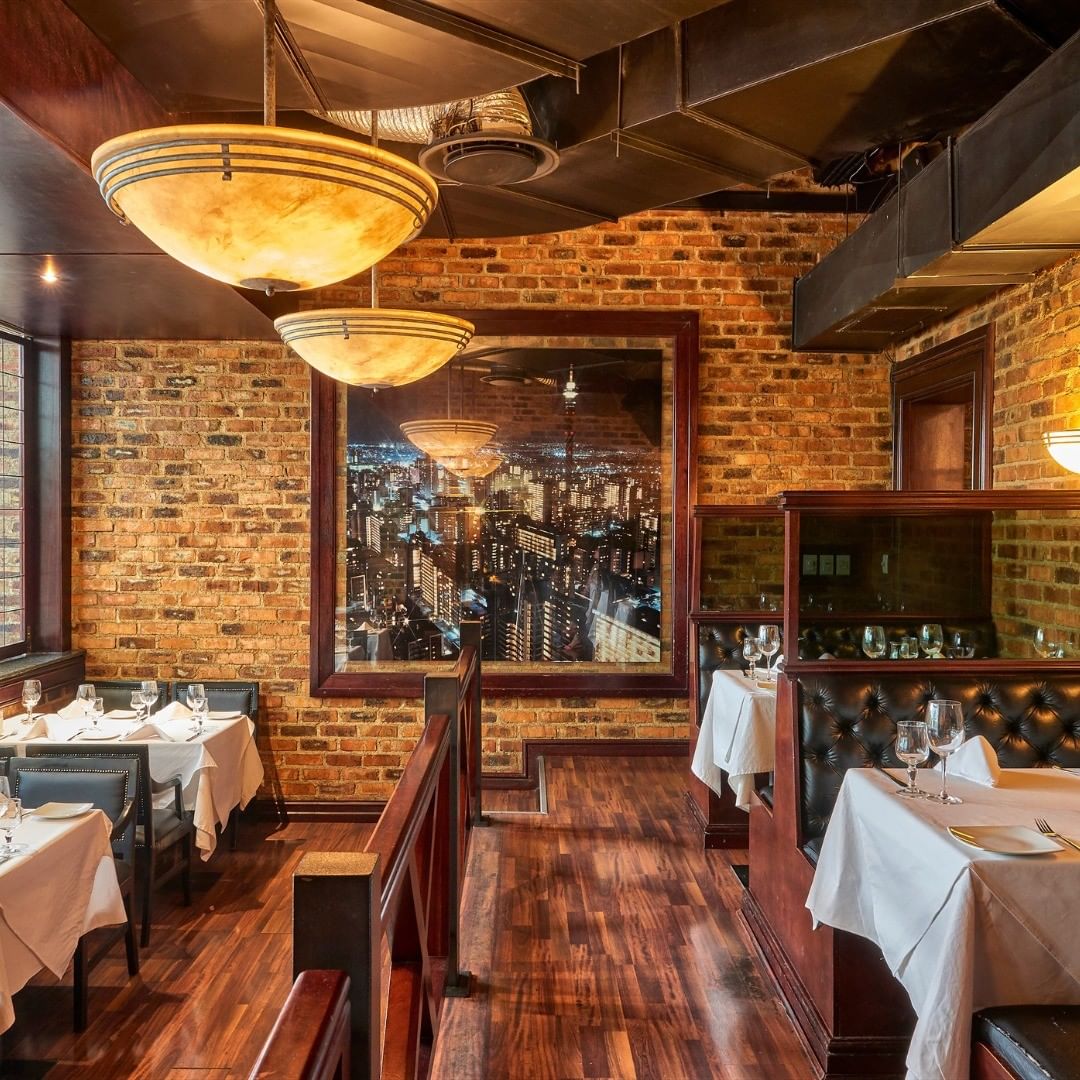 7. The GrillHouse Rosebank
The Grillhouse Rosebank, nestled in the heart of Johannesburg, is a superb dining establishment that promises guests an opulent culinary journey. The restaurant boasts a sophisticated interior that is bound to leave an indelible impression, complemented by an impeccably attentive service staff. At The Grillhouse Rosebank, patrons can savor a diverse range of delectable dishes, ranging from their signature perfectly-cooked steaks to their irresistible potato wedges. Indulgence reaches new heights with their tantalizing dessert selection, including the crowd-pleasing chocolate brownie, sure to satisfy even the most discerning palates. The establishment's beverage menu is equally impressive, offering a well-curated collection of premium whiskies, wines, and other libations. The knowledgeable waitstaff is always eager to offer recommendations and provide assistance, ensuring that each guest's preferences are catered to with utmost care. The atmosphere at The Grillhouse Rosebank exudes a welcoming and laid-back charm, making it an ideal setting for both romantic dinners and lively outings with friends. The restaurant's staff consistently radiates warmth and accommodation, ensuring that every guest enjoys a delightful dining experience. In sum, The Grillhouse Rosebank guarantees a memorable sojourn in the world of culinary excellence. With its mouth watering cuisine, extensive beverage offerings, and inviting ambiance, it stands as the quintessential destination for a memorable night out.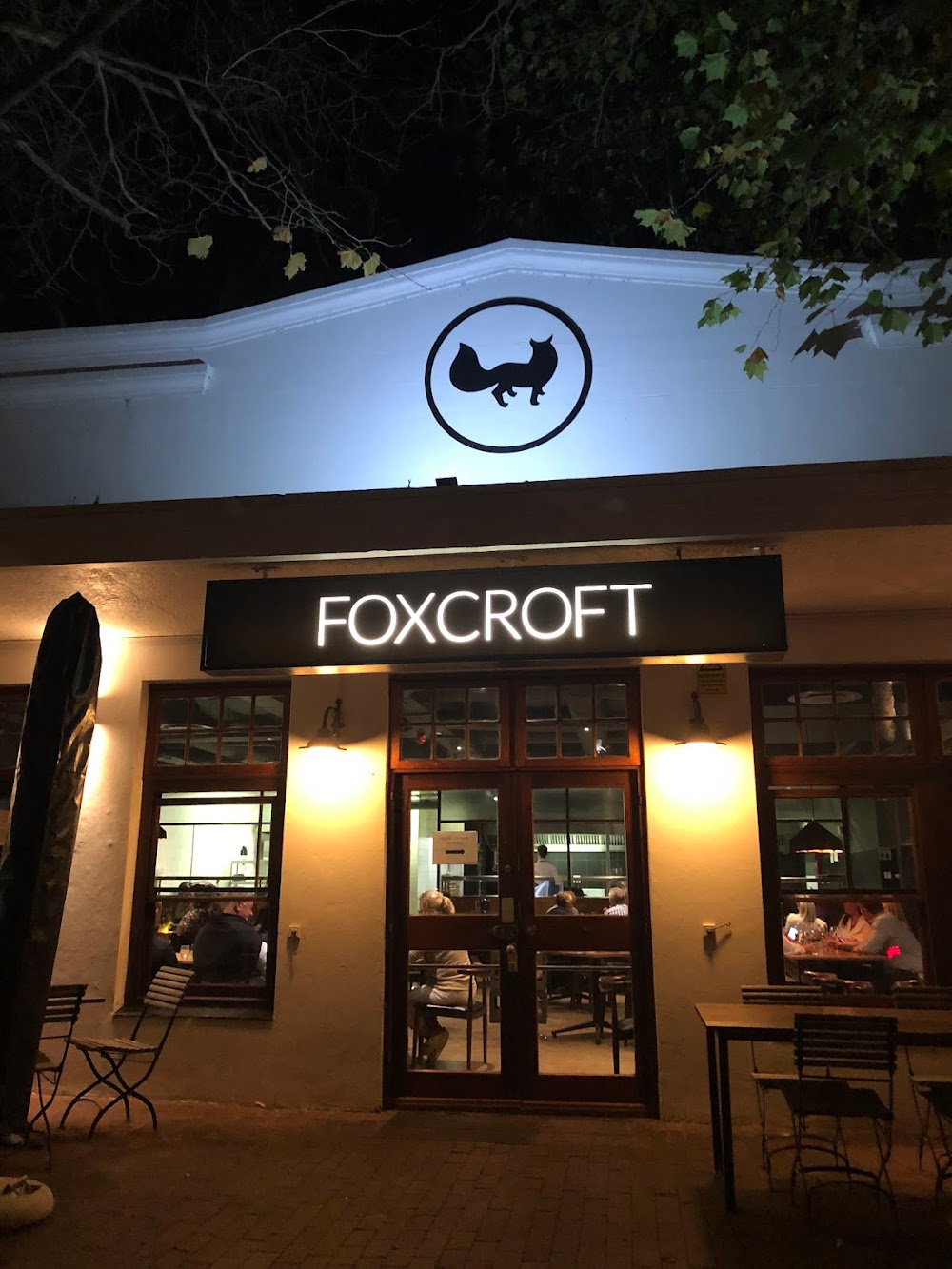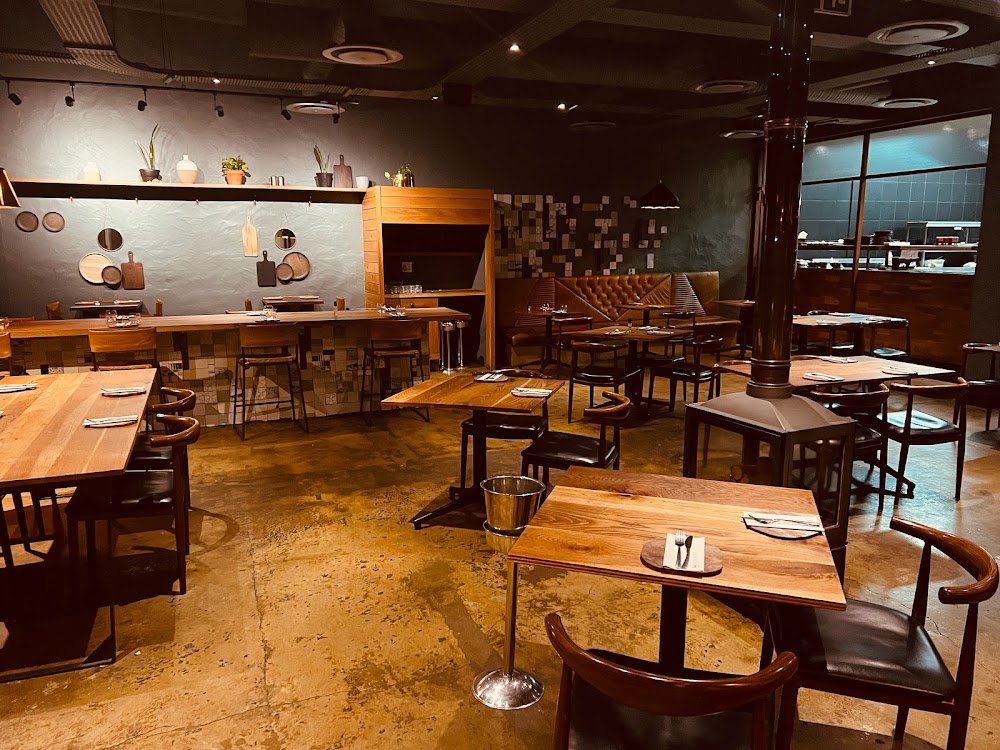 8. Foxcroft Restaurant
Located amidst the serene surroundings of Constantia, South Africa, Foxcroft Restaurant offers a dining experience that exudes elegance and sophistication. This culinary haven presents a diverse menu, ranging from delightful small plates to indulgent 4 or 6-course meals, making it an ideal choice for those seeking a relaxed yet refined dinner. Foxcroft Restaurant extends a warm welcome to vegetarians and caters to special dietary requirements, ensuring that all guests can relish the delectable offerings. The cuisine is truly exceptional, with each dish featuring bold flavors and meticulous, creative presentation. Complementing the culinary delights is a superb selection of wines expertly chosen to harmonize with the menu. The restaurant's staff is not only friendly but also exceptionally accommodating, going above and beyond to ensure your comfort and satisfaction throughout your visit. The ambiance at Foxcroft Restaurant is charming, and its outdoor seating area sets the stage for a romantic date night under the stars. An open kitchen provides a fascinating glimpse behind the scenes, adding an extra layer of intrigue to your dining experience. In summary, Foxcroft Restaurant is an absolute must-visit for discerning food enthusiasts. Its exceptional cuisine, inviting atmosphere, and impeccable service will leave you thoroughly delighted and eager to return for more memorable dining experiences.
Conclusion
In a country as diverse and culturally rich as South Africa, the dining scene reflects the vibrant tapestry of flavors and experiences that make it unique. These eight date-night restaurants exemplify the art of culinary craftsmanship, each offering its own distinct charm and appeal. From the scenic vistas of the Cape Winelands to the urban sophistication of Johannesburg, South Africa's dining establishments provide the perfect backdrop for couples seeking to create cherished memories together. Whether you're celebrating a special occasion or simply looking to savor the joy of shared moments, these restaurants ensure that every date night is an enchanting journey for the senses. So, whether you're indulging in a romantic candlelit dinner or taking in breathtaking views, these South African dining destinations promise to elevate your date nights into unforgettable experiences, making them a delightful testament to the power of love and great food.
To conclude our culinary journey through South Africa's date-night restaurants: Savor the moments, because life's a "date" and we're making it pun-tastic!
YOU MAY LIKE THIS