Indulging in a robust cup of espresso is not just a coffee ritual; it's a sensory experience that transcends the ordinary. For those who appreciate the aromatic allure and bold flavors of this beloved beverage, we present the "Top 6 Restaurants to Savor a Powerful Cup of Espresso." In this caffeinated journey, we'll explore the establishments that go beyond serving a simple cup of coffee, offering a symphony of flavors and an ambiance that elevates your coffee-drinking experience to a whole new level. Whether you're a coffee connoisseur or simply seeking a moment of caffeinated bliss, join us as we unveil the ultimate destinations to savor the perfect espresso.
Comparing The Best Cafes in Lagos in 2023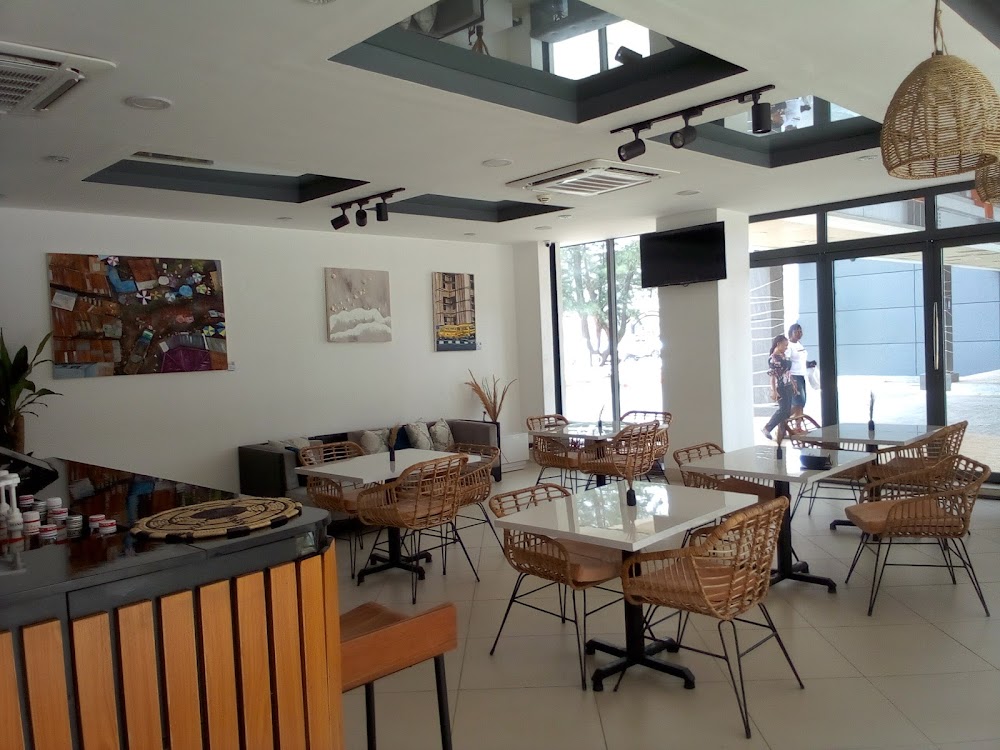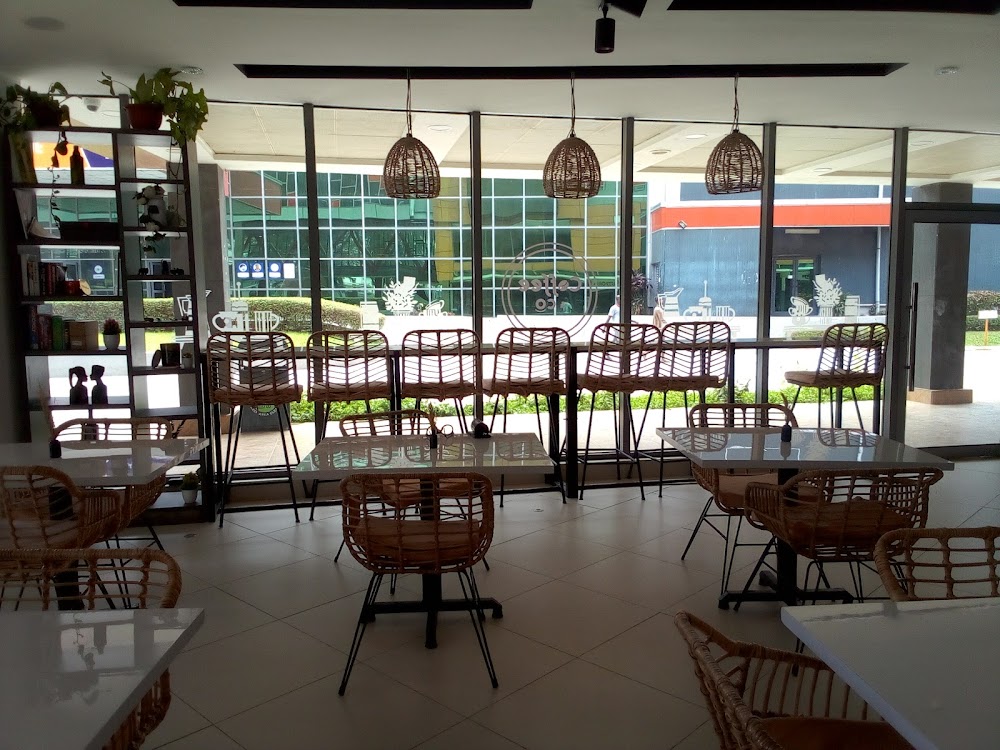 1. Coffee & Co.
Nestled in the heart of Lagos, Coffee & Co emerges as the quintessential destination for any occasion. Whether you seek a cozy nook for a caffeine fix and a quick bite or a haven to reunite with friends over delectable meals and fine wine, this charming restaurant offers an all-encompassing experience. What truly sets Coffee & Co apart is its exceptional staff, exemplifying warmth, knowledge, and an unwavering commitment to helping you discover the perfect coffee or culinary delight. The extensive menu boasts an array of beverages and dishes crafted from fresh, high-quality ingredients that will dance upon your taste buds. From classic espresso offerings to inventive specialties like the Dirty Hippie and the Drunken Monkey, there's a tantalizing choice for every palate. Not to be overshadowed are the top-notch sandwiches and baked goods, ensuring a delightful feast. Step onto the cozy outdoor patio, where you can bask in the ambiance with a book in one hand and a cup of coffee in the other. Coffee aficionados will relish the diverse selection of specialty drinks, including the indulgent Big Sky Mocha, a chocolate lover's dream. Inside the restaurant, meticulous COVID protocols are in place, ensuring a safe and comfortable environment for all. The addition of a gender-neutral restroom demonstrates Coffee & Co's commitment to inclusivity. In essence, Coffee & Co encapsulates the essence of great coffee, delectable cuisine, and cherished moments with friends. Whether you crave a quick pick-me-up or an unforgettable evening with loved ones, this restaurant promises to surpass your expectations.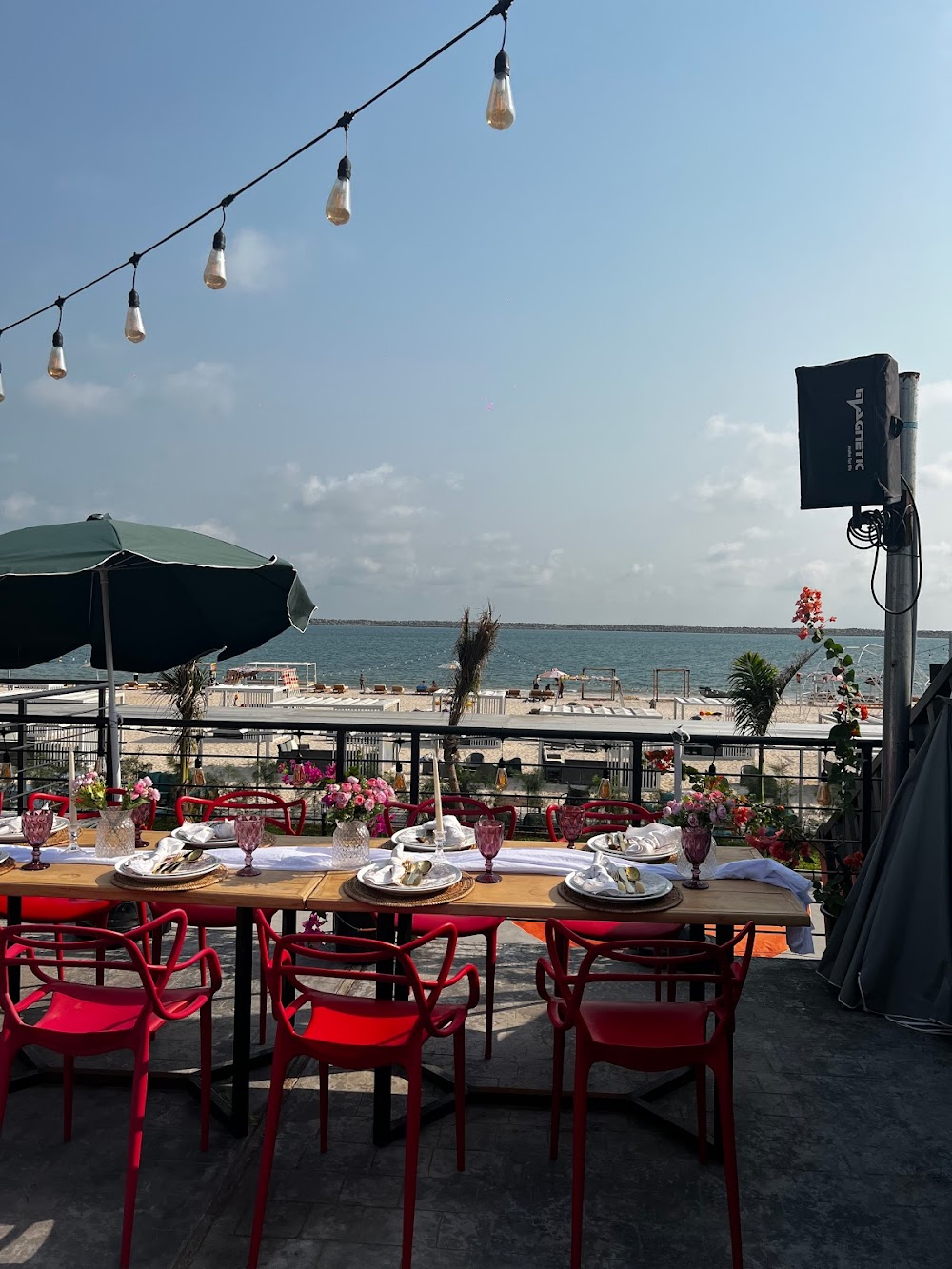 2. Okada Cafe
Okada Cafe, situated within Box Mall at Sol Oniru in Lagos, welcomes you with open arms to a vibrant restaurant where the beach experience seamlessly blends with an array of delicious and health-conscious food choices. And for those who appreciate the rich aroma and bold flavors of espresso, Okada Cafe has you covered. The hallmark of Okada Cafe lies in its commitment to freshness. The menu is a treasure trove of culinary delights, ranging from crisp salads and hearty sandwiches to mouthwatering burgers and beyond. Among the favorites is the chickpea salad, perfectly complemented by fragrant garlic bread, offering a symphony of fresh ingredients and delightful flavors—all at prices that won't dent your wallet. Yet, what truly distinguishes Okada Cafe is its dedicated and friendly staff. Their warm smiles and profound knowledge of the menu ensure that you receive the best possible service during your visit. Their genuine passion for food shines through in every dish they create, promising a memorable dining experience whether you're seeking a quick lunch, a leisurely dinner, or a productive work session. So, if you're in search of a destination where outstanding espresso meets wholesome cuisine, look no further than Okada Cafe. Whether it's a shot of espresso to invigorate your day or a nourishing meal to satisfy your cravings, this cafe offers an all-encompassing culinary adventure that beckons you to savor the experience firsthand.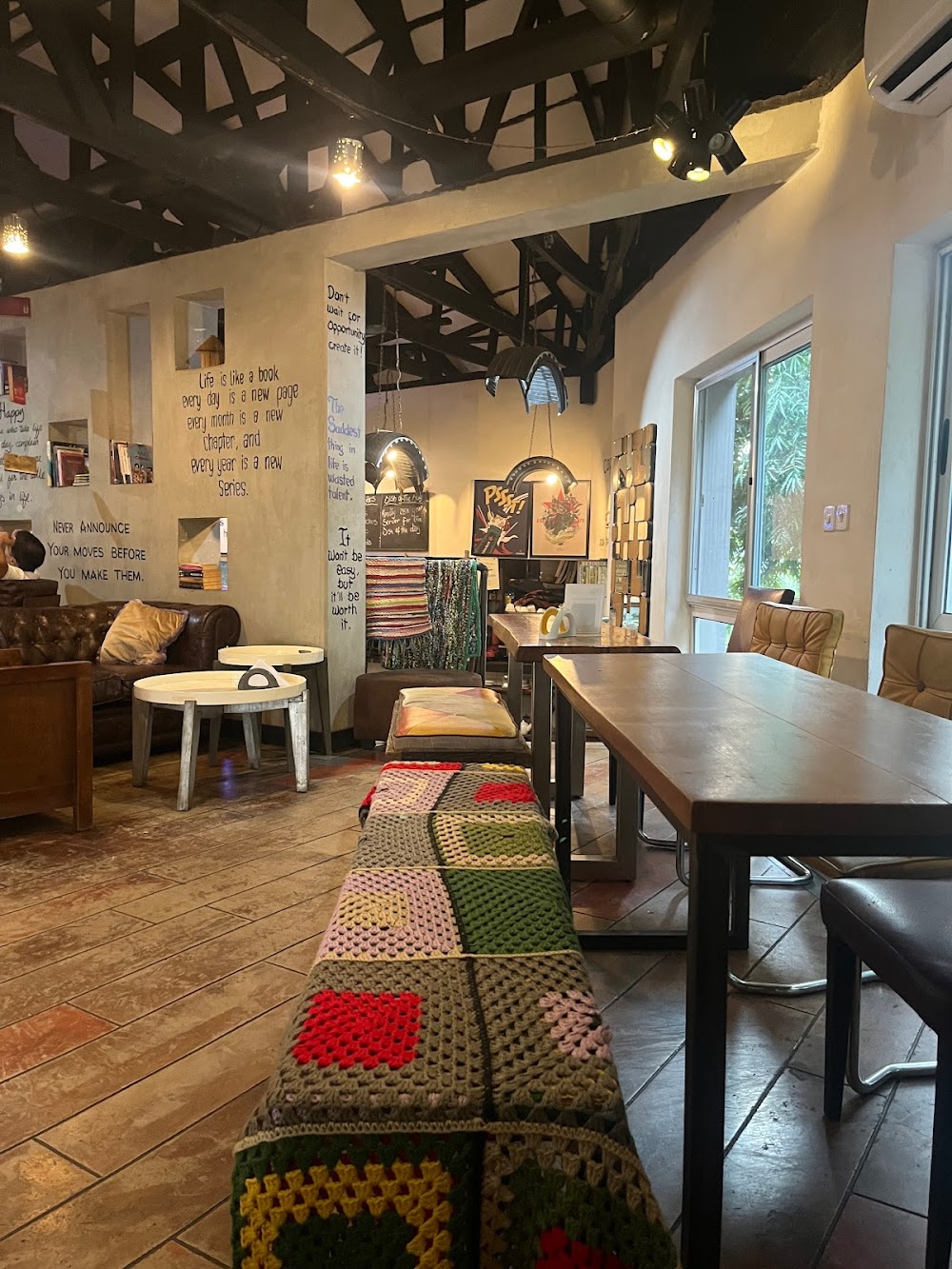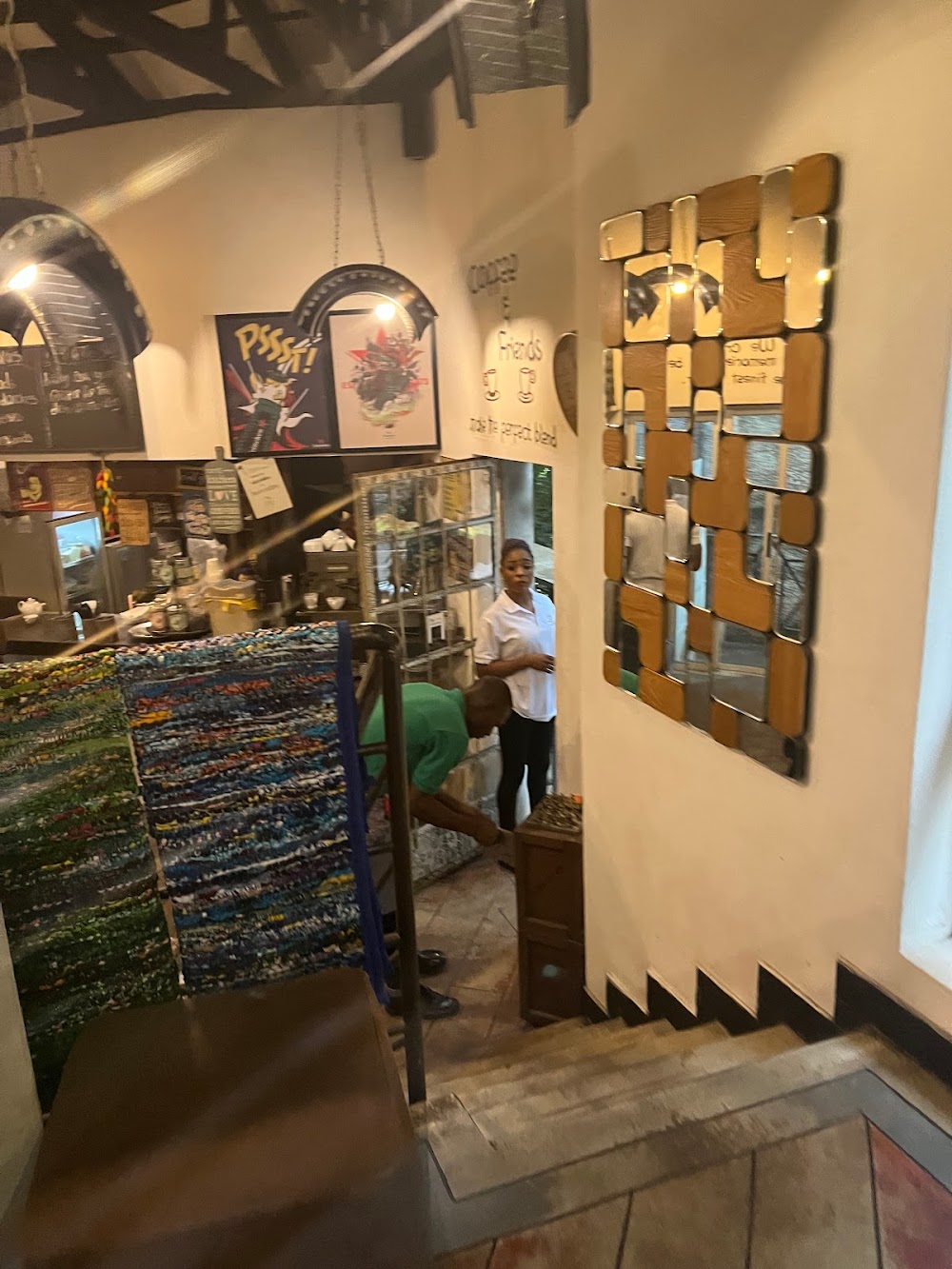 3. Café de Vie
Café de Vie in Abuja is a remarkable restaurant, offering a distinctive and delightful dining experience. It's the perfect destination for a leisurely breakfast, a satisfying lunch, or a charming dinner. What truly sets this restaurant apart is its inspiring decor and tranquil ambiance, providing the ideal backdrop for relaxation. The restaurant's walls are adorned with playful art pieces and graffiti quotes, creating a visually captivating environment. Inside, carefully crafted tables and chairs invite you to savor your meal, with coffee tables adorned with an array of captivating books for your reading pleasure. Café de Vie is renowned for its delectable breakfast options, often preferred by guests, as well as their refreshing lemonade. For lunch and dinner, you can indulge in homemade delicacies like tender chicken breast with flavorful plantains or creamy guacamole on toast. An assortment of beverages, including mimosas, tea, and water, complements the menu perfectly. Service at Café de Vie is consistently courteous and friendly, ensuring that each visit is a delightful experience. Even the ladies' bathroom is thoughtfully stocked with various amenities, exemplifying the attention to detail that defines this establishment. And for all the espresso aficionados, Café de Vie offers a delightful selection of rich and robust options. In conclusion, Café de Vie is more than just a restaurant; it's an escape into a unique and enchanting world. Whether you're planning a casual gathering or seeking a serene solo dining experience, Café de Vie invites you to immerse yourself in its captivating ambiance. Come and experience the magic of Café de Vie today, where an inviting cup of espresso awaits alongside an unforgettable culinary journey.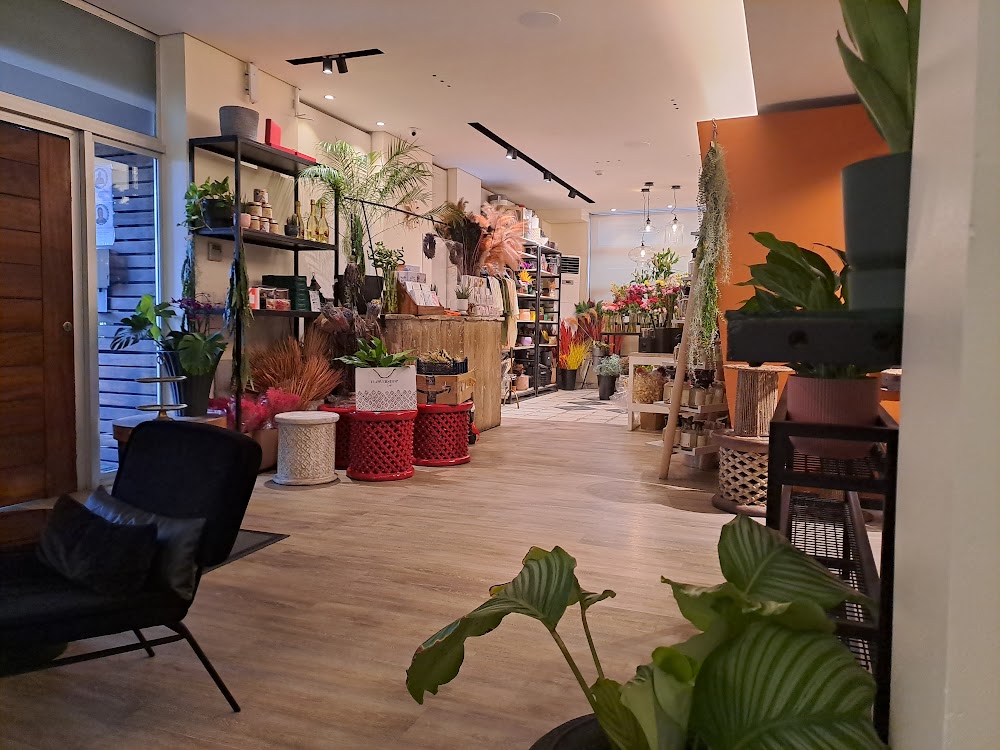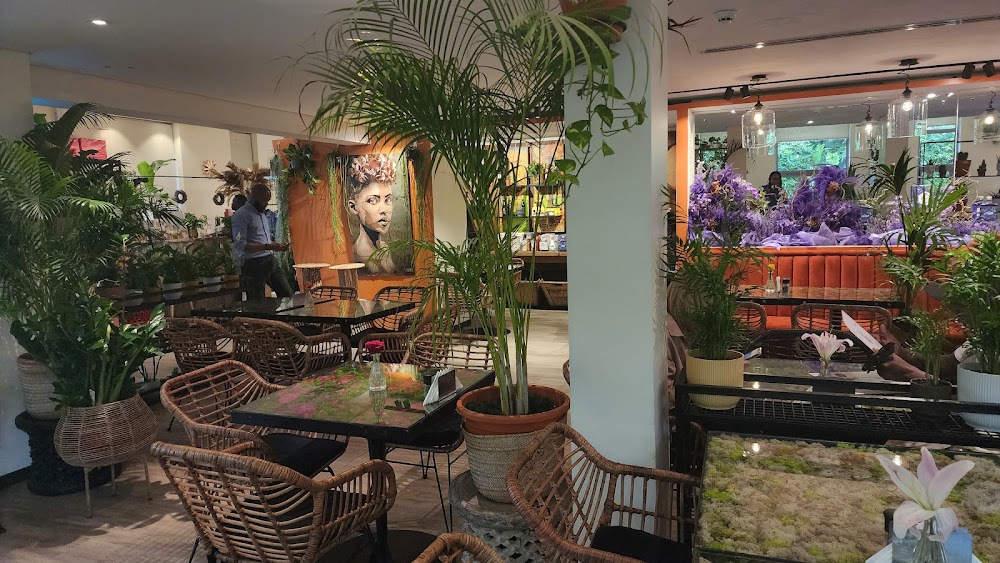 4. Flowershop Cafe
Flowershop Cafe, situated in the vibrant heart of Lagos, is an extraordinary restaurant that seamlessly blends captivating ambiance with a delectable menu. From the moment you step inside, you'll be enchanted by the carefully curated decor, offering a visually pleasing setting that's perfect for photos and simply exudes aesthetic charm. Yet, Flowershop Cafe is not just a feast for the eyes; it's a culinary haven boasting a diverse menu that caters to all palates, featuring tempting options such as Nutella-filled French toast, fluffy pancakes, hearty English breakfasts, and more. What truly distinguishes this cafe is its commitment to perfection, from the rich, velvety espresso to the freshly squeezed juices. The waitstaff, known for their friendliness and attentiveness, ensures that your dining experience is nothing short of exceptional. Adding to the convenience, Flowershop Cafe provides valet parking, making your arrival hassle-free. And when it comes to pricing, you'll be pleasantly surprised to find it quite reasonable, with an estimated cost of around 30k for two people, beverages included. So, if you're on the lookout for not only a delectable meal but also an exceptional espresso offering, Flowershop Cafe should be your destination of choice. Whether you're planning a romantic breakfast or dinner, this cafe guarantees a delightful dining journey complemented by outstanding service and a wealth of flavors.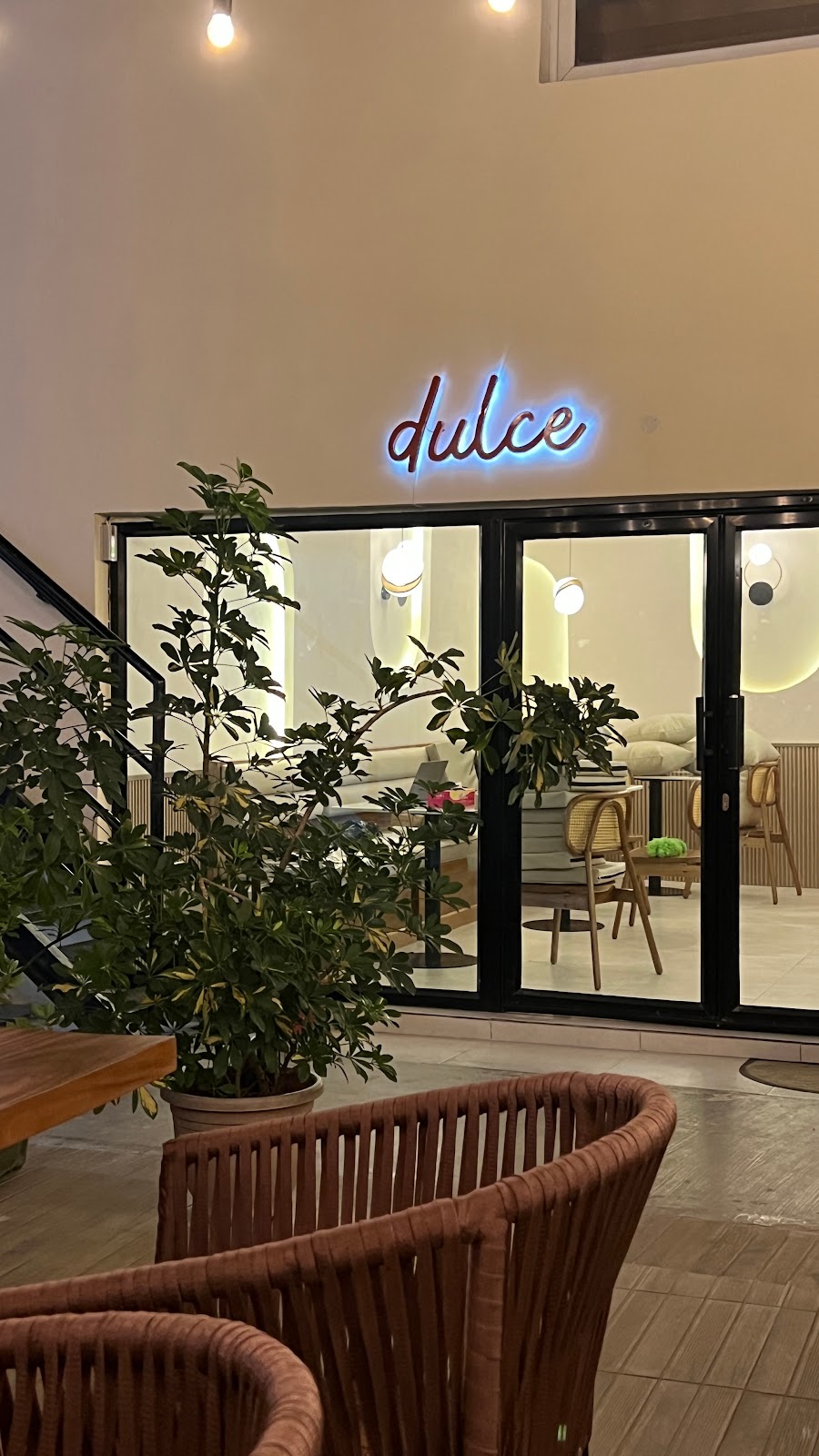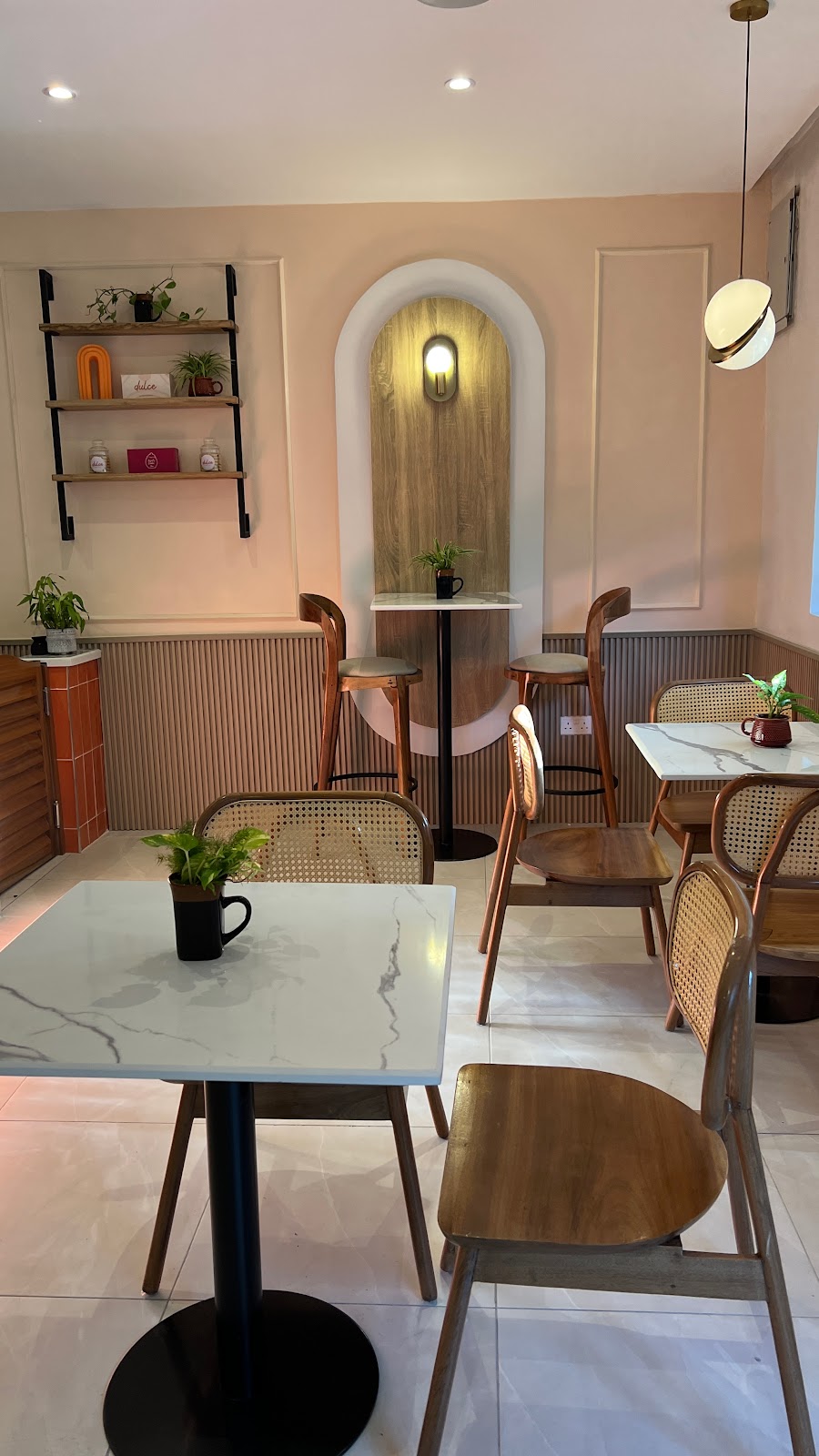 5. Dulce Café
Situated in the heart of Ikoyi, Dulce Cafe & Bakery promises a delightful experience that transcends the ordinary. Boasting a contemporary yet inviting ambiance, this cafe is the ultimate destination for those in search of a perfect blend of rich espresso and freshly baked delights. From artisan breads to tantalizing cookies, muffins, and more, their menu is a treasure trove of culinary pleasures. The outdoor seating area, perfect for leisurely gatherings with friends or productive business meetings, offers a serene oasis away from the bustling street. Gentle fans maintain a cool atmosphere, ensuring a tranquil experience that complements the flavorful offerings. What sets Dulce Cafe & Bakery apart is not only the quality of their food but also the genuine warmth of the owners and the attentive staff. Each bite is a testament to their pride in their craft. Here, you'll discover an espresso offering that ranks among the finest in Ikoyi, making it the perfect start to your day or a delightful pick-me-up whenever needed. Dulce Cafe & Bakery caters to every taste and occasion, whether you're in search of a cozy Sunday afternoon retreat or a quick, satisfying bite on the go. The superior quality of their food shines through, and each dish is a taste sensation. So, if you're yearning for a place to unwind, relish a delectable meal, and create cherished memories with friends, look no further than Dulce Cafe & Bakery. With its exceptional espresso, welcoming ambiance, and attentive service, it's poised to become your favorite go-to spot in Ikoyi, where every visit is a culinary adventure.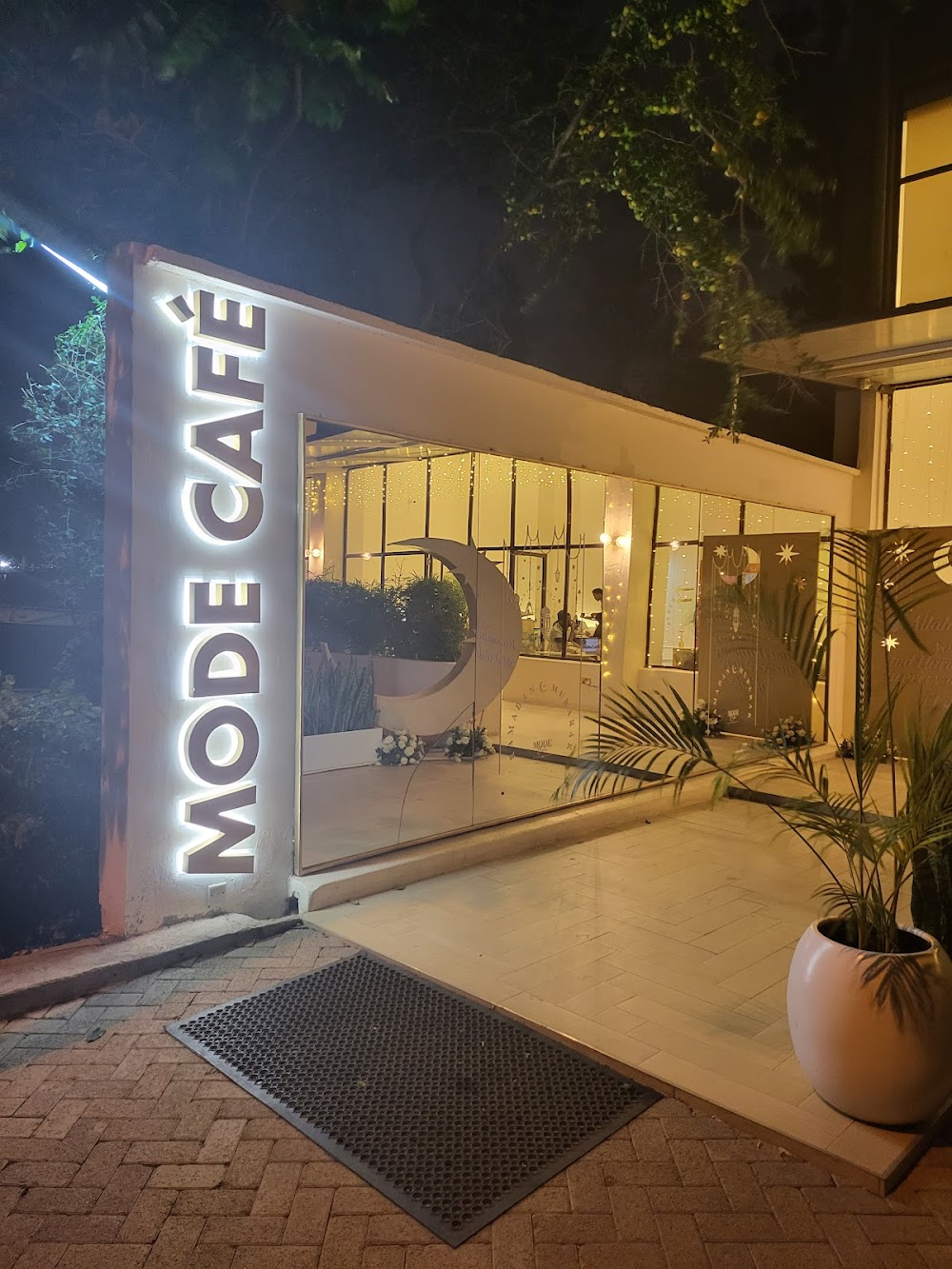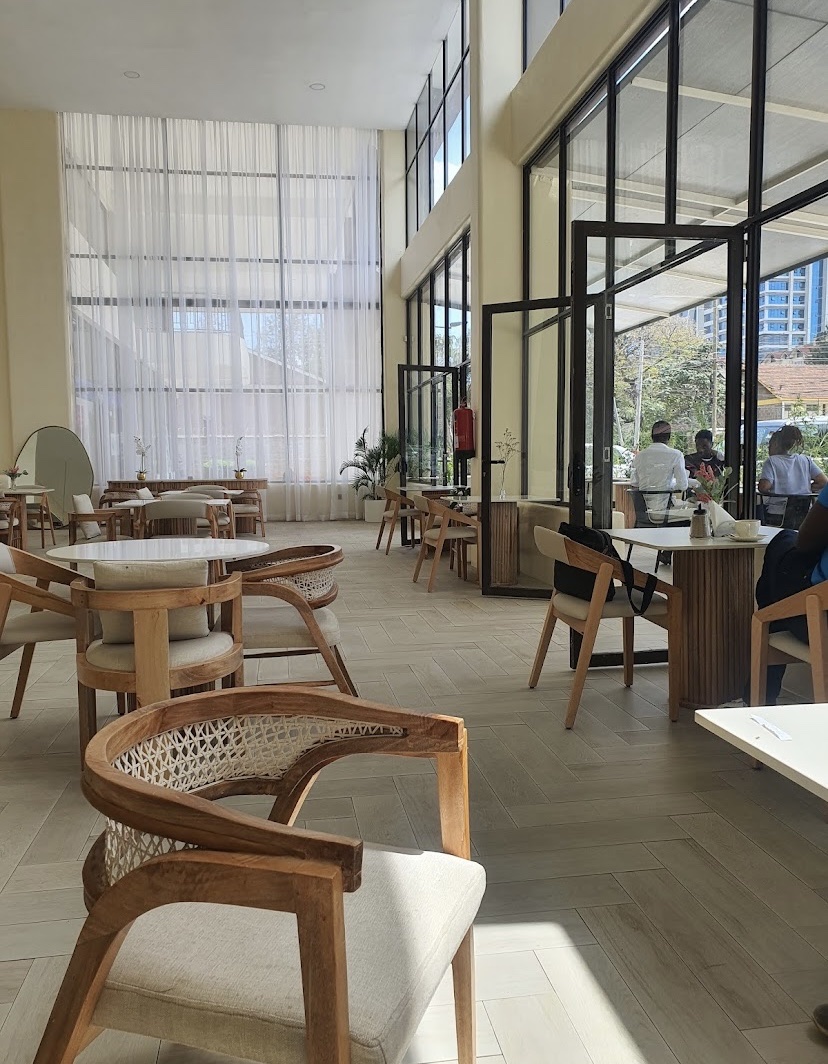 6. Mode Cafe
Nestled in Nairobi, Mode Cafe is not just a restaurant; it's a versatile destination tailor-made for various occasions. Whether you're planning a family outing, a romantic rendezvous, or a quick caffeine fix, Mode Cafe is the ultimate choice. Its minimalist ambiance exudes tranquility, and its thoughtfully curated menu caters to all tastes. While Mode Cafe serves up an array of delectable dishes, it's their espresso offerings that truly shine. Start your day with a must-try breakfast, featuring fluffy pancakes that melt in your mouth, or indulge in the zest of flavorful fish tacos. For those seeking a taste of tradition, the chicken burger and crispy fries are unbeatable. What sets Mode Cafe apart is the commitment to freshness. Every dish is crafted with care, ensuring a burst of flavors with each bite. The service is second to none, with a friendly and attentive staff going the extra mile to make your experience truly memorable. First-time visitors are in for a delightful surprise, as the cafe offers complimentary fresh fruit, a welcoming touch that leaves a lasting impression. Whether you're working remotely or simply need a break, Mode Cafe provides a reliable Wi-Fi connection and impeccably maintained washrooms. But it's not just about the food; the drinks here are exceptional. From their house coffee, sure to satisfy your espresso cravings, to refreshing options like kiwi lemonade, Mode Cafe has your beverage needs covered. Don't miss out on their enticing mocktails, such as the Ombre passion fruit and Peach delight. In conclusion, Mode Cafe promises an exceptional dining experience. With an enticing espresso selection, delicious food, refreshing drinks, and a welcoming ambiance, we highly recommend this restaurant for your next outing. Whether you're seeking a shot of espresso or a full dining experience, Mode Cafe has it all, making it a must-visit destination in Nairobi.
Conclusion
In this quest for the perfect espresso experience, we've explored the "Top 6 Restaurants to Savor a Powerful Cup of Espresso." From the rich and robust flavors to the cozy and inviting atmospheres, these establishments have proven themselves as exceptional destinations for coffee enthusiasts and gastronomes alike. Whether you're seeking a quick caffeine fix, a tranquil spot to work, or a delightful dining experience, these top espresso-serving restaurants have something to offer. So, next time you're in search of that perfect cup of espresso, consider this guide as your passport to a world of bold flavors and aromatic delights. Embark on your own espresso adventure and savor the warmth and invigorating taste that these top-notch restaurants have to offer.
Are you convinced enough to try a cup of espresso?
YOU MAY LIKE THIS