Lagos is a bustling, energetic city with a vibrant food scene that reflects its diverse cultural influences. The Coffee Shops and Cafés in Lagos are not just places to grab a cup of Java – they are destinations in their own right. We've put together this list of the top 6 must-visit coffee shops and cafés in Lagos, covering a wide range of cuisines, ambiance, price points, and unique features. Read on to discover the gems hidden throughout this exciting city.
6 must-visit Coffee Shops and Cafés in Lagos
1. Top Beans Coffee and More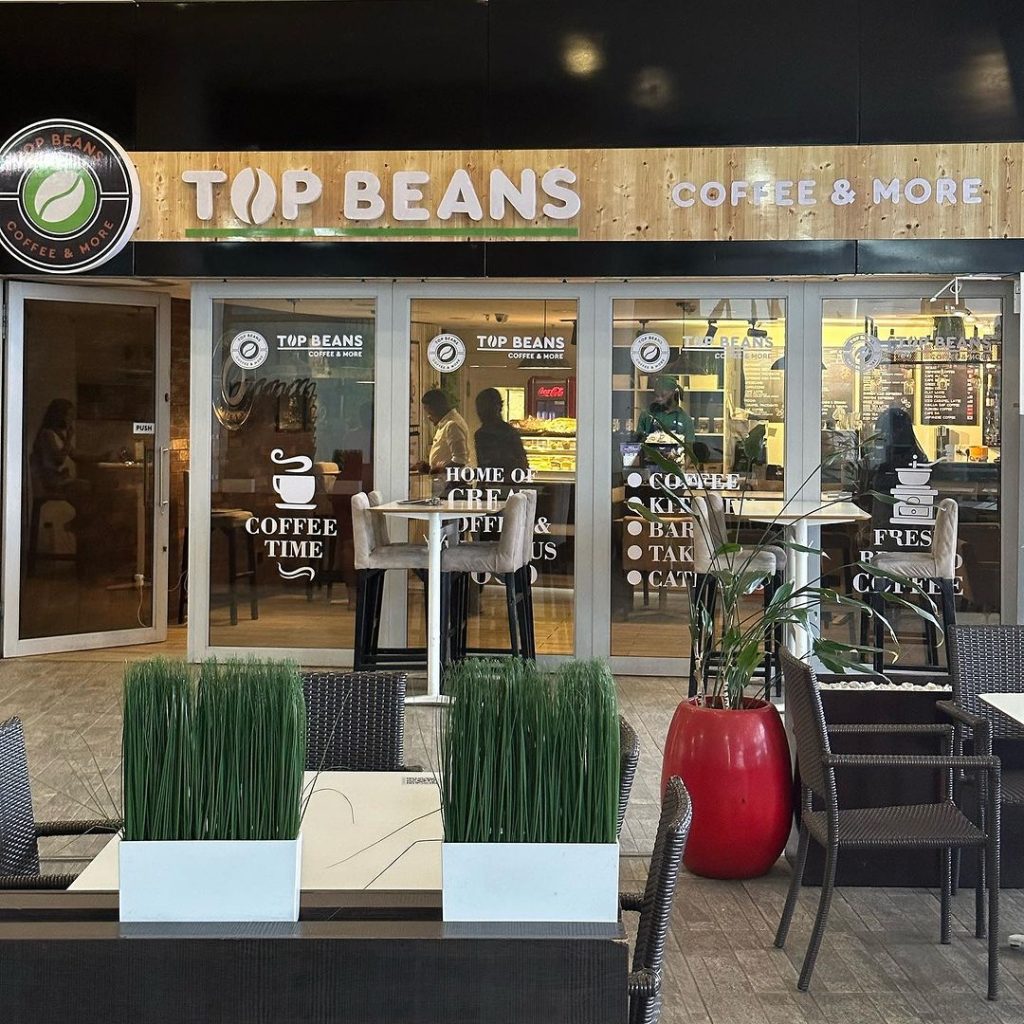 Top Beans Coffee and More is a favorite among locals for its warm atmosphere and extensive menu. With a focus on delivering top-quality coffee, you'll find options to suit any taste, from classic espresso to a rich and creamy cappuccino. Insider tip: Don't miss their delightful range of pastries – JAPANESE CHEESECAKE is a particular standout.
2. Vestar Coffee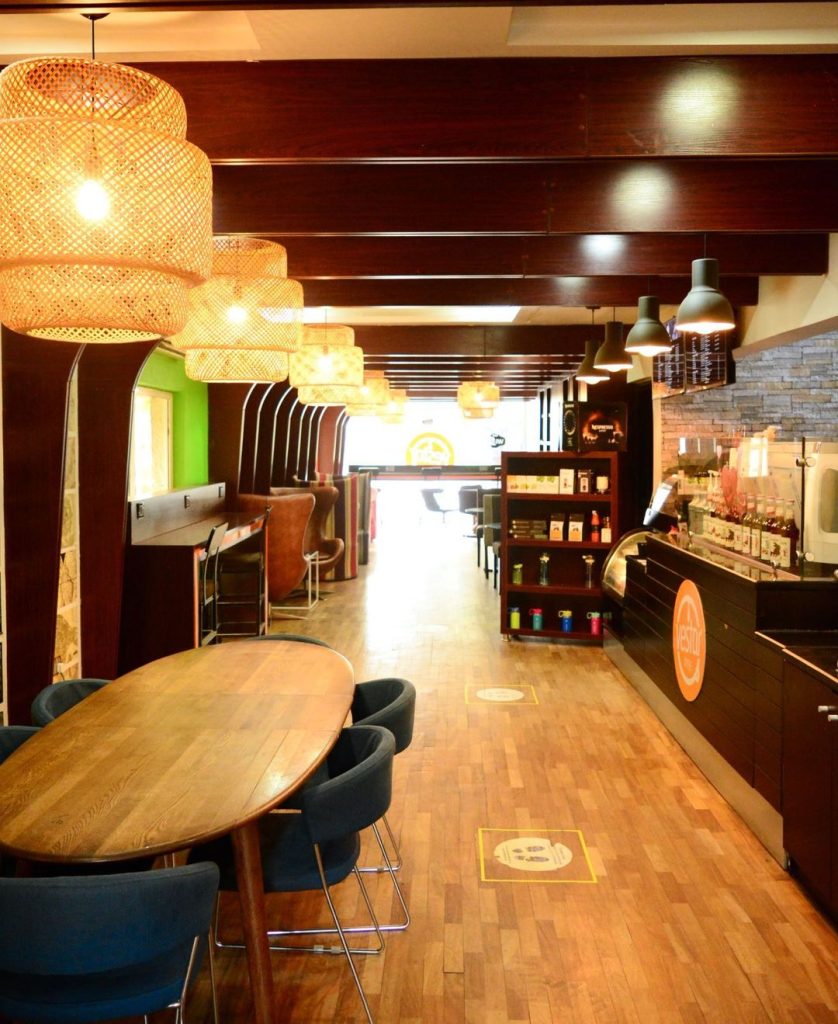 With its minimalist modern decor and premium quality coffees, Vestar Coffee is the epitome of sophistication and style. This coffee house prides itself on offering handcrafted, small-batch coffee made from beans sourced from various regions around the world. Don't be afraid to ask the knowledgeable baristas for recommendations – they're always more than happy to help you find your perfect cup.
3. Art Cafe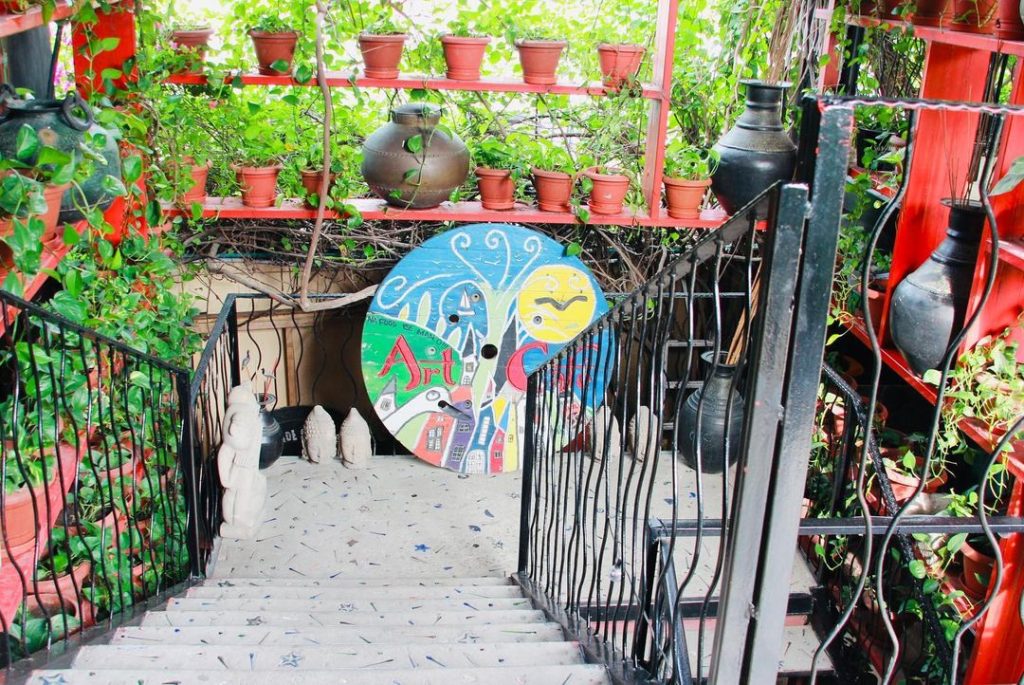 Situated on a tranquil street at Victoria Island, The Art Café resides within a striking two-story edifice. This captivating establishment not only houses the cafe, but also encompasses a Home Deco shop, a comprehensive art gallery, and a serene dance and yoga studio at its rear. The proprietor of this multifaceted haven not only manages the cafe but also fulfills the role of an art agent, infusing her impeccable taste into the cafe's elegant decor.
A delightful blend of artsy and trendy elements characterizes the cafe's theme, showcasing an array of charming embellishments and captivating art pieces on prominent display.
Indulge in a delightful experience of breakfast, brunch, or lunch at this inviting Café, where you can savor robust coffee, organic teas, freshly squeezed juices, and a delectable assortment of baked goods and sandwiches. The Cafe's allure extends to a diverse crowd, with young individuals engrossed in work on their laptops, and expats engaging in coffee conversations.
Notably, this charming Cafe is exceptionally welcoming to families with children, offering engaging activities like face painting and a joyful play area to keep the little ones entertained and happy.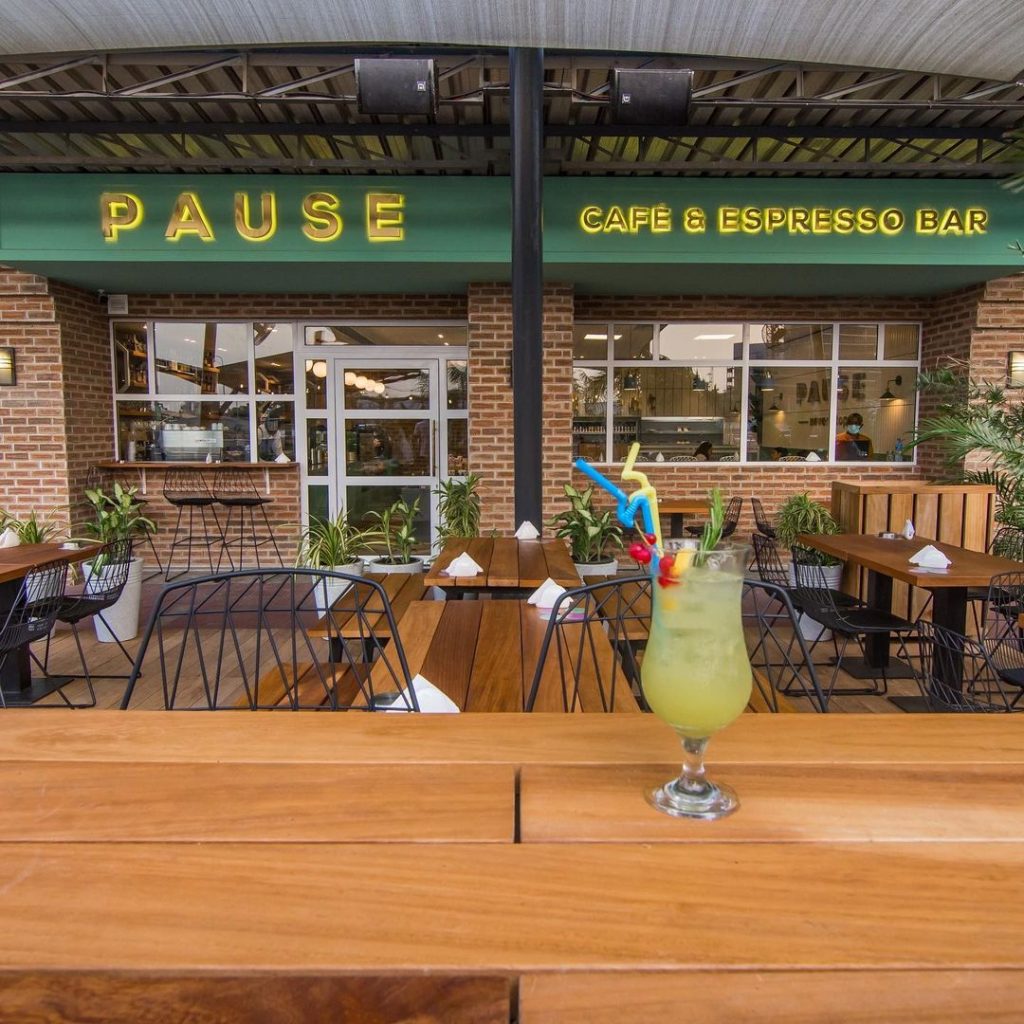 Welcome to Pause, your friendly neighborhood cafe, where you can relish a delightful array of coffee, drinks, sandwiches, and more amidst a picturesque outdoor setting.
Pause is the ideal destination for a delightful lunch date, catching up with friends, conducting business meetings, enjoying cozy coffee dates, or simply embracing a relaxed and casual outing.
This establishment is a harmonious fusion of a vibrant café, a delightful restaurant, and an enticing night-time hang-out spot. Its versatile menu boasts a wide array of options, including mouthwatering sandwiches, delectable pizzas, sumptuous brunch dishes, and light, flavorful bites.
For those seeking refreshing beverages, they offer a delightful assortment of mocktails and cocktails to tantalize your taste buds. And don't forget to treat yourself to their luscious selection of cakes and cookies, adding the perfect finishing touch to your dining experience. Step into the enchanting ambiance of Pause, featuring a garden-themed outdoor space that adds a touch of tranquility and charm to your dining experience.
5. Cafeteria Nigeria
Step into Cafeteria Nigeria, an inviting American Café and Restaurant celebrated for its incredibly scrumptious Pancakes, French Toasts, Sandwiches, and the delightful Bubble Tea drinks, available throughout the day.
Immerse yourself in the essence of the Chi-town lifestyle as you savor the delectable offerings, complemented by heartwarming vibes that resonate through the charming scenery. At Cafeteria Nigeria, an unforgettable culinary experience awaits you, promising a delightful blend of flavors and ambiance.
6. MyYa's Cafe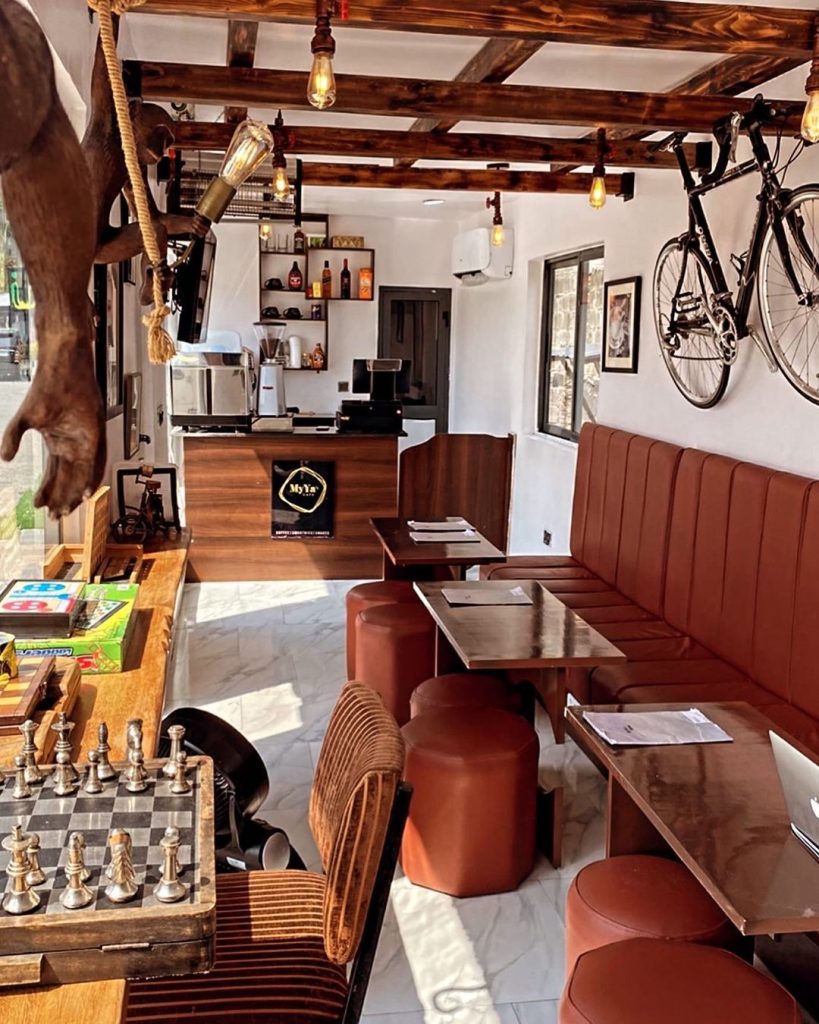 A newcomer to the Lagos coffee scene, MyYa's Café is a pocket-friendly haven for coffee enthusiasts and those craving light, delectable treats. With prices below 3,000naira, you're guaranteed an exceptional experience within the beautifully adorned restaurant. The interior offers an ideal setting for serene work sessions, relaxation, and even lively night-outs or hangouts with friends, accompanied by a variety of available games to keep you entertained.
Outside, the peaceful and picturesque ambiance continues, providing the perfect backdrop for enjoyable hangouts. Don't miss the opportunity to capture stunning moments both indoors and outdoors – MyYa's Café is a photographer's dream. The interior is thoughtfully and uniquely designed, creating an alluring space that captivates and leaves a lasting impression.
Nothing beats a hot cup of freshly brewed coffee to energize your morning or help you relax after a long day. Fortunately, Lagos has plenty of options (more coffee shops and cafés in Lagos) and for all the coffee lovers out there! Whether it's an outdoor terrace for some fresh air and chit chatting with friends or a cozy nook with comfortable furniture to curl up in and read, these top six coffee shops and cafés have something for everyone. Don't forget to make your reservations ahead of time so that you can maximize your experience! With such delightful beverages and ambiance, it's no surprise these places make the list in being the best spots among locals and tourists alike – there's no other better way to explore Lagos than with tasty coffee in tow.
OTHER POSTS YOU MAY LIKE