South Africa offers a rich tapestry of culinary delights, and for families seeking both delicious cuisine and memorable experiences, the country boasts an array of exciting dining establishments. In this guide, we'll take you on a gastronomic journey through South Africa, highlighting the 7 best family-friendly restaurants that not only tantalize your taste buds but also provide an unforgettable dining adventure. From mouthwatering local flavors to international fare, these restaurants are sure to satisfy every member of the family while creating cherished moments to treasure.
7 Family-Friendly Restaurants in South Africa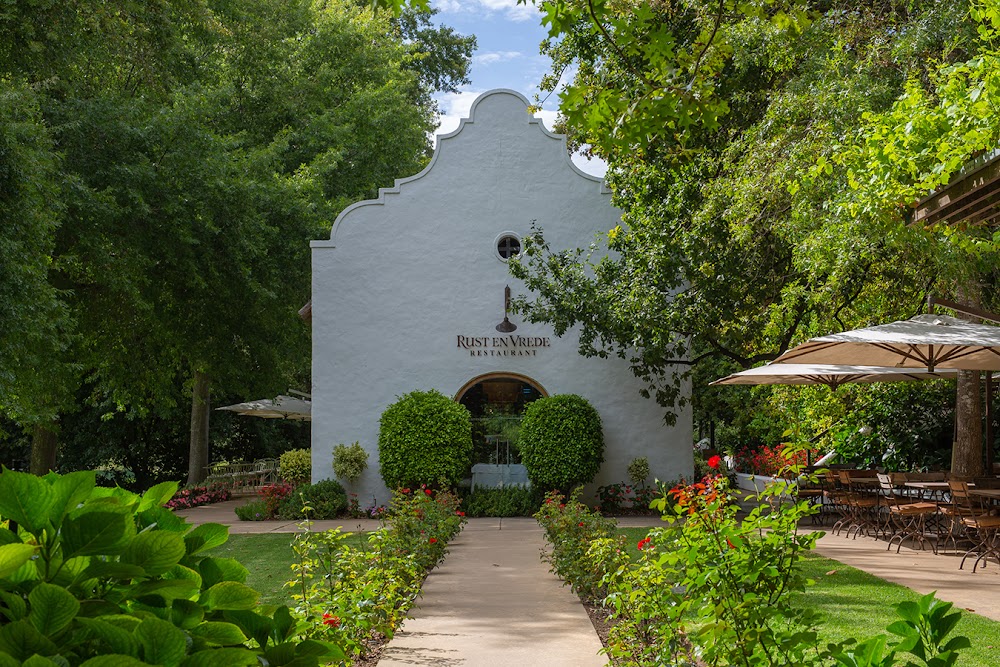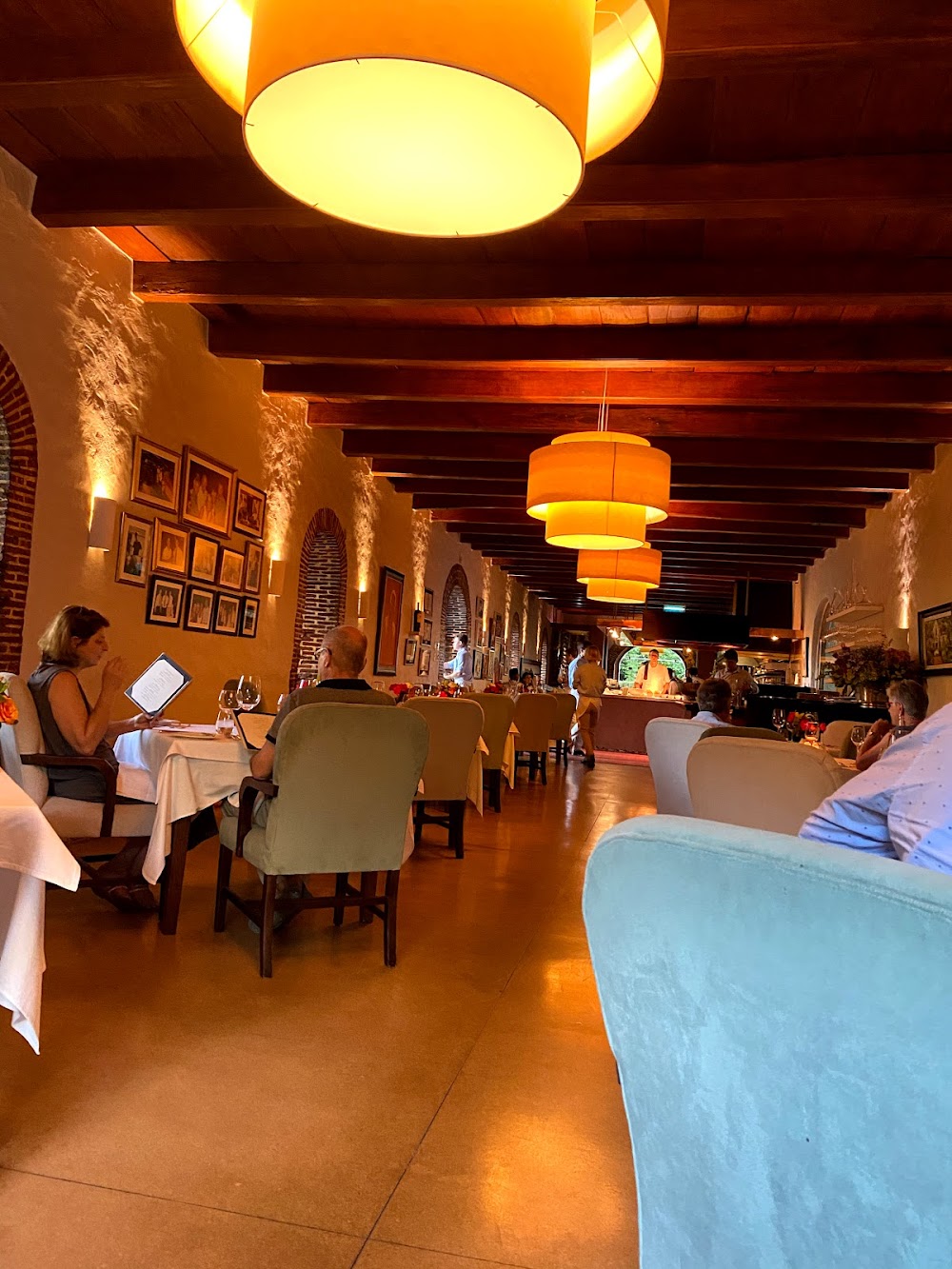 1. Rust en Vrede Restaurant
Rust en Vrede Wine Estate, situated in the picturesque Stellenbosch winelands of South Africa, unquestionably ranks among the premier destinations for an unforgettable experience. Renowned for its impressive array of world-class wines, a delectable culinary menu, welcoming staff, and a truly enchanting setting, this estate has firmly secured its place at the top of the list for discerning visitors. An absolute must-try is the Winemaker's Lunch, offering a choice between sumptuous steak and delectable salmon, thoughtfully paired with a glass of wine. It provides the perfect backdrop for a memorable afternoon spent with loved ones amidst the captivating winelands. Rust en Vrede has garnered critical acclaim for its exceptional wines, with a special emphasis on its Cabernet Sauvignon, Shiraz, Merlot, and Red Estate labels. Each bottle is a testament to meticulous craftsmanship, offering a diverse range of flavors and styles to cater to every palate. For those seeking an elevated wine experience, the estate proudly presents a premium selection of wines that promise an unforgettable tasting journey. The warm and attentive staff at Rust en Vrede consistently go the extra mile to ensure every guest feels at home. The estate's enchanting ambiance, set against the backdrop of lush gardens and awe-inspiring views of the Stellenbosch valley, further enhances the overall experience. If you're in search of a refined dining experience paired with exceptional wines, Rust en Vrede Wine Estate is your ultimate destination. Secure your table now to embark on an extraordinary gastronomic adventure.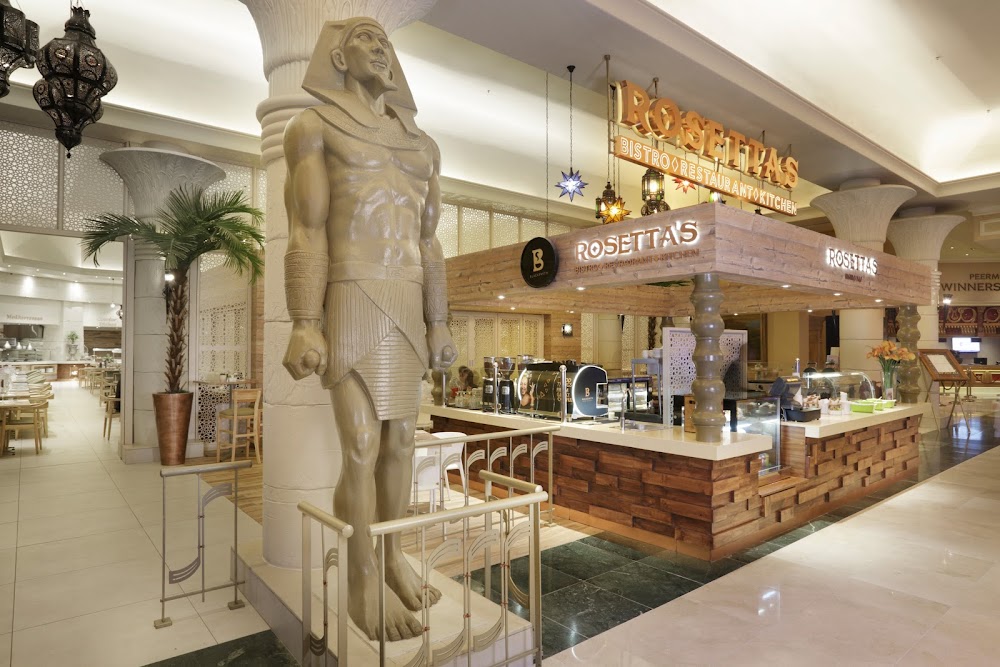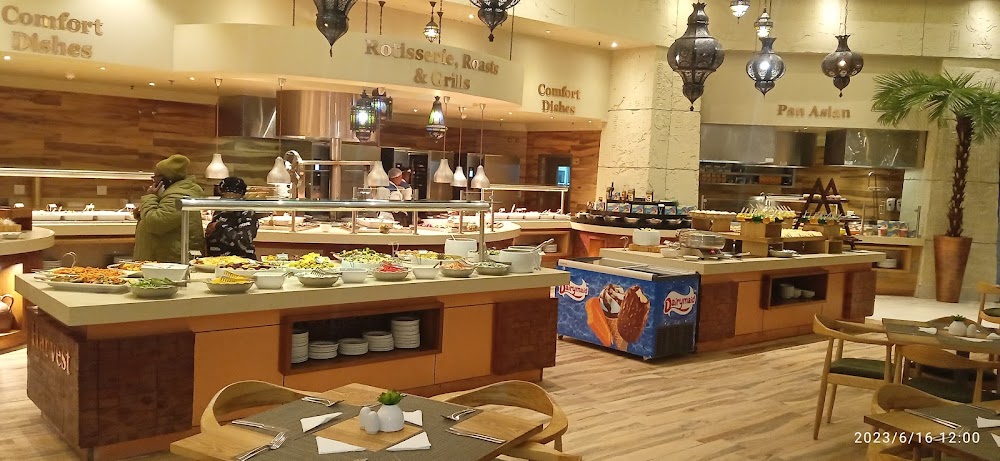 2. Rosetta's Bistro
Rosetta's Bistro, nestled within the opulent Emperors Palace and conveniently located near Kempton Park, Johannesburg, promises an unforgettable dining sojourn. The restaurant exudes a truly remarkable ambiance, featuring modern and chic décor that combines with comfortable, inviting seating arrangements. Whether you're planning an intimate dinner, a family get-together, or a celebration with friends, Rosetta's Bistro offers the ideal setting. Renowned for its remarkable buffet selection, the restaurant boasts a diverse array of dishes from around the world. Notably, the Pan-Asian section is a crowd-pleaser, tantalizing taste buds with an exquisite fusion of flavors. Fresh, quality ingredients are the cornerstone of their delectable pizzas, while their salads consistently maintain a crisp and delightful appeal. Complementing the culinary journey is a selection of complimentary wines. The affable and accommodating staff at Rosetta's Bistro consistently go the extra mile to ensure a pleasant dining experience. The commitment to quality extends to both the food and service, reflecting the restaurant's unwavering dedication to excellence. Rosetta's Bistro, an exceptional choice for any occasion, caters to all, whether you seek a romantic evening, a family gathering, or a lively night out with friends. With its delectable cuisine, inviting ambiance, and hospitable team, it's no wonder that Rosetta's Bistro holds a special place in the hearts of diners in Kempton Park.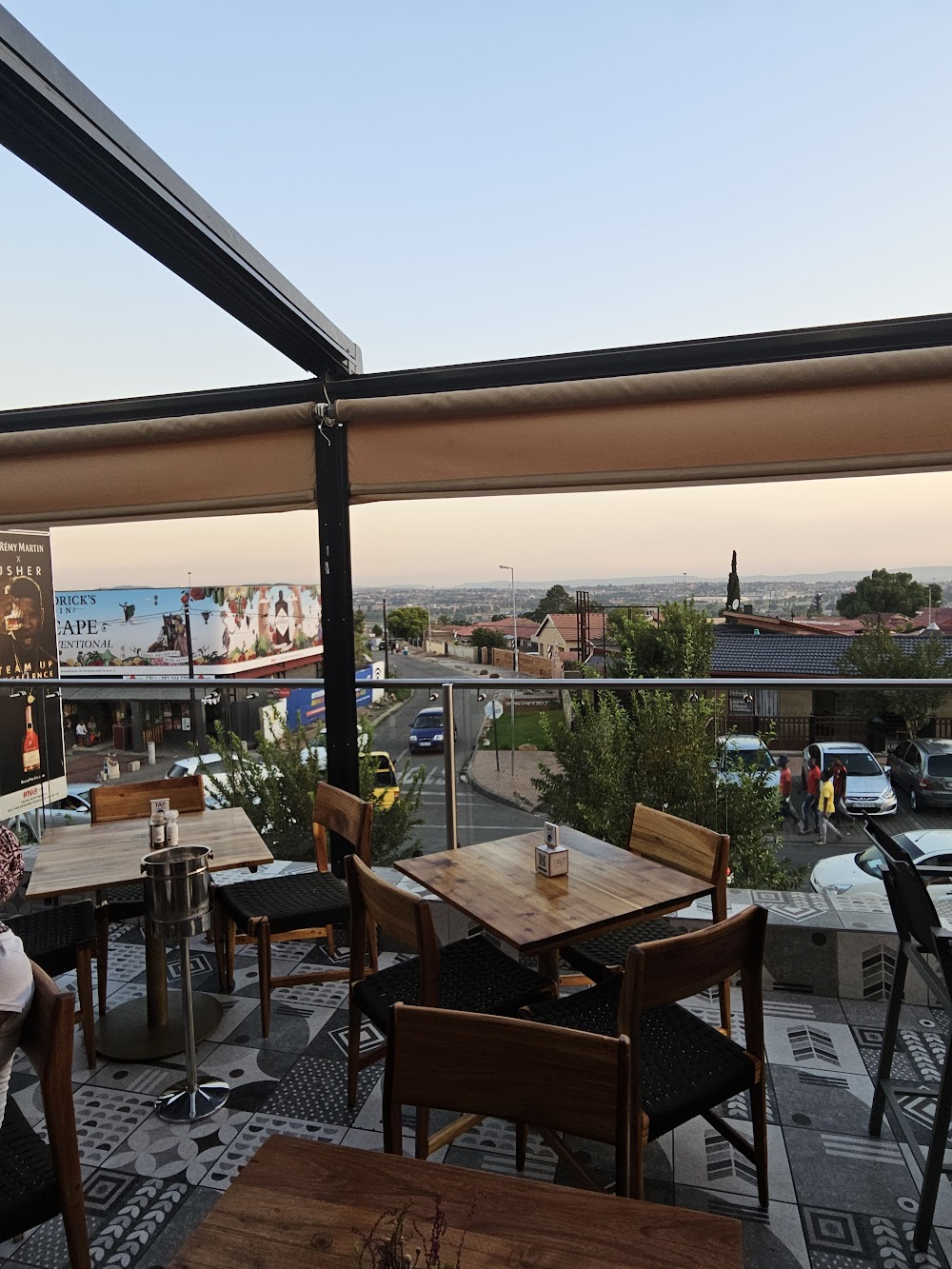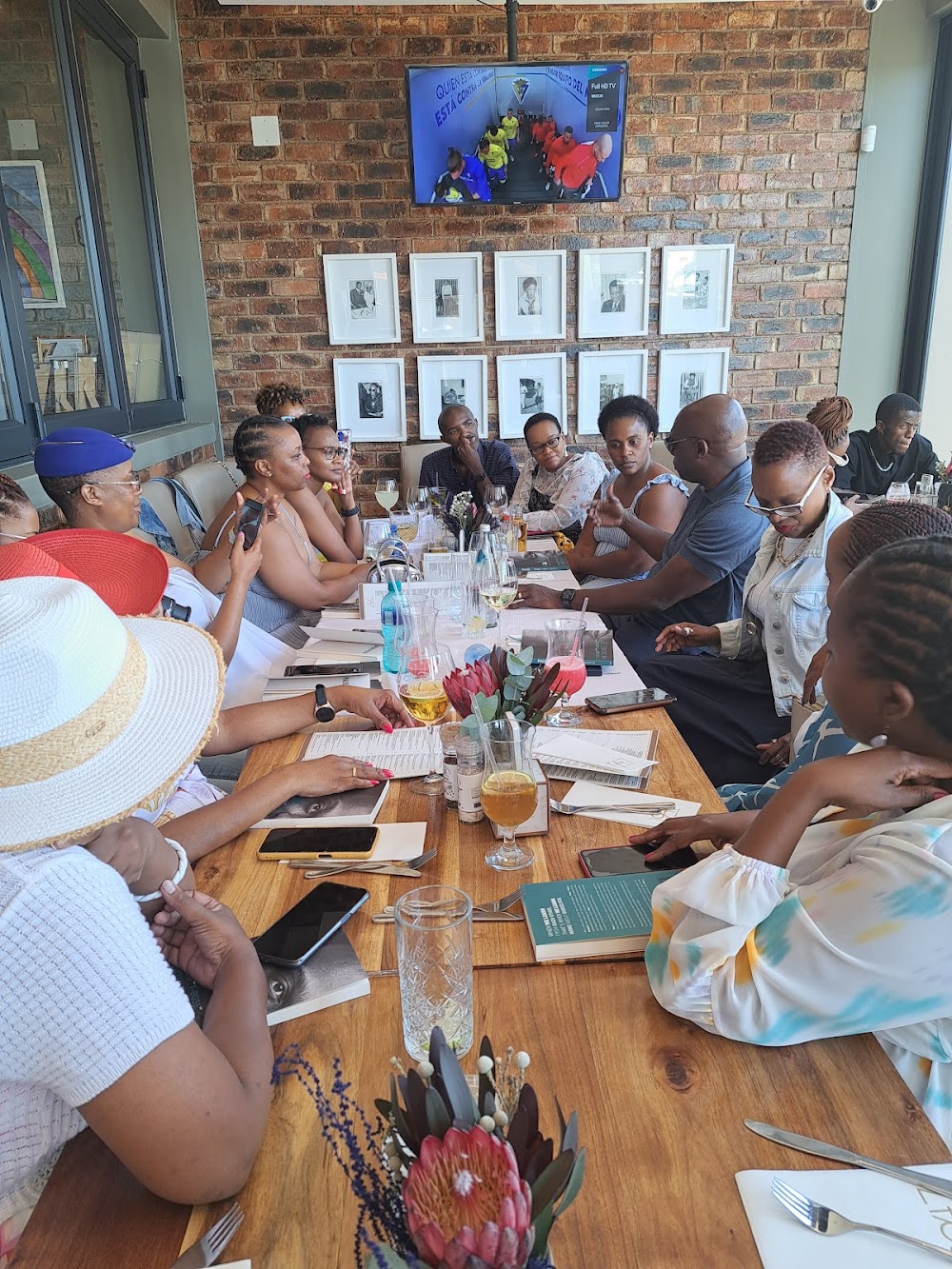 3. 1947 on Vilakazi Street
Located in the heart of Soweto, 1947 on Vilakazi Street offers a dining experience like no other. From the moment you step inside, you'll encounter a sophisticated and welcoming atmosphere that immediately puts you at ease. The restaurant's interior design seamlessly blends modernity with coziness, while the vibrant ambiance and friendly staff create a sense of belonging. The menu is a culinary journey in itself, offering a wide variety of delicious options ranging from classic South African dishes to international favorites. Each dish is crafted using fresh ingredients and served in generous portions, ensuring there's something to satisfy every palate. The salmon, in particular, stands out for its juicy and flavorful preparation, presented with an elegant touch. Service at 1947 on Vilakazi is nothing short of outstanding. The knowledgeable and attentive staff goes the extra mile to ensure your dining experience is nothing less than perfect. They even offer reservations, allowing you to secure the best table with an incredible view. In summary, 1947 on Vilakazi is an exceptional restaurant known for its top-notch cuisine and service. Whether you're seeking a romantic dinner, a family gathering, or a night out with friends, this establishment is the ideal choice. Book your table today and discover why 1947 on Vilakazi Street is rapidly becoming one of Johannesburg's most sought-after dining destinations.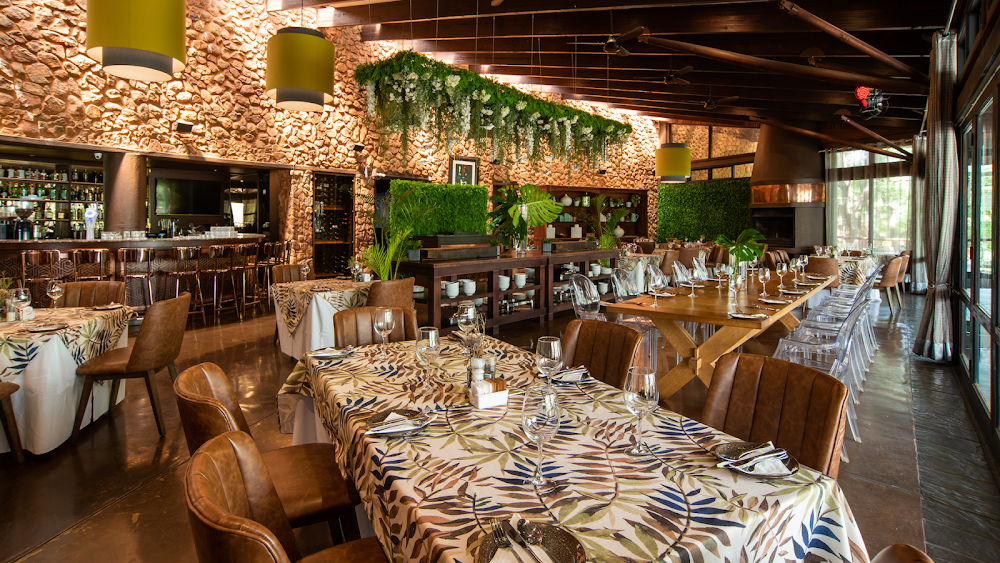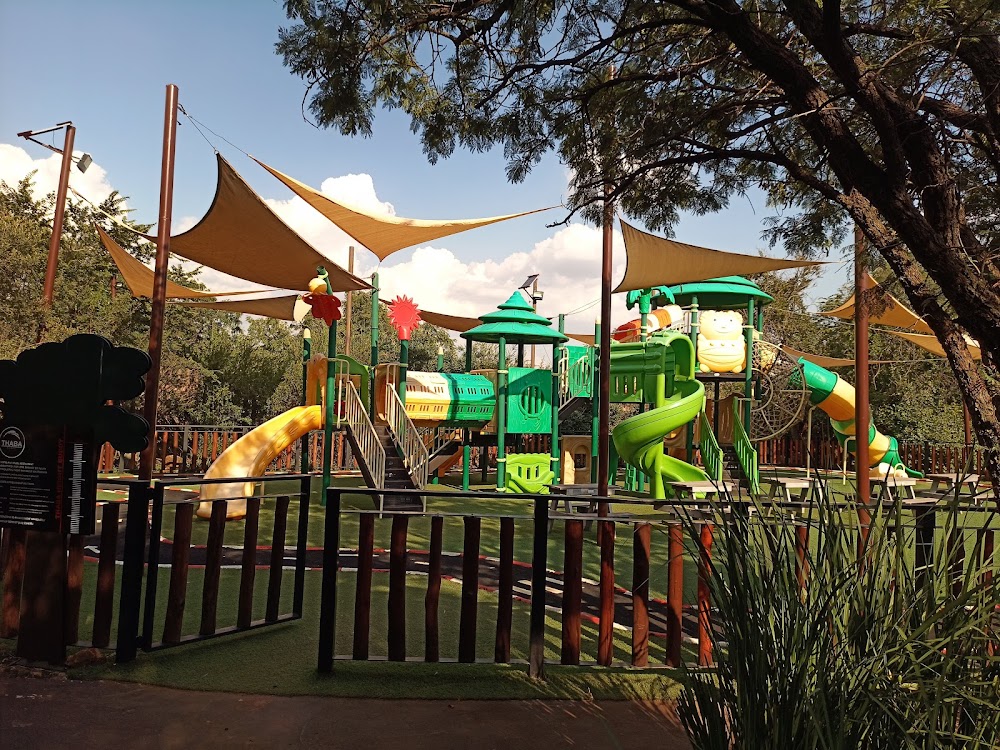 4. Kraal Restaurant
In the heart of Johannesburg, South Africa, you'll find Kraal Restaurant, an upscale dining establishment that promises a truly unique and unforgettable experience. Surrounded by the beauty of nature, this restaurant offers a tranquil and serene atmosphere, making it the perfect choice for intimate dinners, group celebrations, and family breakfasts. The menu at Kraal Restaurant is a culinary delight, featuring a wide variety of delicious dishes. From delectable pancakes and flavorful omelettes to fresh fruits and sizzling entrees, there's something to satisfy every palate. The dishes are prepared with only the freshest, high-quality ingredients, and the portions are generous, all at reasonable prices. One of the standout features of Kraal Restaurant is its excellent play area for kids, complete with a range of activities to keep them entertained while you dine. The attentive staff is always on hand to ensure the safety and enjoyment of your children. Customers rave about their experiences at Kraal Restaurant, praising not only the delicious food but also the attentive service and the peaceful atmosphere. Adding to its unique charm, the restaurant boasts a distinctive sun dial, which has garnered its share of admiration. Whether you're dining with family, friends, or that special someone, Kraal Restaurant guarantees an unforgettable dining experience in a beautiful setting.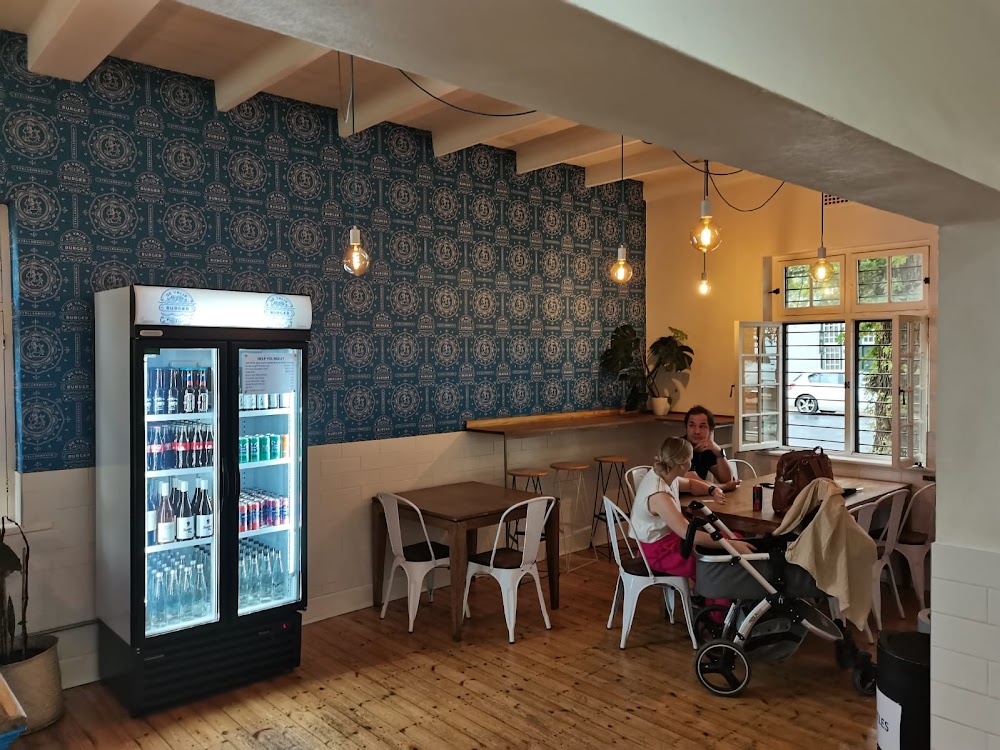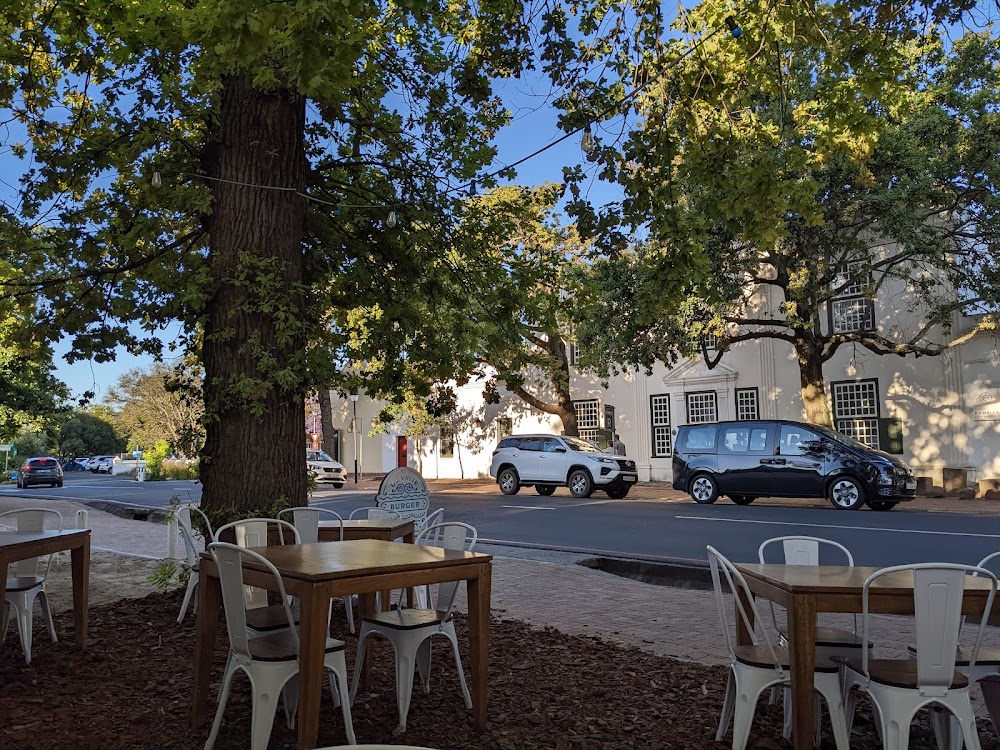 5. De Vrije Burger
De Vrije Burger, centrally located in the heart of Stellenbosch, South Africa, is an inviting haven that welcomes both local residents and visitors alike to partake in a truly family-friendly dining experience. With an illustrious reputation built on crafting delectable burgers, this establishment consistently delights diners with its commitment to using the freshest ingredients, prepared to perfection, ensuring each bite is a flavor-packed sensation. However, what truly sets De Vrije Burger apart on the family-friendly spectrum is its ability to cater to the needs and desires of guests of all ages. The restaurant's menu, while featuring an array of mouthwatering burgers, also boasts a diverse selection of options that cater to even the pickiest of young palates. From deliciously crispy, seasoned chips that are a hit among the little ones to savory vegetarian and vegan alternatives, De Vrije Burger goes the extra mile to ensure that every family member leaves the table with a smile. In its commitment to sustainability, De Vrije Burger takes an innovative approach by serving its delectable fare in cardboard boxes. Not only does this eco-conscious choice reduce waste and environmental impact, but it also adds a delightful touch to the overall dining experience. Families can savor their meals with the knowledge that they're contributing to a more sustainable future for all. As an added bonus, every guest at De Vrije Burger receives a complimentary ice cream token with each purchase, transforming a simple meal into a memorable occasion that children, in particular, are bound to treasure. The sweet finale to your dining adventure is a testament to the restaurant's dedication to ensuring that every moment spent within its welcoming walls is special. The welcoming and attentive staff at De Vrije Burger further elevate the family-friendly atmosphere, making sure that each visit is not merely about satisfying hunger but creating cherished memories with loved ones. Their helpfulness and warm hospitality turn dining into an event to look forward to, whether it's a casual family gathering, a special celebration, or just an evening out with that special someone. In conclusion, De Vrije Burger embodies the essence of a family-friendly dining destination, where delicious food, sustainability, and friendly service converge to provide an exceptional culinary adventure for visitors of all ages. It's more than a restaurant; it's a place where families come together to share not just a meal but also the joy of togetherness. So, the next time you're in Stellenbosch, make sure to immerse yourself in the welcoming embrace of De Vrije Burger for an unforgettable family dining experience that will leave you longing to return.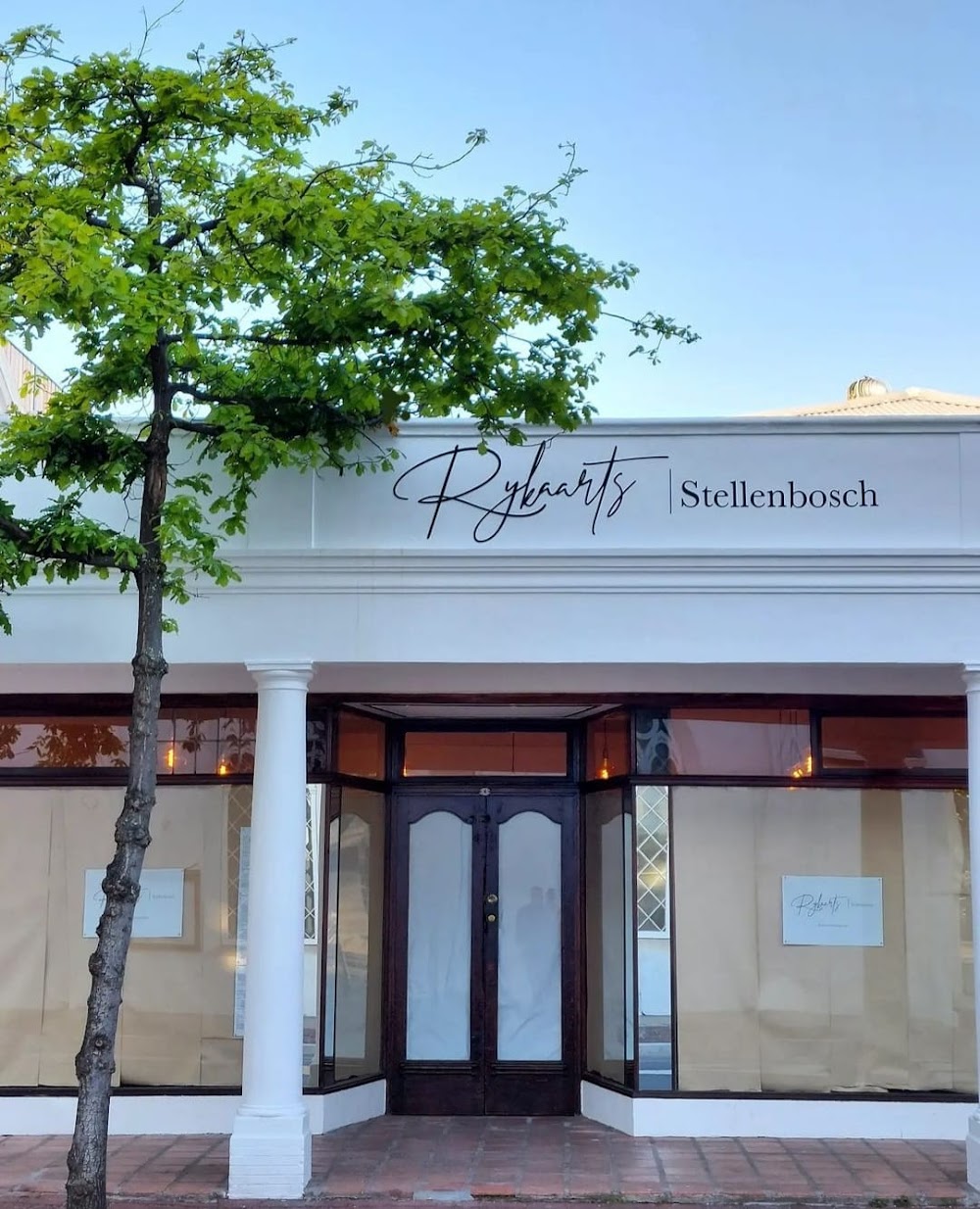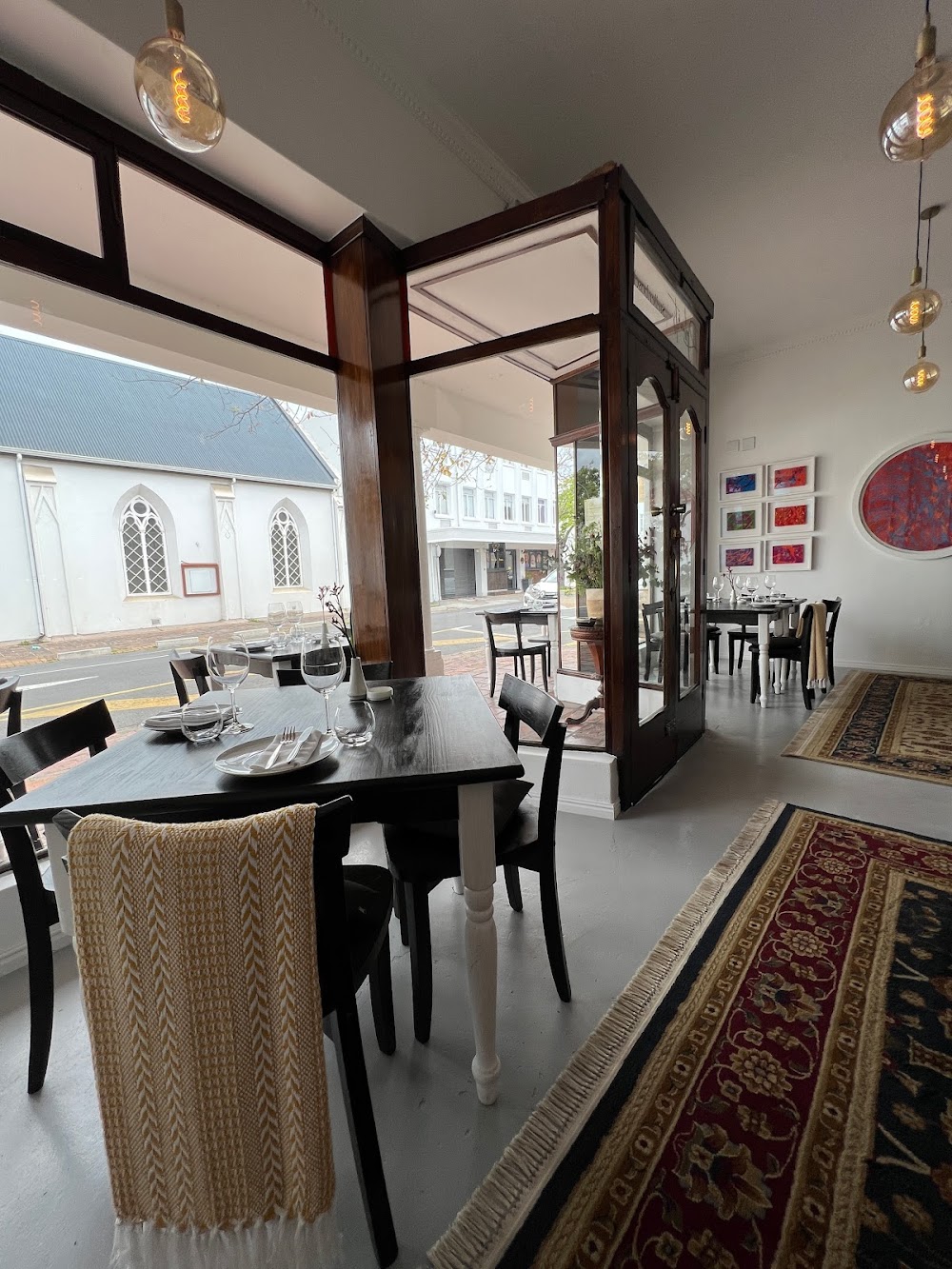 6. Rykaart's | Stellenbosch
In the heart of Stellenbosch, South Africa, Rykaart's promises an exceptional family-friendly dining experience that transcends the ordinary. From the moment you step through its doors, this intimate, family-run establishment envelops you in a warm and inviting embrace, complemented by captivating artwork that sets the stage for an immersive atmosphere. Rykaart's prides itself on its ever-evolving menu, meticulously crafted around the freshest seasonal ingredients. Here, you'll discover a diverse array of creatively prepared dishes, each a culinary masterpiece in its own right. Whether your family's cravings lean towards exquisitely seared steaks, succulent mussels, or the flavorful tenderness of lamb shoulder, Rykaart's caters to every palate, ensuring a delightful dining experience for all. Yet, it's the Chef's signature creations that truly distinguish Rykaart's. The triple-fried chips, for instance, redefine perfection in every crispy bite, while the crème brûlée offers a sweet and satisfying conclusion to your culinary adventure. Renowned for its exceptional service, delectable cuisine, and reasonable prices, Rykaart's is a beacon of family-friendly dining, where cherished memories are crafted. Whether you're a local family seeking a regular haven or an international one embarking on a South African culinary excursion, a visit to Rykaart's in Stellenbosch is an imperative. Here, the essence of family-friendly dining is embodied, ensuring that your dining experience remains a treasured memory, etched in the hearts of all who gather around its tables. Rykaart's invites you to savor extraordinary food while creating enduring moments with your loved ones.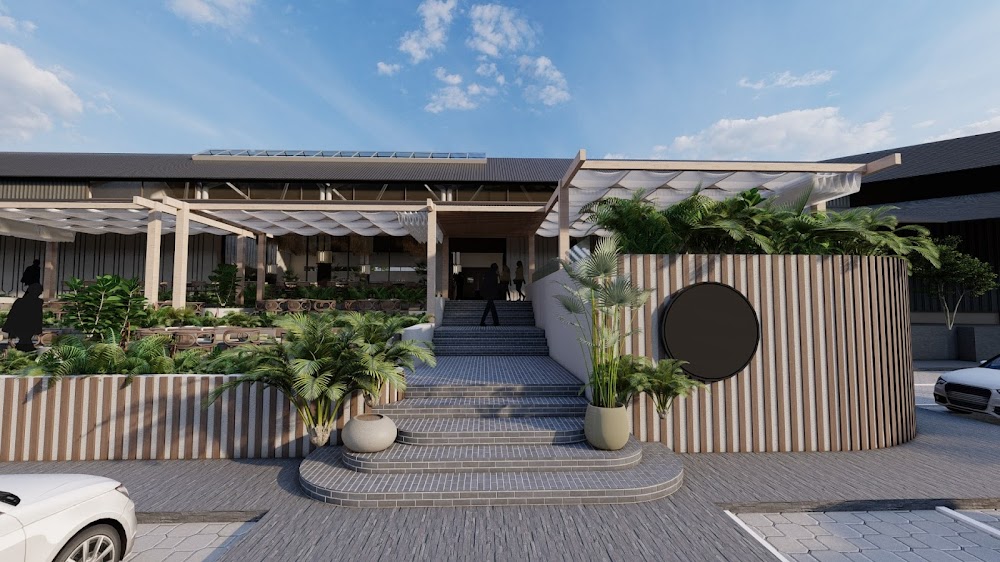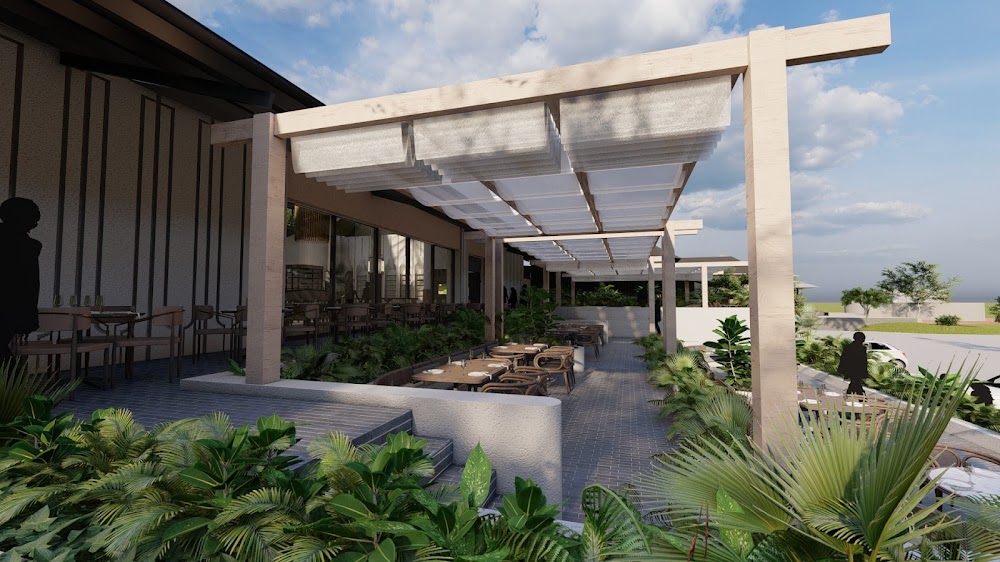 7. Mabu Restaurant
Mabu Restaurant, located in the heart of the Waterfall precinct, stands as the ideal family-friendly destination. This establishment seamlessly blends elegance with style to craft an enchanting and memorable experience for all ages. Upon entering, you'll be transported to a world far removed from the ordinary, thanks to meticulously curated furnishings and interiors. What sets Mabu apart is its ever-evolving menu, ensuring a perpetual sense of culinary discovery. Whether your palate craves simplicity or adventure, there's always a delightful surprise in store. The attentive waitstaff stand ready to guide your selection, elevating your dining experience. For larger gatherings, consider reserving the private mezzanine area, adding an extra layer of exclusivity to your celebration. Mabu's serene ambiance, enhanced by excellent acoustics, fosters a tranquil environment where families can relish one another's company amidst beautiful decor. Whether it's an intimate family dinner, a special birthday celebration, or a casual get-together, Mabu is your go-to destination. With friendly and accommodating staff, you can unwind, knowing you're in capable hands. Be sure to savor their delectable cocktails and desserts, and take advantage of the inviting outdoor space. Embark on a remarkable family-friendly journey at Mabu today!
Conclusion
In the diverse culinary landscape of South Africa, these 7 exciting family-friendly restaurants truly stand out, offering a fusion of flavors and experiences that cater to all generations. Whether you're embarking on a cultural exploration of local cuisine or indulging in international delicacies, these establishments promise both gastronomic delights and memorable family moments. From the warm hospitality of the staff to the delightful settings and ever-evolving menus, these restaurants have perfected the art of combining excellent food with family-friendly atmospheres. So, the next time you're in South Africa, make sure to visit these culinary gems and create lasting memories with your loved ones. These dining destinations are not just about food; they're about sharing special moments and savoring the joy of being together.
These 7 Family-Friendly Restaurants in South Africa would leave you 'Braai'-thless!
YOU MAY LIKE THIS