Lagos, Nigeria, is not only known for its vibrant culture and bustling city life but also for its culinary scene that sizzles with flavor and excitement. When it comes to satisfying your cravings for mouthwatering grilled dishes, Lagos has a plethora of options to offer. From succulent skewers of meat to smoky grilled seafood, the city boasts a diverse array of grill spots that are sure to tantalize your taste buds. In this culinary journey, we'll embark on a flavorful exploration of the "8 Popular Sizzling Hot Grill Spots In Lagos," where each establishment promises an unforgettable experience, combining the irresistible charm of grilled cuisine with the vibrant energy of Lagos. So, prepare to be delighted as we take you on a gastronomic adventure through these culinary hotspots that will undoubtedly leave you craving for more.
8 Popular Grill Spots in Lagos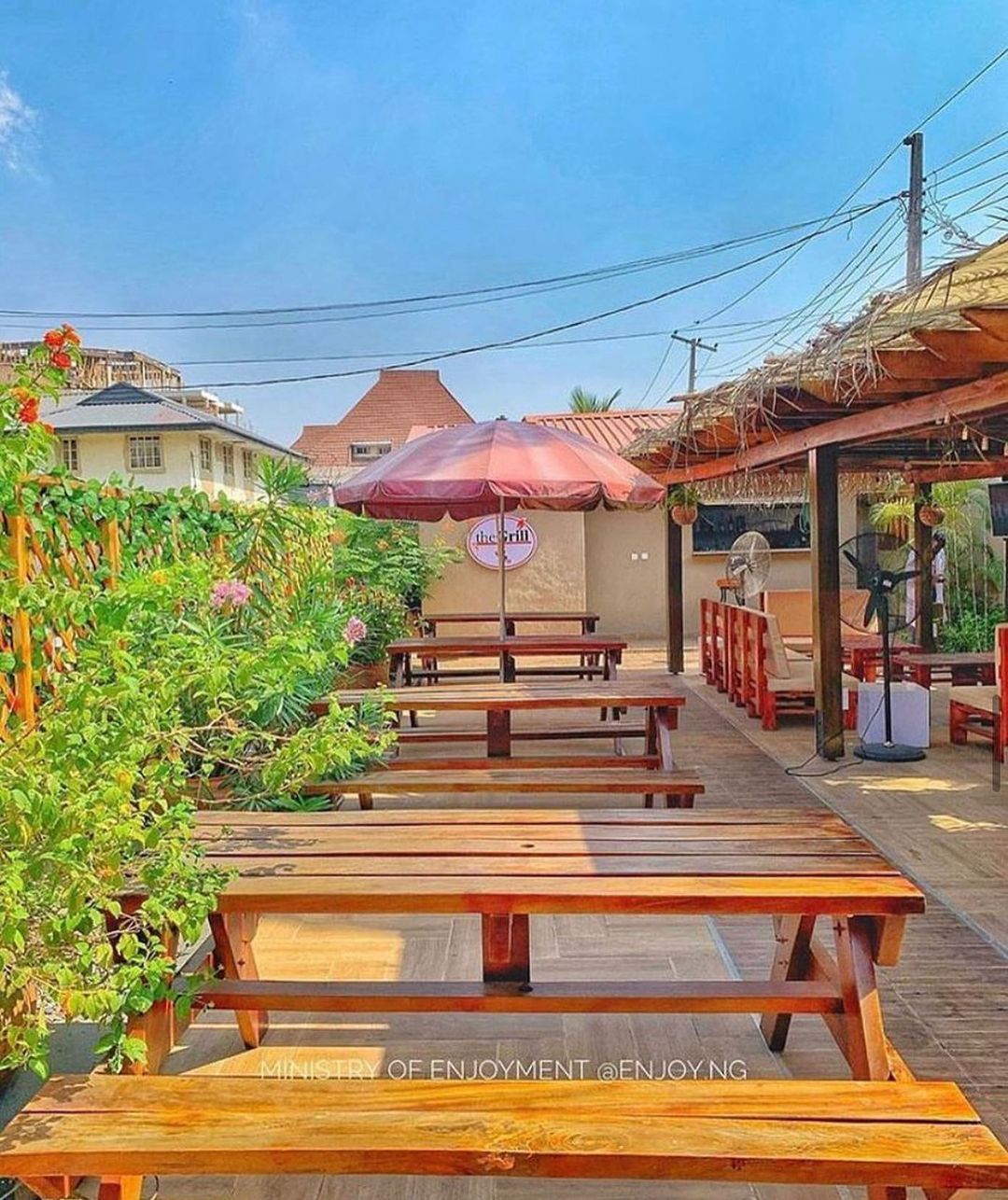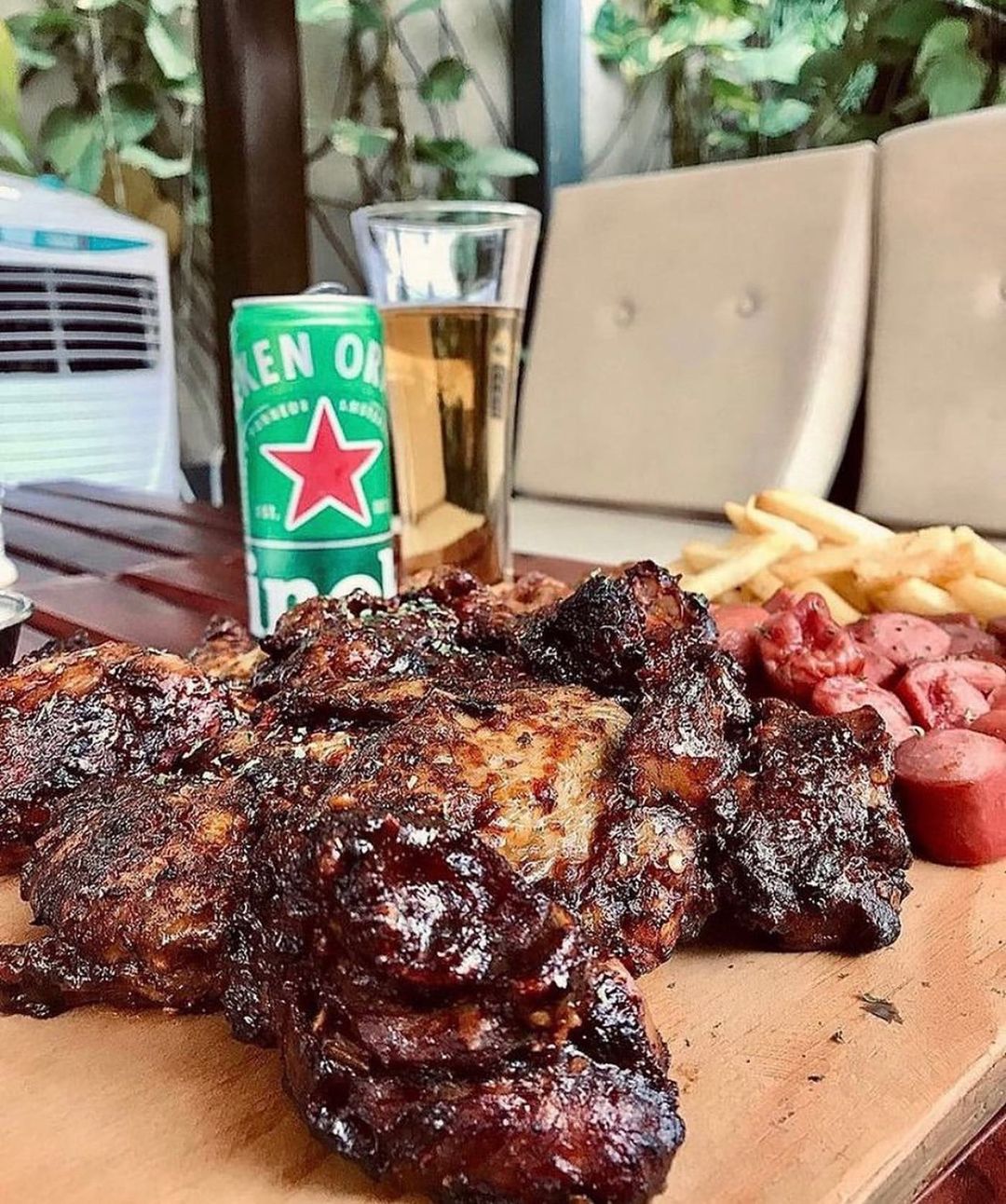 1. The Grill by Yanna
Welcome to The Grill by Yanna, an exceptional culinary destination nestled in the heart of Lagos, celebrating the art of grilling amidst the vibrant and diverse culinary scene of the city. Dedicated to an unwavering commitment to quality and freshness, only the finest ingredients are meticulously sourced, infused with a modern twist to craft classic dishes that cater to every palate, each prepared with utmost care and grilled to perfection for an exceptional dining experience. The menu at The Grill by Yanna is a symphony of grill-inspired creations, offering a diverse range of options from a signature Nigerian Comfort Food to succulent steaks, with every item showcasing the mastery of the grill, imparting smoky, outdoor-infused flavors to every dish. For those with an adventurous palate, an array of Bistro dishes awaits, upholding a commitment to quality and flavor, promising a delightful departure from the ordinary. At The Grill by Yanna, dining transcends mere sustenance; it becomes an immersive experience. The inviting ambiance beckons guests to unwind, relish great food, and engage in delightful conversations. Anticipate an unforgettable culinary journey where the grill takes center stage.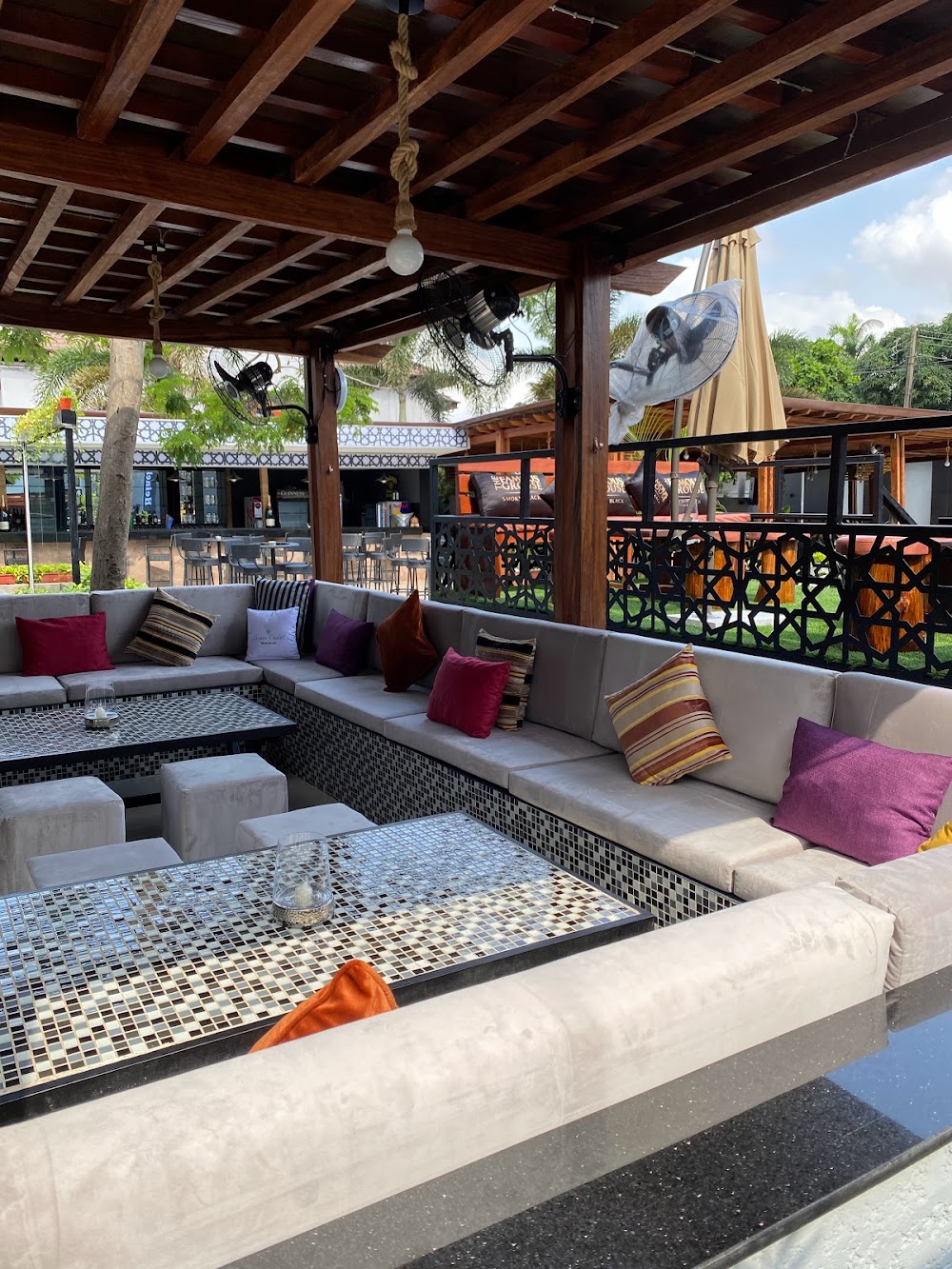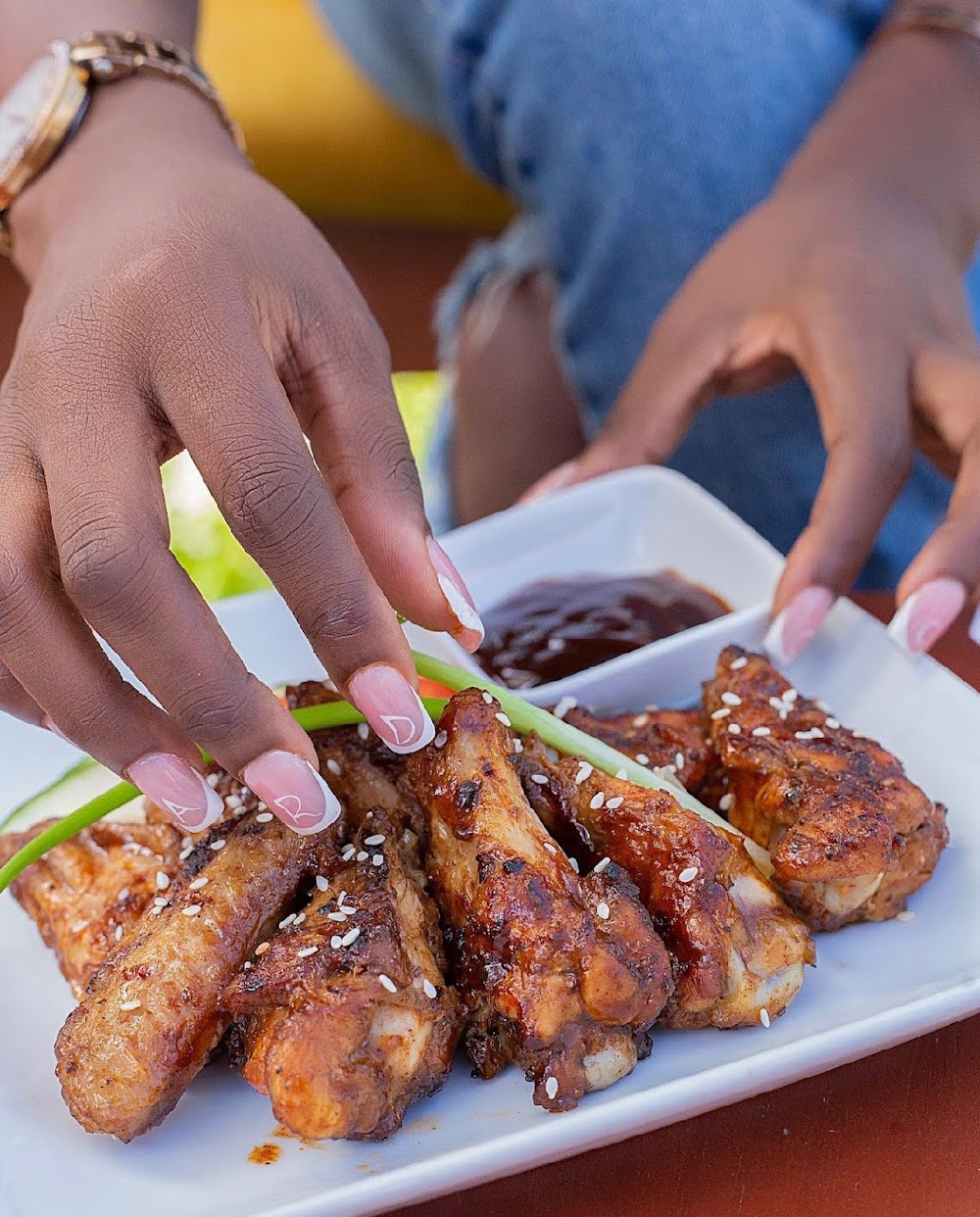 2. The Hook Bar & Grill Lounge
The Hook Bar & Grill Lounge, nestled in the heart of Lagos, is the quintessential destination for aficionados of grilled delights. This restaurant not only boasts a prime location but also offers a warm and inviting ambiance adorned with plush décor and an authentic African-inspired aesthetic, setting the stage for an extraordinary culinary experience. At The Hook, the attentive and amiable staff stand ready to ensure that every patron enjoys an exceptional dining adventure. The menu is a testament to their commitment to culinary excellence, offering a diverse array of dishes to tantalize various palates. From timeless bar favorites to mouthwatering grilled creations and beyond, The Hook's menu is a tantalizing journey for grill enthusiasts. What sets The Hook Bar & Grill Lounge apart is its reputation for crafting impeccable cocktails and shisha blends, all meticulously prepared with top-tier ingredients and served at wallet-friendly prices. When it comes to ambiance and mood, The Hook Bar & Grill Lounge reigns supreme. With a savvy DJ curating the musical backdrop, an effortlessly relaxed vibe, and picturesque surroundings, it's the ultimate destination for an evening out with friends or a romantic dinner for two. Regardless of the occasion, The Hook Bar & Grill Lounge is the ultimate choice for an indelible grilled dining experience. With its culinary excellence, hospitable staff, and enchanting atmosphere, it's no surprise that this establishment consistently garners rave reviews from its delighted patrons.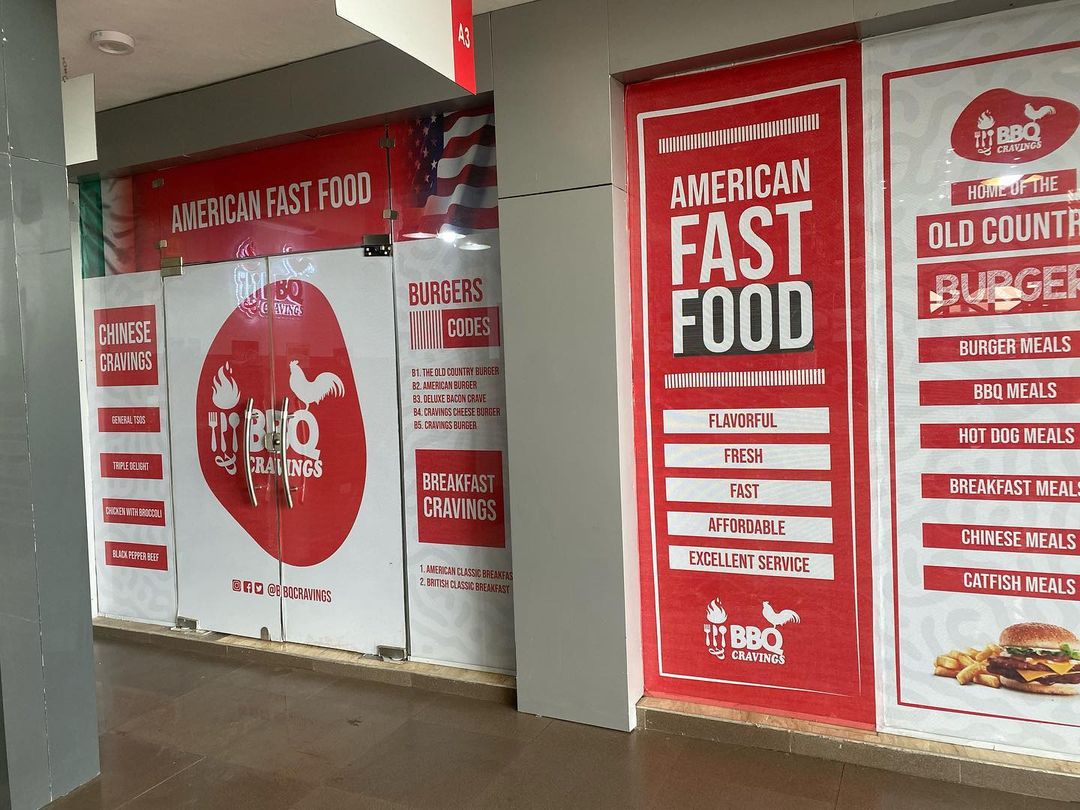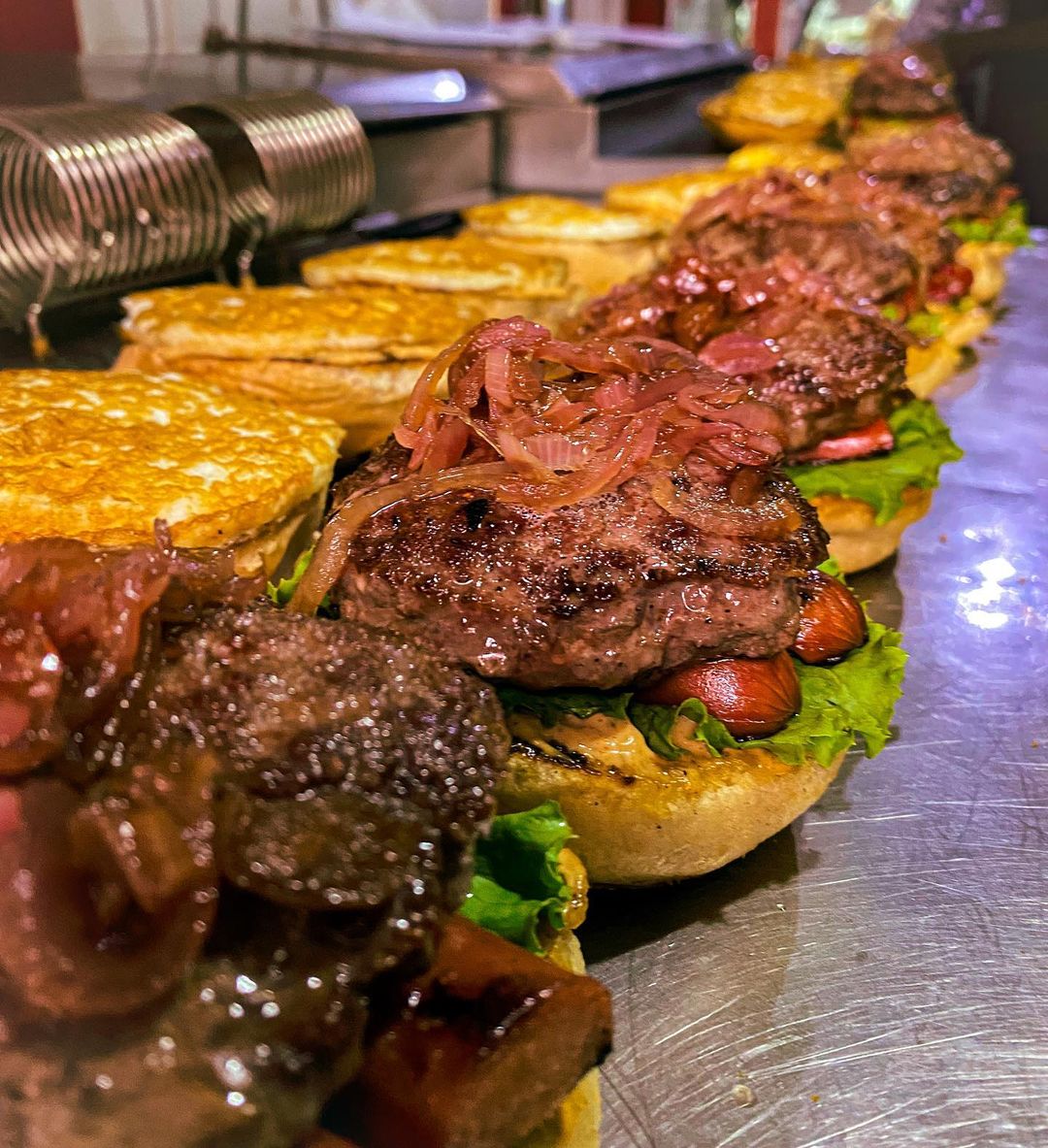 3. BBQ & Cravings
Welcome to BBQ & Cravings, the premier destination in Lagos for a flavorful fusion of grilled Chinese, juicy burgers, and mouthwatering BBQ dishes. Here, you'll discover a cozy ambiance where the art of grilling reaches its zenith, creating a symphony of flavors that dance on your palate. Step into a culinary sanctuary that pays tribute to the age-old tradition of grilling, offering a tantalizing fusion of Chinese-inspired grill, delectable burgers, and barbecue masterpieces. Your dining experience will be one where dedication to crafting exceptional dishes that showcase the very essence of grilling is evident in every bite. Delve into the menu and explore signature creations, like succulent Chinese-grilled platters, where the harmonious blend of spices and smoky nuances transports you to the bustling streets of Beijing. Alternatively, surrender to the allure of perfectly grilled burgers, each bite a testament to the mastery of grillmanship. What sets this establishment apart is an unwavering commitment to being the preeminent destination for grill enthusiasts in town. The grill masters take pride in their craft, ensuring that every dish that leaves the kitchen is a testament to their passion for grilling excellence. You are invited to join for an unforgettable culinary experience, one that will not only satiate your immediate cravings but also leave an indelible mark on your palate. At BBQ & Cravings, food is crafted into memories, making each visit a culinary pilgrimage that will undoubtedly have you returning for more. So, come, embrace the symphony of flavors, and elevate your grill cravings to an art form.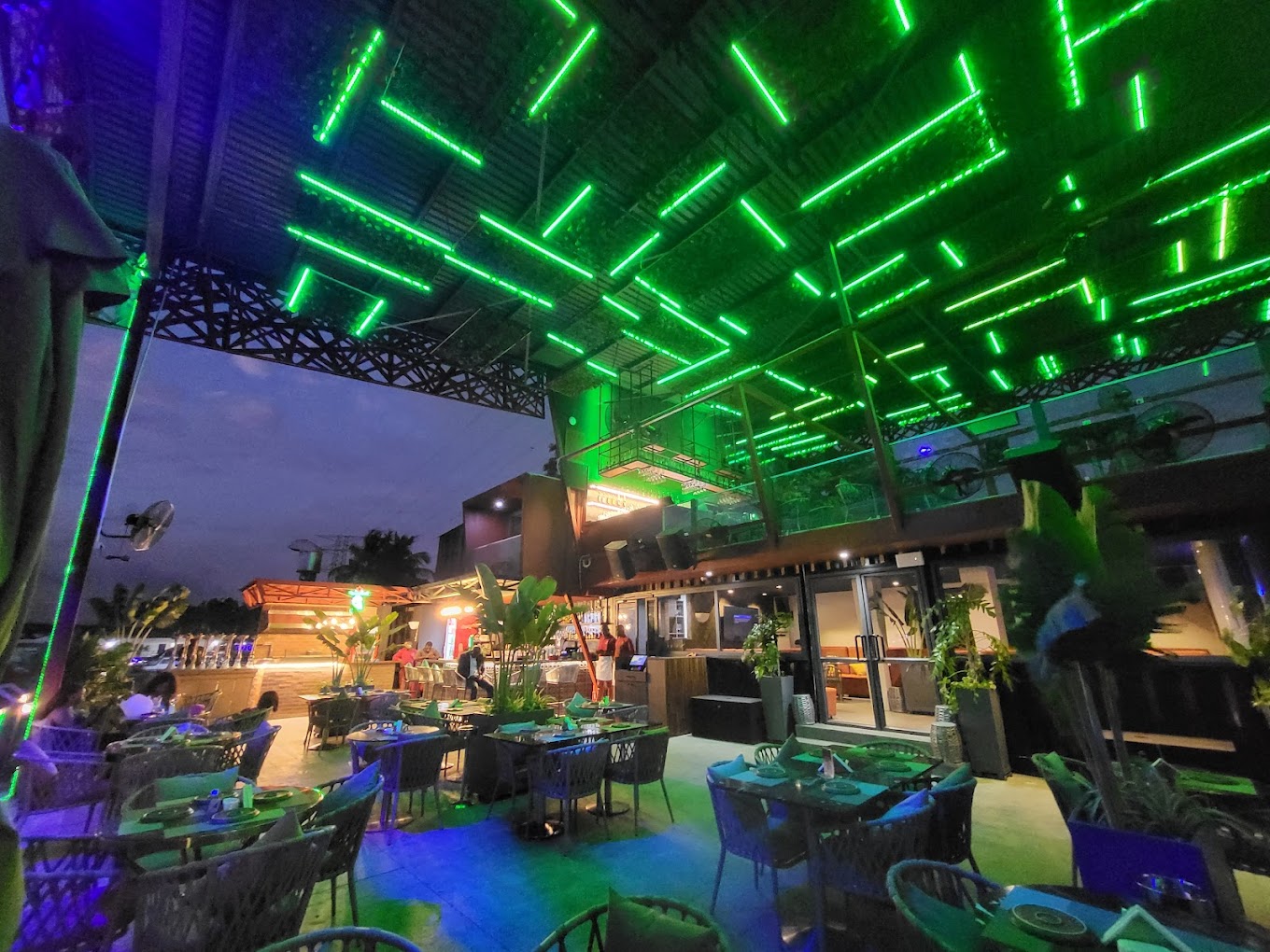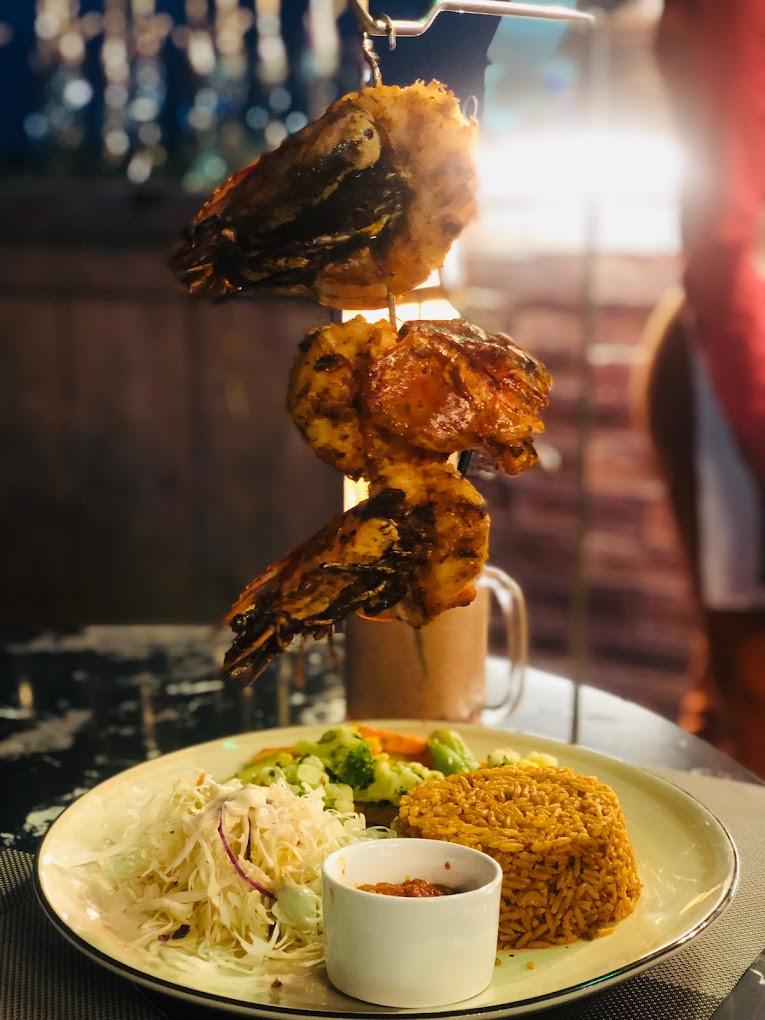 4. Terraform Bar & Restaurant
Step into Terraform Bar and Restaurant, where the allure of Nigerian cuisine meets the picturesque waterfront backdrop of Lagos. Nestled within, discover a captivating ambiance offering an array of seating choices, catering to intimate moments and grand family gatherings alike. The menu unfolds with an enticing array of flavors, promising to ignite your palate. From the delectable grilled meats to the freshness of salads and vegetarian delights, an array of culinary gems awaits your discovery. Masterful chefs curate each dish with precision, employing only the finest ingredients. Our attentive staff stands ready to guide you in your selections. Explore an extensive drink selection featuring an array of wines, beers, and spirits. For those seeking an extraordinary dining affair, our upscale dining selections present exclusive global dishes. Savor a romantic rendezvous with a panoramic Lagos skyline view or gather with friends while taking in the enchanting waterfront vistas. No matter the occasion, Terraform Bar and Restaurant stands as the quintessential destination for an unforgettable dining experience. Join us today and allow us to craft an indelible culinary memory.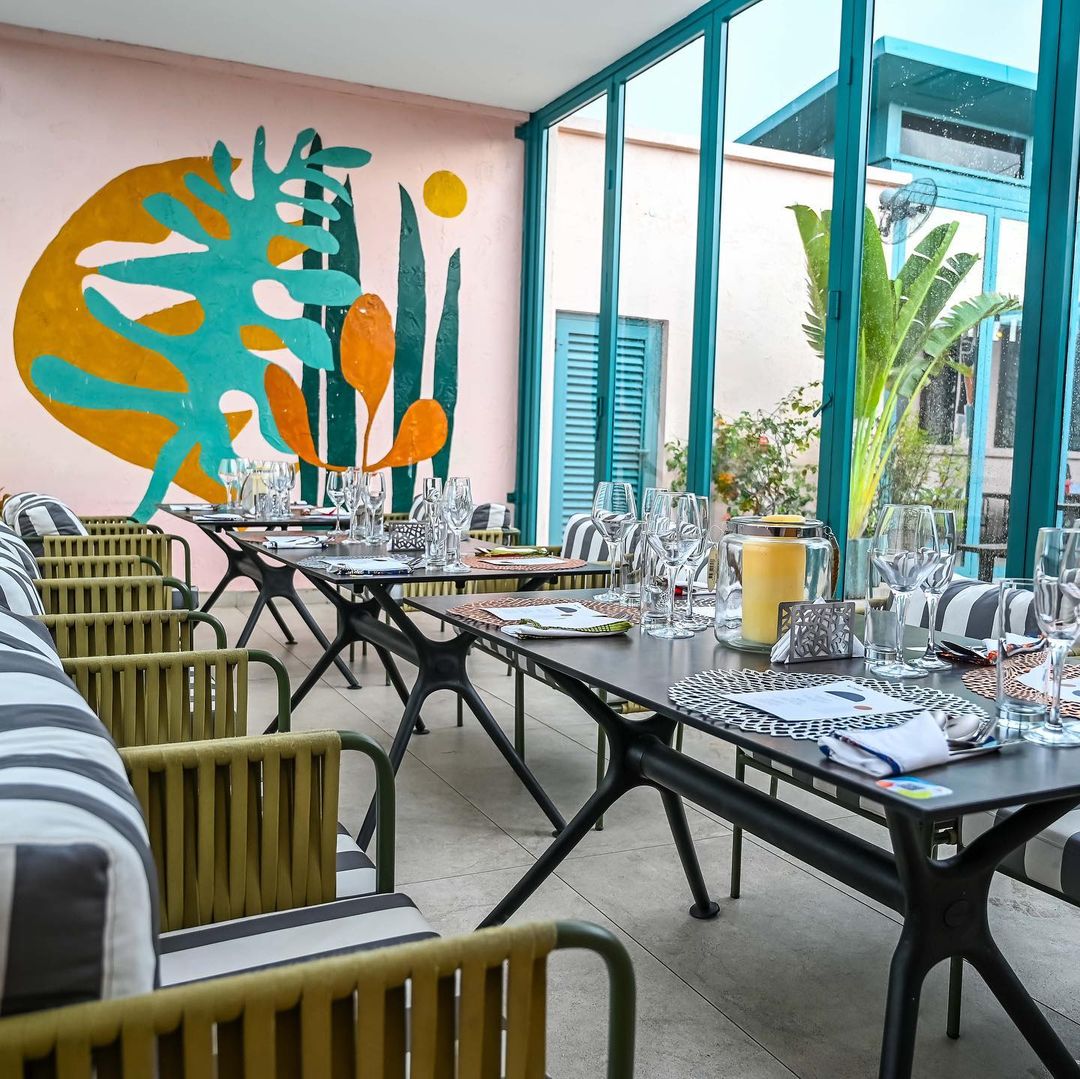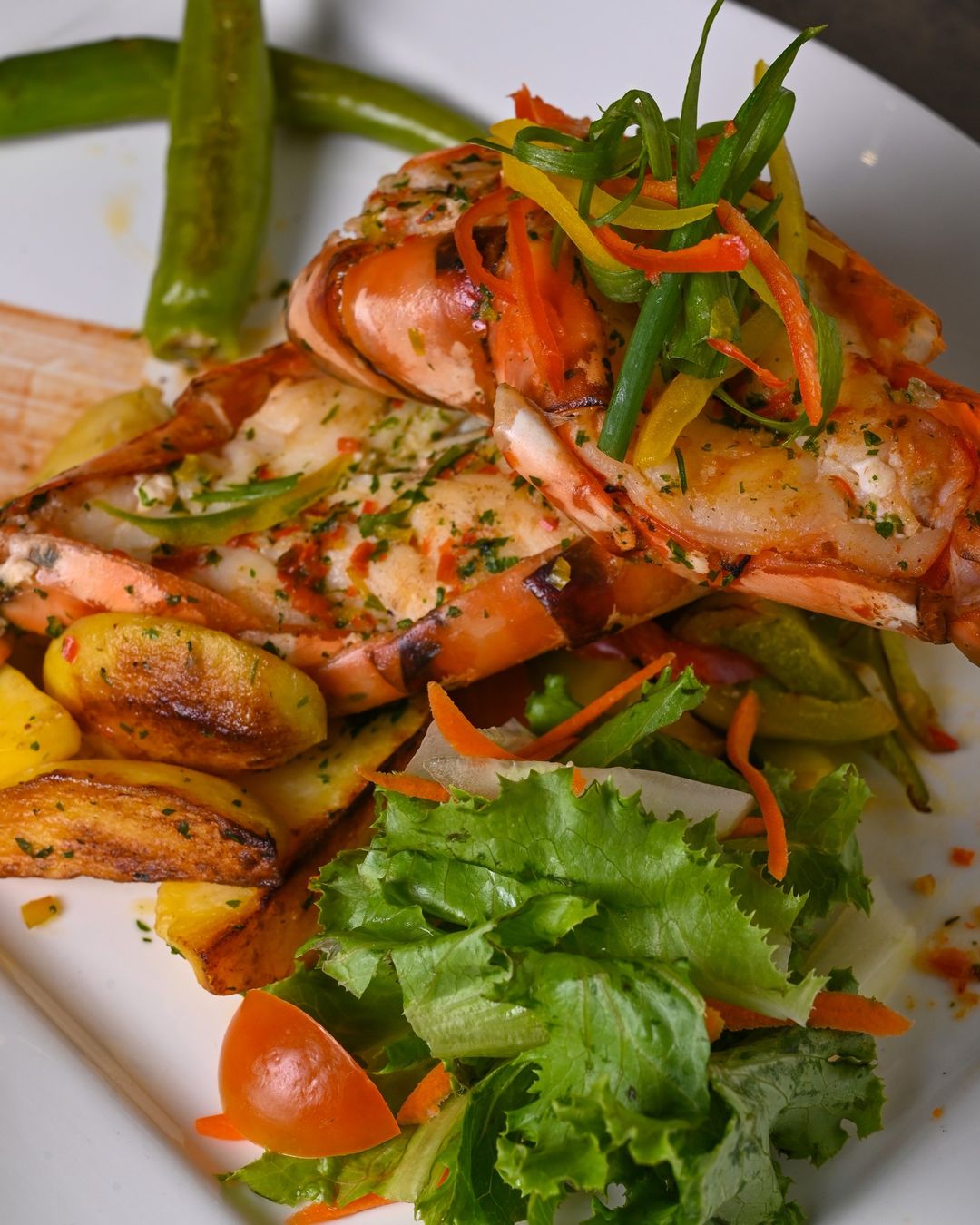 5. The Rooftop at Boardroom
Nestled in the heart of Lagos, The Rooftop at Boardroom stands as an exciting and unparalleled dining destination, redefining the city's culinary landscape. What sets this establishment apart is not just its remarkable cuisine, but also its spectacular vantage point, offering guests breathtaking vistas of the cityscape. As you step into this culinary haven, you'll immediately sense the inviting and laid-back atmosphere that prevails. The friendly and attentive staff make you feel right at home, ensuring your dining experience is nothing short of extraordinary. The pièce de résistance at The Rooftop at Boardroom is undoubtedly its grill selection, which promises to ignite your taste buds with a symphony of flavors. The menu showcases an array of delectable dishes, thoughtfully curated and inspired by local culinary traditions, all prepared with a flair for innovation. From the timeless allure of traditional Nigerian favorites like jollof rice to the inventive fusion of flavors found in dishes like grilled salmon paired with perfectly caramelized plantains, every bite transports you on a tantalizing journey through the region's culinary heritage. But it's not just the cuisine that shines here; even the cocktails are meticulously crafted using only the finest ingredients, ensuring that each sip is a delightful experience in itself. Whether you're a connoisseur of classic cocktails or prefer to explore inventive mixology, The Rooftop at Boardroom has something to delight your palate. The setting itself is a testament to the establishment's commitment to providing a memorable experience. Perched atop the city, the restaurant's panoramic views are nothing short of mesmerizing, making it the perfect backdrop for a romantic dinner date or a memorable night out with friends. And for those who seek an even more enchanting ambiance, the rooftop terrace offers an unparalleled opportunity to dine under the stars while gazing upon the twinkling city skyline. In summary, The Rooftop at Boardroom is not just a restaurant; it's an extraordinary culinary destination where the art of grilling reaches its pinnacle. With its exceptional food, captivating atmosphere, and exquisite cocktails, it beckons you to embark on a gastronomic journey like no other in Lagos. This is a place where every moment, every bite, and every sip is crafted to perfection, making it an absolute must-visit for anyone seeking a truly unforgettable dining experience.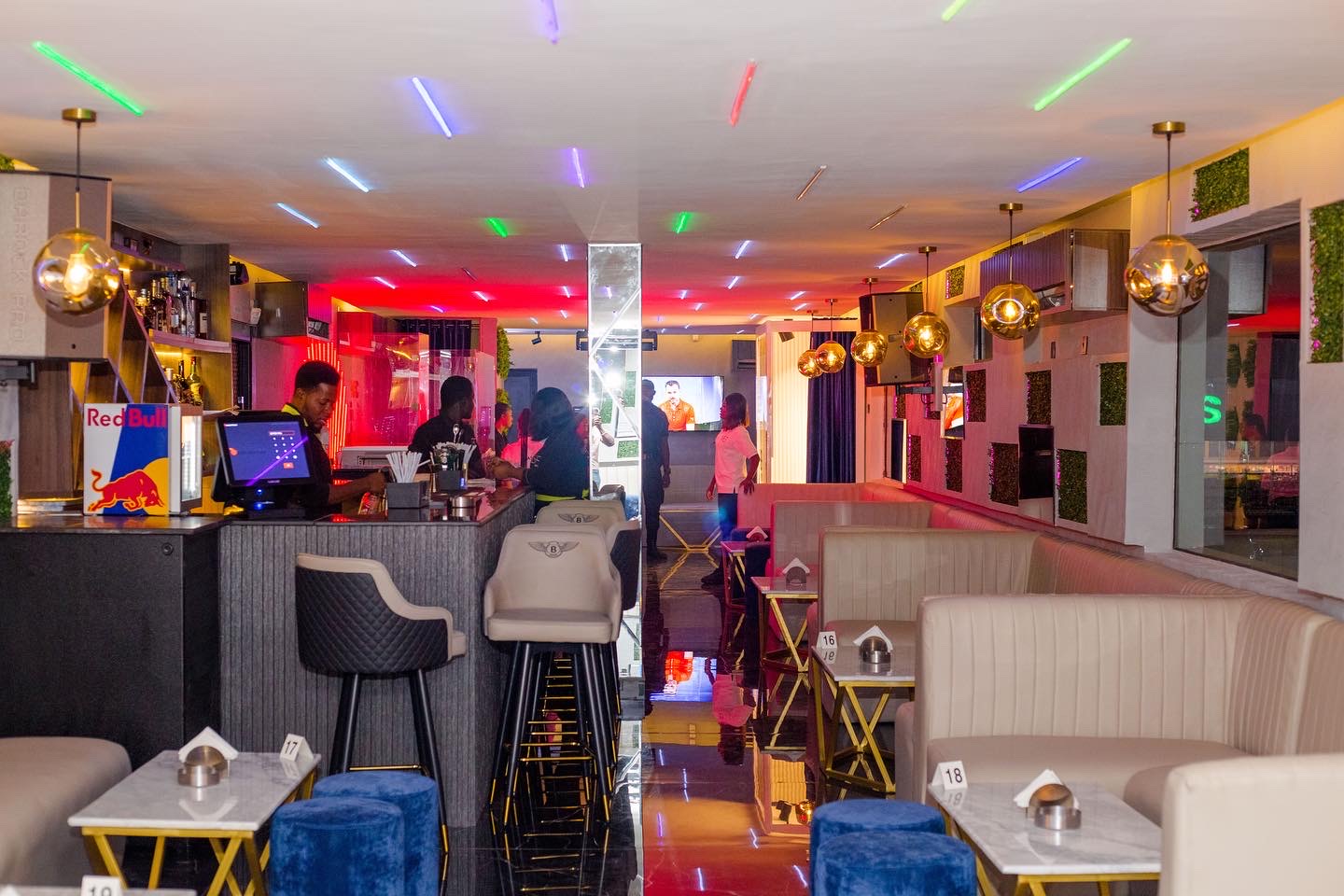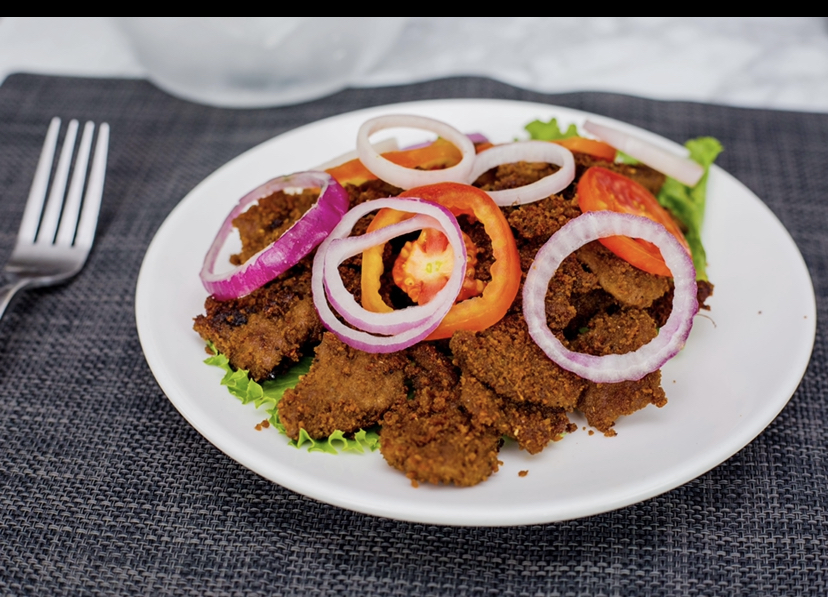 6. The Loft Ikoyi
Located in the heart of Lagos, Nigeria, The Loft is the ultimate grill haven. Upon entering, you'll be greeted by an ambiance of pure luxury and comfort, setting the stage for a memorable dining experience. The Loft is your go-to destination for savoring the very best of Nigerian cuisine in a chic and relaxed setting. The restaurant's menu showcases an enticing array of both traditional and contemporary dishes, all meticulously prepared using the freshest local ingredients that capture the essence of Nigerian flavors. The culinary team, renowned for their exceptional skills and creativity, expertly blend age-old recipes with modern culinary techniques, resulting in a dining adventure like no other. From succulent, expertly grilled meats to an array of rich soups and refreshing salads, The Loft offers a tantalizing selection to cater to every palate. Complementing the culinary delights, The Loft boasts an extensive beverage menu, featuring wines, cocktails, and various other libations. Whether you're in the mood for a light afternoon nibble or a lavish dinner, The Loft has you covered. For those seeking to dine amidst Lagos's stunning skyline, The Loft provides outdoor seating where you can relish your meal while taking in breathtaking views. Illuminated by the soft glow of candles and lanterns, this alfresco area creates the perfect atmosphere for a romantic evening. The Loft isn't merely a restaurant; it's an exceptional destination for special occasions or casual get-togethers with friends and family. Step into a world of grill mastery and allow The Loft to redefine your appreciation for Nigerian cuisine and hospitality, all within an atmosphere of unmatched style.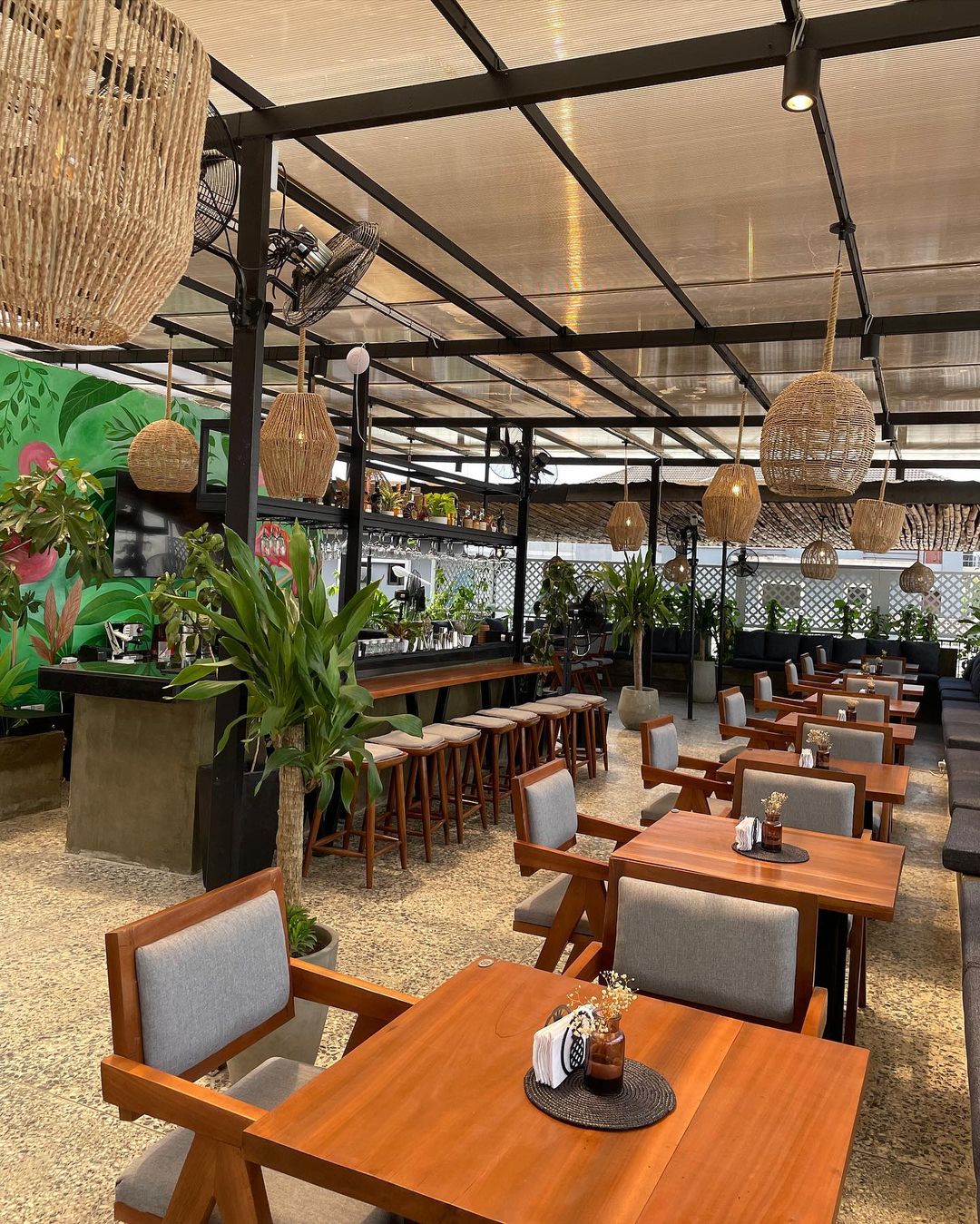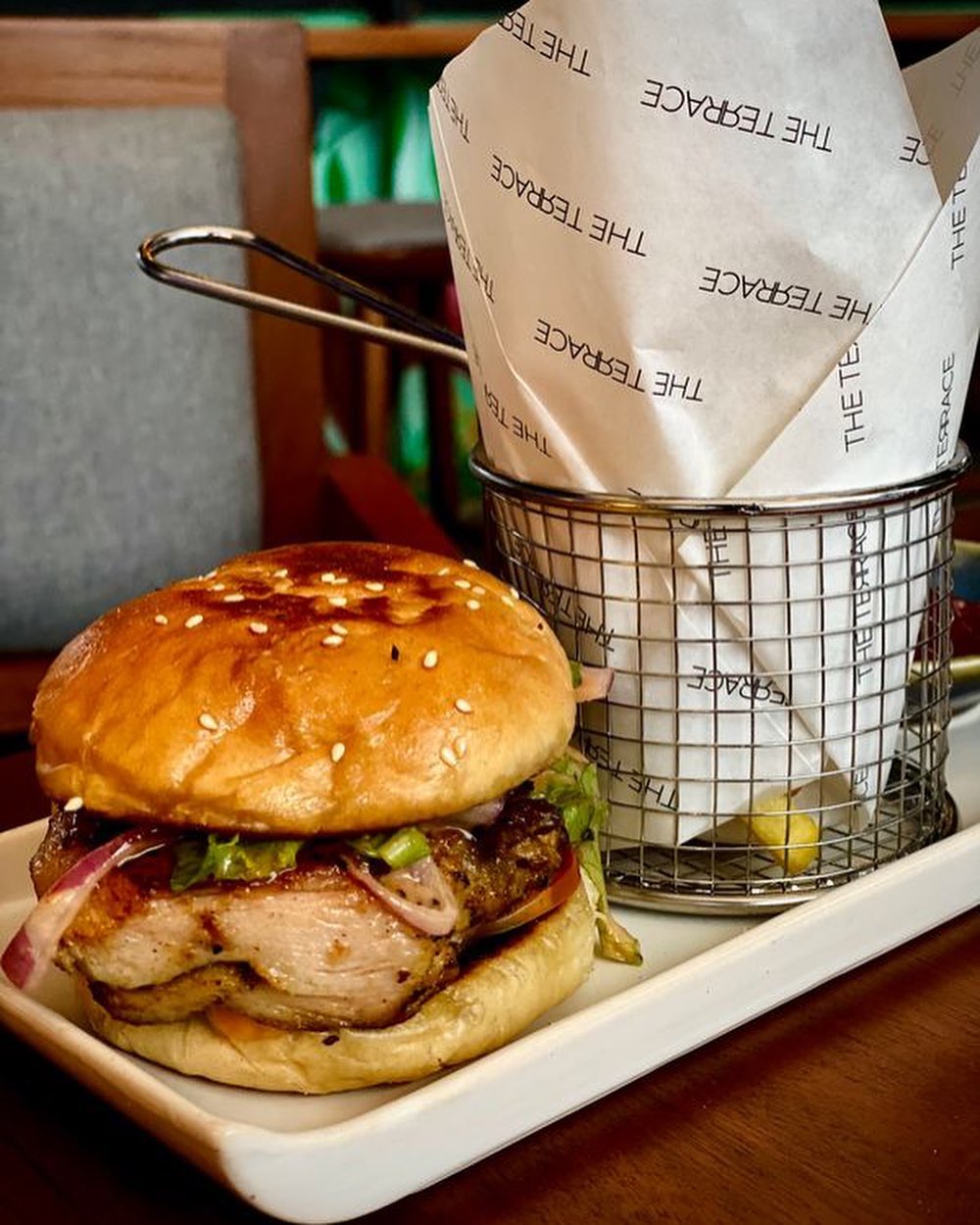 7. The Terrace
Introducing The Terrace, an exceptional grill haven situated in the heart of the picturesque Eti-Osa neighborhood of Lekki Phase 1. Discover an extraordinary dining destination that delivers an unparalleled grill experience, perfect for romantic evenings, productive business lunches, or cherished family gatherings. With an ambiance that seamlessly blends coziness with chic, The Terrace exudes rustic charm throughout its inviting spaces. Ascend to the rooftop patio to indulge in a breathtaking view of the neighborhood, setting the stage for an evening of relaxation and contemplation. Celebrating a menu that expertly crafts each dish with premium ingredients and a touch of flair, The Terrace showcases both Continental and Intercontinental flavors. Delight in the rich and succulent duck confit, savor pan-seared scallops, or relish the savory perfection of grilled lamb chops. Complementing the delectable offerings, The Terrace features a well-stocked bar, showcasing an array of wines, spirits, and craft beers. Knowledgeable bartenders are ready to guide you towards the ideal libation to enhance your dining experience. Dedicated to fostering a warm and welcoming environment, The Terrace treats each guest like a cherished member of its family. The friendly and attentive staff takes pride in going above and beyond to ensure your visit is nothing short of delightful. Anticipate the pleasure of your company at The Terrace, where you can revel in a sumptuous grill feast and bask in the cozy, rooftop charm that defines this exceptional destination.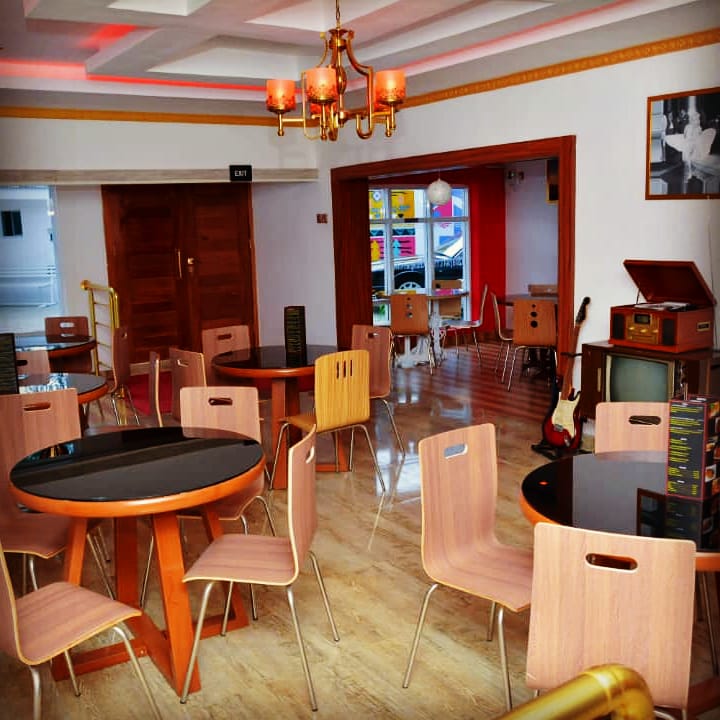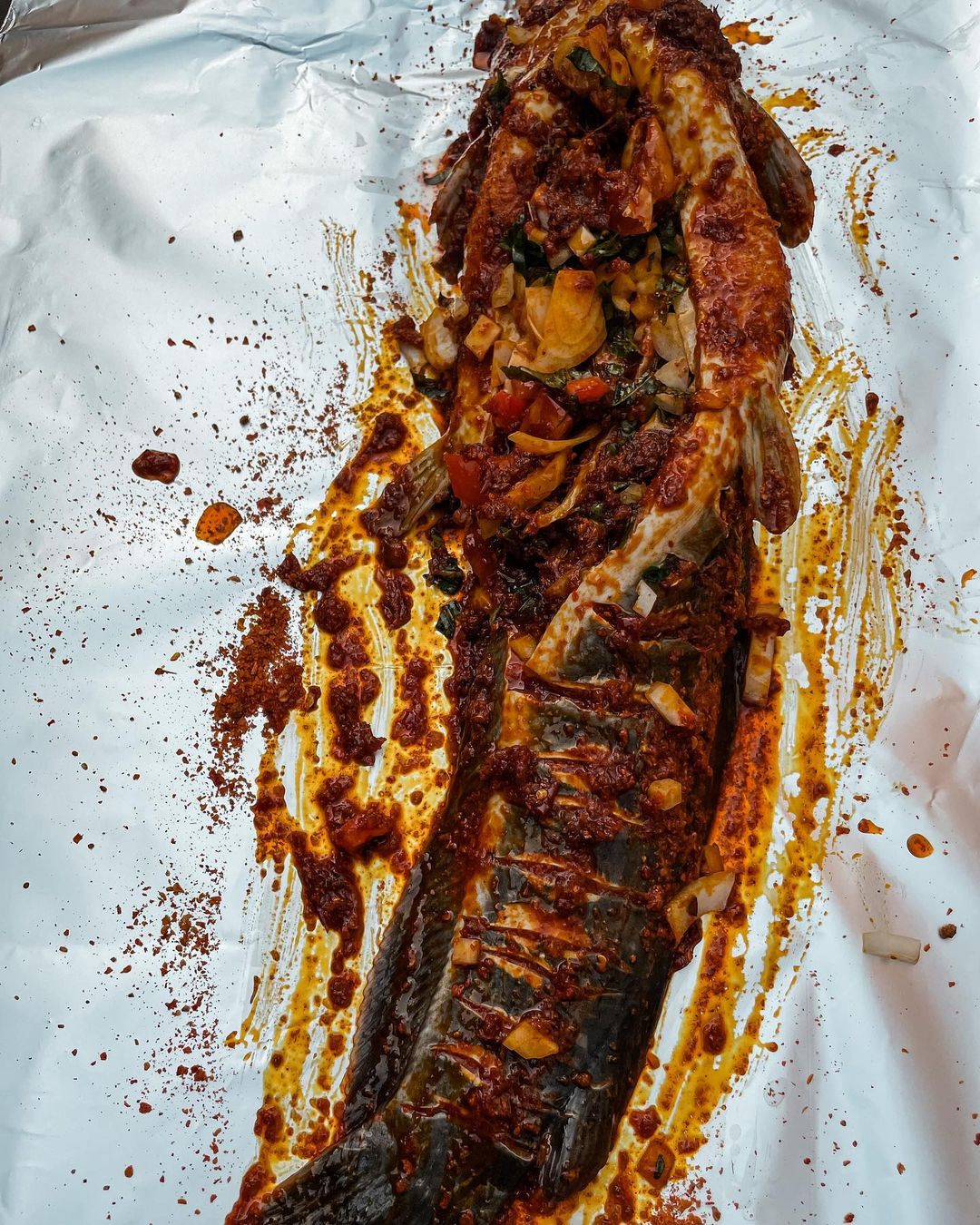 8. Tilapia & tinz African Signature Restaurant
Nestled in Ikeja, Tilapia & tinz African Signature Restaurant is an exceptional dining destination that promises an extraordinary culinary journey. This hidden gem redefines the concept of a remarkable dining experience with its tantalizing grill offerings. The restaurant boasts a tastefully designed interior that sets the stage for a delightful atmosphere, perfect for groups of any size. Upon entering, guests are welcomed by courteous and accommodating staff who go above and beyond to ensure a memorable visit. Tilapia & tinz African Signature Restaurant's menu is a treasure trove of grilled delights, from classic African favorites to contemporary seafood dishes. Among the crowd-pleasers is their Sunday special – a steaming bowl of chicken pepper soup paired with fragrant Basmati rice. Diners can also relish in options like succulent grilled live chicken served with Basmati rice, flavorful Tilapia fish accompanied by a choice of sides, and indulgent grilled jumbo crabs. To complement the culinary experience, a selection of cocktails, including the ever-popular Long Island, awaits. Visitors consistently rave about their delightful experiences at Tilapia & tinz African Signature Restaurant. The perfectly spiced grill dishes and the aesthetically pleasing ambiance leave an indelible impression. Families appreciate the peaceful, family-friendly atmosphere, making it an ideal place to connect and create cherished memories. In sum, Tilapia & tinz African Signature Restaurant stands as a premier choice for a grill-centric night out with friends or family. Its delectable cuisine, attentive staff, and inviting ambiance ensure that it will remain a cherished destination for years to come.
Conclusion
In the vibrant and ever-evolving culinary landscape of Lagos, the quest for exquisite grilled delights takes center stage at these 8 Popular Sizzling Hot Grill Spots. From the succulent skewers of meat to the smoky perfection of seafood, each of these establishments has carved a unique niche in the hearts and palates of Lagosians and visitors alike. As we conclude our culinary journey through Lagos's sizzling grill spots, it's evident that this city's gastronomic offerings are nothing short of remarkable. Whether you're seeking the perfect spot for a night out with friends or a family gathering, these grill destinations have something to offer everyone. The tantalizing aromas, inviting atmospheres, and impeccable service at these establishments create lasting memories and leave taste buds yearning for more. So, as you navigate the bustling streets of Lagos, remember that these grill spots await, ready to satisfy your cravings and elevate your dining experiences. From traditional Nigerian flavors to international grilling techniques, these sizzling hot spots exemplify the rich diversity and culinary excellence that Lagos has to offer. Embrace the heat, savor the flavors, and explore the gastronomic wonders of Lagos's grill scene. Your taste buds will thank you for the journey through these flavorful havens.
Would you be visiting any of these Grill spots in Lagos?
YOU MAY LIKE THIS