Explore the vibrant culinary landscape of this bustling city through its 8 best Jollof Rice restaurants in Lagos. From traditional to innovative, savor the essence of Nigerian flavors in every bite.
Lagos is not only Nigeria's bustling metropolis but also a hub of diverse and delicious food. The star of our exploration? The beloved Jollof rice, a dish that carries the heart and heritage of the nation. In this article, we're diving into these dining havens that have perfected the art of Jollof rice. Join us as we navigate the tastes and textures of Lagos, celebrating the tradition and innovation that make these restaurants a haven for food enthusiasts.
8 Jollof Rice Restaurants in Lagos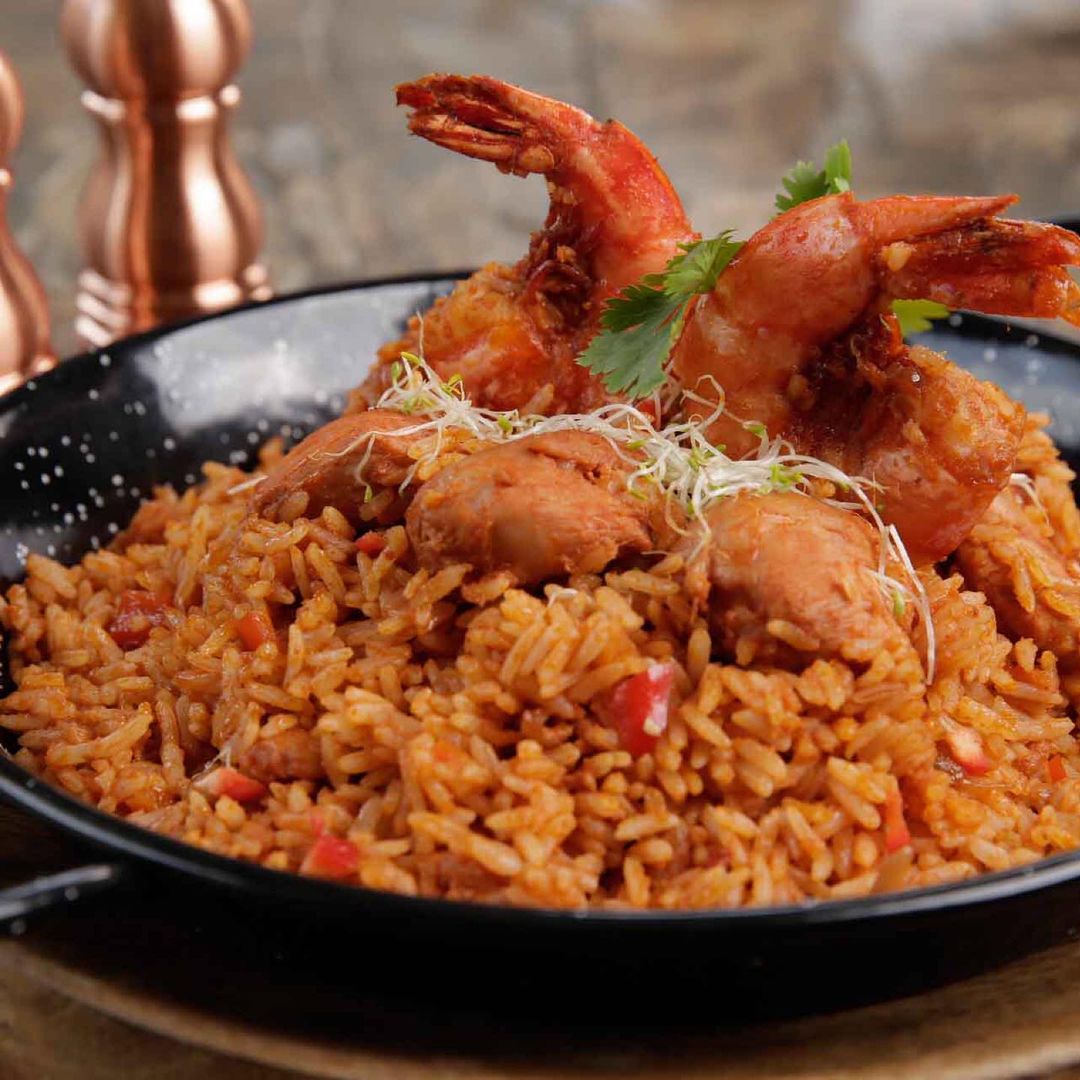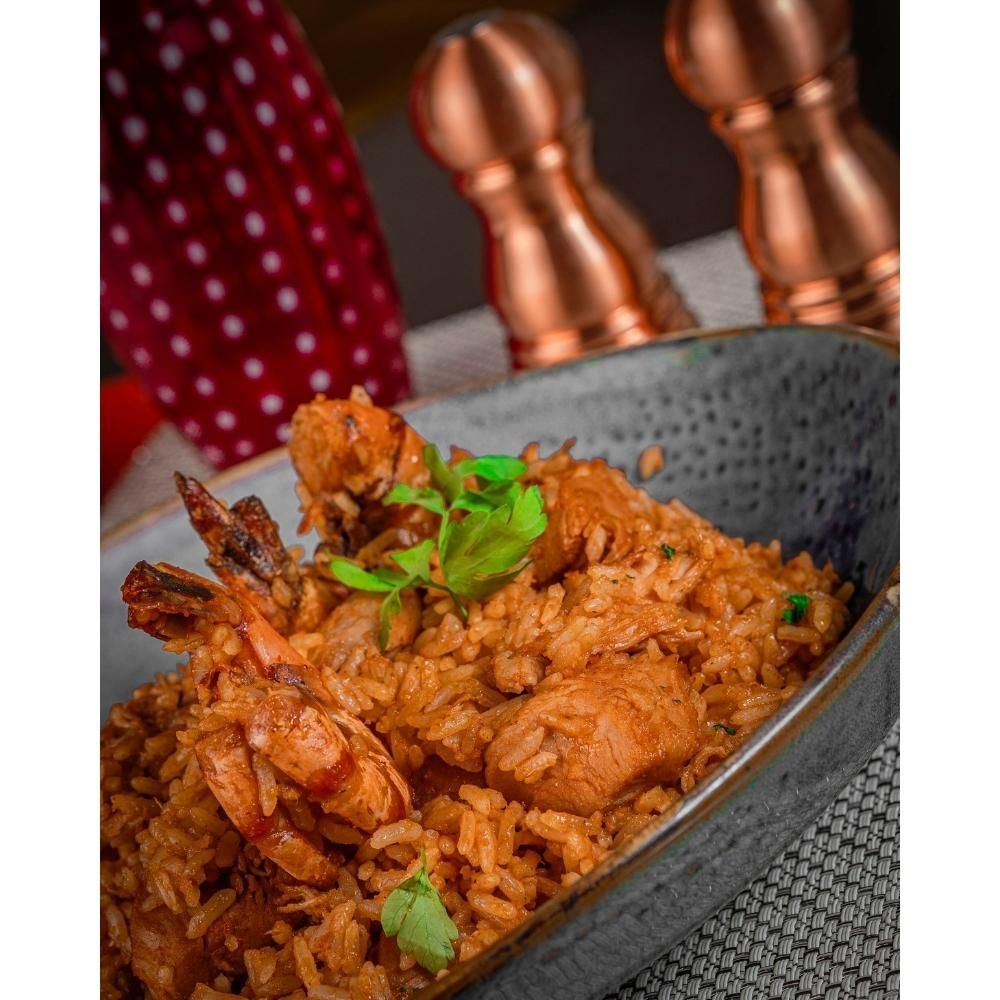 1. Yellow Chilli Restaurant: A Creative Spin on a Classic Favorite
For those who crave innovation without compromising authenticity, Yellow Chilli presents an enchanting odyssey for your taste buds. Their interpretation of Jollof rice stands as a true testament to culinary ingenuity. By seamlessly intertwining classic flavors with contemporary twists, Yellow Chilli constructs a dish that unites generations. With every savory mouthful, a symphony of nostalgia and novelty dances on your palate – a graceful homage to the past and an exuberant celebration of the present.
Diving into their menu, you'll discover an array of flavors waiting to be explored and savored. The ambiance exudes a relaxed and unpretentious aura, providing the perfect backdrop for an unforgettable culinary journey. The dress code strikes a balance that lets you enjoy your meal in utmost comfort while embracing a touch of style. Whether you're a local who knows the streets by heart or a curious visitor ready to be amazed, rest assured that Yellow Chilli caters to all tastes and preferences.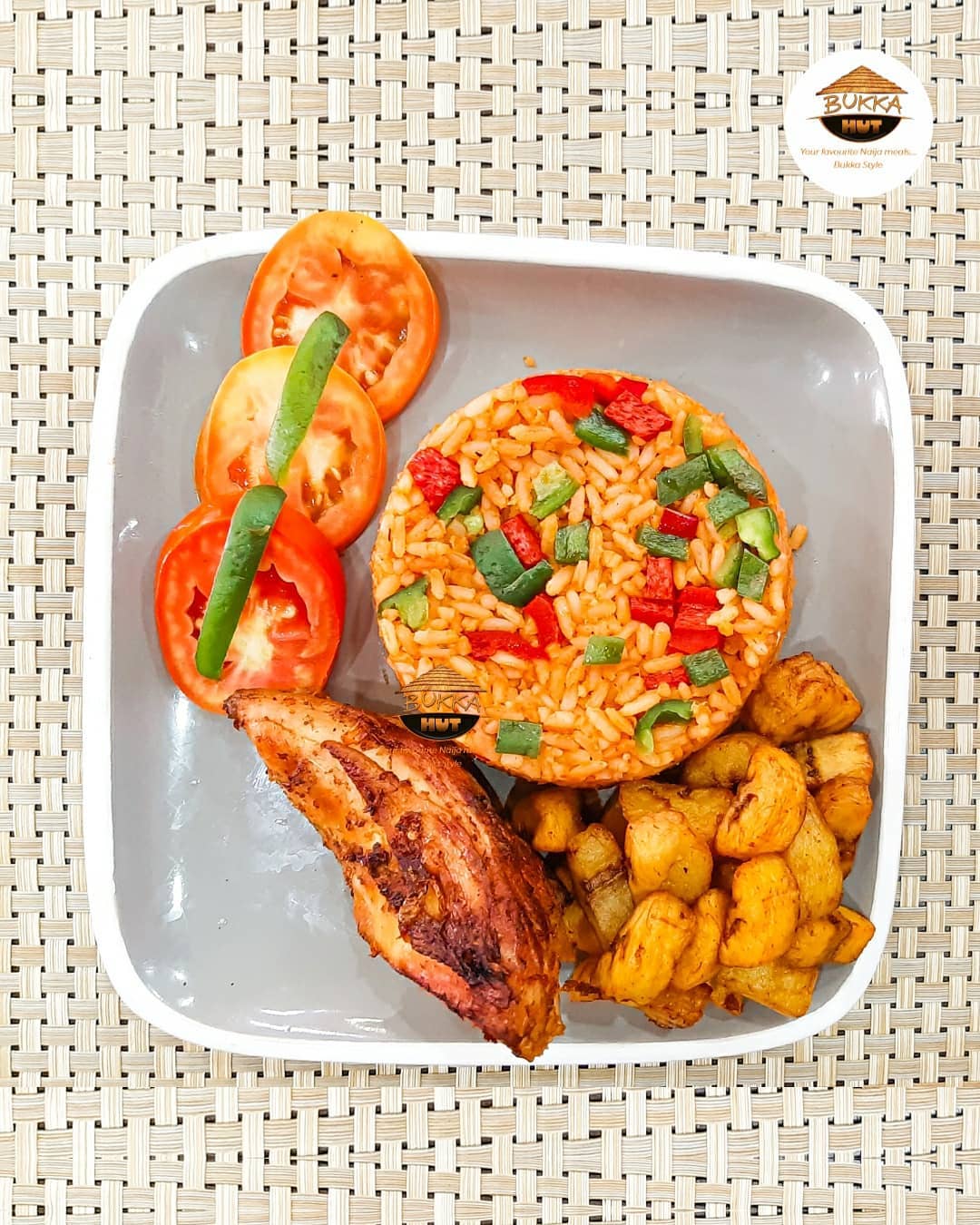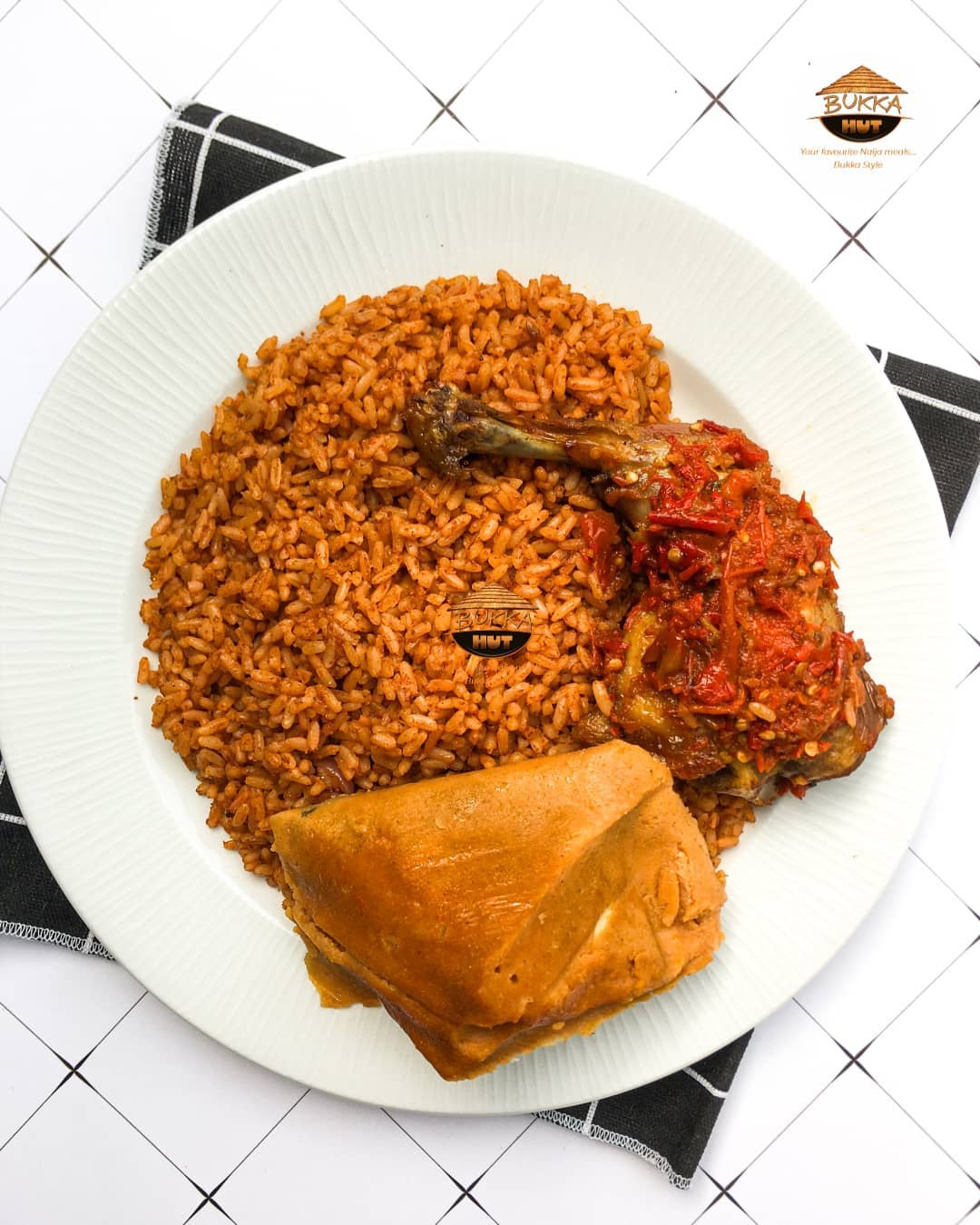 2. Bukka Hut
Step into Bukka Hut, Lagos' eminent Pan-African and Nigerian restaurant. Set in an ambiance of relaxed dining, it's the ideal haven for savoring delectable meals at your own pace. The menu boasts an expansive array of authentic African dishes, each meticulously crafted from the freshest ingredients. From the ever-popular Jollof Rice that warms your heart to the succulent Moi Moi that delights your palate, and not forgetting the flavorful Suya that adds a touch of spice to your meal, their offerings cater to a multitude of tastes. Be it a swift luncheon, an intimate dinner for two, or a grand gathering of family and friends, Bukka Hut ensures every moment is cherished through meticulous service and devoted attention. The relaxed dress code ensures you remain comfortable while exuding style, and an affable staff is dedicated to etching your visit in memory. Don't miss the chance to immerse yourself in an unparalleled dining experience – visit Bukka Hut and let every bite etch a lasting memory!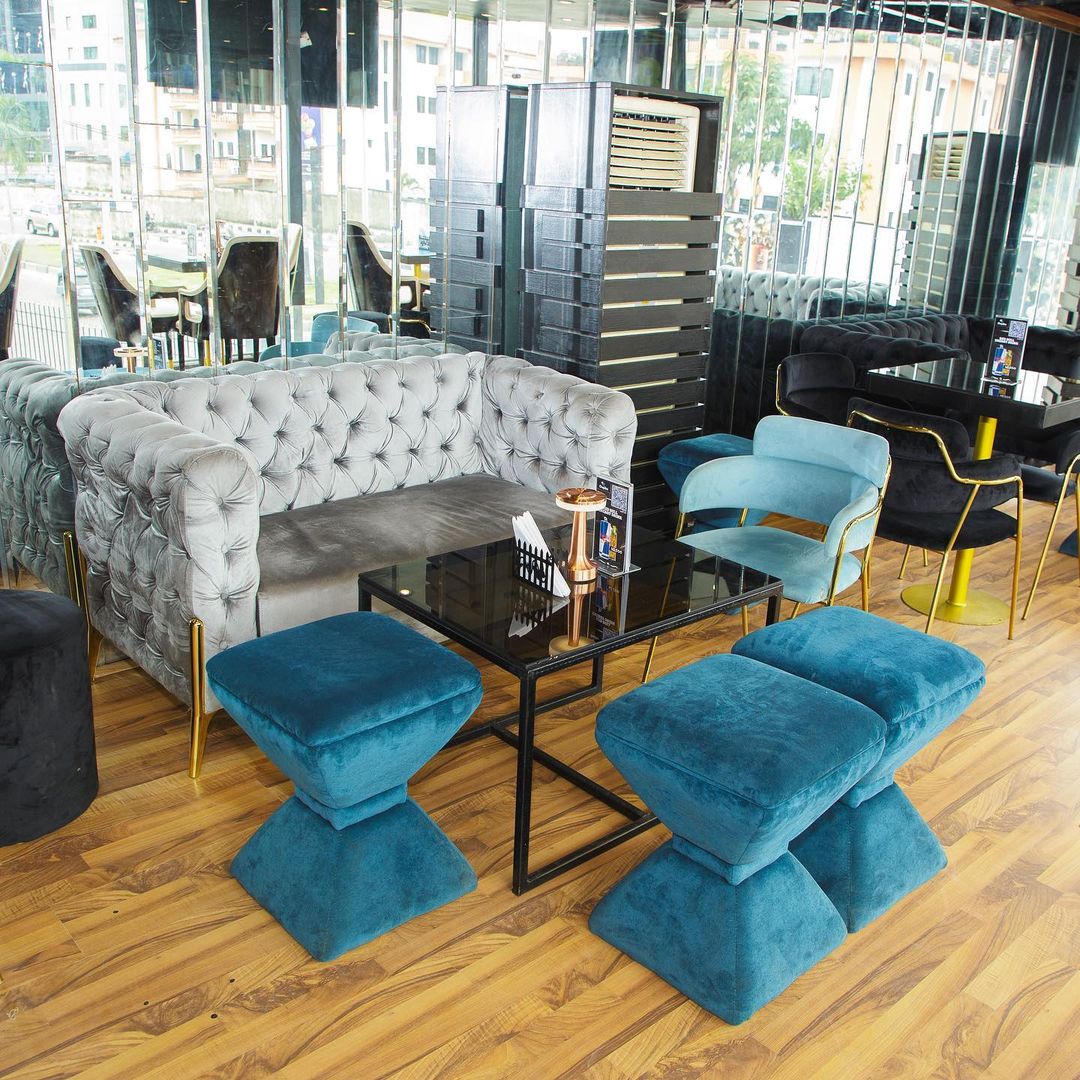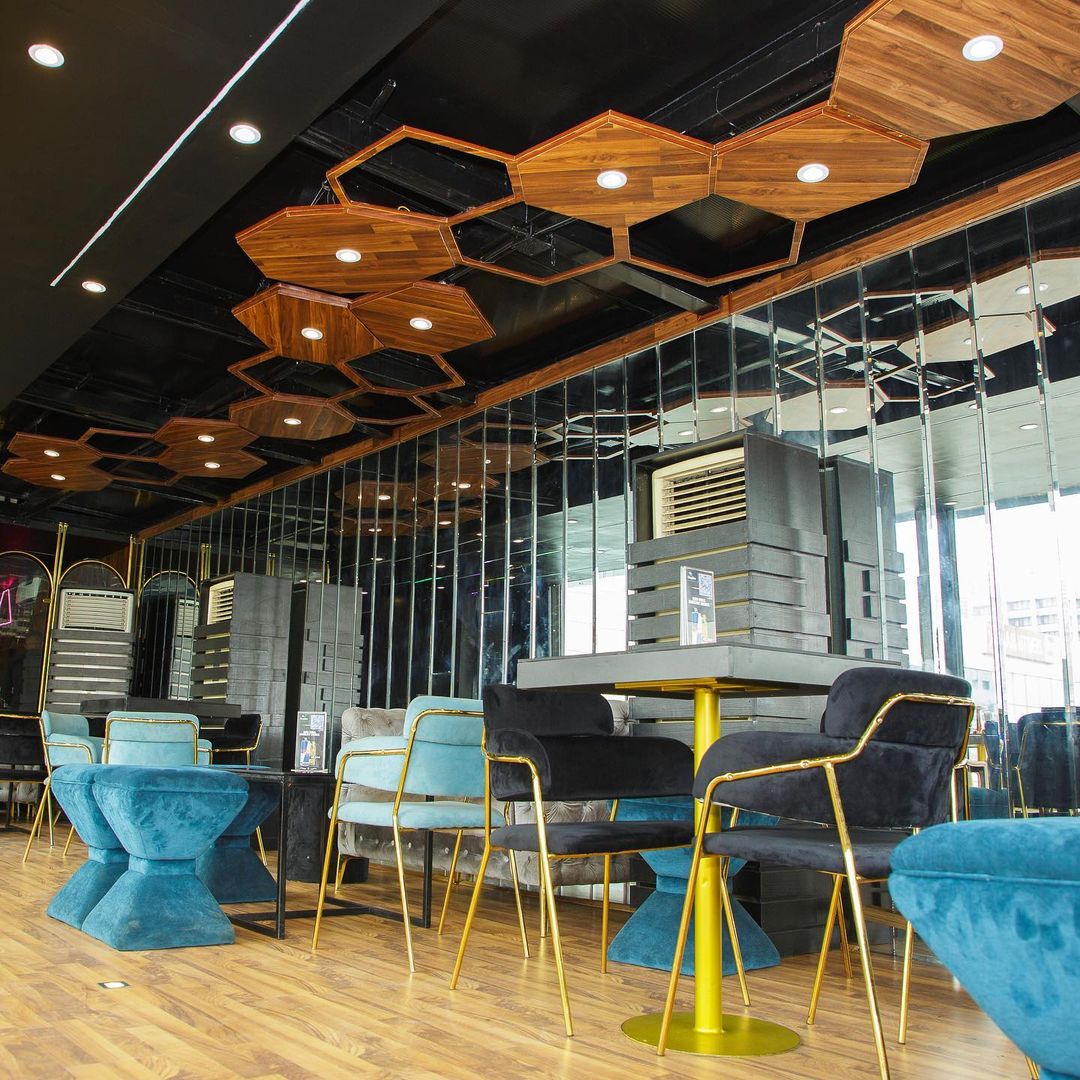 3. Chopilos by Slippery
Chopilos by Slippery stands as a captivating restaurant nestled in Lagos. The atmosphere here is inviting and snug, creating the perfect setting for a remarkable dining experience.
The menu showcases an array of authentic and mouth watering dishes. From the savory Asun Jollof and delectable Lamb Chops to the tempting Turkey Lover and flavorful Filipino Rice with Gizzard, every item on the menu boasts excellence. Complementing the culinary delights are refreshing drinks like the Strawberry Milkshake and Strawberry Daiquiri Mocktail, enhancing the overall experience.
In essence, Chopilos is an exceptional restaurant that fulfills every craving. With its inviting ambiance, delectable dishes, and affordable prices, it's a haven for all occasions. Whether you're seeking a romantic dinner or a place for a big gathering, Chopilos by Slippery is the ideal choice – a culinary gem that promises satisfaction.
Insider Tip
The restaurant also has a special VIP Lounge which is super-sophisticated and provides a great aesthetic pleasure. The parking space is quite conducive and also security-friendly, so you do not have to worry about the safety of your car when dining. This place is great for large gatherings. As an added bonus, the restaurant is open 24/7 so you can enjoy the delicious food and drinks any time of day.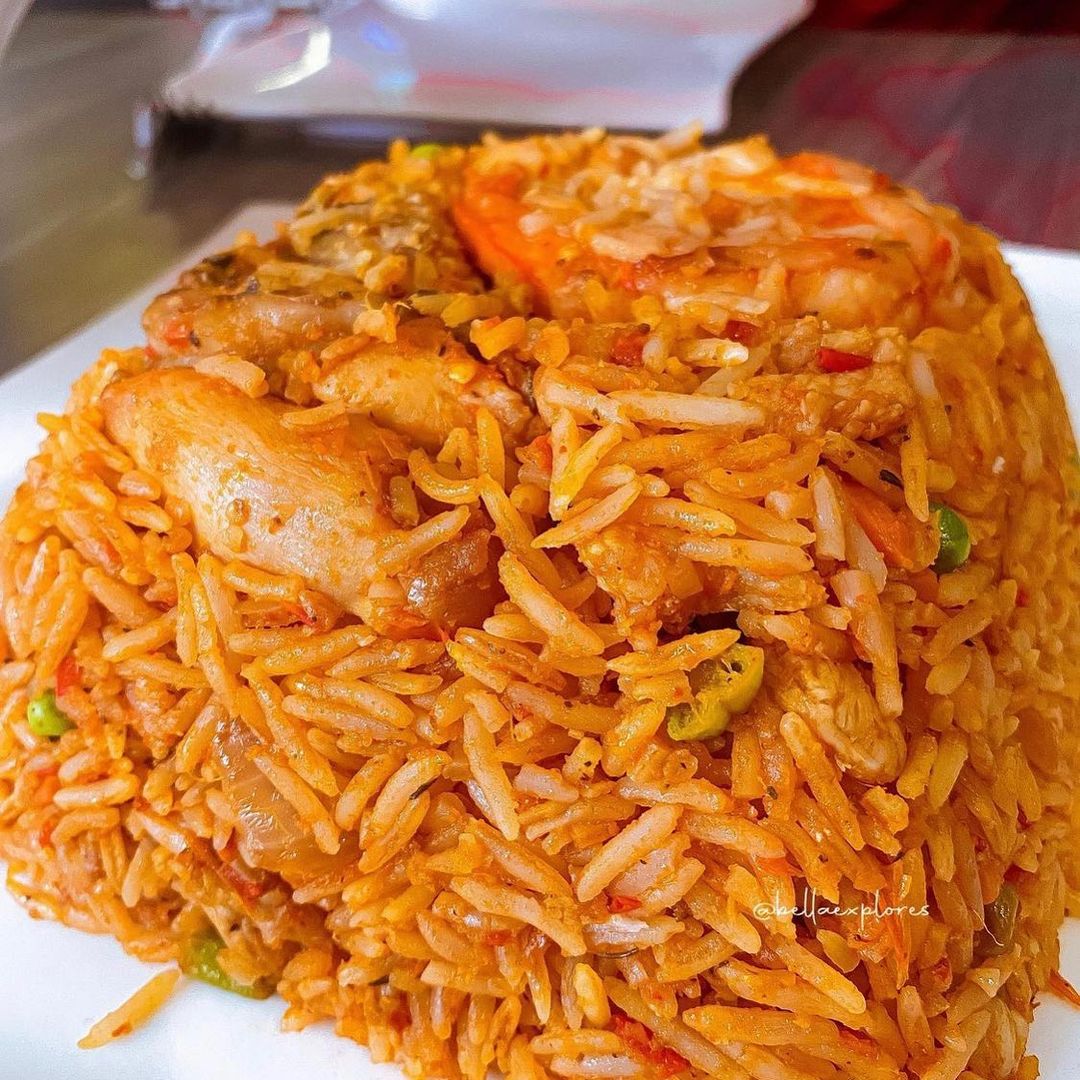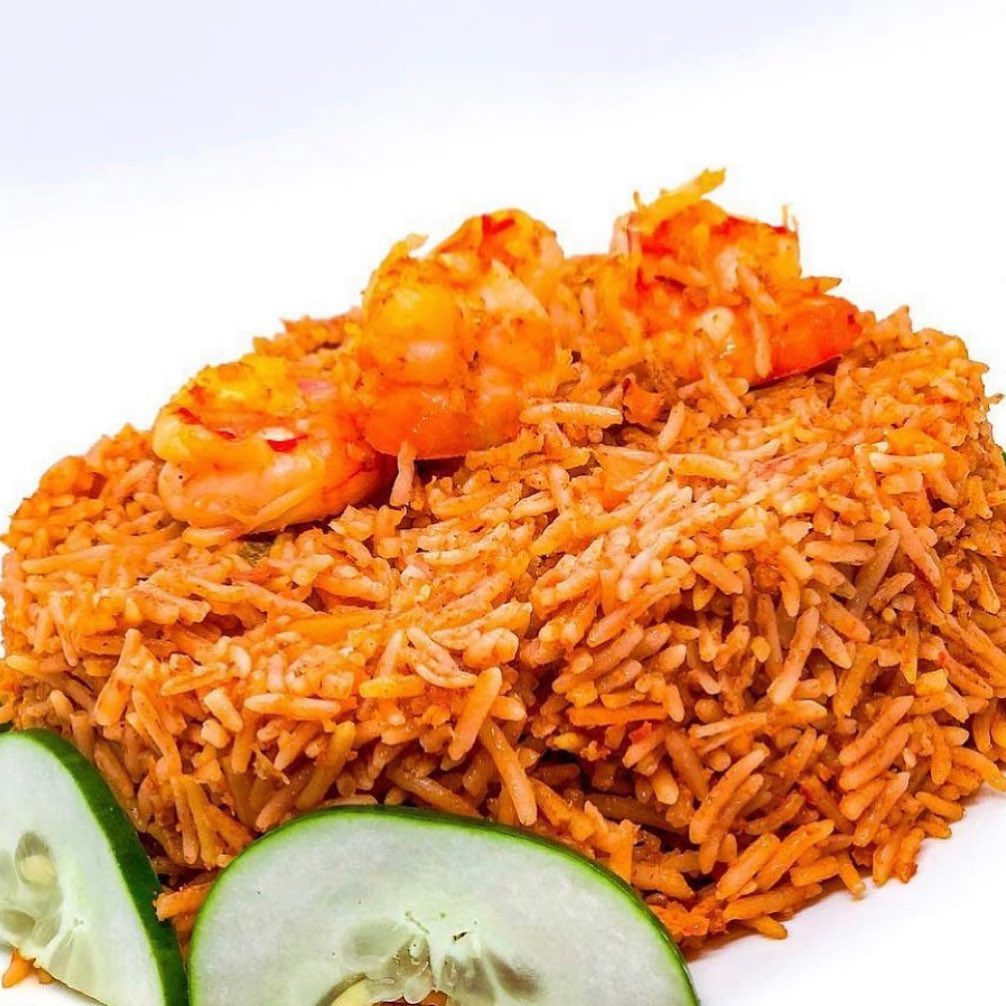 4. Thistle LRBG
Situated in the bustling metropolis of Lagos, you'll find Thistle LRBG – a charming restaurant that seamlessly blends traditional Nigerian flavors with a modern Continental twist. This culinary haven offers an array of options that cater to diverse tastes. From cherished classics like Jollof rice and Egusi soup to sandwiches, salads, and grilled entrees, the menu is a delightful spectrum of choices. To elevate your experience, Thistle LRBG also presents a selection of cocktails and spirits, making it an ideal destination to unwind at the end of the day.
The atmosphere at Thistle LRBG is both inviting and relaxed. With a casual dress code and a welcoming outdoor seating area, you're encouraged to make yourself at home. The staff, known for their friendliness and expertise, are readily available to guide you through the menu, ensuring that your dining journey is a satisfying one.
No matter the occasion, Thistle LRBG rises to meet it. Whether you're seeking a cozy dinner for two or an evening out with friends, the restaurant provides an ambiance that suits various gatherings. With its comfortable setting and delectable dishes, Thistle LRBG invites you to savor the moment and relish in the flavors that define its culinary identity.
Insider Tip
Unrelated, you may thing but the cocktails served at Thistle is one of the best you would ever have! Your tastebuds would thank you for a job well done.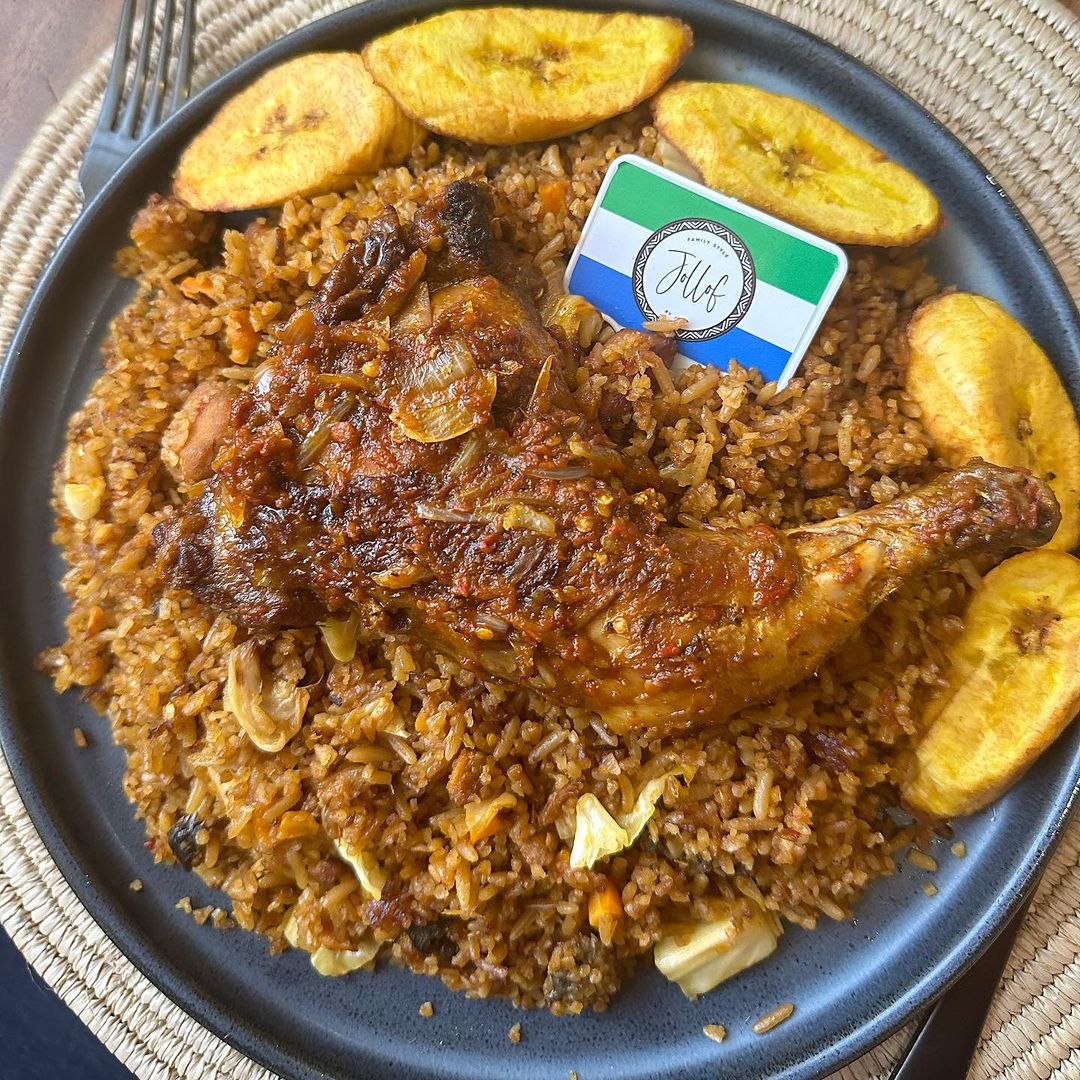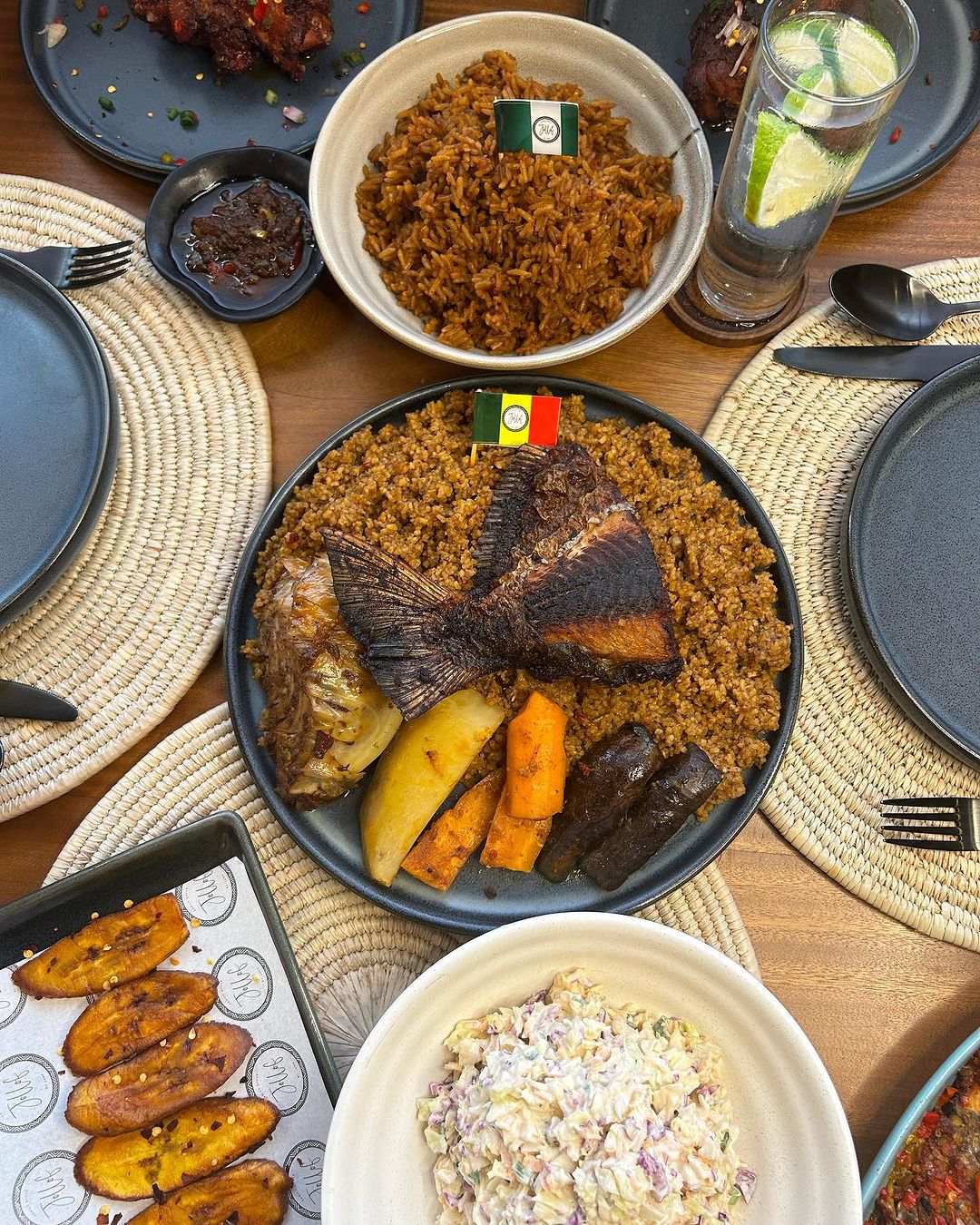 5. Jollof by Jara
Discover the essence of West African culinary delights at Jollof by Jara, a cherished family-run establishment nestled in the heart of Lagos, Nigeria. This restaurant is a testament to the rich tapestry of authentic Nigerian cuisine. With an unwavering dedication to premium ingredients and an ardent love for flavor, Jollof by Jara becomes an ideal haven for relishing scrumptious meals among cherished friends and beloved family.
The menu is an exquisite mosaic that harmoniously blends traditional Nigerian and African fare with innovative interpretations of timeless recipes. From the iconic jollof rice accompanied by succulent meats to the alluring grilled fish served alongside coconut-infused rice, every dish epitomizes a symphony of tastes that's both vibrant and rich. As a nod to diverse palates, Jollof by Jara proudly extends vegetarian options and presents a curated array of soups, salads, and desserts to complete the culinary journey.
Insider Tip
One thing that sets Jollof by Jara apart from other jollof rice restaurants in Lagos, is that this restaurant also offers other varieties of jollof rice from other countries and if you want to switch off from Nigerian jollof, then Jollof by Jara is your best bet!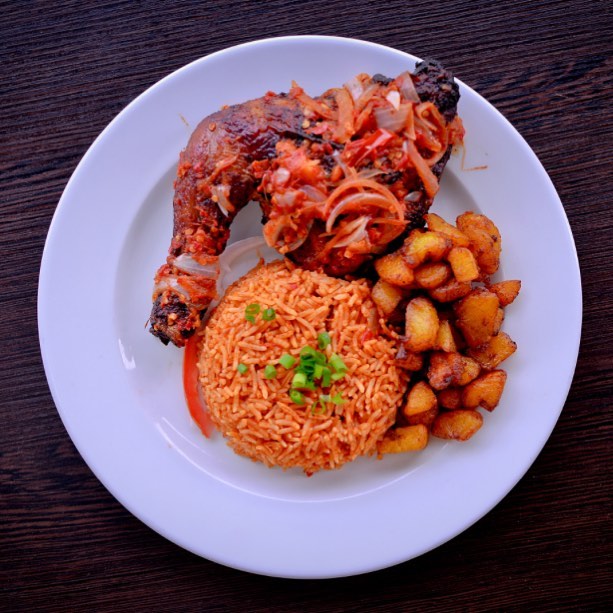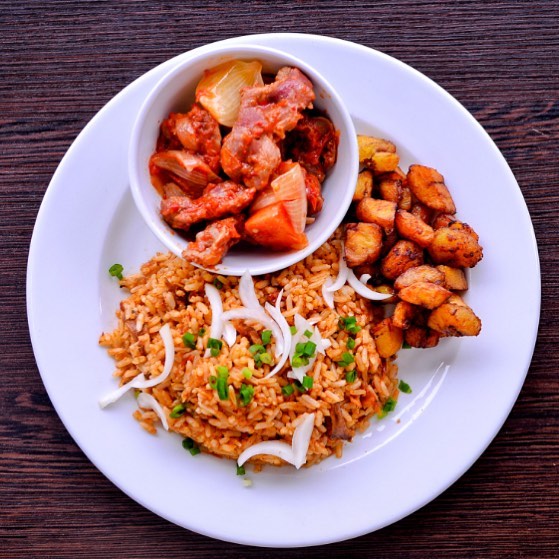 6. Black Bell Restaurant
Welcome to Black Bell Restaurant, a charming and welcoming haven nestled in Lagos. Here, a diverse array of delectable dishes from Nigerian cuisine awaits, ranging from the mouthwatering grilled catfish to the flavorful jollof and fried rice. The ambiance exudes warmth and comfort, adorned with a monochrome design and thoughtfully chosen lighting that sets the mood perfectly.
Guests have sung praises for the friendly and considerate staff, though some believe that customer service could benefit from a touch more attention. Without a doubt, the food here is a highlight, with patrons raving about the tantalizing asun, the sumptuous fish platter, and the irresistible BBQ grill platter. The prices strike a moderate balance, and the wait times are kept pleasantly short.
The cheerful demeanor of the waitstaff adds an extra layer of enjoyment to the dining experience, while the overall ambiance creates an atmosphere that's both enjoyable and inviting. While parking can be a bit of a challenge, the culinary delights that await are well worth the effort.
Whether you're seeking a place to relish a scrumptious meal with your loved ones or craving a culinary adventure, Black Bell Restaurant beckons. It's a destination where flavors flourish, memories are made, and your taste buds are treated to an exquisite journey through Nigerian cuisine.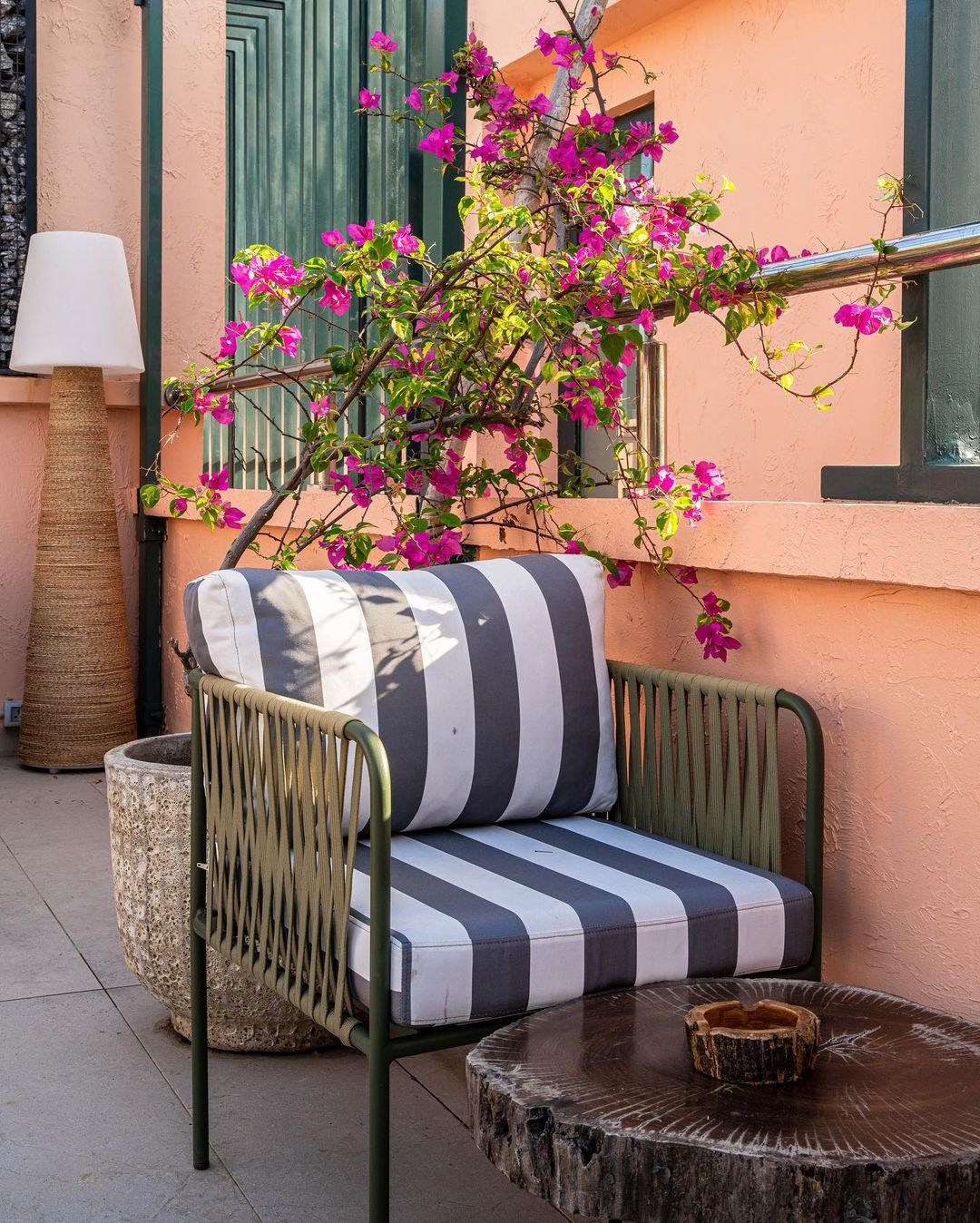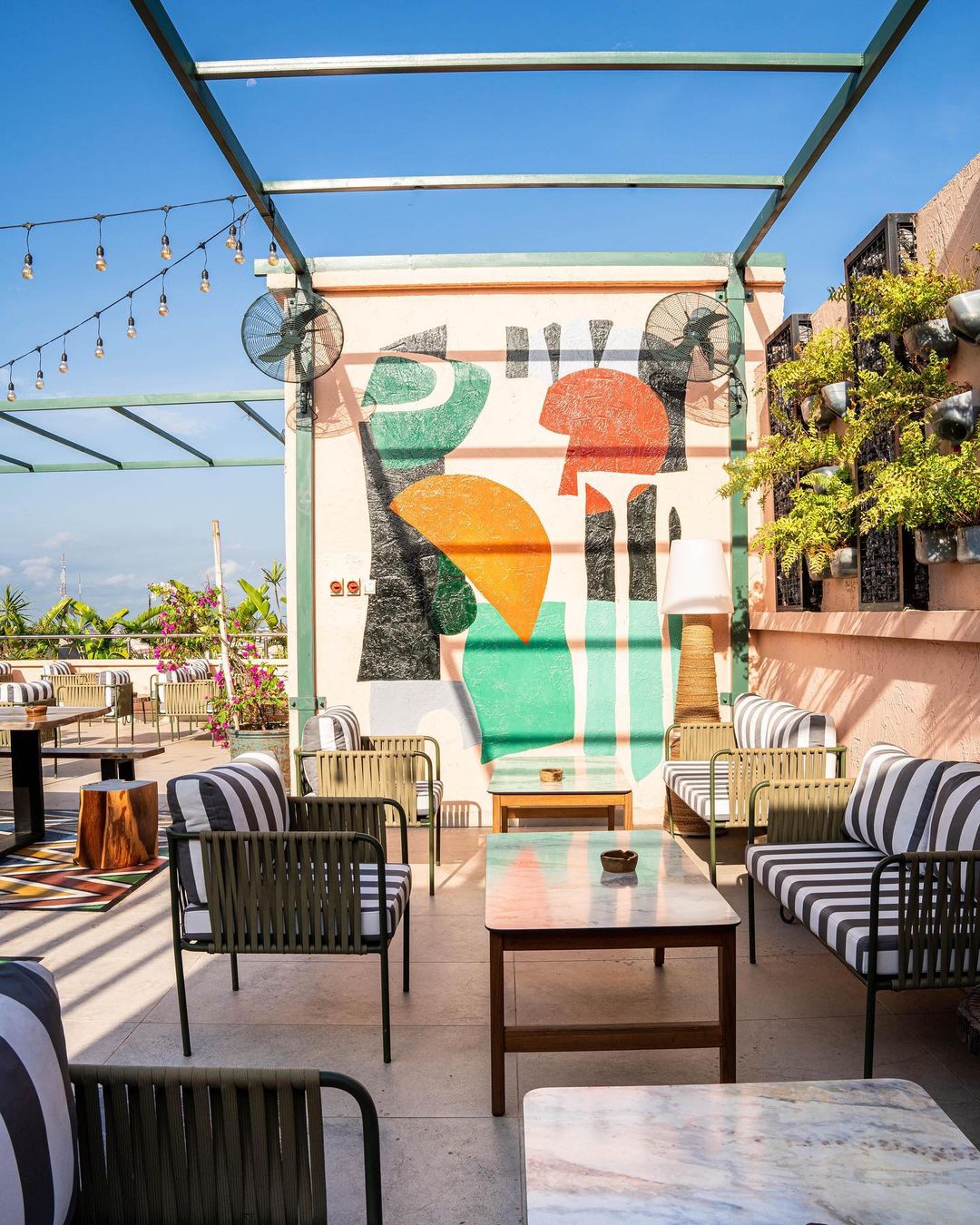 7. The Rooftop at Boardroom
Situated at the heart of Lagos, The Rooftop at Boardroom emerges as an exhilarating and distinctive dining destination. Boasting panoramic vistas that unveil the city's allure, it transforms into an idyllic sanctuary for unwinding while indulging in exquisite culinary delights. The ambiance resonates with warmth and ease, and the attentive staff ensures a seamless dining experience.
The menu is a canvas of innovation, adorned with an array of inventive dishes inspired by local flavors. From beloved traditional treasures like jollof rice to inventive creations such as grilled salmon with plantain, every dish is a celebration of diverse tastes.
The setting itself is a work of art, with the restaurant commanding a breathtaking view of the city. For those seeking an elevated experience, the rooftop terrace offers the perfect oasis to savor your meal against the backdrop of the city skyline.
Whether it's a romantic dinner date or a night of revelry with friends, The Rooftop at Boardroom stands as an exquisite choice. From its delectable cuisine to its enchanting atmosphere and masterful cocktails, this restaurant beckons you to immerse yourself in an unparalleled culinary journey that's as remarkable as the city it overlooks.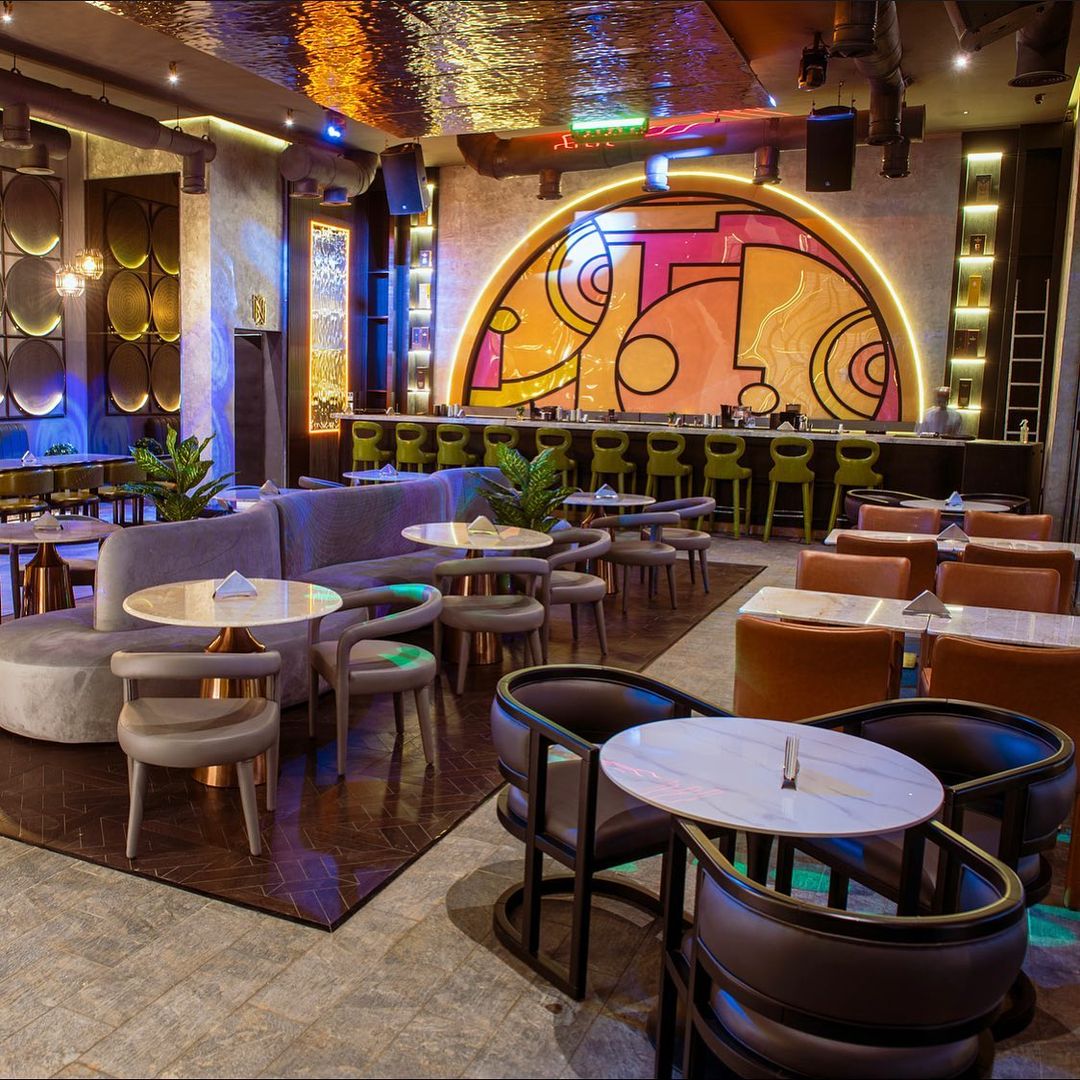 8. Nostalgia Lagos
In Lagos, Nigeria, Nostalgia Lagos stands as a remarkable dining destination where African and Mediterranean flavors unite for an exceptional experience. This eatery crafts delectable dishes that cater to various tastes, boasting a relaxed and inviting atmosphere perfect for any occasion – from intimate dinners to lively outings with friends.
The menu offers a delightful array of options, ranging from cherished African classics like Jollof Rice to Mediterranean favorites like Hummus and Falafel. Vegetarian and vegan choices are also available, ensuring everyone finds a satisfying dish. The bold and intricate flavors of each creation make every bite memorable.
Portions are generous, leaving you content, while the staff's friendly and knowledgeable assistance ensures a pleasant visit. With reasonable prices that accommodate various budgets, Nostalgia Lagos is an ideal destination for an unforgettable dining experience that harmoniously marries African and Mediterranean culinary traditions.
In Conclusion: Celebrating Diversity Through Jollof Rice
In Lagos, Jollof rice isn't just a dish; it's a journey that traverses cultures, regions, and generations. Each restaurant on this list is a storyteller, sharing a unique interpretation of this cherished dish. From traditional to innovative, rustic to upscale, these establishments encapsulate the vibrant essence of Lagos' culinary scene.
As you embark on this culinary voyage, remember that Jollof rice isn't just a meal; it's a testament to Nigeria's unity, culture, and shared experiences. The Jollof rice restaurants of Lagos invite you to savor every bite, to experience the nation's flavors and traditions in a single dish. Whether you're a local seeking comfort in familiar tastes or a visitor eager to explore West African cuisine, these restaurants promise an unforgettable culinary journey that lingers on your taste buds and memories long after the last grain is savored.