Embracing the vibrant culture and natural beauty of Ghana while savoring exquisite cuisine is an experience like no other. In this guide, we invite you to explore the enchanting world of outdoor dining in Ghana. Picture yourself beneath the open skies, surrounded by lush greenery and the warm embrace of the African sun. As we journey through the heart of this beautiful nation, we'll introduce you to seven exciting Ghanaian restaurants that have perfected the art of outdoor dining. From the tantalizing flavors of traditional Ghanaian dishes to international delights, these dining destinations offer not just a meal but a sensory adventure. So, get ready to embark on a culinary expedition through Ghana's most captivating outdoor dining spots, where each bite is a celebration of flavor, and each moment is an immersion in the country's rich culture and hospitality.
7 Ghanaian Restaurants Perfect for Outdoor Dining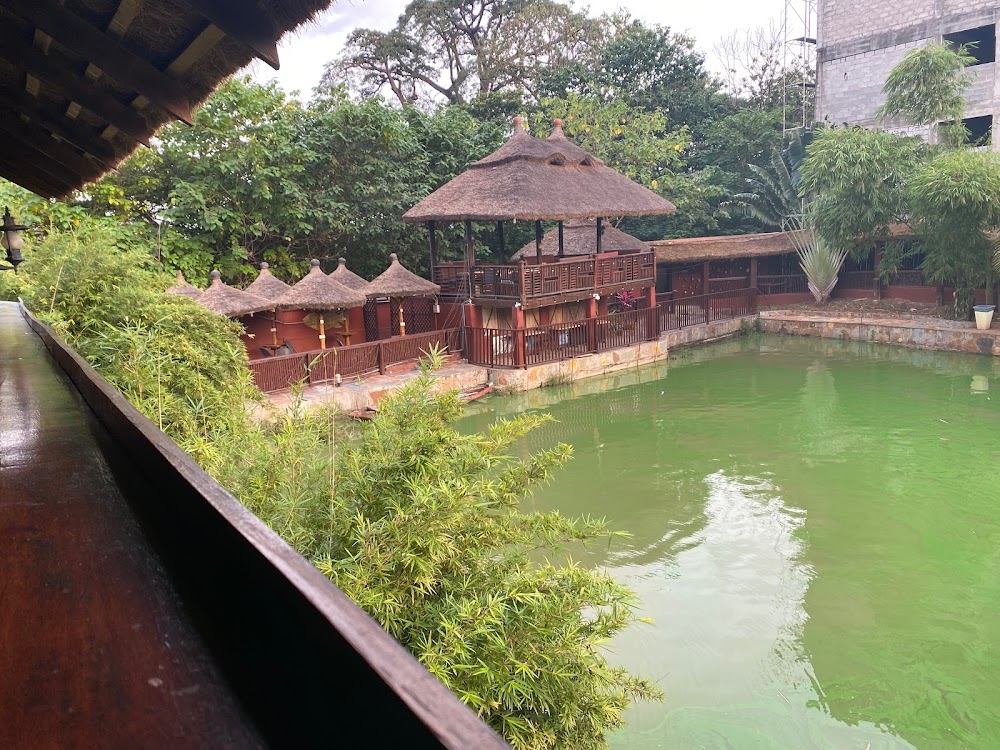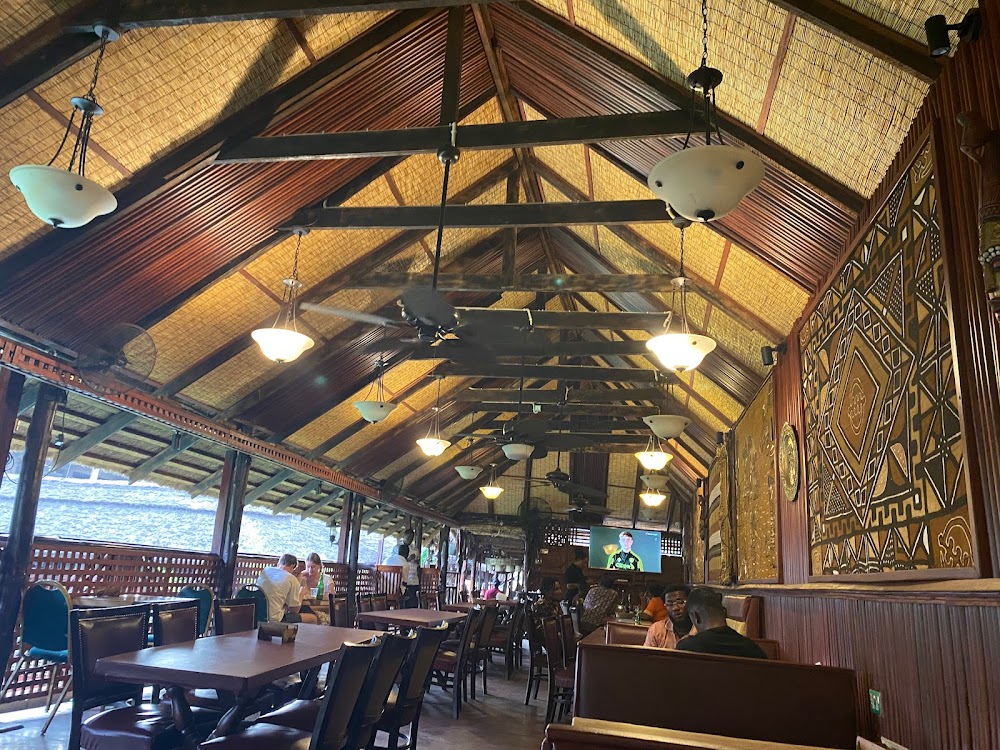 1. Ike's Cafe and Grill
Situated at the heart of Kumasi Cultural Center in Ghana, Ike's Cafe and Grill is a vibrant dining destination that promises a unique and diverse culinary experience. This restaurant is renowned for its welcoming atmosphere and exceptional service, with a friendly staff that ensures every guest feels right at home. The ambiance at Ike's is both warm and inviting, complemented by the soothing melodies of classic tunes that set the perfect mood for your visit.  When it comes to the food, Ike's Cafe and Grill takes pride in offering fresh and flavorful dishes. The menu is a true culinary journey, featuring a wide range of options, from mouthwatering tilapia and kebabs to crispy kelewele, golden french fries, and a delightful selection of smoothies and fresh fruit juices. Among the favorites are the special fried rice and the truly special fufu. Ike's Cafe and Grill is an excellent choice for a night out with friends, family, or a romantic date. Additionally, the restaurant provides phone charging outlets, making it an ideal place to relax and stay connected. While enjoying your meal, take in the serene view of the nearby lake, where catfish swim gracefully, adding a touch of nature to your dining experience. Whether you're a visitor exploring Kumasi or a local looking for a delicious and enjoyable meal, Ike's Cafe and Grill is the perfect option.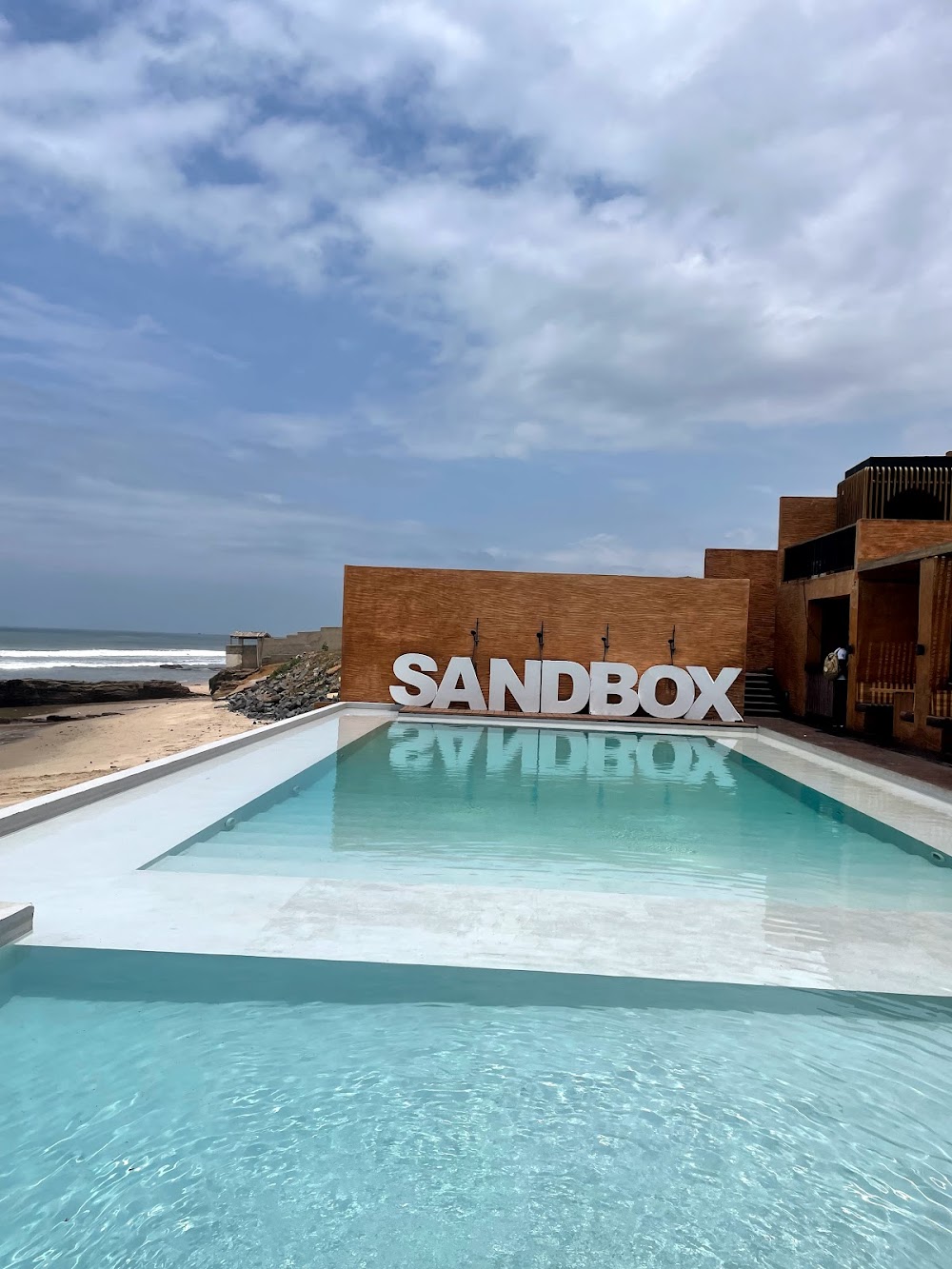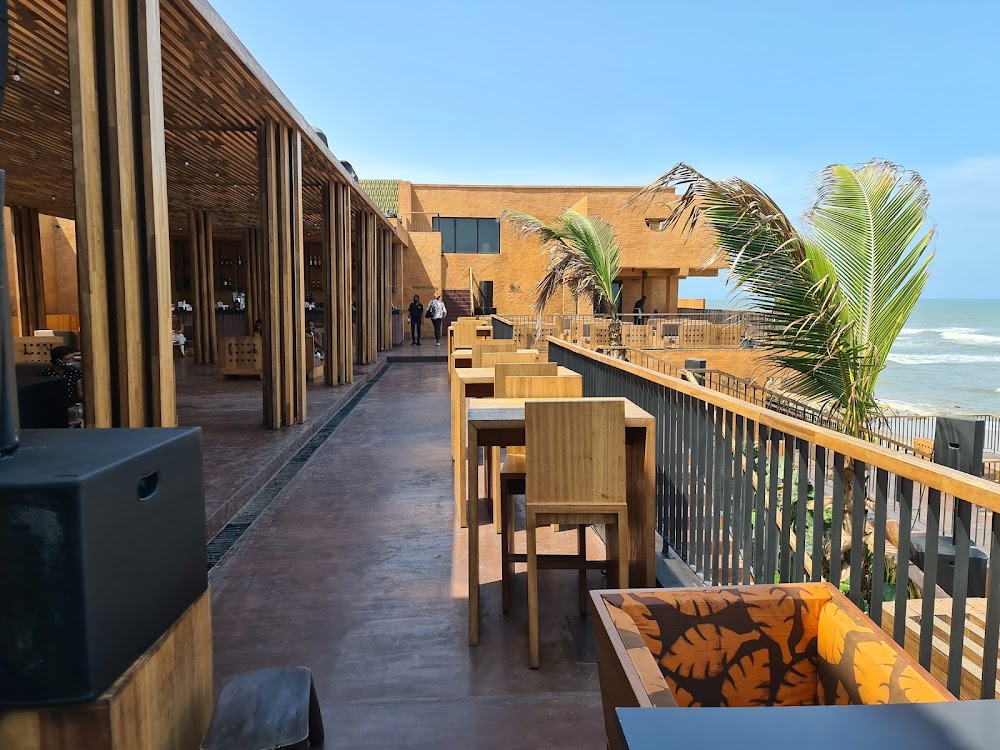 2. Sandbox Beach Ckub
In the heart of Accra, Ghana, Sandbox Beach Club invites you to savor a unique dining experience set against the backdrop of a breathtaking beachfront. Here, culinary excellence takes center stage, offering an exceptional menu featuring seafood delicacies, gourmet burgers, mouthwatering tacos, fresh salads, and more. Each dish is carefully crafted using locally-sourced, top-quality ingredients, reflecting an innovative twist on traditional favorites. Complementing this gastronomic adventure is an extensive drinks menu boasting signature cocktails, craft beers, and a curated selection of fine wines. What truly sets Sandbox Beach Club apart is its enchanting ambiance. Situated mere steps from the sandy shores, diners are treated to refreshing sea breezes and expansive ocean vistas, creating an atmosphere that exudes charm and relaxation. Inside, the restaurant features tasteful decor that enhances the overall dining experience. The attentive and welcoming staff further elevates the experience, ensuring that every guest feels right at home. The restaurant has garnered a plethora of positive reviews, with guests effusively praising the delectable seafood, the enchanting setting, and the impeccable service. Many also highlight the family-friendly nature of Sandbox Beach Club, noting the staff's exceptional treatment of young children. In Accra's vibrant culinary landscape, Sandbox Beach Club shines as a beloved destination. Its stunning views, exquisite cuisine, and hospitable team have cemented its status as a local and visitor favorite. Whether you're seeking a leisurely lunch with friends or a romantic seaside dinner, Sandbox Beach Club beckons you to relax and relish the finest that Accra has to offer, ensuring that every visit is a memorable experience.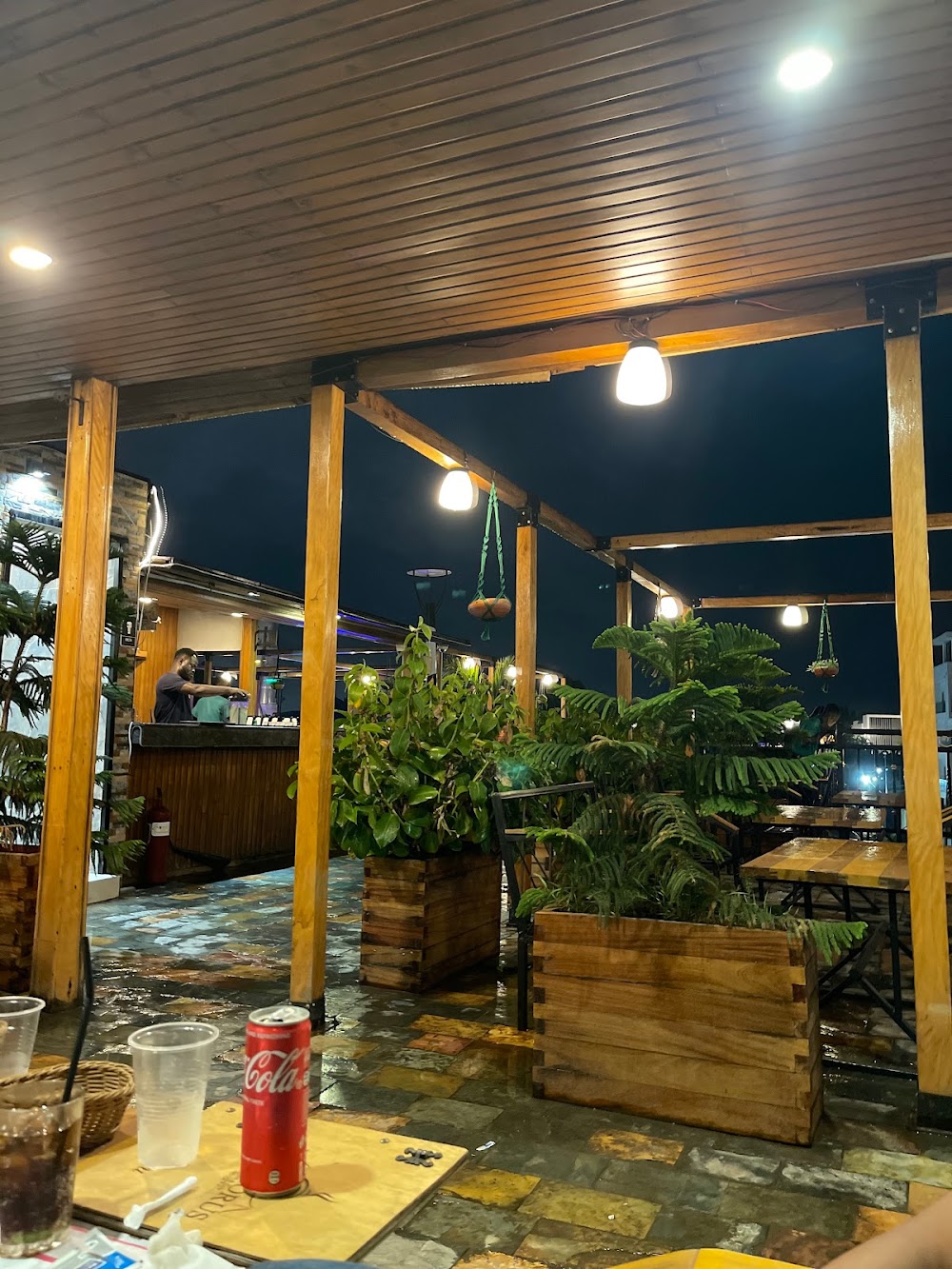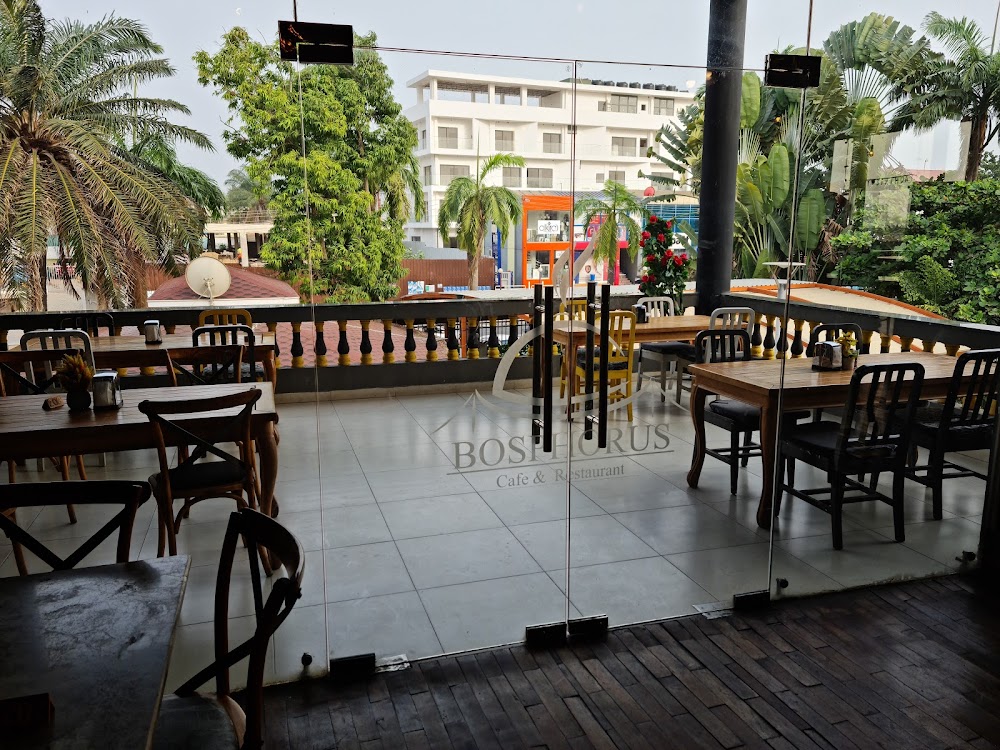 3. Bosphorus Restaurant and Cafe
Bosphorus Restaurant & Cafe stands as a magnificent culinary gem in the heart of Accra, Ghana, offering a delectable array of dishes and beverages to satisfy every palate. As you step through its doors, a warm and welcoming atmosphere greets you, courtesy of the attentive and hospitable staff. With a range of seating options, whether you prefer the cozy indoors or the refreshing outdoors, the added allure of an aquarium view on the ground floor enhances your dining experience. The menu at Bosphorus is a gastronomic delight, featuring a mouthwatering selection that caters to diverse tastes, from succulent steaks and flavorful tilapia to indulgent fries and crispy chicken nuggets. For those with a sweet tooth, an irresistible assortment of desserts, including a heavenly cheesecake, awaits your exploration. To complement your meal, a variety of refreshing fruit juices are on offer. Beyond the culinary delights, what truly sets Bosphorus apart is its impeccable customer service. The dedicated waitstaff consistently exude friendliness and a willingness to ensure your visit is nothing short of memorable. Families will appreciate the dedicated kid's section, while the restaurant's charming ambiance provides plenty of picturesque spots for capturing special moments. For a memorable dining experience in Accra that combines scrumptious food with a delightful atmosphere, Bosphorus Restaurant & Cafe is the perfect choice. This charming eatery promises to make your visit to Accra truly unforgettable.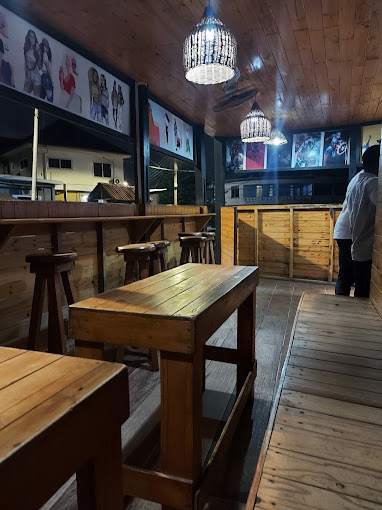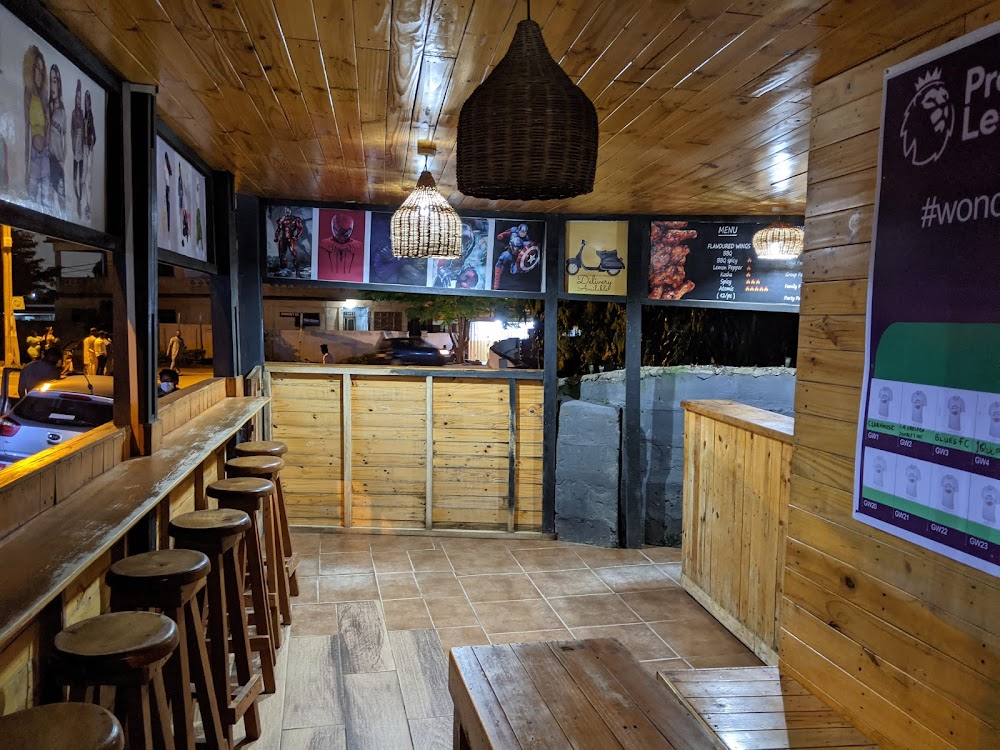 4. Wonder Wings - Osu
Welcome to Wonder Wings Osu, right in the heart of Accra, Ghana! This open-air dining gem beckons all those in search of a delectable meal. At Wonder Wings Osu, you'll find a diverse menu, featuring enticing options like Hot and Spicy Chicken Wings or Gizzard paired with either Yam Chips or Kelewele. What sets them apart is their commitment to using fresh, locally sourced ingredients, guaranteeing a top-notch dining experience. The ambiance is equally inviting, making it an ideal spot for both groups of friends and individuals seeking a peaceful meal. With affordable prices, Wonder Wings Osu ensures that indulging in a delicious meal won't dent your wallet. Their stellar customer service, marked by a friendly and attentive team, ensures your visit is a delightful one. For added convenience, they offer delivery services, allowing you to relish their offerings in the comfort of your own home. Wonder Wings Osu places a premium on food safety, maintaining impeccably clean and sanitized tables to ensure your meal is not only delicious but also safe and hygienic. When you're in Accra, Ghana, and craving a scrumptious yet budget-friendly meal, look no further than Wonder Wings Osu. With their mouthwatering dishes and hospitable staff, you're guaranteed an unforgettable dining experience.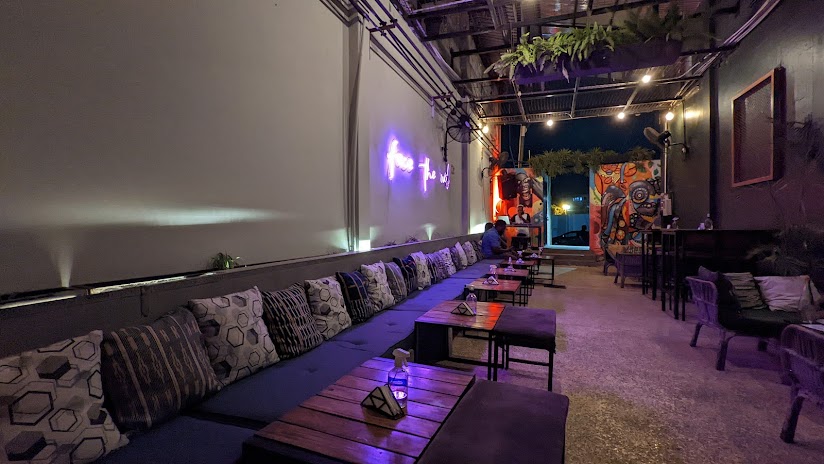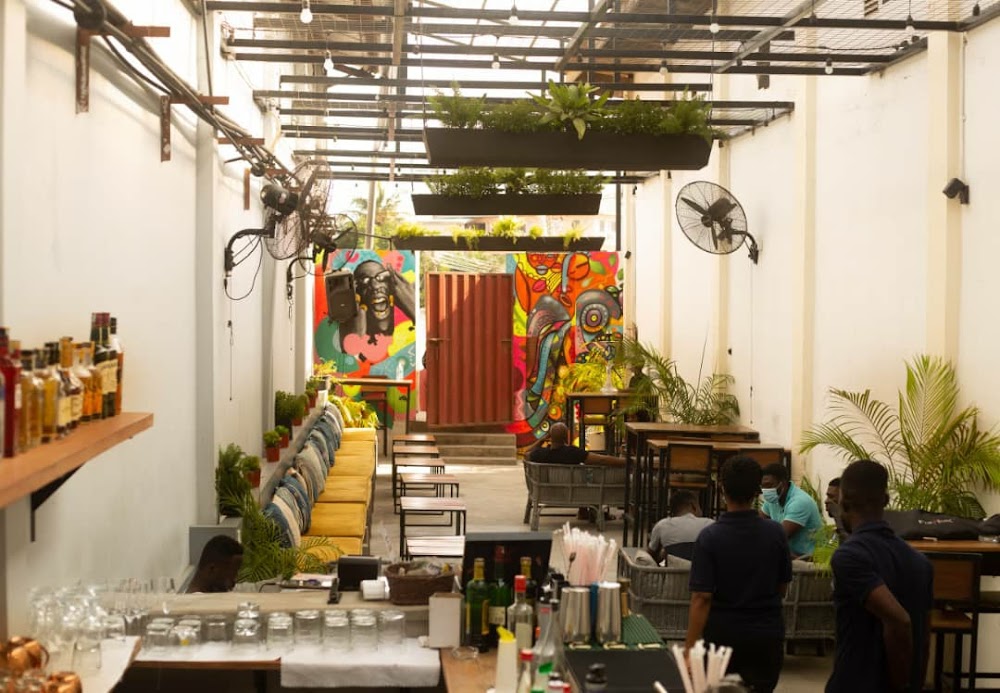 5. Alley Bar
Alley Bar, situated in the heart of Ghana, is a dynamic restaurant that promises a one-of-a-kind and lively ambiance. The establishment is thoughtfully divided into three distinct sections, each offering its unique charm. First, the outdoor area beckons, providing an ideal setting for leisurely sipping on your favorite drinks while basking in the warm weather. Meanwhile, the alley section offers a more relaxed and chill vibe, perfect for unwinding and simply vibing with friends. For those seeking a bit more excitement, the jam room awaits, featuring a live DJ who's dedicated to playing all your beloved tunes, creating an electrifying atmosphere. The restaurant's interior is adorned with captivating graffiti, adding to the overall character. One notable aspect of Alley Bar is its friendly and attentive staff, always ready to ensure your experience is top-notch. The menu is a testament to freshness and delectability, with dishes that consistently delight the palate. What's more, the service is swift and efficient, ensuring you don't have to wait long to enjoy your meal. Whether you're looking to kickstart your weekend or take a well-deserved break from a hectic day, Alley Bar stands as the ultimate destination for relaxation and unwinding. The atmosphere perpetually brims with vivacity, and it seems everyone is in high spirits, ready to have a great time. With a top-notch music selection and an ambiance tailor-made for socializing and dancing, you can effortlessly lose track of time while enjoying the beats and vibing with your friends. In summary, Alley Bar is your go-to spot for a memorable night out with friends. The liveliness in the air is infectious, the music is always on point, the food is scrumptious, and the service is consistently prompt and amiable. So, if you're in search of a fresh experience or simply looking to have a fantastic time, Alley Bar is the place to be.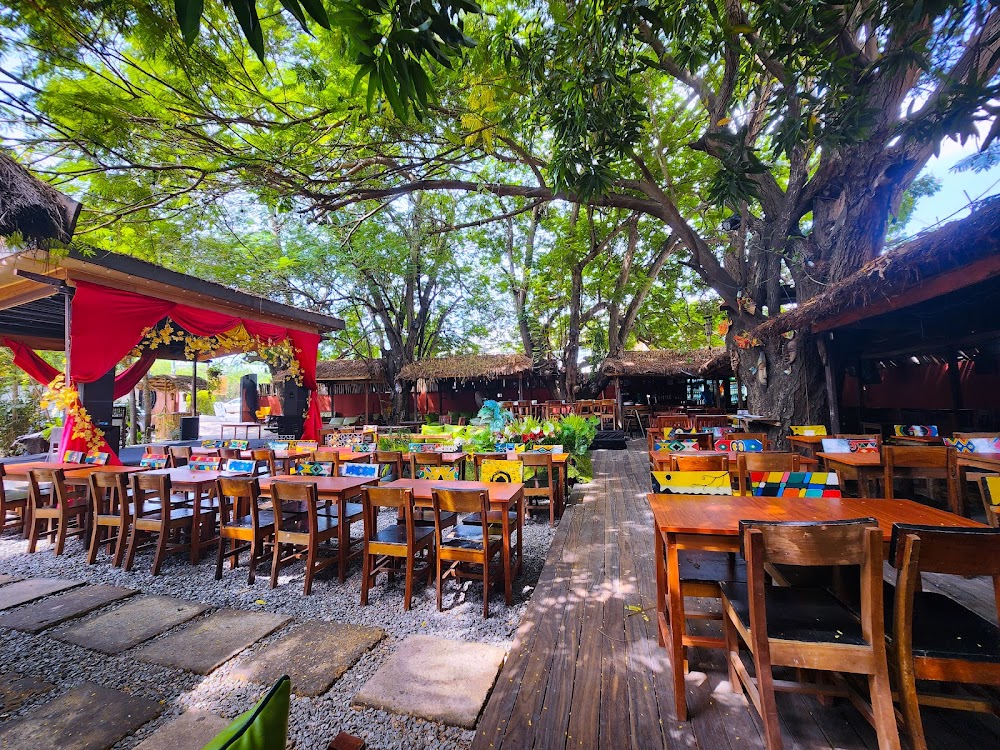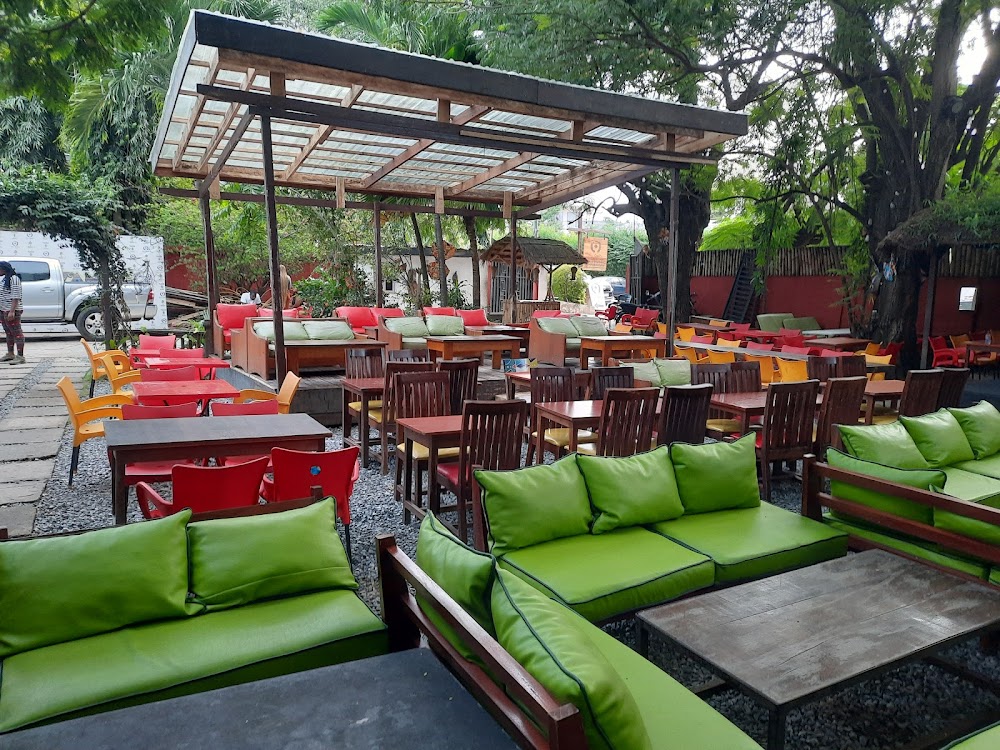 6. Zen Garden
Zen Garden in Accra, Ghana stands out as a dining destination that truly captivates the senses. This remarkable restaurant boasts an atmosphere that is both vibrant and uniquely inviting, making it the perfect setting for a memorable evening out. What sets Zen Garden apart is its enthralling live music performances that promise to leave you mesmerized. The soulful and lively tunes performed by the band will not only serenade your ears but also inspire you to get up and dance. The addition of a mini stage allows guests to immerse themselves in the music, becoming a part of the performance. When it comes to the culinary offerings, Zen Garden doesn't disappoint. The menu features a diverse range of delectable dishes to suit every palate. The fish and chips, in particular, are a standout with the flounder expertly battered and fried to perfection. If you're a seafood enthusiast, the seafood platter is a tantalizing choice, featuring a delightful array of fresh and flavorful options. For those seeking a unique taste experience, the goat chinchinga is a must-try and promises to leave a lasting impression. Complementing the exceptional cuisine is an impressive selection of cocktails that will undoubtedly tickle your taste buds. The attentive and friendly staff at Zen Garden ensures that your evening is not only enjoyable but also memorable. In summary, Zen Garden is the ideal destination for a delightful evening with friends or family. Its inviting and fun atmosphere, coupled with the captivating live music, guarantees an unforgettable experience. With its delicious food and excellent drinks, a visit to Zen Garden is sure to be an evening well spent.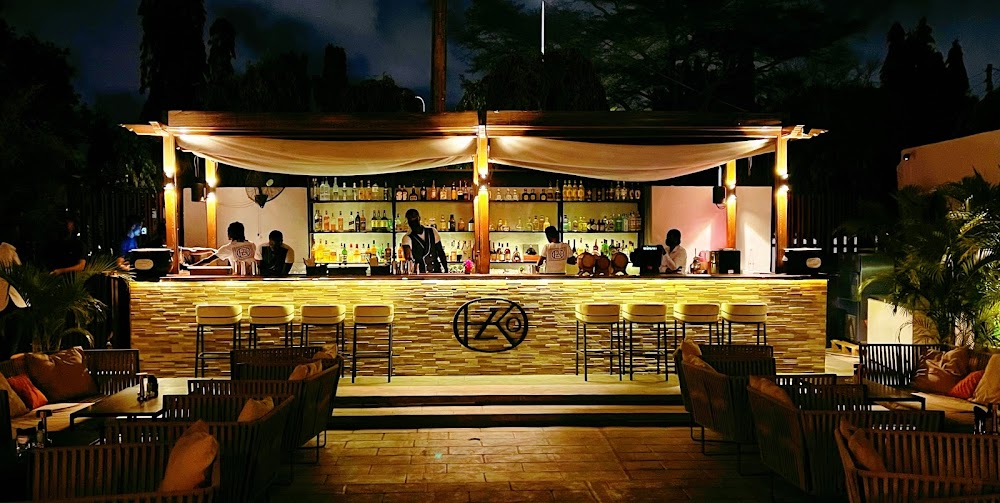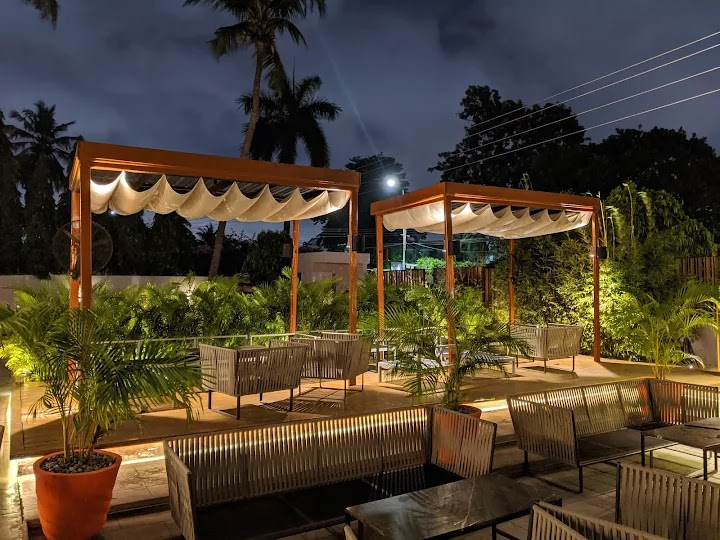 7. Kozo
Kozo, situated in West Accra, Ghana, stands out as an exceptional restaurant, boasting a diverse and extensive menu that caters to every palate. This establishment prides itself on creating an enchanting ambiance and providing attentive service to ensure your visit becomes a cherished memory. The menu showcases a wide array of culinary delights, promising something for everyone. Whether you're a fan of traditional Japanese flavors like ramen and sushi or crave Italian classics such as pizza and pasta, Kozo has it all. Additionally, there's a selection of specialty cocktails, wines, and beers to complement your dining experience. For an extraordinary dining affair, consider reserving a table and indulging in a delectable multi-course meal expertly crafted by talented chefs. At Kozo, dedicated staff is always at your service, ready to accommodate your every request and make your visit truly special. Kozo delivers an unforgettable dining experience, combining inventive dishes with a cozy atmosphere. Whether you're seeking a relaxed lunch or a romantic dinner, Kozo is the ideal destination to relish a delightful meal in the company of family or friends.
Conclusion
In conclusion, Ghana offers a diverse array of culinary delights for outdoor dining enthusiasts, and these seven exciting restaurants stand out as perfect choices to elevate your dining experience. From the vibrant flavors of local cuisine to international fusion dishes, these establishments not only tantalize your taste buds but also provide a captivating atmosphere to savor your meal al fresco. With scenic views, warm hospitality, and a fusion of flavors that celebrate Ghana's rich culinary heritage, these restaurants offer an unforgettable dining adventure. So, whether you're a local looking for a new dining spot or a traveler eager to explore Ghana's gastronomic wonders, these outdoor dining destinations promise an experience that's as vibrant and inviting as the nation itself.
Bon appétit and may your outdoor dining experiences in these Ghanaian restaurants be filled with joy, flavor, and lasting memories.
YOU MAY LIKE THIS