Get ready to embark on an extraordinary culinary voyage that traverses the diverse landscapes of South Africa. In this tantalizing exploration, we unveil the '5 Most Outstanding Restaurants in South Africa,' each a true masterpiece in its own right. These exceptional dining establishments are scattered across the nation, from the sun-kissed shores of Cape Town to the bustling urban hubs of Johannesburg, showcasing the remarkable diversity of South African cuisine. South Africa's culinary heritage is a tapestry woven from a myriad of influences, including indigenous flavors, European traditions, and the vibrant tapestry of cultures that call this nation home. As we delve into these five remarkable restaurants, you'll discover how they have harnessed this rich tapestry to create unforgettable dining experiences.
5 Most Outstanding Restaurants in South Africa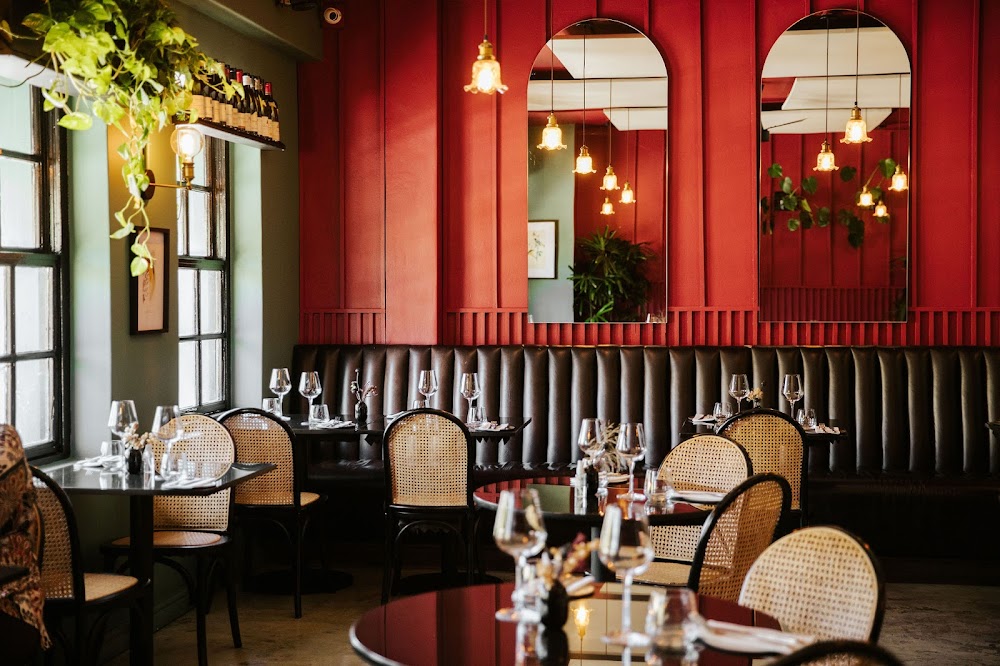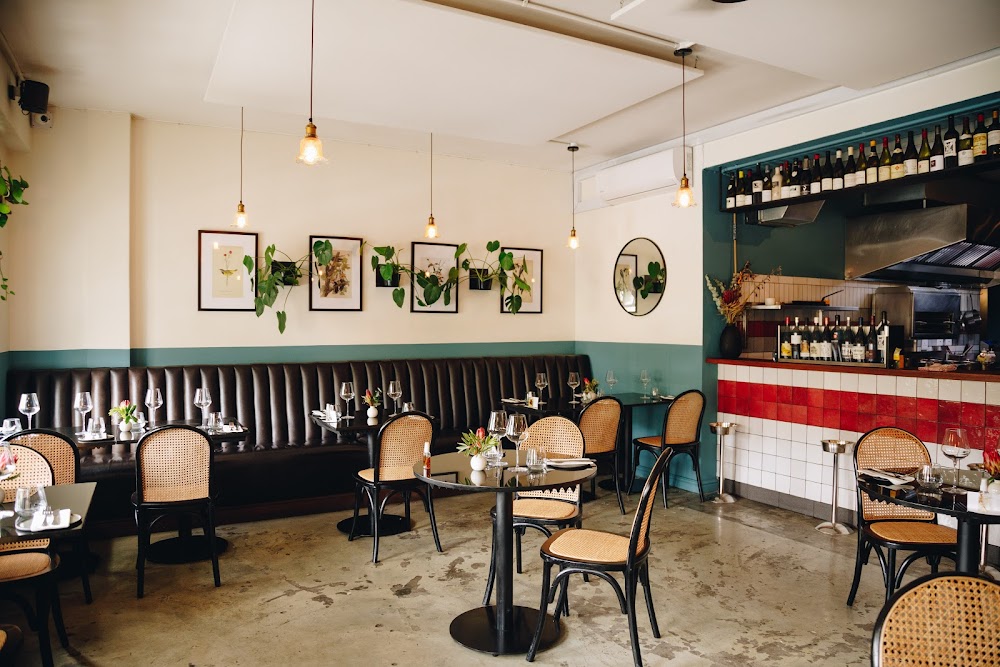 1. Grub & Vine
For an exceptional and unforgettable dining affair, Grub & Vine in Cape Town, South Africa, stands as the ultimate destination. This restaurant takes immense pride in crafting an enduring impression through its delectable culinary creations, carefully paired wines, and captivating "Meet the Maker" events. At these gatherings, Grub & Vine orchestrates a symphony of specially crafted dishes harmoniously paired with wines from local vintners, offering insights into the intricacies of both food and wine. Your evening promises to be an engaging and delightful experience, complemented by an interior that is as inviting as it is aesthetically pleasing. Grub & Vine boasts an extensive selection of South African wines, ensuring that your choice will always be a harmonious complement to your meal. The restaurant's reputation for excellence extends to its impeccable service, enchanting atmosphere, and culinary offerings that are nothing short of exceptional. With a menu that undergoes regular transformation to embrace the freshest seasonal flavors, Grub & Vine guarantees a consistently novel experience for each visit. Portion sizes are perfectly calibrated to gratify your palate without overwhelming your senses. The knowledgeable and affable staff further enhances your dining journey, ensuring that every moment is both enjoyable and enlightening. The cuisine at Grub & Vine is a culinary revelation, celebrating the diversity of seasonal ingredients with a vibrant and ever-evolving menu. The contemporary décor immerses you in modern elegance while allowing you to savor the bustling energy of the street below. Whether you're indulging in the picturesque presentation of your meal or basking in the warm ambiance, you can trust that Grub & Vine's attention to detail and service excellence will elevate your dining experience to new heights. In conclusion, if you seek an unforgettable culinary adventure, Grub & Vine beckons you. Reservations are highly recommended to secure your place at this exceptional dining destination, where an extraordinary and wonderful time awaits you.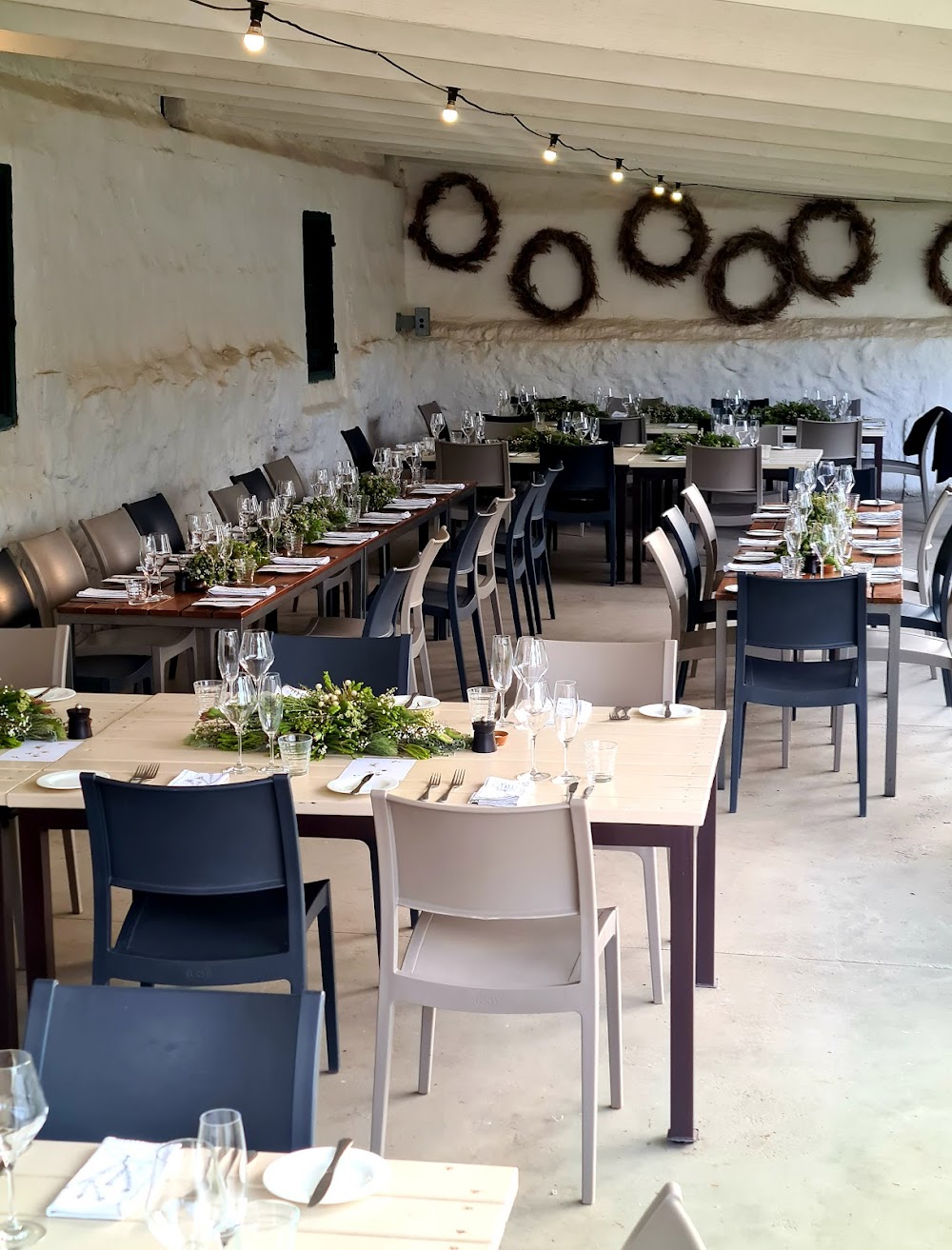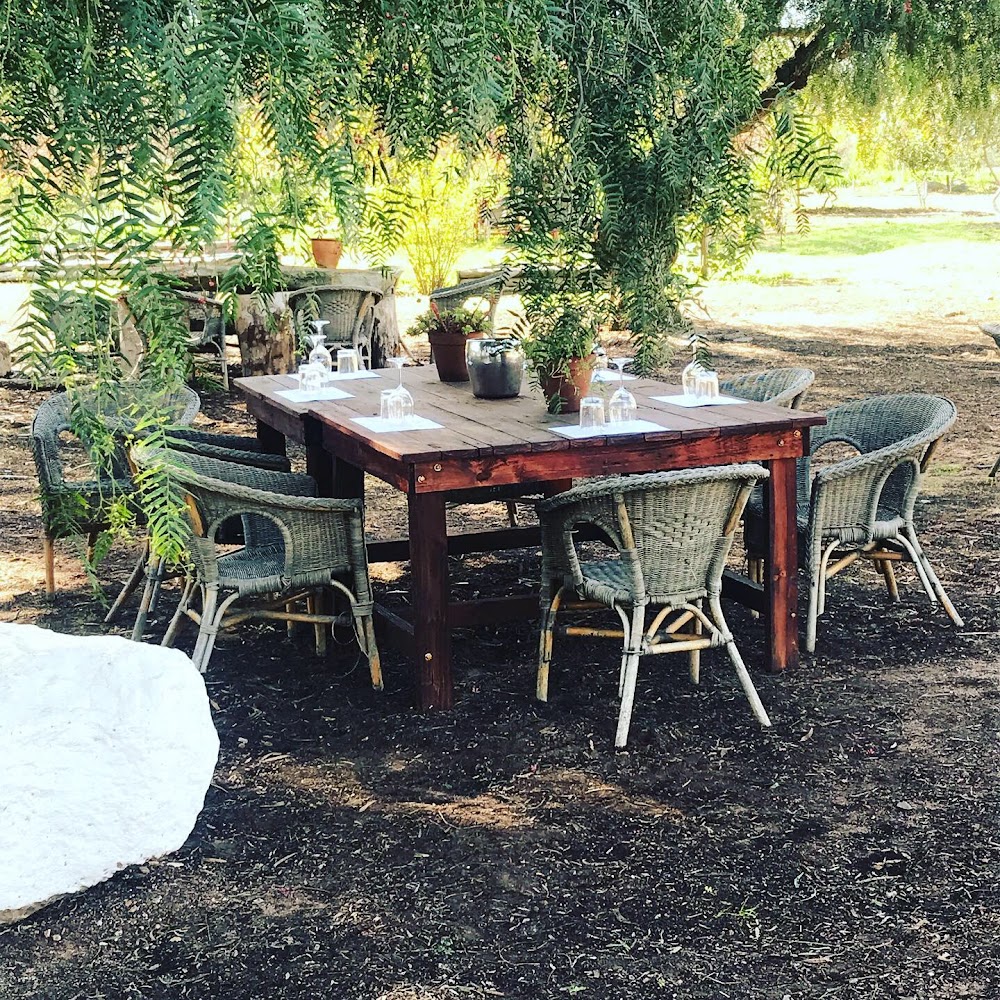 2. The Kraal at Joostenberg Wine Estate
At The Kraal, Joostenberg Wine Estate unfolds an unparalleled experience, captivating guests with its unique allure. This culinary gem resides in the heart of Stellenbosch, where lush grounds and verdant gardens create a haven of awe-inspiring beauty. Here, a restaurant awaits, ready to tantalize taste buds with delectable farm-to-table cuisine and an exquisite selection of wines.  What sets The Kraal apart is its unwavering commitment to offering a dining experience unlike any other. Within its charming walls, signature dishes are crafted from the freshest ingredients, nurtured right on the estate's own soil. The result is a symphony of flavors that dance harmoniously on the palate, a testament to the culinary team's dedication to excellence. Dining at The Kraal is a dynamic journey, with the menu evolving seasonally to ensure a constant sense of excitement and innovation. It's not merely a restaurant; it's a gastronomic adventure that promises to surprise and delight with each visit. This captivating ambiance also makes The Kraal a sought-after venue for special occasions, be it a dreamy wedding or a heartwarming family gathering. The experienced staff stands ready to ensure that every event is executed seamlessly, creating cherished memories for you and your guests. For those seeking a leisurely lunch or dinner, the outdoor seating within the kraal itself offers a relaxed and inviting environment. Vintage plates and captivating garden views combine to create the perfect setting for savoring the farm-fresh fare that graces your table. The Kraal at Joostenberg Wine Estate is more than a restaurant; it's an unforgettable dining experience. It's where exceptional food meets attentive service, and where the setting itself steals your breath away. Come and be enchanted, for The Kraal is a destination that promises to etch itself into your heart and memory.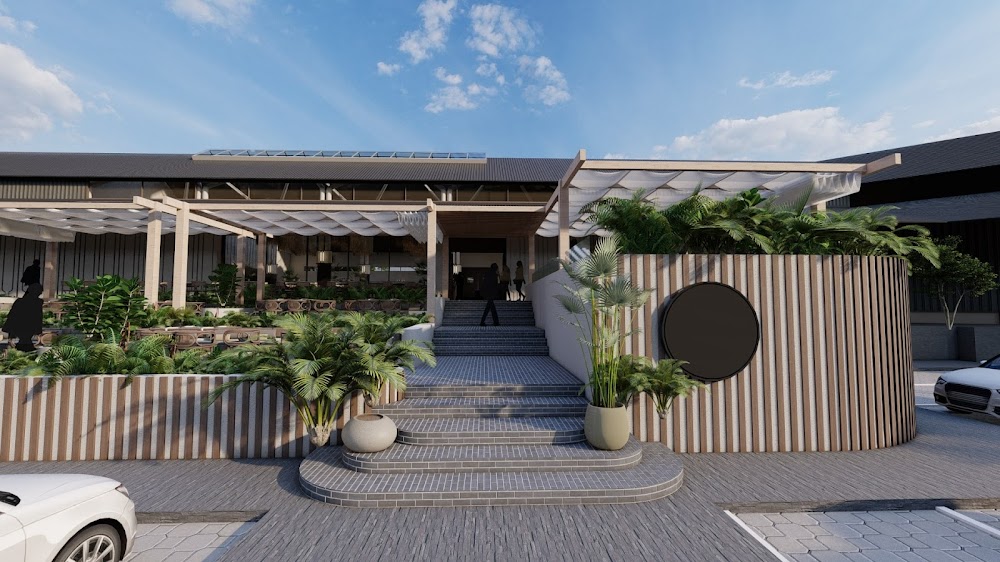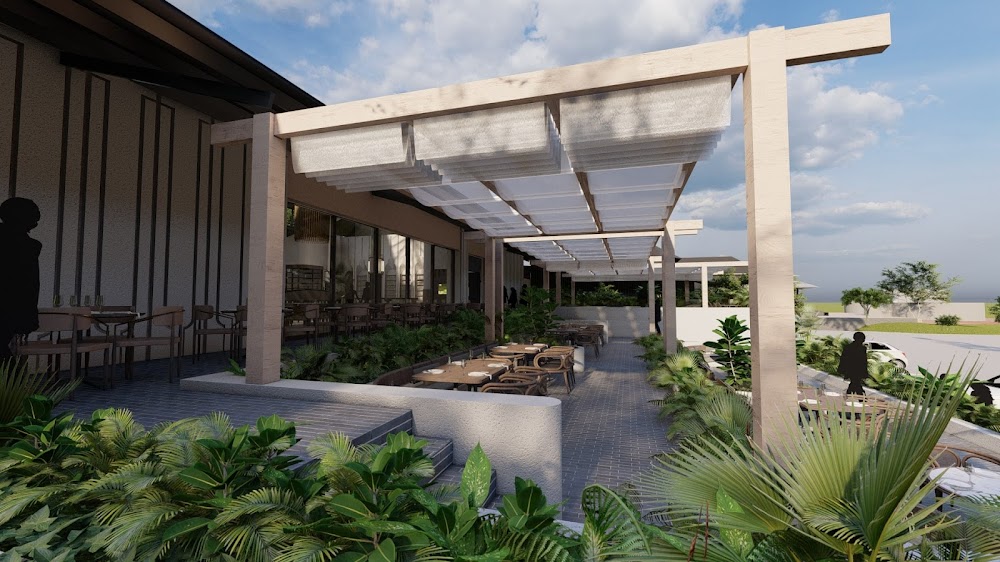 3. Mabu Restaurant
Mabu Restaurant, nestled within the vibrant Waterfall precinct, stands as a sophisticated and stylish destination for every occasion. It promises a distinctive and indelible experience that transcends the ordinary, capturing your senses from the moment you step inside. Your journey at Mabu begins with an ambiance carefully curated to transport you to distant realms. The meticulous selection of furniture and interiors creates an atmosphere of elegance and wonder, setting the stage for an unforgettable dining adventure. One of Mabu's many charms lies in its ever-evolving menu, ensuring that there's always something new and exciting to tantalize your taste buds. Whether you seek the comfort of simplicity or the thrill of culinary exploration, Mabu's diverse offerings cater to a wide spectrum of palates. The knowledgeable waitstaff are more than delighted to guide you in selecting dishes and beverages that enhance your dining experience. For those seeking an intimate gathering or a special celebration with a larger party, Mabu offers the option to book the private mezzanine area, adding an extra layer of exclusivity to your event. The restaurant's superb acoustics create an environment of tranquility and refinement, allowing you to savor the company of your companions amidst the backdrop of stunning decor. Be it a romantic rendezvous, a family gathering, or a birthday celebration, Mabu is the quintessential destination. The friendly and accommodating staff ensure your visit is seamless, so you can relax and relish every moment in their capable hands. Don't miss the opportunity to sample the delightful cocktails and indulgent desserts that grace Mabu's menu. Additionally, make the most of the enchanting outdoor area, adding an extra layer of charm to your dining experience. Mabu Restaurant beckons you to savor its unique and enchanting experience. It's a place where sophistication meets warmth, and where every visit promises to be a memorable occasion. Come and immerse yourself in the world of Mabu today – your culinary journey of delight awaits!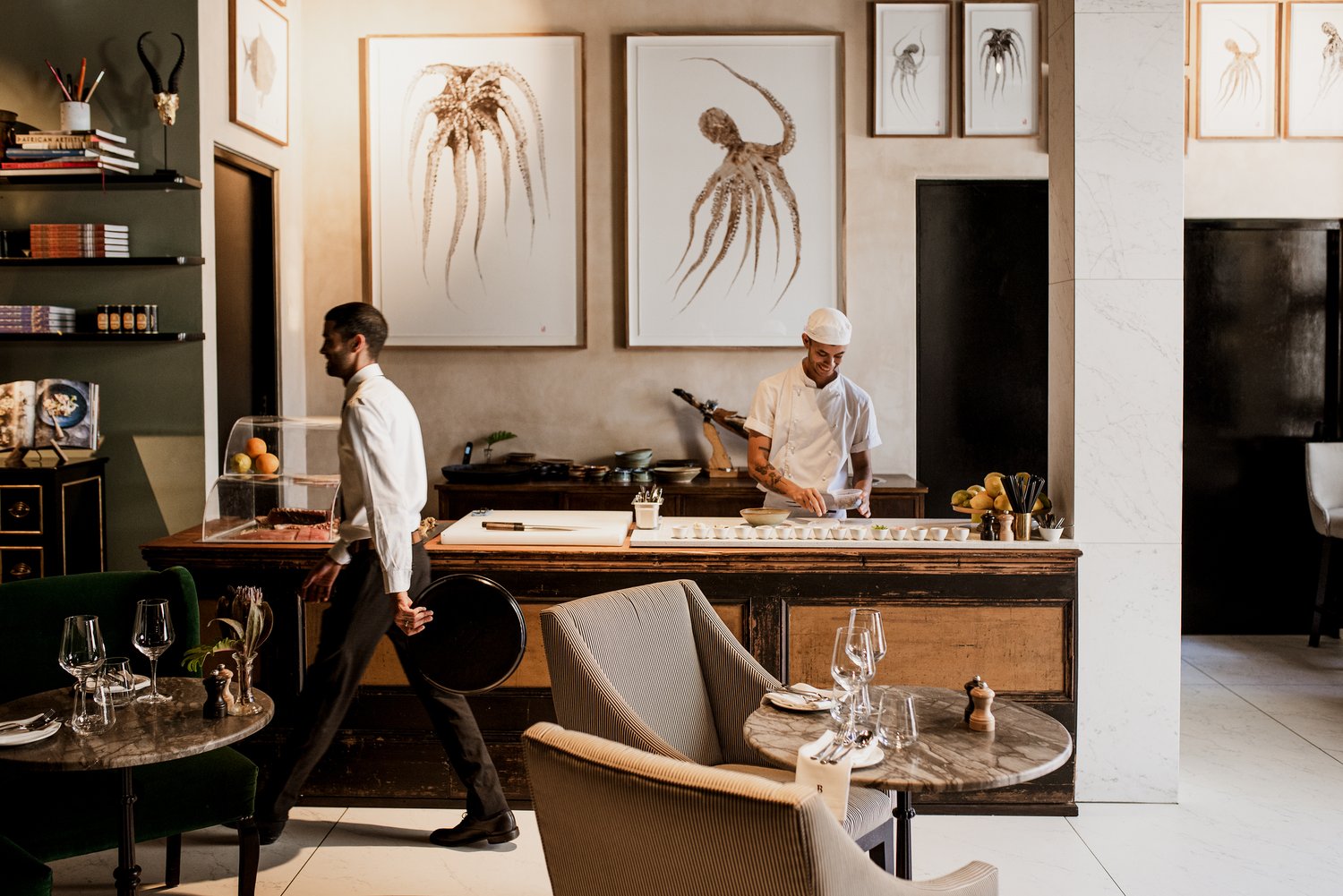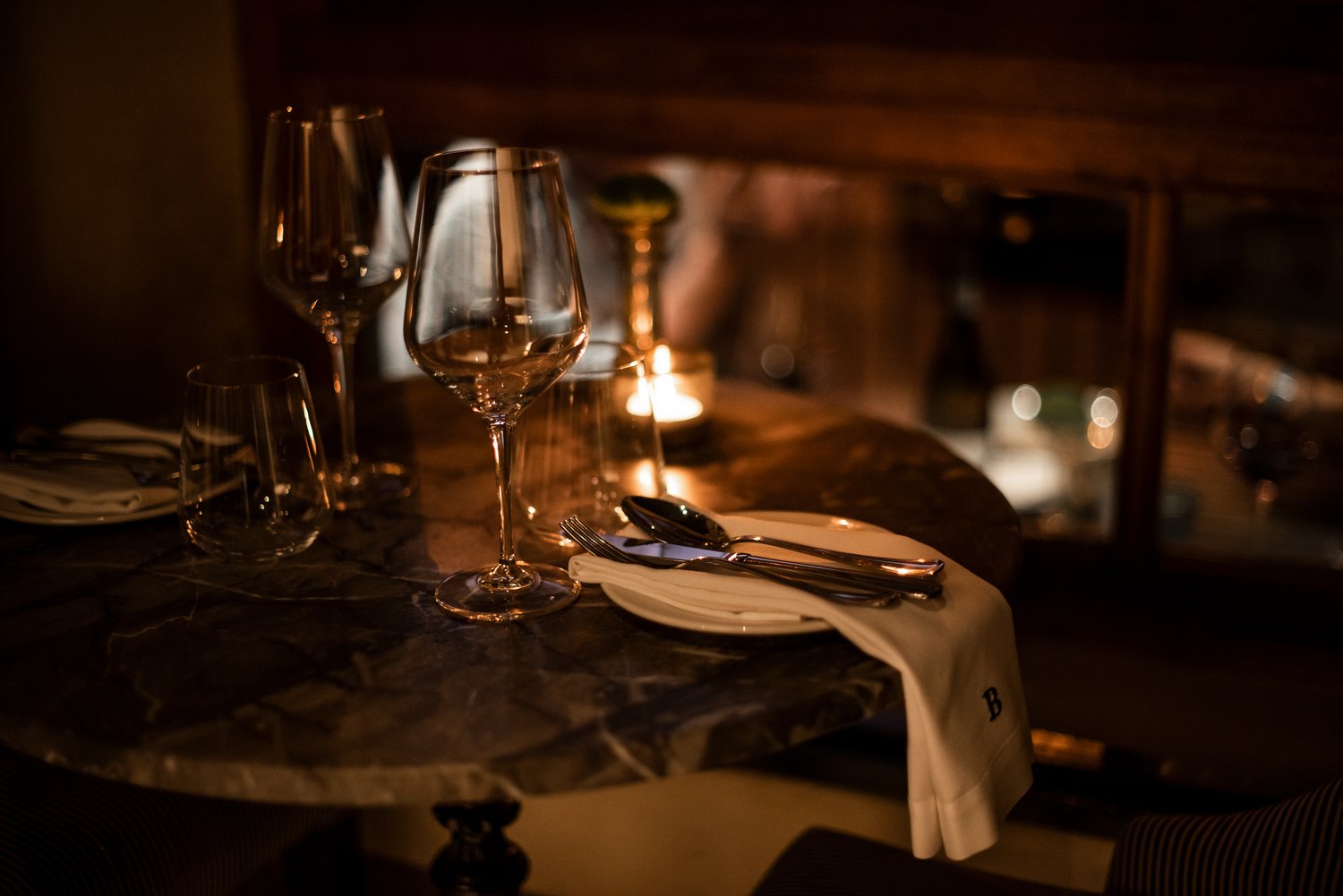 4. Chefs Winehouse at the Bailey
Liam Tomlin's Chefs Warehouse has made a triumphant return to its cherished spot on Bree Street, now situated proudly on the ground floor of The Bailey, just a stone's throw away from the original location. As the culinary journey is rekindled, anticipate the comforting embrace of familiar favorites that have graced the menu for years. Delight in the crispy perfection of the salt & pepper squid, which dances on your palate with the tantalizing combination of chili, pineapple, and caramelized ginger. The Vietnamese rice paper rolls, bursting with vibrant flavors and textures, are ready to transport you to a world of exquisite taste. Of course, no visit would be complete without indulging in the signature risotto dish, a harmonious symphony of ingredients meticulously crafted to perfection. But that's not all. This exciting revival brings with it a fresh wave of culinary innovation. Liam Tomlin and the talented Executive Chef of The Bailey, Asher Abramowitz, have joined forces to introduce an array of exciting new dishes that promise to captivate the senses and elevate the dining experience to new heights. The à la carte menu invites diners to embark on a gastronomic adventure, offering a diverse selection of plates to suit every palate. Whether leaning towards the robust flavors of meat, preferring the wholesome goodness of vegetarian and vegan options, or being drawn to the sea's bounty, the menu has something exceptional in store. Dive into a world of flavors expertly prepared at the open seafood bar, where the freshest catch awaits discerning taste. Join us as the culinary legacy continues, celebrating the art of fine dining in the heart of Cape Town. At Liam Tomlin's Chefs Warehouse, it's not just about a meal; it's a sensory journey that rekindles the passion for exceptional food, camaraderie, and unforgettable moments. Welcome back to a world of culinary delights, where old favorites meet new creations, and where every plate tells a story of passion, craftsmanship, and the love of good food.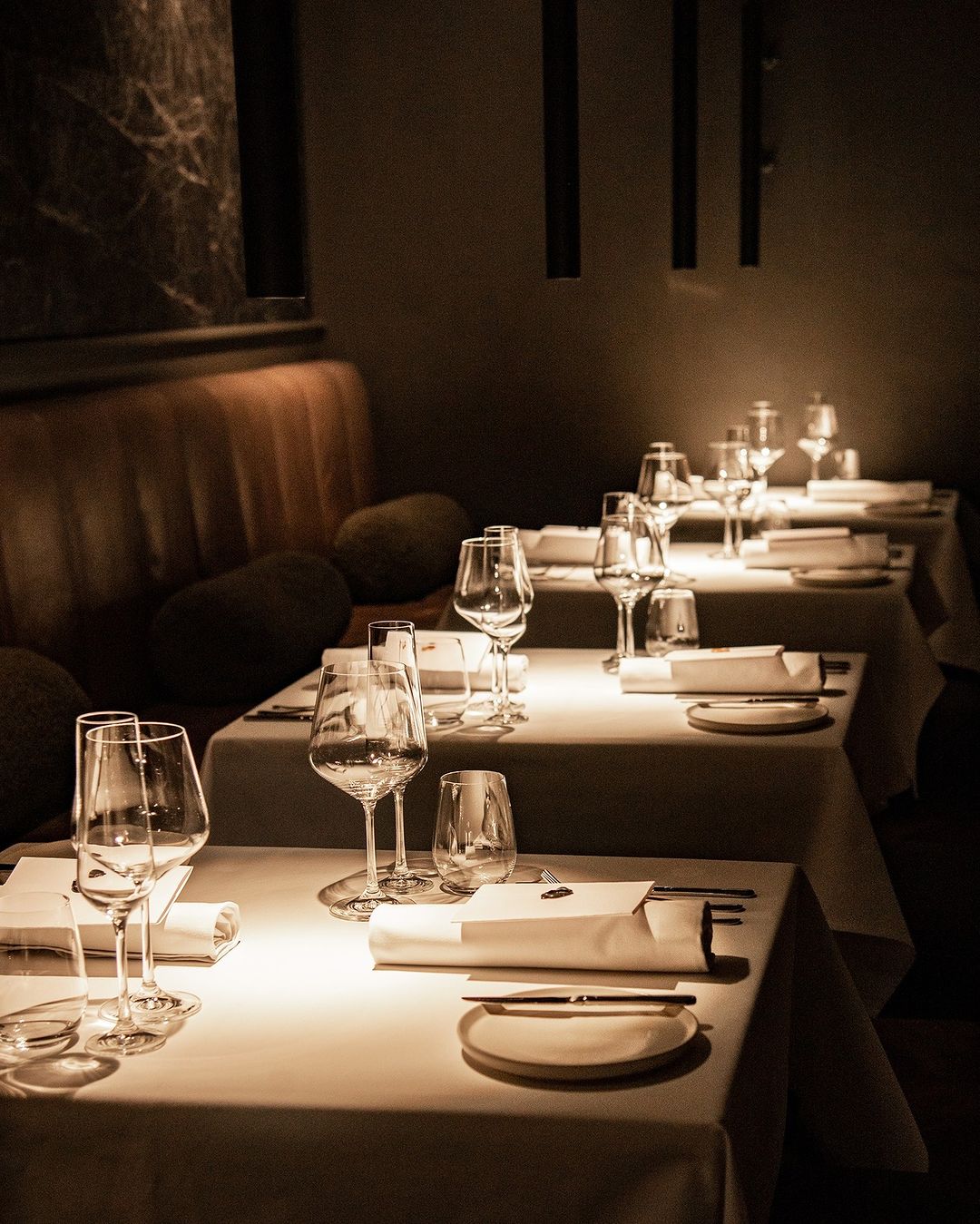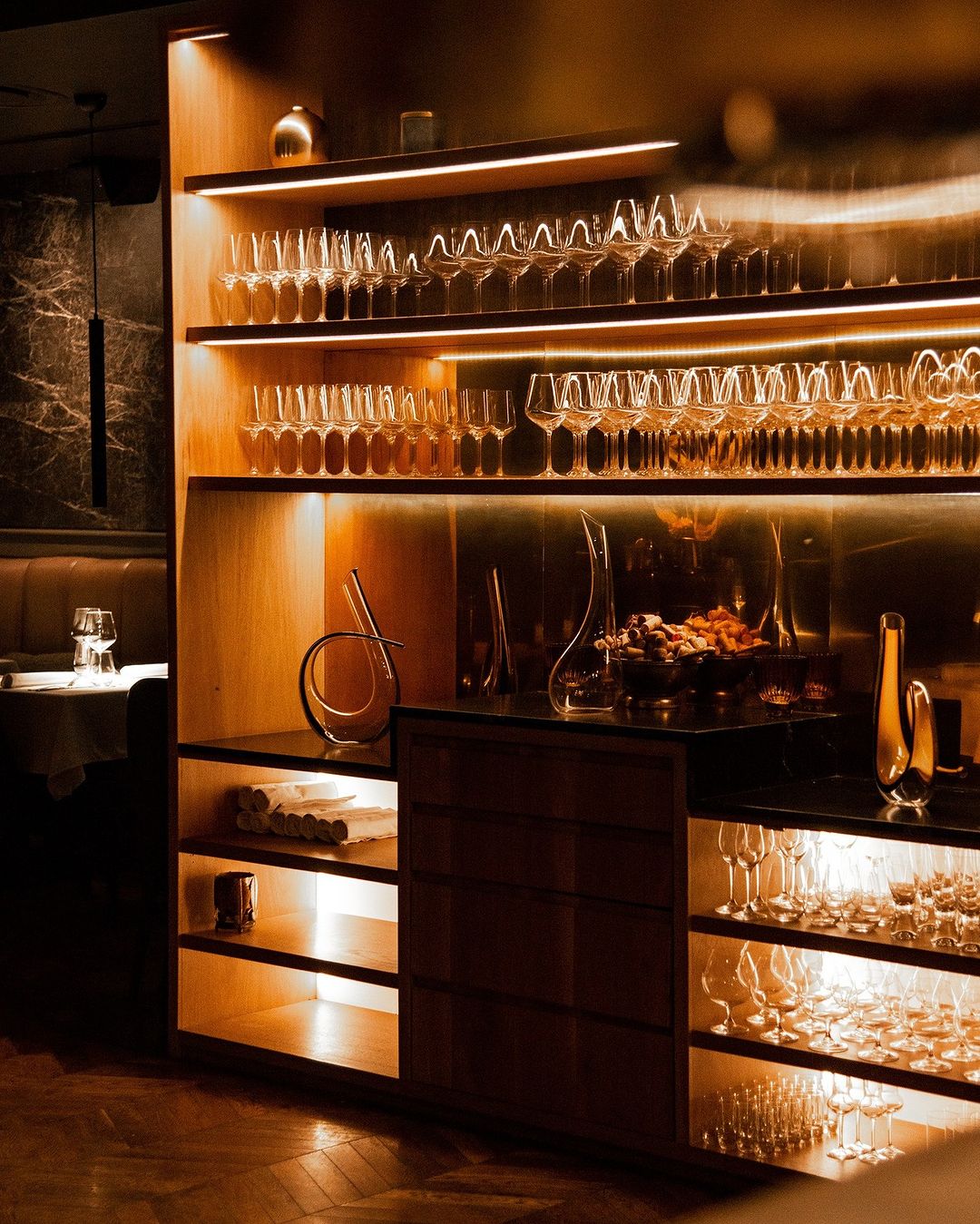 5. Dusk Restaurant
Situated in the heart of Cape Town, South Africa, Dusk Restaurant invites you to embark on an extraordinary dining journey that transcends the ordinary. Get ready to elevate your taste buds to new heights as you step into this culinary sanctuary, where every aspect of the dining experience is a testament to exquisite craftsmanship. At Dusk Restaurant, the food is nothing short of celestial, each dish meticulously prepared with an abundance of thought, love, and dedication. The menu pays homage to the region's bountiful local ingredients, showcasing the chef's unwavering commitment to sourcing and utilizing the freshest produce. As each plate is presented before you, it's hard not to be captivated by the sheer artistry and attention to detail that goes into every culinary masterpiece. Among the must-try dishes on the menu, you'll find the toasted brioche with velvety duck liver, the succulent ostrich, and the flavorful swordfish, each a symphony of flavors that will dance across your palate. To complement this gastronomic journey, Dusk boasts an impressive wine selection. With a dedicated sommelier on hand, you can rest assured that the perfect wine pairing awaits, enhancing every facet of your meal. From the moment you step through the restaurant's doors, you'll be enveloped in an atmosphere of warmth and intimacy. The soft, ambient lighting sets the stage for an unforgettable evening, while the carefully curated music selection adds to the overall sensory experience. The service at Dusk is truly top-notch, with knowledgeable and attentive staff who introduce themselves with a welcoming smile and continue to provide exceptional customer service throughout your visit. For those seeking an unparalleled dining adventure, Dusk Restaurant is the place to be. From the moment you arrive until the last bite, your experience here will be nothing short of extraordinary, leaving an indelible mark on your culinary journey. Dusk Restaurant is more than just a dining destination; it's a symphony of flavors, an oasis of ambiance, and a celebration of the art of fine dining waiting for your enjoyment.  
Conclusion
To wrap up, the 5 Most Outstanding Restaurants in South Africa stand as a testament to the country's rich culinary heritage and diverse gastronomic offerings. These establishments are more than mere eateries; they are immersive journeys into the heart of South African cuisine, hospitality, and culture. With their tantalizing flavors, impeccable service, and captivating settings, each of these restaurants leaves an indelible mark on every diner. As you explore the culinary wonders of South Africa, be sure to include these exceptional dining experiences in your itinerary. They represent the extraordinary tastes and moments waiting to be discovered in this beautiful nation.
These most outstanding restaurants in South Africa have paid their views and are a must-visit for foodies and tourists alike.
YOU MAY LIKE THIS