In recent times, there has been a fast-paced growth of restaurants in Nigeria serving vegetarian cuisine and this can be attributed to the health benefits attached to plant-based foods.
Venturing into the heart of Nigeria's culinary landscape, we unveil a delectable journey that celebrates the artistry of plant-based fare. Amidst a cultural tapestry rich with flavors, these 8 restaurants have carved out a unique niche by embracing the vibrant world of vegetarian cuisine. From farm-fresh ingredients to inventive culinary creations, join us as we embark on a voyage that showcases the diverse and flavorful offerings of these establishments, where vegetarian dining takes center stage in a country known for its gastronomic diversity.
1. Crossover Restaurant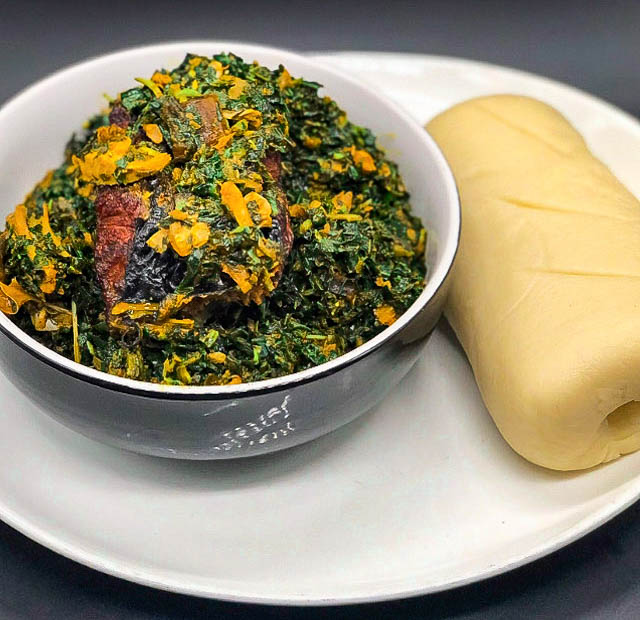 CrossOver Restaurant in Abuja is the perfect spot for a cozy dinner with friends or a romantic evening out. The restaurant is small but inviting, with charming decor and comfortable seating. The menu offers a variety of options that are sure to please any palate. From succulent steaks to fresh seafood to vegetarian dishes, there is something for everyone. They are always happy to accommodate any dietary restrictions and take the time to make sure that each guest is satisfied. The buffet is a great way to sample a variety of the restaurant's dishes. The selection is vast and varied, with something for everyone. The food is fresh, tasty, and cooked to perfection. CrossOver Restaurant is a wonderful place to enjoy a delicious meal. The atmosphere is intimate, and the music is just loud enough to create a pleasant ambience.
2. Rangla Pujab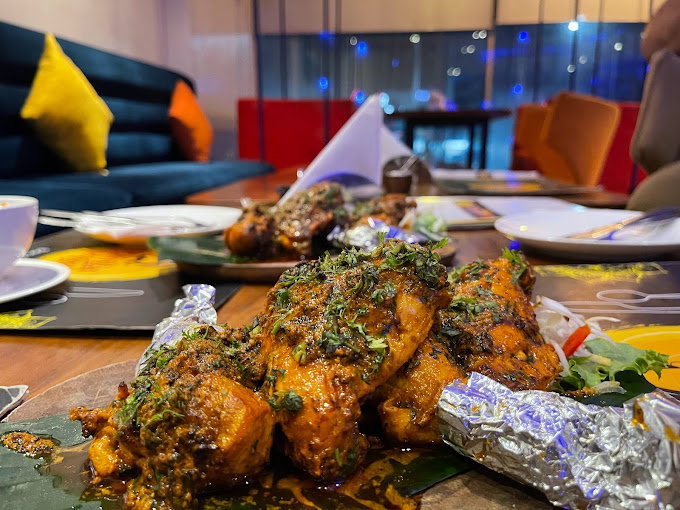 Rangla Punjab is a vibrant Indian restaurant located in Lagos, Nigeria. The restaurant is a celebration of the vibrant flavors and culture of Punjab, offering an array of dishes that are sure to tantalize your taste buds. From the moment you walk in, you'll be greeted with a warm, inviting atmosphere, complete with rich décor and colorful art. The menu features a variety of traditional Indian dishes, from spicy curries and tandoori dishes to milder vegetarian options. There are also plenty of breads and appetizers to choose from. Whether you're looking for a romantic dinner for two or a large gathering of family and friends, Rangla Punjab is the perfect place to go for a delicious, authentic Indian meal. Enjoy a feast of flavors and a warm, inviting atmosphere that will make you feel right at home.
3. Chi Thai Revolution Restaurant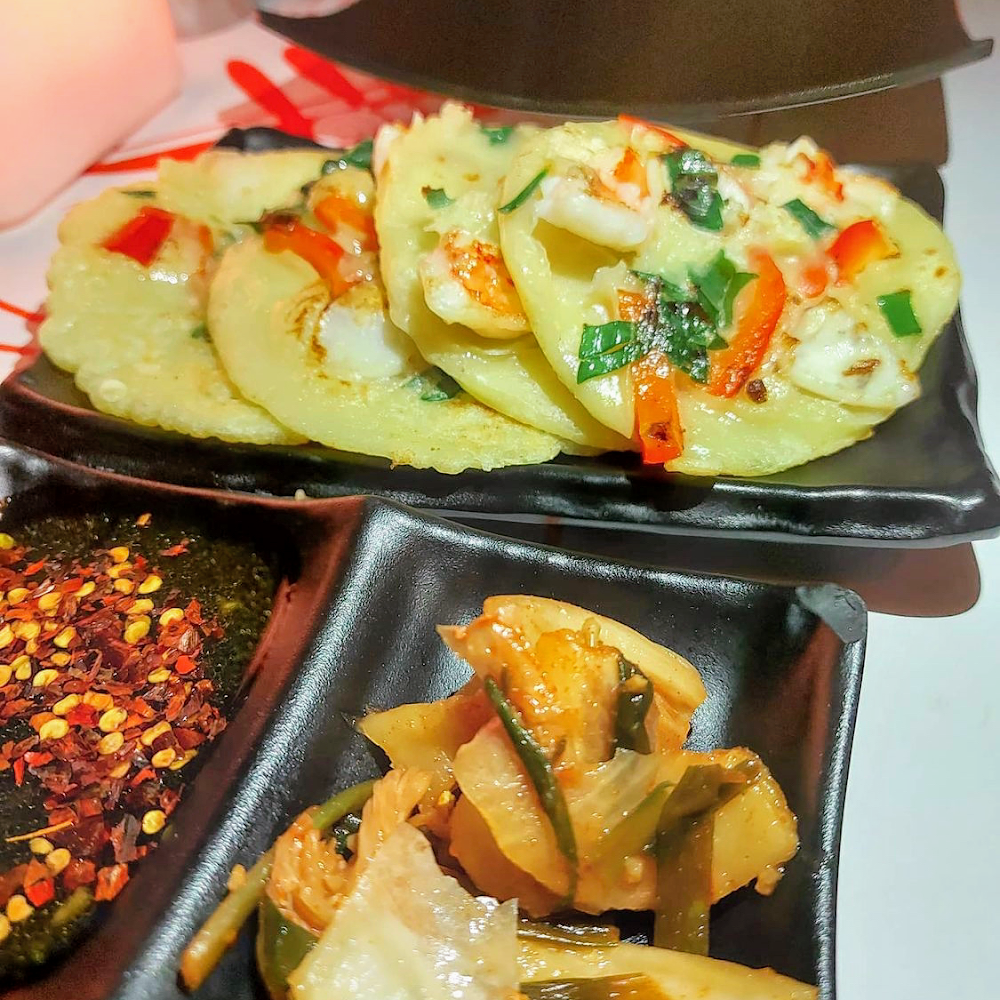 Combining the flavors of the Far East with a relaxed and sophisticated atmosphere, this restaurant is the perfect place for a romantic date night, a gathering with friends, or an outing with the family. The menu is extensive, offering both classic Thai dishes and modern fusion favorites. The starters range from traditional spring rolls to spicy prawns, all freshly prepared and served with a generous portion of flavor. The main courses feature a variety of dishes, from rich curries to stir-fries, with a variety of choices for vegetarians and meat-eaters alike. The waitstaff is friendly and attentive, providing the perfect balance of service and conversation. The prices are slightly above the average for Abuja but considering the quality of the food and the overall atmosphere, it is worth every penny.
4. Jollof by Jara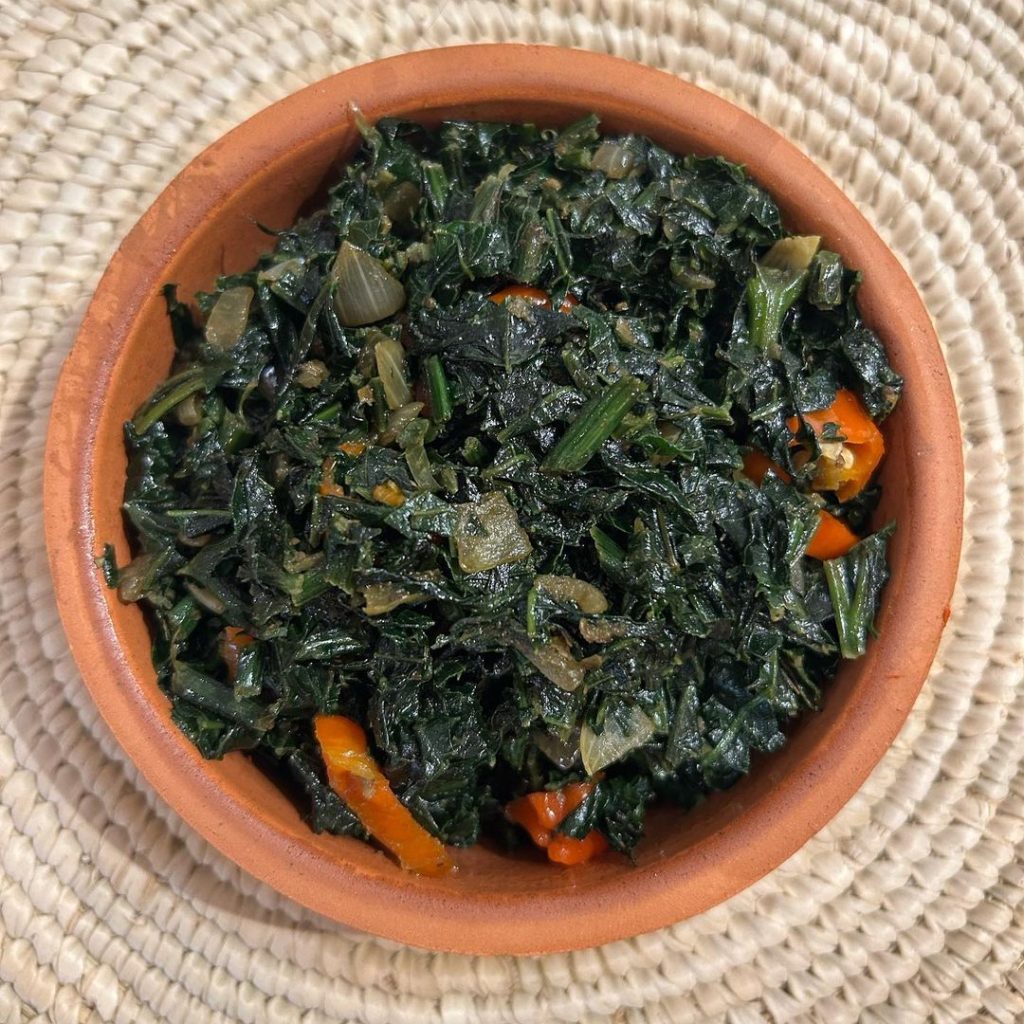 A West-Africa's family run restaurant located in the heart of Lagos, Nigeria, serving up authentic Nigerian cuisine. With its commitment to high-quality ingredients and its passion for flavor, Jollof by Jara is the perfect place to enjoy a delicious meal with friends and family. The menu comprises traditional Nigerian and African dishes, as well as modern interpretations of classic recipes. From traditional jollof rice with succulent meats to grilled fish with coconut-infused rice, the dishes are all flavorful and full of flavor. The restaurant also offers vegetarian options, as well as a selection of soups, salads, and desserts.
5. The Sidebar by Miskay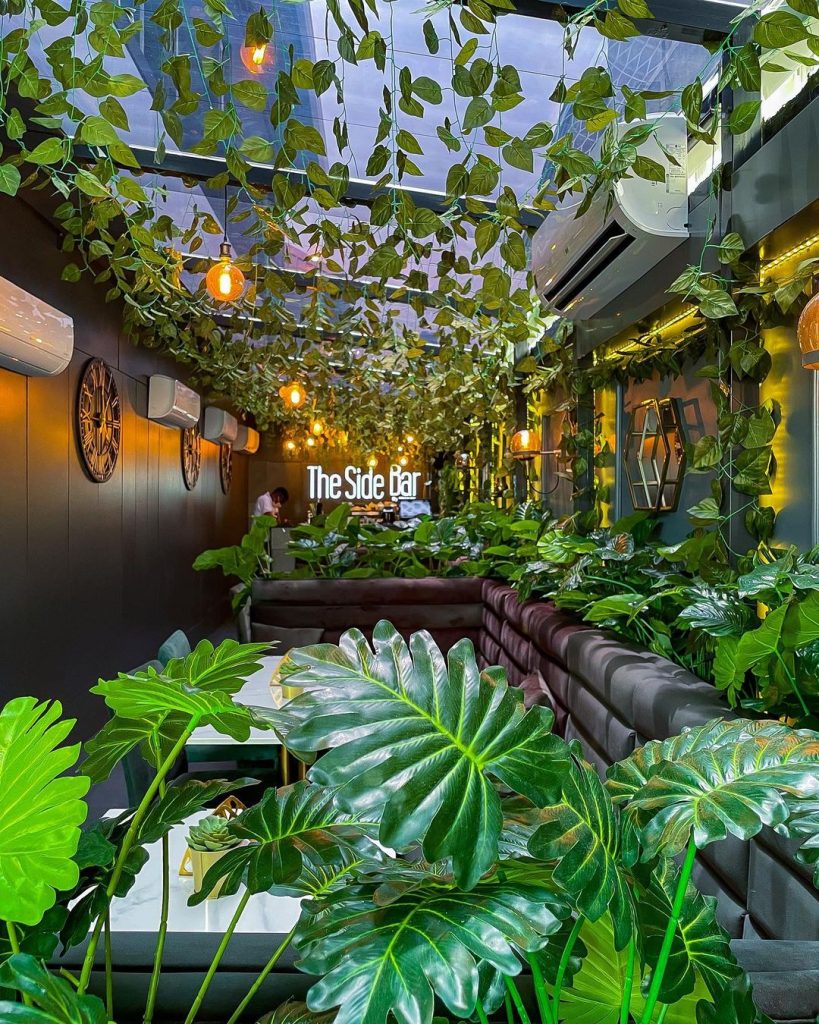 A one-of-a-kind restaurant located in Lagos, Nigeria. It offers a unique dining experience with its Nigerian cuisine. From traditional Nigerian soups and stews to modern takes on classic Nigerian dishes, Sidebar By Miskay is sure to please the most discerning palate. This restaurant features fine dining and casual dress, making it the perfect place for a special occasion or an evening out with friends. The decor is modern and elegant, and the atmosphere is cozy and inviting. The menu is varied and filled with delicious options, from succulent meats and seafood to vegetarian and vegan options. The Sidebar by Miskay also offers a casual dining atmosphere with a variety of dishes for every taste.
6. 234 Restaurant and Lounge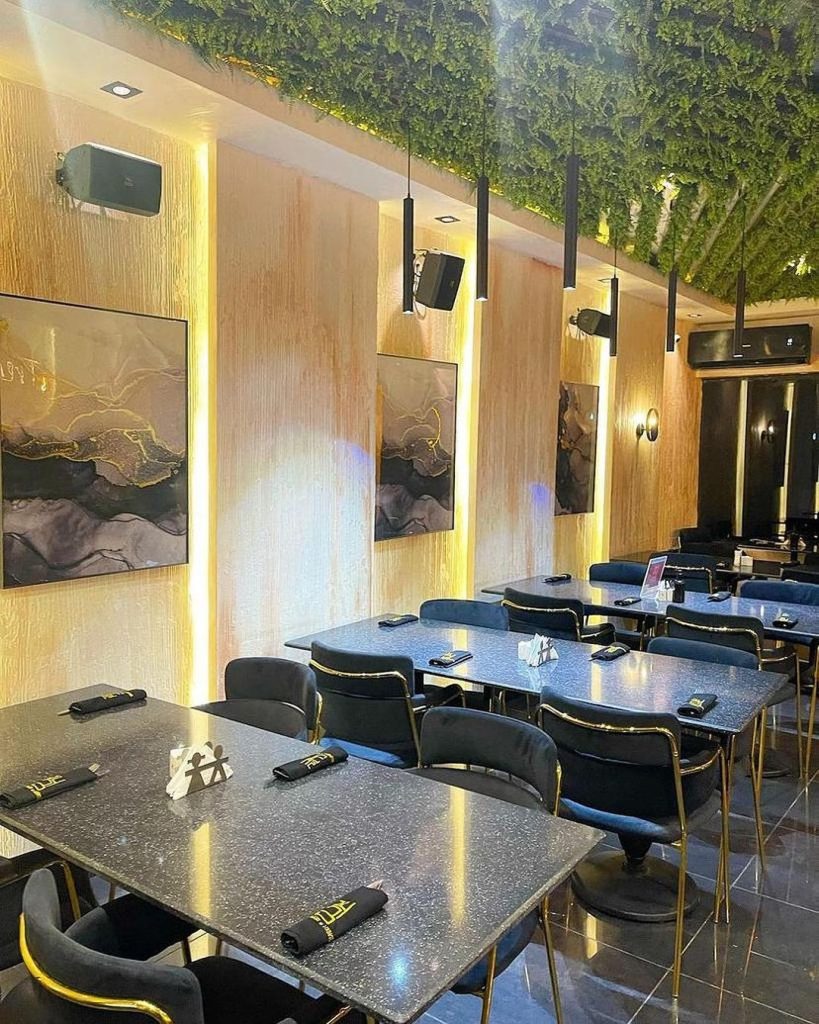 Located in the vibrant city of Lagos, this restaurant offers guests a unique dining experience that combines the flavors of the city with modern cuisine.
At 234 Restaurant and Lounge, they specialize in Nigerian and Comfort Food, as well as Continental Cuisines. The menu features a variety of dishes to satisfy any palate, from spicy, aromatic Jollof Rice to creamy, indulgent Mac and Cheese. They also offer a range of vegan and vegetarian options, ensuring everyone can find something to enjoy. The restaurant itself is a comfortable and inviting space with a cozy atmosphere. Whether you're looking for a romantic evening for two or a business meal for a group, 234 got you covered.
READ https://dinesurf.com/health-benefits-of-eating-seafood/
7. The Shed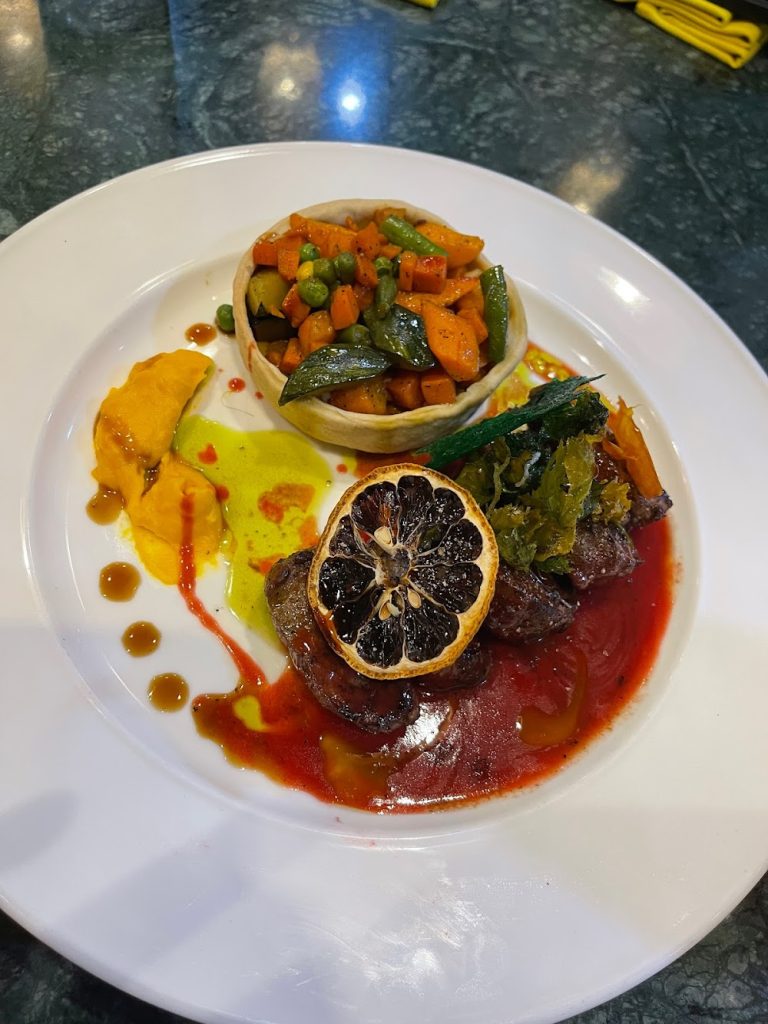 This sophisticated hideaway is the perfect spot for a romantic dinner, intimate celebration or a business lunch.
The Shed offers an exquisite selection of Asian Fusion and European Cuisines, crafted with the freshest ingredients to tantalize your taste buds. Our menu features a variety of dishes, from sashimi to steak, and an array of vegetarian options. The restaurant is beautifully decorated, with warm lighting and elegant furnishings. The atmosphere is cozy and inviting, with a hint of sophistication. The staff is friendly and attentive, eager to accommodate any special requests and to ensure your meal is memorable.
8. Crust Cafe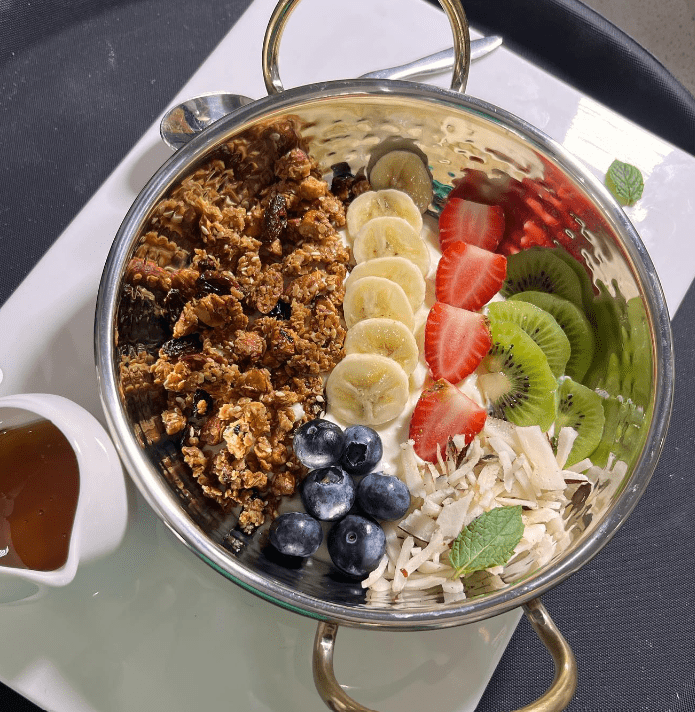 This restaurant boasts of a modern yet inviting atmosphere, perfect for any occasion, whether you're looking for a casual dress night out with friends, or a more professional business meal. The menu offers a wide range of delicious cuisine, from classic favorites such as the signature burgers and sandwiches, to healthier options like salads and wraps. They also have a variety of vegetarian and vegan dishes.
In conclusion, these 8 remarkable restaurants in Nigeria have made it evident that the realm of vegetarian cuisine has found a captivating and flavorful home within the country's culinary landscape. These places have truly reshaped how we think about dining, highlighting both creativity and the incredible tastes that plant-based options offer. These restaurants are leading the way in sustainable and healthy eating, encouraging us all to enjoy the goodness of nature's ingredients.
OTHER POSTS YOU MAY LIKE