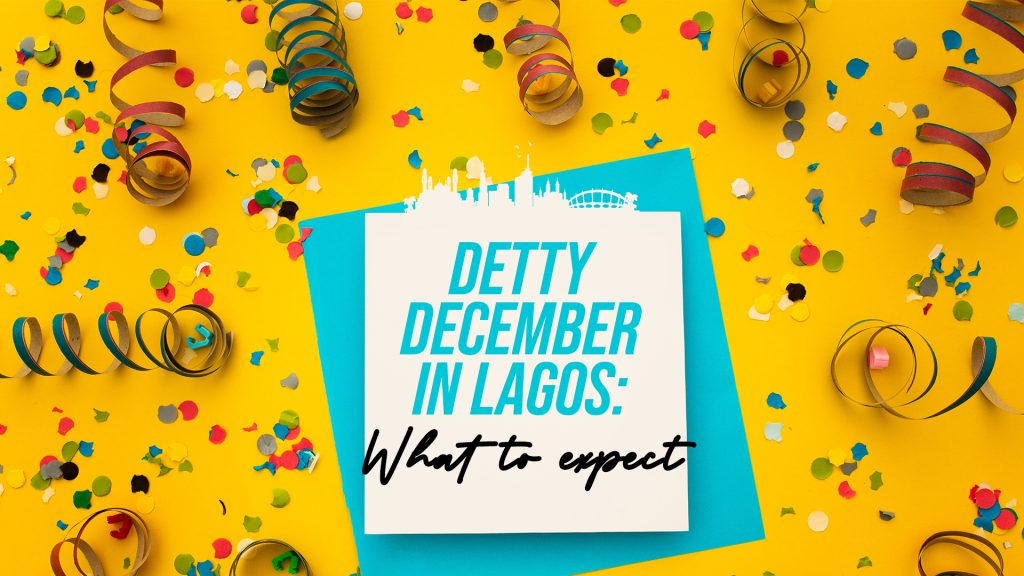 I know what you're thinking. You're thinking, "Detty December in Lagos? Isn't that an oxymoron or something? Is The Kashope still around to take pictures?" And the answer is yes – Detty December is still alive and kicking in Lagos! In fact, there are so many events and things to do this month, you might just have to extend your stay.
Here are just some of the things you should expect this Detty December in Lagos.
1. Traffic, traffic, traffic: It's no secret that Lagos is a city with horrendous traffic. And Detty December only makes it worse. So if you're planning on going anywhere, make sure to leave early and be prepared for long hours in the car.
2. Crowded places: Whether you're going to the mall or the beach, expect big crowds this month. If you're not a fan of large crowds, it might be best to stay indoors.
3. Higher prices: Just about everything is more expensive during Detty December – from food to drinks to accommodation. So if you're on a budget, be prepared to tighten your belt a bit.
4. Food: There's no shortage of food options this month, whether you're looking for a quick bite or a sit-down meal. From street food to upscale restaurants, you'll find something to suit your taste and budget. You can make a reservation here ahead of time.
5. Music: There's no shortage of music this month, from local artistes to international acts. Whether you're into hip hop, R&B, afrobeats or anything in between, you'll find it in Lagos. There is usually a lot of music concerts and events taking place this month, so make sure to check out what's happening.
6. Non-stop parties: If you're looking to let loose and have some fun, then Lagos is the place to be this month. There are parties and events happening every single day, so you'll never be bored. Just be sure to pace yourself so you don't end up burning out by New Year's Eve.
7. Good vibes: Despite the crowds and the traffic, there's a unique energy in the air during Detty December. Maybe it's the spirit of giving or maybe it's just the happiness of being surrounded by loved ones, but whatever it is, it's contagious. So even if you're not a fan of parties, you'll still find yourself enjoying this month.
8. A sense of community: One of the best things about Detty December in Lagos is the sense of community that comes with it. No matter where you go, you'll feel a sense of togetherness and belonging. Whether you're at a small get-together or a huge concert, you'll be surrounded by people who are just happy to be alive and celebrating life.
9. New Year's Eve fireworks: One of the best things about being in Lagos for Detty December is the amazing fireworks display on New Year's Eve. If you can, find a spot with a good view of the skyline and enjoy the show. It's definitely a night to remember.
10. A chance to relax: Despite all the parties and events, Detty December is also a good time to just relax and recharge. With all the excitement, it's easy to forget to take care of yourself. So make sure to schedule some "me time" into your month and just enjoy doing nothing for a while.
All in all, I think we can all agree that Detty December is shaping up to be quite an eventful month. From the food and music to the people and vibes, there's something for everyone. So whether you're a local or a tourist, make sure to experience Lagos this Detty December!
Read here for more insight on what Detty December is all about.
YOU MAY LIKE THIS