When it comes to family-friendly restaurants, Abuja offers a diverse range of options that cater to all tastes and preferences. The capital city of Nigeria boasts a vibrant culinary scene, where a plethora of family-friendly restaurants provide a perfect blend of delicious cuisine and an inviting atmosphere. Whether you're seeking a relaxing brunch, a delightful dinner, or a memorable celebration, these eight family-friendly restaurants in Abuja are sure to satisfy every member of your clan.
8 Family-friendly Restaurants in Abuja
These family-friendly restaurants include:
1. Woks and Koi Chinese Restaurant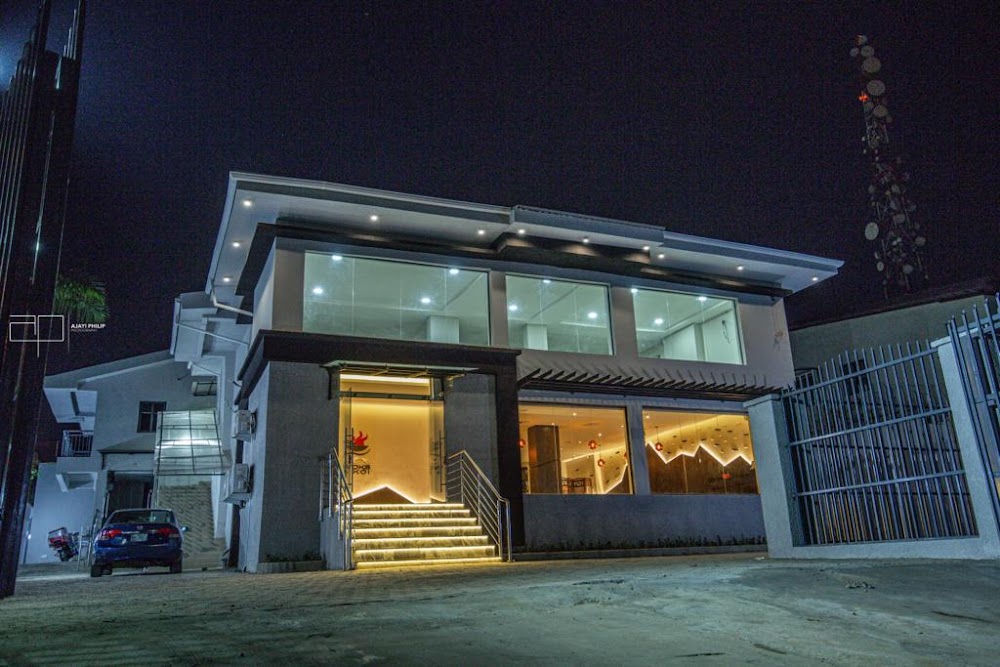 Woks & Koi Chinese restaurant is the perfect spot for families, friends, and couples alike to enjoy a delicious meal in a beautiful and inviting atmosphere. Located in Abuja, this restaurant offers a variety of Chinese fare, from noodles and fried rice to beef in black bean sauce. Whether you're looking for a romantic date night dinner or a family-friendly experience, Woks & Koi Chinese restaurant has something for everyone. Upon entering this restaurant, you'll be greeted by an intimate and inviting atmosphere, perfect for a night out with friends or an intimate dinner with your significant other.
The restaurant offers a unique setting, with the option to close off a section for small or private gatherings. The customer service provided at this restaurant is top-notch, and the staff are always readily available to help with any requests you may have. Whether you're looking for a date night spot or a family-friendly restaurant, Woks & Koi Chinese restaurant is a great option. Reserve your table today and enjoy a delicious meal in a beautiful and intimate setting.
2. NKOYO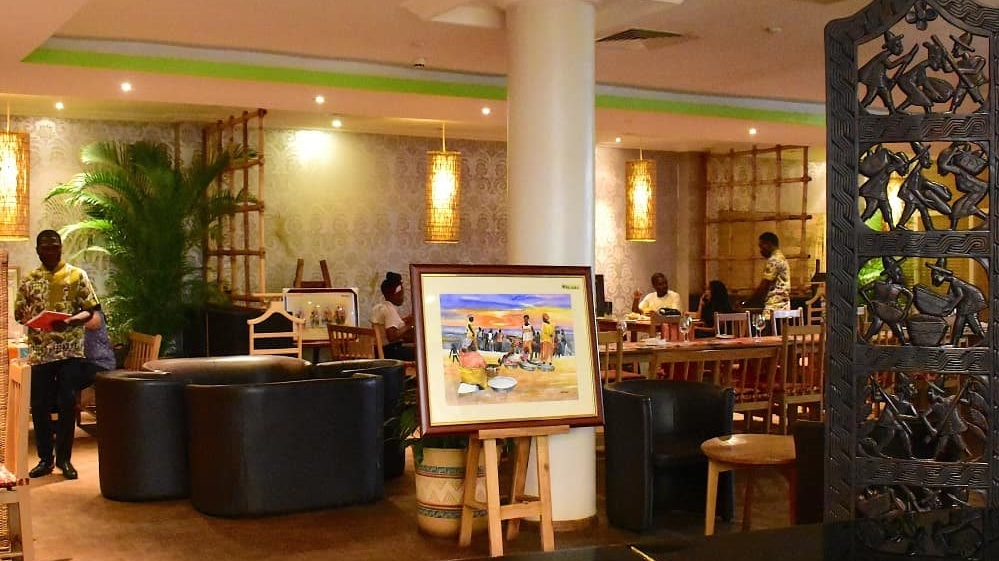 Nkoyo Restaurant is an amazing place to experience the best of African, continental, and Indian cuisine in beautiful Abuja. This cozy restaurant has a rustic, inviting atmosphere, with traditional African art adorning the walls. The menu features a wide variety of dishes, including traditional African cuisine, Indian favorites, and continental classics. The food is consistently delicious and well-prepared, with generous portions and reasonable prices. The staff at Nkoyo Restaurant is attentive and friendly, providing excellent service and making sure that all customers are well taken care of.
Whether you're looking for a delicious meal with friends, a romantic date night, or family dinner, you'll find the perfect atmosphere at Nkoyo Restaurant. In addition to the delicious food, customers have praised the warm atmosphere and the pleasing piano music that plays in the background. Overall, Nkoyo Restaurant is a great spot to enjoy some delicious African, continental, or Indian cuisine in a warm and welcoming atmosphere. With its tasty menu, reasonable prices, and excellent service, it's no wonder that this restaurant has received such positive reviews on Google. So, if you're looking for an authentic and diverse dining experience in Abuja, be sure to give Nkoyo Restaurant a try.
3. Chi Thai Revolution Restaurant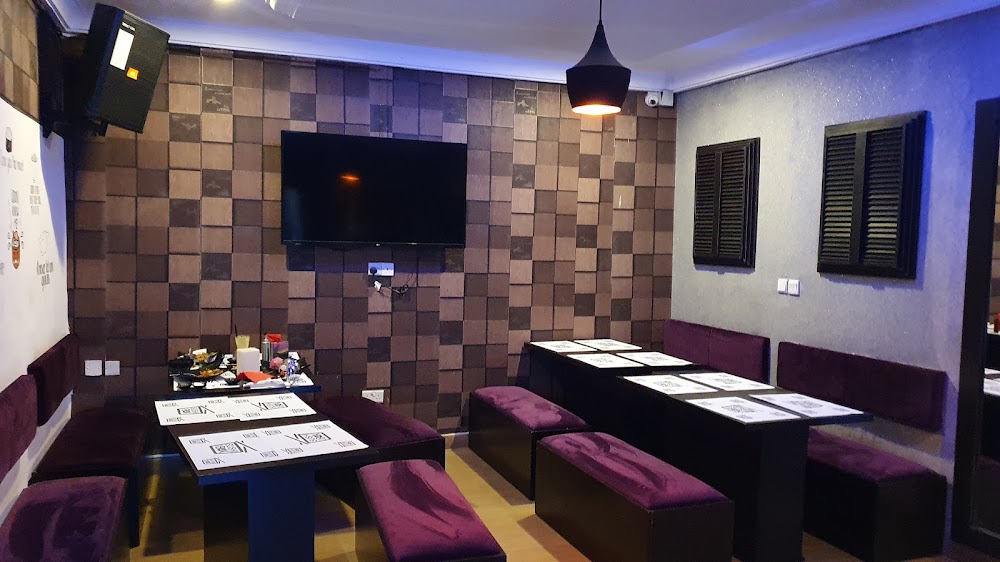 Combining the flavors of the Far East with a relaxed and sophisticated atmosphere, this restaurant is the perfect place for a romantic date night, a gathering with friends, or an outing with the family. The menu is extensive, offering both classic Thai dishes and modern fusion favorites. The starters range from traditional spring rolls to spicy prawns, all freshly prepared and served with a generous portion of flavor. The main courses feature a variety of dishes, from rich curries to stir-fries, with a variety of choices for vegetarians and meat-eaters alike. The restaurant also offers a variety of drinks, from mocktails to hot teas, perfect for washing down the deliciousness.
The ambiance at Chi Thai Revolution Restaurant is relaxed yet elegant. The waitstaff is friendly and attentive, providing the perfect balance of service and conversation. The prices are slightly above the average for Abuja but considering the quality of the food and the overall atmosphere, it is worth every penny. The portions are generous, making it easy to share a meal with friends or loved ones. If you're looking for a high-end dining experience that blends classic Thai flavors with modern fusion, Chi Thai Revolution Restaurant is the perfect choice. With its cozy atmosphere, attentive staff, and delicious food, this restaurant is sure to make a lasting impression.
4. Ancient Flavours Continental Restaurant and Grill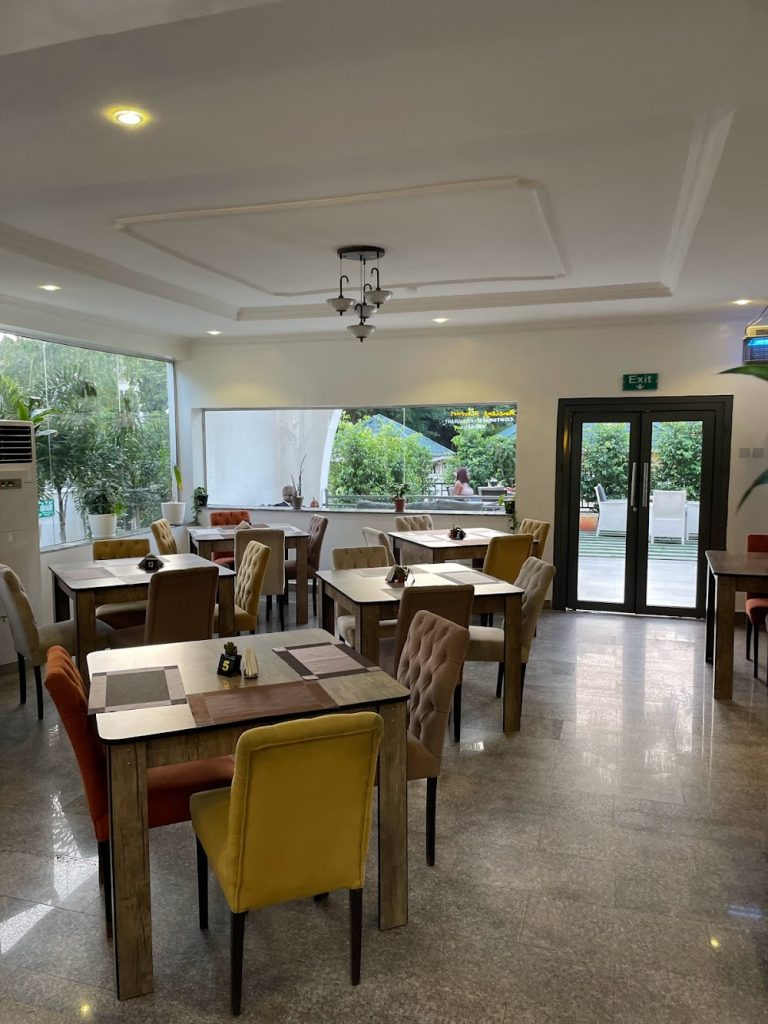 This restaurant is the perfect place for any occasion, from a quiet breakfast for one, to a romantic dinner for two, and even a family gathering over lunch. The menu features a wide variety of continental dishes, from classic favourites like pineapple fried rice and lamb shank, to more unique offerings like the chili cornbread. The Chefs are passionate about creating the freshest, most flavourful dishes, and they also have attentive staff who will ensure you have the best dining experience. The restaurant is designed to be comfortable and welcoming while providing the perfect backdrop for a memorable evening. The outdoor dining area is the perfect spot to relax and enjoy a meal while taking in the beautiful Abuja skyline. The friendly staff take the time to ensure your meal is cooked to perfection and served with a smile.
5. Coco Loco Restaurant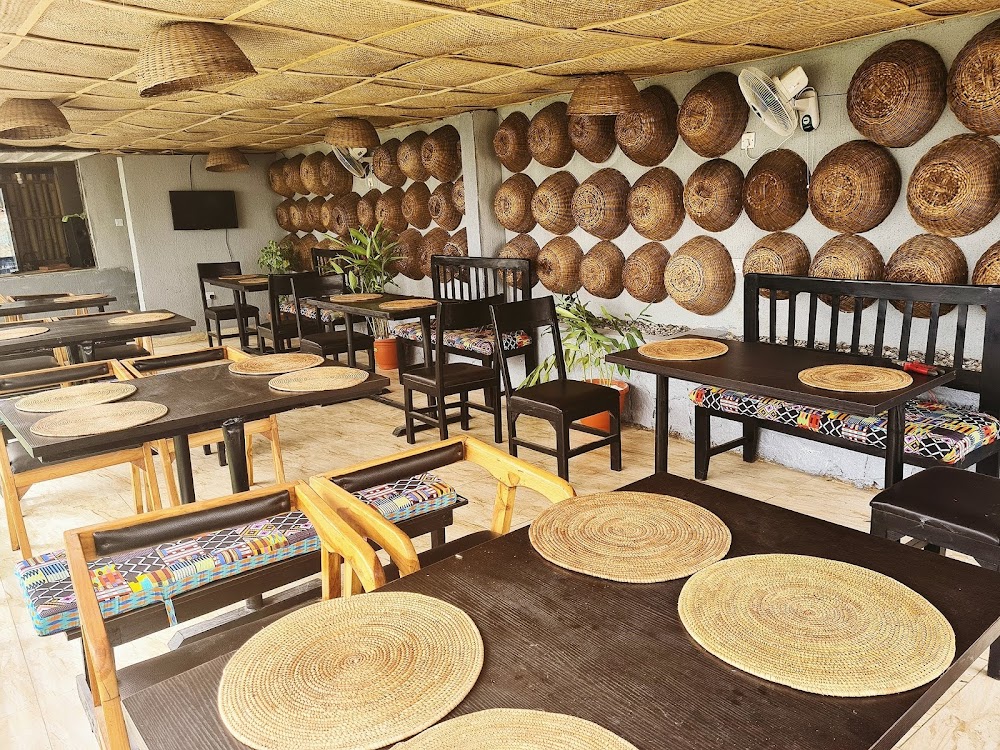 Coco Loco Restaurant Abuja is a beautiful and vibrant restaurant located in Abuja. From the moment guests arrive, they are welcomed into a stunning environment, complete with rafia place mats, woven basket light fixtures, and Ankara decor. The restaurant is lit up with strobe lights at night, making it a perfect spot for a night out. The customer service is excellent. Guests will be welcomed by a friendly and attentive staff who will ensure their experience is top-notch. The young man managing the place is especially nice and accommodating, so guests don't have to worry about feeling uncomfortable.
The food at Coco Loco is delicious and made with fresh ingredients. The meals come out quickly and are well prepared. There is also a wide variety of options to choose from, so there's something for everyone. The drinks come out first, so guests don't have to wait long for them. Coco Loco Restaurant Abuja is the perfect place for a night out, a family dinner, or a romantic date. The atmosphere is lively and the food is delicious. So why not treat yourself and come check out Coco Loco today? You won't regret it!
6. MODA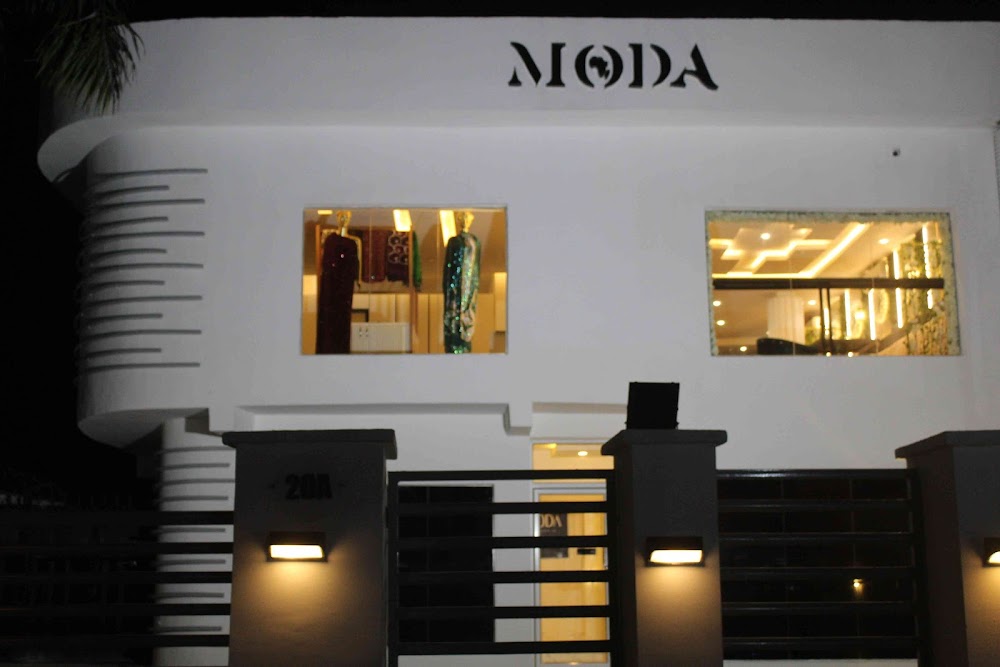 Moda Abuja is a wonderful restaurant located in the heart of Abuja, Nigeria. It offers an array of tantalizing dishes, drinks, and desserts that offer a unique African heritage vibe. The atmosphere at Moda Abuja is vibrant and inviting. The restaurant has both a ground floor and an upstairs bar, with various seating options offering plenty of room for families, couples, and groups. The music selection playing in the background is moderated for a pleasant atmosphere, and the lovely smell of food welcomes diners as they enter. The customer service at Moda Abuja is top notch. The waitstaff are attentive and friendly, always willing to help and answer any questions. The menu offers a wide variety of delicious dishes.
The Akara wings are a must-try, as are the Allen Avenue Burger and Tenderloin Balangu. The chicken and corn soup is one of the best in Abuja, and the rice is spicy and flavorful. Prices are reasonable for the quality of food and service provided. Overall, Moda Abuja is a great place to hang out with family and friends, and to enjoy some delicious food. With its vibrant atmosphere, great customer service, and delicious dishes, it is sure to be a hit with all those who visit.
7. CITRO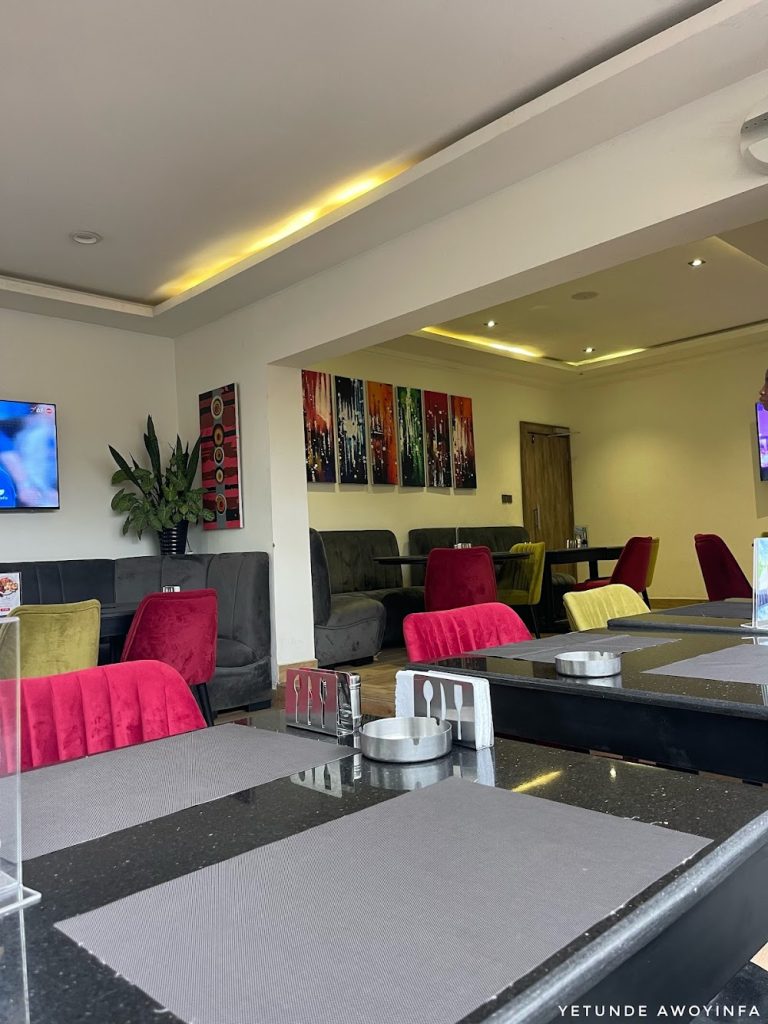 Citro Abuja is a must-visit restaurant and lounge spot in Wuse 2, Abuja. As soon as you enter, you'll be welcomed with a cool and inviting atmosphere. The decor is modern yet stylish, and the background music is perfect for a relaxed evening. They offer a wide variety of international cuisine, including delicious sandwiches, burgers, pizza, platters, pasta, and desserts. Their signature dishes are especially noteworthy, with the spicy chicken sandwich, prawn main dish, and chicken and beef suya being particularly popular. The lamb is unbelievably soft and juicy, and their appetizers are also fantastic.
The staff are friendly and helpful, always willing to make great recommendations. They'll explain each dish in detail and even let you make requests for your favorite songs. The drinks menu is also impressive, with their mango-flavored mocktail being an absolute favorite. Citro Abuja is perfect for intimate evenings, family gatherings, and hangouts with friends. Prices are fair and you'll surely have an amazing experience. So, if you're ever in Abuja, be sure to check them out!
8. BluCabana Restaurant and Cafe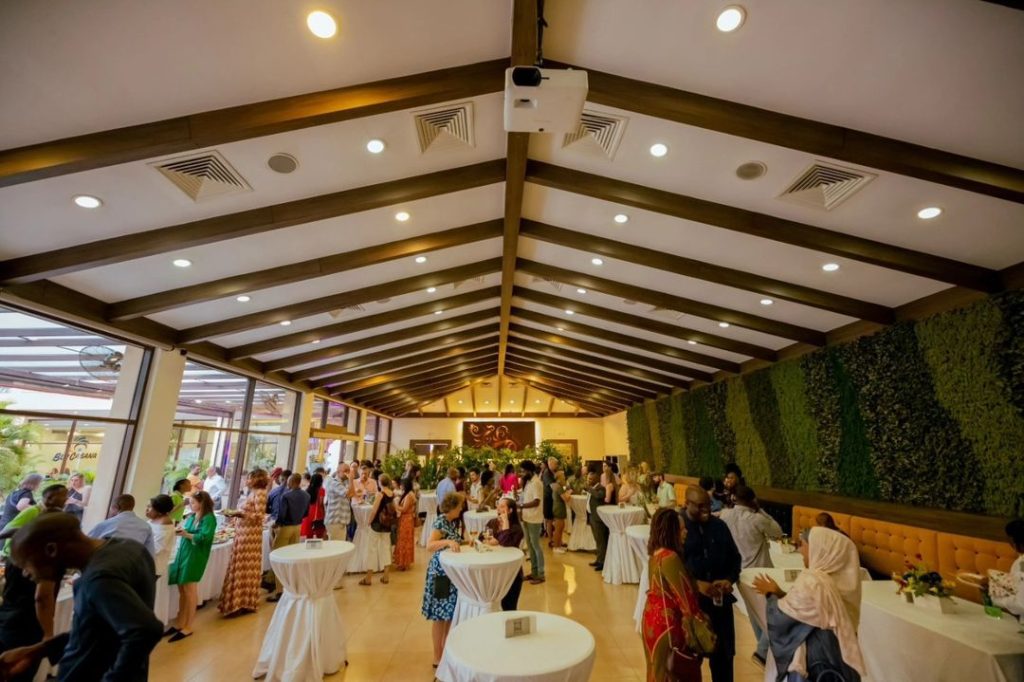 The restaurant has a relaxed, yet sophisticated atmosphere that is perfect for family dinners, special occasions, and even business meetings. The restaurant's outdoor terrace is the perfect spot to enjoy a meal or drinks with friends. The poolside area provides a stunning view of Abuja, and the lush landscaping gives it a peaceful and tranquil feel. The menu at BluCabana offers a wide selection of delicious dishes, ranging from light snacks to hearty meals. Whether you're looking for a classic dish or something unique, you'll find something to satisfy your appetite.
From the crunchy spring rolls to the creamy mashed potatoes with chicken drumsticks, the food is always fresh and flavorful. You can even enjoy a delicious cappuccino or ice cream for dessert. The attentive staff at BluCabana is always willing to help, and the restaurant also has a great gallery at the entrance. Whether you're looking for a romantic evening, a cozy family dinner, or a fun evening out with friends, BluCabana is sure to provide the perfect atmosphere.
READ: Fancy Restaurants in Abuja
In a city where dining out is not just a meal, but a cherished family experience, these eight remarkable family-friendly restaurants stand out as prime destinations for creating lasting memories. From culinary delights that cater to all tastes and age groups to inviting atmospheres that exude warmth and comfort, each of these establishments offers a unique blend of flavors and moments. Whether you're seeking a leisurely brunch, a hearty dinner, or simply a place to celebrate togetherness, these restaurants in Abuja have proven their dedication to providing an exceptional dining affair for families. Embark on a gastronomic journey that intertwines delectable cuisine with the joy of shared moments at these top family-friendly restaurants.
OTHER POSTS YOU MAY LIKE