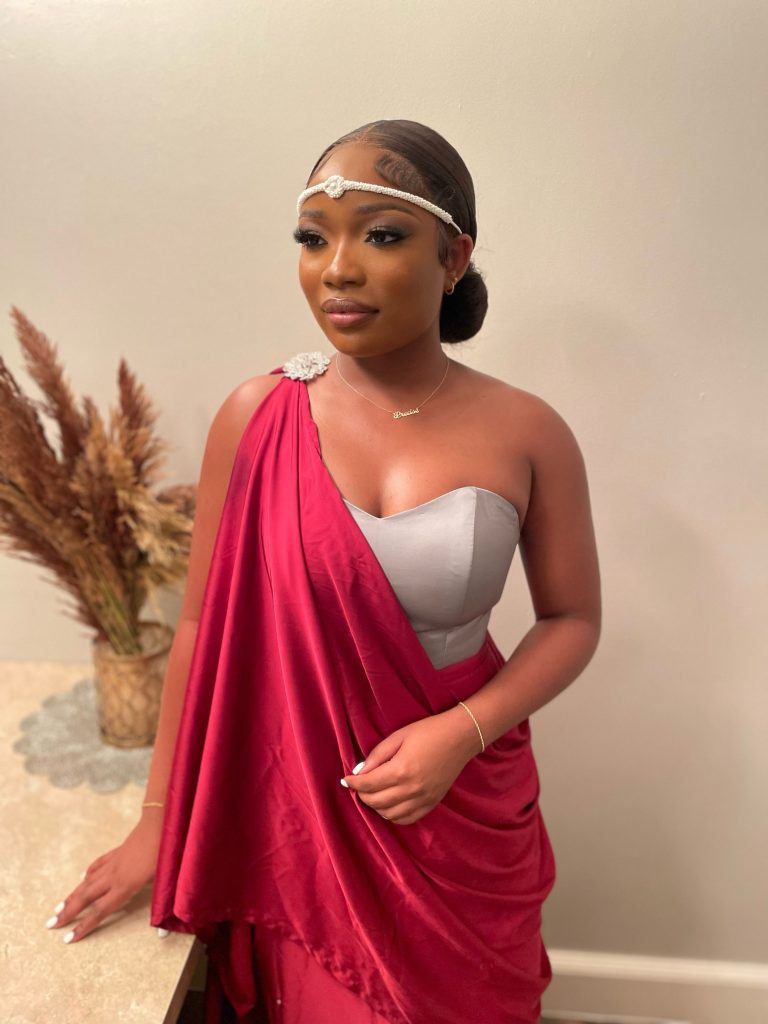 Precise Niyinkeje is an East African entrepreneur. She was born to a Burundian mother and a Rwandan father. Precise is currently pursuing a career in tech. In her free time, Precise enjoys spending quality time with family and friends, traveling, hiking, and trying new recipes.
My name is Precise Niyinkeje, born in Tanzania but my family roots are Rwandan and Burundian but currently live in the USA.
On a scale of 1-10 on our foodie scale, how would you rate yourself?
I think I'm an 8.5 because I could be more of a foodie but I definitely do enjoy food, especially eating different foods from different cultures and trying out different restaurants.
So, let's talk about African food. Which would you like to talk about first of all? Rwanda food or Tanzania food?
Okay! I'll start with Rwandan food. A lot of meals come with rice. We always start with appetizers though, if i'm being honest and majority of our meals are usually lunch and dinner. We do not eat a big, heavy breakfast. We keep it simple with just eggs, tea and bread but lunch and dinner is usually heavy. One of the main popular dishes that we eat out is the meat on the stick, we call it brochettes (and it's goat or beef). It is a popular street food. Another one is Sambusa, which is filled with spiced ground beef or lamb. There is a hot sauce called Akabanga used to season our food and it is very spicy. Burundian and Rwandan culture are similar, they share the same traditional dishes and foods.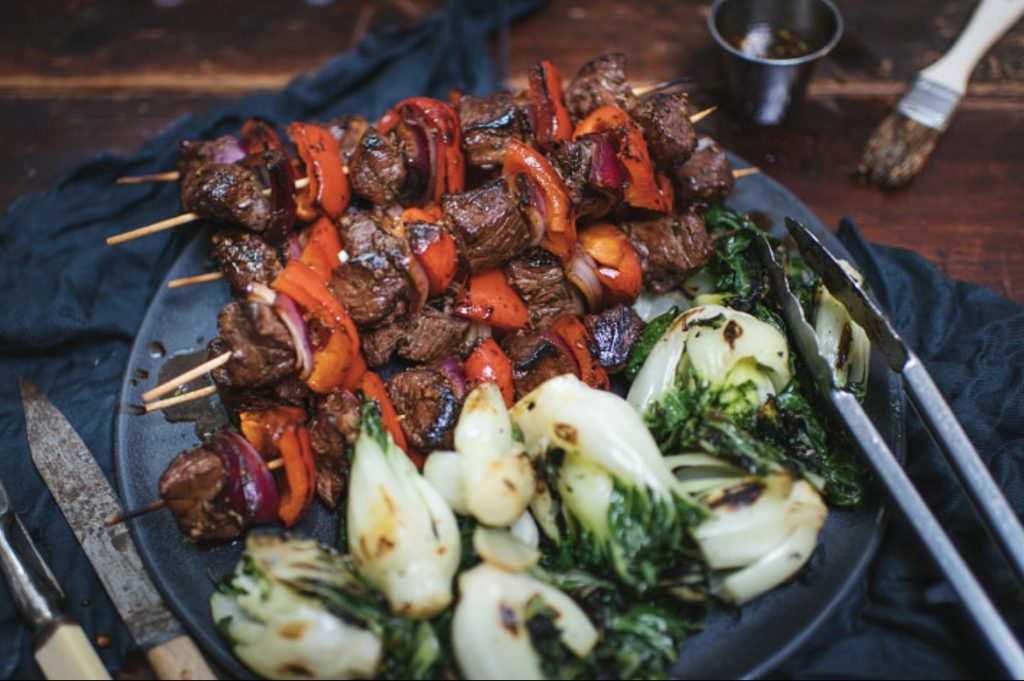 What would be your favorite Rwandan meal? That is one meal that would steal someone's heart.
That would be Sambusa (its exterior is fried dough and the inside is filled with spiced ground beef or lamb and onions and peppers), it's a really nice appetizer, best eaten warm. One of my other favorite Rwandan meals is isombe (it is a stew made with cassava leaves, often served with rice or fufu).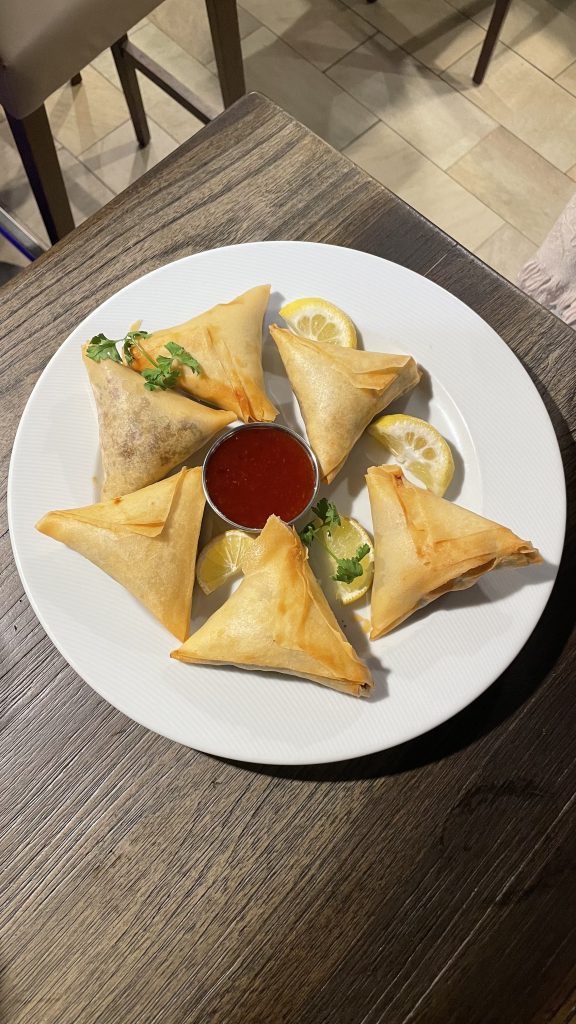 How long were you in Tanzania?
I was there for four years.
Is there any Tanzanian meal that you remember?
Oh yeah! That would be the Pilau Rice – It can be made spicy and also one of the most popular East African Rice. A popular choice of protein is beef, lamb, or chicken.
So, is Pilau rice your nomination if you were to convince someone to come to Tanzania?
Yes! The rice is so good and tasty.
You have been in the US for a couple of years. What's your most memorable African dish?
It is a popular fish caught in Lake Tanganyika called "Mukeke", only good when it's freshly caught and cooked. Preferably Grilled and garnished with tomatoes and onions.
If you were to go back home now, how would you discover restaurants?
I would ask my family and the locals where the best spots are, since there are no platforms like Dinesurf or OpenTable in Burundi and Rwanda.
What is your favorite African meal to prepare?
Sambusa. Back home, we usually prepare it as a family and I love how it brings the family together in the kitchen. The act of gathering to prepare the meal and eat it together, provides us more than just sustenance.
Thank you Precise for your time.
YOU MAY LIKE THIS