Abuja, the capital city of Nigeria, is known for its vibrant culture, bustling streets, and a rich culinary scene. While there are plenty of popular restaurants to choose from, sometimes it's the hidden gems that offer the most delightful experiences. In this article, we will unveil seven cozy restaurants in Abuja that are tucked away from the mainstream dining spots, promising exceptional food, warm ambiance, and memorable moments.
These 7 cozy restaurants in Abuja include:
1. BluCabana Restaurant & Cafe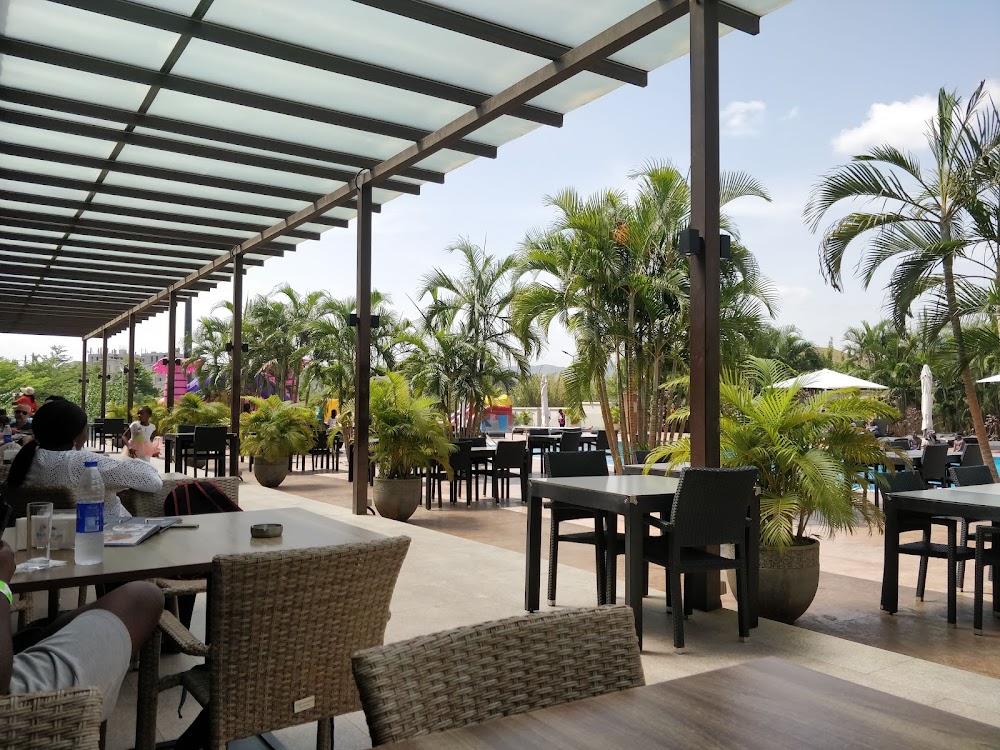 Located in the heart of Abuja, Blucabana is a chill, calm spot away from all the noise in town. The restaurant has a relaxed, yet sophisticated atmosphere that is perfect for family dinners, special occasions, and even business meetings. The restaurant's outdoor terrace is the perfect spot to enjoy a meal or drinks with friends. The poolside area provides a stunning view of Abuja, and the lush landscaping gives it a peaceful and tranquil feel. The menu at BluCabana offers a wide selection of delicious dishes, ranging from light snacks to hearty meals. Whether you're looking for a classic dish or something unique, you'll find something to satisfy your appetite. From the crunchy spring rolls to the creamy mashed potatoes with chicken drumsticks, the food is always fresh and flavorful. You can even enjoy a delicious cappuccino or ice cream for dessert. The attentive staff at BluCabana is always willing to help, and the restaurant also has a great gallery at the entrance. Whether you're looking for a romantic evening, a cozy family dinner, or a fun evening out with friends, BluCabana is sure to provide the perfect atmosphere.
2. Cantina Restaurant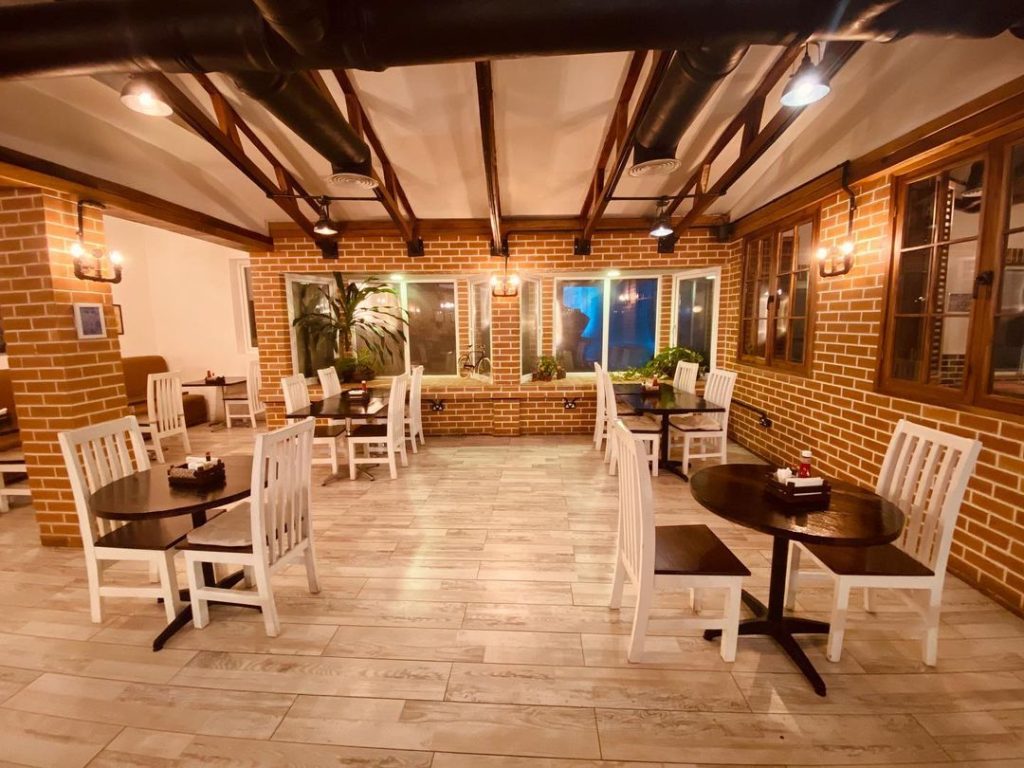 As you step into Cantina Restaurant, you'll be greeted by an intimate and charming atmosphere. The restaurant's interior is tastefully designed with warm colors, comfortable seating, and soft lighting, creating a cozy haven away from the city's hustle and bustle. The thoughtful layout and attention to detail make Cantina a perfect spot for a romantic dinner, a gathering with friends, or a quiet meal alone. Cantina Restaurant prides itself on serving exceptional cuisine that tantalizes the taste buds. The menu features a fusion of international flavors with a focus on Mediterranean and continental dishes. From appetizers to desserts, each dish is meticulously prepared using the finest ingredients, ensuring a memorable culinary experience. In addition to its inviting interior, Cantina Restaurant features a charming outdoor terrace. The terrace provides a tranquil setting where you can enjoy your meal while taking in the pleasant Abuja weather, no wonder it is among the top cozy restaurants in Abuja. Whether you're looking for a romantic evening, a gathering with friends, or a delightful meal alone, Cantina Restaurant is the perfect destination to savor delicious food, unwind, and create lasting memories in the heart of Abuja.
3. Meraki Restaurant and Lounge
Meraki Restaurant and Lounge stands out as one of the cozy restaurants in Abuja, offering a haven of culinary delights in a warm and inviting ambiance. With its intimate setting, exceptional service, and delectable menu, Meraki ensures a memorable dining experience for locals and visitors alike. Whether you're seeking a romantic dinner, a casual gathering, or a private celebration, Meraki is a hidden gem that will leave you with unforgettable memories and a desire to return for more culinary adventures.
4. Chi Thai Revolution Restaurant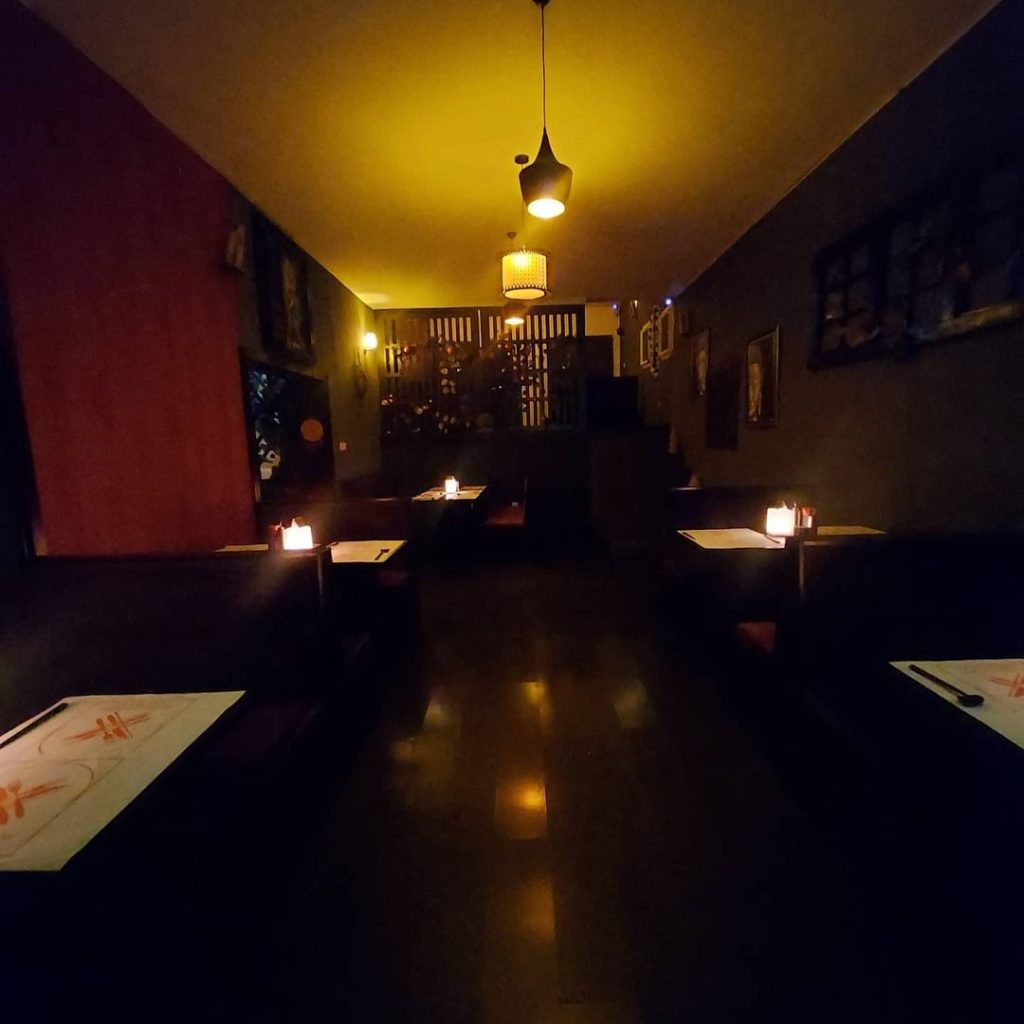 At Chi Thai Revolution, the emphasis is not only on the food but also on creating a cozy and intimate dining experience. The restaurant's layout and design contribute to a sense of privacy and comfort, allowing guests to enjoy their meals in a relaxed and unhurried manner. Whether you're dining with a loved one, a group of friends, or simply enjoying a solo meal, the cozy ambiance of Chi Thai Revolution adds a special touch to your dining experience. The menu at Chi Thai Revolution is carefully curated, showcasing a wide range of Thai dishes to cater to different palates and preferences. Whether you're a fan of fiery spices or prefer milder flavors, you'll find something to tantalize your taste buds. If you're in search of a memorable dining experience in Abuja, Chi Thai Revolution is undoubtedly a must-visit destination for food enthusiasts and those looking for a cozy culinary haven.
5. Nkoyo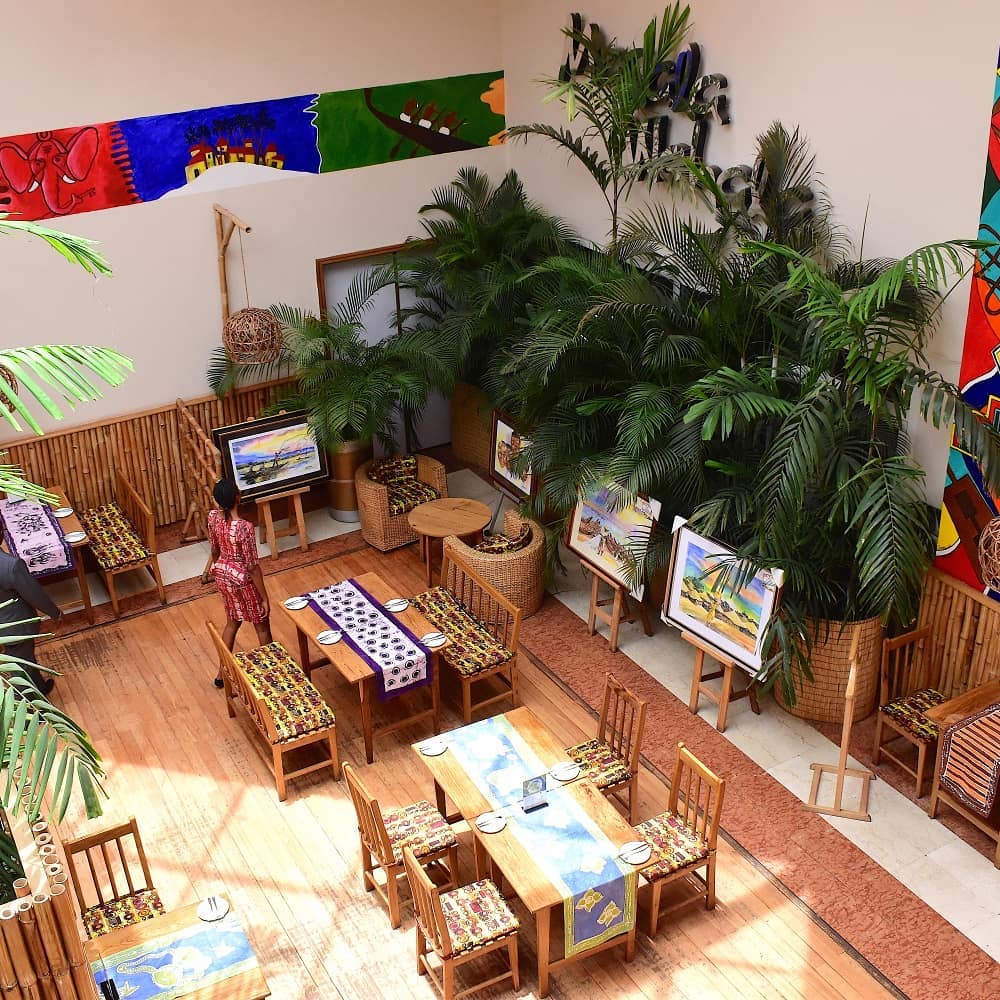 Located at Ceddi Plaza, Nkoyo's main purpose is to serve beautifully cooked Nigerian food in using traditional herbs and spices. They have a wide range of dishes to satisfy different customers. Ranging from Hearty Nigerian food to sandwiches and salads. The atmosphere of the restaurant is sophisticated and inviting, which makes it one of the cozy restaurants in Abuja. They also pride themselves in a clean open kitchen to entertain and ensure customers that their meals are prepared with the utmost respect and in standard conditions. The restaurant is being run by professionals, people with experience in the culinary world. Nkoyo provides an oasis of delightful dining experiences. The personalized attention and prompt service contribute to the cozy and welcoming atmosphere that Nkoyo is known for. Whether you're seeking a romantic dinner, a casual lunch with friends, or a special celebration, Nkoyo guarantees a memorable and cozy dining experience that showcases the best of Abuja's culinary scene.
6. Panache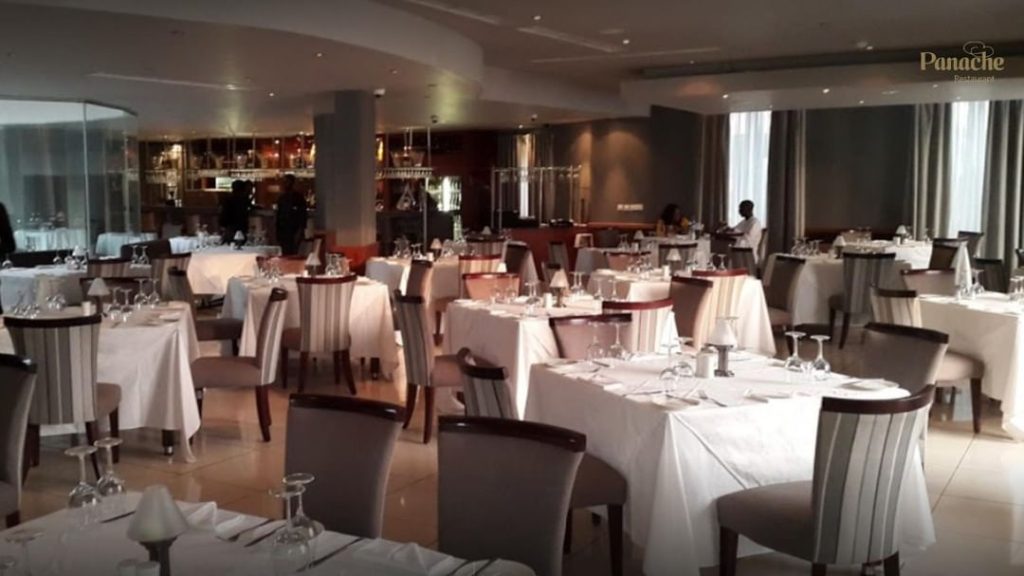 Nestled in the heart of Abuja, Panache is a hidden gem that stands out as one of the coziest restaurants in the city. With its warm ambiance, exquisite cuisine, and impeccable service, Panache offers a dining experience that is both indulgent and inviting. Panache restaurant offers the finest dining experience with their service of exquisitely crafted and well prepared meals as well as the best wine pairing options to go along with it. Panache features international cuisine, with an African touch. They also have an excellent selection of seafood, with a great view and buffet, It's the perfect romantic spot for couples,singles and of course corporate events as well. Need a place that combines decor,presentation,ambiance along with excellent service?, then Panache restaurant is the place for you to experience all that.
7. The Vue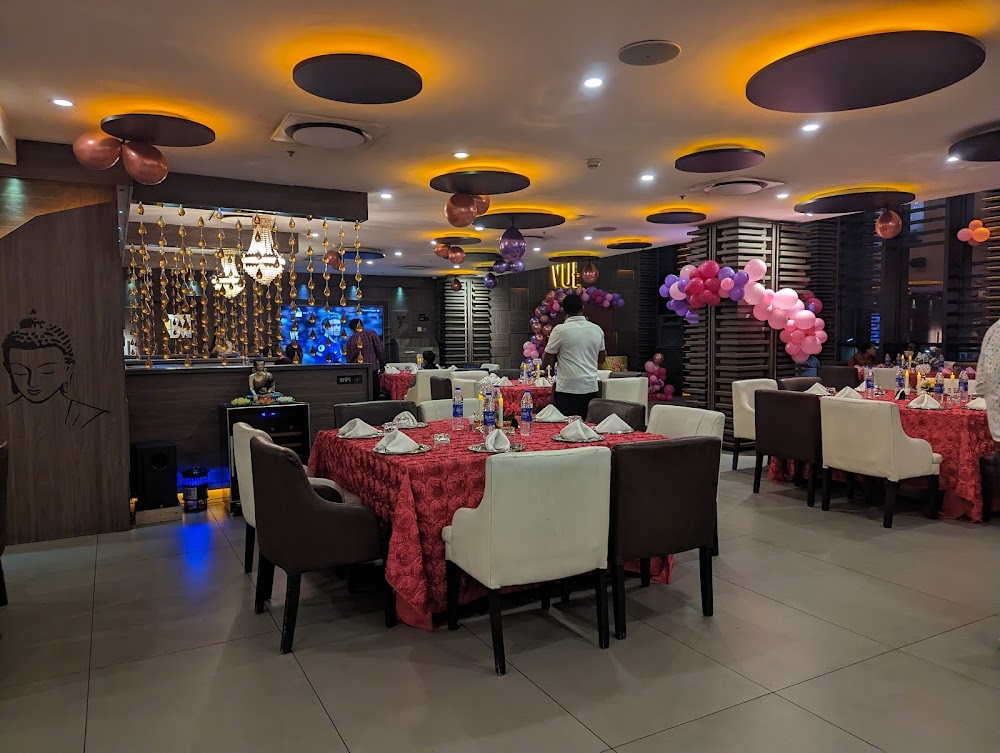 The Vue in Abuja stands out as one of the cozy restaurants in Abuja that offers a perfect blend of enchanting ambiance, culinary excellence, and exceptional service. The menu is halal in nature, so there is no beef or pork served. Guests can choose from a variety of dishes, ranging from red curry chicken sauce to stir fry chicken sauce, all of which come with steamed basmati rice or chicken fried rice. The portions are quite large, and the food is served quickly after ordering. In addition to its delicious food, the Vue offers a beautiful and relaxing atmosphere. The interior is tastefully decorated, and guests can enjoy the soothing music playing softly in the background. The servers are courteous and helpful, ensuring that all guests have a wonderful experience. The Vue is the perfect place to host small or large gatherings over dinner. With its high-end atmosphere, delicious food, and excellent service, it is no wonder that many guests have given the Vue rave reviews. Make sure to make a reservation for your next dinner at the Vue and experience a truly luxurious dining experience.
Abuja is a city filled with culinary treasures waiting to be explored. These seven cozy restaurants offer a delightful escape from the mainstream dining options, providing unique experiences that combine delicious food, inviting atmospheres, and attentive service. Whether you're a resident or a visitor, be sure to uncover these hidden gems and indulge in their culinary delights for a memorable dining experience in Abuja.
There are quite a number of cozy restaurants in Abuja, not mentioned in this article. You can view some of them here.
OTHER POSTS YOU MAY LIKE