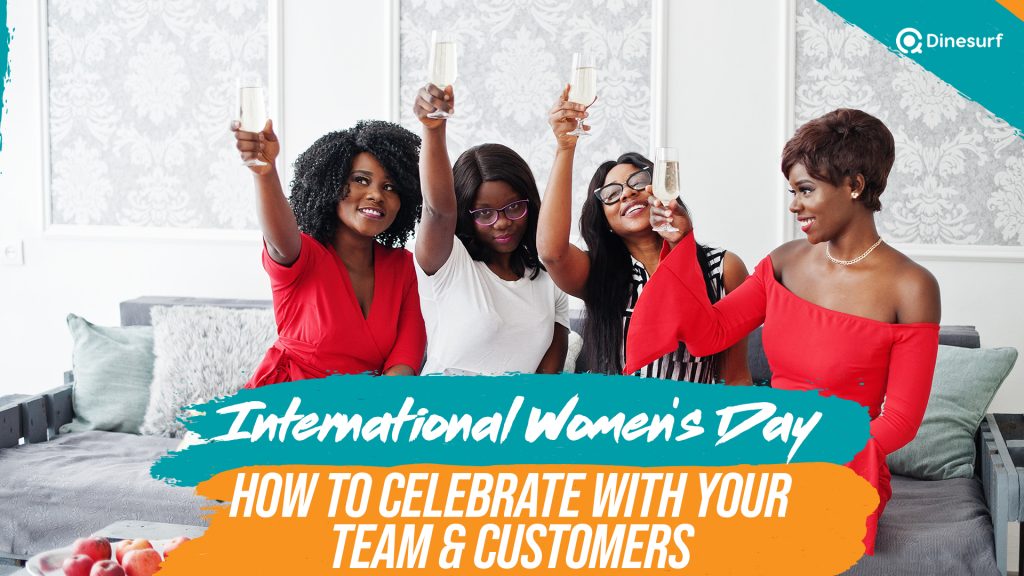 As International Women's Day approaches on March 8th, restaurant operators around the world should ask themselves how they will honor this special day and what better way than to recognize the hard-working women in their own restaurants? Whether it's coworkers or customers, celebrating strong women makes everyone feel valued and appreciated. This year especially, let's make a commitment to promoting creativity with female-led initiatives in all areas of our restaurants – from operations to marketing! With that said, read on for creative ways how you can celebrate International Women's Day at your restaurant.
Creative ways to celebrate International Women's day at your restaurant

.
1. Host a viewing party: Invite your staff and customers to enjoy the day together by hosting a viewing of a classic or educational film that celebrates female empowerment. If you plan on using a different restaurant for this purpose, you can search for restaurants on our platform here and make a reservation now.
2. Hold a Women-Led Panel: Invite some of the leading women in your organization to host an empowering panel discussion. Allow them to share their stories and experiences, as well as offer advice to other women in leadership roles. This event can be open to the public or just for restaurant employees – either way, it's sure to be a meaningful and memorable experience!
3. Honor Female Employees with Awards & Gifts: Show appreciation for your amazing female employees by giving out awards in recognition of their hard work and dedication! Give out certificates, gift cards, or even small tokens of appreciation such as flowers or chocolates to show how much you value their contributions.
4. Create Special Menu Items: Create a special limited-time menu featuring dishes created by female chefs. This is a great way to highlight the talent of your restaurant's female staff and encourage customers to come in and try something unique.
5. Donate a Portion of Your Profits: Consider donating a portion of your profits from International Women's Day to charities that help women in need. Not only will this be a great gesture, but it also helps spread awareness about important issues such as pay equity, education, and health care for women around the world.
6. Send Greeting Cards: Take the time out on International Women's Day to send greeting cards or personal notes to all the inspiring females in your life. From employees to customers, a heartfelt message can go a long way in showing your appreciation and support.
7. Host a Virtual Event: If you're unable to host an in-person event, consider hosting a virtual gathering instead. Invite inspiring female speakers or hosts who can share their stories and experiences of empowerment and leadership. This is sure to be an uplifting experience for everyone involved!
8. Offer Discounts: Show your appreciation by offering discounts or special promotions to female customers. This is a great way to show that you value their business, while also helping them save some money.
9. Host a Fundraiser: Consider hosting a fundraiser to benefit an organization that helps women in need. Ask your customers and employees to donate what they can, or even just share the cause on their social media!
10. Give a shout-out to the women on your team: Here's an easy way to show the female members of your staff some love! Write up a short post celebrating them, their work, and any special contributions they make to your operation. Post it on all of your channels – website, social media, etc – and don't forget to tag them!
No matter how you choose to celebrate International Women's Day (read here for more tips), it's important to take the time to recognize the amazing women in your life. Showing appreciation for others will always have a positive impact on any team and community! From celebrating the successes of our female coworkers, customers, and employees, International Women's Day provides us with an opportunity to give back. Let's make this year one that celebrates powerful women everywhere.
Happy International Women's Day!
YOU MAY LIKE THIS