In bustling cities across Nigeria, hidden amidst the vibrant streets and bustling neighborhoods, lie intimate restaurants perfect for those seeking an atmosphere of closeness and connection.
Amidst the chaos of our fast-paced lives, there's a timeless allure in moments of quiet togetherness. Imagine soft lighting, cozy corners, and an ambiance that whispers, "Pause, savor, connect." Welcome to our exploration of intimate restaurants, havens where meaningful conversations and shared memories take center stage. Join us in discovering these hidden gems – perfect for cherished gatherings, romantic evenings, or finding solace in serene dining spaces.
7 Intimate Restaurants in Nigeria
These intimate restaurants offer more than just delectable dishes; they provide a haven for meaningful conversations, heartfelt laughter, and cherished moments shared among a select few.
1. Mazimi Restaurant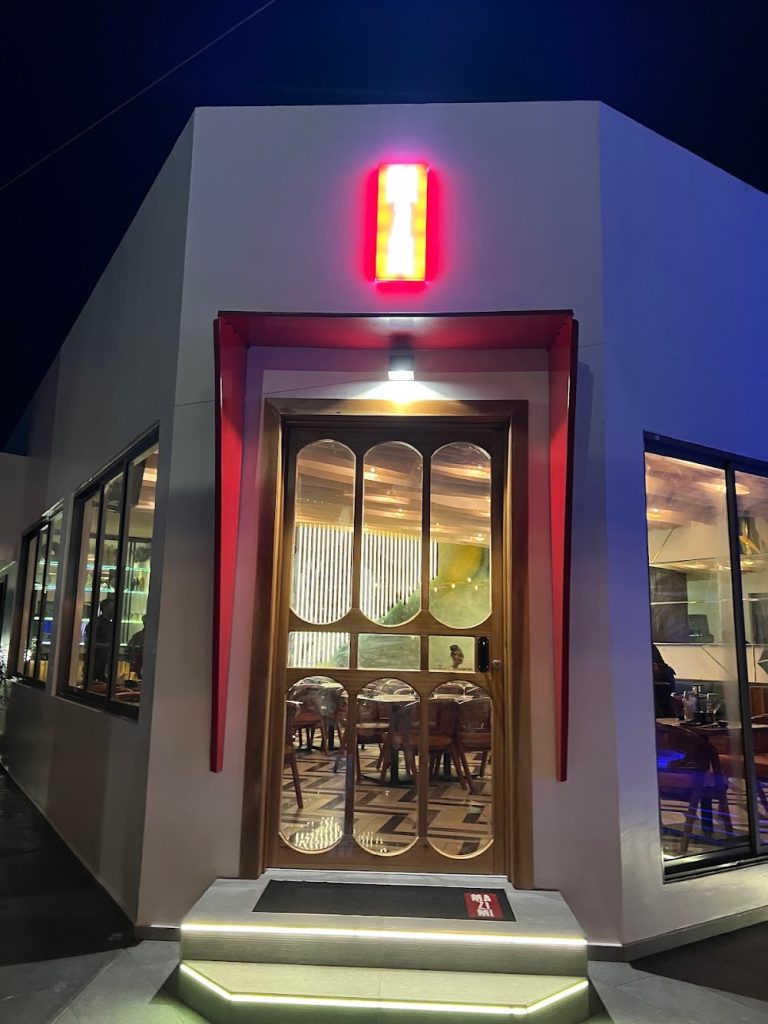 Mazimi Restaurant is a truly unique and special dining experience in the heart of Lagos. Perched at the centre of the action at The Library, this small-ish and chic restaurant offers a modern atmosphere with one-of-a-kind flavours.
The dishes are carefully crafted with incredible flavours and artful plating. The star of the show at Mazimi is the rice. All of the menu items are carefully planned and thoughtfully prepared. Every bite is sure to tantalize your taste buds. And don't forget about the drinks! Mazimi offers a wide selection of wines, beers, and specialty cocktails that are sure to please. The service at Mazimi is top-notch.
For an unforgettable dining experience in the heart of Lagos, look no further than Mazimi Restaurant.
2. Trukadero by Citybowl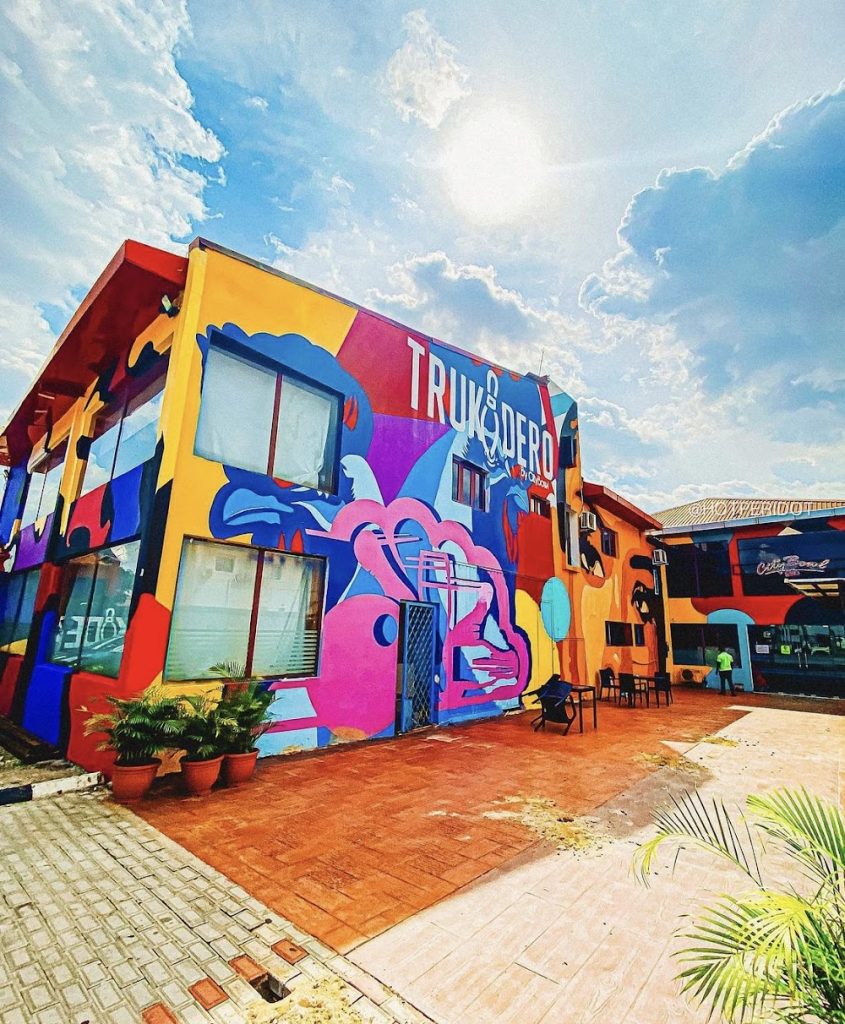 Located in Abuja, this restaurant offers an unforgettable experience of fun and entertainment for all ages. With its spacious bowling alley, snooker boards, VIP lounge and outdoor seating area, it is the perfect place to hang out with friends and family. The bowling alley is spacious, and the ambience is great, making it suitable for small to large groups. The music is good, not too loud and the general crowd age is 18-25. The food is also noteworthy, with delicious dishes like fried, peppered chicken and jollof rice.
The prices are reasonable, and customers can be sure of being charged for the exact things they order. The staff are polite and accommodating and the restrooms are kept clean and neat. Wheelchair accessibility is also available. Trukadero is a great place for wholesome fun. From bowling to music to food, you can enjoy it all. Whether you're looking for a place to hang out with friends or a family-friendly spot, this is the place to be.
3. Woks & Koi Chinese Restaurant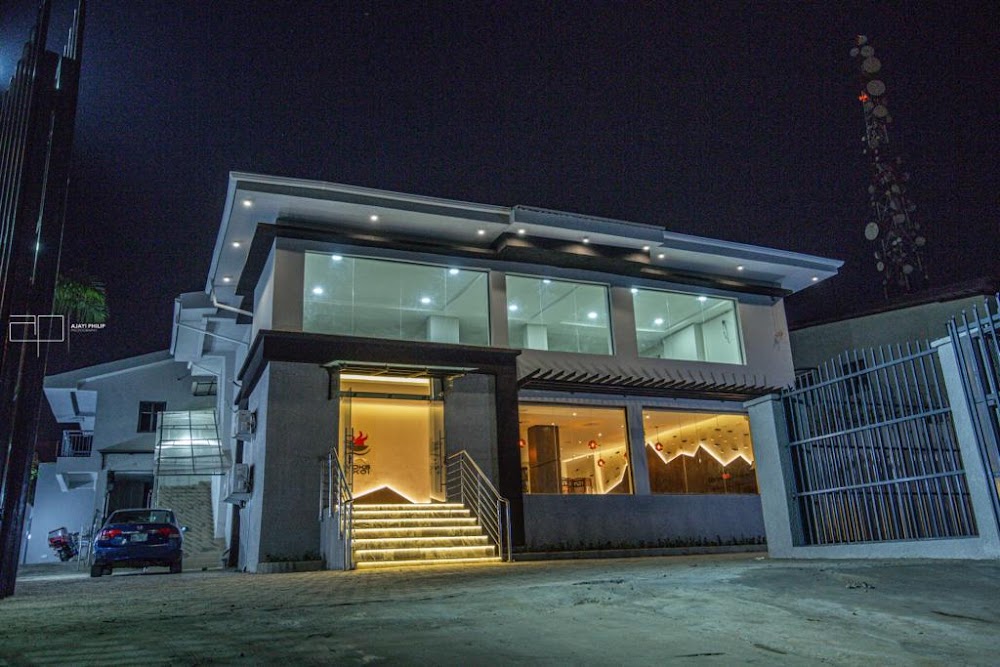 Woks & Koi Chinese restaurant is the perfect spot for families, friends, and couples alike to enjoy a delicious meal in a beautiful and inviting atmosphere. Located in Abuja, this restaurant offers a variety of Chinese fare, from noodles and fried rice to beef in black bean sauce. Whether you're looking for a romantic date night dinner or a family-friendly experience, Woks & Koi Chinese restaurant has something for everyone. Upon entering this restaurant, you'll be greeted by an intimate and inviting atmosphere, perfect for a night out with friends or an intimate dinner with your significant other.
The restaurant offers a unique setting, with the option to close off a section for small or private gatherings. The menu offers plenty of options, from Singaporean noodles and mayonnaise prawn spring rolls to chicken noodles and beef in black bean sauce. Prices are also quite reasonable. Whether you're looking for a date night spot or a family-friendly restaurant, Woks & Koi Chinese restaurant is a great option.
4. Crossover Restaurant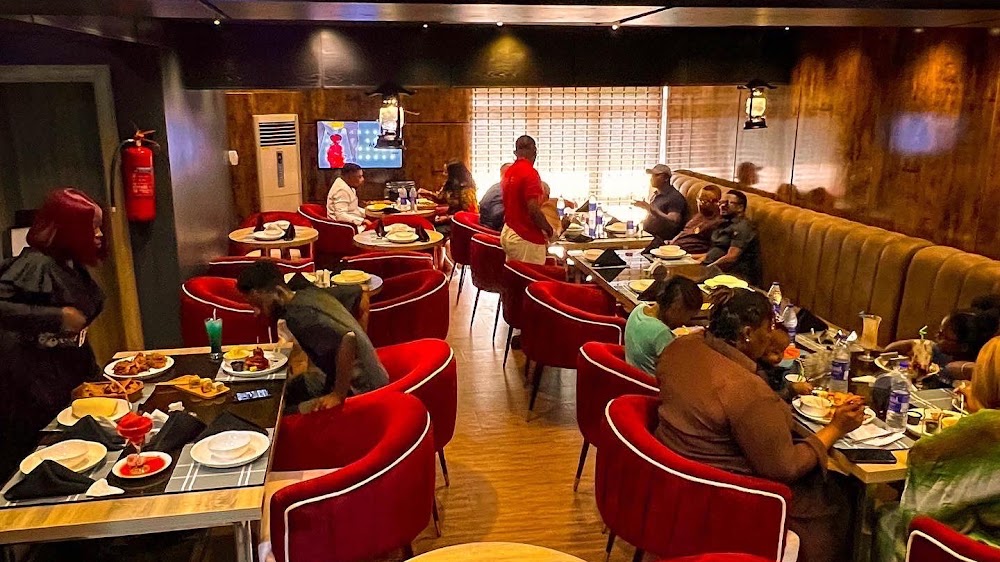 CrossOver Restaurant in Abuja is the perfect spot for a cozy dinner with friends or a romantic evening out. The restaurant is small but inviting, with charming decor and comfortable seating. The menu offers a variety of options that are sure to please any palate. From succulent steaks to fresh seafood to vegetarian dishes, there is something for everyone. The food is fresh, tasty, and cooked to perfection. The small shelf of books and games makes it a delight to wait for your food. CrossOver Restaurant is a wonderful place to enjoy a delicious meal. The atmosphere is intimate, and the music is just loud enough to create a pleasant ambience.
5. Hot Crust Cafe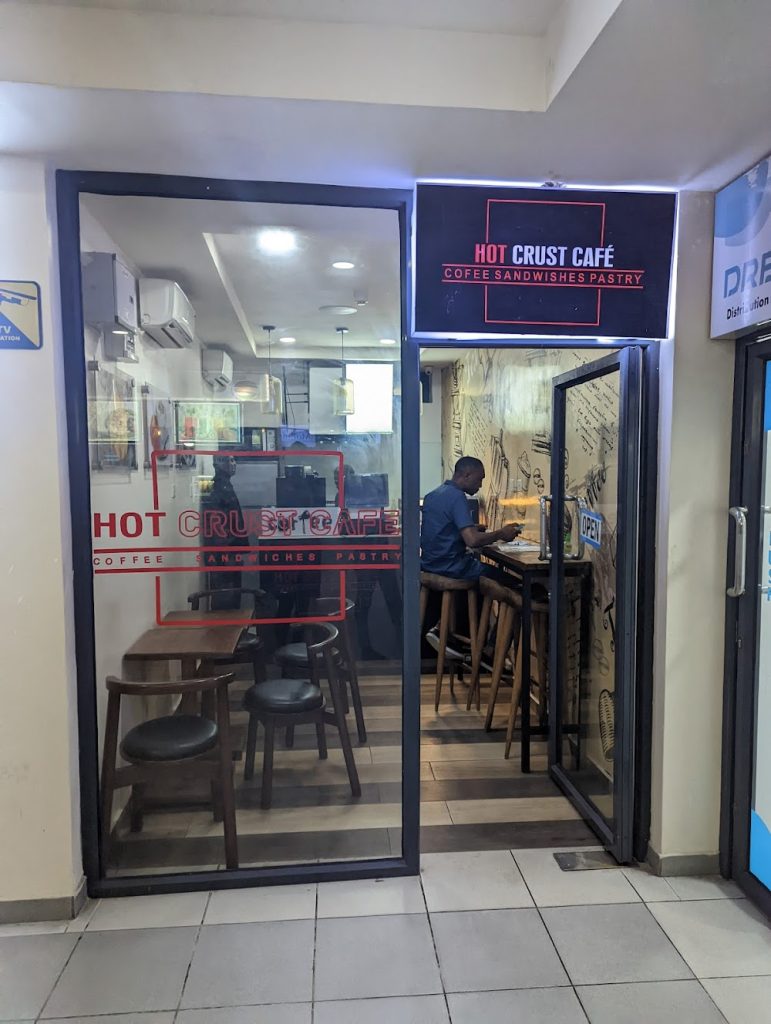 Hot Crust Cafe is the perfect spot for an unforgettable dining experience. Located in Ikeja, this cozy cafe offers a variety of delicious menu items in a pleasant atmosphere. The staff at Hot Crust Cafe is warm and friendly, and always eager to provide exceptional customer service. The chef is knowledgeable and accommodating and is ready to provide helpful suggestions and recommendations. The menu at Hot Crust Cafe is filled with a variety of tasty dishes, from burgers to seafood Alfredo fettuccine pasta. Every dish is cooked to perfection and is sure to leave you with a full stomach and a smile on your face. If you're looking for a spot to eat and work on your laptop, Hot Crust Cafe is the perfect place. The cafe is small but packs a lot of yummy goodness, and the ambience is great and relaxing.
6. MODA Abuja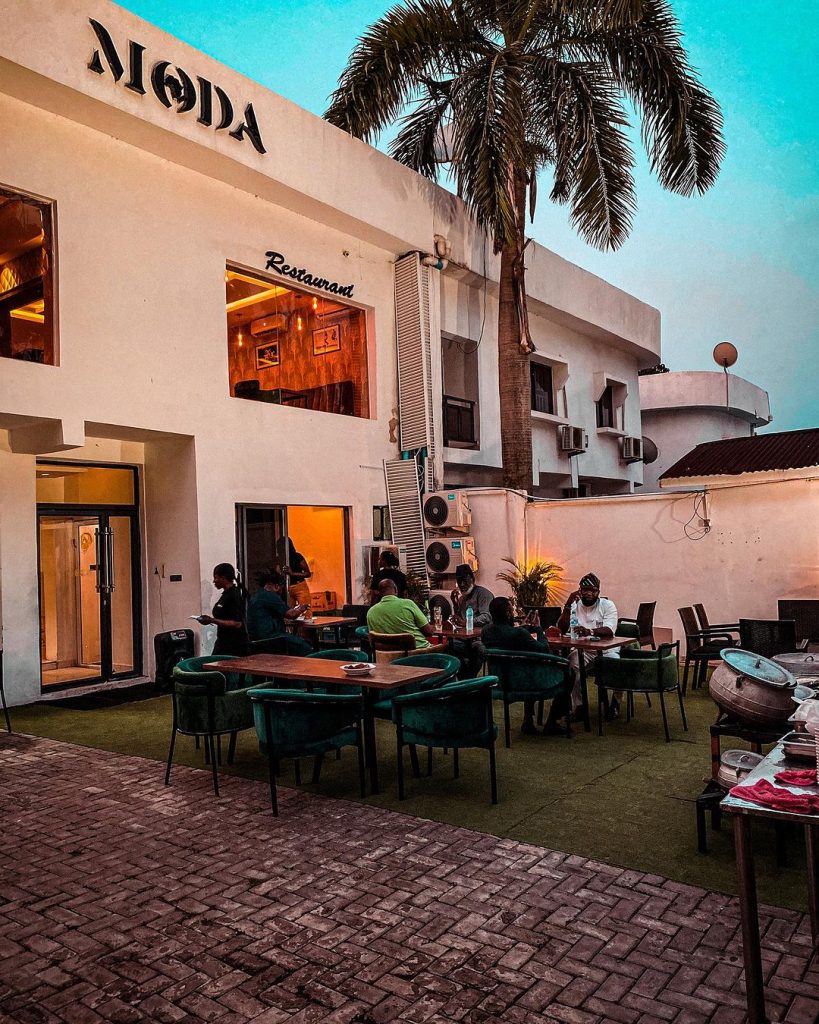 Moda Abuja is a wonderful restaurant located in the heart of Abuja, Nigeria. It offers an array of tantalizing dishes, drinks, and desserts that offer a unique African heritage vibe. The atmosphere at Moda Abuja is vibrant and inviting. The restaurant has both a ground floor and an upstairs bar, with various seating options offering plenty of room for families, couples, and groups. The music selection playing in the background is moderated for a pleasant atmosphere, and the lovely smell of food welcomes diners as they enter. The customer service at Moda Abuja is top notch. Prices are reasonable for the quality of food and service provided. Overall, Moda Abuja is a great place to hang out with family and friends, and to enjoy some delicious food. With its vibrant atmosphere, great customer service, and delicious dishes, it is sure to be a hit with all those who visit.
7. Alice Garden Restaurant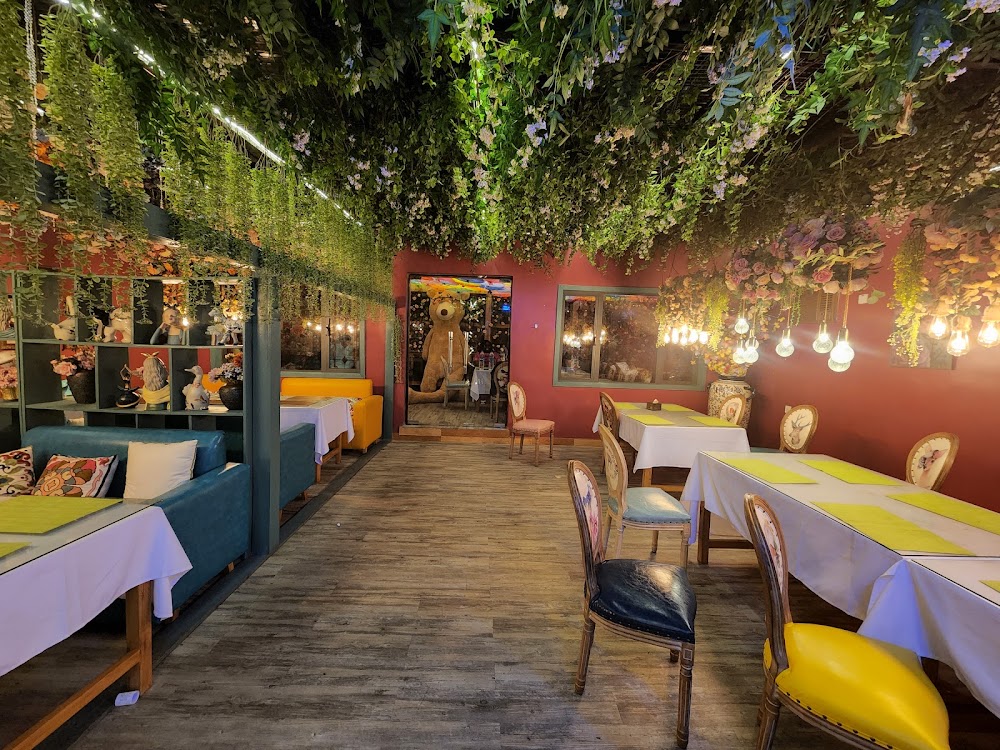 Alice Garden Restaurant is a hidden gem in Ikeja, Lagos. The restaurant offers a romantic and serene atmosphere, complete with cinematic lighting that is perfect for capturing special memories with your loved ones. The menu features a wide selection of Chinese dishes, as well as a few local options. The food is always served timely and is delicious, with plenty of options for a great price. The decor is beautiful and creates an intimate atmosphere for special occasions such as date nights, baby showers, birthday parties, and more.
For those looking to enjoy the restaurant in a more luxurious setting, there is a VIP section available for a small fee. The restaurant also offers an array of drinks that pair perfectly with the food. From classic cocktails to local favorites, there is something for everyone. Overall, Alice Garden Restaurant is an incredible experience, with delicious food, a beautiful atmosphere, and friendly service. Highly recommended!
In the mosaic of Nigeria's dining scene, intimate restaurants offer a tranquil retreat for small gatherings. These cozy havens not only provide delectable cuisine but also create a backdrop for cherished connections. With carefully curated ambiances and menus, they invite us to pause, savor, and share moments that linger long after the meal is done. Amid life's hustle, these intimate spaces remind us of the beauty in simplicity and the joy of close company.
OTHER POSTS YOU MAY LIKE