Indulge in a symphony of flavors and immersive atmospheres at this 8 Best Themed Restaurants in Lagos, where culinary excellence meets enchanting ambiances. Prepare to pamper your senses as we unveil a selection of the city's most captivating dining destinations. From delectable dishes that double as art to thematic settings that transport you to new realms, get ready to elevate your dining experience to unprecedented heights. Join us on a journey through these culinary gems that promise to leave a lasting impression, embodying the perfect fusion of taste and ambiance.
8 Best Themed Restaurants in Lagos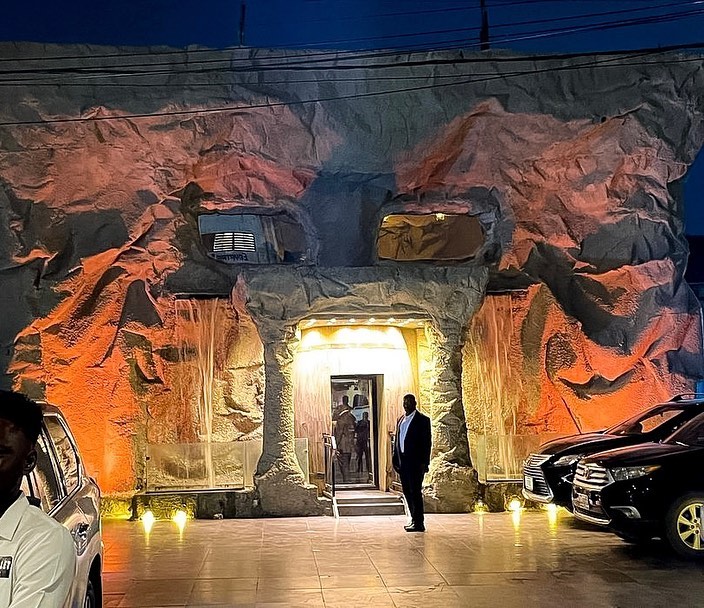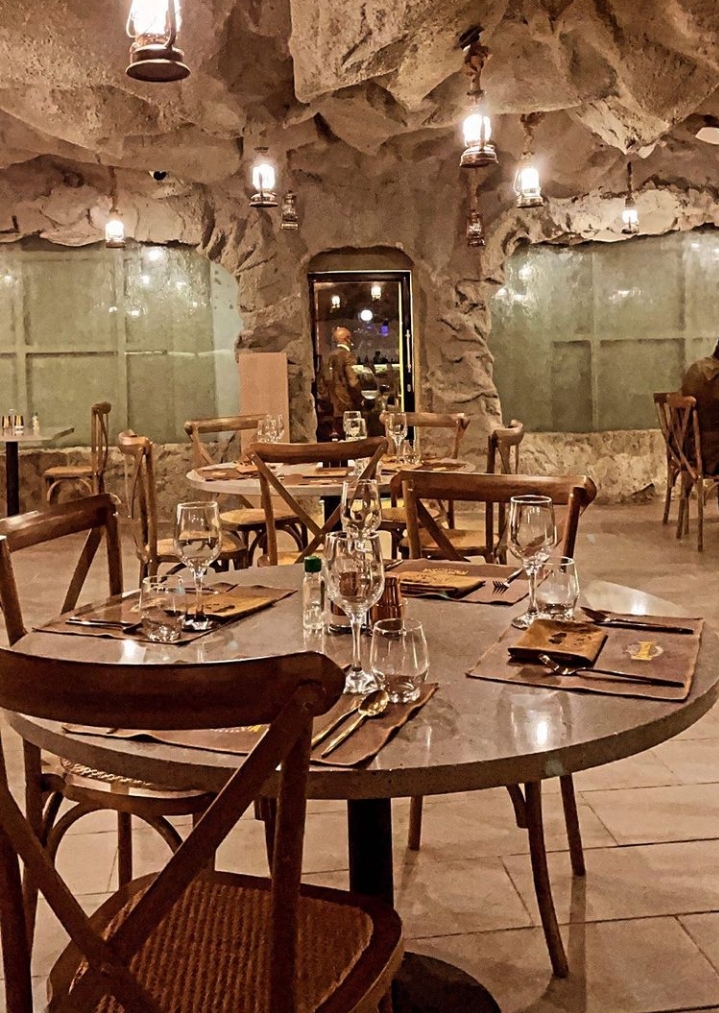 1. Kapadoccia Lagos
Introducing Kapadoccia, an exceptional cave-themed culinary haven nestled in Lagos, Nigeria, where Turkish and Nigerian flavors intertwine harmoniously. This distinctive restaurant boasts a variety of dining options, including Fine Dining, Waterfront views, and casual settings, catering to diverse preferences. Adorned with mesmerizing cave elements such as stalactites and stalagmites, the ambiance is as captivating as the restaurant's waterfront vistas. The menu presents a delectable fusion of Turkish and Nigerian cuisines, expertly prepared to tantalize the taste buds. With an amiable and hospitable staff, a visit to Kapadoccia is more than a meal—it's an immersive experience that beckons you to indulge in the finest of both gastronomy and scenery. A culinary escapade to Kapadoccia stands as an essential venture for all those seeking to savor the extraordinary flavors of Lagos.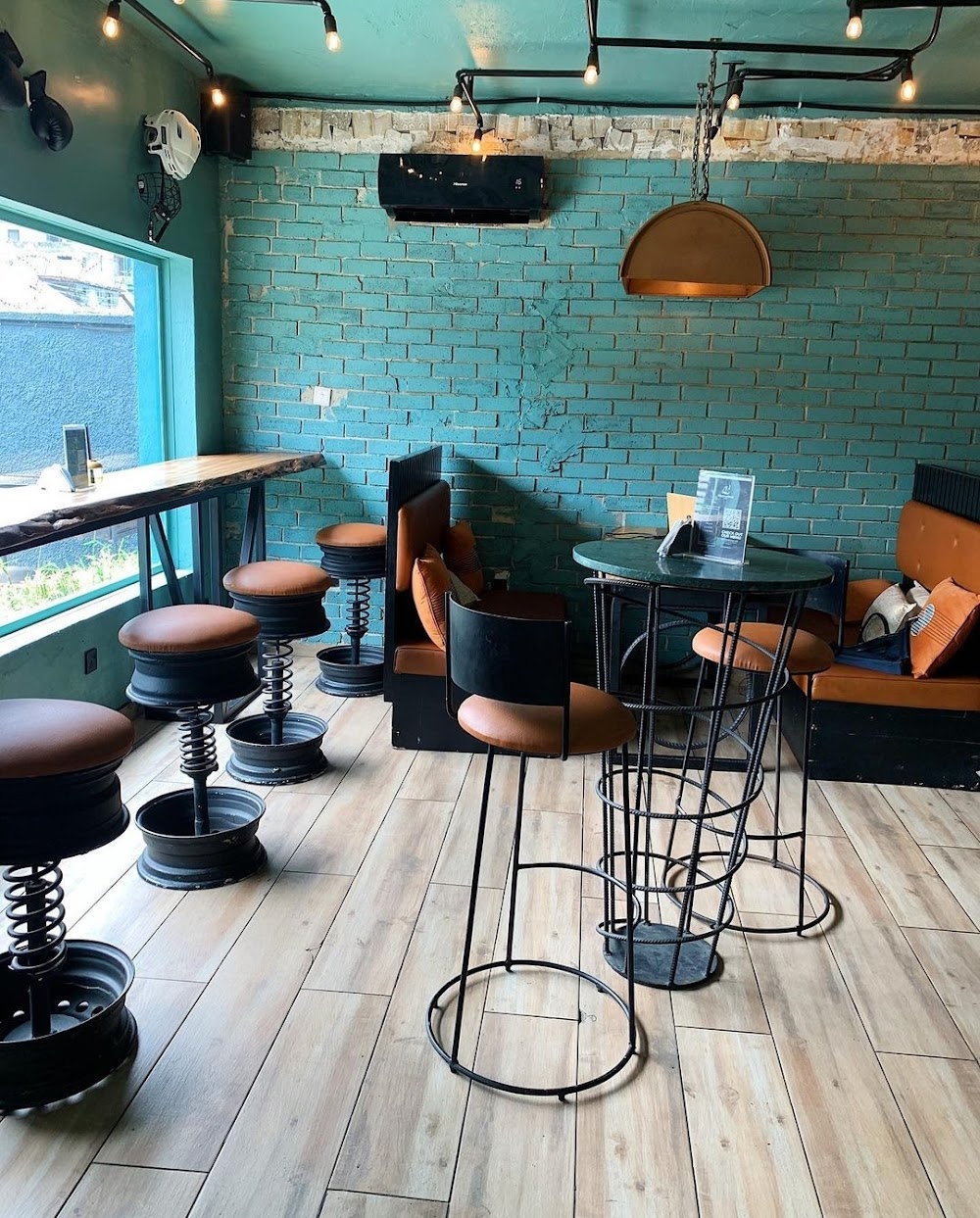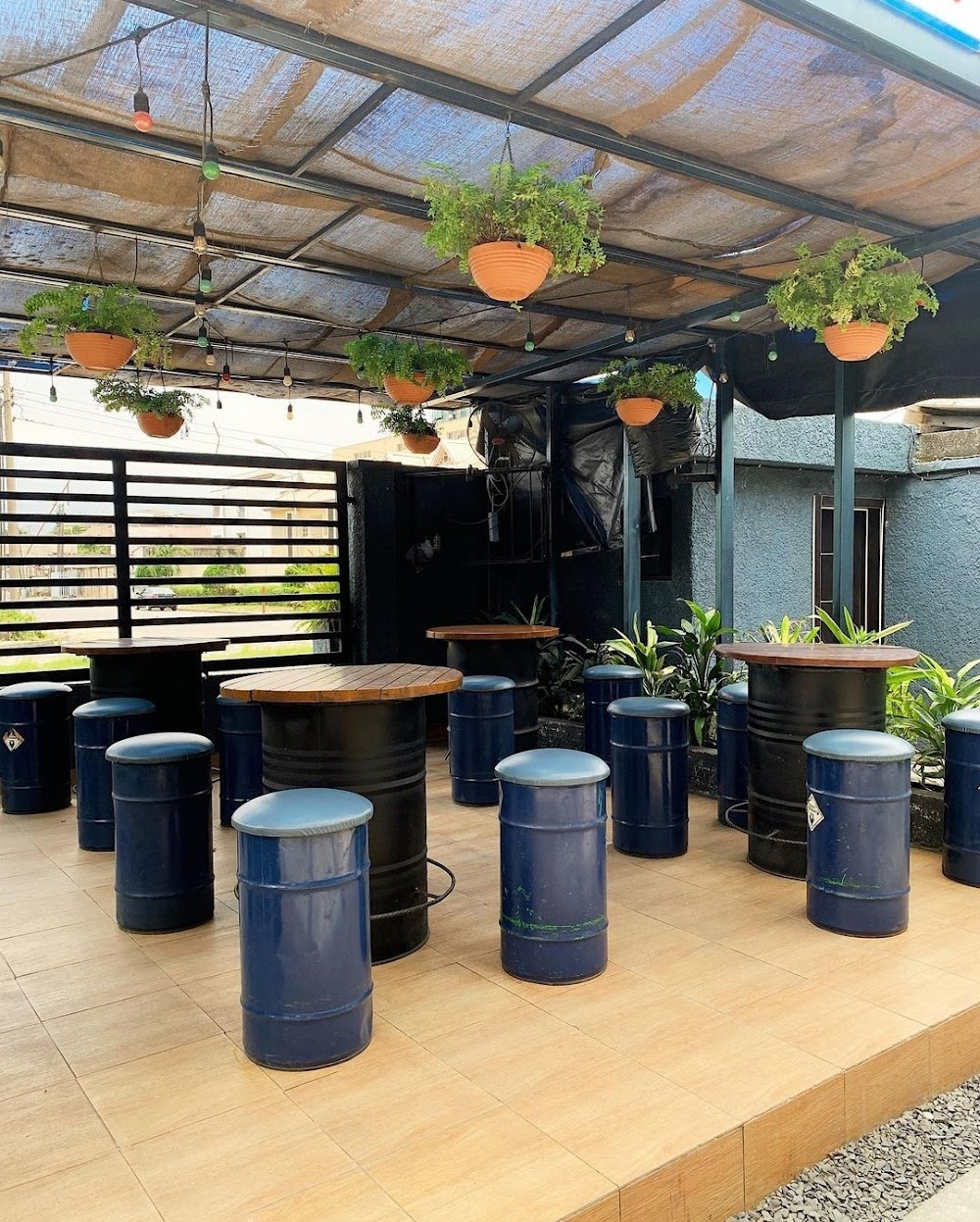 2. Moonshine Café
Nestled within the heart of Lekki, Lagos, Moonshine Café emerges as a hidden treasure awaiting discovery. This intimate café extends a warm and embracing ambiance, making it an ideal haven for both kin and companions to unite and relish in a truly exceptional dining affair. The café's interior design harmoniously weaves together vintage and rustic elements, creating a visual narrative that harks back to African history while embracing modern comfort. The thematic aesthetic transcends mere decoration to become an integral part of the dining experience, transporting guests to another realm. The melodic backdrop is deliberately understated, allowing conversations and contemplation to unfold amidst a soothing ambiance. To top it off, the outdoor seating area, adorned with a picturesque mini garden, offers a serene enclave to relish the evening breeze in tandem with your meal. All in all, Moonshine Café emerges as the quintessential Lekki, Lagos destination, where themed culinary excellence intertwines with inviting ambiance. Whether seeking a romantic rendezvous or a convivial gathering with loved ones, Moonshine Café delivers an exceptional canvas for crafting cherished memories.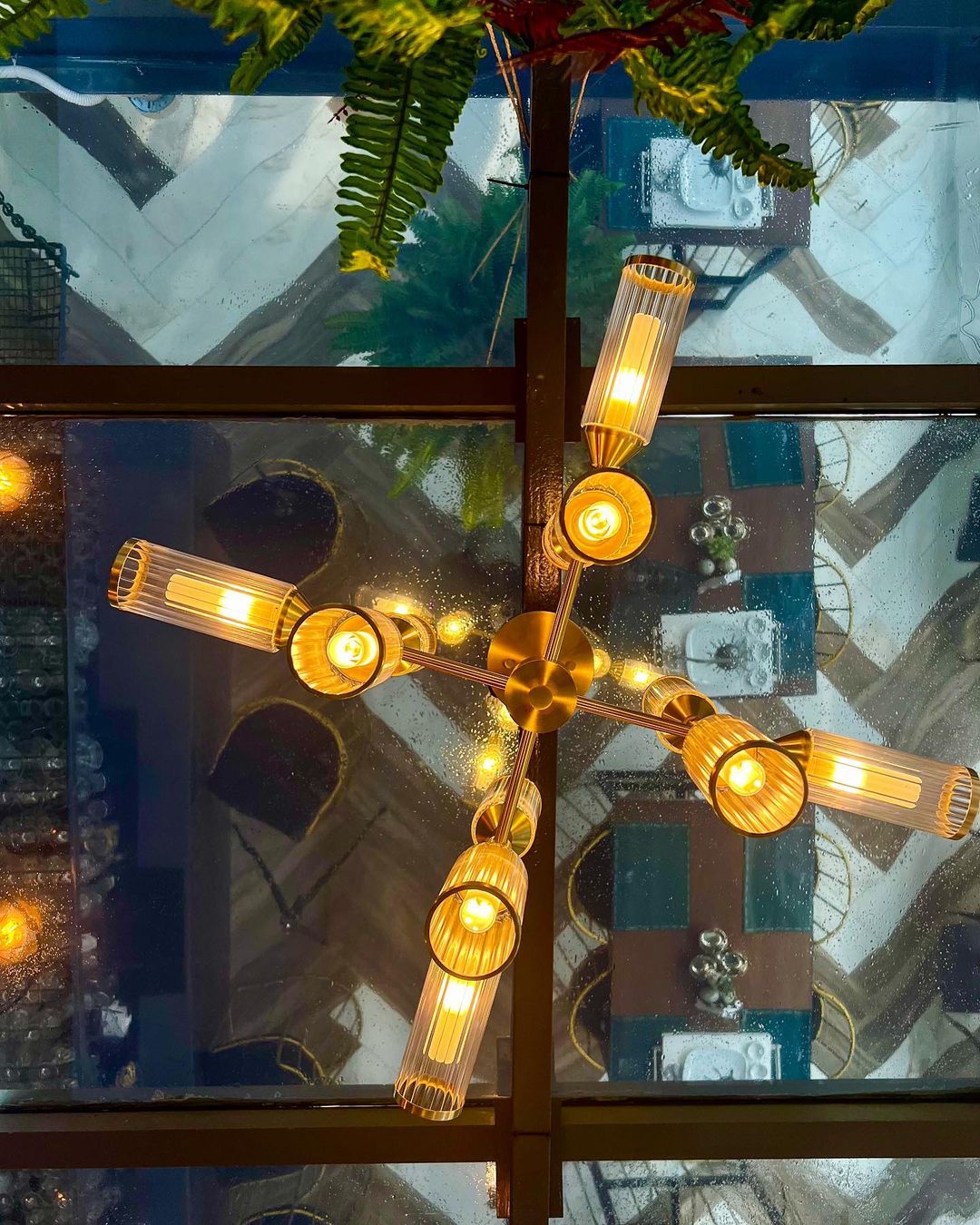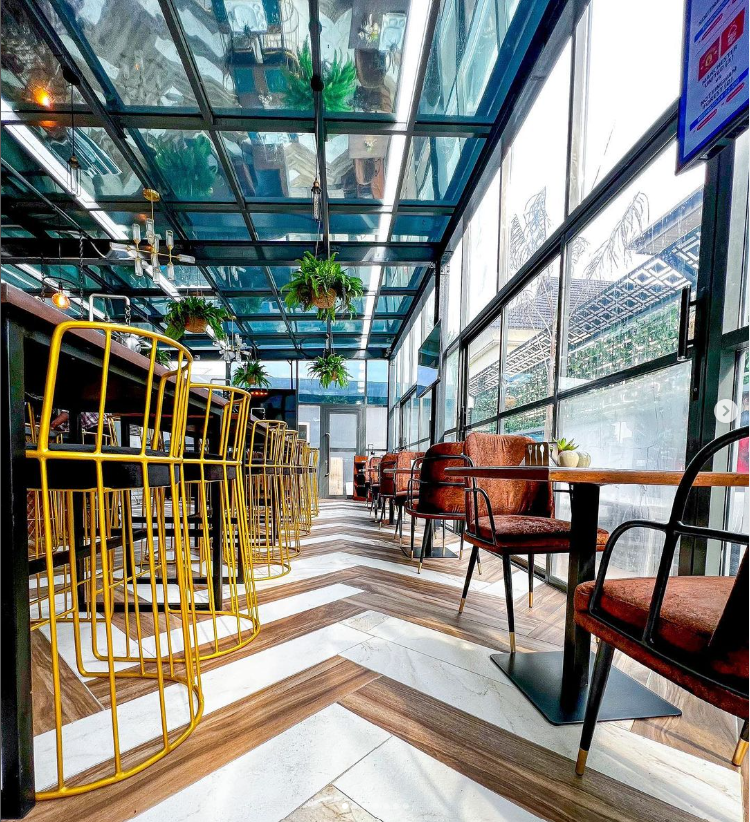 3. Elysium Lagos
Elysium Restaurant stands as a luxurious culinary haven, boasting an exquisite ensemble of a café, garden restaurant, lounge, and fine dining establishment, all seamlessly integrated to offer a multifaceted experience that transcends the ordinary. Spanning across a rich tapestry of 16 countries, Elysium's menu is a gastronomic odyssey that traverses the Mediterranean, Middle East, Europe, and South America. With each dish, diners embark on a journey through diverse cultures and cuisines, inviting their palates to explore an international medley of flavors and culinary traditions. However, Elysium is not merely a dining destination; it's an immersive theme of indulgence and enchantment. The thematic essence interwoven into every corner of the establishment brings forth an atmosphere where every moment becomes an integral part of a grand narrative. From the sun-kissed terraces reminiscent of Mediterranean escapes to the opulent lounge exuding cosmopolitan charm, and the fine dining restaurant exquisitely blending elegance and innovation, each space encapsulates a unique facet of the overarching theme. In the heart of Elysium's offering lies an invitation: "Come for the fun, Stay for the experience." This encapsulates not only the promise of a delightful culinary adventure but also the guarantee of an all-encompassing journey into a world where dining transcends sustenance and transforms into an unforgettable memory.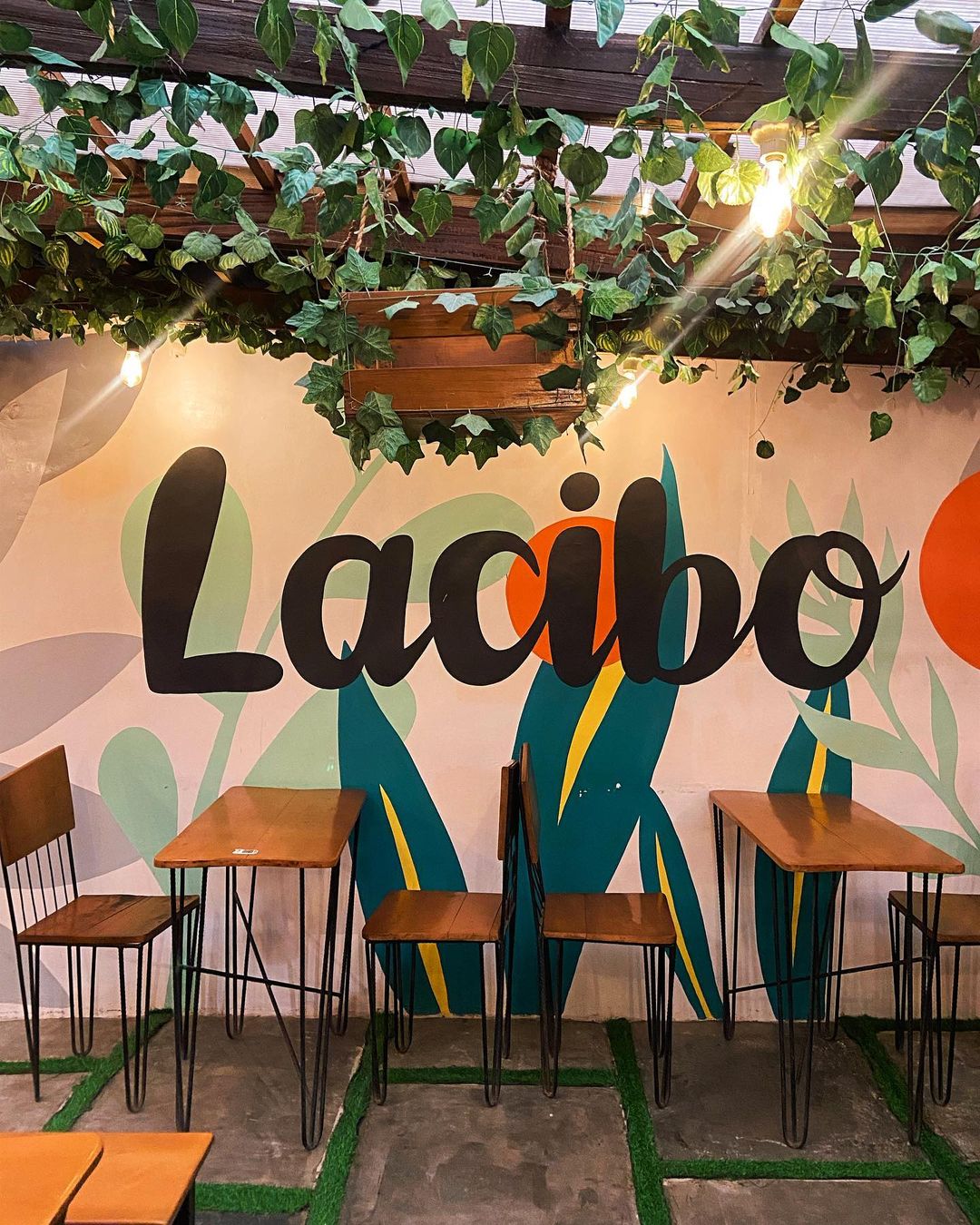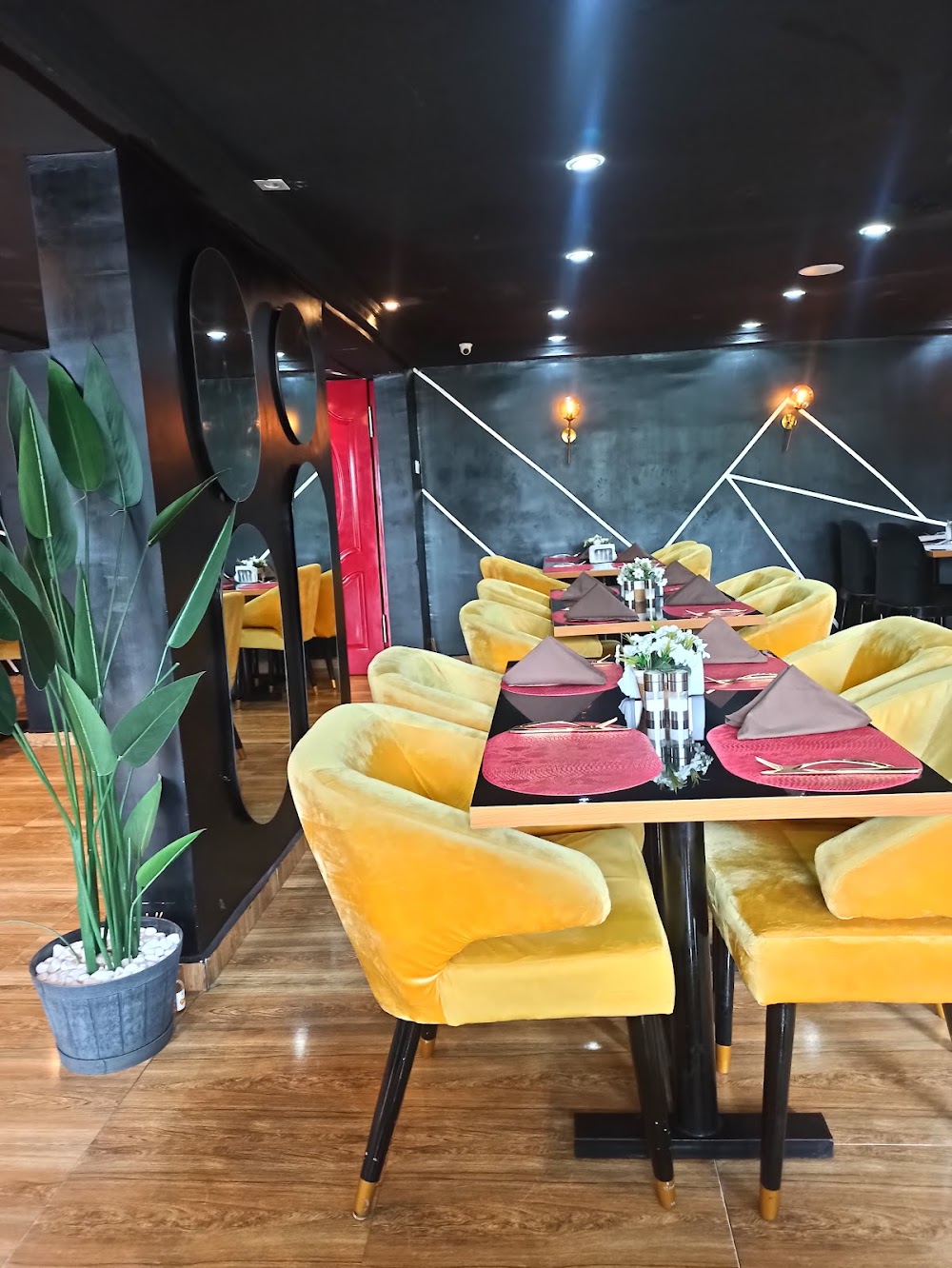 4. Lacibo Restaurant and Lounge
Experience an unforgettable culinary journey at Lacibo Restaurant and Lounge, an exceptional oasis nestled in the heart of Surulere. This captivating haven promises delectable cuisine paired with impeccable service, elevating every moment to a cherished memory. From the instant you step inside, the amiable staff's warm welcome envelops you, cocooning you in an atmosphere that feels like a comforting embrace. Delve into a menu that's a treasure trove of flavors, showcasing a symphony of tastes from sumptuously rich creations to refreshingly light comfort foods. Whether you seek a swift lunch or an intimate evening repast, the menu caters to your cravings. Don't miss the Koks Spicy Seafood Pasta—an exquisite fusion of creaminess and succulent seafood, laced with the warmth of nutmeg. For those inclined towards tradition, the Nasty Burger with its golden chips stands as a mouthwatering classic. Lacibo's ambiance effortlessly marries coziness with vibrancy, painting an inviting picture in green and gold hues that envelops you in serenity. This harmonious theme, extending from the decor to the very aura of the space, creates the perfect backdrop for casual gatherings or romantic interludes. The music plays a subtle role, the volume set just right, allowing you to immerse yourself in conversations without any interruption. In summation, Lacibo Restaurant and Lounge is a stellar choice for a dining escapade that leaves a lasting imprint. Whether a swift bite or an intimate soirée is on the agenda, the impeccable trifecta of delectable fare, top-notch service, and a warm ambiance ensures an unparalleled experience. Venture forth and revel in the unforgettable allure that is Lacibo Restaurant and Lounge!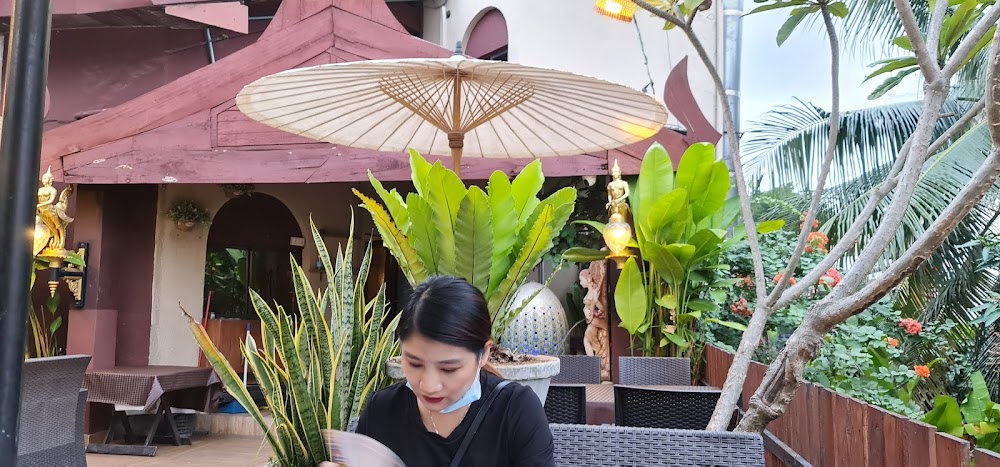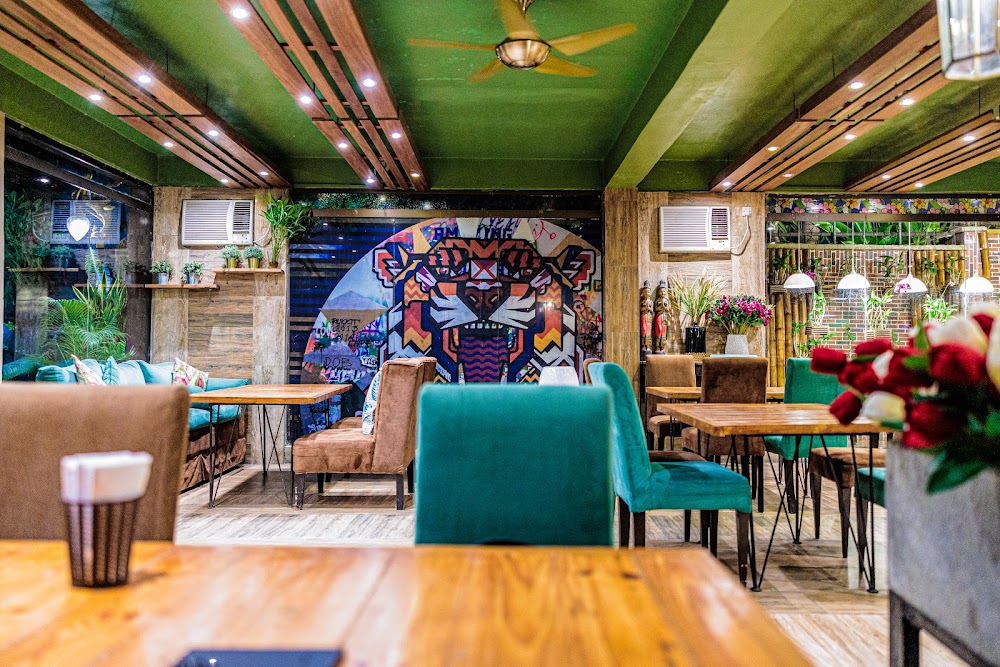 5. Orchid House Thai Restaurant
Orchid House Thai Restaurant Victoria Island is a truly unique dining experience in Lagos. Located in a vibrant and stylish space, the restaurant is the perfect place for those looking for something a little bit different from the average Nigerian meal. The first thing that stands out is the ambience, which is truly special. The decor is one of a kind, with interesting artwork and furnishings that create a mood perfect for any occasion. Guests are surrounded by lush greenery and glass walls with stunning views. Natural lighting and art-themed furnishings add to the charm. The menu offerings are plentiful, with a huge selection of Thai dishes to choose from. Many of these are new and exciting for guests who may not be so adventurous when it comes to food. Reviews of the dishes are overwhelmingly positive, with many praising the quality and flavor of the food. The atmosphere is very relaxed and friendly. The staff are polite and attentive, making sure to provide a great experience for their guests. They are also knowledgeable about the dishes and the ingredients used, so guests can be assured that they are getting the most authentic Thai experience. The pricing is also competitive, with a great selection of drinks at very reasonable prices. A bottle of Heineken costs only ₦1,400 and cocktails can be found for just ₦3,500. For those looking for a souvenir, the restaurant also has a small boutique with interesting pieces that add to the character of the place. Overall, Orchid House Thai Restaurant Victoria Island is a great choice for a special night out. With its unique atmosphere and delicious food, it is sure to be a memorable experience that won't be soon forgotten.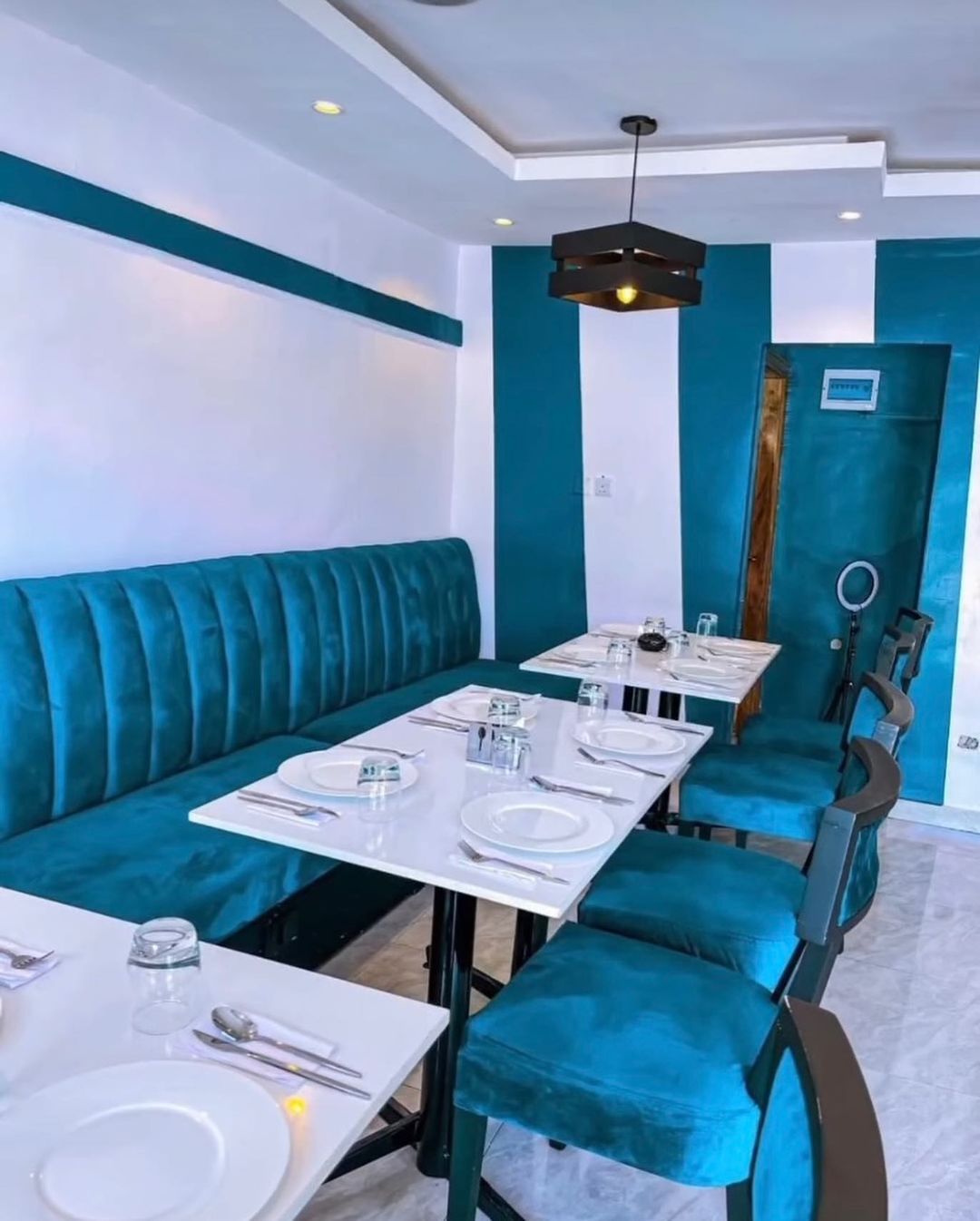 6. The Hangar Lagos
Experience a thrilling and unparalleled dining adventure at The Hangar Lagos. This culinary haven effortlessly weaves aviation nostalgia into its ambiance through airplane-themed decor, creating a captivating atmosphere. Embark on a global gastronomic voyage as the menu showcases an eclectic array of dishes from various corners of the world. Whether your appetite yearns for the richness of Nigerian cuisine, the zestful flavors of Jamaican dishes, or the timeless allure of continental classics, The Hangar Lagos caters to every taste preference. And don't miss the chance to explore their expansive drink menu, where a delightful libation awaits every palate. This is a dining destination that promises excitement and satisfaction for all.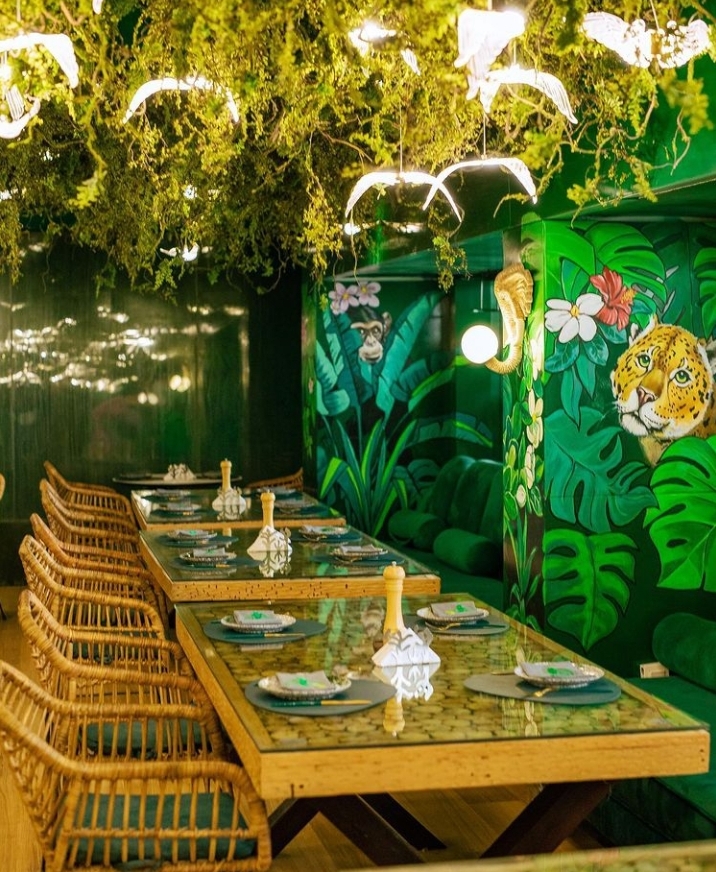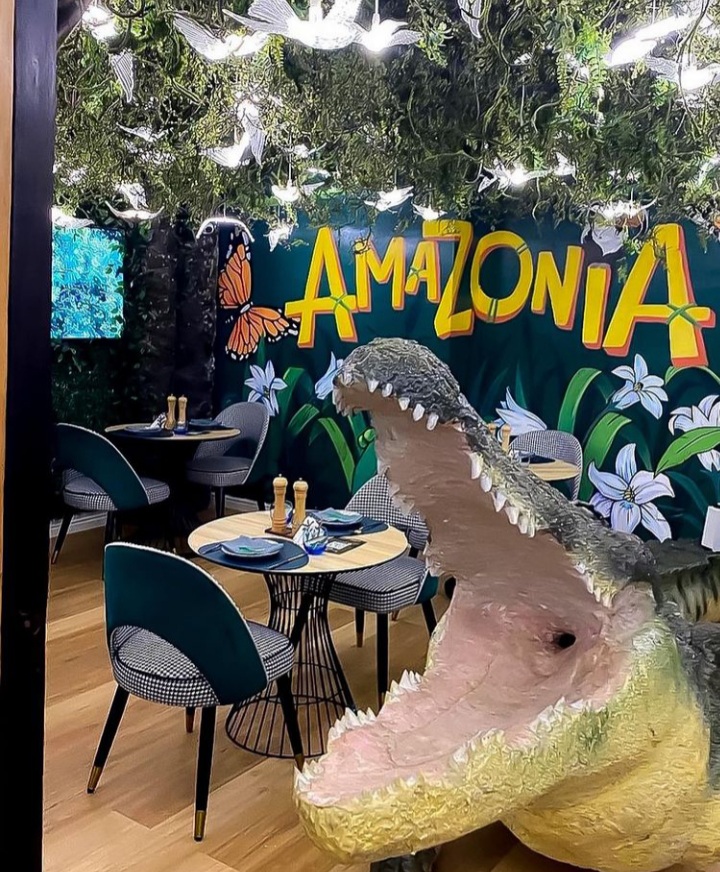 7. Amazonia Restaurant
Welcome to an extraordinary gastronomic haven, nestled right in the heart of Lagos. Step into a realm where nature's symphony and culinary artistry coalesce seamlessly to offer you an exclusive rainforest-themed dining experience unlike any other. At Amazonia Lagos, the theme isn't just a decoration; it's a visceral journey into the heart of a rainforest. From the moment you enter, you're transported into a world where every detail evokes the enchanting ambiance of a lush, tropical jungle. The gentle rustling of leaves overhead, the delicate cascade of water imitating the soothing patter of rain, the melodic chorus of birds weaving tales of the wild, and the deep, resonant rhythm of the jungle all harmoniously intertwine to create an atmosphere that's not just a backdrop, but an integral part of your dining adventure. But it's not just the atmosphere that sets Amazonia Lagos apart; it's the fusion of this unique theme with a culinary journey that transcends borders. As you relish each bite, the rainforest theme elevates your experience, as if you're partaking in a feast within the heart of nature itself. Indulge in a gastronomic exploration that spans continents, where the diversity of flavors reflects the rich tapestry of the rainforest's biodiversity. As you embark on this extraordinary dining journey, don't forget to explore their expansive drink menu, carefully curated to satisfy every palate. So, whether you're seeking a romantic rendezvous or a memorable gathering with friends and family, Amazonia Lagos promises an experience that goes beyond mere dining. It's an immersion into a theme that transforms your meal into a symphony of taste, sight, and sound, leaving you with memories that linger like the echoes of the rainforest's call.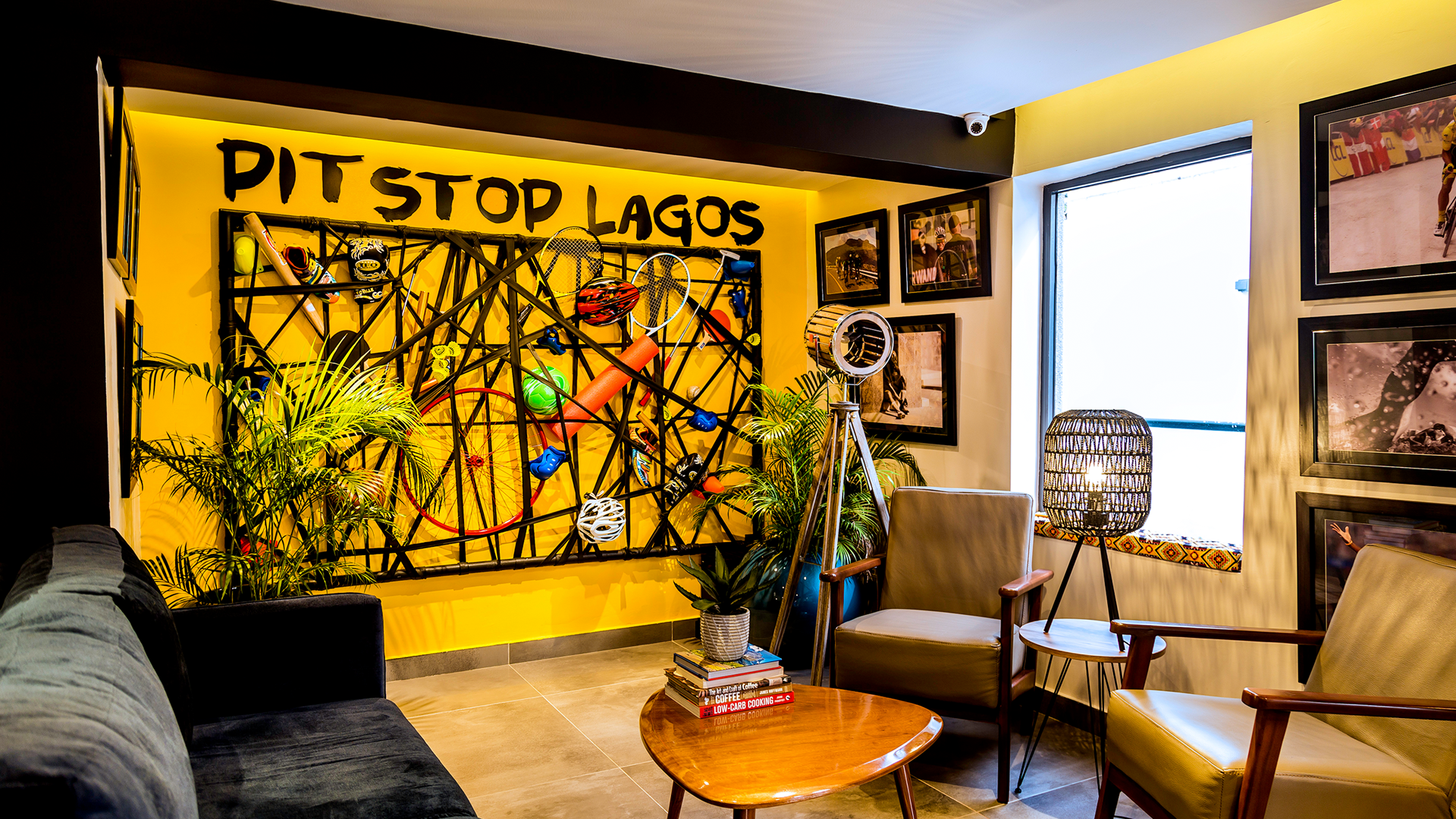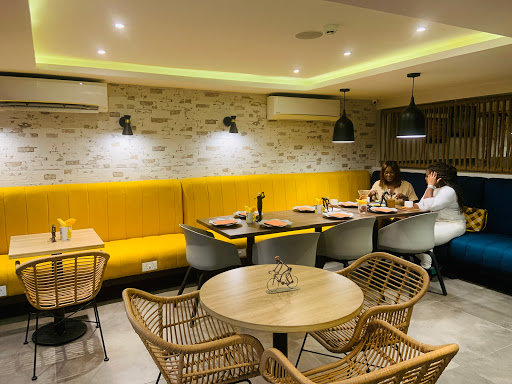 8. Pitstop Lagos
Conceived with a woman's insight, Pitstop proudly stands among Lagos' distinguished dining venues. Yet, it is more than a mere restaurant; it stands as a trailblazing emblem of innovation as Nigeria's inaugural fitness and wellness-themed establishment. Stepping through our doors, you'll not only find a space to unwind and enjoy our specially crafted coffee, but you'll also discover a nurturing environment where health and vitality are embraced with open arms.  In the heart of Pitstop's philosophy lies a community where dietary choices are respected and wellness is championed. The theme resonates in the very fabric of their offerings, encouraging you to embark on a journey that is as fulfilling for your taste buds as it is for your well-being. From becoming part of our exclusive wattbike studio membership to exploring the selection of bicycles and accessories, the Pitstop experience envelops you in a world where nourishment, fitness, and fellowship intertwine. In essence, Pitstop is a testament to the founder's vision, a space where the pursuit of a healthier life is celebrated. It's more than a restaurant; it's a gateway to a lifestyle that harmonizes nourishment, wellness, and a community united by common values.
Conclusion
In a vibrant culinary landscape like Lagos, the 8 best themed restaurants stand out as not just places to dine, but immersive experiences that captivate and indulge the senses. From the moment you step into these unique establishments, you're transported to worlds where gastronomy meets artistry, where flavors intertwine with ambiance, and where every detail, from decor to presentation, is meticulously curated to create an unforgettable journey. Whether you're seeking a taste of history, an adventure through global cuisines, or a whimsical escape, Lagos's themed restaurants offer a symphony of flavors and atmospheres that cater to every palate and preference. So, embark on a culinary voyage like no other, and let your senses revel in the opulence and creativity that these exceptional eateries have to offer.