Prepare to embark on a delectable journey through Nairobi's culinary landscape as we unveil the city's top 4 ultimate seafood restaurants that are simply unmissable. Nestled in Kenya's vibrant capital, these dining establishments promise to tantalize your taste buds with the freshest catches of the day, expertly prepared to perfection. Whether you're a seafood aficionado or an adventurous foodie seeking new flavors, Nairobi's seafood scene has something extraordinary in store for you. Join us as we delve into a seafood extravaganza like no other, celebrating the flavors of the ocean in the heart of Nairobi.
5 Seafood Restaurants in Nairobi, Kenya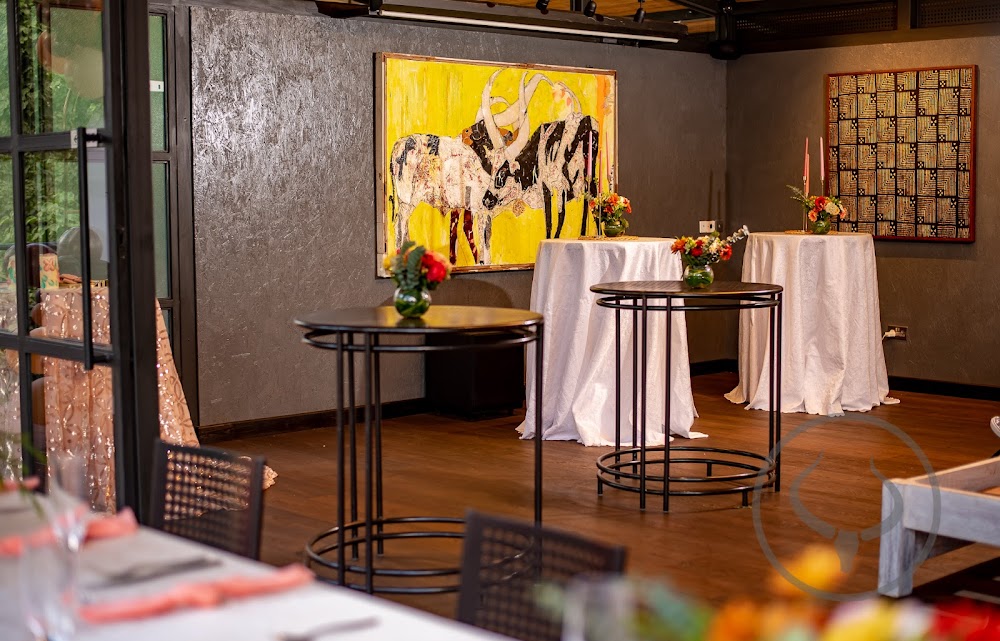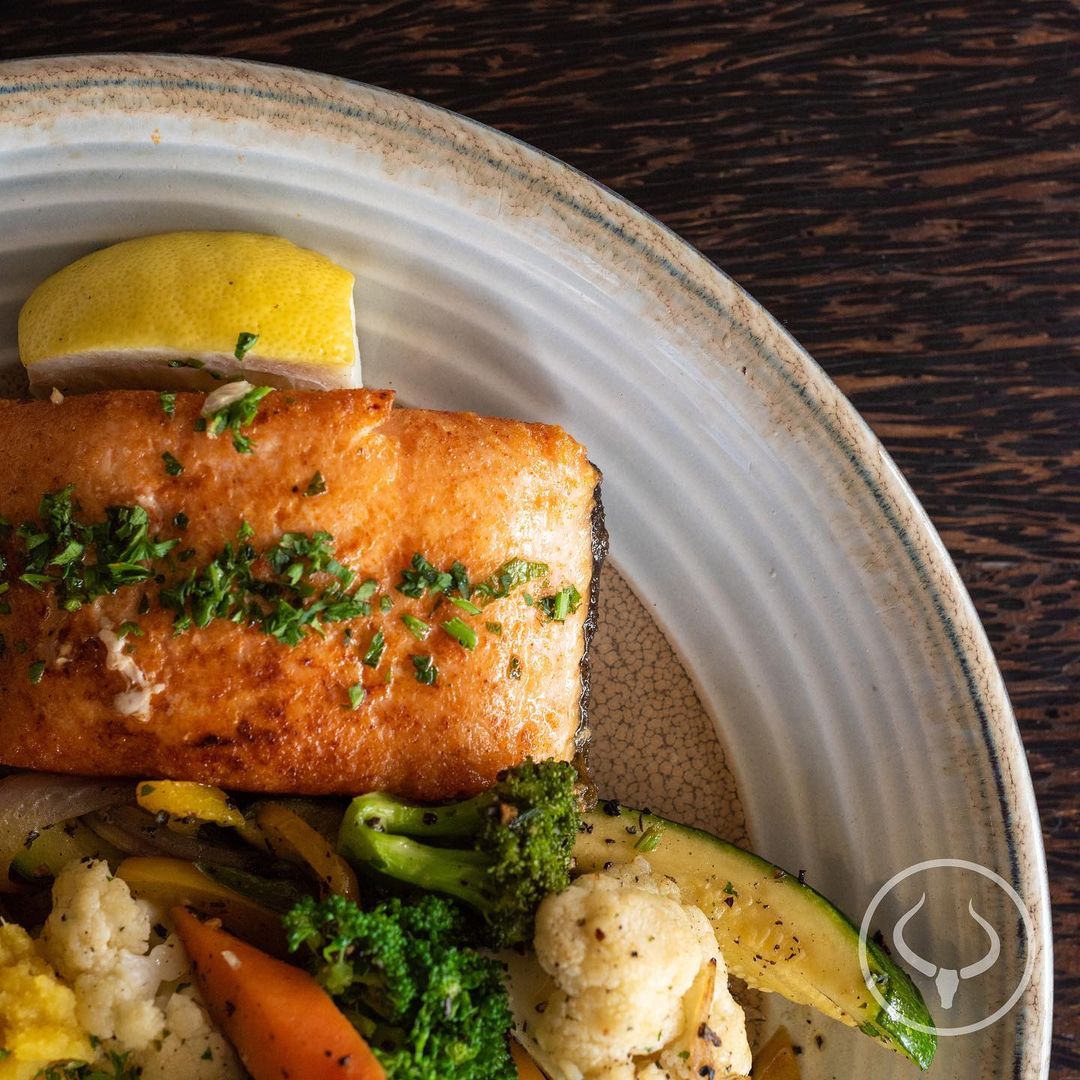 1. Ankole Grill Kitisuru
Ankole Grill Kitisuru stands as an essential destination for anyone in Nairobi seeking an extraordinary dining experience. Nestled in the heart of the city, this exceptional restaurant boasts a unique outdoor setting surrounded by serene greenery, where guests can bask in the ambiance of a gas-powered fireplace. It's a recipe for creating unforgettable memories, perfect for any occasion. What truly sets Ankole Grill Kitisuru apart is not just its picturesque setting but also its unparalleled hospitality and attentive service. From the moment you step through their doors, you'll be greeted with warmth and a sense of being valued, ensuring that your dining experience is nothing short of exceptional. Now, let's delve into the culinary delights that await you at this remarkable establishment. While Ankole Grill Kitisuru is celebrated for its seafood offerings, including a selection of the freshest catches of the day, the menu is a treasure trove of diverse and delectable dishes. Whether you're tempted by succulent pork belly ribs, crispy fries, or the renowned mutura – prepared to perfection – your taste buds are in for a treat. The portions are generous, ensuring that your cravings are more than satisfied, and every dish showcases a blend of unique flavors that promises to leave a lasting impression. Accessibility is also a priority here, as the restaurant caters to all guests, providing wheelchair access and ensuring a comfortable experience for everyone. Plus, you can enjoy your meal without worrying about parking, as Ankole Grill Kitisuru offers ample parking space and maintains excellent security measures. In a city where dining options abound, Ankole Grill Kitisuru stands out not only for its breathtaking ambiance and delicious food but also for its friendly and accommodating staff. Regardless of your budget, you'll find the prices here fair and accessible, making it a fantastic choice for a memorable dining experience. Whether you're celebrating a special occasion, seeking a delightful seafood feast, or simply looking for a charming spot to enjoy a meal, Ankole Grill Kitisuru invites you to savor the best of Nairobi's culinary scene. With its captivating setting, a wide array of flavors to explore, and the warm hospitality of its team, it guarantees an unforgettable experience that keeps guests coming back for more.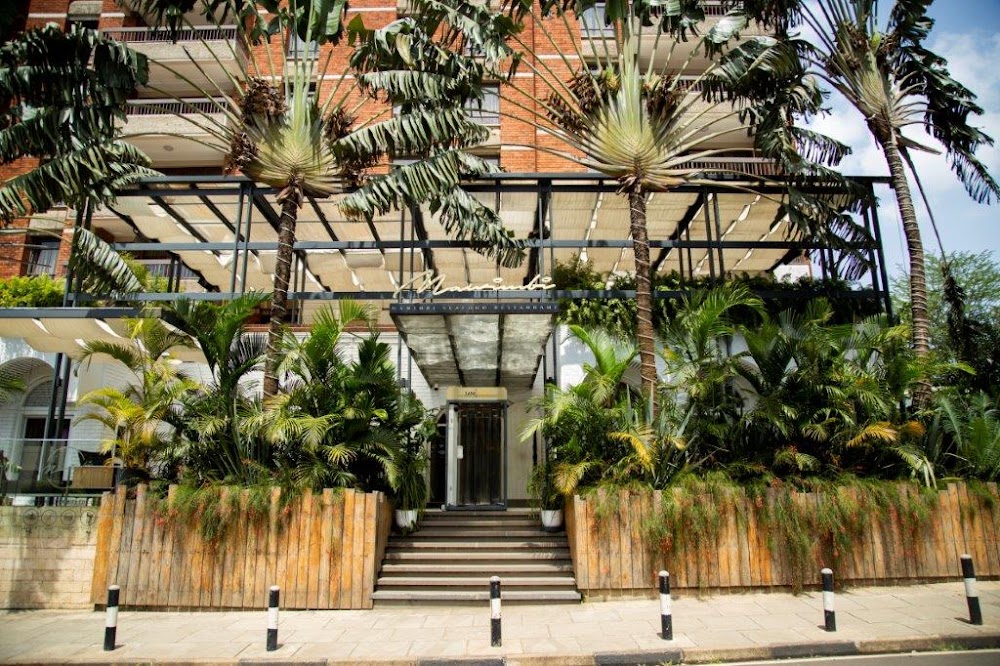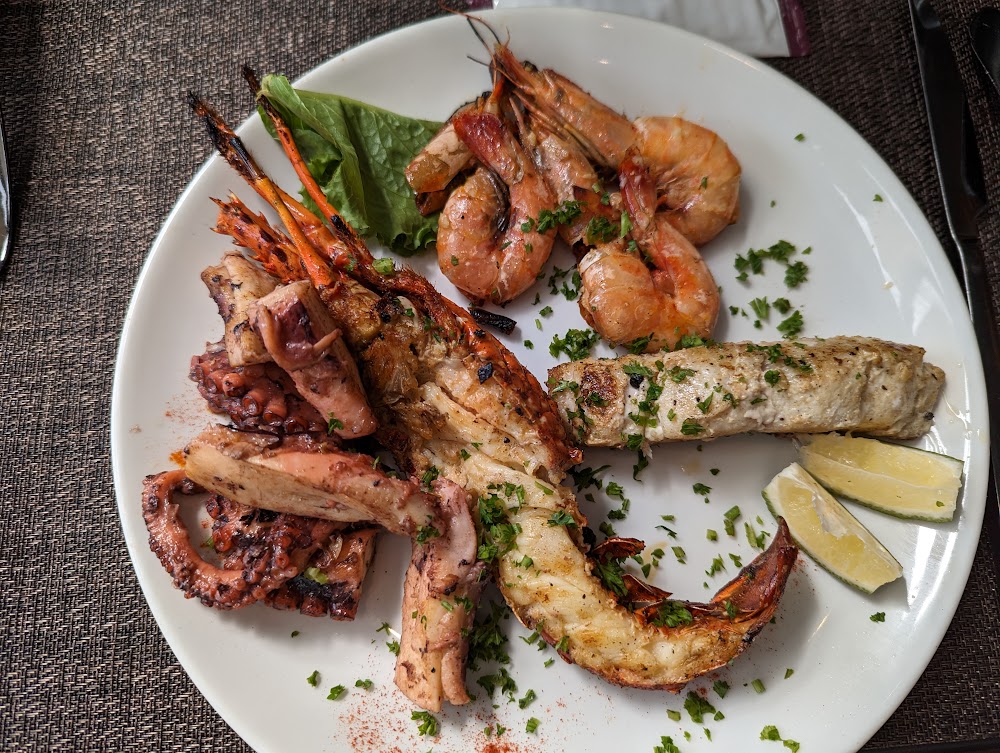 2. Mawimbi Seafood Restaurant & Cafè
Mawimbi Seafood Restaurant & Café stands as a culinary gem in Nairobi, Kenya, delivering an extraordinary dining experience that sets it apart from the rest. With its distinct layout and inviting ambiance, Mawimbi captures the essence of seaside dining right in the heart of the city, making it an ideal destination for savoring fresh seafood with loved ones. Start your gastronomic adventure with an array of their signature sushi creations, each boasting unusual and captivating fillings, such as the delightful twist of plantain. As you delve further into the menu, the kabai fish (grouper) takes center stage, presented with finesse in a creamy sauce and accompanied by a generous serving of fresh vegetables and perfectly cooked rice, promising a symphony of flavors that will delight your palate. When it comes to dessert, Mawimbi Seafood Restaurant & Café continues to captivate with offerings like their luscious blueberry cheesecake and decadent chocolate fondant, providing the perfect sweet conclusion to your seafood extravaganza. But the excellence doesn't end with the menu. Mawimbi elevates your dining experience, especially on special occasions, by crafting unforgettable moments. Sundays at Mawimbi are transformed into a seafood festival, a delightful celebration filled with live music and entertainment that amplifies the joy of your meal. The dedicated and skilled staff at the restaurant go above and beyond to ensure that your visit is not just memorable but truly exceptional. With its carefully curated atmosphere, Mawimbi Seafood Restaurant & Café has perfected the art of creating special occasions, offering a fine dining experience that lingers in your memory long after you leave. Whether you're marking a significant milestone or simply seeking an indulgent seafood feast, Mawimbi remains the ultimate choice. It's where the sea meets your plate, and every bite is a voyage into culinary excellence.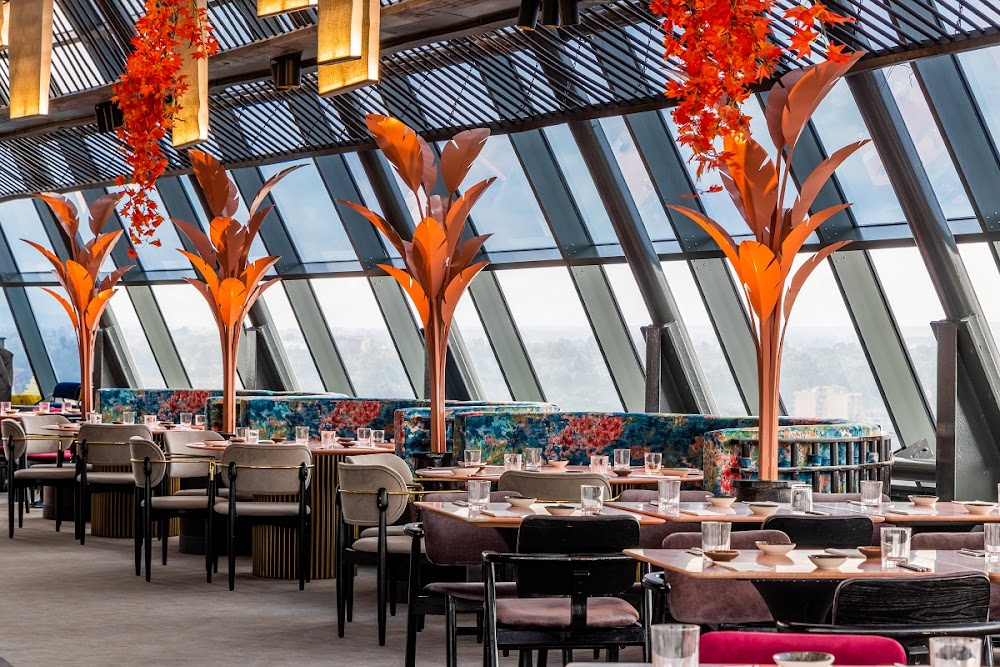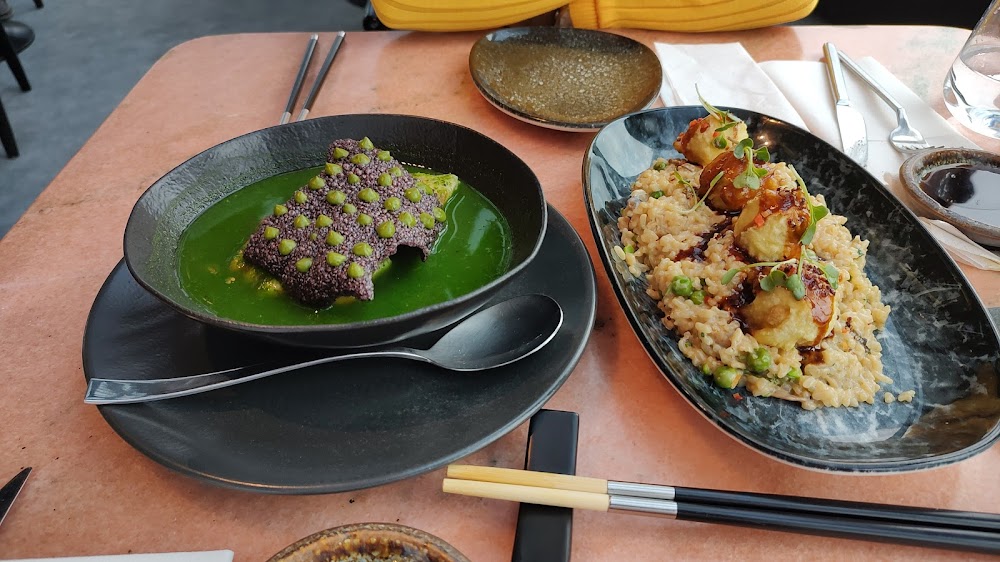 3. INTI - A Nikkei Experience
INTI - A Nikkei Experience stands as a beacon of unique culinary delight in the heart of Nairobi, and it's not just the exceptional seafood offerings that make it so. Perched on the 20th floor of the illustrious One Africa Place, KINTI not only offers an exquisite seafood selection but also treats its guests to breathtaking panoramic views of the cityscape below. As you step inside, the warm, welcoming atmosphere greets you, bathed in soft, inviting lighting and tastefully curated decor that effortlessly creates an intimate and cozy ambiance. The standout feature of KINTI is undoubtedly its staff – attentive, friendly, and committed to ensuring that every guest feels not just welcome but genuinely cared for throughout their dining experience. Whether you're celebrating a special occasion or enjoying a night out with friends, the service is tailored to perfection. Now, let's dive into the menu, where seafood takes center stage. For those with a penchant for oceanic flavors, KINTI offers an array of delectable seafood dishes. The Inti Crab Maki Roll, a symphony of fresh crab and expertly seasoned rice, showcases the restaurant's commitment to quality and flavor. Seafood lovers will also relish the Smoked Salmon Maki, a delicate and mouthwatering creation that epitomizes the artistry of Nikkei cuisine. But that's not all – KINTI caters to vegans and vegetarians with the enticing Dynamite Roll. Bursting with vibrant flavors and textures, this dish is a harmonious blend of fresh vegetables and creative flair. For those seeking a meatier indulgence, the Duck Confit is a must-try. This succulent dish combines tender duck with exquisite accompaniments, elevating your dining experience to new heights. To complement your meal, KINTI offers a carefully curated selection of cocktails, beers, and wines, ensuring that every sip enhances the flavors of your chosen dish. Whether you prefer a crisp Chardonnay or a well-mixed cocktail, the drink options here are as diverse as the menu itself. And when it's time for dessert, prepare to be enchanted by the magical berry sorbet. It's a sweet finale that leaves a lasting impression and perfectly balances the richness of your main course. Indeed, KINTI is more than just a restaurant; it's a destination that caters to discerning palates and elevates every aspect of the dining experience. While the prices may lean towards the higher end, the quality of the food, drinks, service, and ambiance is unquestionably of international standards. So, whether you're celebrating a milestone or simply savoring the joy of good food and great company, KINTI beckons you to immerse yourself in a truly unique dining experience that marries the finest seafood with unforgettable flavors. Come and discover why KINTI is a culinary gem that Nairobi proudly boasts of.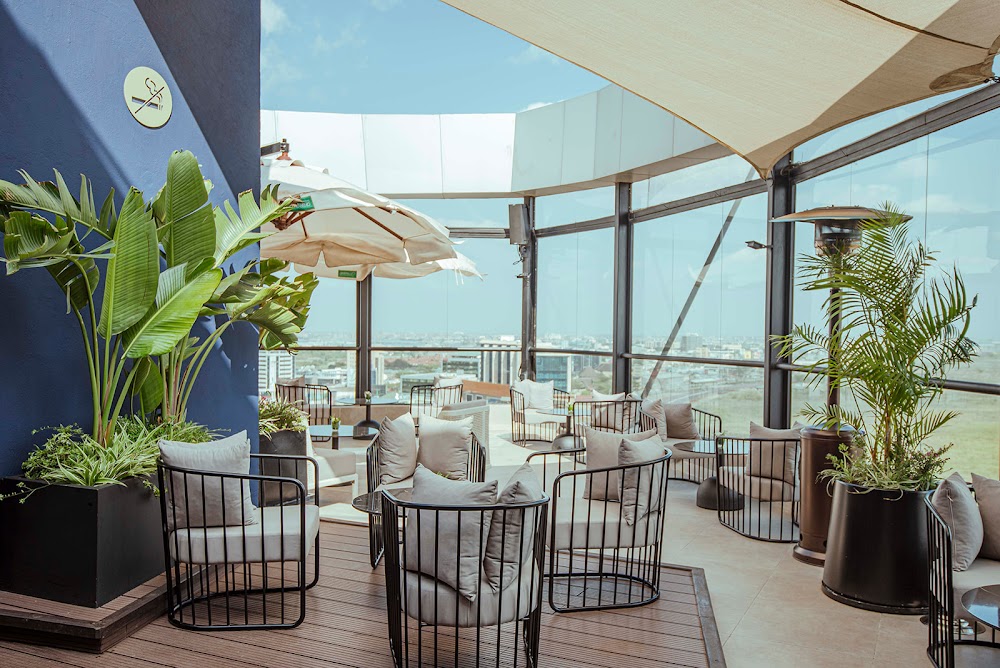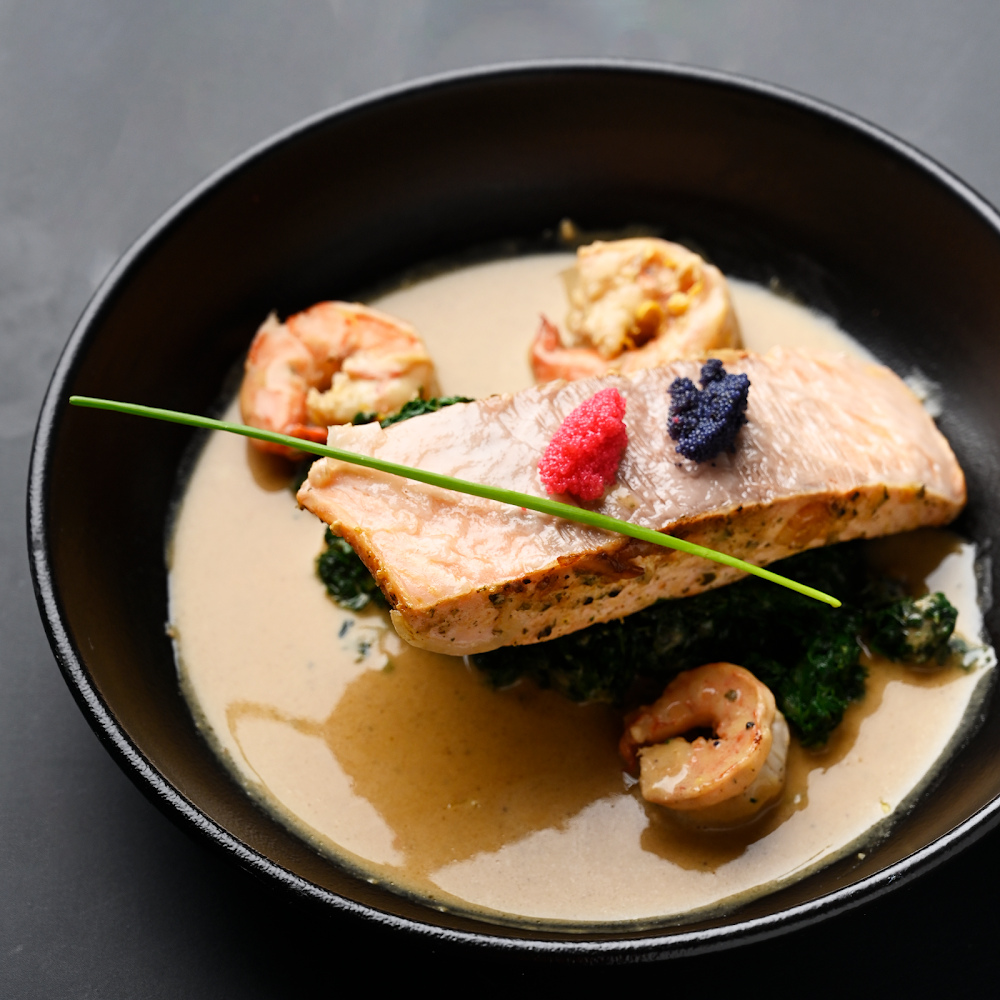 4. Fifteen Rooftop
Step into the enchanting world of Fifteen Rooftop, an intimate restaurant oasis that elevates you above the vibrant pulse of Nairobi. From this elevated perch, behold breathtaking panoramic views that stretch across the cityscape and Nairobi National Park, setting the stage for an unforgettable dining experience. But that's just the beginning. As you arrive, savor the flavors of the ocean with our exquisite seafood offerings. Start your evening with a signature cocktail from the bar, where skilled mixologists blend artistry and flavor, expertly crafting beverages tailored to your preferences. Sip your libation of choice while witnessing the mesmerizing spectacle of the sun setting over the city. Venture further into this inviting establishment, and you'll discover the main dining area, where culinary delights await. The carefully curated menu showcases a spectrum of dishes designed to appease every palate. Whether craving the zesty Feta & Coriander Samosa, the succulent Chicken Confit, or the crispy Buttermilk Chicken, each dish is prepared to perfection. And, as always, prices are competitive to ensure that every visit is as delightful for your wallet as it is for your taste buds. But that's not all. On Thursdays, the rooftop transforms into a hub of musical enchantment as live jazz performances take center stage. Picture this: you, your loved one, and the soulful serenades of jazz enveloping you, all while being bathed in the romantic glow of city lights. It's an idyllic setting for a memorable date night. Looking for a place to host your private event? Look no further. Fifteen Rooftop offers an ideal venue with affordable prices that make creating lasting memories for you and your guests a breeze. From intimate gatherings to grand celebrations, this versatile space adapts to your needs. Come, experience the allure of Nairobi from the lofty embrace of Fifteen Rooftop. Dedication to exquisite seafood, mixological marvels, live jazz, and affordability ensures that every visit is an extraordinary one.
In conclusion,
Nairobi's seafood scene is a treasure trove of culinary delights waiting to be explored. With its diverse array of seafood restaurants, the city offers a feast for the senses that seafood enthusiasts and food lovers alike cannot afford to miss. From the freshest catches of the day expertly prepared to perfection, to the exquisite flavors that transport you to the heart of the ocean, these seafood restaurants have truly elevated Nairobi's dining landscape. Whether you're indulging in a romantic dinner for two, celebrating with friends and family, or simply seeking a unique gastronomic experience, Nairobi's ultimate seafood restaurants have something to offer everyone. So, embark on this seafood journey and treat your palate to the wonders of the deep blue. From coastal-inspired dishes to international seafood creations, these restaurants bring the ocean to your plate in the heart of Nairobi. Don't miss the opportunity to savor the marine flavors that these establishments have to offer. As you explore Nairobi's culinary seascape, you'll not only satisfy your seafood cravings but also create unforgettable memories, one delectable bite at a time.
Take out time to visit these seafood restaurants in Nairobi! You'll be amazed!
YOU MAY LIKE THIS