Welcome to the vibrant world of Nigerian Cuisine Restaurants, where flavor and culture unite to create a unique culinary experience.
Embark on a culinary journey through the vibrant streets of Lagos, where the rich and diverse flavors of Authentic Nigerian Cuisine come to life. In this guide, we'll unveil a selection of 8 exceptional restaurants that have mastered the art of serving Authentic Nigerian Cuisine. From savory soups to aromatic stews, experience the essence of Nigerian culinary traditions as we take you on a delectable tour of these remarkable dining establishments in the heart of Lagos.
8 Authentic Nigerian Cuisine Restaurants
These authentic Nigerian cuisine restaurants include:
1. Labule Restaurants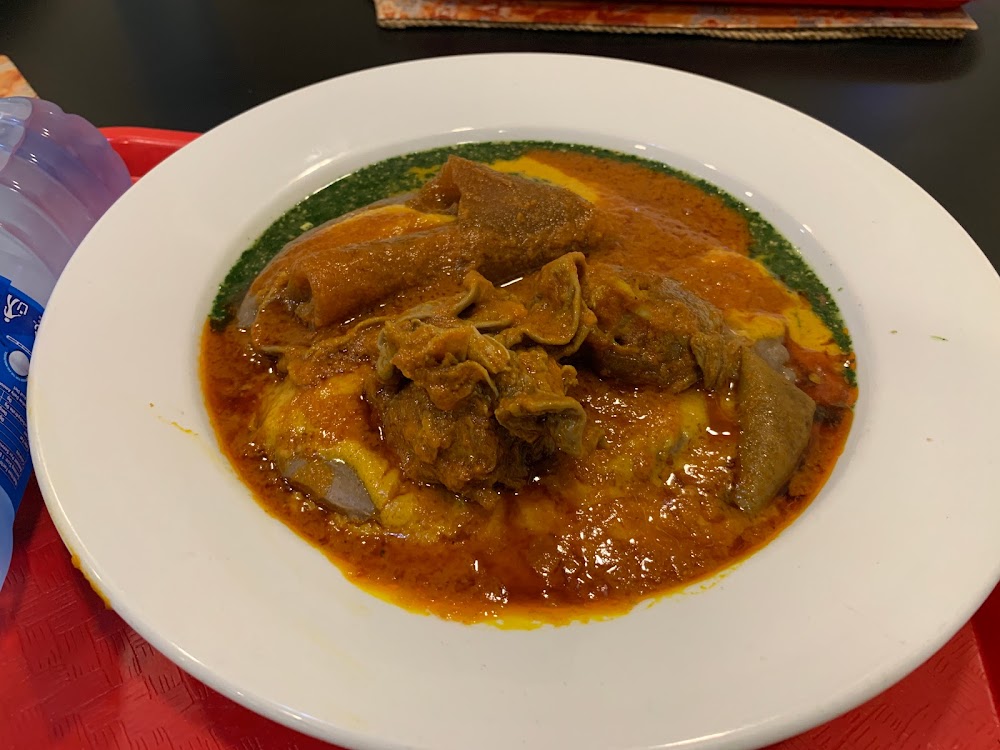 Labule Restaurants is a delightful spot to experience the best of Nigerian cuisine in Lekki, Lagos. This restaurant provides a unique and enjoyable atmosphere of Afrocentric décor and flavours. From mouth-watering starters such as Puff-Puff and Yam Chips to delectable mains like their classic Fish Coconut Rice and Seafood Okra Soup, Labule Restaurants has something to please every palate. The prices are incredibly pocket friendly and the waitstaff are attentive and friendly. For those wanting to try something new, there are signature dishes like Tuwo, Amala, and Egusi to sample. You can also enjoy traditional Nigerian drinks like Fresh Juice, Zobo, and Kunu to wash it all down.
Labule Restaurants is open until late, so you can always enjoy their delicious food and drinks in a relaxed and welcoming atmosphere. Whether you're looking for a quick bite or a full-on dining experience, Labule Restaurants is the place to go.
2. Amala Sky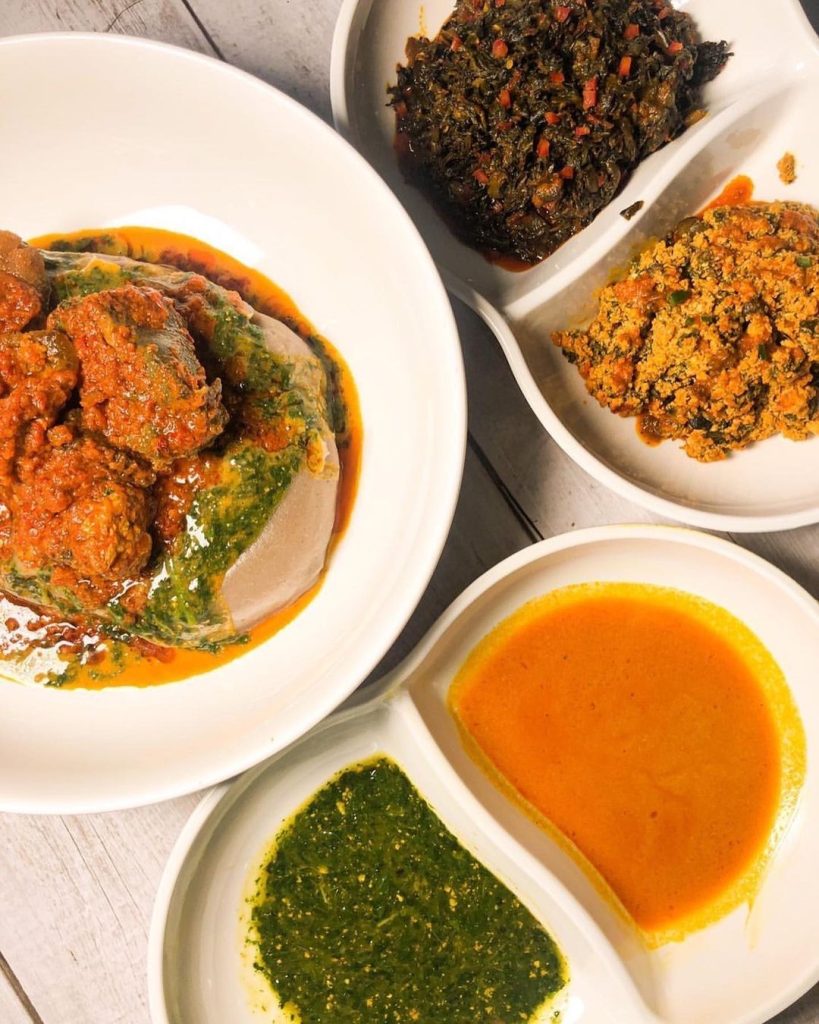 Amala Sky is a vibrant and inviting restaurant located in the bustling city of Lagos. Offering a variety of Nigerian cuisines, the restaurant promises a truly unique and unforgettable dining experience. From traditional dishes such as jollof rice, egusi, pounded yam, and akara, to contemporary variations of classics, Amala Sky has something to tantalize even the most discerning palate.
The atmosphere at Amala Sky is both warm and inviting, with a relaxed dress code that allows guests to feel comfortable and at ease in their surroundings. The decor is modern, yet cozy, and the staff is friendly and attentive, always eager to make sure that your dining experience is a pleasant one. If you're looking for a truly unique and memorable dining experience, look no further than Amala Sky. With its delicious and innovative menu, and inviting atmosphere, Amala Sky is sure to have something that will tantalize your taste buds and make your time spent in Lagos truly unforgettable.
3. Kos Iskabar Lagos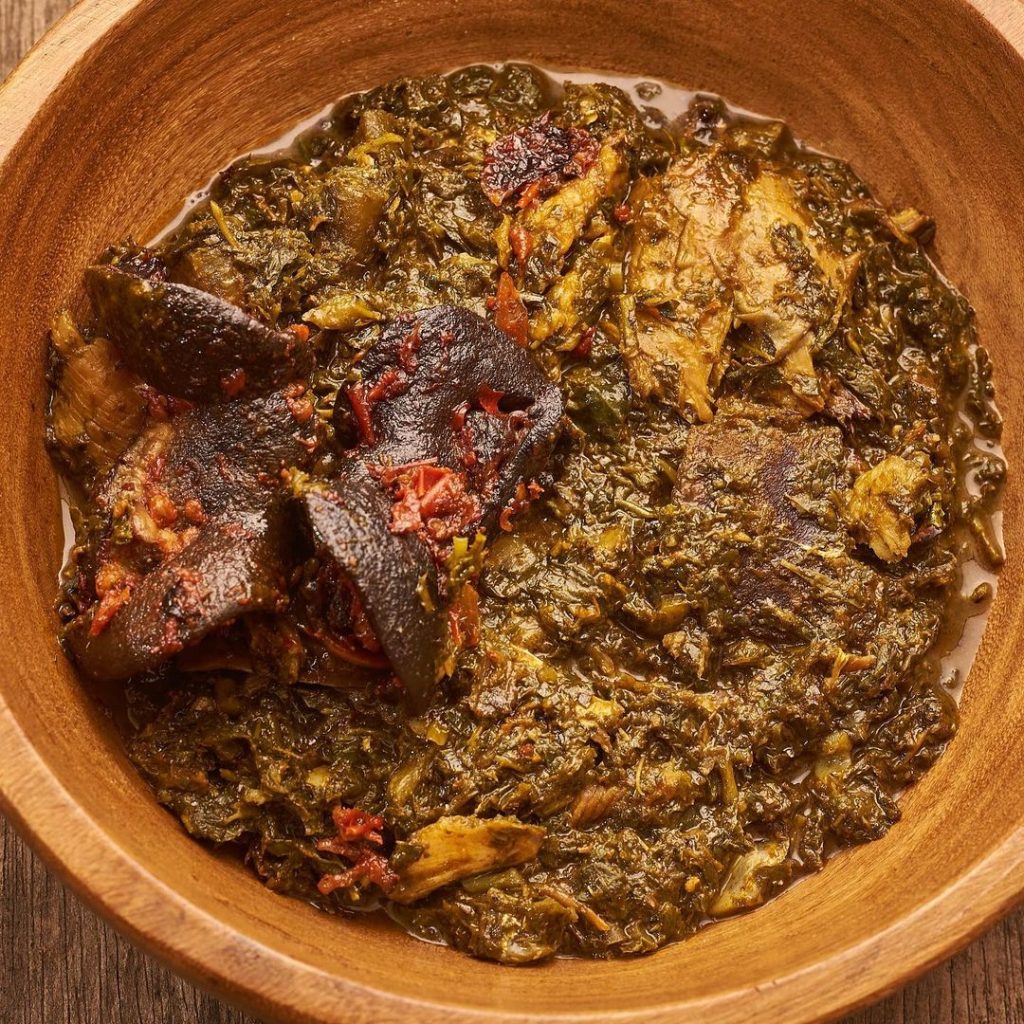 A restaurant located in the vibrant city of Lagos. It offers a wide range of delicious Nigerian cuisine, prepared with care and served in a relaxed and inviting atmosphere. The menu features a variety of traditional dishes, with something to suit every taste, from succulent grilled meats to tasty vegetable dishes. The restaurant also offers a range of fine dining experiences, with a range of set menus, special offers and à la carte menus to choose from. The restaurant is perfect for any occasion, from a romantic dinner for two, to a family gathering or a business lunch. With its warm, welcoming atmosphere and its mouth-watering cuisine, Kos Iskabar Lagos will be sure to make your dining experience a memorable one.
4. LaVille Restaurant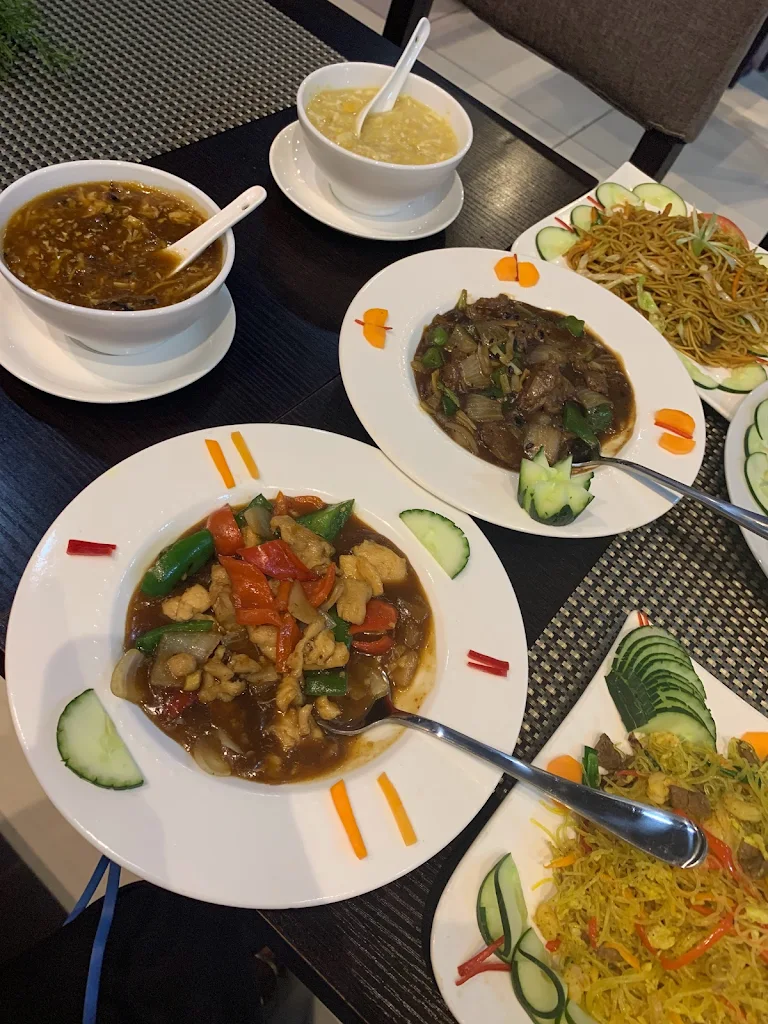 LaVille Restaurant is an amazing restaurant located in Lekki, Lagos. It is a great place to visit for delicious, freshly prepared meals.
The menu is varied and features an array of dishes from traditional Nigerian cuisine to international cuisines. The ingredients are always fresh and the flavours are bold and delicious. The prices are very reasonable and the portions are generous. The space is small and cosy, perfect for a romantic dinner or a fun night out with friends.
Whether you're looking for a quick bite or a full meal, LaVille Restaurant is the perfect spot for a tasty and enjoyable experience.
5. Ité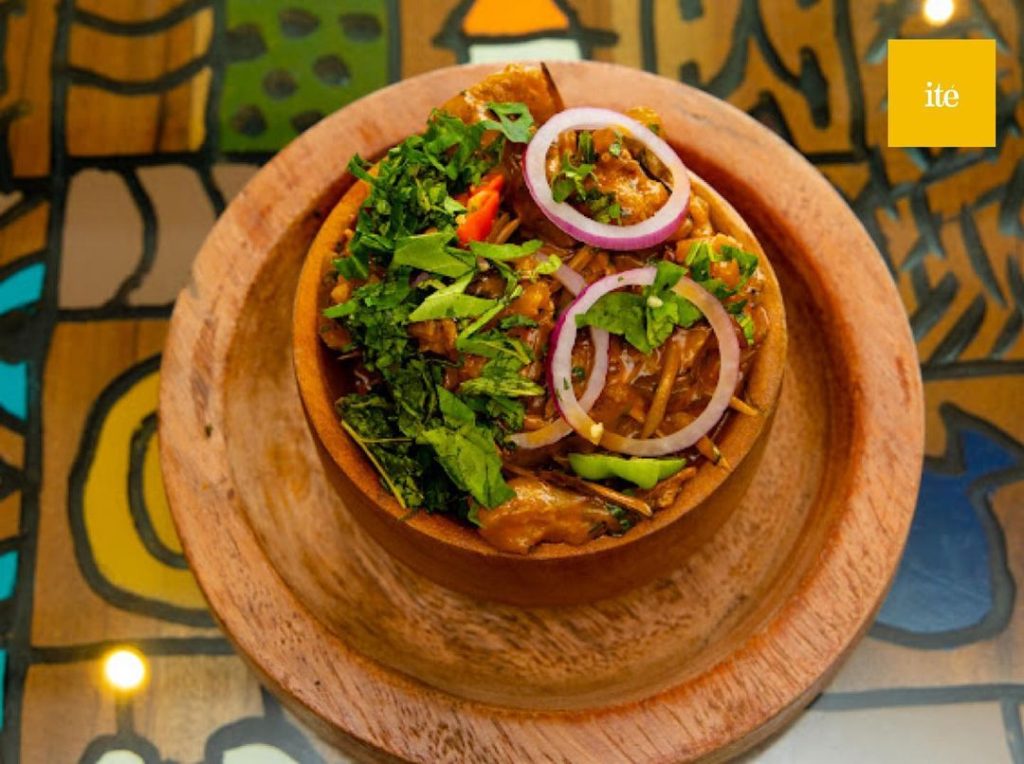 Nestled in the bustling city of Lagos, Ite is a place where you can relax, indulge, and savor the sights, sounds, and flavors of Nigeria. With its casual dress code and outdoor seating, Ite is the perfect spot to savor freshly prepared Nigerian and Continental cuisine. Whether you're in the mood for a light snack or a hearty meal, the restaurant has something for everyone. Enjoy the savory flavors of dishes like Suya and Jollof Rice or savor the sweet taste of fried plantains and banana fritters. For something a bit more substantial, try their signature dishes, such as the popular Egusi and Orishirisi. Ite also offers a selection of fine wines, beers, and spirits to complement your meal. So, come to Ite and enjoy a meal that's truly a culinary experience!
6. The Hangar Lagos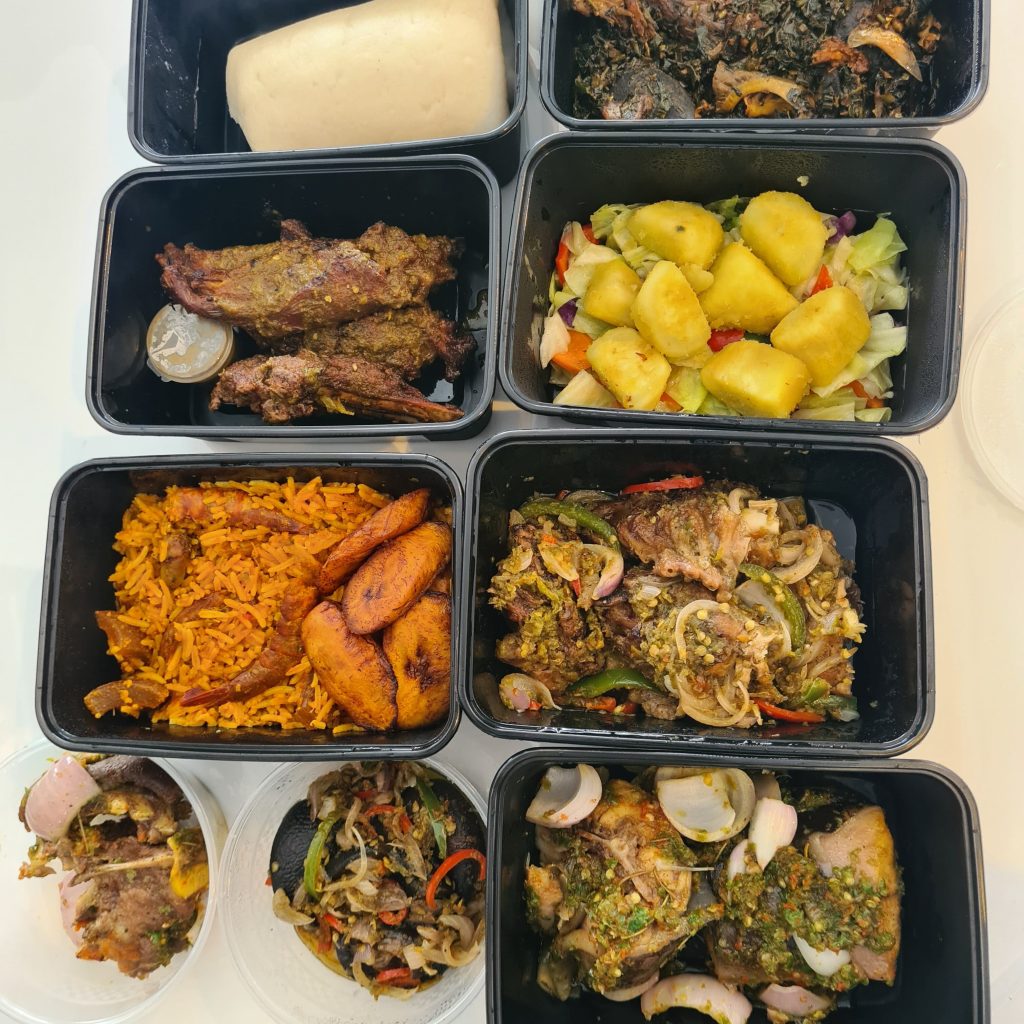 If you're looking for an exciting and unique dining experience, The Hangar Lagos is the perfect spot. This restaurant pays homage to aviation with its airplane-themed decor, and it offers a wide variety of dishes from all over the world. Whether you're in the mood for Nigerian fare, Jamaican cuisine, or continental classics, The Hangar Lagos has something to satisfy everyone's palate. And be sure to check out their extensive drink menu – there's something for everyone here!
7. ÍDÓMÓ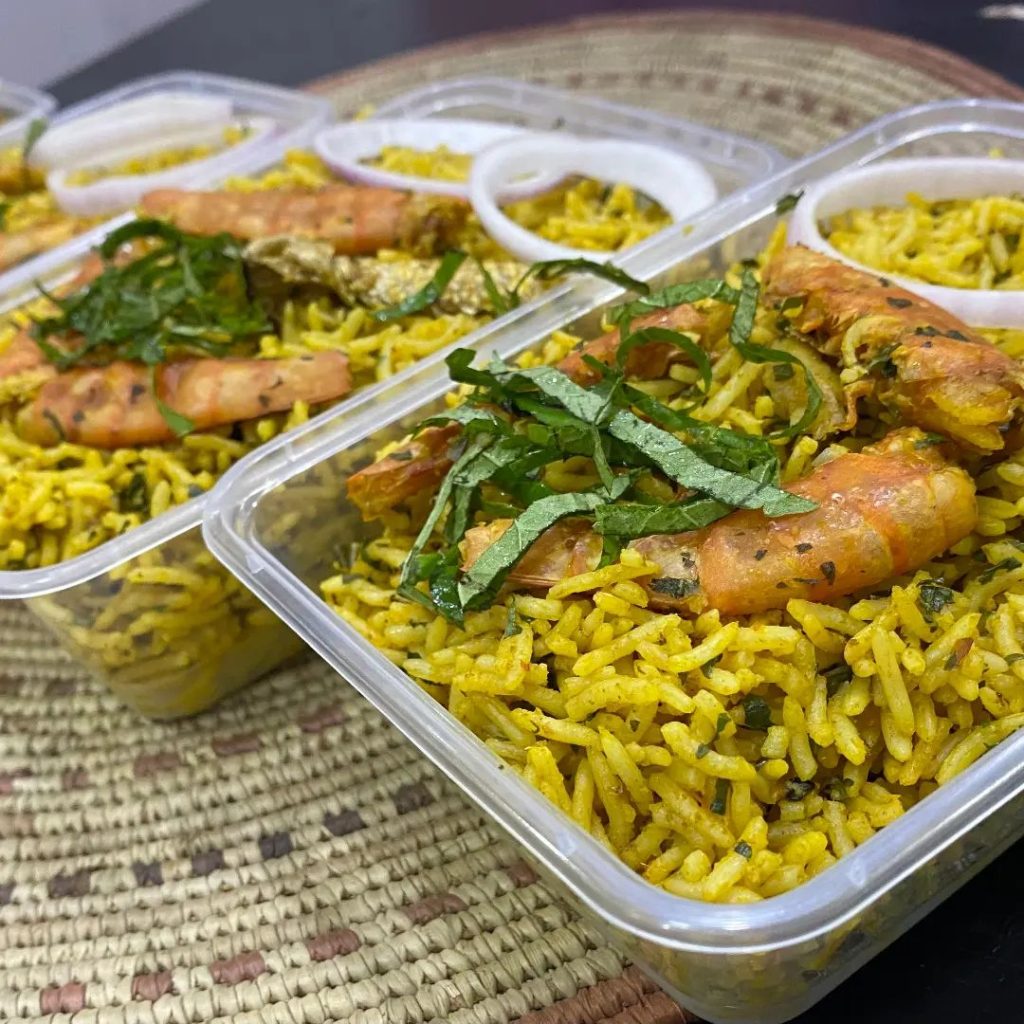 Idomo is a unique African restaurant that serves up a delicious mix of traditional Efik cuisine and other African dishes. The restaurant has a relaxed and welcoming atmosphere, and offers outdoor seating which makes it the perfect spot to enjoy a meal in the company of friends or family. Idomo is the perfect place to experience the flavours and culture of Africa, and is sure to leave guests with a memorable dining experience.
8. Black Bell Restaurant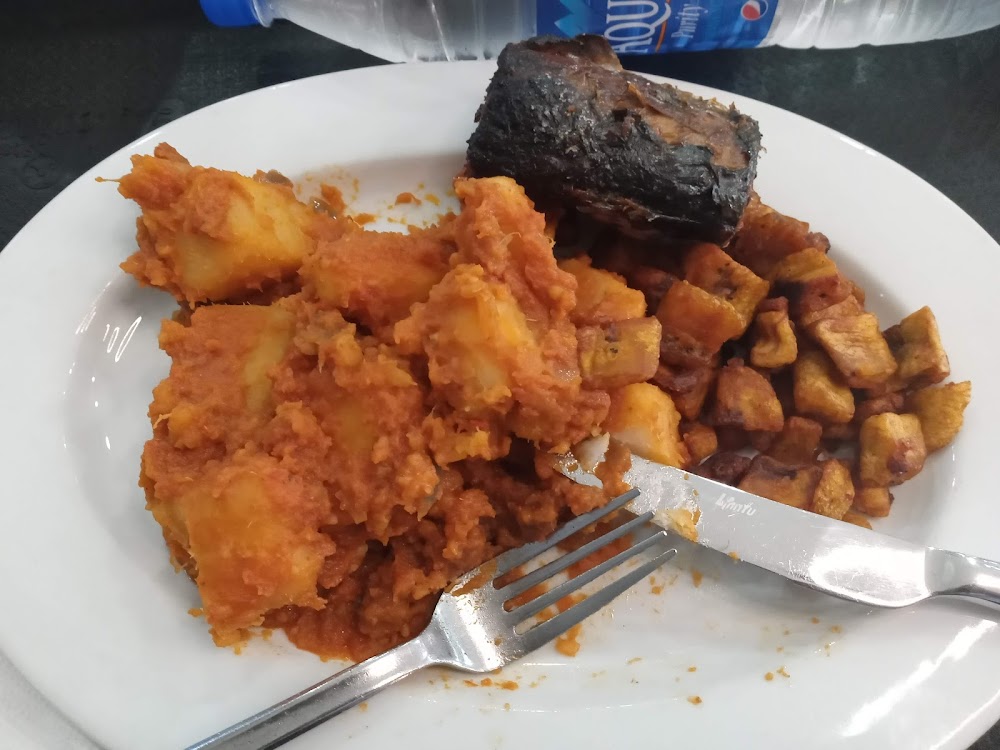 Black Bell Restaurant is a cozy and inviting spot located in Lagos. This restaurant offers a variety of dishes from Nigerian cuisine, from succulent grilled catfish to tasty jollof and fried rice. The atmosphere is warm and pleasant, with a monochrome design and superb lighting. The food here is delicious, with customers raving about the asun, the fish platter, and the BBQ grill platter. Prices are moderate and the wait times are not too long. Diners have also enjoyed the cheerful disposition of the waiters and the overall pleasant ambiance. Parking space can be a bit of a challenge, but it's worth it for a meal here. So if you're looking for a spot to enjoy a delicious meal with friends and family, Black Bell Restaurant is the place to be.
In conclusion, these 8 authentic Nigerian cuisine restaurants stand as a testament to the rich and diverse flavors that the nation has to offer. With their commitment to preserving tradition and delivering authentic flavors, each establishment offers a unique culinary journey that captures the essence of Nigeria's cultural heritage. Whether you're a local or a visitor, exploring these restaurants is a delightful way to savor the true taste of Nigeria while immersing yourself in the vibrant and flavorful world of Nigerian cuisine.
OTHER POSTS YOU MAY LIKE