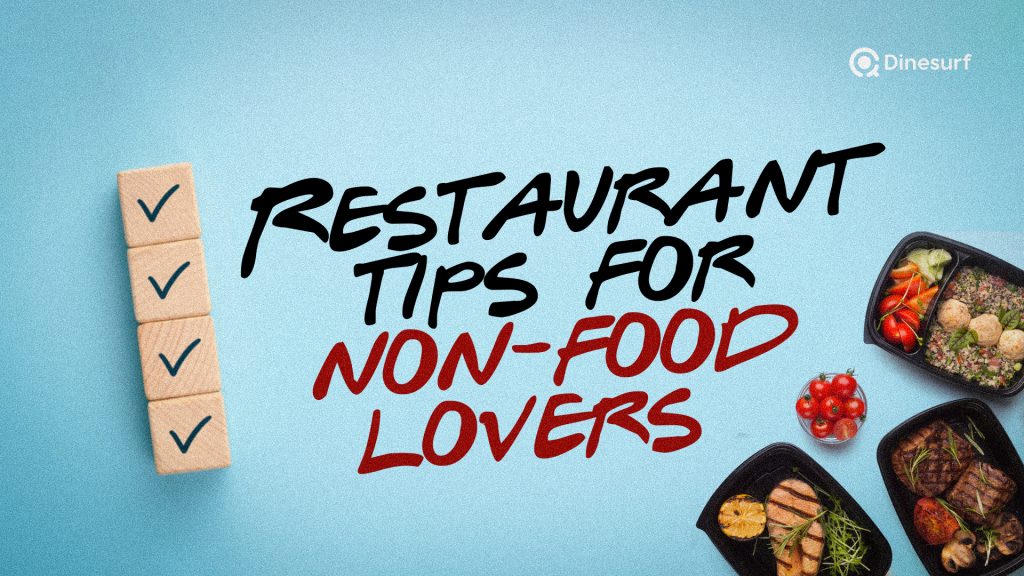 It's easy to be a restaurant critic. All you have to do is eat, and then write down your thoughts on the food. But for non-food lovers? Even the thought of eating even one more bite makes them want to gag but don't worry too much if you are in this category. We are here to help. Just follow these simple tips, and you'll be able to navigate any restaurant menu like a pro.
Non-food lovers, follow these tips:
1. Avoid ordering off the specials menu.
This is where the chef gets to show off, and that means that the dishes will be more complicated and usually more expensive. Stick to the regular menu, and you'll be able to find something much simpler (and cheaper) to eat. Menus like this are usually designed for food lovers (sometimes non-food lovers as well), so they'll have more than enough to choose from.
2. Stick to simple dishes.
You're not looking for anything fancy here, so don't overcomplicate things. A good rule of thumb is to order something that you could easily make at home. That way, you know that it won't be too complicated or expensive.
3. Ask the server for recommendations.
This is one of the most important restaurant tips for non-food lovers. The server knows the menu better than anyone, so they'll be able to point you in the right direction. They'll also be able to help you understand what each dish is, which is especially helpful if you're not familiar with the cuisine.
4. Go for the classics.
There's a reason why dishes like spaghetti and meatballs and fish and chips are classics. They're simple, they're tasty, and they're usually pretty affordable. Ordering a classic dish is a great way to make sure that you'll actually enjoy what you're eating.
5. Don't be afraid to ask for substitutions.
If there's something on the dish that you know you won't like, don't be afraid to ask for it to be left out. Most restaurants are happy to accommodate reasonable requests like this.
6. Order dessert.
Yes, really. Even if you're not a huge fan of sweets, ordering dessert is one of the best ways to make sure that you enjoy your meal. Why? Because it gives you something to look forward to. And, let's be honest, who doesn't love dessert?
7. Be prepared to take some food home with you.
This is one of the most important tips for non-food lovers. Unless you have a superhuman metabolism, there's no way that you're going to be able to eat everything on your plate. So, be prepared to take some home with you. Not only will it save you money, but it'll also give you something to eat for tomorrow.
8. Avoid noisy places.
Finally, if the thought of a crowded, noisy restaurant makes you want to run for the hills, then do it. There are plenty of great places to eat that aren't quite so hectic (you can check the Dinesurf platform for some of them). So, if you're looking for a relaxing meal, avoid places that are known for being rowdy. Because most non-food lovers actually dread the idea of dining out and would rather sit at home over a box of pizza. So, if you must indulge in dining out at a restaurant, make sure you do it in the right environment just so your meal can digest properly.
If you're not a fan of food, there are still ways to enjoy eating out. You can explore the city and find new places to eat or go for drinks with friends. There's no need to stay at home just because you don't like food – check out these restaurant tips for non-food lovers and get started on your next adventure! We hope you would come back to this post and leave a response on how these tips helped.
Here's a short story that would make you laugh a bit. Read it here.
YOU MAY LIKE THIS