Are you looking for a unique dining experience that is sure to tantalize your taste buds? If so, then look no further than the acclaimed restaurant Taj, located in the heart of Lagos. This special eatery has earned universal acclaim from diners and critics alike for its mouth-watering fusion cuisine. At Taj, it's not just about enjoying delicious food: there's also an ambience and atmosphere unlike anything else, with high-end decor that connects guests to a world of exotic flavors and aromas. Whether you are looking for an intimate date-night dinner or celebrating with friends nearby – Taj's distinct menu and upscale setting makes this restaurant a must on anyone's list!
Taste the deliciousness of Italian, Japanese, Mexican, Comfort Food, and Continental cuisines. Whether you're looking for a light lunch, a romantic dinner, or a weekend brunch, Taj has it all! Enjoy the perfectly fine-dining experience with a casual dress code and casual dining atmosphere. From traditional dishes to modern masterpieces, Taj's menu will make your taste buds dance.
The restaurant's menu is sure to please everyone, featuring exquisite dishes made with fresh ingredients. From the beef and chicken dumplings to the unique slowly Grilled Whole Rack of Peking Ribs, Taj offers a blend of flavors from around the world that will tantalize your taste buds! Start off with one of their delicious appetizers like samosas before moving on to an entree like crispy calamari, smoked chicken croquettes and crispy duck rolls. Be sure to save room for some of their amazing desserts, including Signature Brioche Apple Crumble or Raspberry Cheesecake. With such a variety of scrumptious cuisine, it's no wonder that Taj has won over so many fans!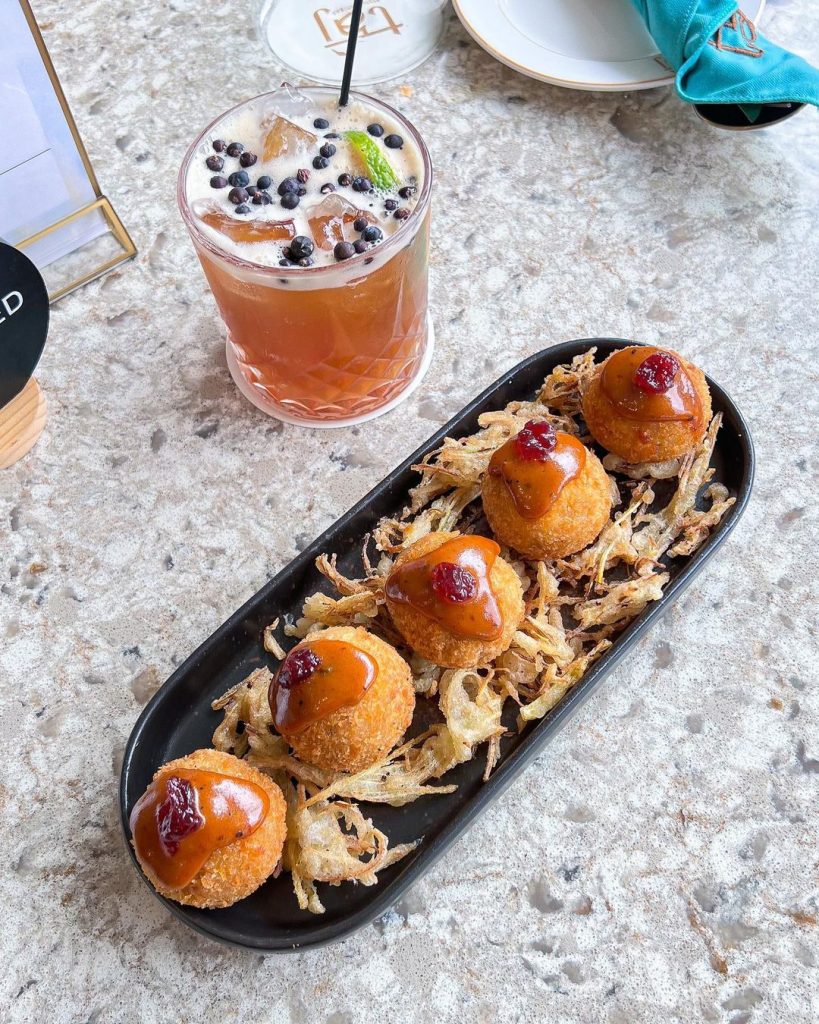 Beyond its renowned food, Taj also provides guests with a one-of-a-kind atmosphere and unmatched service. Its staff is fully dedicated to providing an unforgettable experience, and they are always happy to assist in selecting the perfect dish for your party. The restaurant also boasts a beautiful ambiance with its warm colors and exquisite decor – it's like stepping into an entirely different world!
At this restaurant, you'll find yourself surrounded by impeccable service and a staff that is always attentive to your needs. Whether you're looking for a special occasion or a night out with friends, Taj is the perfect destination for an unforgettable dining experience. Taj is truly committed to making each visit special. With its unique menu, luxurious atmosphere, and top-notch service, there's no doubt that you'll be delighted when dining at this acclaimed eatery. So, if you're looking for a truly unforgettable night out, Taj should definitely be at the top of your list!
For more information on reservations call +2347047449000 or click here. You can also view this restaurant through this link. We look forward to seeing your reviews on our platform soon! Have a great time!
YOU MAY LIKE THIS