When it comes to indulging in the finest seafood dining experiences, Abuja stands as a culinary gem ready to be explored. This vibrant city boasts a diverse array of gastronomic delights, and seafood enthusiasts are in for a treat with a selection of top-notch seafood restaurants. From innovative dishes to the freshest catches, Abuja's culinary scene has something to offer every palate. In this article, we unveil five irresistible seafood restaurants that promise to delight your taste buds and leave you craving for more.
5 Seafood Restaurants in Abuja
Seafood restaurants in Abuja are too numerous to mention but in this particular article, we have narrowed it down to just five. Keep on reading.
1. Crush Cafe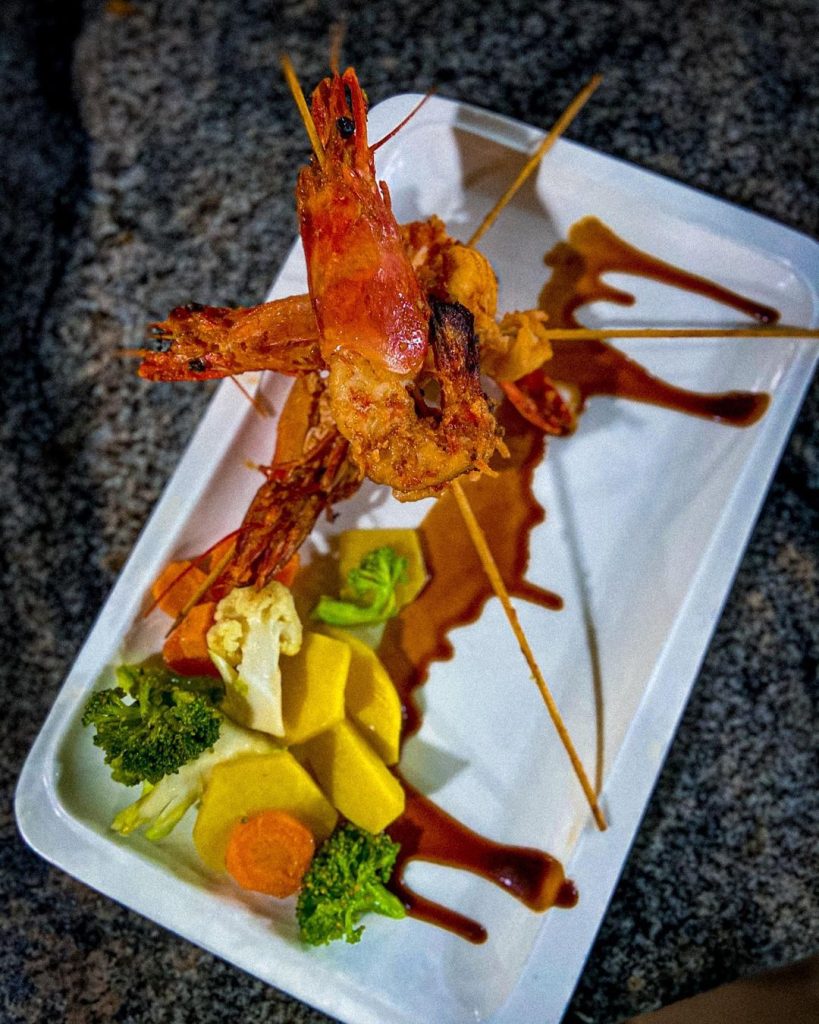 Crush Cafe takes pride in curating a seafood menu that leaves patrons craving for more. The restaurant's commitment to quality is evident in every dish, as the freshest catches are transformed into culinary masterpieces. From succulent prawns to the delicious fish platter, the menu offers a symphony of seafood delights that showcase the ocean's bounty. Each bite is a testament to the chef's skill and dedication to providing an exceptional dining encounter.
2. Shark express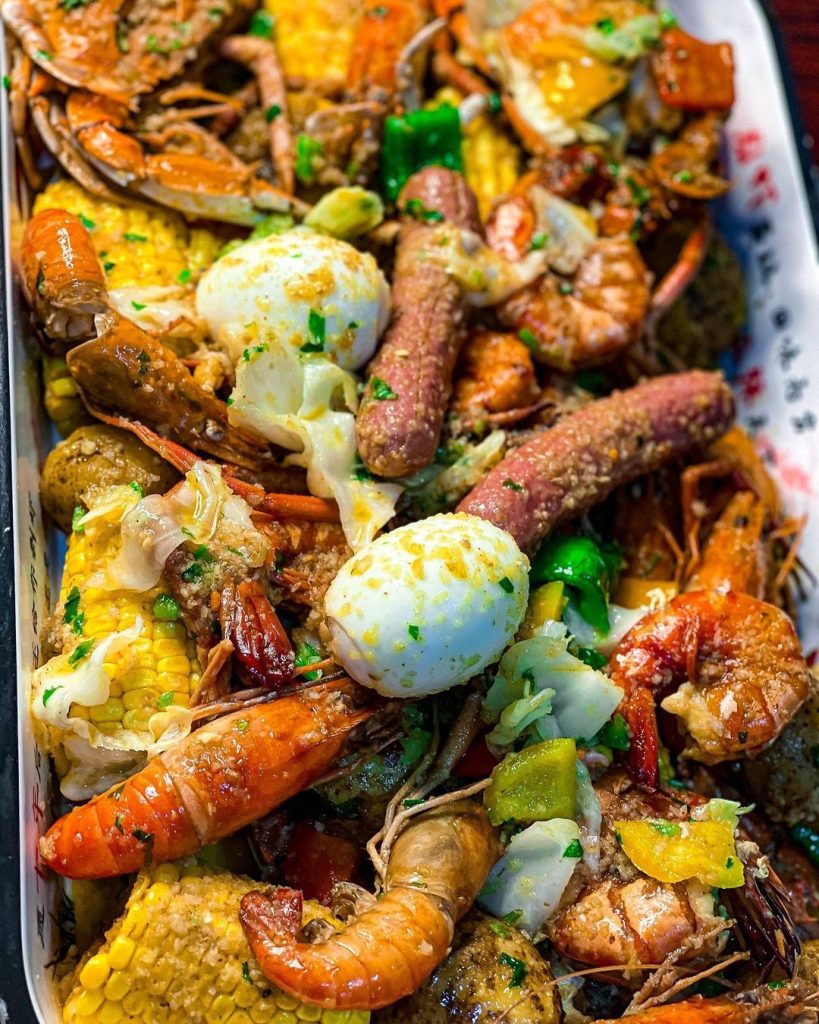 SHARKHOUSE 101 is the leading seafood restaurant in the country. We offer nutritious ocean-fresh seafood/spices from around Nigeria. We have seafood boils, seafood platters, crawfish, prawns, oyster, delectable giant shrimps, periwinkle, lobster, calamari, snails, ocean-fresh fish, salmon and shell seafood among others. Shark is the leader and pathfinder when it comes to exploring and supporting seafood life.
3. Vibe by Anns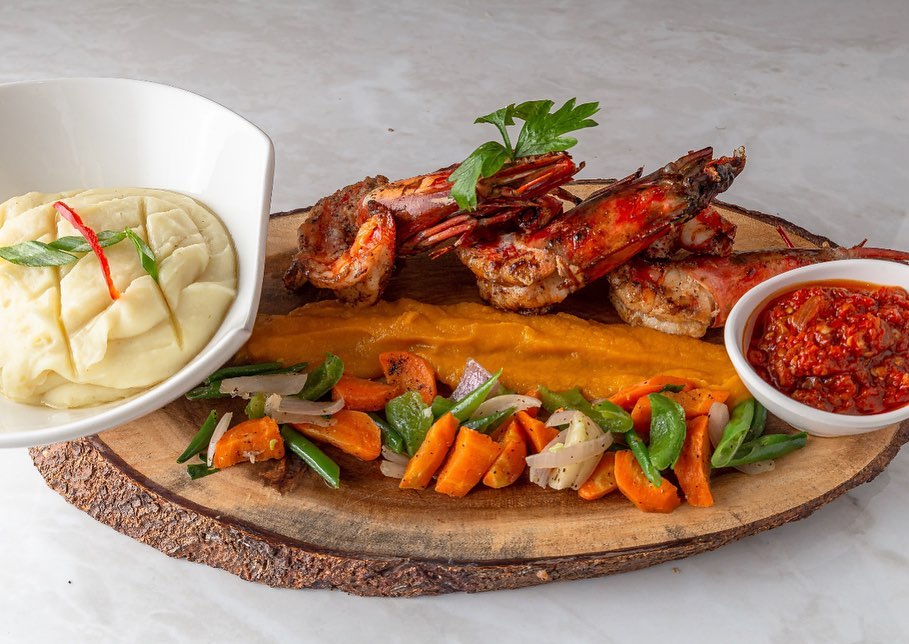 Welcome to Vibe by Ann's, an Abuja restaurant with something for everyone! From a lively atmosphere and delicious food to friendly and insightful staff, you won't be disappointed. The restaurant is divided into three sections: the main restaurant downstairs, the lounge, and the atrium. In the main restaurant, you can enjoy a variety of delicious meals including seafood pasta and jumbo prawns. The portions are hearty, and the food is sure to bring a smile to your face.
4. Panache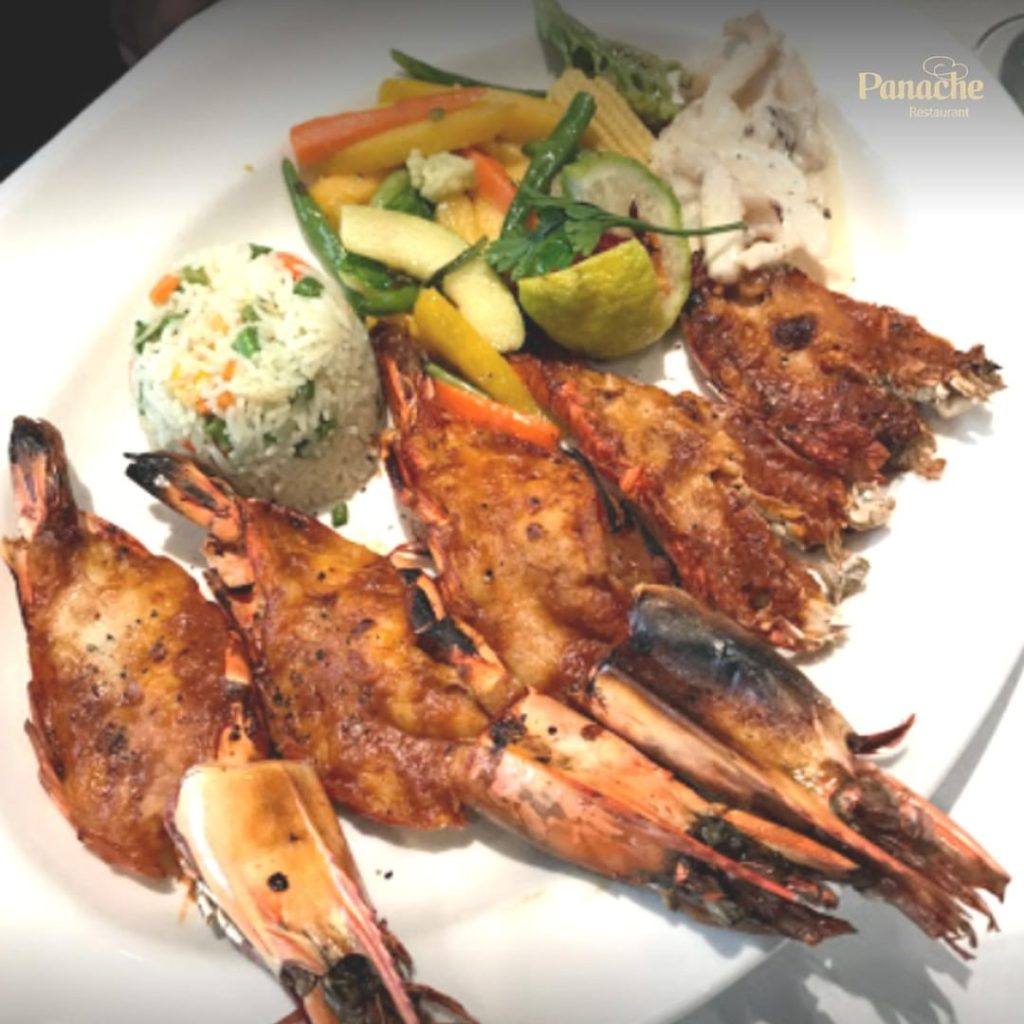 Panache is an incredible dining experience in Abuja. From the moment you arrive, you are welcomed with warm smiles and cheerful staff who are attentive to your needs. The interior of the restaurant is tastefully designed and decorated, creating an inviting and cozy atmosphere. In addition to great ambiance, the menu is extensive and eclectic, offering something for everyone regardless of dietary needs. Seafood, lamb, beef, salmon, and salads are all available, making it a great choice for a team dinner or romantic evening. The portions are generous and the flavors are exquisite.
5. The Ivy League Restaurant & Lounge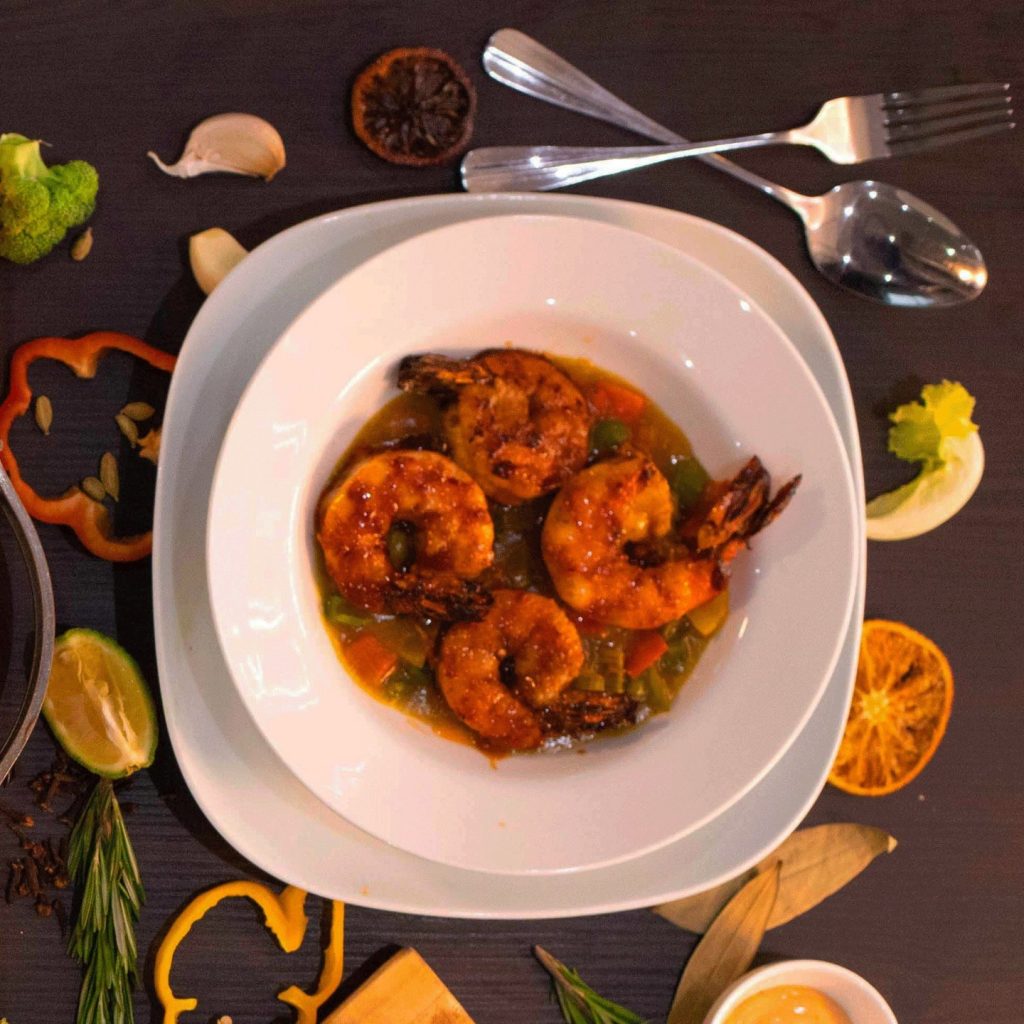 The Ivy League Restaurant & Lounge is the perfect destination for a night out in Abuja. Located on Ademola Adetokunbo Crescent, the restaurant has a warm and inviting atmosphere that is perfect for a romantic dinner or a great night with friends. The staff at The Ivy League Restaurant & Lounge are always attentive and friendly, providing guests with excellent service and an enjoyable dining experience. The menu features a delicious selection of seafood, burgers, and other classic dishes. The highlight of the meal is the seafood soup, which is bursting with fresh, succulent seafood and a rich, flavorful broth. In addition to great food, the Ivy League Restaurant & Lounge also offers a great atmosphere. Guests can enjoy the sounds of old school jams playing in the background or relax in the lounge area with friends.
Abuja's seafood restaurants provide a rich tapestry of culinary experiences that cater to diverse tastes and preferences. These five irresistible establishments offer not only exceptional seafood dishes but also immersive dining experiences that transport you to coastal havens. Whether you're seeking elegance, innovation, sustainability, or a fusion of flavors, Abuja's seafood restaurants are poised to delight your senses and leave you with a lasting appreciation for the culinary artistry that the city has to offer.
OTHER POSTS YOU MAY LIKE