Lagos, Nigeria, is a city that delights food enthusiasts with its diverse culinary scene. Amidst the rich tapestry of flavors, dessert lovers can find a plethora of sweet spots to indulge in heavenly treats. From decadent cakes to artisanal ice creams, Lagos offers a range of delightful desserts that will leave your taste buds craving for more. Join us as we explore eight must-visit dessert spots in Lagos, showcasing their delectable offerings.
These 8 dessert spots in Lagos include;
Hans & René

Location: Radisson Blu Anchorage Hotel, Victoria Island, GRA Ikeja, Lekki.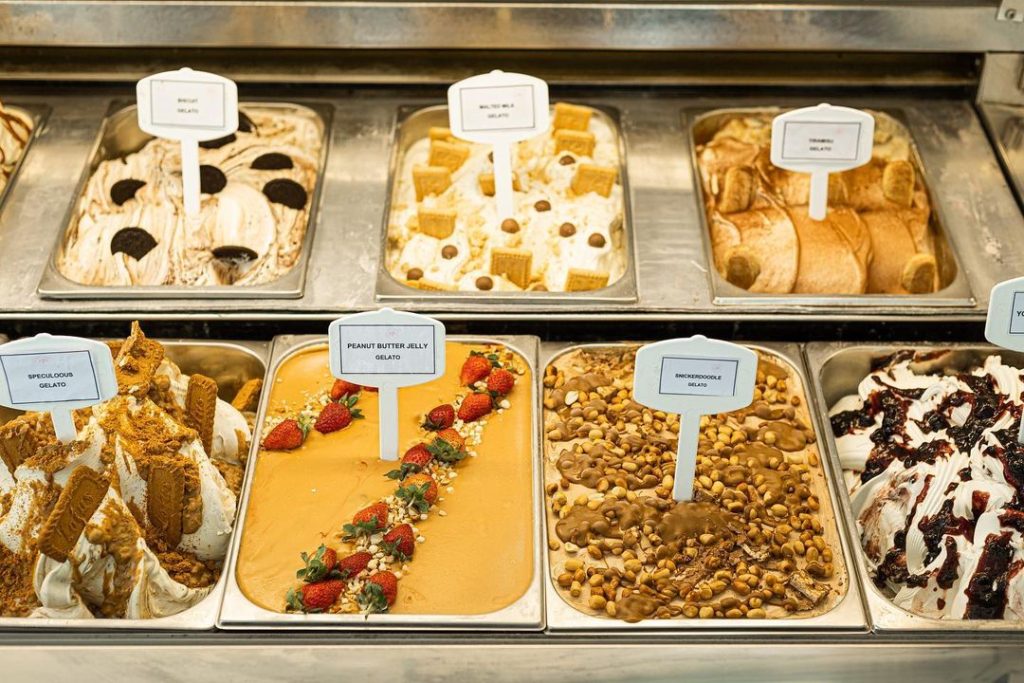 Indulge in their artisanal ice creams, including unique flavors like Ferrero Rocha, Rum and Raisin, and Dark Forest. Don't miss out on their signature frozen yogurt with an assortment of delectable toppings.
Waffle Monster
Location; Dessert studio, Ogudu.
If you have been looking for an ice cream spot in Lagos, Waffle Monster at the Dessert Studio is your go-to place. Waffle Monster is located in Alpha mall, Ogudu, Lagos. It is a small space with just a few seats available. The gelato here is quite good- very smooth and creamy, and the waffle tastes super delicious.
Frozen rolls
Location; 7 Bisola Durosinmi Etti Drive, Off Admiralty Way, Lekki Phase 1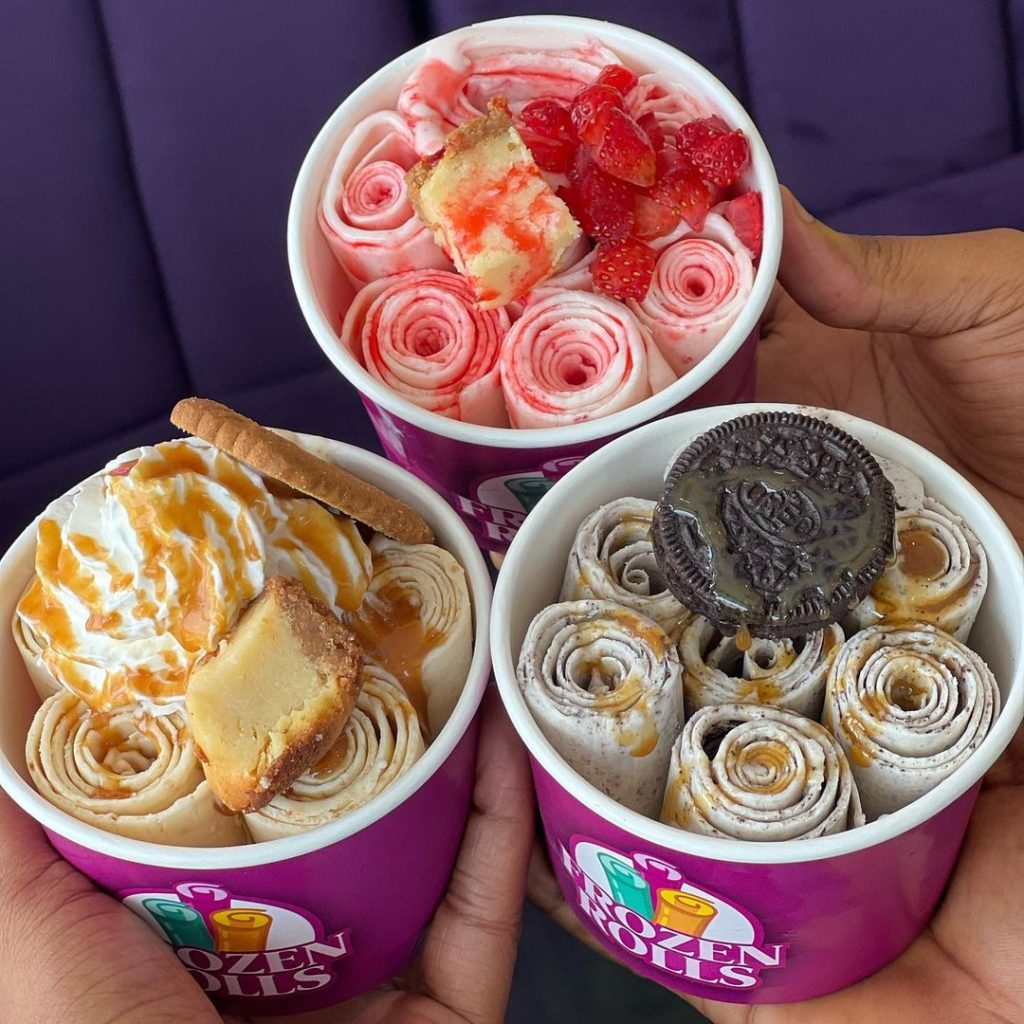 Frozen rolls is "proudly Nigeria's first hand-rolled ice cream shop". Hand-rolled ice cream, also known as Thai rolled ice cream or stir-fried ice cream, is a unique style of making this treat, where the liquid base of the ice cream is poured into an extremely frozen pan and then chopped, mixed, spread and rolled in front of you.
Ice Cream Factory
Location: 5 Admiralty Way, Lekki phase 1 | 29 Isaac John street, Ikeja gra | Landmark Lagos Water Corporation Road, victoria island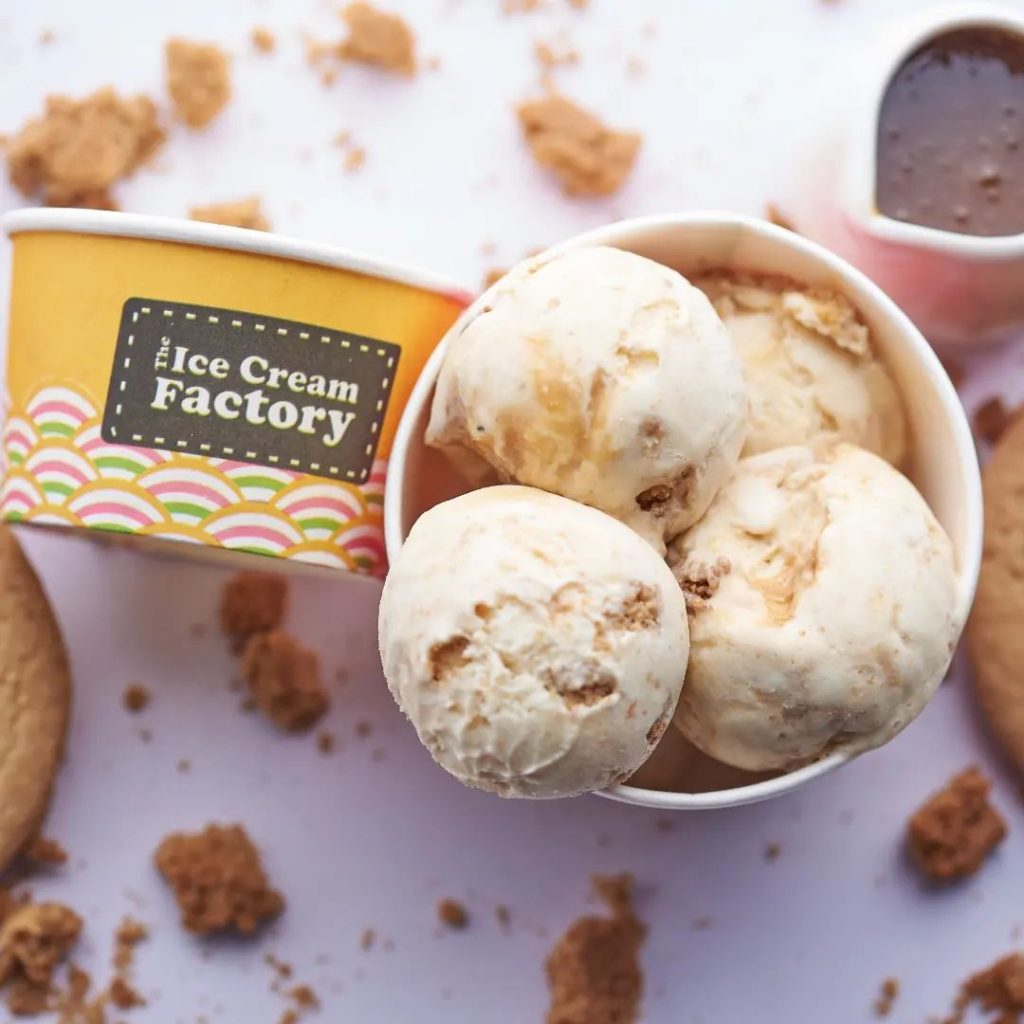 The Ice Cream Factory remains one of Lagos' biggest ice cream hits, with milkshakes, muffins, cakes and sundaes gracing the menu as well. It's decent ice cream, and when you need a sugar hit, a scoop of something from their extensive list of at least 30 flavours will do the trick.
Eric Kayser
Location: 9 Osborne Road, Ikoyi | 864a Bishop Aboyade Cole, VIctoria island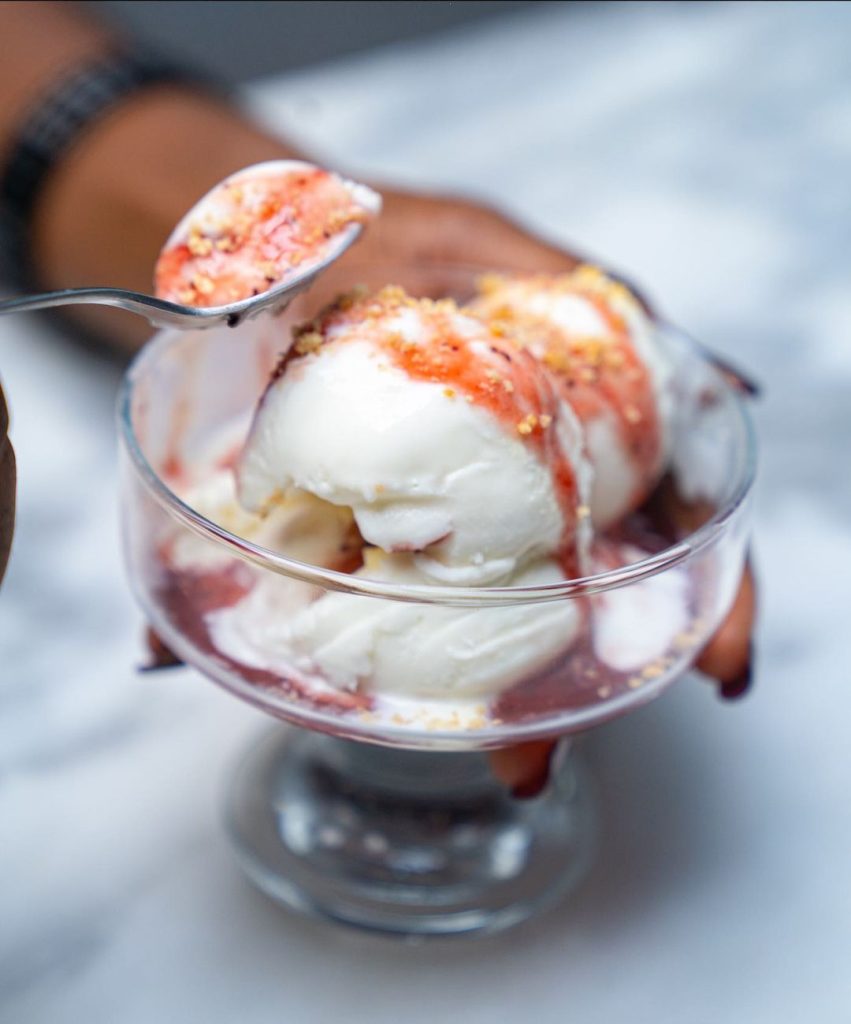 Known as the Island's staple bakery shop. "A bit of Paris in Lagos". Artisanal, handmade, natural breads, pastries, cakes, Italian gelato & French bistro dishes for food lovers all in one place. Eric Kayser's bakery is a must-visit for anyone with a sweet tooth. Their pastries are delicious – each croissant is a flaky, buttery delight that you won't be able to resist. From cakes to gelatos, their treats are infused with unique flavors that are sure to leave a lasting impression.
Cactus
Location: 20/24 Ozumba Mbadiwe Avenue, VIctoria island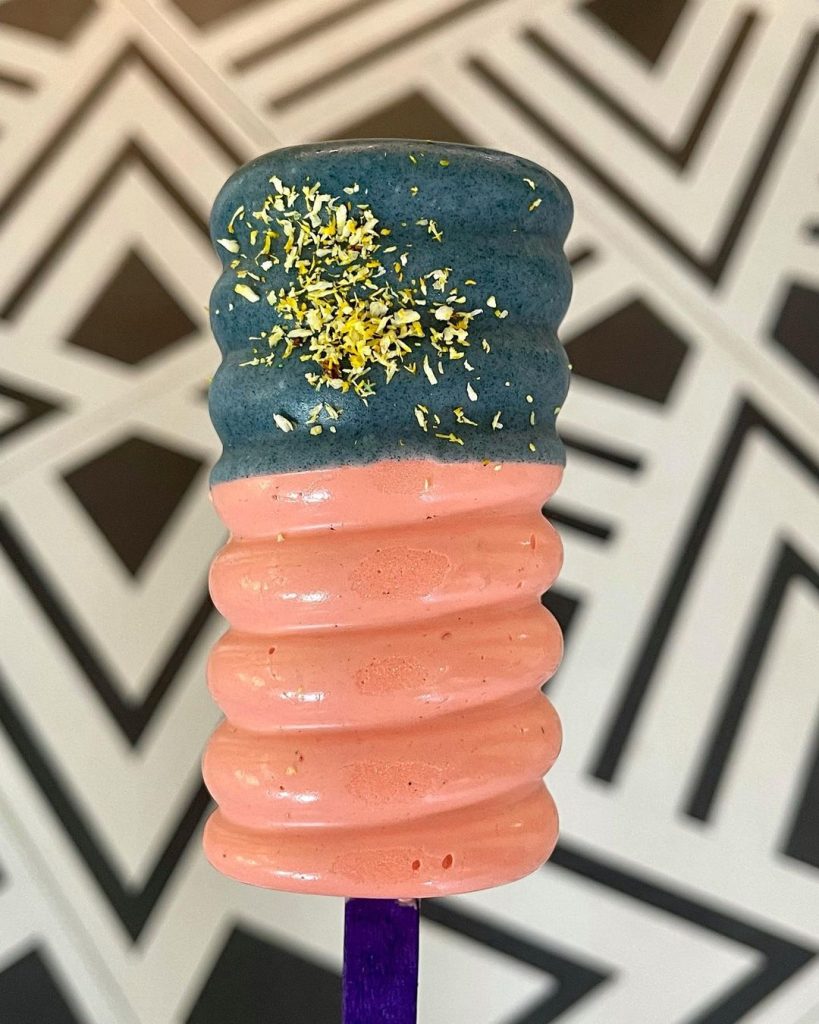 It may come as a surprise to many people that Cactus is on the list of dessert spots in Lagos. Well, It's not every day that you find a restaurant known for great pasta and sandwiches that has a dessert selection like the one Cactus does. Next time, you ever go visiting this establishment, remember to look carefully at the menu.
Rubels and Angels
Location: 52 Ogunlana Drive, Surulere, Lagos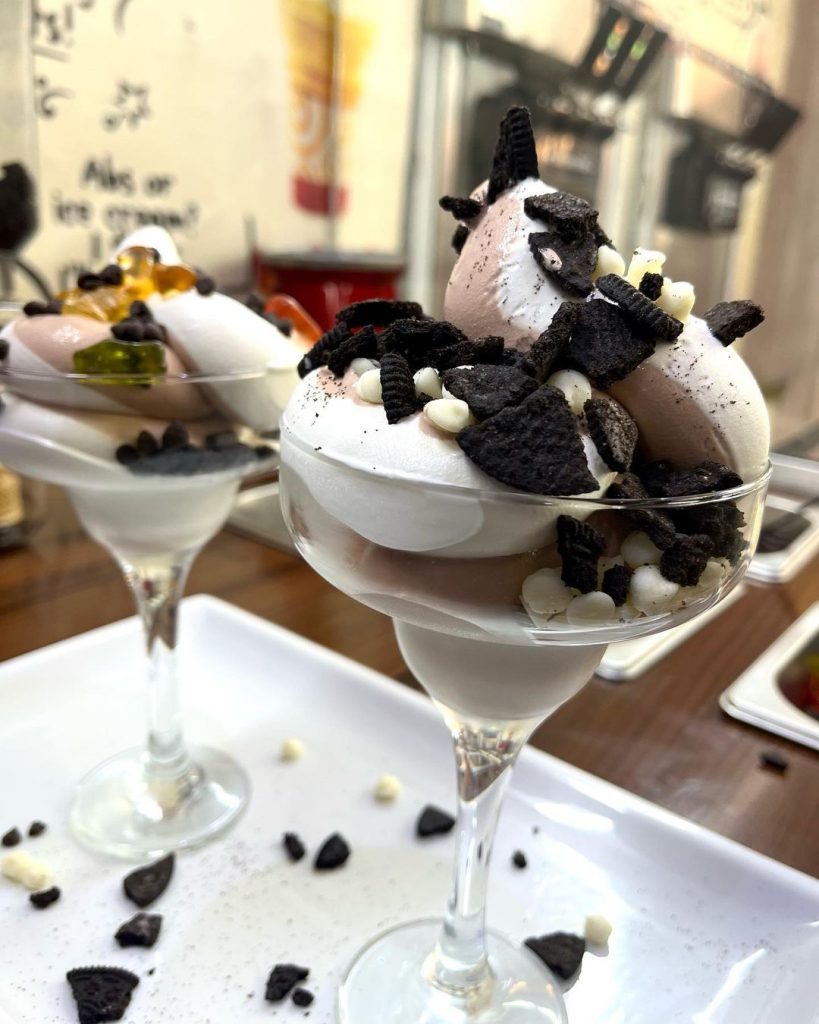 Another Mainland spot that serves up great soft serve, this is one of the few good ice cream spots in Surulere. Although there aren't a large variety of flavours here, the toppings are great and the taste and texture of the ice cream are top tier.
Scoop'd
Location: 33 Bishop Aboyade Cole, VIctoria island | 389 Herbert Macaulay Way, Yaba | Novare Mall, Sangotedo | Northwest Petroleum Station, Gbagada expressway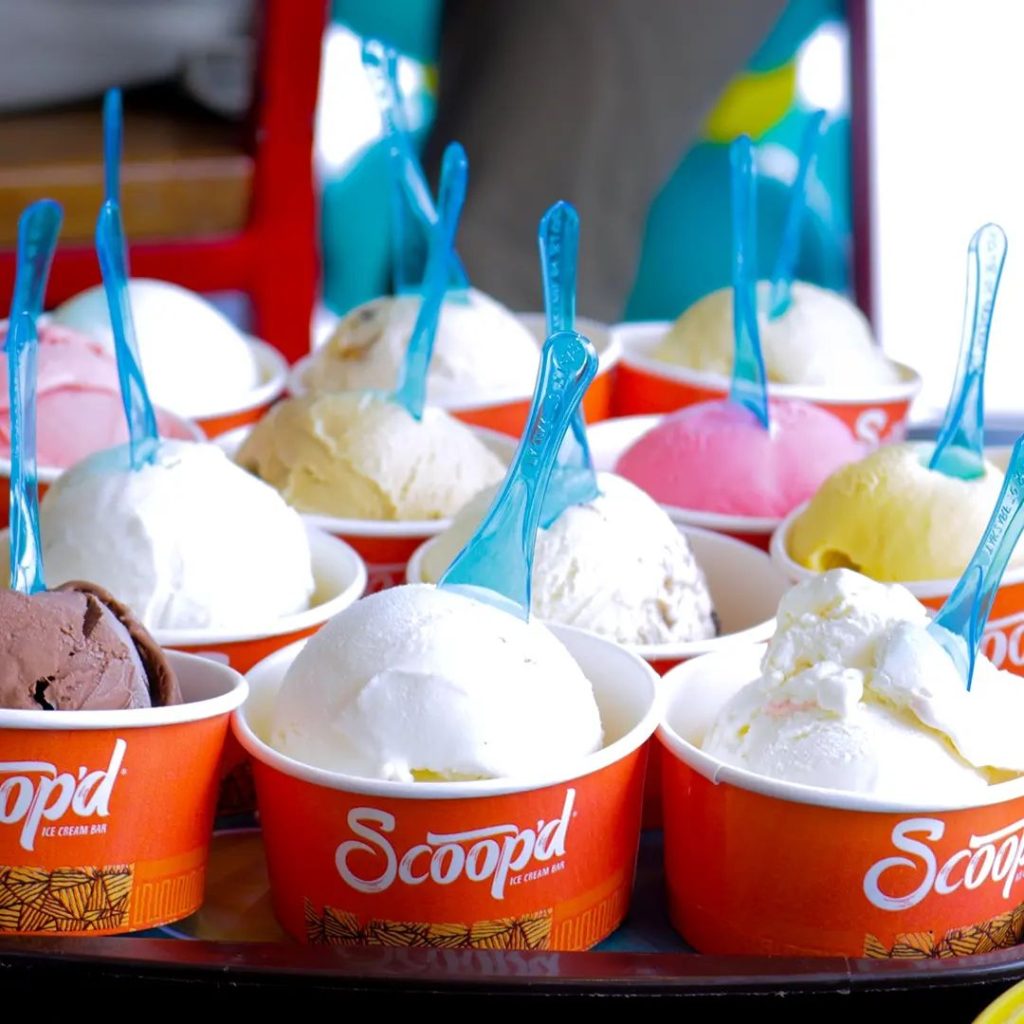 The selection of soft serve ice cream at Scoop'd definitely makes it a good dessert shop option. Wherever you are in Lagos, there's a high chance you can find a Scoop'd around you. You can taste the effort being made to churn out (it's raining puns over here) yum ice cream, and the range of locations definitely helps.
These dessert spots in Lagos offer a range of sweet treats to satisfy any craving. Whether you're a fan of ice cream, cakes, or pastries, these establishments are sure to provide a memorable dessert experience during your visit to Lagos.
You can view more of these dessert spots here.
OTHER POSTS YOU MAY LIKE