Lagos, the vibrant and bustling metropolis of Nigeria, is not only renowned for its lively culture and rich history but also for its burgeoning culinary scene. Among the many delights Lagos has to offer, its top bars and gastropubs stand out as perfect destinations for foodies and social butterflies alike. From creative cocktails to gourmet bites, these establishments promise an unforgettable experience. Join us as we explore the eight best top bars and gastropubs in Lagos, where you can sip, savor, and immerse yourself in the city's eclectic spirit.
1. Lagoon Restaurant
Location: 1c Ozumba Mbadiwe Ave, Victoria Island, Lagos
Lagoon is an unabashedly diverse dining venue with an enviable waterside location. However, what truly sets it apart as a remarkable destination is its penchant for serving cocktails in seriously jumbo-sized glasses, often proving to be more than one can handle. The cocktail menu itself is both eclectic and entertaining, featuring drinks like the intriguingly named "incredible hulk."
The seaside terrace at Lagoon offers an extensive selection of delectable dishes to savor. Should nothing catch your fancy, there are even more enticing options within the same compound, including a Japanese restaurant, a Brazilian restaurant, a rooftop lounge and bar, and Zorya, which is renowned as one of Lagos' hottest nightclubs.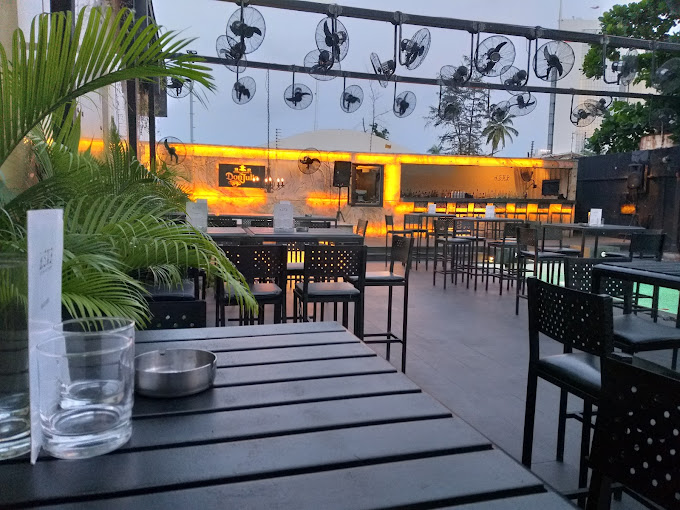 Location: 9 Eletu Ogabi Street, Victoria Island, Lagos
RSVP seamlessly combines Manhattan-inspired decor with an unmistakable Lagos vibe, creating an elegant and sophisticated dining experience. While the restaurant's menu features some of Lagos' priciest meals, just behind it lies the Poolside Bar – a hidden gem offering a more relaxed atmosphere and reasonably priced cocktails. Nestled in Victoria Island, a prominent business and financial district, it has become a popular choice for after-work drinks, attracting a diverse clientele.
Despite seven years in operation, The Poolside at RSVP has maintained its impeccable standards and continues to receive high praise for its exceptional service. Widely regarded as one of the best bars in Lagos, this gem captivates guests with its slinky ambience and unwavering commitment to excellence.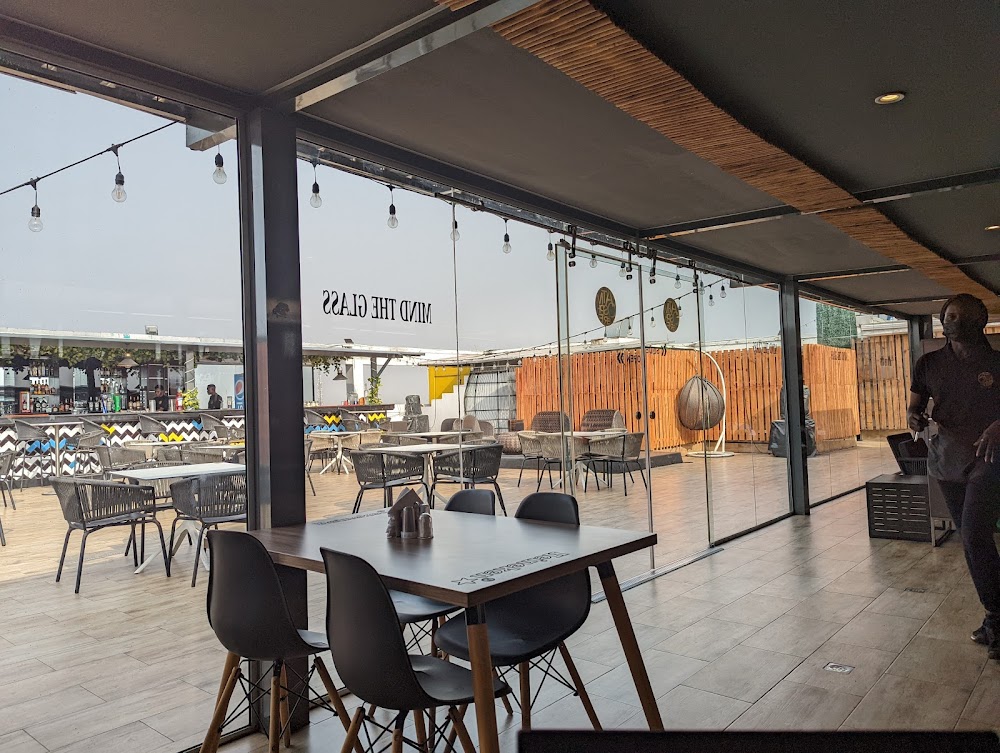 Location: The Lennox Mall, Admiralty Way, Lekki Phase 1, Lagos
This is not your average rooftop restaurant and lounge; it boasts one of the most diverse and impressive cocktail lists in the entire country. The skilled and dedicated bartenders are true masters of their craft, concocting delightful beverages that are as visually stunning as they are delicious – making it an Instagram sensation.
This chic venue offers a choose-your-poison-style approach for each night, ensuring a wide array of experiences for its guests. Whether you want to catch a thrilling sports game on the large screen, indulge in an intimate dinner in the stylish sealed lounge, or dance the night away under the twinkling stars, Mood Lagos has it all. With its versatile setting and ambiance, it's the perfect destination to create unforgettable memories and enjoy the best that Lagos' nightlife has to offer.
4. Sailor's Lounge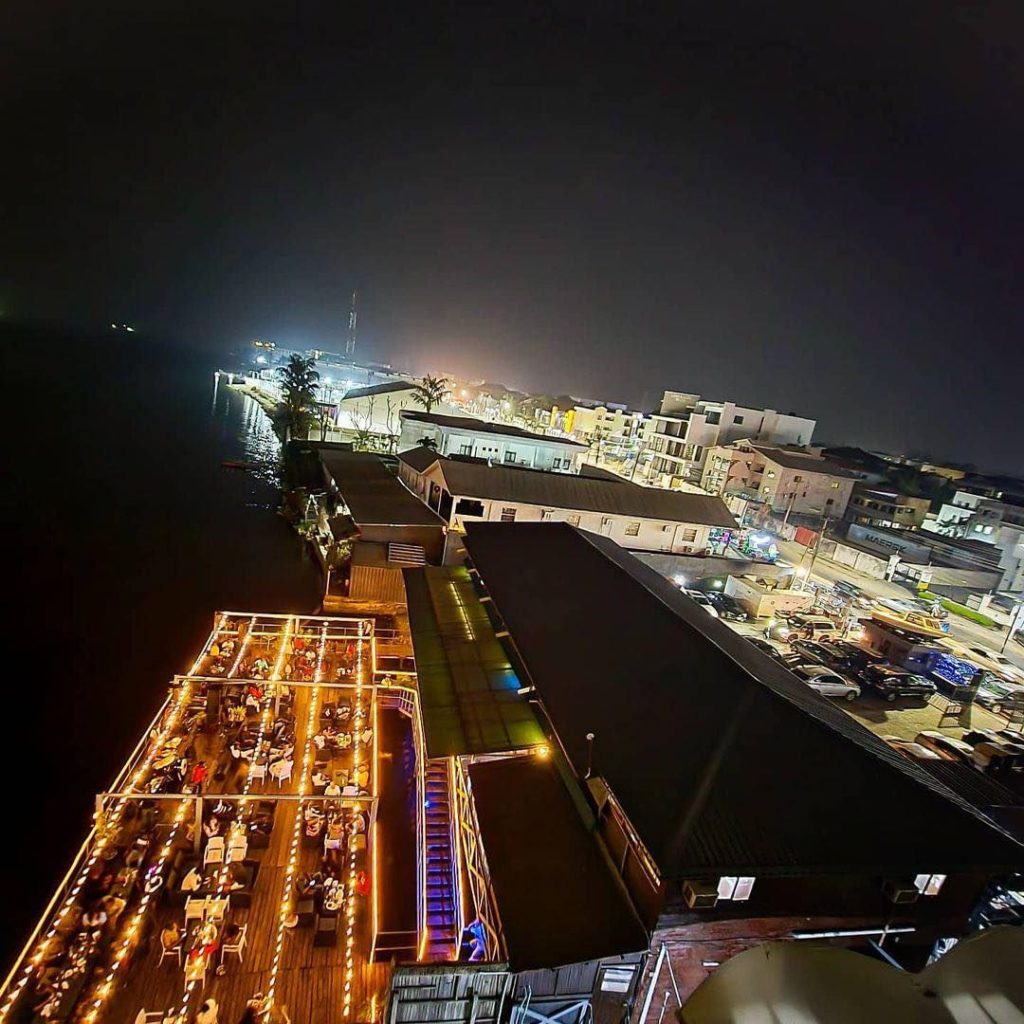 Location: Plot 1 Block 12, Admiralty Road, Lekki Phase 1, Lekki, Lagos
Sailor's Lounge in Lagos is undoubtedly one of the city's finest waterside destinations, offering a unique floating bar experience complemented by live music and hilarious comedy shows. Situated in the vibrant Lekki Phase 1, this lively restaurant and bar promises an unforgettable night out, as there's never a dull moment.
The exceptional customer service at Sailor's Lounge sets it apart, with a staff that genuinely enjoys their work, creating a warm and welcoming atmosphere. The refreshing breeze from the nearby Lagoon adds to the charm, making it an ideal spot to unwind and have a great time.
A must-try classic drink at this maritime-inspired establishment is Blood Orange – made with vodka, Campari, fresh orange and pineapple Cointreau. Whether you're a local or a visitor, Sailor's Lounge offers an experience that will leave you longing for more exciting nights by the water.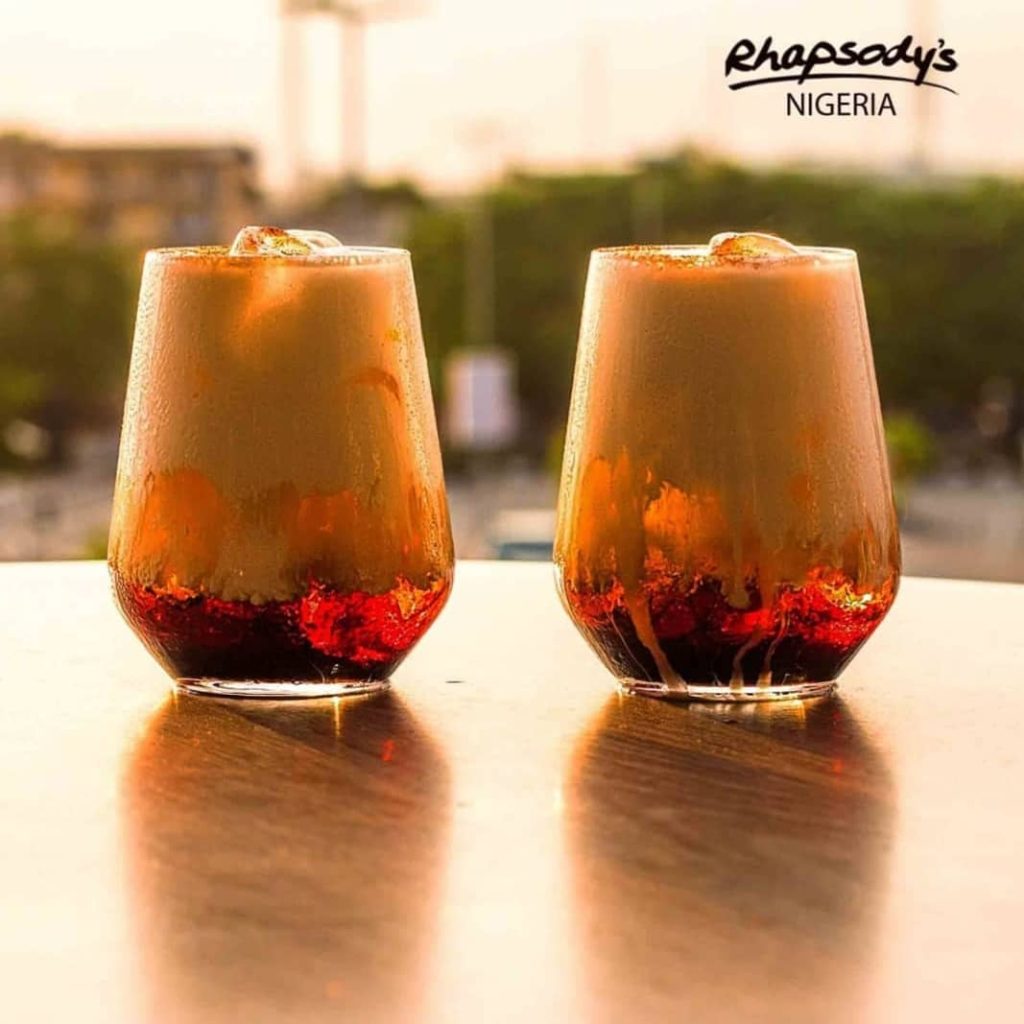 Location: Ikeja City Mall, Obafemi Awolowo Way, Ikeja
Perched atop Ikeja City Mall, the mainland's bustling shopping hub, Rhapsody's exudes charm despite its mundane car park views. The allure lies in its flawless service and delectable cocktails that leave patrons yearning for more. As the sun sets and the mall's daily bustle settles down, Rhapsody transforms into a vibrant nightlife hotspot, with the rhythmic beats of Nigeria's top artists infusing the air with electrifying energy.
Beyond its captivating ambiance, Rhapsody's delights diners with an equally impressive menu. The food here is a gastronomic delight, complementing the vivacity of the venue. The atmosphere at Rhapsody's is truly unparalleled on the mainland, making it a must-visit destination for those seeking unforgettable evenings filled with delectable cuisine and pulsating entertainment.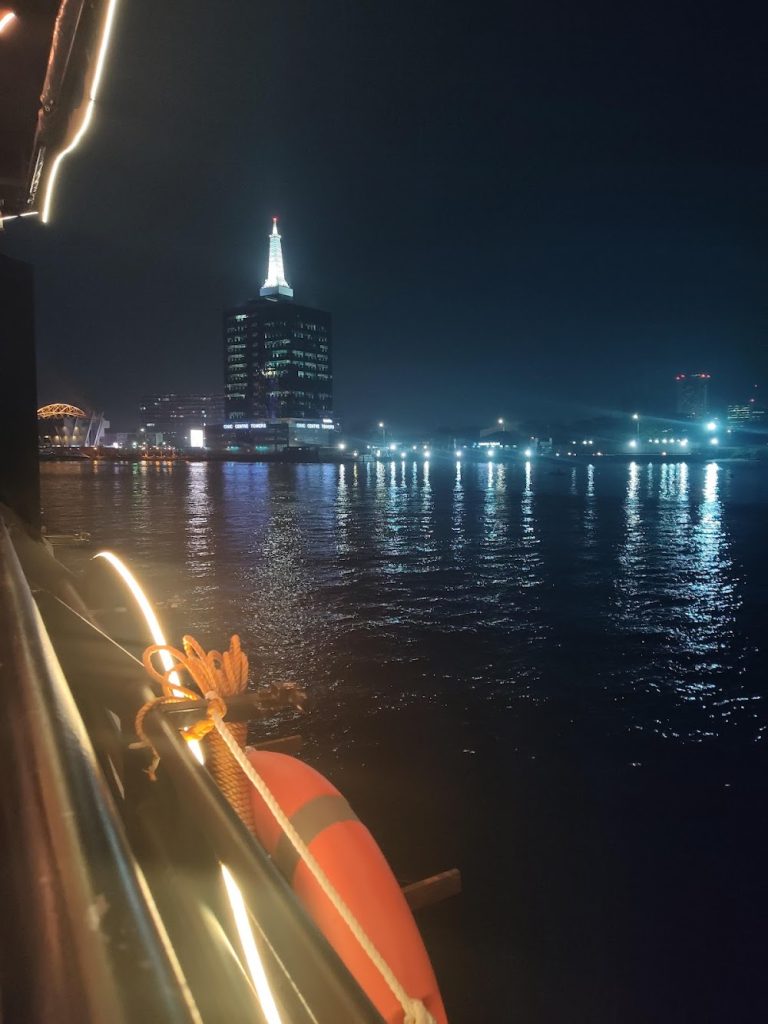 Location: 5 Cowries Terminal, LASWA Yard, Falomo Ikoyi, Lagos
At W Bar, you get an exclusive peek into the party style of Lagos' elite, as this hotspot seamlessly combines elements from internationally acclaimed restaurants, bars, and clubs to create one of the city's most sought-after destinations. Situated by the serene waters of Lagos Lagoon, W Bar offers a perfect setting to revel in the beauty of a sunset while indulging in fresh seafood, delectable Italian dishes, and classic cocktails (doors open at 6 pm).
As darkness falls, the ambiance at W Bar transforms, inviting guests to let loose and hit the dance floor for an exhilarating night of entertainment. Beyond its nightclub allure, W Bar is renowned for being a celebrity haven, increasing your chances of spotting your favorite stars. In fact, you might even be treated to a surprise performance by a beloved artist or DJ, accompanied by an impressive light show that elevates the experience to new heights. For an extraordinary night out in Lagos, W Bar is undoubtedly your ultimate destination.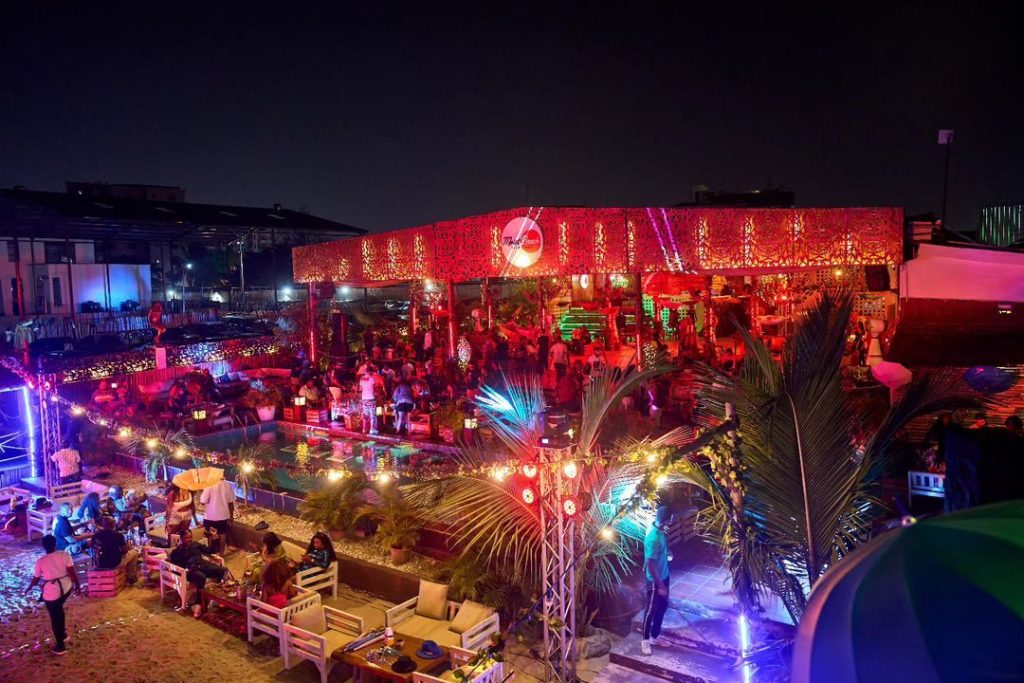 Location: Oniru Private Beach, Ligali Ayorinde Street, Lagos, Nigeria, VI (Bishop Aboyade Cole), Lagos
Locally referred to as "Moist," this open-air beach club and lounge in Lagos stands as a true gem among the city's top bars, all thanks to its breathtaking vistas of the majestic Atlantic Ocean. A picture-perfect destination, Moist beckons with its enticing offerings, including a sparkling swimming pool, direct beach access, and a well-stocked poolside bar serving an array of tantalizing cocktails.
Throughout the day, serenity prevails, making it an idyllic spot to unwind and bask in the beauty of the surroundings. However, as night falls, the atmosphere comes alive with the cool ocean breeze gently carrying the captivating beats of both local and international DJs. With its seamless fusion of natural beauty and pulsating nightlife, Moist promises an unforgettable experience for visitors seeking a perfect blend of relaxation and excitement.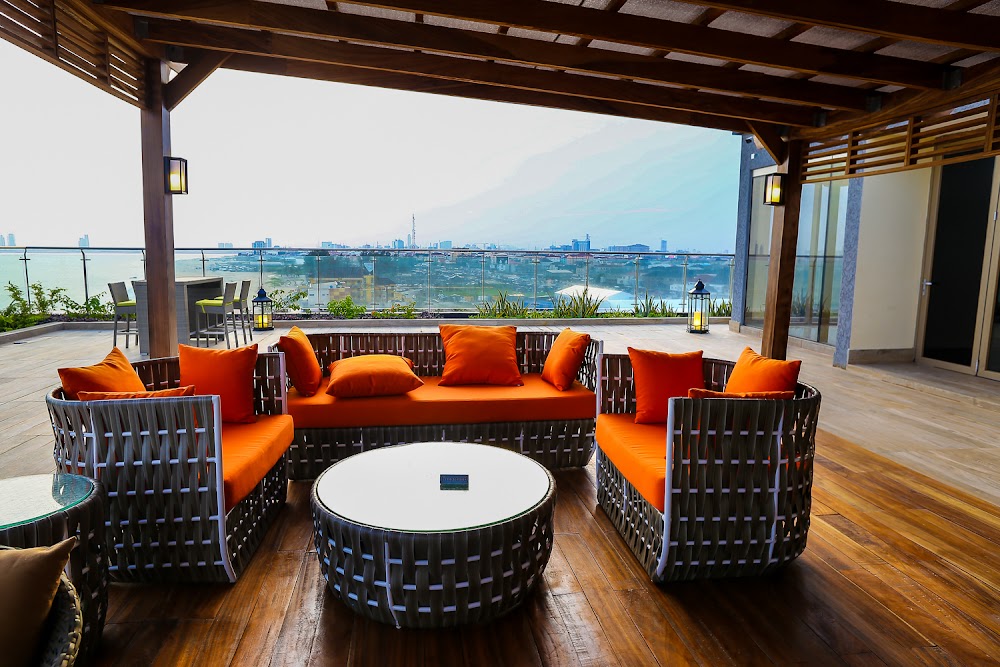 Location: Twinwaters Lagos, Okunde Bluewater Zone Off Remi Olowude, Corporation Road, Lekki
Beyond its stunning rooftop views, The View offers an unparalleled ambiance with the soothing sounds of waves gently caressing the Atlantic coast. Positioned atop the TwinWaters Entertainment Centre, this captivating rooftop bar is a part of a hub that houses not only The View but also two fine dining restaurants, a gaming arcade, and a bowling alley, ensuring a diverse and entertaining experience for all.
The View Rooftop stands out as one of Lagos' finest bars, captivating visitors with its comfortable seating, delectable cocktails, and refreshing open-air setting. Whether you're looking to unwind with friends or enjoy a romantic evening under the stars, this gem guarantees a delightful time. With a perfect blend of breathtaking vistas and a lively atmosphere, The View Rooftop has rightfully earned its place as a top choice among Lagos' best bars.
Lagos may not be your first guess when it comes to great nightlife, but that's all the more reason to find out what the city is made of. With this list of eight of the best bars and gastropubs in Lagos, you're sure to go on an inviting culinary adventure with flavors you will never forget. And despite all odds, you can find the perfect place for a cocktail, meal, or nightcap no matter what kind of mood you're in—just make your reservation as soon as possible! So don't miss out on this chance to sip and savor too big for just one sip; it truly is worth a toast and a twelve-ounce pour. Cheers to a good time!
For more bars and gastropubs in Lagos, click bars and gastropubs in Lagos and make a reservation.
OTHER POSTS YOU MAY LIKE