Welcome to a tantalizing journey through the vibrant flavors of Thailand. In "The Ultimate 6 Thai Restaurants You Simply Can't Resist," we invite you to embark on a culinary adventure that will transport your taste buds to the heart of Thailand's rich gastronomic culture. These handpicked dining establishments offer an irresistible fusion of authentic Thai cuisine, delightful ambiance, and top-notch service, ensuring an unforgettable dining experience. Whether you're a connoisseur of Thai cuisine or a novice eager to explore new flavors, this selection promises to awaken your senses and leave you craving for more. So, prepare to savor the best of Thailand as we unveil these six exceptional Thai restaurants that stand out as culinary gems.
6 Must-Visit Thai Restaurants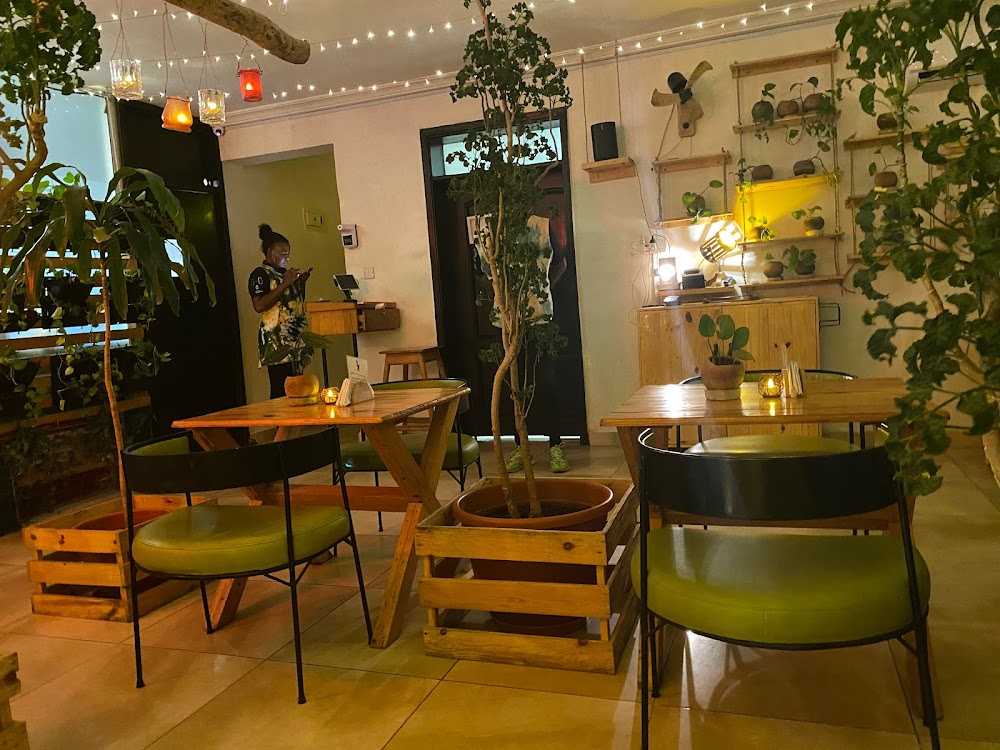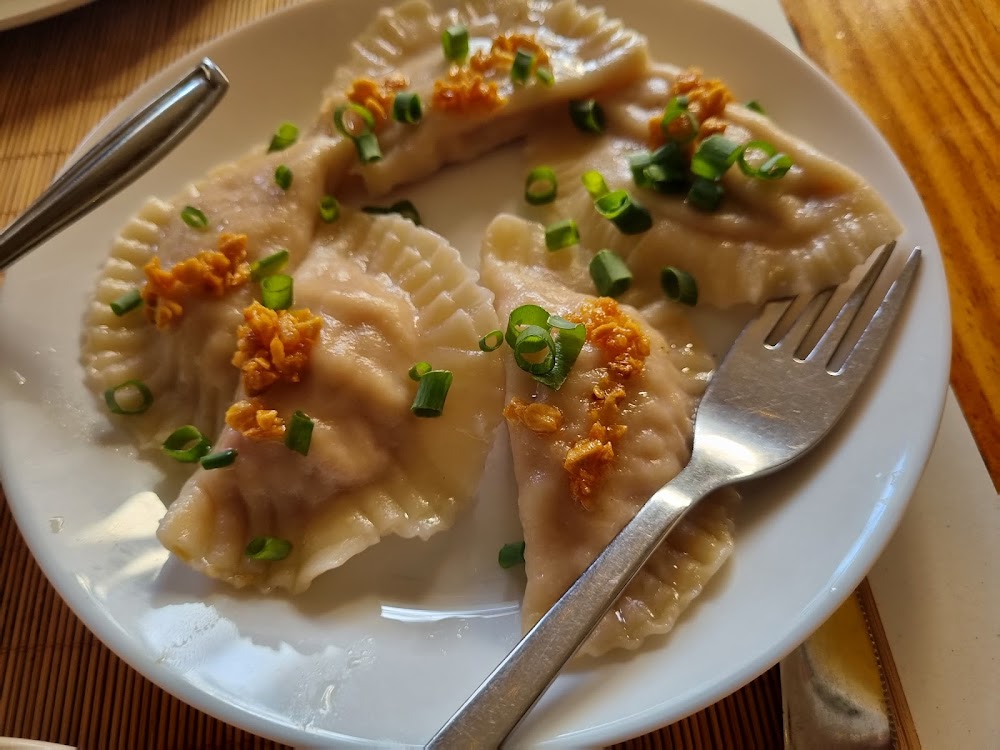 1. Thai Thai
Nestled in the heart of Lagos, Thai Thai stands as an enchanting culinary oasis that promises a dining experience like no other. This exquisite restaurant beckons with its intimate and inviting ambiance, where soothing lighting casts a warm glow over each guest. The amiable staff, characterized by their welcoming demeanor and attentive service, are more than willing to guide you towards the menu's most cherished offerings, tailored to your individual preferences. The menu is a treasure trove of Thai culinary delights, featuring an array of options ranging from classic Thai favorites like Pad Thai to delectable choices for those with a penchant for vegetarian fare. The tempura, renowned for its uniquely delectable batter, and an ensemble of delicacies such as shrimp cakes, dumplings, salad spring rolls, and special fried rice, paint a vivid picture of culinary artistry. And do not leave without savoring the extraordinary Thai mocktail drinks, which evoke the very essence of Thailand itself. For an unforgettable dining experience, Thai Thai is the quintessential destination. From the tantalizing cuisine to the affable service, it consistently surpasses expectations. We recommend securing a reservation in advance to ensure you relish the very best this hidden gem has to offer. Thai Thai is not just a restaurant; it's an indelible experience that will linger in your memory long after you've left its charming embrace.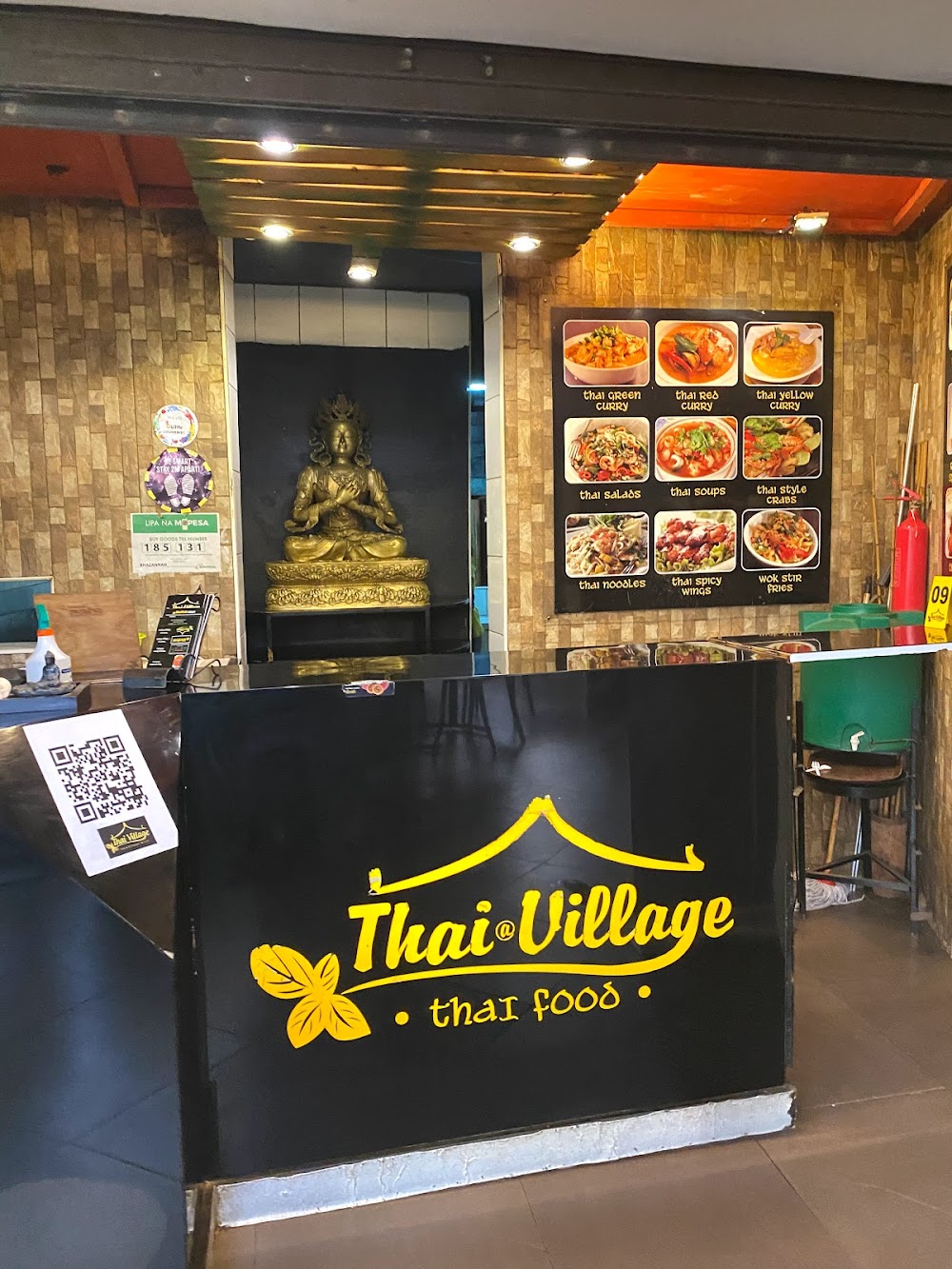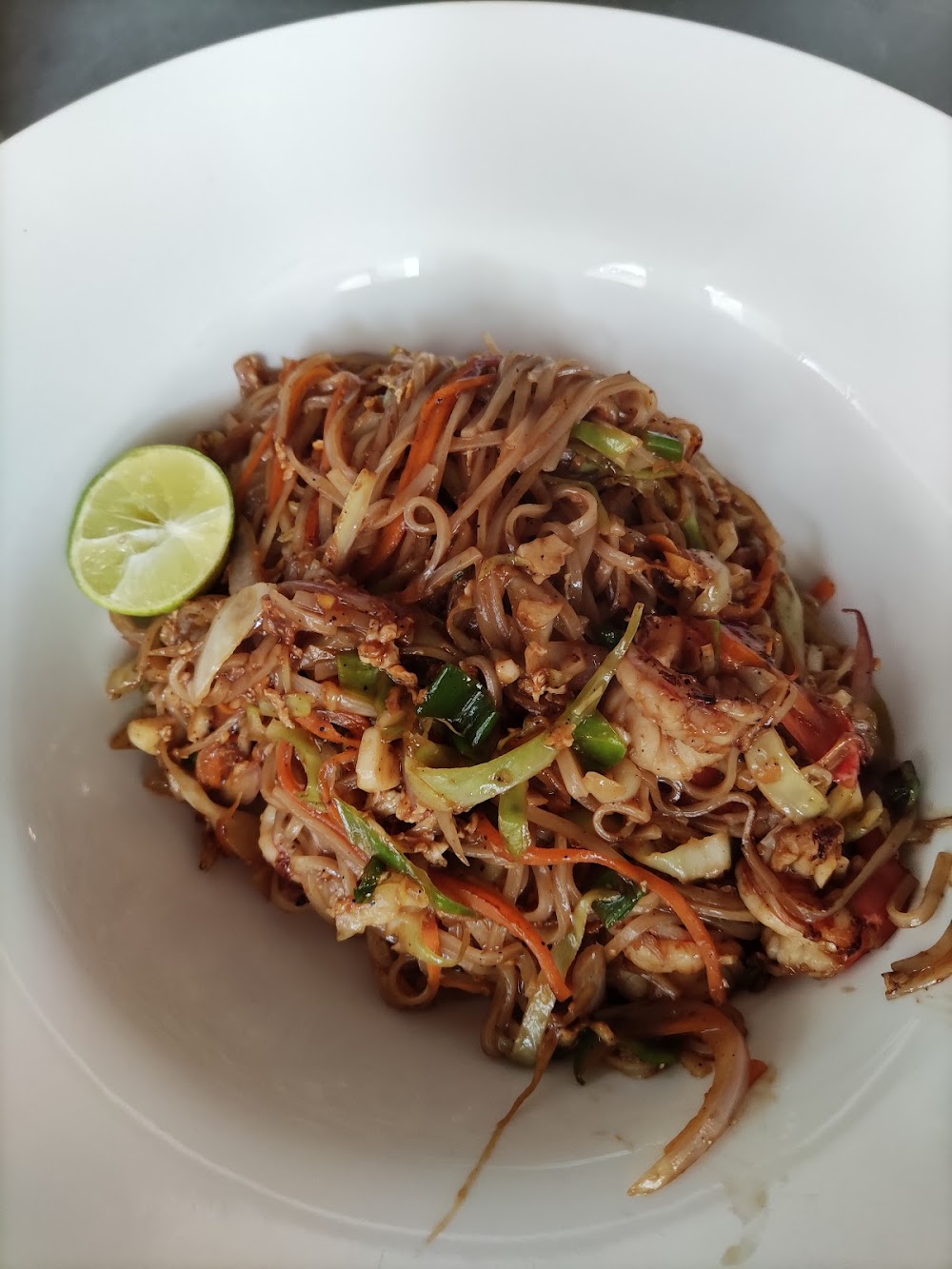 2. Thai Village
Thai Village is a delightful restaurant situated in the heart of Nairobi, offering a unique interpretation of traditional Thai cuisine. The restaurant boasts a cozy and inviting atmosphere, making it an excellent choice for a night out or a special occasion. The menu at Thai Village is a treasure trove of Thai flavors, featuring an extensive selection of dishes. From beloved classics like chicken pad Thai and shrimp glass noodle salad to more adventurous options like pork honey and ginger, there's something to suit every palate. The chefs prioritize the use of fresh, locally-sourced ingredients to ensure that each dish is bursting with flavor. With generous portions and reasonable prices, you can indulge in a satisfying meal without straining your budget. Service at Thai Village is attentive and friendly. The staff is responsive to special requests and is always willing to customize a dish or provide answers to your questions. They also take the extra step to create a nut-free and allergy-friendly dining environment. In conclusion, Thai Village is an outstanding restaurant that offers a delicious and unique take on Thai cuisine. Its inviting ambiance, accommodating service, and flavorful dishes make it the perfect choice for a romantic date night or a memorable family gathering.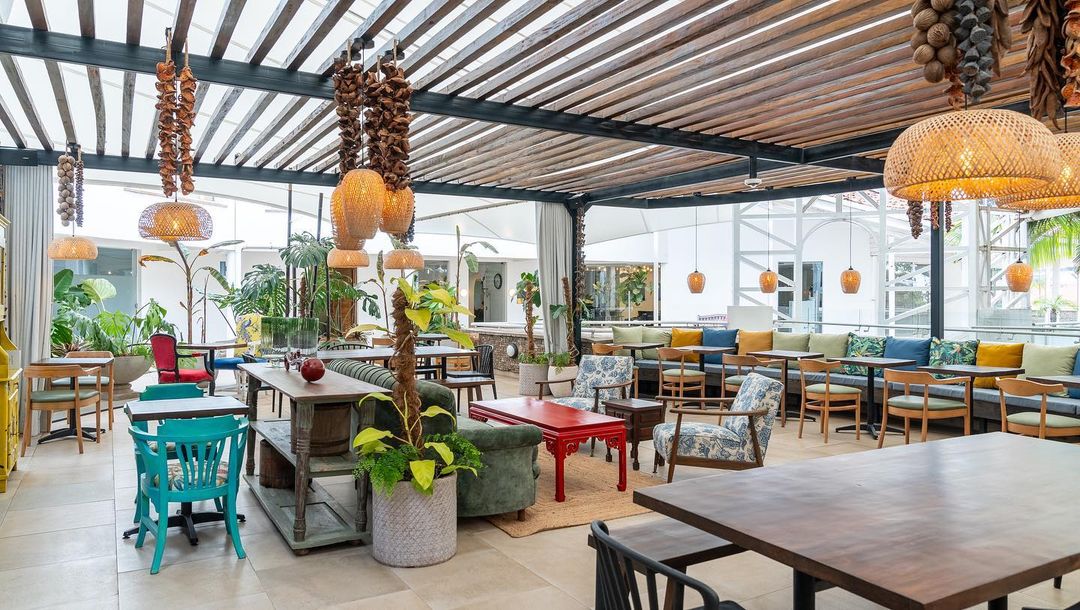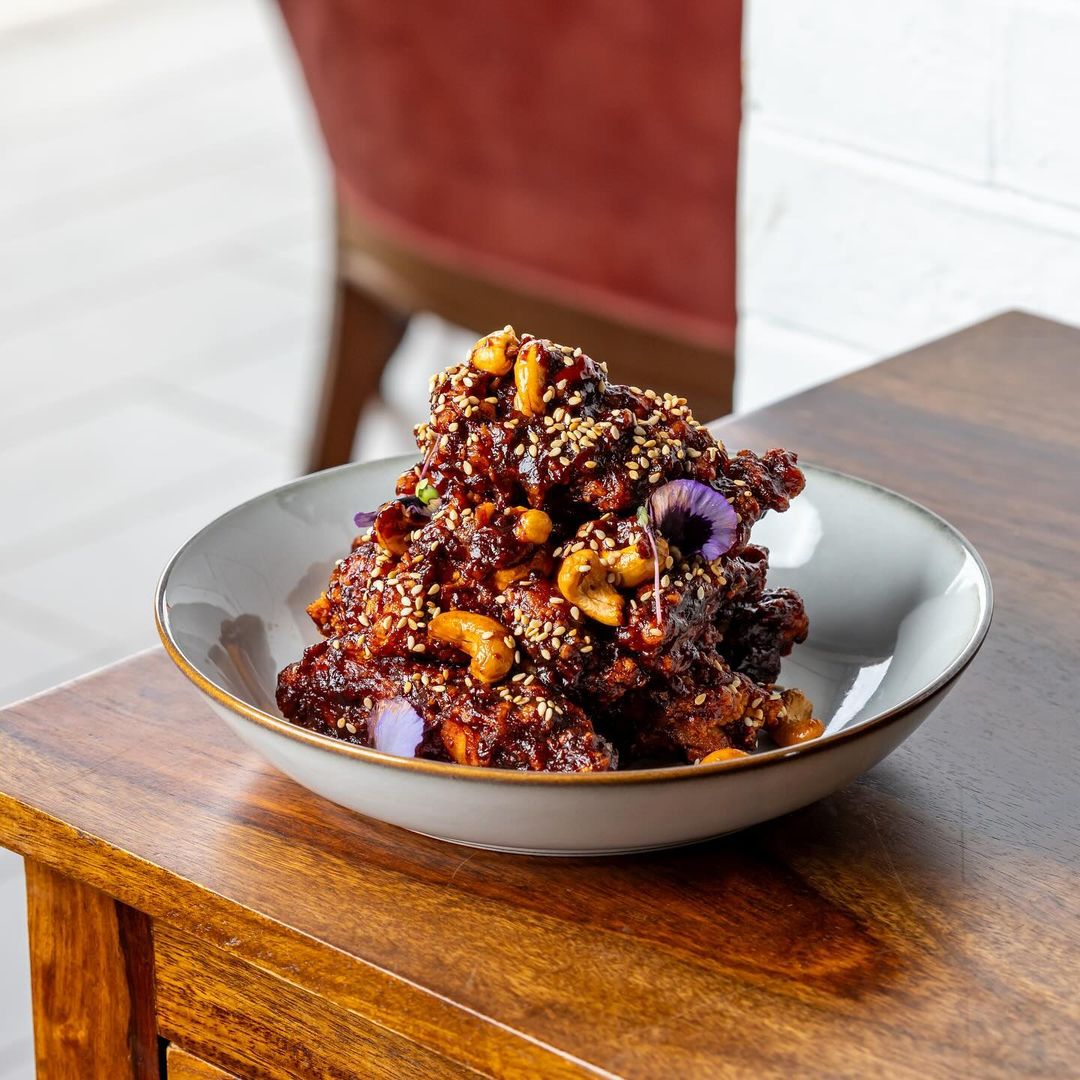 3. BangBang Thai Kitchen
Bang Thai Kitchen stands as a quintessential destination for those seeking an authentic Thai culinary experience in Nairobi. Situated within the Village Market Mall, this restaurant exudes a distinct ambiance and delivers service that goes above and beyond. The spacious and inviting outdoor area at Bang Thai Kitchen offers the ideal setting for a delightful meal. The waitstaff, characterized by their excellence, provide not only efficient but also warm and friendly service. Their extensive knowledge of the menu allows them to offer superb recommendations to patrons, enhancing the dining experience. The cuisine is a delectable journey into the heart of Thailand, with standout dishes that include the pomelo salad, succulent pork belly, and a mouthwatering steamed fish creation. The menu further boasts noteworthy offerings such as flavorful soup, delectable dumplings, and Thai green curry accompanied by fragrant jasmine rice. The beef salad, widely acclaimed as the best in Nairobi, is an undisputed highlight. All of this comes at reasonable prices and in generous portions. Dessert offerings like warm mango sticky rice and flavorful Tom Yum soup are additional testaments to the restaurant's dedication to culinary excellence. The menu, replete with signature dishes, ensures there's something to satiate every palate. Bang Thai Kitchen masterfully combines atmosphere, service, and cuisine to create an unrivaled dining experience. Purity, one of the servers, consistently delivers impeccable service. Whether you're planning a romantic evening out or a casual gathering with friends, Bang Thai Kitchen is the perfect venue for savoring an unforgettable meal.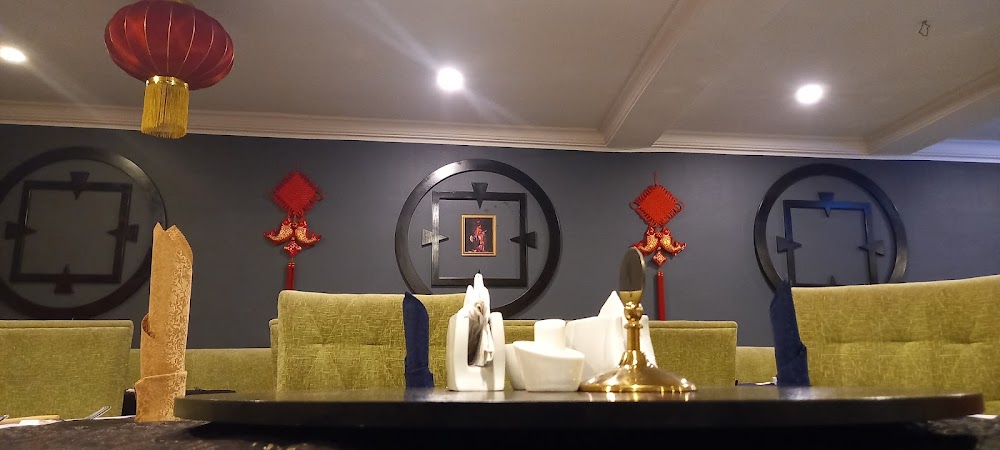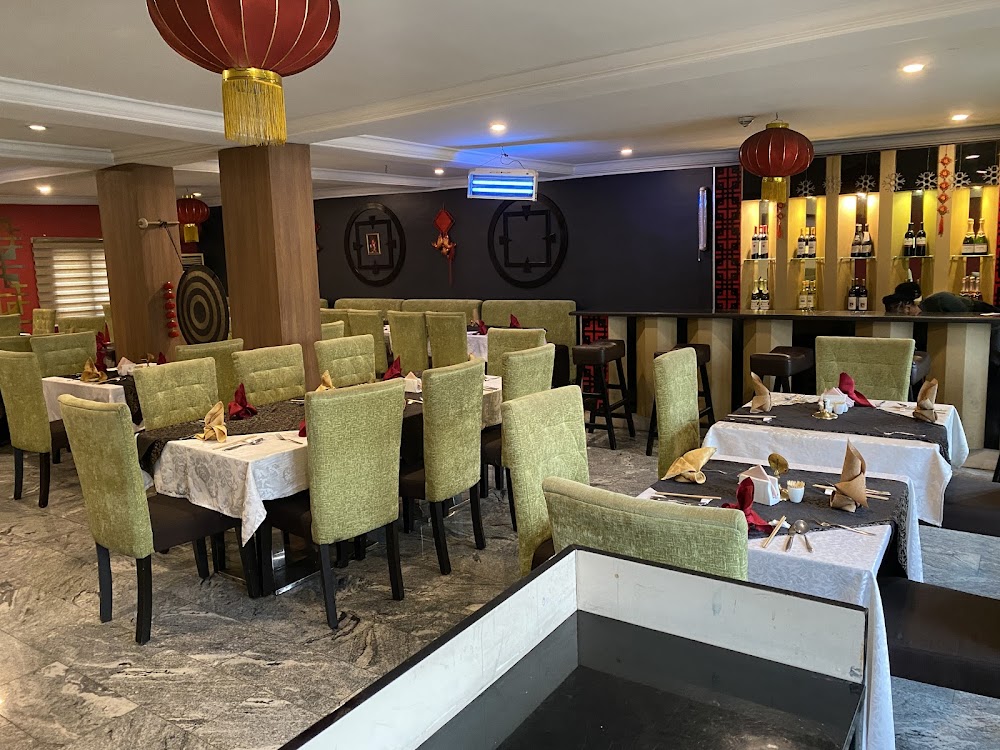 4. The Wok
Step into The Wok, an inviting restaurant nestled in the heart of Port Harcourt, Rivers. This delightful establishment exudes a tranquil ambiance, perfect for a memorable romantic date night, a joyful family gathering, or a relaxed rendezvous with friends.  The Wok takes pride in serving a diverse array of delectable dishes designed to satiate your culinary desires. Their menu not only includes traditional local delicacies from the area but also offers a tempting selection of international favorites. Whether your palate craves the fiery allure of a chicken stir-fry, the rich depths of a beef curry, or the comforting embrace of a creamy seafood soup, The Wok has a culinary masterpiece to suit your mood. The staff at The Wok are not just friendly; they are highly accommodating, ensuring that your dining experience aligns precisely with your desires. The restaurant's ambiance is nothing short of exceptional, boasting a cozy atmosphere, imaginative decor, and a welcoming service that will make you feel right at home. In addition to the delectable cuisine, The Wok also offers an impressive selection of beverages, including beer, wine, and cocktails, to complement your meal. Notably, The Wok specializes in Thai cuisine, adding an extra layer of culinary delight to its offerings. If you seek a distinctive and unforgettable dining experience, look no further than The Wok. With a wealth of glowing reviews from satisfied customers, it's evident that this establishment has captured the hearts of Port Harcourt residents. From its delectable Thai food to its warm and inviting environment, The Wok has rightfully earned its place as a beloved dining destination in the city.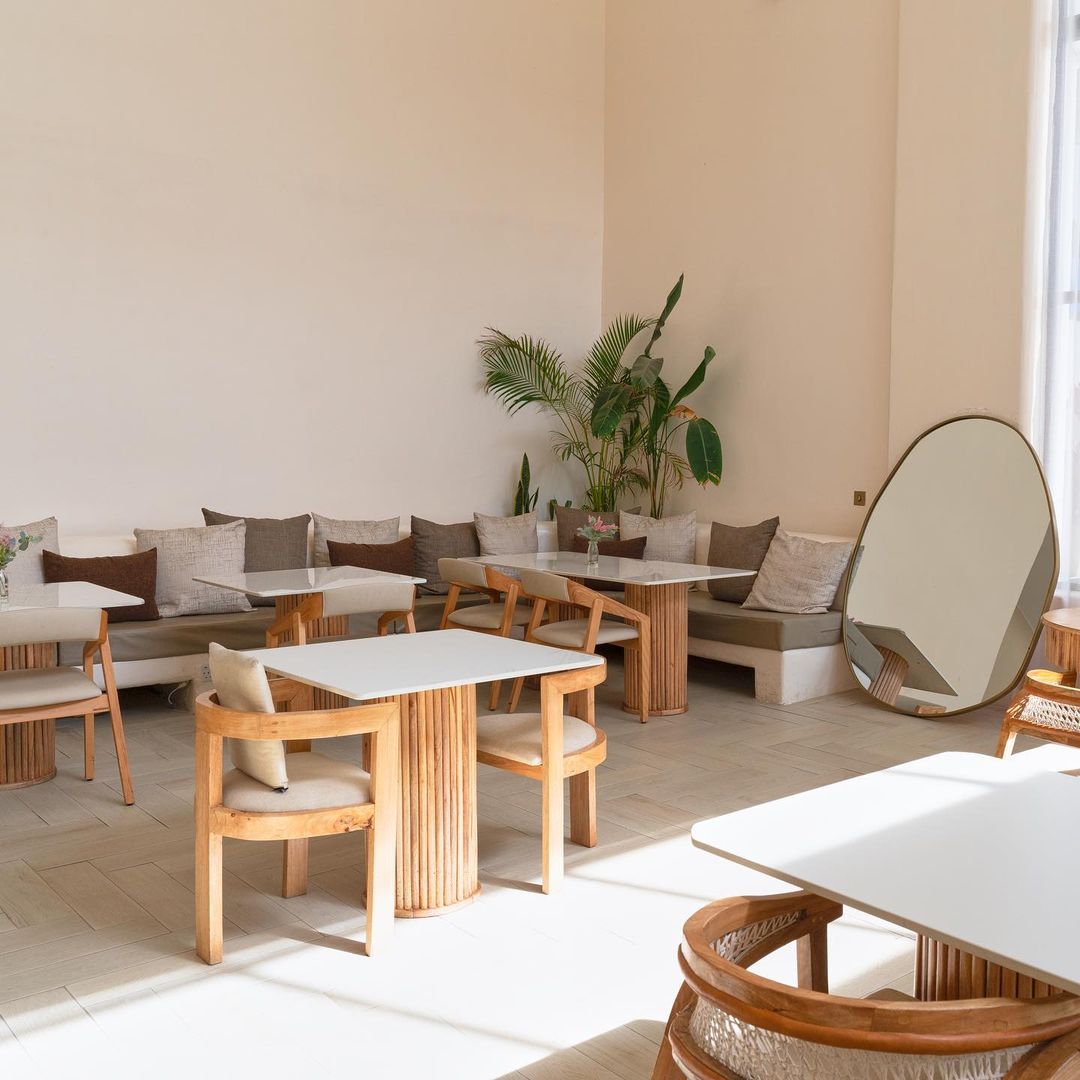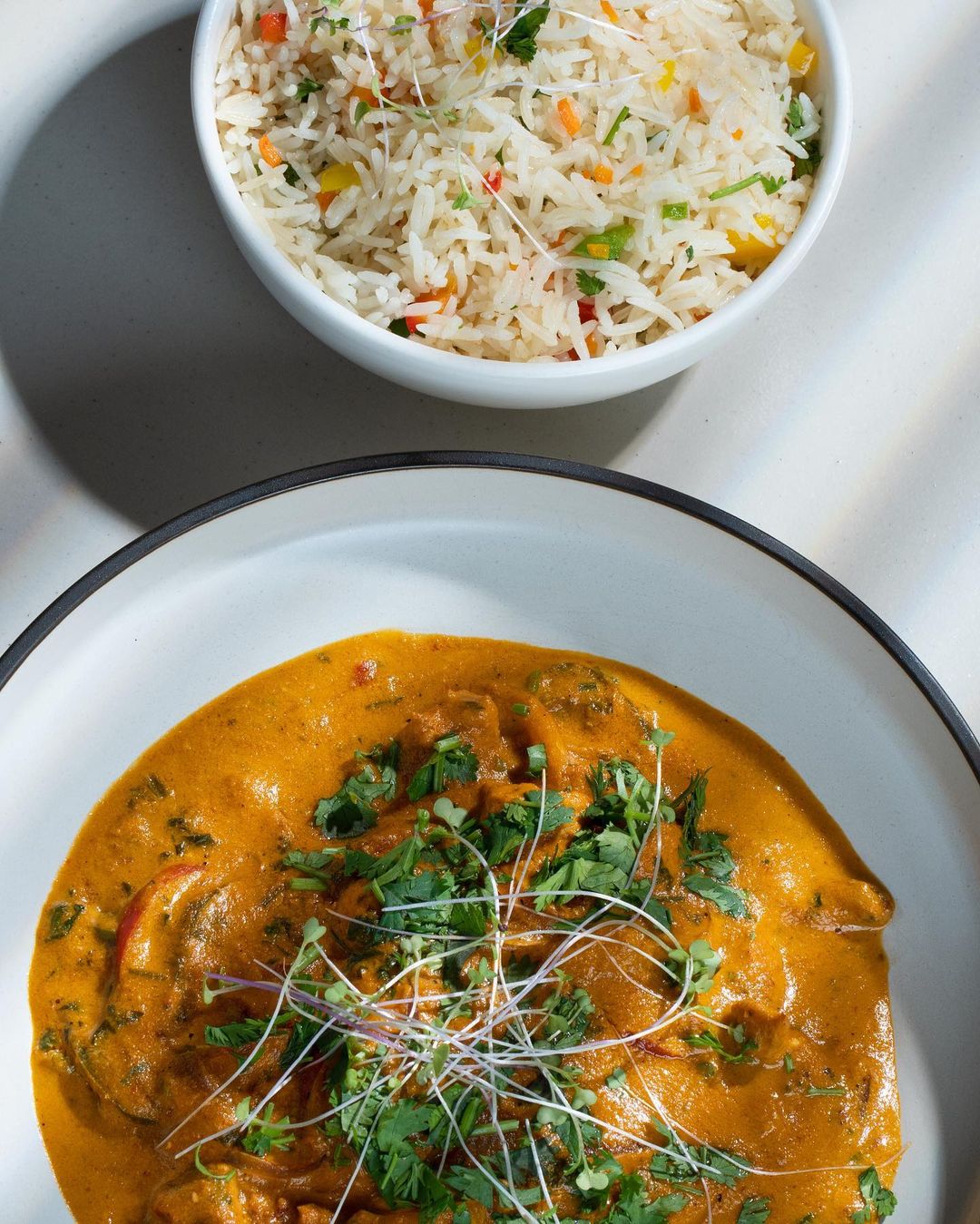 5. Mode Cafe
Welcome to Mode Cafe, a Nairobi-based culinary gem that caters to a multitude of occasions. Whether you seek a family-friendly outing, an intimate and romantic rendezvous, or simply a quick and satisfying snack, Mode Cafe is your perfect destination. The cafe boasts a minimalist aesthetic that exudes a calming ambiance. Its thoughtfully curated menu offers something to delight every palate. Be sure to indulge in the must-try breakfast pancakes and savor the exquisite fish tacos. For those with a penchant for the classics, the chicken burger and crispy fries provide a more traditional option. Regardless of your choice, you can trust that each dish is freshly prepared to perfection, creating a dining experience that is second to none. The service at Mode Cafe is nothing short of exemplary. The staff, renowned for their friendliness and attentiveness, go the extra mile to ensure your visit is not only memorable but truly exceptional. First-time customers are greeted with a delightful surprise – complimentary fresh fruit. Additionally, the cafe offers a conducive environment for those who wish to work remotely, complete with reliable Wi-Fi, and their well-maintained washroom facilities add to the overall convenience. Mode Cafe's beverage offerings are equally noteworthy. From their house coffee to the refreshing kiwi lemonade, each drink is crafted to satisfy your palate. Notably, the cafe also serves delectable Thai cuisine, adding an exciting twist to their culinary repertoire. With an array of mocktails, including the Ombre passion fruit and Peach delight, Mode Cafe ensures that your thirst is just as expertly quenched as your appetite. A visit to Mode Cafe promises a delightful experience, replete with delectable fare, invigorating beverages, and an inviting atmosphere. We wholeheartedly recommend this restaurant for your next outing, as it consistently delivers an exceptional dining experience.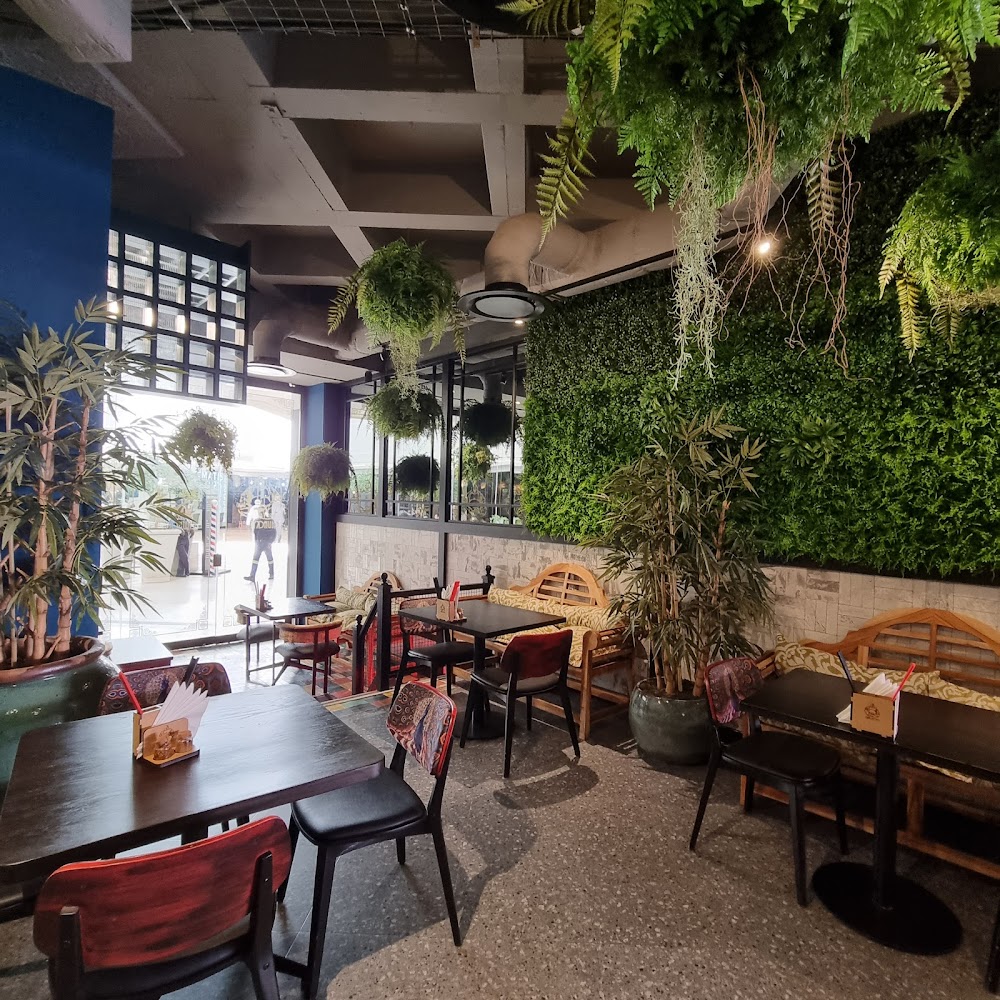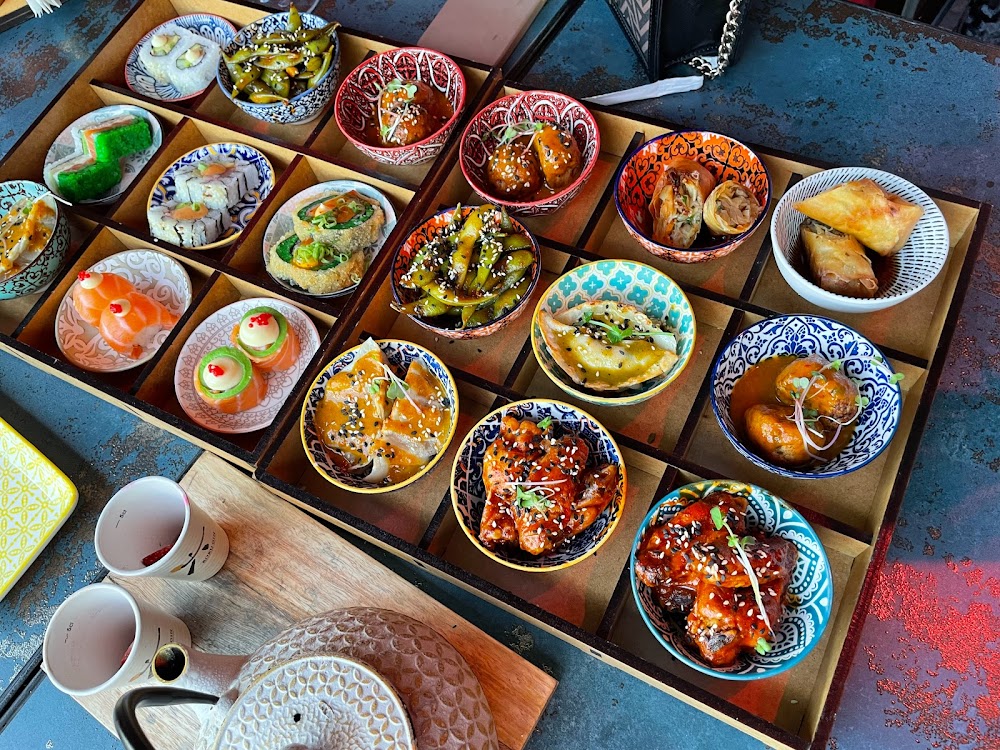 6. Chunky Chau
Discover Chunky Chau, an exceptional dining establishment in the vibrant city of Johannesburg. This restaurant redefines the culinary experience by seamlessly blending the flavors of Asian cuisine with a trendy and hip atmosphere, creating a one-of-a-kind dining adventure. Nestled within Chunky Chau is an atmosphere that exudes serenity, making it the ideal destination for a romantic date night or a laid-back get-together with friends. As you explore the menu, you'll find a delectable array of dishes, from the sumptuous fried rice and tantalizing sushi to the irresistible money bags, savory beef fried rice, and mouthwatering burgers. For those who relish variety, Chunky Chau offers delightful sharing plates that let you savor a bit of everything. Their sushi, fresh and creatively presented, adds a unique twist to this Asian delicacy. And when it comes to fried rice, you're in for a treat, as it's heralded as the best you've ever tasted. Even the pork ribs, which may not claim the top spot, are included in the sharing plate for those who appreciate a diverse palate. Service at Chunky Chau is nothing short of top-notch. The hosts, waitstaff, and bartenders are not only friendly but also impeccably professional, ensuring your dining experience is memorable. The restaurant's decor complements the overall experience, boasting soothing lighting and a vibrant atmosphere. In addition to this fusion of flavors, Chunky Chau also presents delectable Thai cuisine. This additional layer of culinary delight enhances the menu's diversity, appealing to a wide range of tastes. For a dining adventure like no other, Chunky Chau is a must-visit. We highly recommend booking ahead to secure your spot, as this gem is known to fill up quickly. With generous portions, delectable food, and a perfect atmosphere for an evening out with friends or a romantic date night, Chunky Chau offers a truly unique experience you won't want to miss.
Conclusion
In conclusion, these 6 Thai restaurants is your gateway to a world of unparalleled Thai culinary excellence. From the enchanting flavors of Thailand's diverse regional cuisine to the inviting ambiance and impeccable service, these carefully curated dining destinations are a testament to the rich tapestry of Thai gastronomy. Whether you're a dedicated food enthusiast or simply looking for a memorable dining experience, these restaurants beckon you to savor the essence of Thailand right at your table. With each establishment offering its own unique twist on Thai cuisine, you're bound to find a delightful culinary journey that will leave an indelible mark on your taste buds and heart. Embark on this delectable adventure and let the magic of Thai cuisine transport you to a world of culinary enchantment.
Get ready to Thai the knot with your taste buds at these Thai restaurants – they'll surely spice up your culinary love story.
ALSO READ: