Prepare to tantalize your taste buds and elevate your mid-morning dining experience with our curated list of the top 8 brunch spots in Abuja.
Indulge in the culinary delights of Abuja's vibrant brunch scene as we unveil a tantalizing list of eight handpicked establishments that promise to elevate your mid-morning dining experience. From chic cafes exuding cozy charm to elegant eateries offering a fusion of flavors, this compilation serves as your guide to savoring the city's finest brunch offerings. Whether you're seeking traditional Nigerian twists or international inspirations, these delectable brunch spots are set to satisfy your cravings and awaken your taste buds in the heart of Nigeria's capital.
8 Brunch spots in Abuja
Join us as we explore these eight delectable brunch spots, where delectable dishes, inviting atmospheres, and warm hospitality come together to create moments of pure gastronomic delight
1. The Charcoal Grill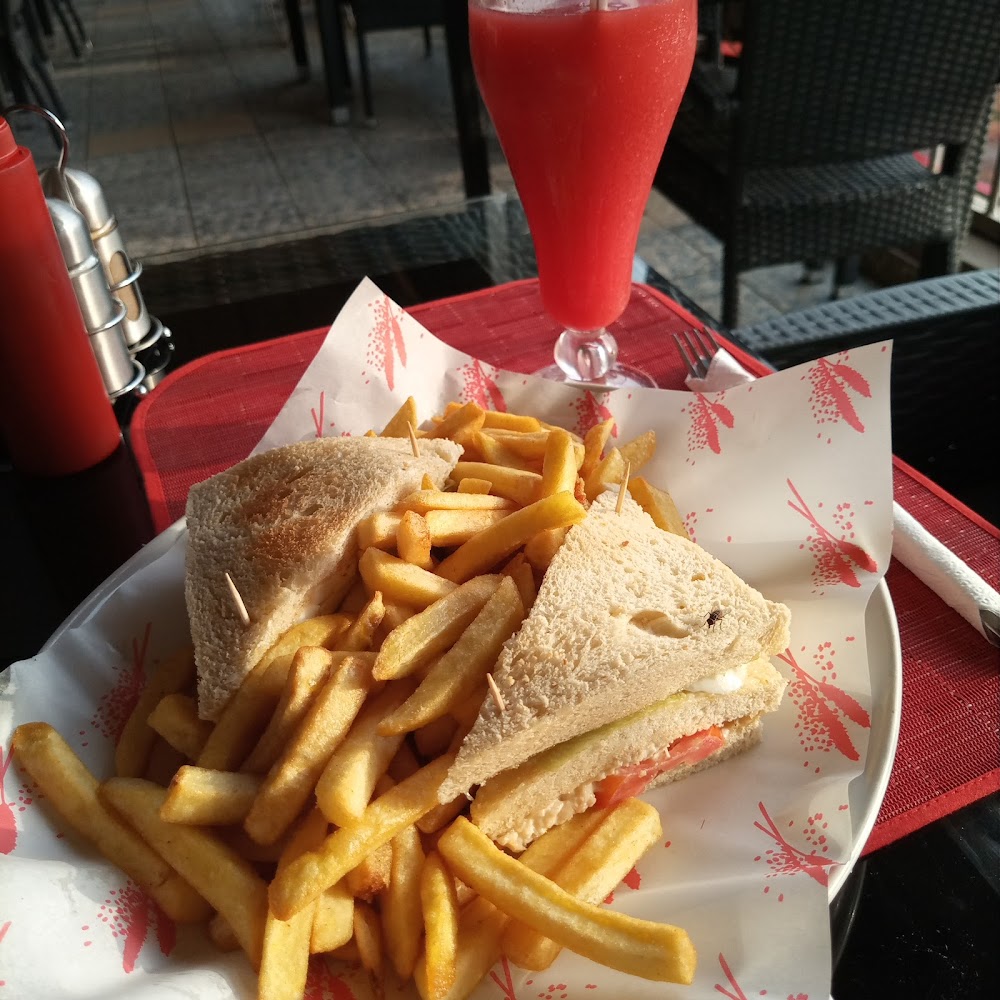 The Charcoal Grill is an amazing restaurant located in Abuja that offers a unique dining experience. From the beautiful outdoor setting, filled with lush greenery and leaves, to the cozy indoors with warm and inviting décor, customers will feel right at home. The menu offers a variety of delicious breakfast and brunch options, with most people raving about the Pancakes & Waffles. The Charcoal Grill is the perfect spot for an intimate date night, a family gathering, or simply for a great meal. The prices are affordable, and the portions are generous. The rooftop lounge is also a great spot to relax and enjoy the cool breeze with good music and good vibes. If you're looking for a great dining experience in Abuja, The Charcoal Grill is definitely worth the hype, and you won't be disappointed.
2. The Gatsby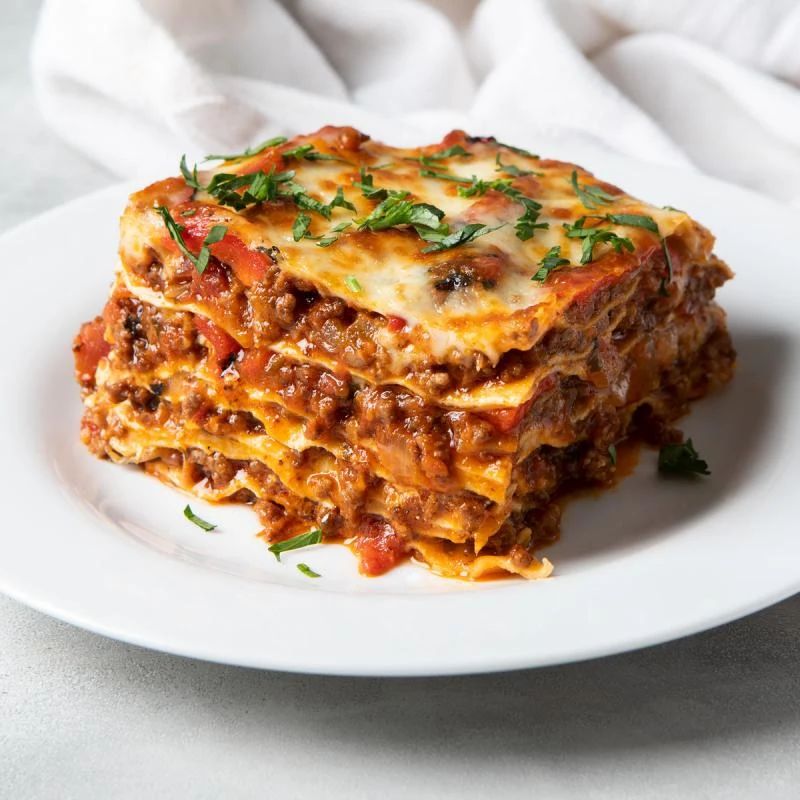 The Gatsby is a private fine dining establishment located in the heart of Abuja. Inspired by the American prohibition era, and F. Scott Fitzgerald's popular book, The Great Gatsby, the restaurant serves premium gourmet dishes to Abuja's most discerning food connoisseurs. Brunch is served every Sunday, from 11 am to 2 pm. Come along with friends and family and enjoy warm pancakes, crepes, and waffles. The mimisos and Juices never stop flowing too. All for an amazing price. Low priced 3 course brunch and lunch
Enjoy an affordable 3-course lunch menu, with an endless serving of cold or hot beverages.
3. Kampe Restaurant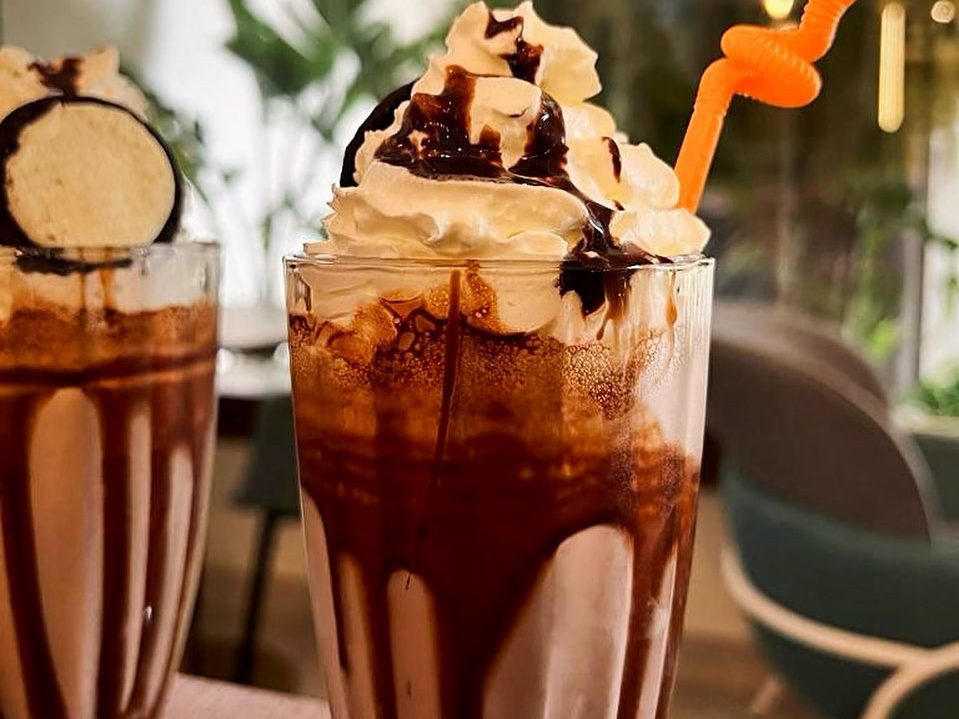 As you step inside "KAMPE RESTAURANT, "you'll be greeted by a tastefully designed interior featuring contemporary decor with a touch of elegance. The cozy lighting and comfortable seating arrangements make it an ideal place for workspaces, intimate dinners, family gatherings, or even business meetings. The culinary team crafts a menu that showcases a fusion of flavours from around the world. Whether you crave traditional favourites or desire to embark on a contemporary adventure, the diverse menu caters to all palates. From succulent steaks and fresh seafood to delectable vegetarian and vegan options, each dish is prepared with the finest ingredients sourced locally and internationally. For those looking to celebrate a special occasion or host a private event, we offer exclusive dining spaces that can accommodate both intimate gatherings and larger parties. Whether you're seeking a romantic dinner, a business lunch, or a delightful brunch with friends, "Kampe Restaurant" promises an exceptional dining experience that will tantalize your taste buds and leave you craving for more.
4. Bijou Cafe, Restaurant & Spa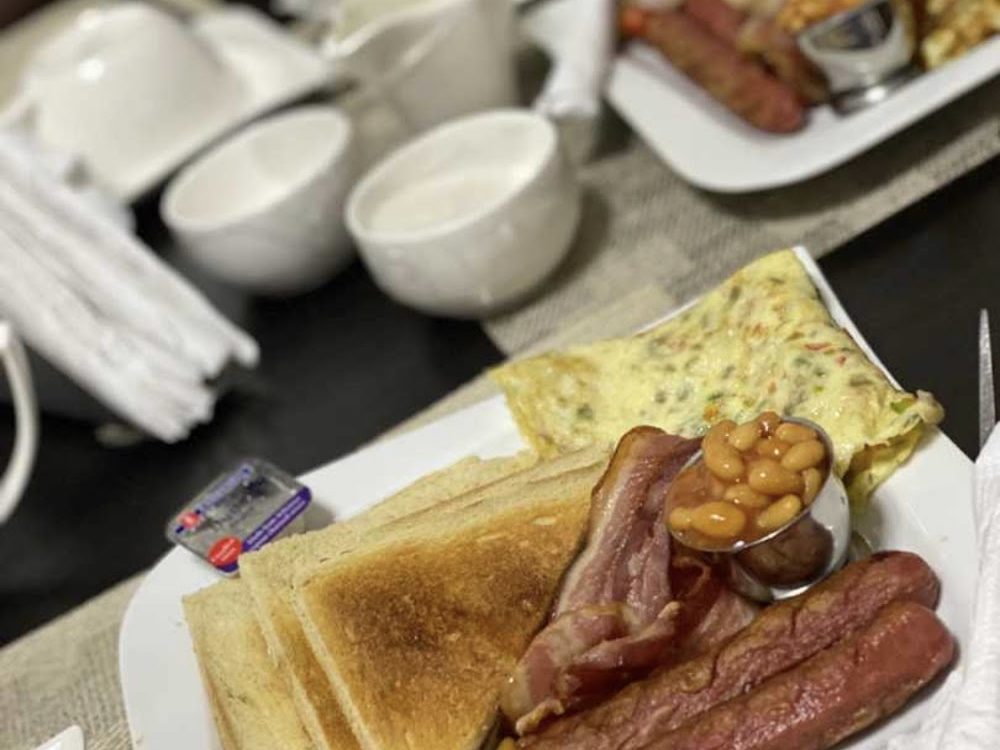 Abuja's newest and most exciting dining destination! This contemporary and stylish restaurant is sure to make your time in Abuja unforgettable. The menu at Bijou offers an exciting and eclectic mix of dishes, from classic favorites to unique and exotic creations. Whether you are looking for a brunch, romantic dinner, a family outing, or a fun night out with friends, Bijou Cafe has something for everyone.
The outdoor cafe is an ideal spot for relaxing and enjoying the pleasant greenery while sipping on one of our many delicious cocktails or mocktails. Inside, the restaurant is a perfect setting for a formal business lunch or a romantic date. Plus, don't forget to take advantage of the spa and game room upstairs, where you can relax and enjoy some quality time with your significant other or friends.
5. Vanilla Restaurant and Lounge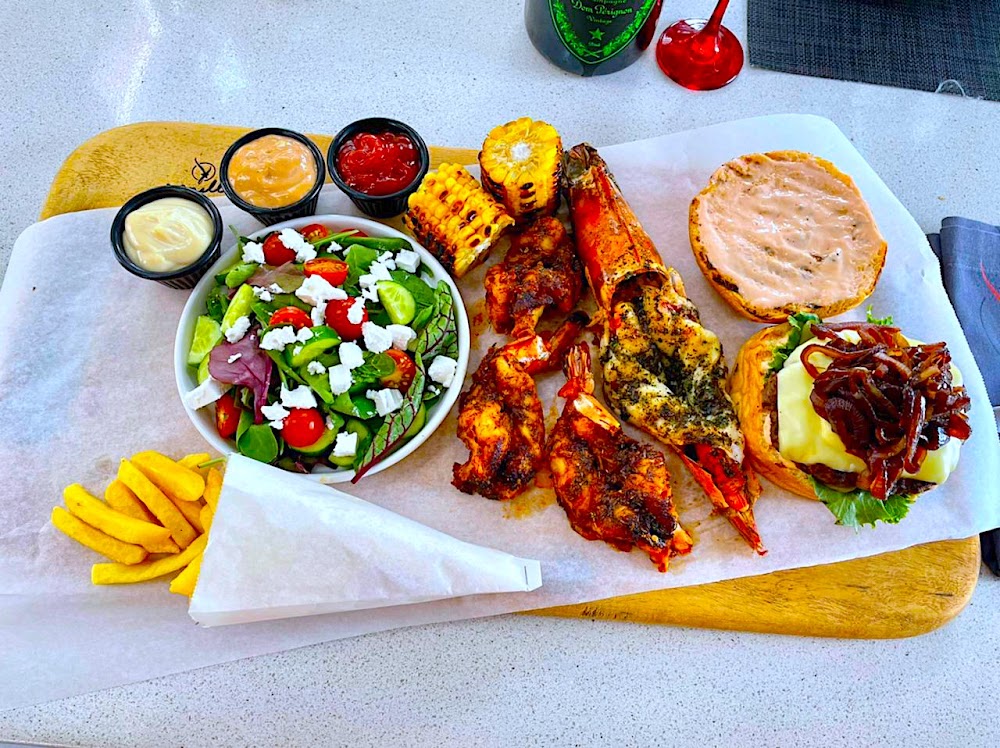 With a standard sitting capacity of 40 people and an extended capacity of 100, our restaurant is open from 10 am till late Mondays – Sunday. There is enough space to host functions such as birthdays, brunch, company dinners, or any get-together. The restaurant has an open-plan layout so the possibilities for seating and decor designs are endless. For those looking to unwind, the lounge at Vanilla Restaurant & Lounge is a great option.
The cozy atmosphere, complete with music and a selection of drinks, is perfect for relaxing with friends or enjoying a romantic evening. Whether you're looking for a night out on the town or a special occasion dinner, Vanilla Restaurant & Lounge is the perfect place to go. With its inviting atmosphere, delicious food, and friendly service, it's sure to be an unforgettable experience.
6. Café de Vie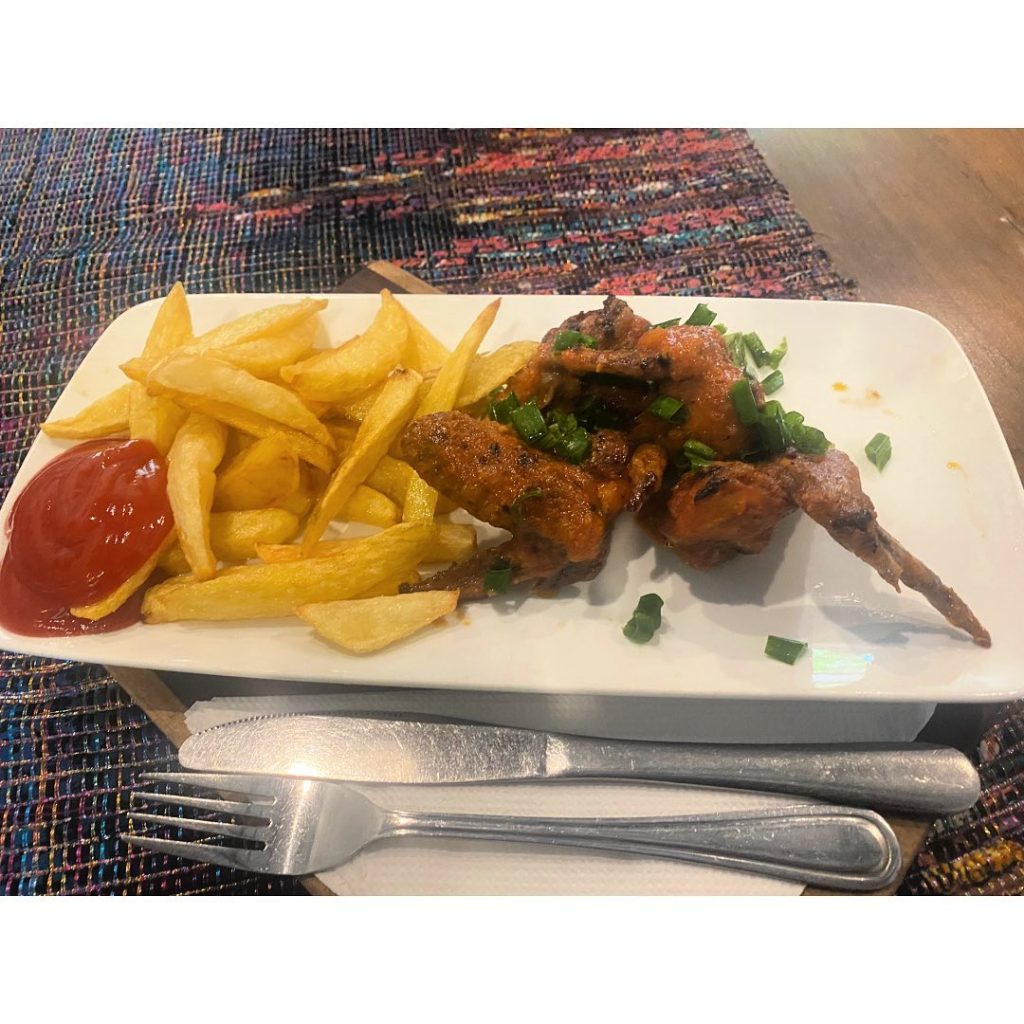 Nestled within a picturesque neighborhood lies an enchanting café that exudes both beauty and charm. The surrounding area boasts pristine cleanliness and breathtaking views, while the café itself, albeit petite, radiates an irresistible coziness. While the limited space might be a drawback, it amplifies the snug ambiance. The menu holds its own with a variety of options, making it an excellent choice for enjoying drinks or indulging in a delightful brunch experience, though it might not be the ideal locale for hearty feasting.
7. Brunch Club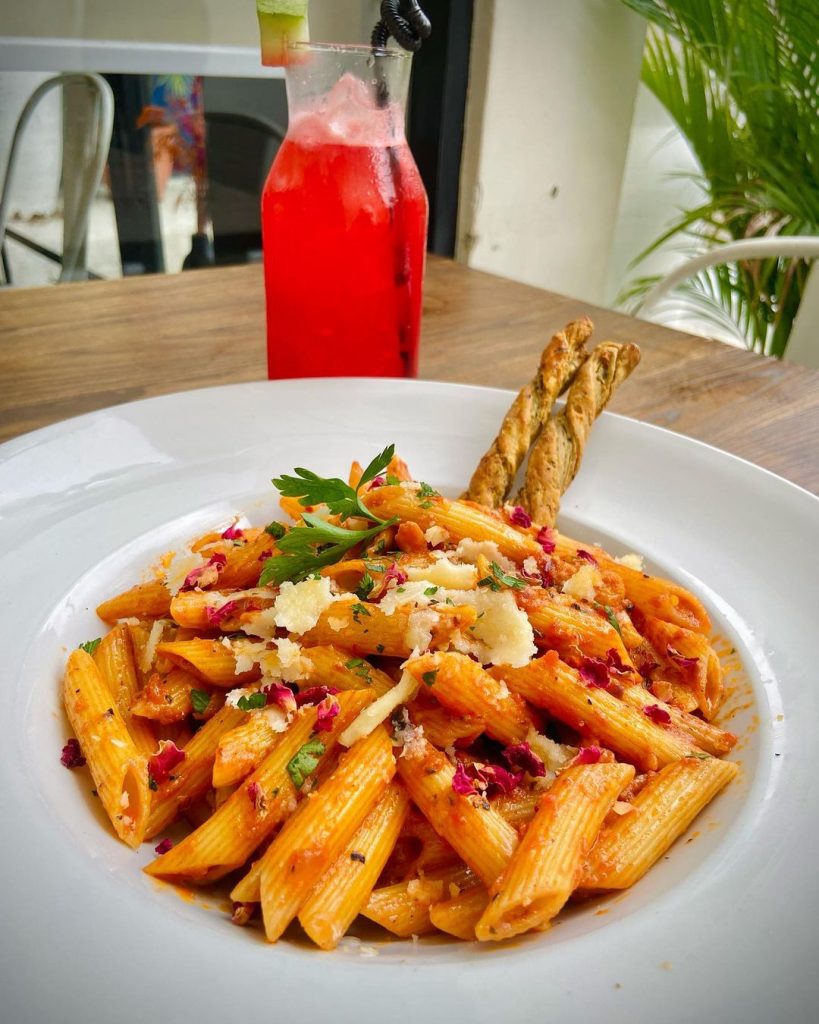 Tucked away within the heart of Abuja is "The Brunch Club," a charming and intimate café that specializes in serving delectable all-day brunch options. Conveniently situated at No 45 Gana Street, Maitama Abuja, this quaint establishment invites you to enjoy its inviting ambiance. Operating from 9 am to 10 am from Mondays to Saturdays and from 10 am to 9 pm on Sundays, it provides ample opportunities to relish its culinary offerings at various times throughout the week. Positioned as a dedicated brunch haven, this café presents a menu that impressively spans across a diverse spectrum.
From locally inspired Nigerian dishes to global culinary delights and even an assortment of delectable pastries and desserts, their offerings leave no craving unattended. Complementing this gastronomic array is a well-rounded selection of beverages that beautifully complements the food choices. What's equally pleasing is the affordability factor – each item on the menu is priced reasonably, considering the satisfying portions they come in.
On the whole, the brunch club offers a pleasing experience. Their space is adorned with elegance, creating a serene ambiance that complements their delectable cuisine.
8. VII Bistro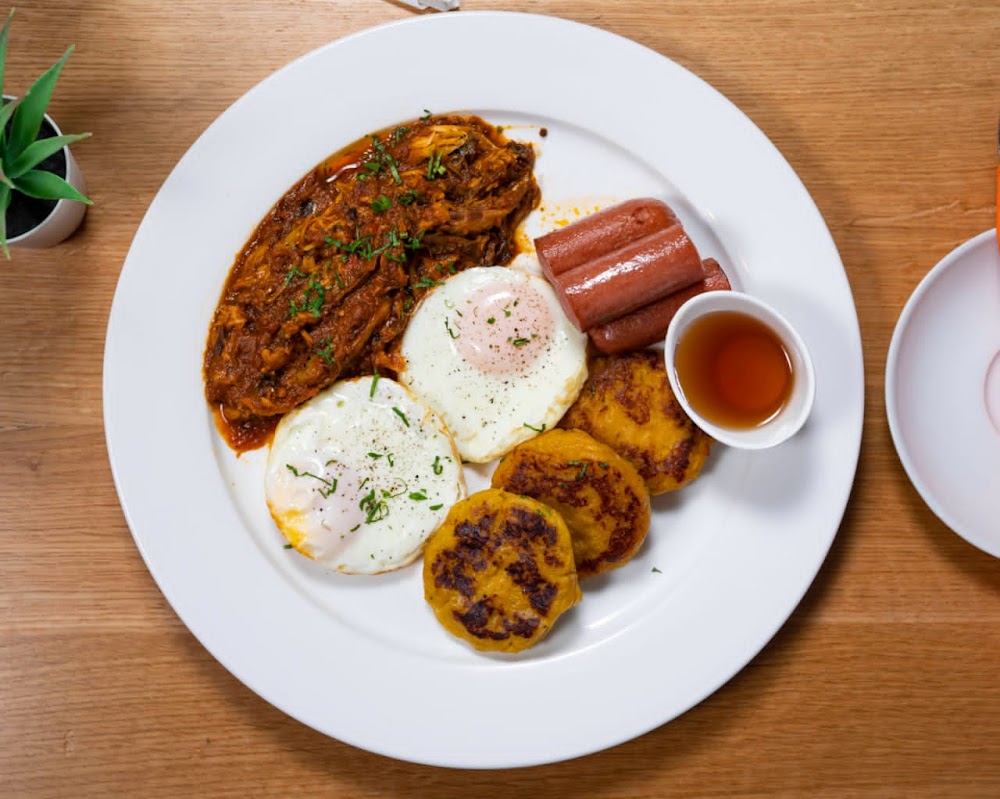 To enjoy extraordinary meals with an exquisite experience from the finest chefs, the VII Bistro restaurant and bar is where you should be.
The ambience is spacious and positively clean furnished with cozy and luxurious seats. VII Bistro mines the middle ground between food and emotion, between aesthetically pleasing presentation and flat-out deliciousness.
From classic American breakfasts to savory seafood pastas to delicious plantains hash, there's something for everyone. The portions are generous, and the flavors are spot on. Overall, VII Bistro is a great place to enjoy a meal with friends and family. With delicious food, warm hospitality, and a cozy atmosphere, VII Bistro is the perfect spot for brunch or a night out.
ALSO READ: https://dinesurf.com/brunch-spots-in-lagos/
In the vibrant tapestry of Abuja's culinary landscape, these eight delectable brunch spots stand out as true gems, each offering a unique and unforgettable experience. Whether you're seeking the comforting embrace of a cozy cafe, the elegance of an upscale eatery, or the fusion of international flavors, Abuja's brunch scene has it all. From the tantalizing aromas that greet you to the delectable bites that satisfy your palate, these establishments have mastered the art of crafting the perfect mid-morning indulgence. So, whether you're a local looking for a new favorite spot or a visitor eager to explore the city's culinary delights, be sure to embark on this flavorful journey through Abuja's brunch offerings.
OTHER POSTS YOU MAY LIKE