In this guide, we've scoured the vibrant streets of Lagos to bring you a curated list of seven affordable eateries in Lagos that seamlessly blend affordability with mouthwatering offerings.
Lagos, a vibrant city that pulsates with energy and diversity, is not only a melting pot of cultures but also a treasure trove of culinary experiences waiting to be explored. For those seeking an exceptional dining adventure without breaking the bank, look no further. We've scoured the bustling streets and hidden corners to bring you a delectable lineup of seven affordable eateries that tantalize taste buds without emptying wallets. From mouthwatering local delights to international inspirations, these culinary havens prove that exquisite flavors need not come at a premium. Join us as we embark on a savory journey through Lagos, indulging in the city's best budget-friendly dining destinations that leave both your appetite and your wallet thoroughly satisfied.
7 Affordable Eateries in Lagos
1. Papiee's Meatro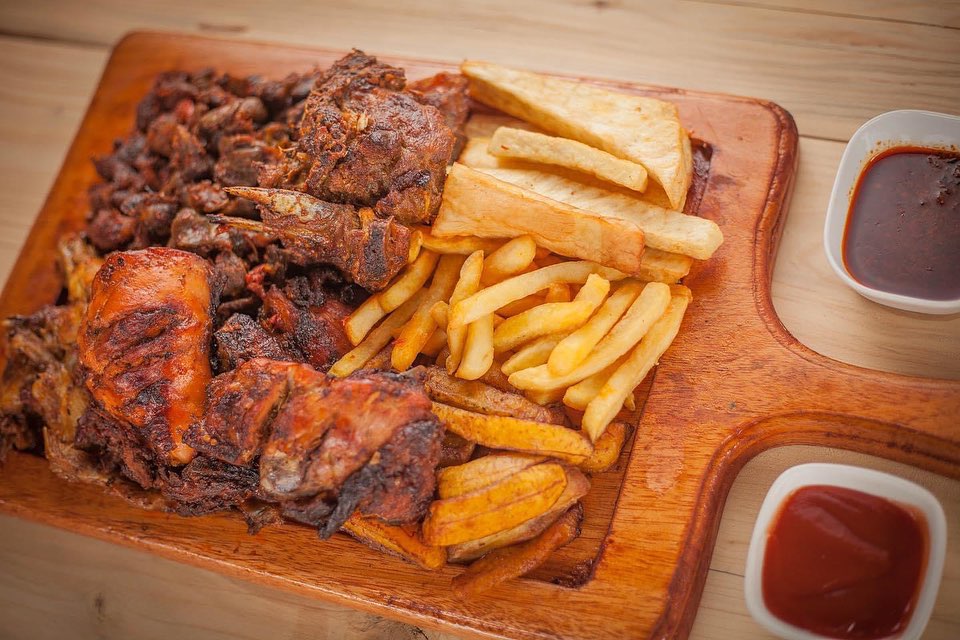 Papiee's Meatro is the perfect spot for those looking for a delicious, affordable meal in Lagos. With its inviting atmosphere and friendly staff, guests feel right at home. The menu has something for everyone, ranging from hearty proteins to tasty sides and snacks. The restaurant is known for its variety of stir-fries, including the house specialty. Made with shrimp, sausage, and special spices, this dish is sure to please. The fries are also a favorite, as they come with a fresh dip made in-house. When it comes to drinks, Papiee's Meatro has an impressive selection of cocktails and mocktails. The bartenders create unique drinks that are sure to satisfy.
With its cozy atmosphere and affordable prices, Papiee's Meatro is the perfect spot for gatherings with friends and family. Whether it's a casual get-together or a special occasion, guests can be sure that the food and drinks will be top-notch. Plus, the staff is always happy to accommodate special requests. Papiee's Meatro is the perfect spot for a delicious and affordable meal in Lagos. Stop by and taste for yourself!
2. La Mango Restaurant and Lounge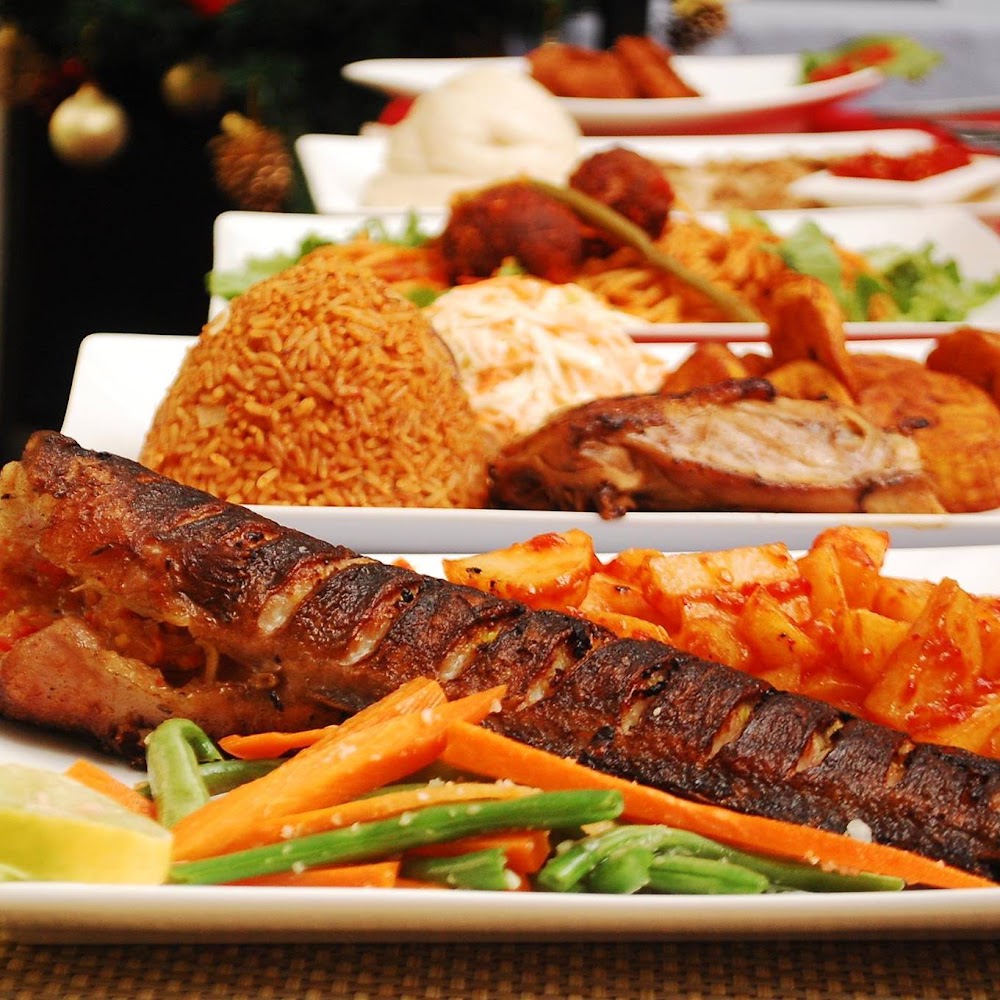 La Mango Restaurant and Lounge GRA in Ikeja, Lagos is the perfect place for friends and family to relax, hang out, and enjoy a delicious meal. Its serene atmosphere and friendly staff make it a comfortable, inviting experience for everyone.
The restaurant offers an averagely affordable menu featuring a wide selection of tasty dishes. The restaurant's exterior ambience is inviting, with potted palm trees, a swimming pool, and a welcoming lobby. The interior is neat and clean, with a comfortable atmosphere. The customer service is friendly and responsive, making for a pleasant experience. The food is delicious and fresh, and the menu features a wide range of options. Whether you're looking for a quick meal or a luxurious dinner, La Mango has something for everyone.
3. Wilson's Café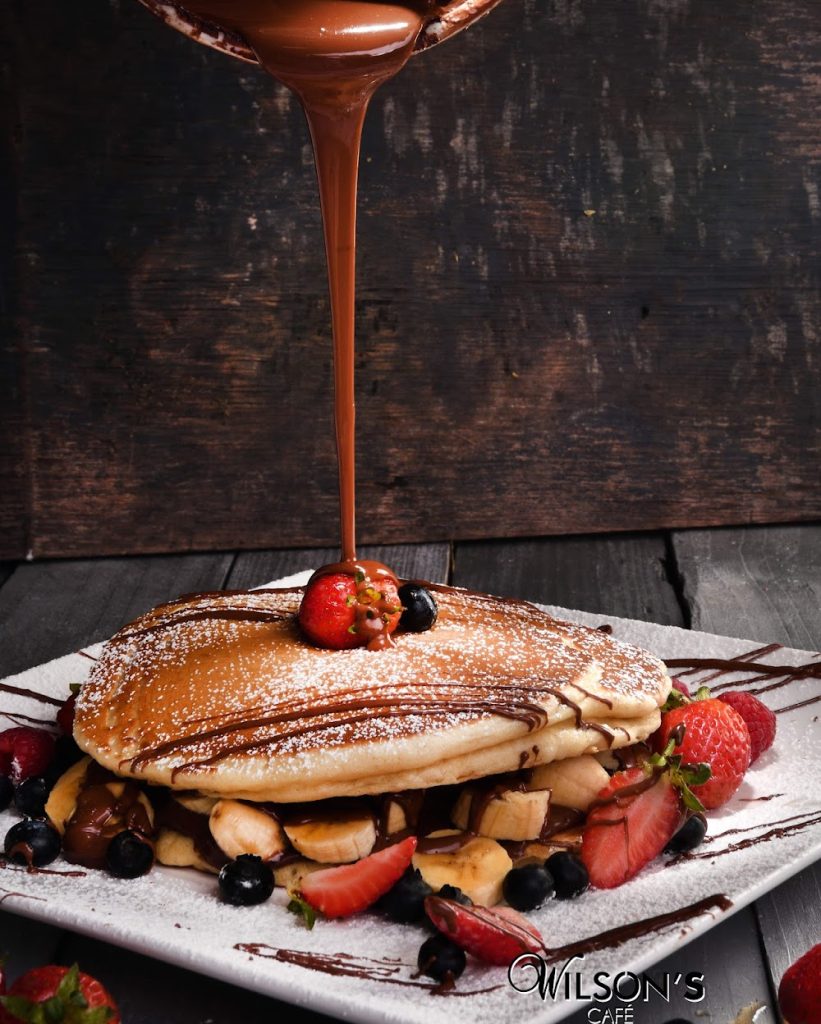 Wilson's Café Ikoyi is a restaurant located in the beautiful Ikoyi area of Lagos. It is a cosy, warm, and welcoming spot where guests can enjoy the best of Lagos hospitality. The interior of the café is renovated and modern, with beautiful furniture and a smoking and non-smoking area.
The perfect spot for a coffee meeting or break, and it is located conveniently close to Golden Gate Restaurant. The food at Wilson's Café is absolutely delicious, with meals made with the freshest ingredients and are very affordable and offer great value for money.
Overall, Wilson's Café is an amazing spot in the heart of Ikoyi that offers the best in customer experience. From the warm and friendly owners and staff to the great food and value for money, a must-try for anyone looking for a cosy and pleasant atmosphere.
4. The Grid Lagos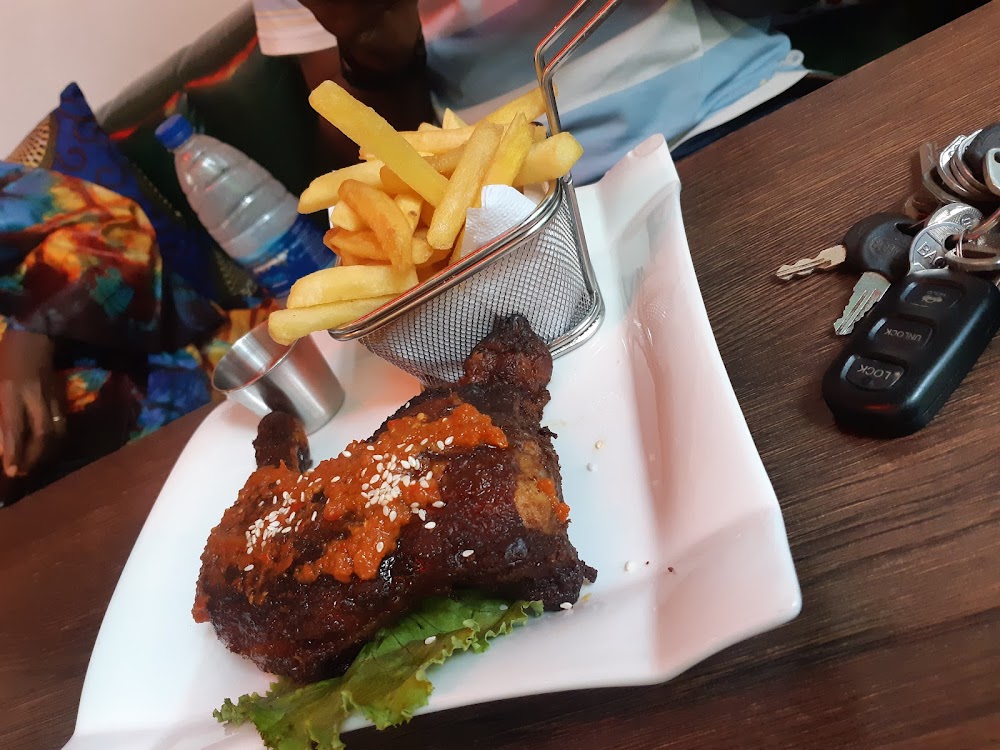 The Grid Lagos is a one-of-a-kind restaurant in Lagos, offering a unique atmosphere and delicious food. The restaurant has a stunning atmosphere with stunning lighting and artistic environment, making it the perfect spot for a night out. The staff are friendly and polite, and the food is always delicious. The menu offers a variety of options, from starters to mains, and from desserts to drinks. The prices are quite affordable, making it a great spot to visit with a group of friends. The signature cocktail is a must-try, and the stir-fry pasta is a great choice for a light meal.
The Buttered Fried Rice is also a great option and is sure to leave you full and satisfied. The dessert options are just as impressive, with the Oreo Madness being a favourite. The desserts are always beautifully presented and taste delicious. Overall, The Grid Lagos is a great place to visit for a night out. The atmosphere is stunning, the staff is friendly, and the food is delicious. Highly recommended!
5. Calabar Aroma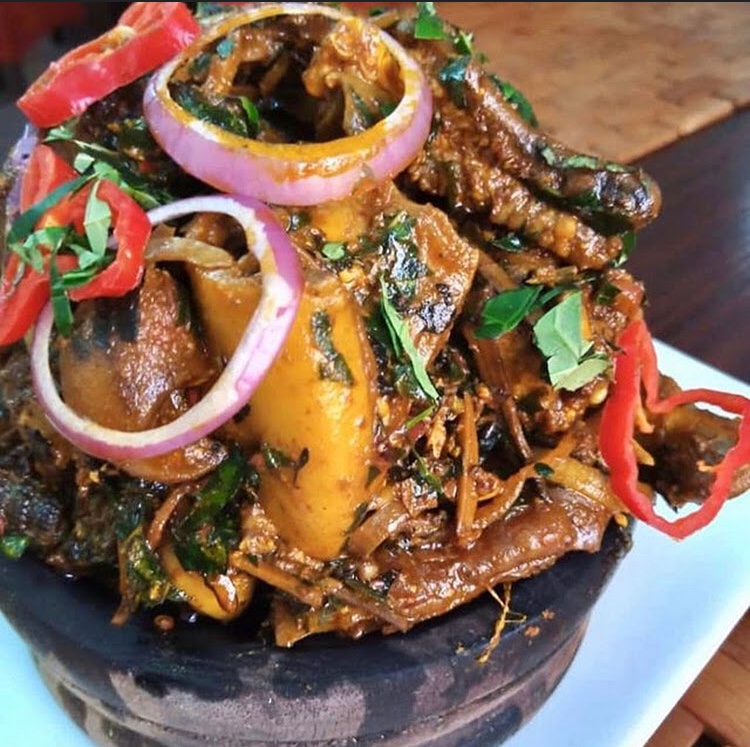 Calabar Aroma Lagos is a restaurant located in the heart of Lagos, where guests can enjoy a truly unique experience. With an inviting atmosphere, friendly staff, and home-style cooking, this restaurant is the perfect place to dine for any occasion.
The menu features a variety of traditional Nigerian dishes, such as Afang soup and seafood okra, made with fresh ingredients and served in generous portions. Guests can also enjoy a selection of classic dishes from around the world. All dishes are prepared with the utmost care and attention, and customers can expect their meals to be served quickly and correctly. The restaurant is clean and comfortable, with stylishly designed chairs and furnishings that create a cosy home-like atmosphere. Prices are also reasonable, making Calabar Aroma Lagos an affordable option for any budget. The staff at Calabar Aroma Lagos are known for their exceptional customer service, always going out of their way to ensure that guests feel welcome and comfortable.
6. Lacibo Restaurant and Lounge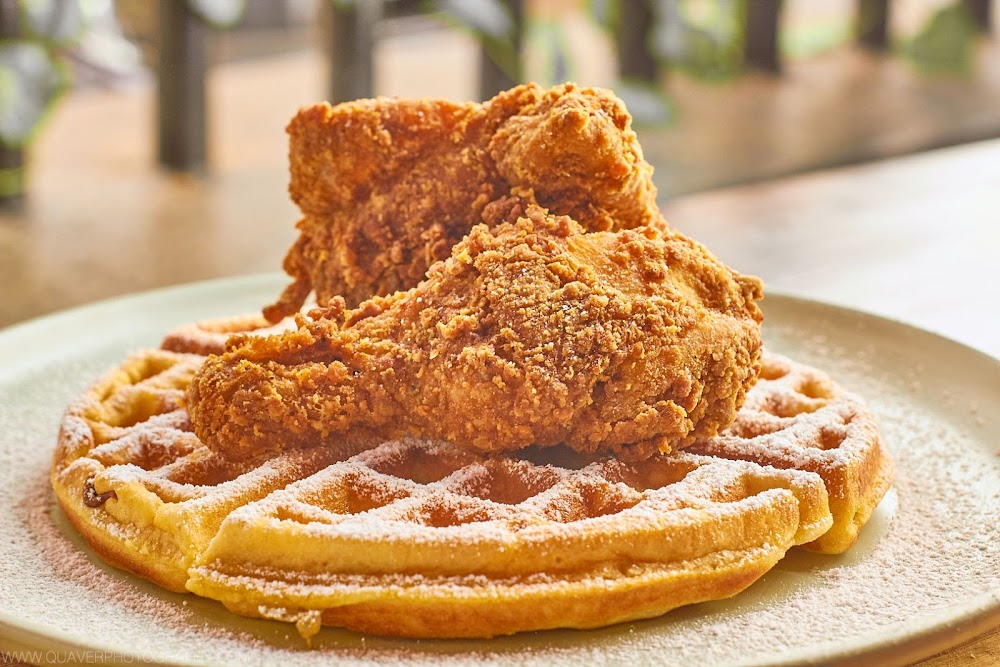 Lacibo Restaurant and Lounge is an unforgettable experience. Located in Surulere, this cozy and vibrant restaurant offers affordable and delicious food including impeccable service. From the moment you walk in, you will be welcomed by the friendly staff and enveloped in the inviting atmosphere.
The menu is filled with an array of flavours, from rich and savoury dishes to light and refreshing comfort foods. Whether you are looking for a quick lunch or a romantic evening meal, you will find something to satisfy your cravings. Try the Koks Spicy Seafood Pasta, a creamy dish filled with succulent seafood and perfectly seasoned with nutmeg. For something more traditional, the Nasty Burger with chips is a delicious classic. The ambiance of the restaurant is warm and inviting, with a green and gold theme that creates a serene atmosphere. Whether it's a casual dinner with friends or a romantic evening, you'll find the perfect atmosphere here. The music is low and the sound system is reliable, allowing guests to enjoy their conversations without interruption.
7. Zolene Restaurant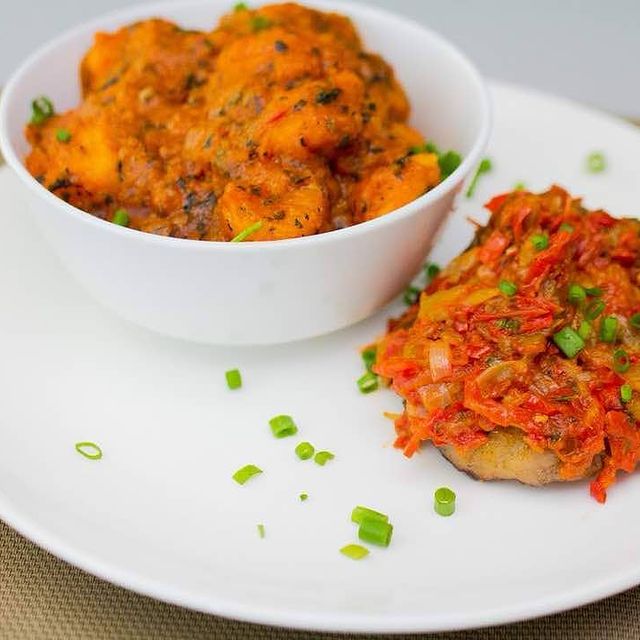 Zolene is a contemporary African and fusion restaurant focusing on the rich and diverse array of Nigerian/African cuisine with a western touch. At Zolene, there's something for everyone with the inspired menu and cooking techniques. The menu is authentic, and meals are made with care and imagination. Zolene is a place to celebrate the love of food and drink, where you can gather with friends and family for a dinner and enjoy the hospitality and passion of the staff. Zolene is situated in the serene and strategically located old Ikoyi in the metropolitan city of Lagos and features a relaxed, contemporary African interior.
In a city known for its vibrant culture and diverse culinary scene, these 7 affordable eateries in Lagos prove that you don't have to break the bank to savor mouthwatering delights. Whether you're a local looking for a quick bite or a visitor eager to explore the local cuisine, these wallet-friendly gems provide a delectable journey through Lagos's culinary landscape. So, next time you're craving an unforgettable meal without the hefty price tag, venture into these eateries, and let your taste buds revel in the delightful symphony of flavors that Lagos has to offer.
ALSO READ: https://dinesurf.com/lagos-mainland-10-restaurants-where10ksmorethanenough/
OTHER POSTS YOU MAY LIKE