Lagos, Nigeria's bustling metropolis, is renowned for its vibrant culture, diverse culinary landscape, and its insatiable appetite for flavor. Within this dynamic culinary milieu, where tastes and traditions blend, one restaurant shines as the ultimate haven for Jollof Rice enthusiasts and all food aficionados. COAH Lagos, nestled in the heart of Ikeja, is a beacon of culinary excellence, offering an unparalleled dining experience that's both a tribute to tradition and an exploration of taste. Join us as we embark on a gastronomic journey to unravel the essence of COAH Lagos, where every dish tells a story and every meal is a celebration of flavor. In the heart of Ikeja, COAH Lagos stands as a beacon of culinary excellence, an oasis for food enthusiasts, and the ultimate destination for those seeking a remarkable dining adventure. When it comes to Jollof Rice, or any culinary delight, COAH Lagos is where you'll find perfection in every bite and an experience that transcends the ordinary. Make a reservation, invite your loved ones, and experience the culinary masterpiece that is COAH Lagos. Your senses will thank you for the experience, and your memories will carry the imprint of a dining adventure like no other. It's more than a restaurant; it's a culinary haven.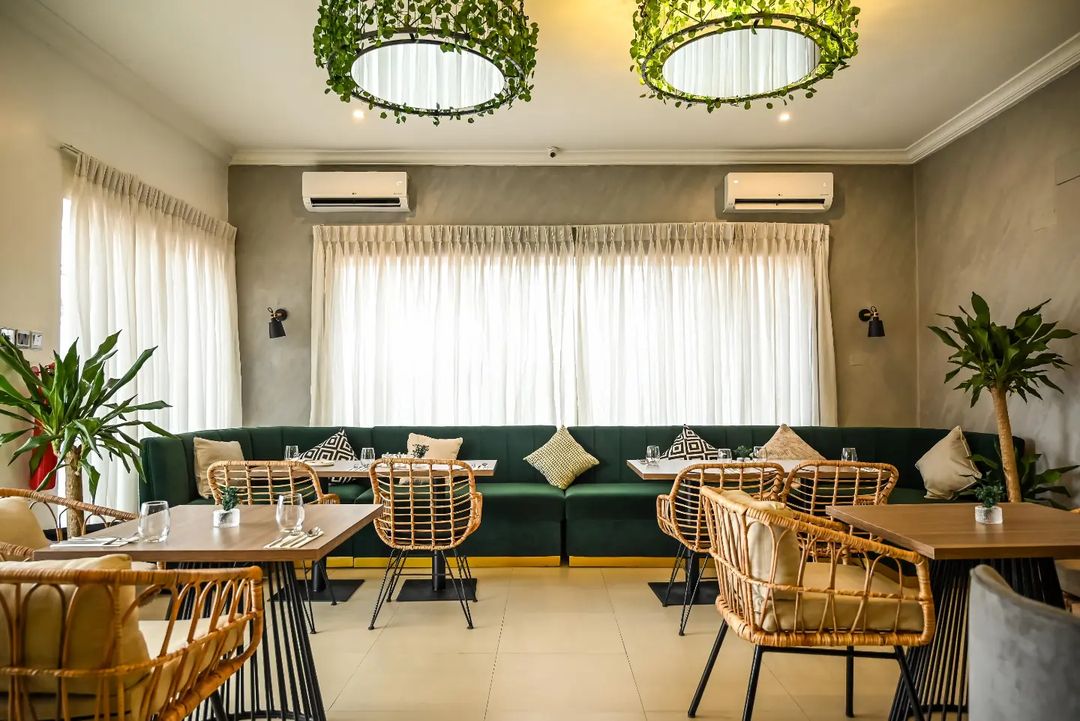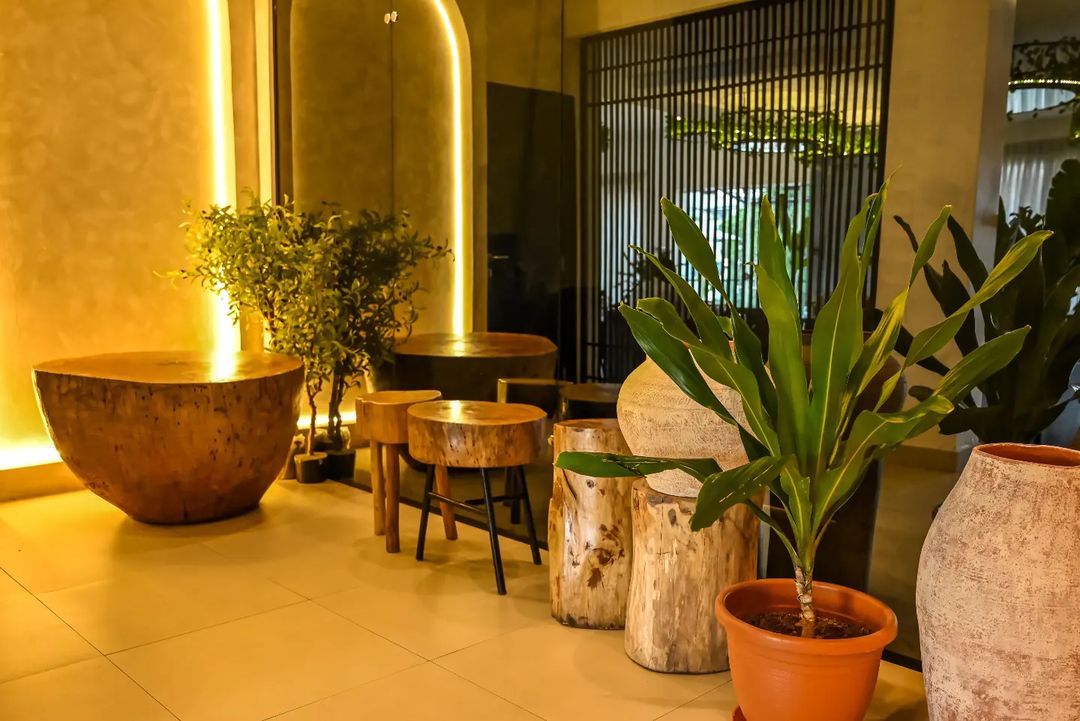 An Atmosphere That Invites You In
From the moment you step through the doors of COAH Lagos, you are transported into a world of serenity and warmth. The restaurant's ambiance is an artful blend of sophistication and comfort, designed to welcome you and elevate your dining experience. It's a place where the bustling energy of Lagos dissipates, replaced by an inviting tranquility that beckons you to relax and savor the moment. The decor is thoughtfully curated, a fusion of contemporary aesthetics and timeless charm. The warm and intimate lighting creates a sense of coziness, making it the ideal setting for an unhurried dining experience. The seating arrangement is thoughtfully designed, ensuring that each table enjoys a degree of privacy, allowing you to dine and converse without intrusion.  While the indoor dining area exudes a sense of comfort, the outdoor seating area offers a different perspective. Here, under the open skies or the blanket of stars, you can enjoy your meals in an al fresco setting, adding a touch of romance to your dining experience. It's a place where you can escape the confines of walls and relish the fresh air while indulging in culinary delights.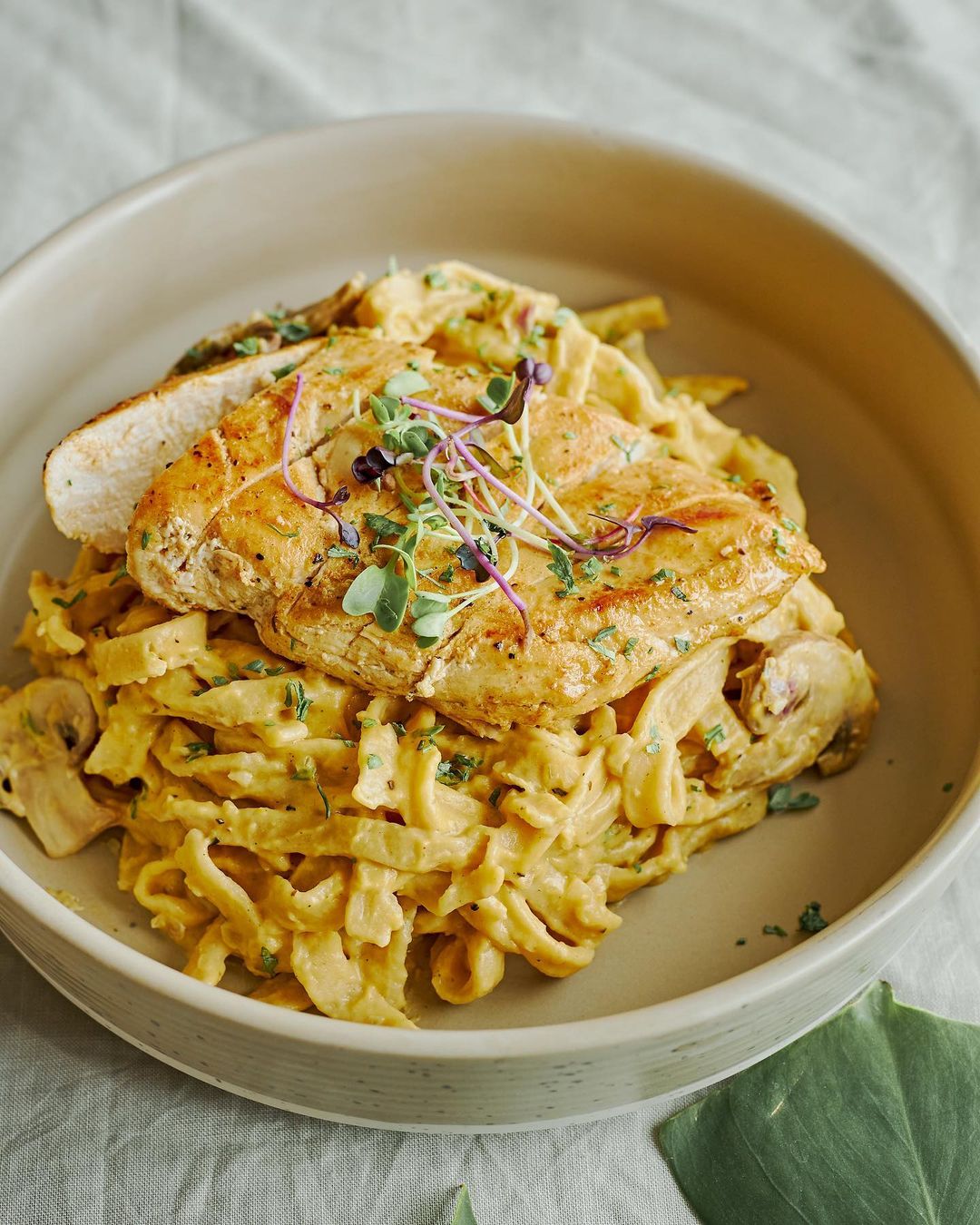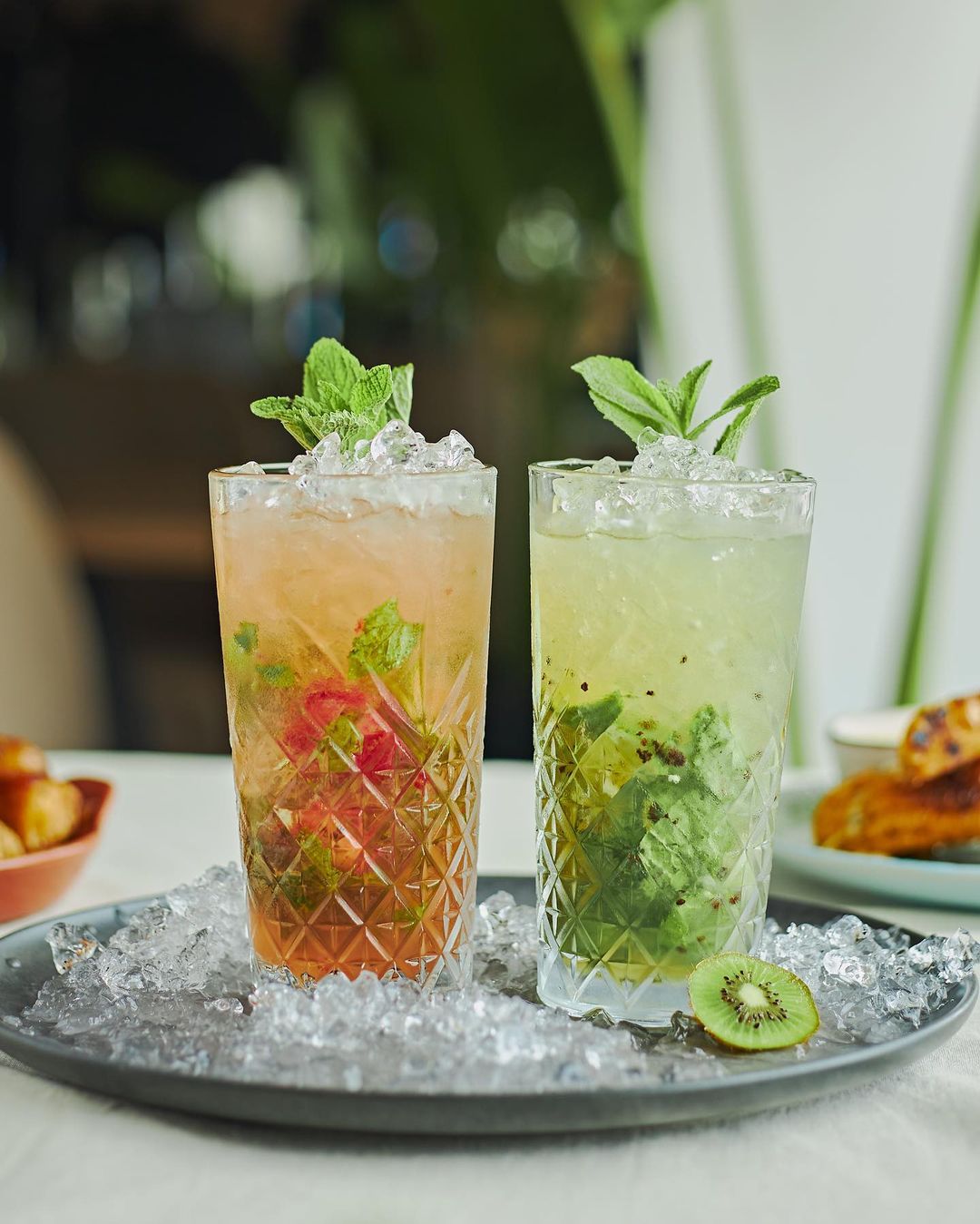 A Culinary Journey Beyond Compare
As impressive as the atmosphere is at COAH Lagos, it is the food that truly steals the show. The menu is an extensive offering of both food and drinks, catering to a diverse range of tastes. Each dish is a masterpiece, crafted with precision and a deep understanding of flavor profiles.  The linguine pasta is one of the restaurant's standout creations, receiving rave reviews from diners who appreciate the nuances of taste and texture. Each bite is an exploration of delightful flavors and a testament to the chef's dedication to using the finest ingredients and perfecting the art of pasta. Whether you're a seasoned pasta connoisseur or a newcomer to this culinary treasure, COAH Lagos' linguine pasta will undoubtedly leave an indelible mark on your palate. Of course, when you think of COAH Lagos, you can't help but think of Jollof Rice. This iconic West African dish is given the royal treatment at this restaurant. It's served hot and flavor-packed, prepared with meticulous attention to detail that brings out the rich and aromatic flavors that Jollof Rice is celebrated for. The rice is cooked to perfection, with each grain maintaining its distinctiveness while being infused with the savory essence of spices, tomatoes, and seasonings. It's a dish that has the power to satisfy both your soul and your taste buds, transcending the realm of mere sustenance to become a culinary masterpiece. To complement these culinary delights, COAH Lagos offers a curated selection of drinks. The beverage menu includes an array of options, from refreshing non-alcoholic choices to a well-stocked bar offering cocktails, wines, and spirits. The beverages are thoughtfully chosen to complement the flavors of the food, ensuring a harmonious dining experience that tantalizes both the palate and the senses.
Service That Exceeds Expectations
While the food and ambiance set the stage for an exceptional dining experience, it's the service at COAH Lagos that ensures each guest leaves with a smile. The staff is not just friendly; they are attentive to your every need. Whether you're seeking recommendations, have specific dietary preferences, or simply need assistance, the team at COAH Lagos goes above and beyond to ensure your visit is not just pleasant, but truly enjoyable. The staff is not only knowledgeable about the menu but also eager to share their expertise. They can guide you through the intricacies of the dishes, helping you make informed choices. If you have specific dietary preferences or restrictions, such as vegetarian, vegan, or allergies, rest assured that COAH Lagos can accommodate your needs without compromising on flavor or quality. It's a testament to the restaurant's commitment to ensuring that every guest has a memorable dining experience. Considering the popularity of this restaurant, it's wise to make a reservation if you plan to visit during the weekend. This ensures that you have a table waiting for you, allowing you to dive right into the culinary delights without delay. The weekends at COAH Lagos tend to be bustling with both locals and visitors seeking the ultimate Jollof Rice experience.
A Must-Visit Dining Destination
In conclusion, COAH Lagos is not just a restaurant; it's an experience. It's the ultimate Jollof Rice haven in Lagos, and a testament to what a dining establishment should be. It offers not only excellent food but also a lovely atmosphere, attentive service, and an invitation to savor every moment. COAH Lagos promises a culinary journey that you won't soon forget, and it's a destination that beckons you to return for more. Each dish is a testament to the chef's dedication to culinary excellence, and the ambiance is a testament to the restaurant's commitment to creating an environment that's as welcoming as it is sophisticated. Whether you're a local resident looking for a place to indulge your culinary cravings or a traveler passing through Lagos, COAH Lagos is a must-visit dining destination. It's not just a place to eat; it's a place to celebrate the art of food and the joy of dining. COAH Lagos invites you to embark on a culinary adventure, where each bite is a revelation, and each meal is an occasion to remember. It's a place where you can create lasting memories, celebrate special moments, and simply enjoy the pleasure of savoring exceptional food in an enchanting atmosphere.
COAH Lagos – Where Jollof Rice is the Crown Jewel and Every Meal is Fit for Royalty!
YOU MAY LIKE THIS