There are trendy cafes in Abuja that beckon with promises of delightful flavors, cozy ambiance, and moments of tranquility. Nestled amidst the captivating landscapes and vibrant culture of Abuja, a weekend getaway isn't truly complete without indulging in the city's thriving cafe culture. From the aromatic scent of freshly brewed coffee to the tantalizing display of artisanal pastries, Abuja's trendy cafes offer an escape from the hustle and bustle, providing a haven where relaxation and culinary delight converge.
Whether you're seeking a serene spot for quiet contemplation, a chic hangout to catch up with friends, or simply a place to unwind with a cup of liquid comfort, these nine trendy cafes beckon you to embrace the essence of leisure in the heart of Nigeria's capital. Join us as we embark on a flavorful journey through the city's coffee and culinary scene, exploring cafes that seamlessly blend ambiance, taste, and a dash of urban charm to create the perfect weekend retreat.
9 Trendy Cafes In Abuja
These cafes have stood out amongst the rest.
1. Café Chocolat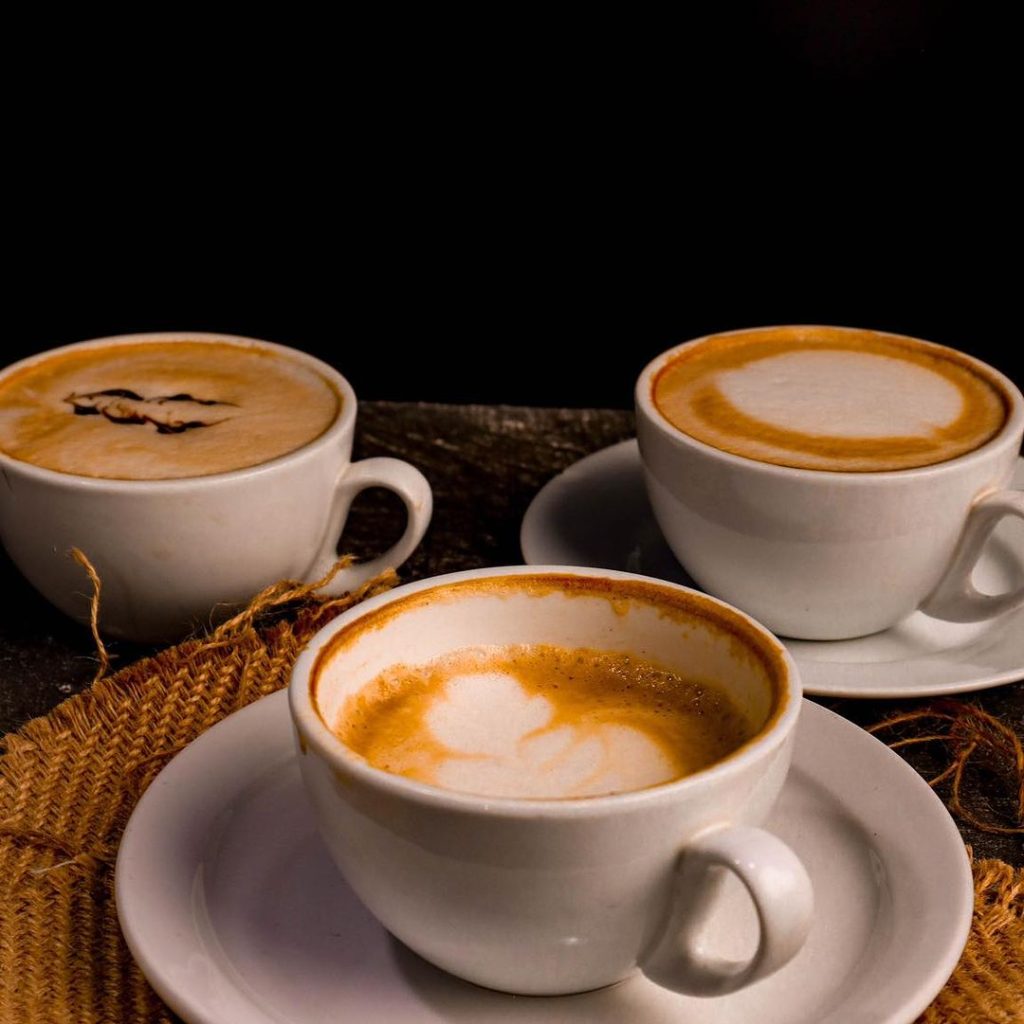 Nestled in the heart of Wuse 2, Abuja, you'll find Café Chocolat, a delightful haven for pastry enthusiasts. This charming café beckons with a delectable array of freshly baked goods, including irresistible glazed doughnuts, indulgent cupcakes, mouthwatering cookies, and scrumptious muffins. Step into a world of sweetness and savor the artisanal creations that make Café Chocolat a true haven for those with a penchant for fine treats. Adorned with delightful coffee-themed quotes and art pieces, every corner exudes a charming personality. The café effortlessly caters to a myriad of needs, whether it's a focused work session, dedicated study time, crucial business rendezvous, leisurely breakfast or brunch, or indulgent dessert moments. The presence of complimentary Wifi amplifies its allure as a versatile sanctuary. If you are looking for a spot to have breakfast on a Saturday morning, Café Chocolat is that place.
2. Crush Cafe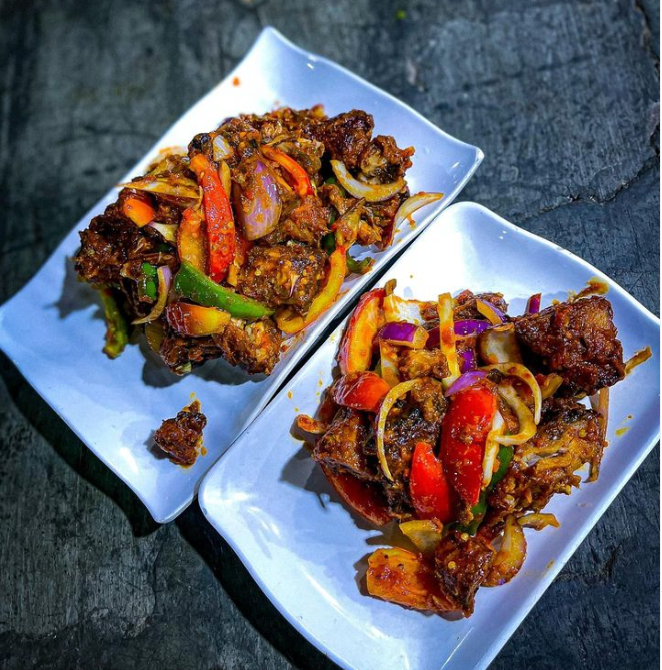 If you are looking for a restaurant that is perfect for any occasion, then look no further than Crush Cafe in Abuja.The menu offers an array of tasty options, from decadent appetizers to hearty mains. Prices are on the higher end, but the quality of the food is worth it. Whether you're looking for a romantic evening with that special someone, or a fun night out with friends, Crush Cafe is the perfect spot.
The selection of wines, beers, and cocktails is sure to please everyone. A great selection of desserts, such as homemade ice cream, cakes, and puddings, is also available. For those special occasions, Crush Cafe has a private room, perfect for hosting large parties and special events. The staff is always willing to go the extra mile to ensure that your event is a success. If you're looking for a great place to eat, Crush Cafe is the perfect spot. From its cozy atmosphere to its delicious food, it's sure to please everyone.
3. Vintage Cafe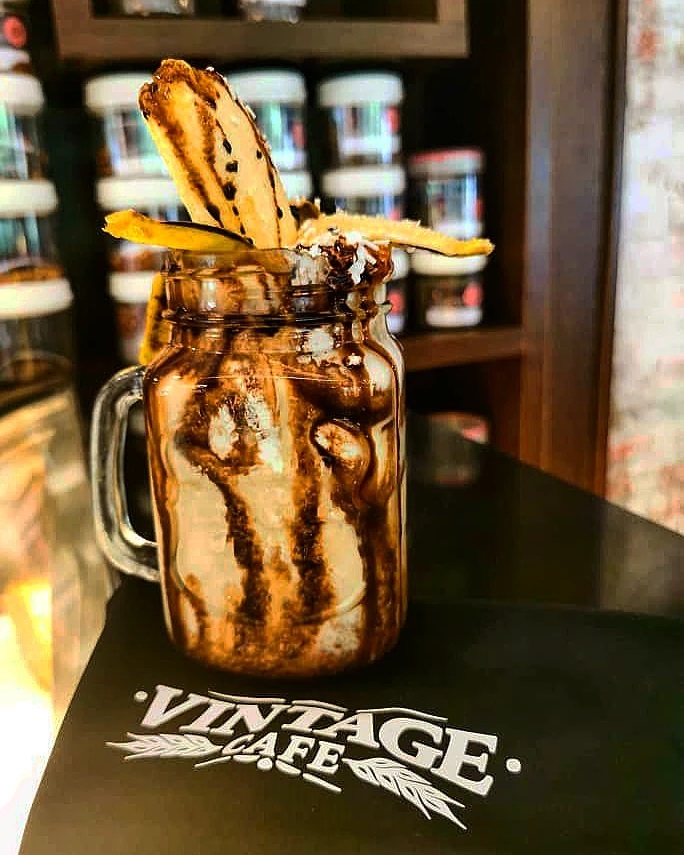 A hidden gem tucked away in Wuse 2. With its cozy ambiance and decor, it's the perfect spot for a romantic date or a casual gathering with friends. The staff are friendly and attentive, and the menu offers a variety of delicious food and drinks that are reasonably priced. The cafe is known for its large selection of homemade tea, with each flavor carefully crafted to perfection.
The coffee beans are freshly blended, and the ice teas are particularly refreshing. The wall art gives the cafe a unique vibe and there's also an outdoor sitting area for those who prefer to enjoy the fresh air. For those looking for a more private or intimate setting, there is a dedicated dining room set up for couples. Vintage Cafe Abuja is the perfect spot for coffee and tea lovers. Whether you're in the mood for an intimate date or a casual gathering with friends, you can be sure to find something for everyone at Vintage Cafe Abuja.
4. Café Flour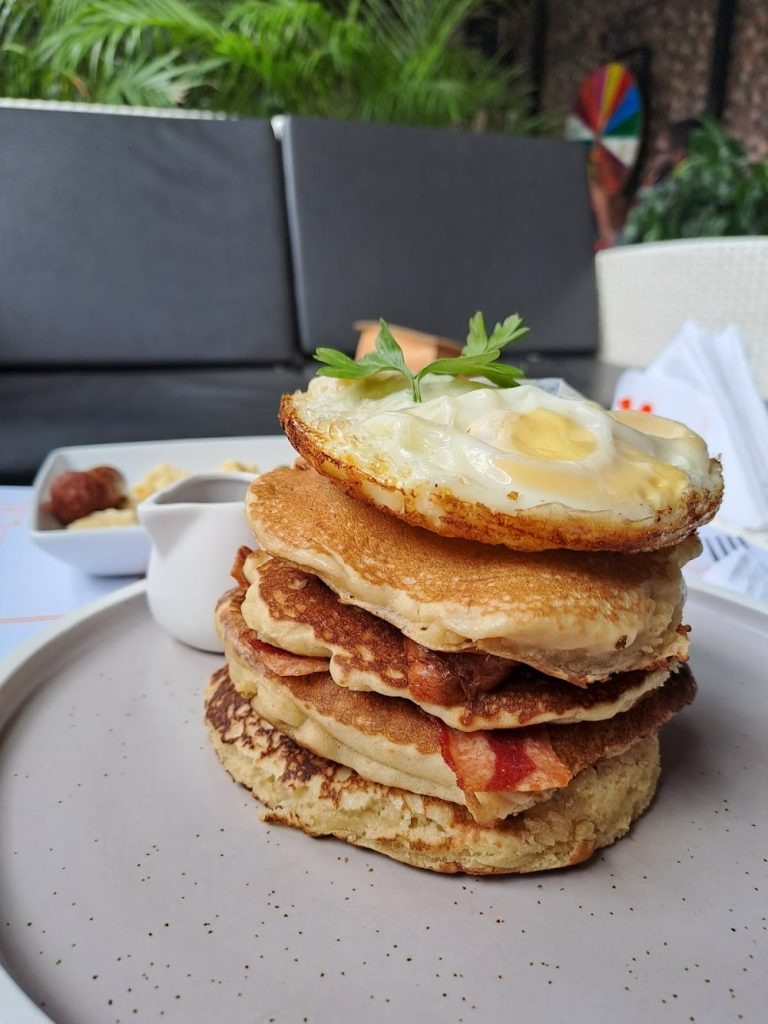 Café Flour is a restaurant located in Abuja that is sure to tantalize your taste buds. With a variety of options for both crepes and pancakes, you are sure to find something delicious. The pancakes are fluffy and yummy, while the crepes come with a variety of options. Their breakfast crepe comes with sausages, eggs, and a tomato sauce that is sure to please. Prices are fairly reasonable for a restaurant in Abuja, with meals ranging from 4k and above and drinks from 2k and above. The ambience of the restaurant is great, with an outdoor sitting area that is just okay, but the indoor space has a soothing calmness and serenity that you won't find elsewhere. Café Flour is the perfect place to visit with friends and family, or even just to hang out and work for a while.
5. Sketch Café and Restaurant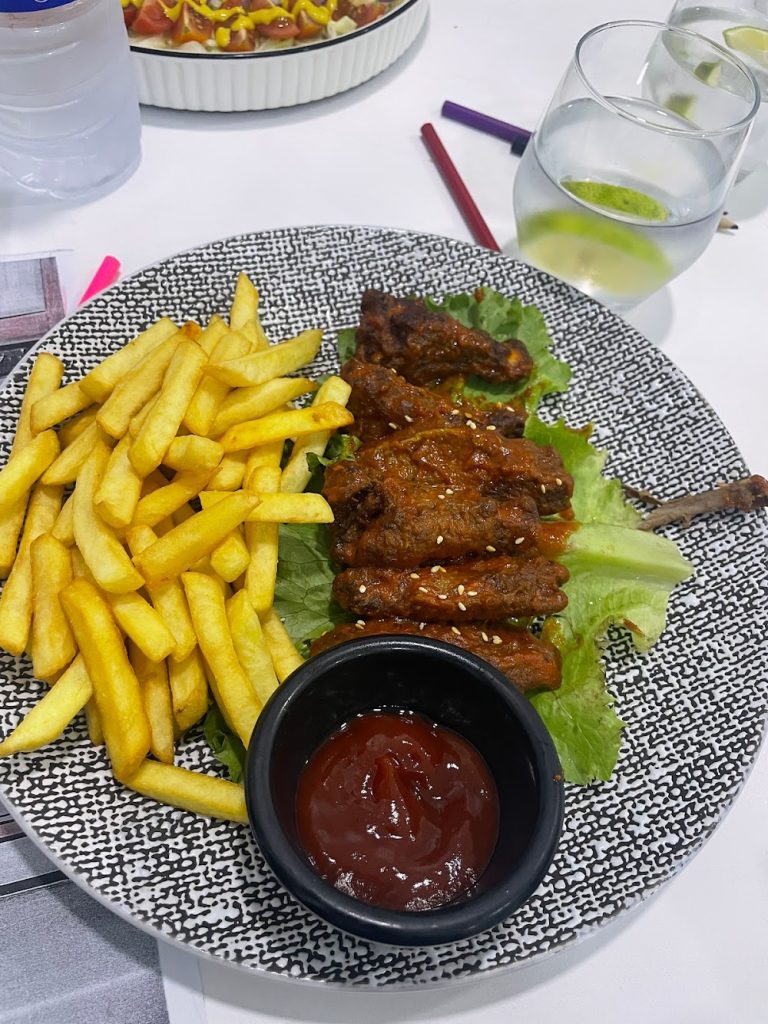 From the moment you walk in, you will be welcomed and ushered to your seats by the attentive staff. The interior design of Sketch Cafe is truly remarkable and will make you feel as if you have stepped into a 2D drawing. The restaurant has been divided into several compartments to offer guests privacy while they enjoy their meals. The menu options offered at Sketch Cafe are varied and will appeal to a wide range of tastes. The meals are made with fresh, quality ingredients and are presented in a visually appealing way.
Complimentary snacks are also provided before the meal to ensure that customers have the best dining experience. The Green Splash fruit juice is a particular highlight and is a must-try for all visitors. The customer service at Sketch Cafe is second to none. The waiters are incredibly friendly and professional, and the cashier is always willing to assist with any queries. Moreover, the restaurant also houses a digital museum and other interesting activities. Overall, Sketch Café and Restaurant is an excellent choice for anyone looking for a unique dining experience.
6. Bijou Cafe, Restaurant & Spa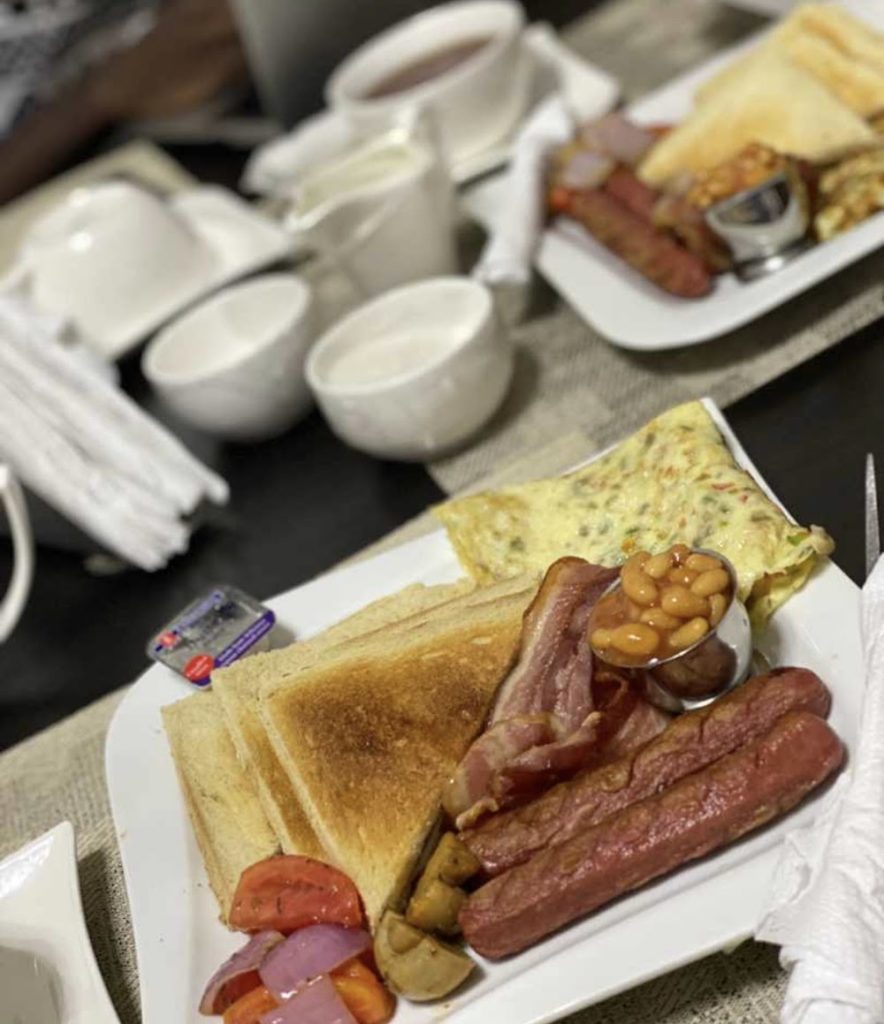 A contemporary and stylish restaurant that is sure to make your time in Abuja unforgettable.The menu offers an exciting and eclectic mix of dishes, from classic favorites to unique and exotic creations. Whether you are looking for a romantic dinner, a family outing, or a fun night out with friends, Bijou Cafe has something for everyone.The outdoor cafe is an ideal spot for relaxing and enjoying the pleasant greenery while sipping on one of the many delicious cocktails or mocktails. Inside, the restaurant is a perfect setting for a formal business lunch or a romantic date.
The prices are reasonable, with most meals costing less than N3000. If you are looking for a place to host a special event or party, Bijou Cafe is the perfect choice. Plus, don't forget to take advantage of the spa and game room upstairs, where you can relax and enjoy some quality time with your significant other or friends.
7. The Local Cafe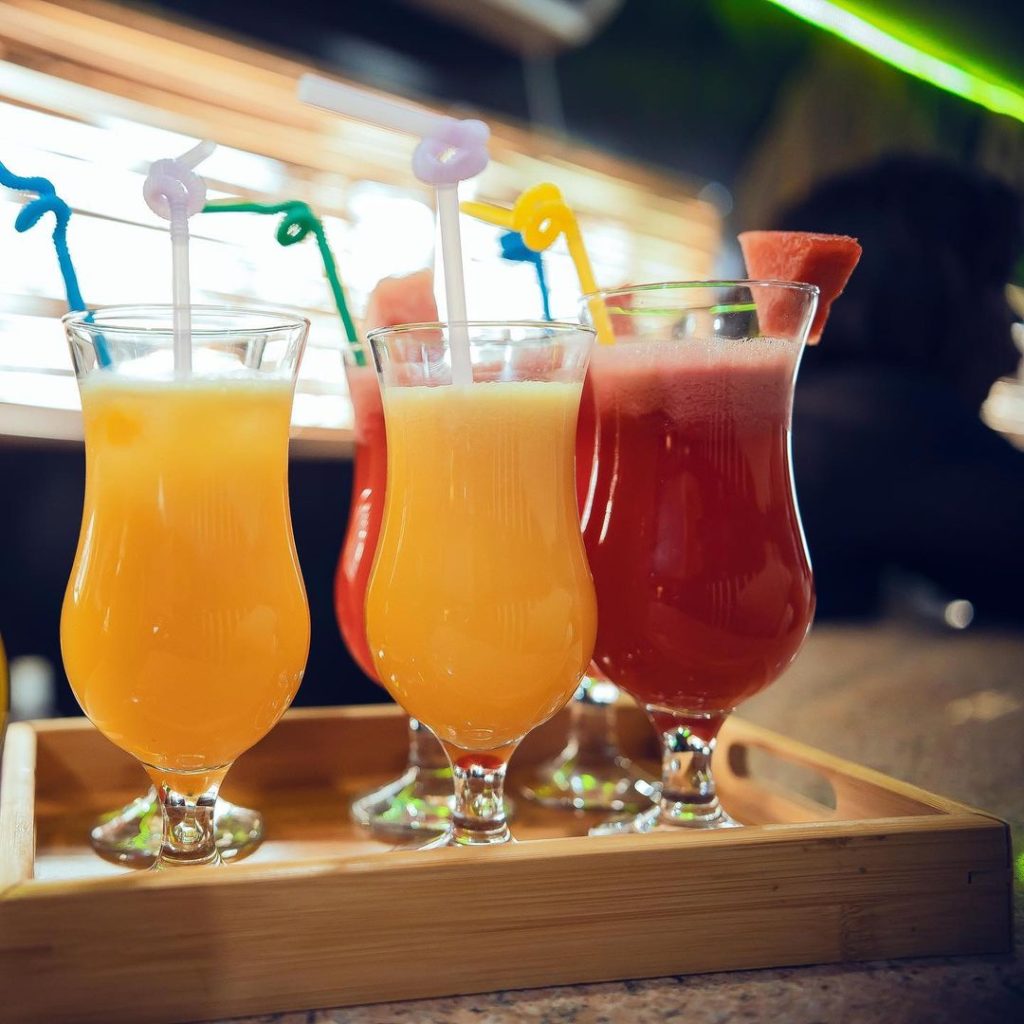 The Local Cafe is a rooftop restaurant in Maitama, Abuja, Nigeria that offers premium quality African and Nigerian dishes as well as smoothies and finger foods. The restaurant has an open mic for customers who want to showcase their talents, and it also offers a relaxed and comfortable environment for people to gather and enjoy good food.
8. BluCabana Restaurant & Cafe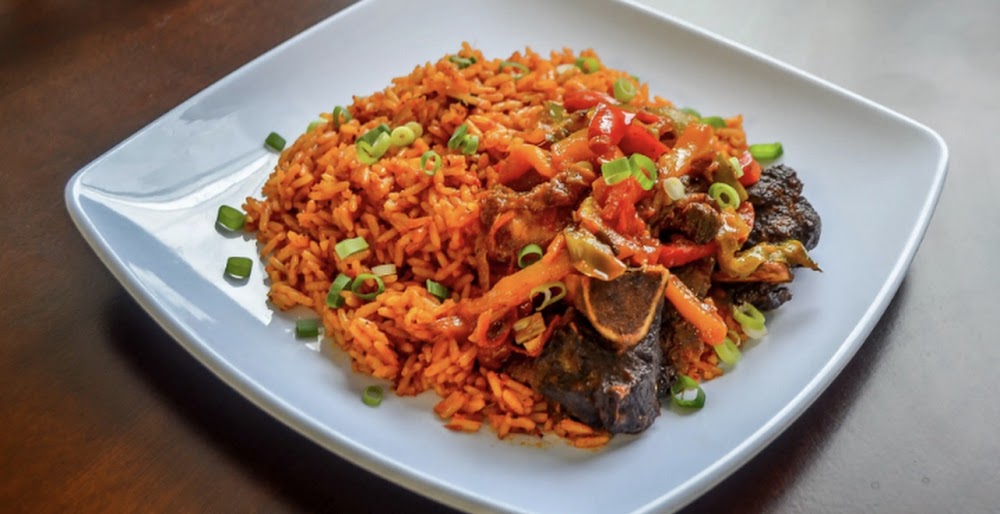 A restaurant located in Abuja offering a unique and delightful experience for its customers. With a variety of dishes from all over the world, BluCabana provides something for everyone. The restaurant has a relaxed, yet sophisticated atmosphere that is perfect for family dinners, special occasions, and even business meetings. The restaurant's outdoor terrace is the perfect spot to enjoy a meal or drinks with friends. The poolside area provides a stunning view of Abuja, and the lush landscaping gives it a peaceful and tranquil feel. The menu at BluCabana offers a wide selection of delicious dishes, ranging from light snacks to hearty meals. Whether you're looking for a classic dish or something unique, you'll find something to satisfy your appetite.
9. Café de Vie
Café de Vie offers a welcoming haven where individuals from diverse cultures can come together to savor the rich aroma and exquisite flavors of genuine coffee, accompanied by a delectable array of tantalizing delights.
In a city as diverse and dynamic as Abuja, the pursuit of a perfect weekend is an art form, and these nine trendy cafes have mastered the craft. As we conclude our caffeinated journey through the capital's bustling café scene, it's evident that Abuja offers much more than just a cup of coffee – it's a gateway to exquisite flavors, cozy atmospheres, and unforgettable moments. So, whether you find yourself engrossed in a novel while sipping a latte, indulging in a decadent dessert that sparks joy, or simply relishing the ambiance as time slows down, let these cafes be your companions on the journey to a perfect weekend.
ALSO READ https://dinesurf.com/best-coffee-shops-and-cafes-in-lagos/
OTHER POSTS YOU MAY LIKE