In this article, you'll explore a handful of underrated restaurants in Lagos that have been quietly crafting culinary masterpieces, each dish a testament to the rich tapestry of flavors that define Nigeria's culinary heritage.
Nestled within the bustling streets of Lagos are culinary treasures waiting to be discovered. While the city is renowned for its popular eateries, a world of underrated restaurants remains hidden. These gems offer unique, uncharted dining experiences that reflect the heart of Lagosian culture. Join us as we unveil "5 Underrated Restaurants in Lagos You Need to Visit," celebrating flavors that defy expectations and redefine the city's food scene.
5 Underrated Restaurants in Lagos
These restaurants are slowly becoming a favorite among Lagosians, and they include:
1. Kaly Restaurant and Bar Lounge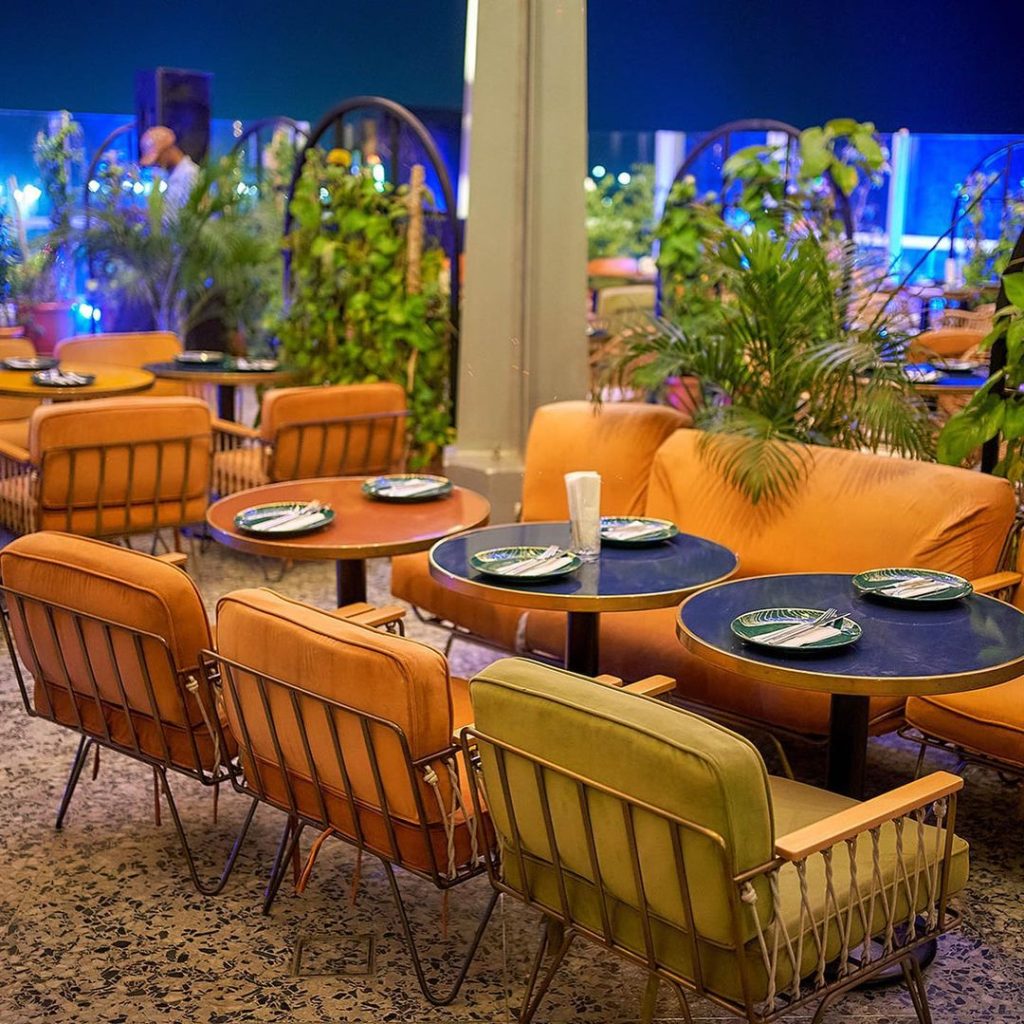 Nestled in the heart of Victoria Island, Lagos, Kaly Restaurant & Bar Lounge is the latest addition to the city's vibrant culinary scene. Offering mesmerizing views from its rooftop terrace overlooking Eko Atlantic, this upscale establishment is an idyllic retreat for food connoisseurs seeking to excite their taste buds and indulge in an exceptional dining experience.Attention to detail is not only evident in the delectable cuisine but also in the carefully curated ambiance. The decor speaks of understated elegance, which beautifully melds with the alluring rooftop setting.
As for pricing, Kaly offers outstanding value considering the unparalleled dining experience that it provides. Although priced at the higher end of the spectrum, the quality of the ingredients, presentation, and taste surely justify every penny spent. In conclusion, Kaly Restaurant & Bar Lounge is a must-visit destination for food enthusiasts seeking a unique gastronomic journey coupled with unforgettable views of the Eko Atlantic coastline. If you're looking to treat your taste buds to a remarkable experience and immerse yourself in a sophisticated ambiance, look no further than Kaly. Reserve your table now and embark on a culinary adventure unlike any other.
2. The Wine Lab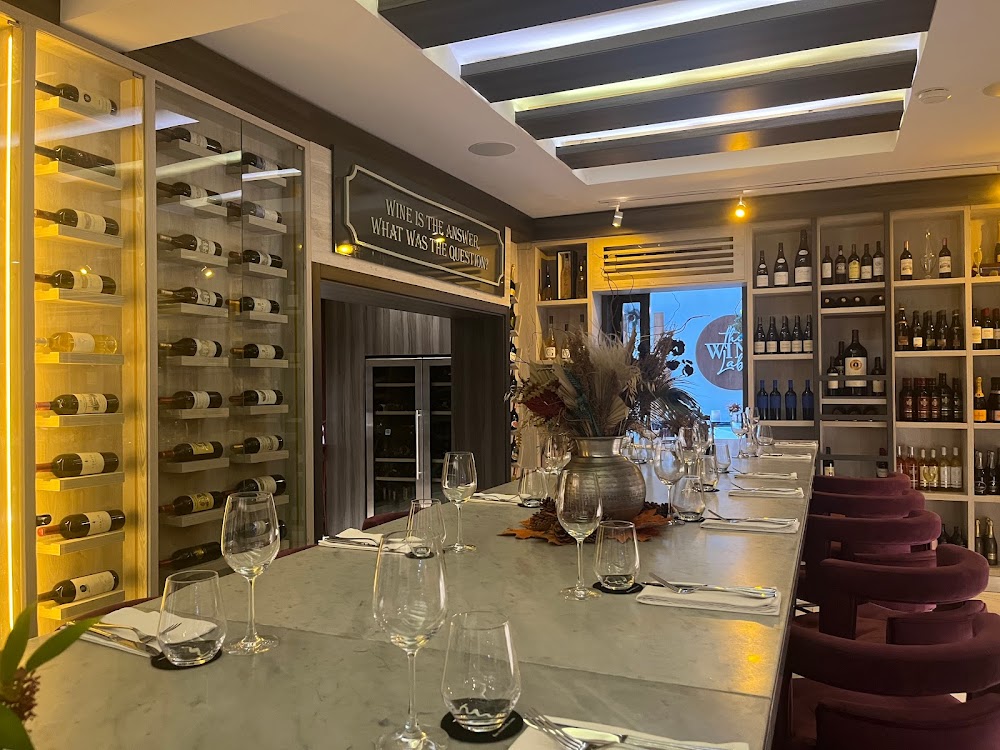 The Wine Lab in Lagos is a luxurious private members club that is perfect for wine lovers and foodies alike. With its sophisticated ambience and attentive service, it is the perfect place for a special night out.
The menu is constantly changing every two weeks, so guests can expect to find something new and exciting every time they visit. The starters are delicious and the dressings are perfectly balanced. The seafood pasta is a highlight of the menu, with generous portions of succulent seafood and a flavourful sauce. The wine selection is, of course, where The Wine Lab truly shines. With a wide range of options, guests can pick the perfect wine to suit their mood. The interior and exterior of The Wine Lab make for a beautiful and relaxing atmosphere. Guests can choose to dine indoors with a cozy, romantic vibe or venture outdoors to take in the stunning views.
No matter the occasion, The Wine Lab is sure to impress. From its inviting atmosphere, to its delicious food and amazing wines, it is the perfect place to relax, enjoy good company and indulge in the finer things in life.
2. Limewood Villa Restaurant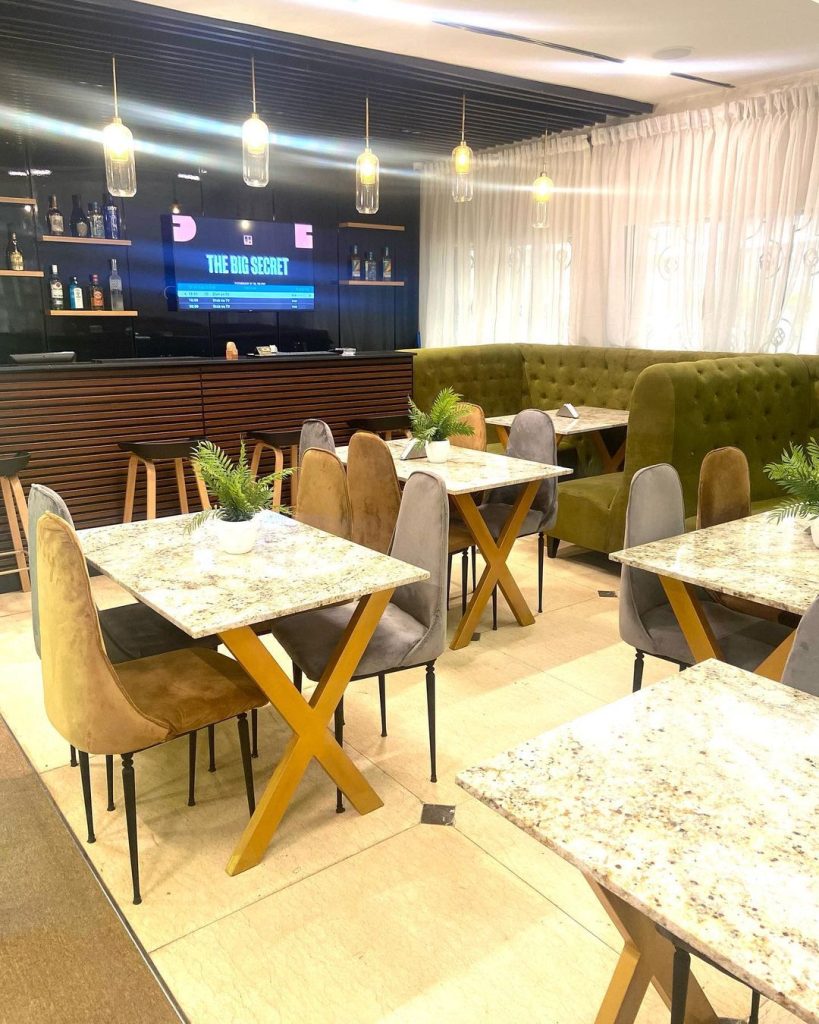 An exquisite restaurant situated at the Lekki Phase 1, Lagos. This distinguished establishment serves tantalizing dishes from Asian, Nigerian, American, Mediterranean, and Indian cuisines, guaranteed to captivate your taste buds and ignite your taste sensations. A simple walk into Limewood Villa will leave you in awe of the impeccable decor that guarantees an unforgettable experience. The indoor restaurant boasts a cozy ambience with soft lighting and plush seating, ensuring a comfortable environment as you wine and dine with loved ones.
For those seeking to take their dining experience to new heights, there is a rooftop bar with a breathtaking view of the Lagos skyline. Sip on your favourite cocktail or enjoy a selection of wine, craft beers, and spirits as you soak in the stunning sunset.The rooftop bar serves as the ideal spot for a romantic dinner for two or an evening out with friends, and they accept reservations for your absolute convenience. The attentive staff and discerning menu guarantee that you will leave this establishment with nothing but fond memories.
4. Halo Lagos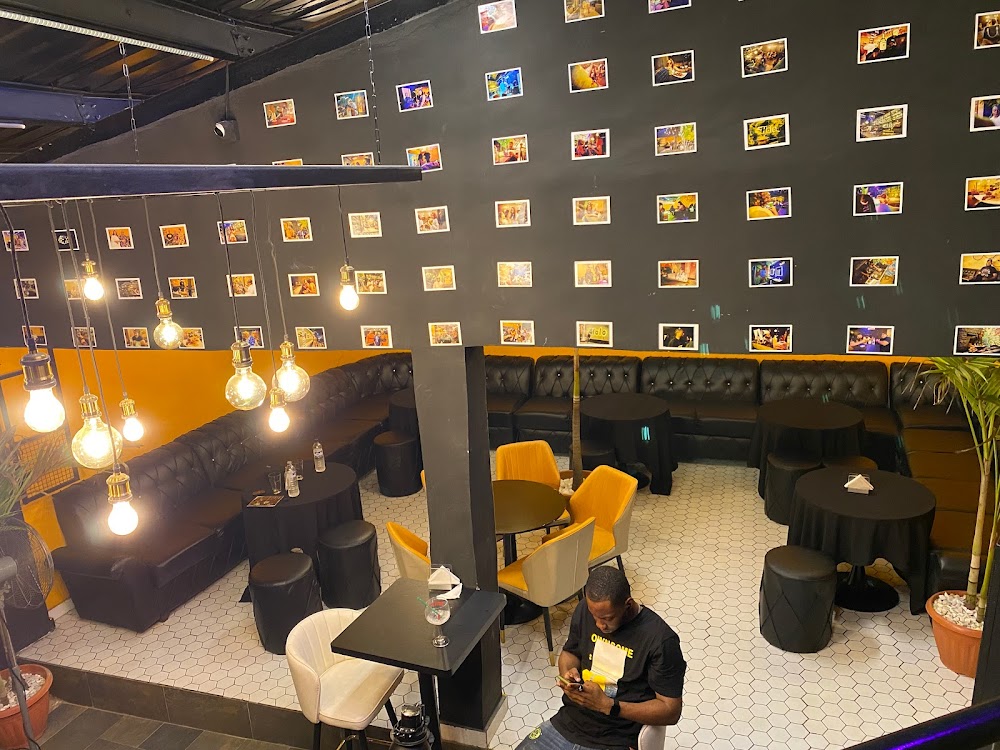 A premier restaurant in Lekki, Lagos! With it's upscale atmosphere and inviting vibe, Halo Lagos is the perfect spot for an unforgettable dining experience. Step inside and you'll be greeted with the warm hospitality of friendly staff. The modern décor is sure to make you feel right at home. Enjoy the spacious floor plan, complete with a bar/lounge area and a private party room. At Halo Lagos, they specialize in providing top-notch cuisine. The menu offers a wide variety of dishes, from succulent seafood to tender steaks and traditional Nigerian favorites.
They also offer a selection of fine wines and liquors to pair with your meal. On weekdays, Halo hosts Salsa dance classes, giving guests a chance to have some fun while learning a new skill. For those who wish to kick back and relax, there are a variety of board games and other activities. The talented chefs are always preparing fresh, flavorful dishes to tantalize your taste buds. Experience the best of Lagos at Halo Lagos.
ALSO READ: 5 New Restaurants in Lagos Worth Visiting – Dinesurf
5. Orchid House Thai Restaurant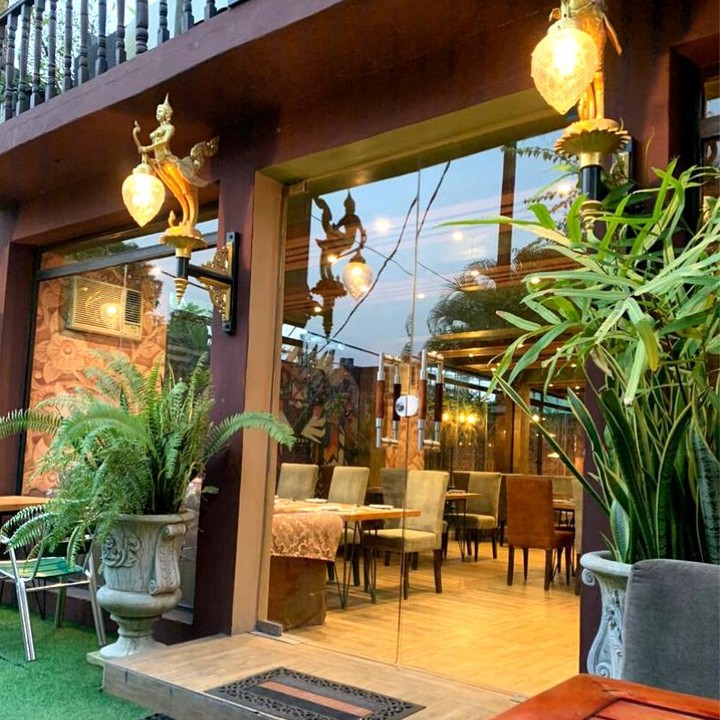 Orchid House Thai Restaurant Victoria Island is a truly unique dining experience in Lagos. Located in a vibrant and stylish space, the restaurant is the perfect place for those looking for something a little bit different from the average Nigerian meal. The first thing that stands out is the ambience, which is truly special. The decor is one of a kind, with interesting artwork and furnishings that create a mood perfect for any occasion. Guests are surrounded by lush greenery and glass walls with stunning views. Natural lighting and art-themed furnishings add to the charm. The menu offerings are plentiful, with a huge selection of Thai dishes to choose from.
Many of these are new and exciting for guests who may not be so adventurous when it comes to food. The atmosphere is very relaxed and friendly. The staff are polite and attentive, making sure to provide a great experience for their guests. They are also knowledgeable about the dishes and the ingredients used, so guests can be assured that they are getting the most authentic Thai experience. The pricing is also competitive, with a great selection of drinks at very reasonable prices. Overall, Orchid House Thai Restaurant Victoria Island is a great choice for a special night out. With its unique atmosphere and delicious food, it is sure to be a memorable experience that won't be soon forgotten.
In the bustling culinary scene of Lagos, hidden beneath the spotlight, lie five underrated restaurants brimming with untold flavors. These unsung heroes have quietly mastered the art of crafting unforgettable dining experiences. As we conclude this journey, remember that true gastronomic treasures are often found off the beaten path. Venture forth, explore, and let your palate discover the magic that these underrated Lagos restaurants have to offer. Your next unforgettable meal might just be waiting where you least expect it.
OTHER POSTS YOU MAY LIKE